See more: proposal – love – beach – couples – Caribbean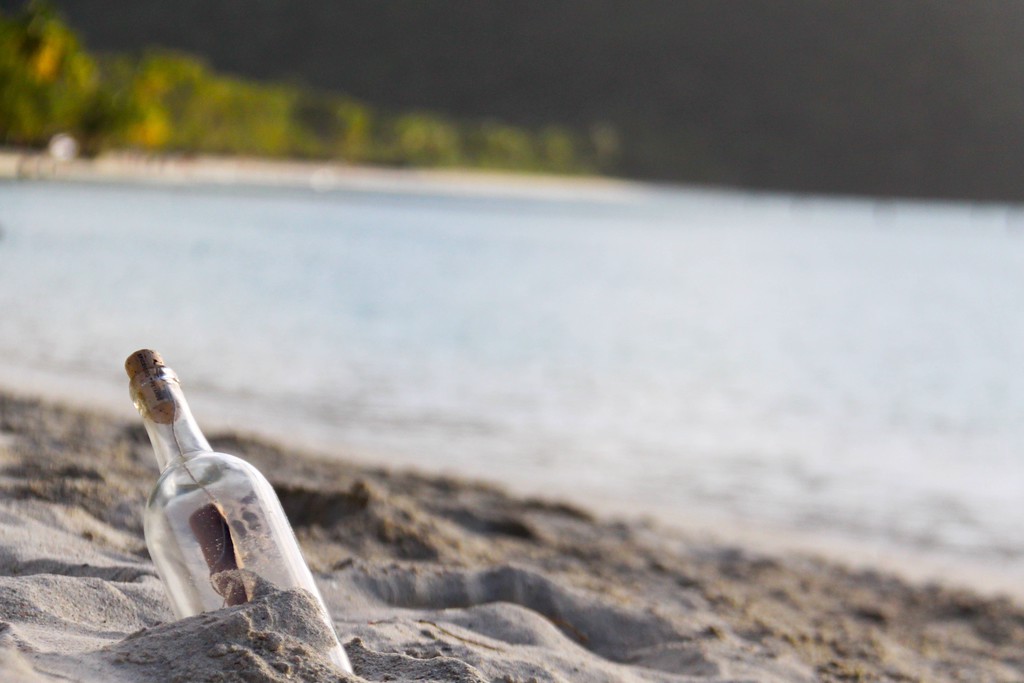 While all of the proposals that we capture are special, beautiful and perfect, this one has got to be the most well documented and thoroughly planned that we've ever seen! After they got home, Josh sent us a 7 page story that outlined the proposal, including pictures from this whirlwind trip and the celebration that followed! Josh can tell the story better than we ever could, so read on for snippets from his proposal presentation. We're warning you- you may need tissues for this one! Brianna captured this super romantic proposal in St. Thomas, and we know that these pictures will preserve this wonderful memory forever!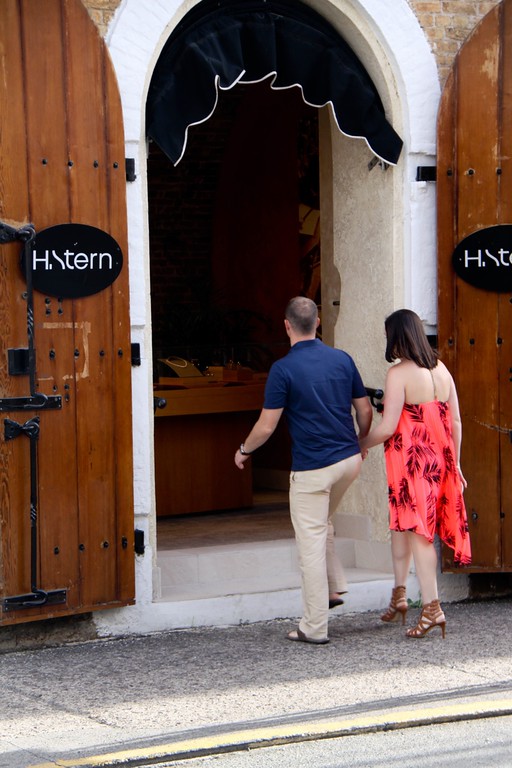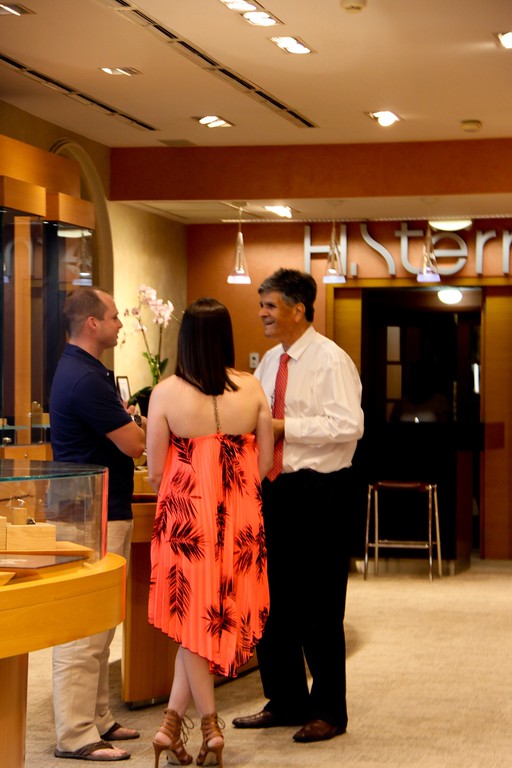 The first stop of the trip- H. Stern jewelry store. In the '70's, Josh's grandparents traveled to St. Thomas via cruise ship. His grandfather bought his grandmother a 3-diamond pendant necklace. Once they arrived back in the US, they got the necklace appraised and learned that the diamonds were much more valuable than they had originally thought. They decided to take a diamond from the necklace and put it into a new wedding ring for his grandmother. This story held a special significance to Josh since he lost his grandfather about a year before this trip. He knew that he would be taking Alura here when the time was right and this time was now.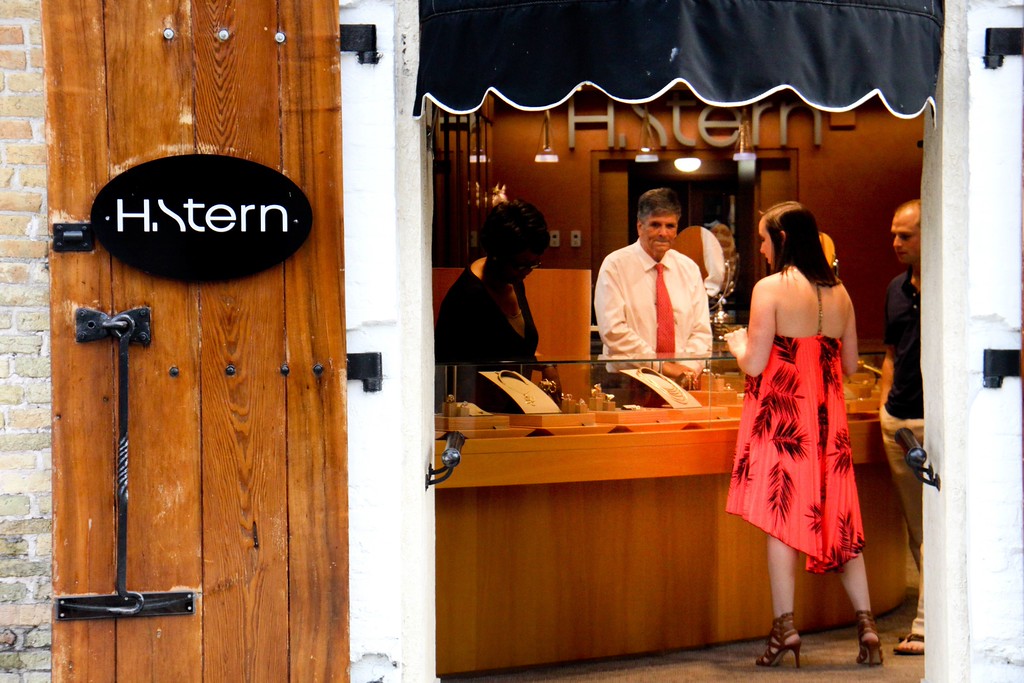 When they arrived at H. Stern, the owner Edwin, with whom Josh had been corresponding with for several months, greeted them. Edwin popped open a bottle of champagne and Josh told Alura to pick something out in the store that he could buy for her that day. At this point, Alura was a little overwhelmed. She thought, "Is he going to propose in the store? Why is the owner opening champagne? Everything in here is too nice and expensive, what am I going to pick out??" Josh assured her that this store meant a lot to him and he really wanted her to have a piece from there. Alura picked out a simple gold necklace with 4 diamonds. It was absolutely perfect for her.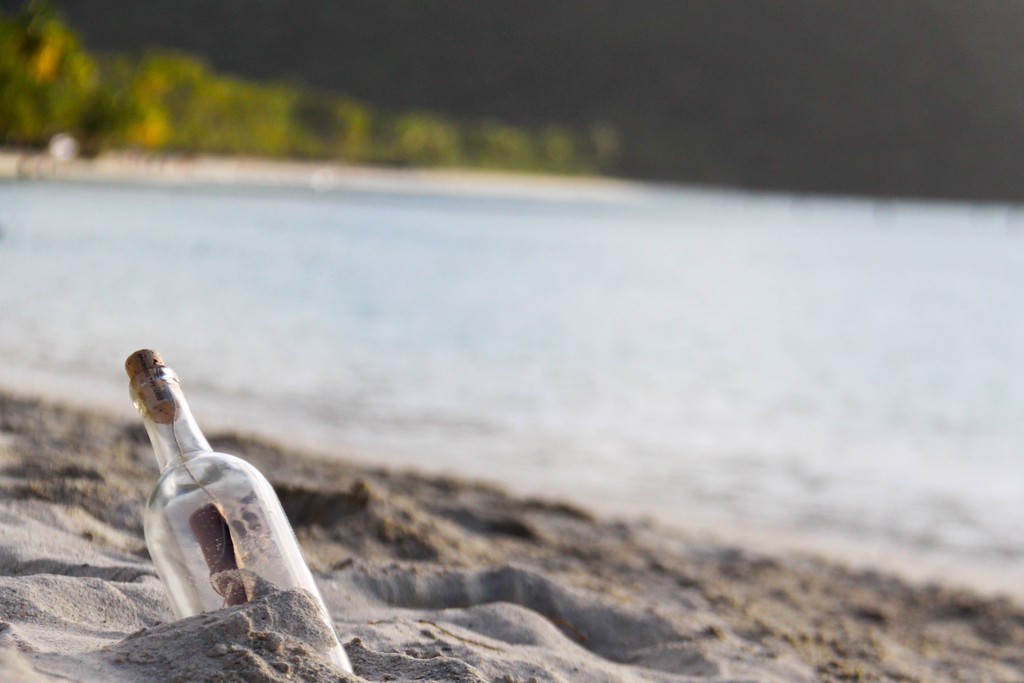 Once at Magen's Bay, they said thank you and goodbye to their taxi driver. The two took their shoes off and started walking along the beach. As they continued to walk, Josh said "Hey what's that up there?" At that point, Alura noticed a wine bottle propped up in the sand with a note in it. Right then, Alura knew what was happening. She said "Did you put that there? You put that there!" Instantly, the tears began to come.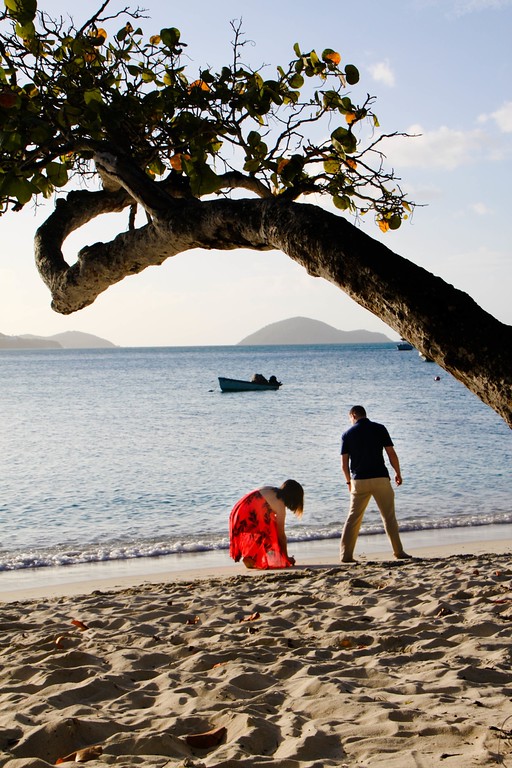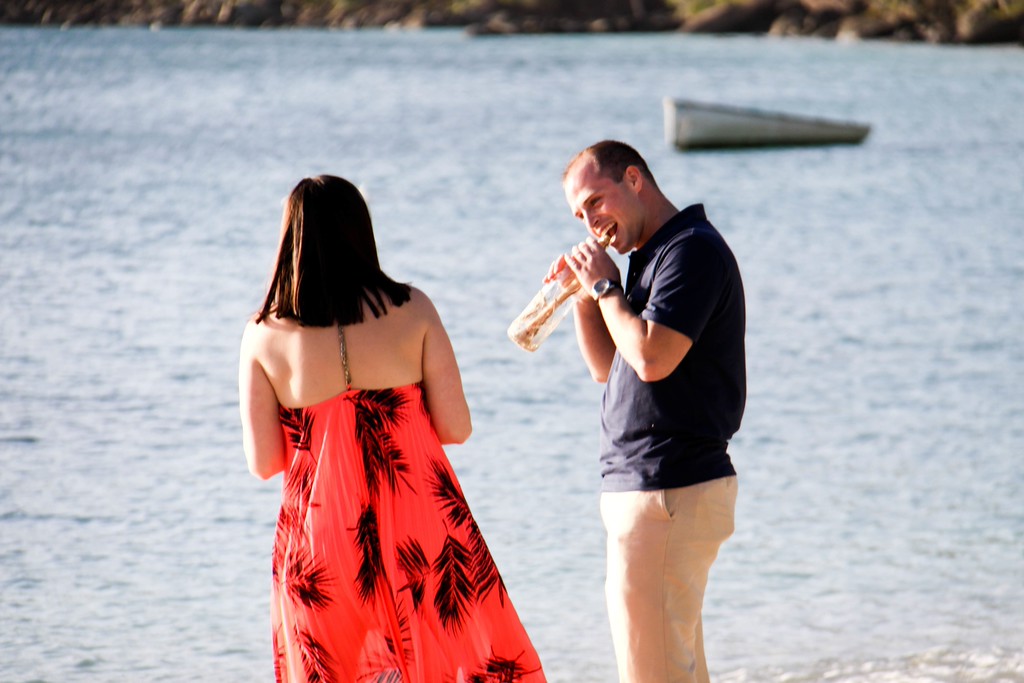 Josh took the cork out with his teeth, opened the letter and read it to her. The letter was absolutely beautiful and described their love story perfectly. After reading the letter, Josh got down on one knee and said "Will you do me the greatest honor in spending the rest of our lives together; Alura Lynn will you marry me?" Alura said, "Yes of course!!" The two rejoiced for a few moments and Alura continued to cry and just beam from excitement.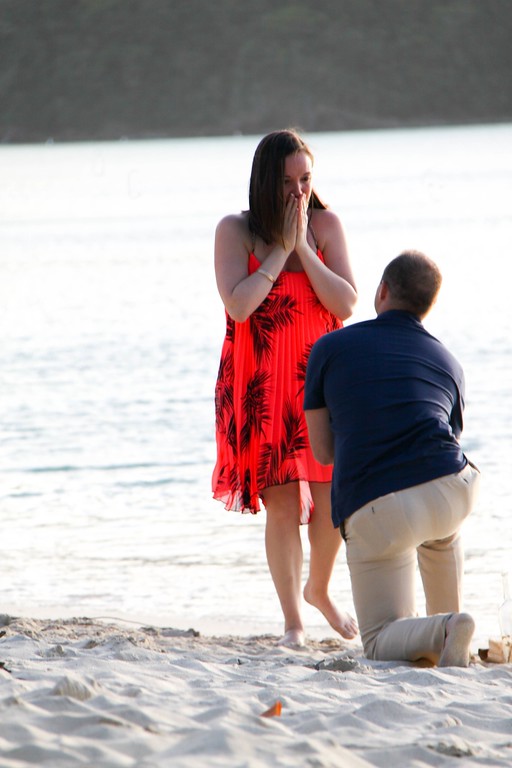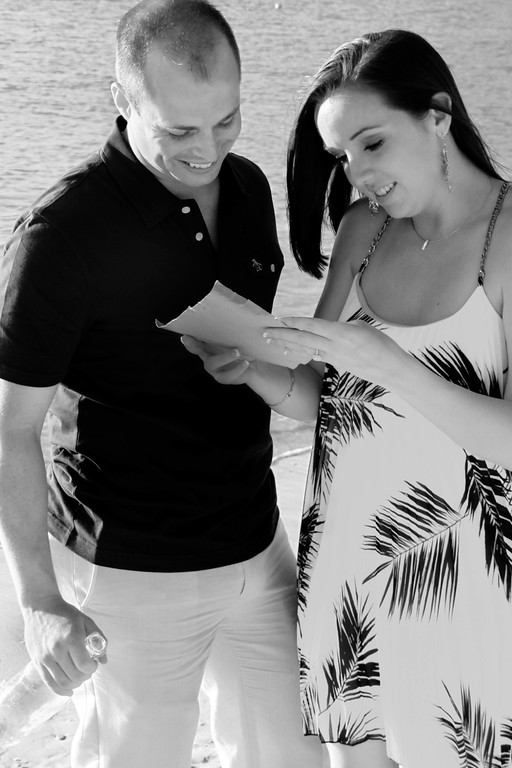 A few moments later Josh revealed Brianna, a photographer he hired from Flytographer that had been secretly photographing them all day. She captured them at H. Stern, changed shirts (to avoid being noticed) and rushed to beat them to Magen's Bay. She even set up the wine bottle on the beach! She stayed with them for about another 30 minutes and took a few "engagement" shots.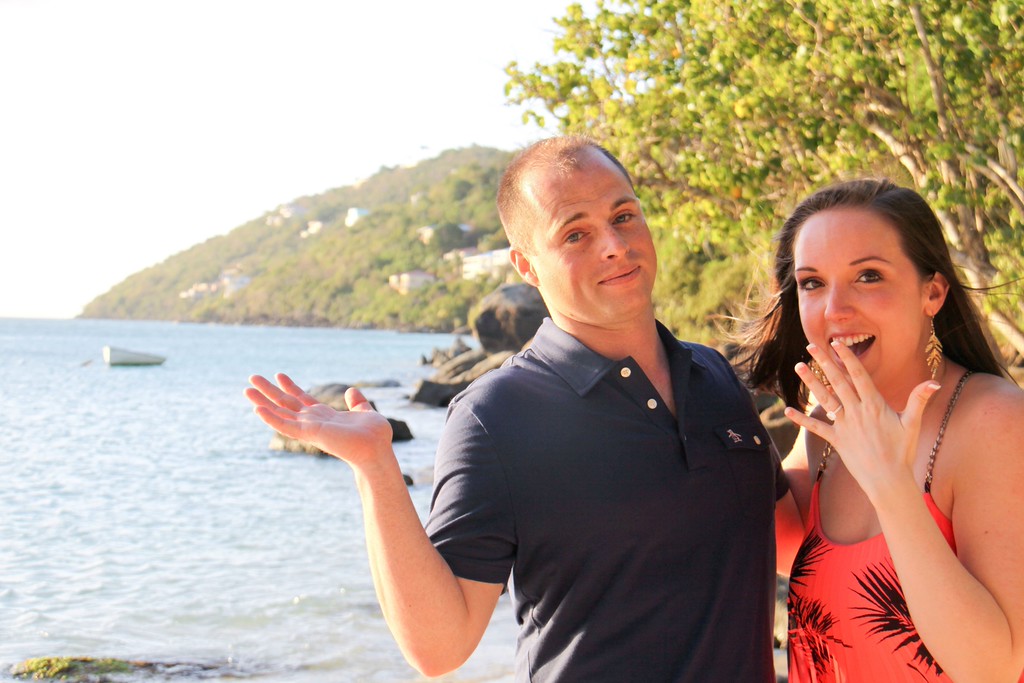 After quite some time, Alura finally noticed the ring was the ring she picked out 4 months before. She had gone to Diamonds Direct with a friend, found "the" ring and continued to talk about it for weeks. Unbeknownst to her, Josh had purchased the ring shortly after she picked it. He cut a hole in the wall under the stairs to hide it from her.
We are so happy for this adorable couple, and we can't wait to capture their honeymoon memories!