See more: couples – Eiffel Tower – engagement – love – Paris – proposal – romantic getaways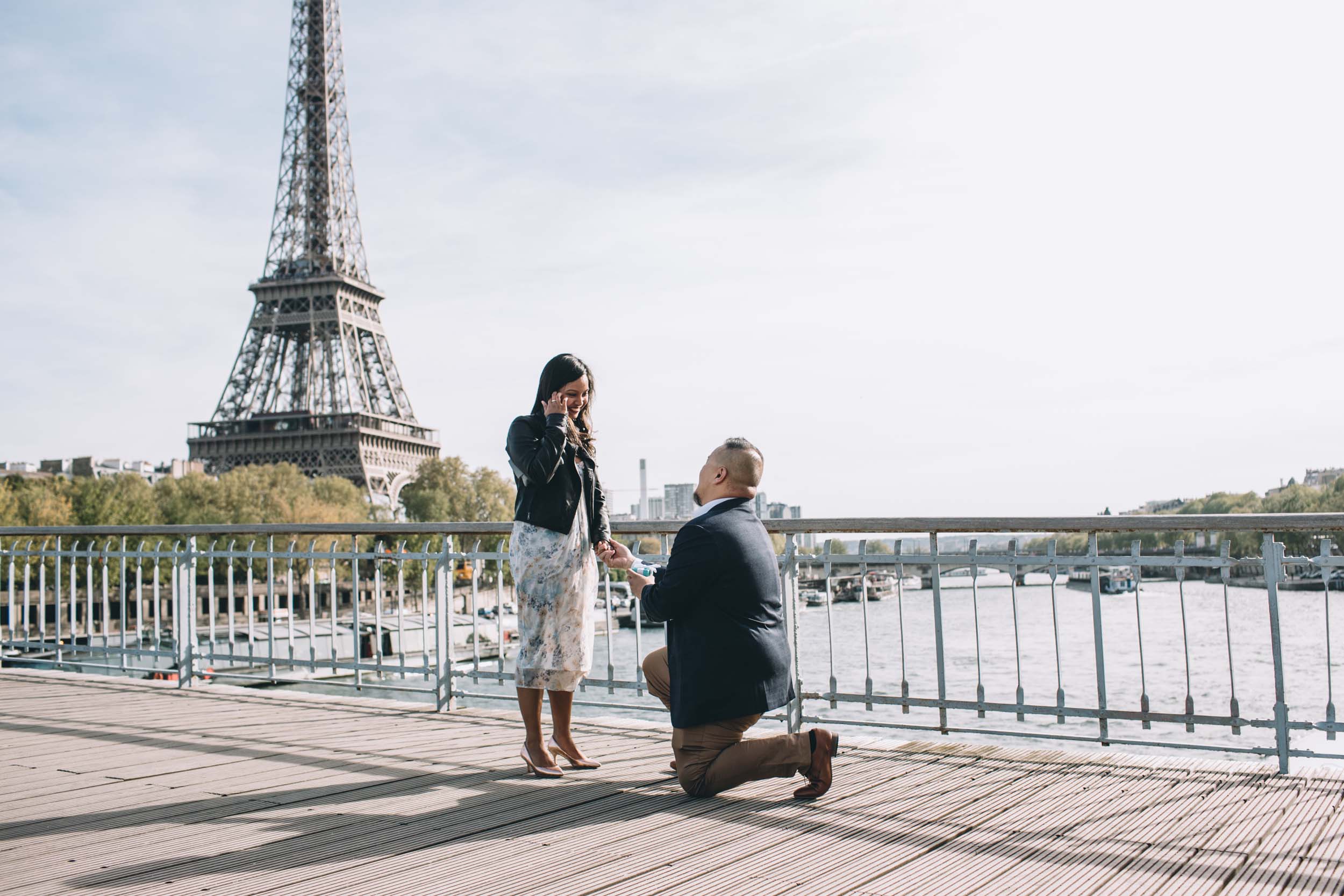 Ivan thought he had planned a romantic, surprise proposal in Paris. His soon-to-be fiancée, however, made a discovery that almost derailed his plans. With some quick thinking, he was able to give her a decoy ring and move forward with the original plans as intended, with a surprised fiancée at the end of it all.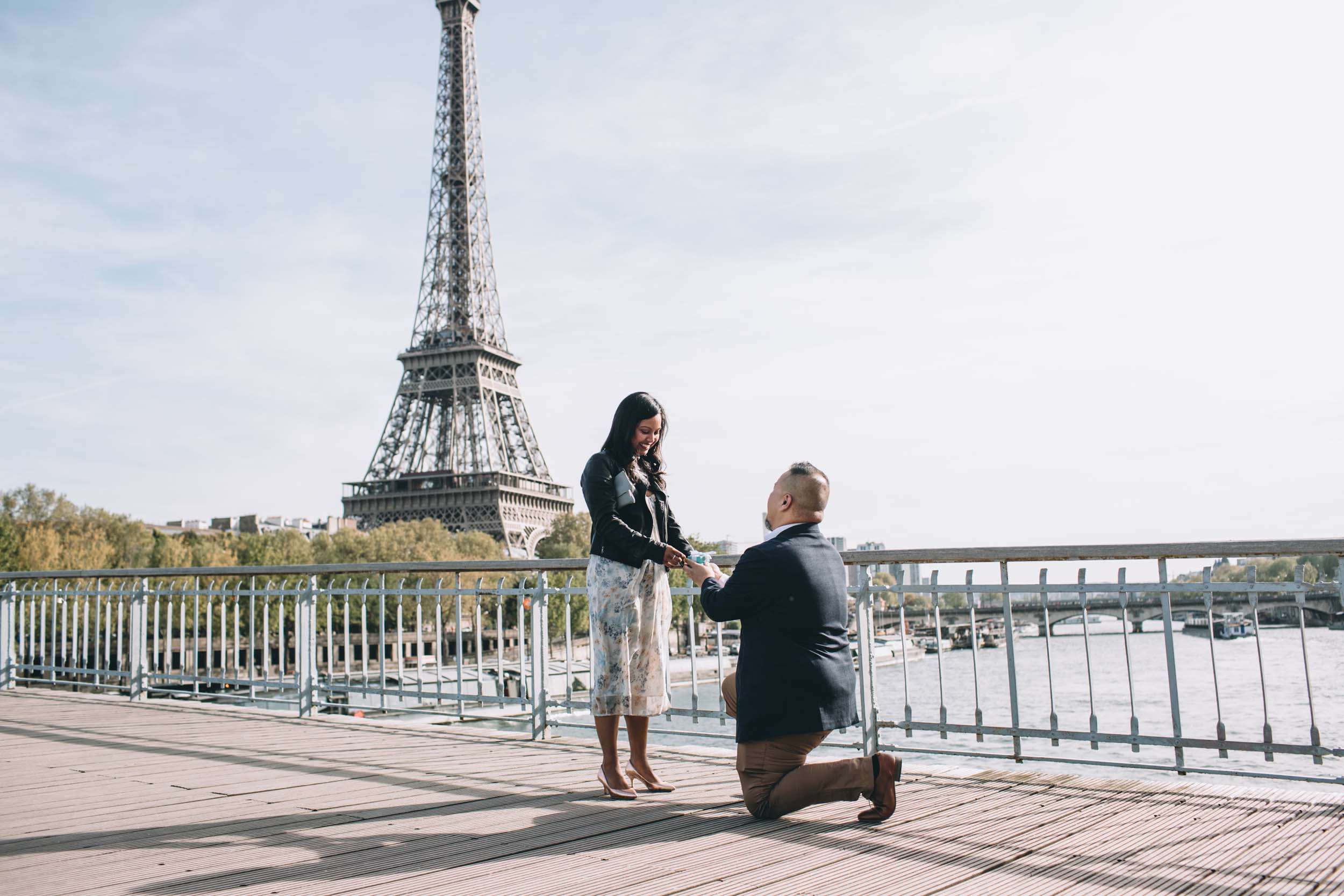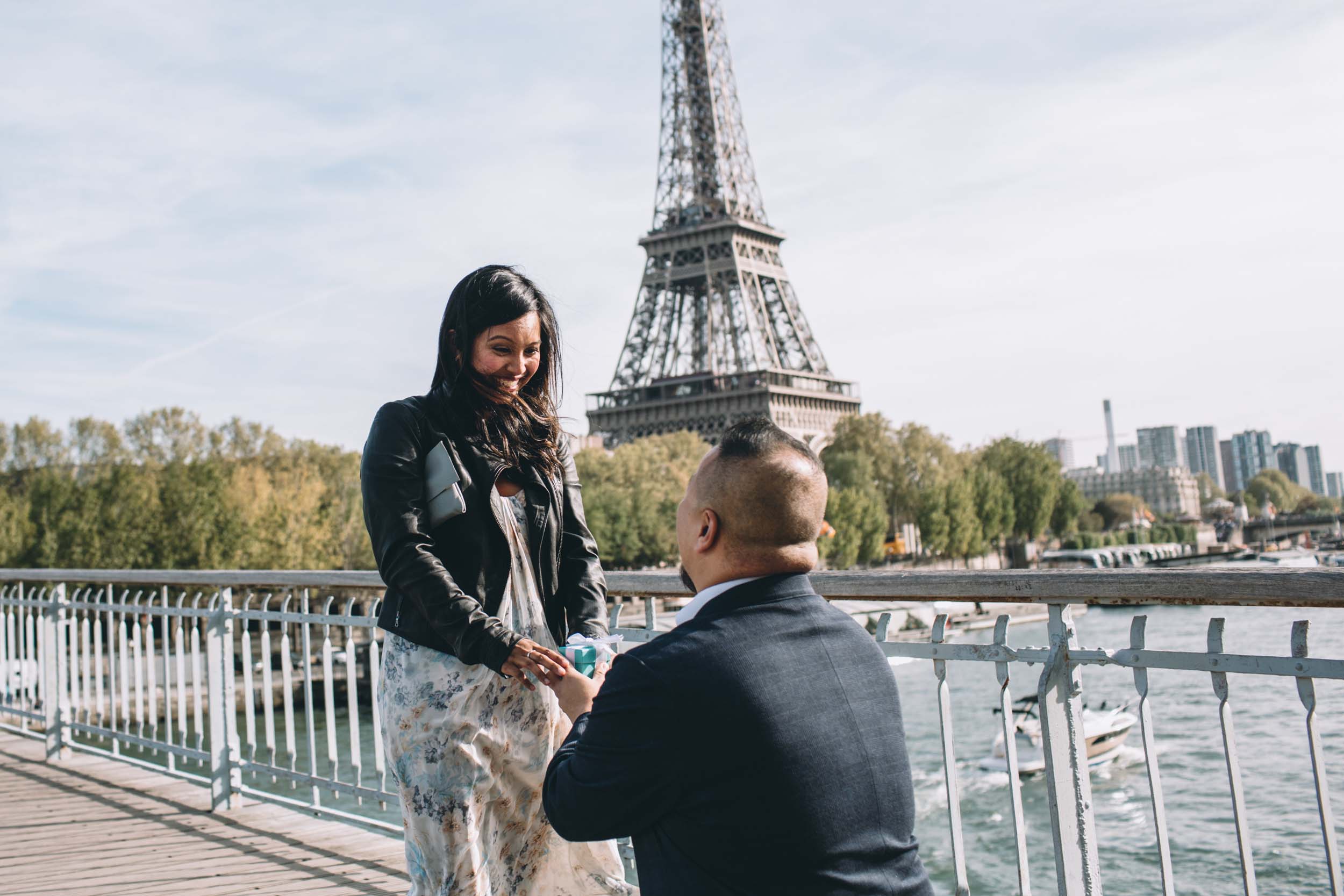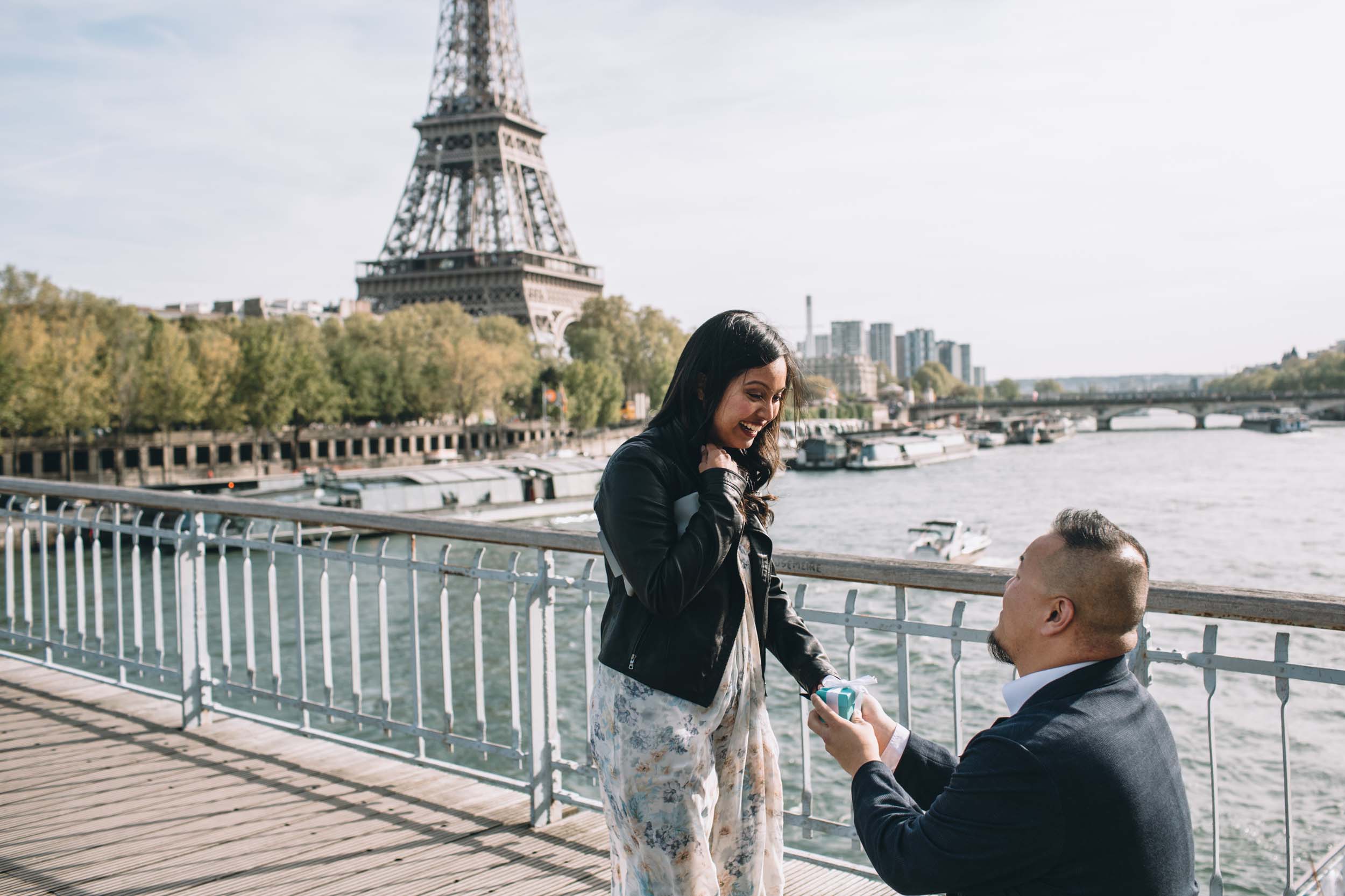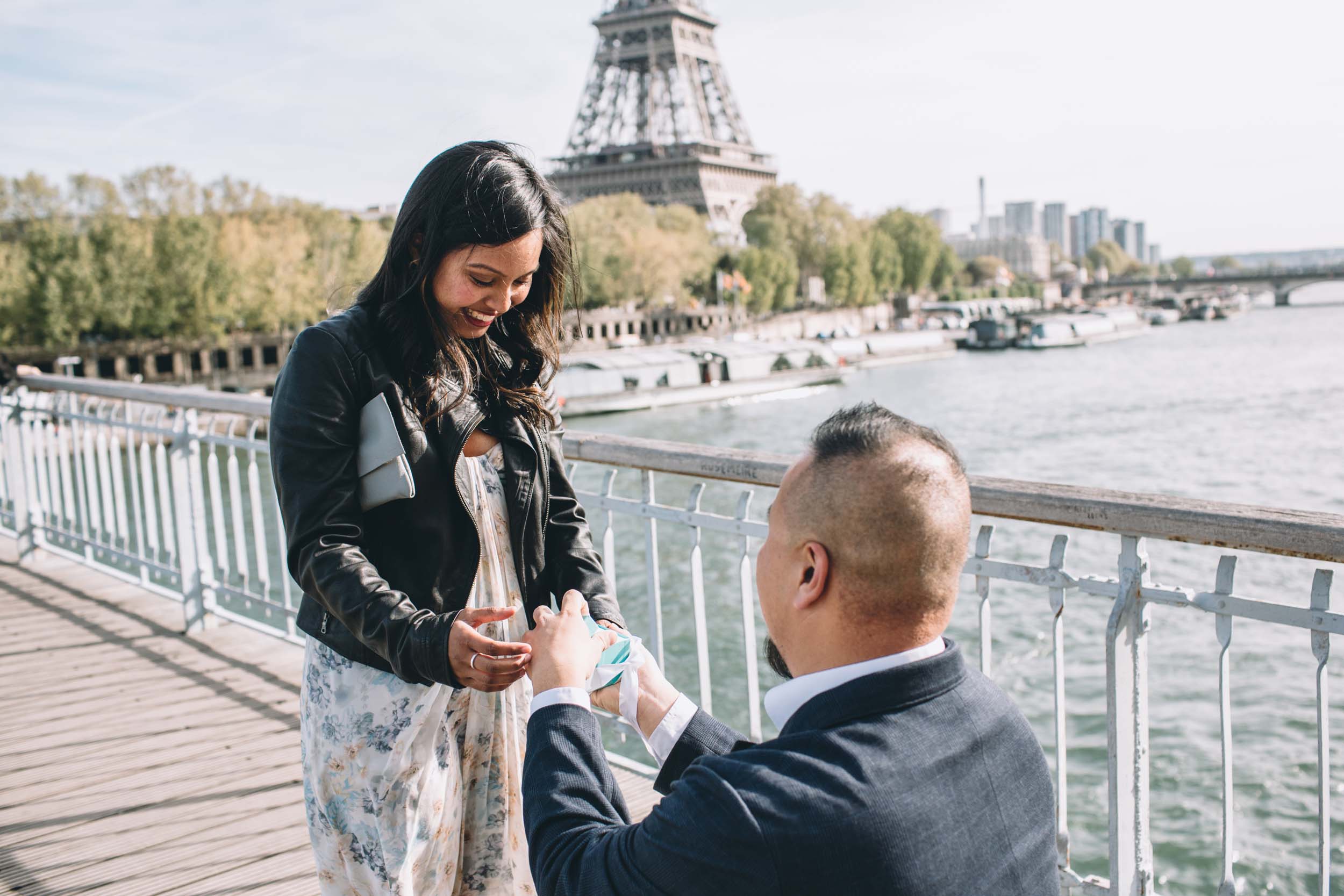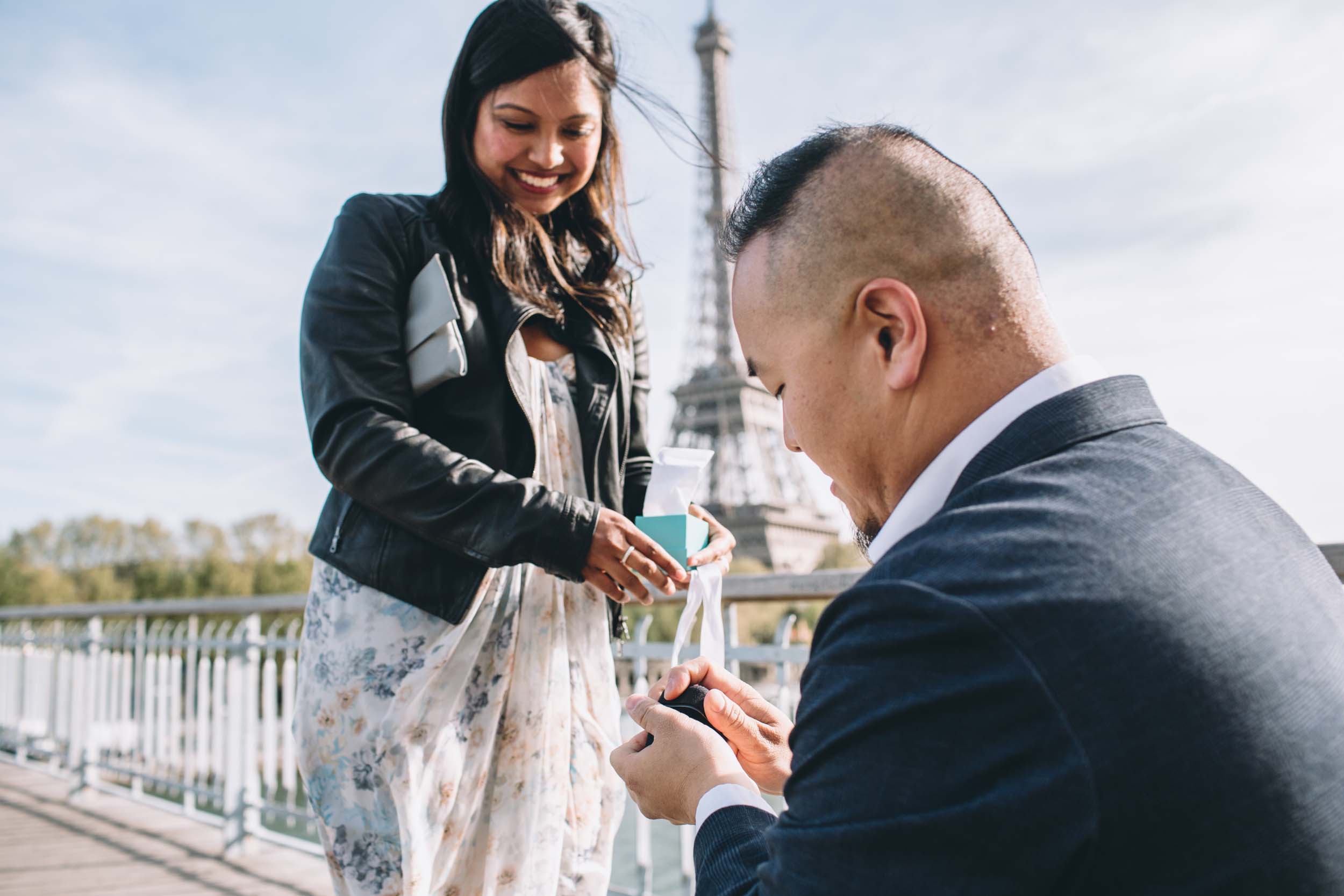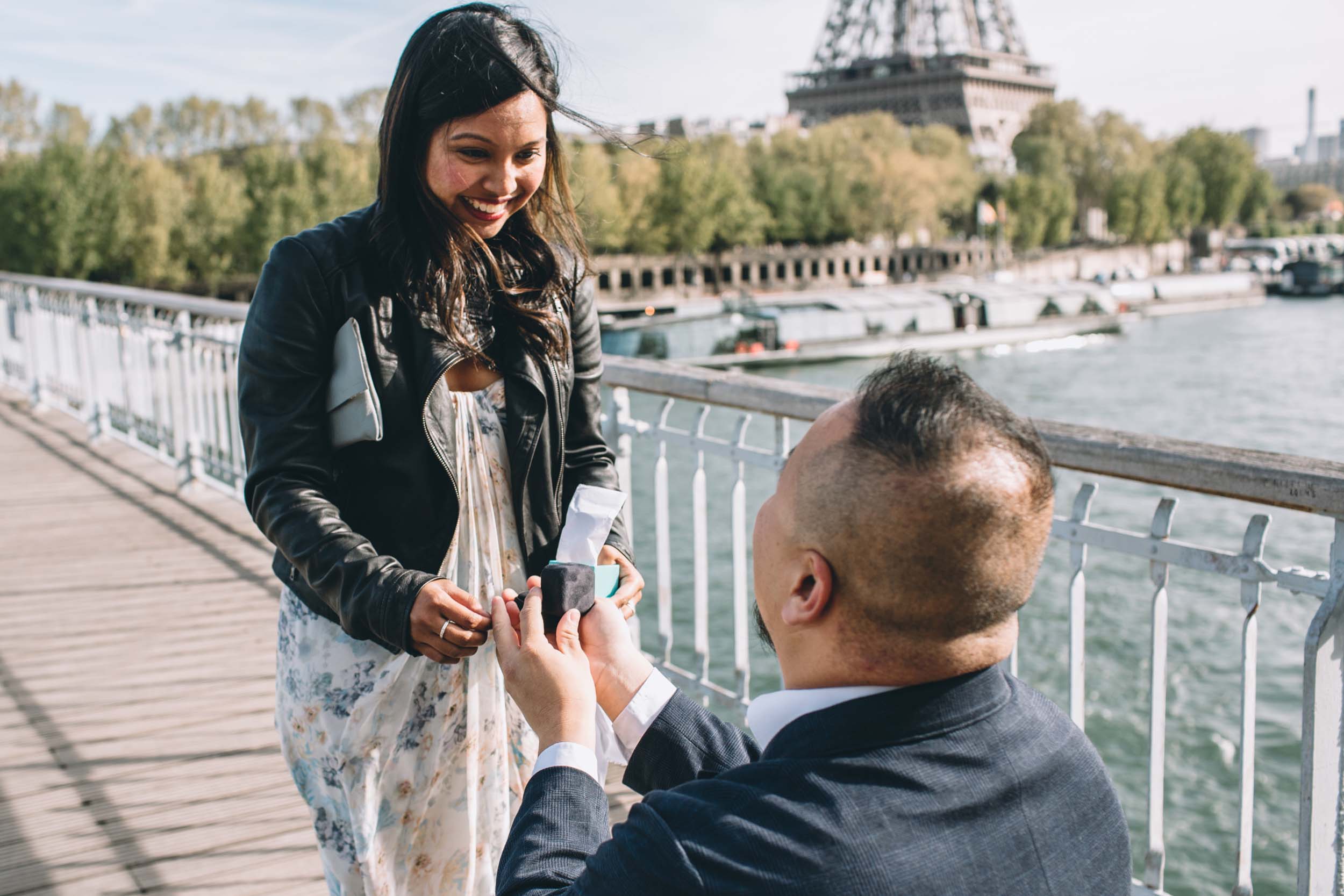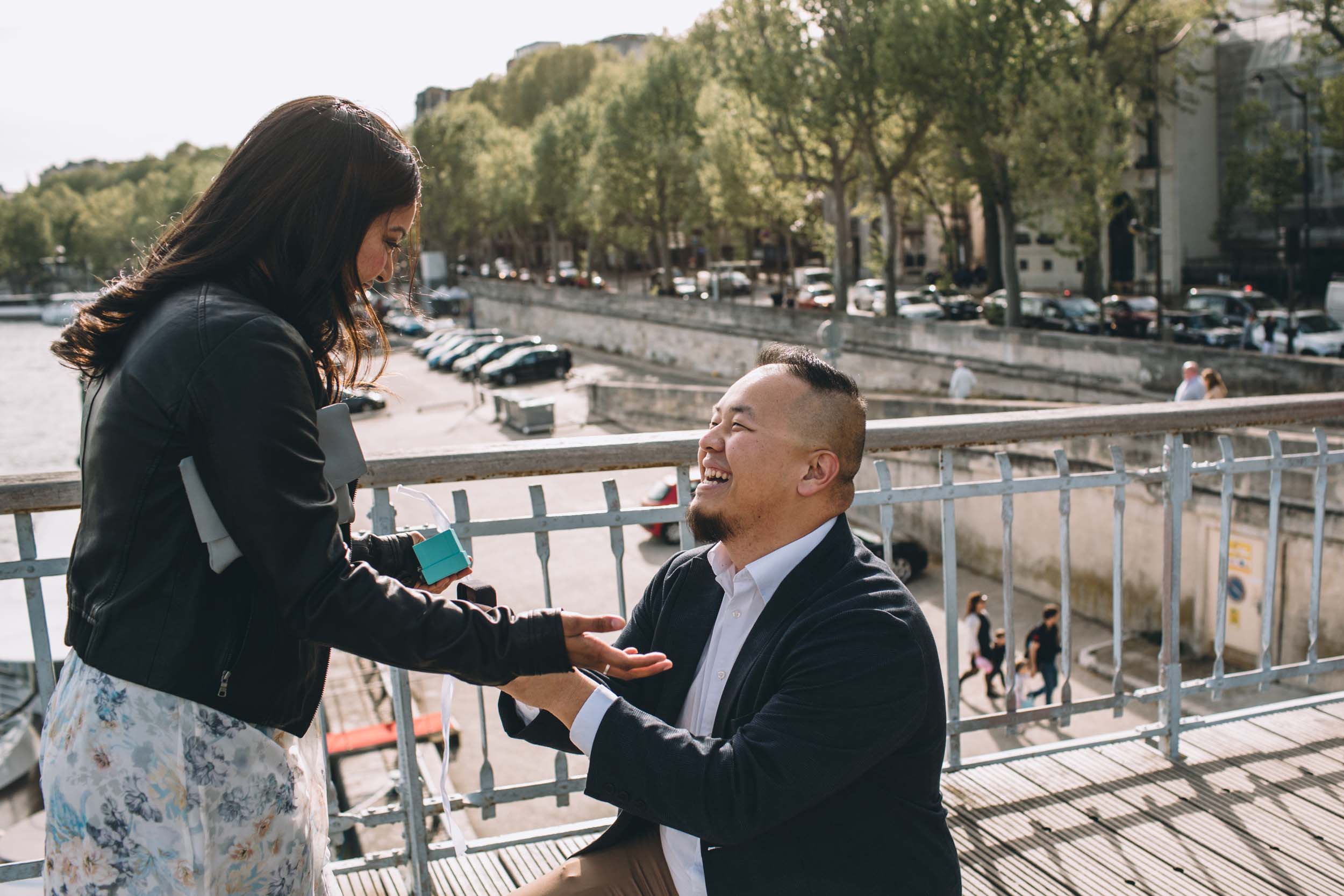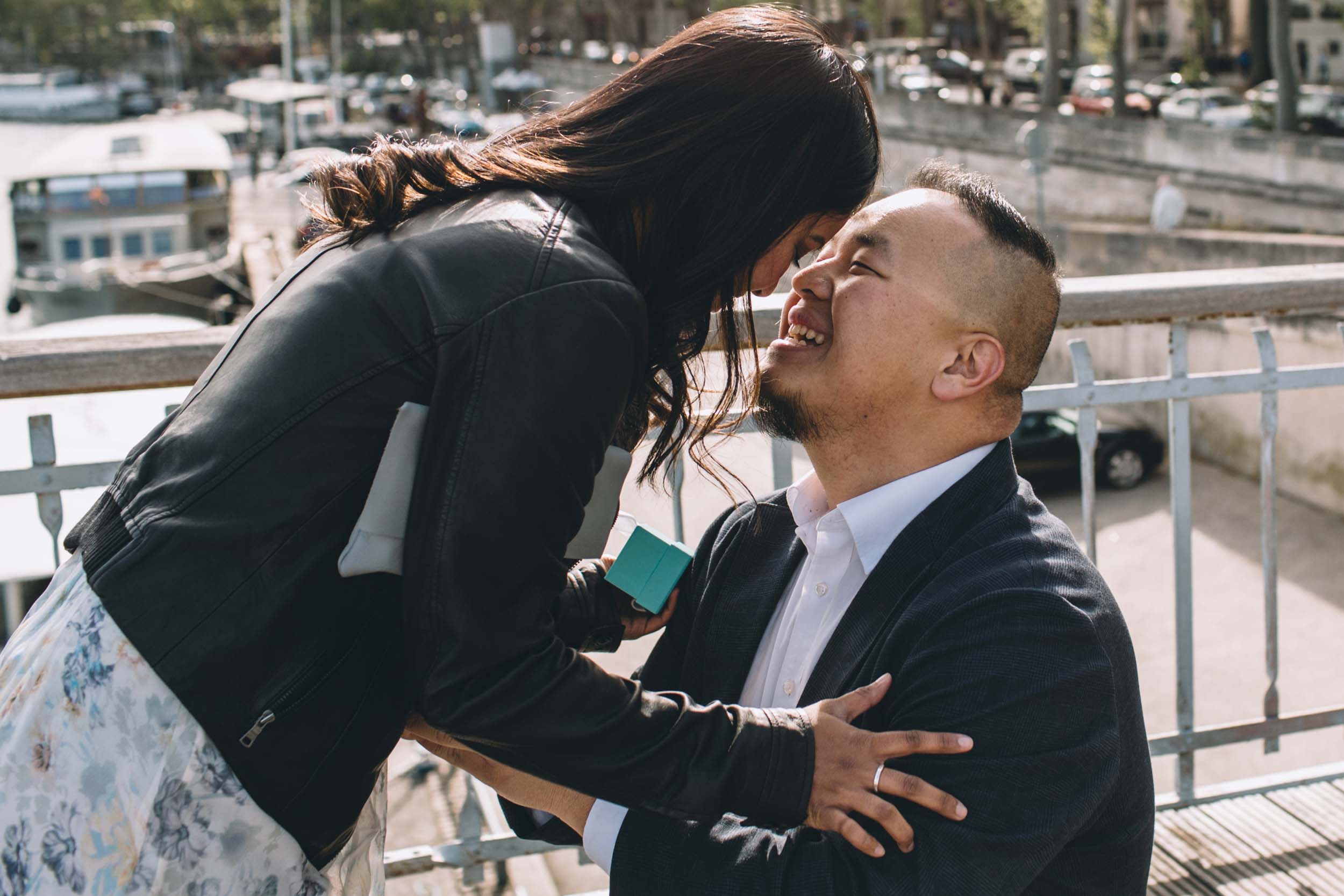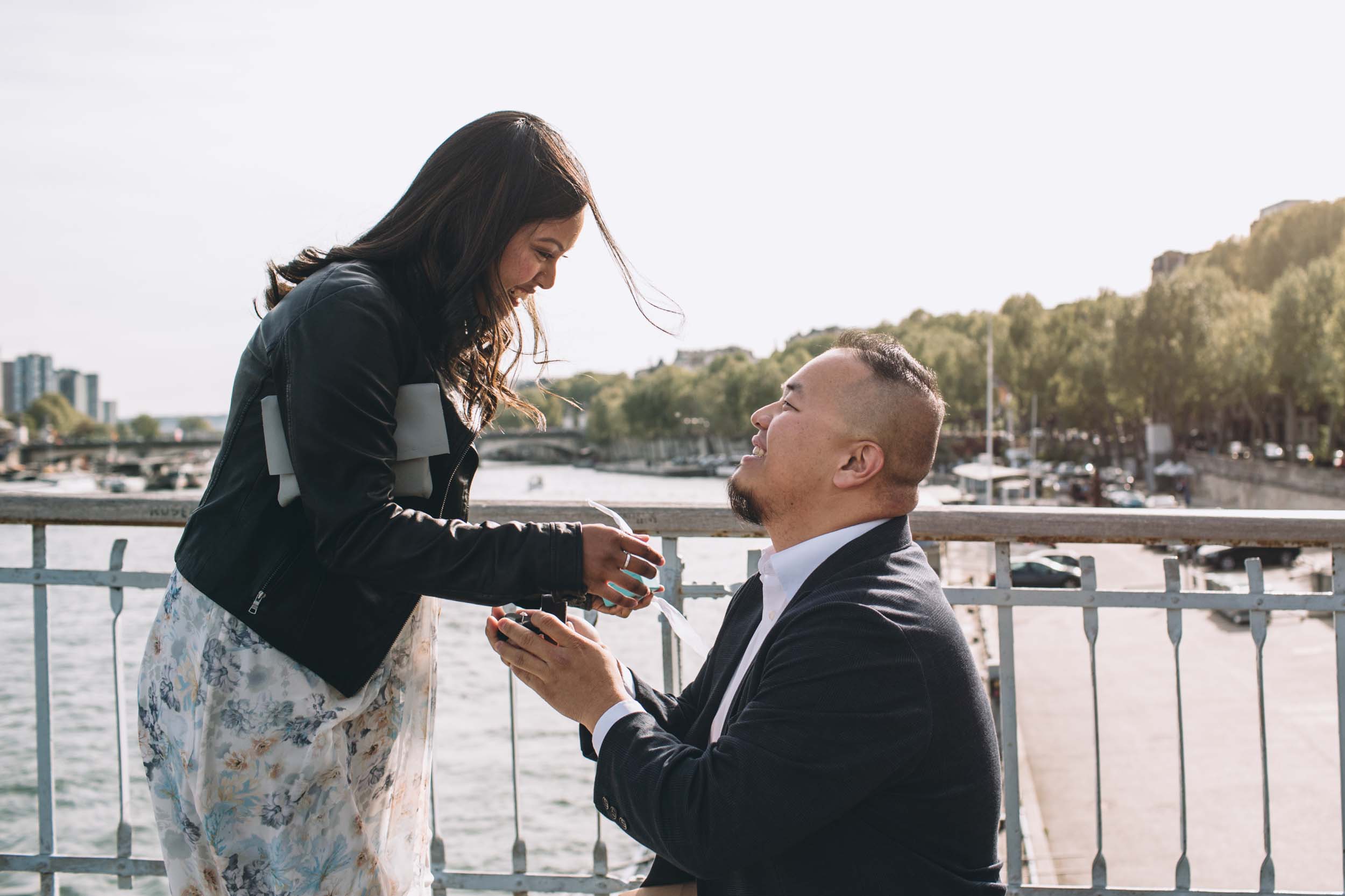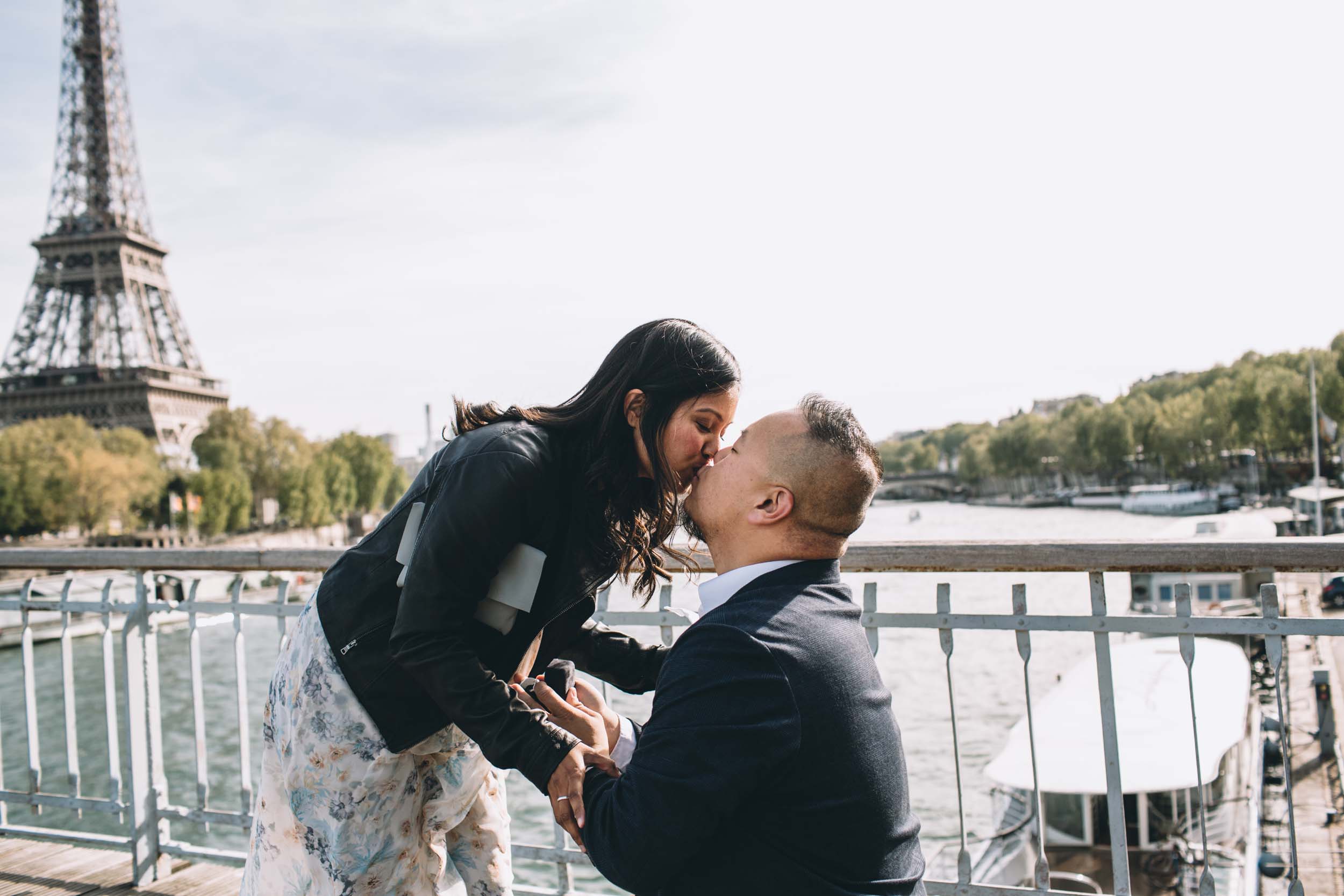 THEIR STORY
"Our engagement is a rom-com movie script – it had all the right high and low elements to make a story. About two weeks before the trip, Kristin found an unsealed thank you card in the mail from Tiffany and Co. while I was away for work. In the card, the sales associate had highlighted all of the elements to the proposal plan. Later that evening, I received a message from her mother about the discovery of the card. I immediately started writing down back-up plans in the hotel room that night. Upon returning home, I was expecting to see the card on the table or Kristin confronting me, but neither of the two happened. She had put the unsealed card back in the mailbox.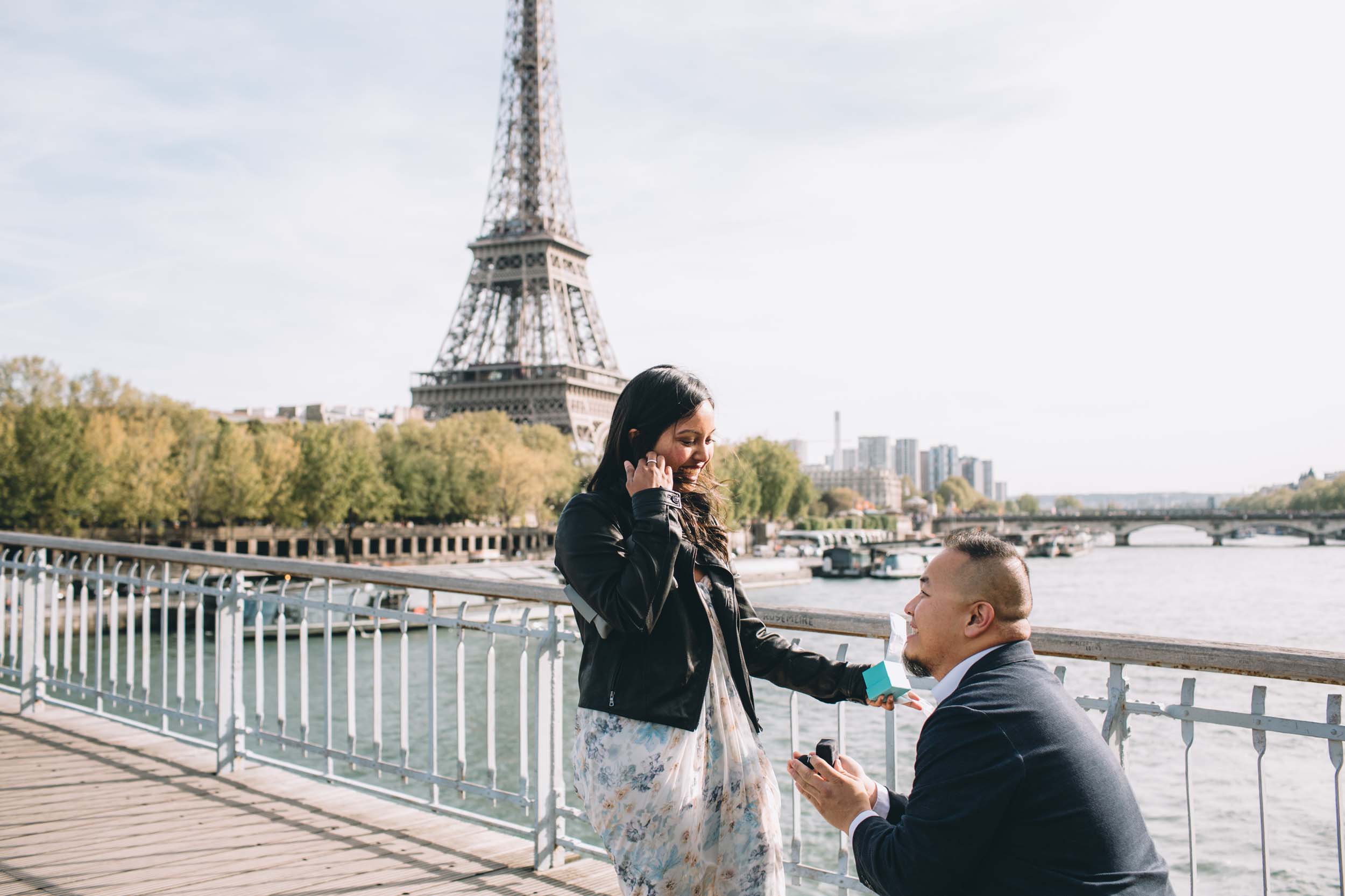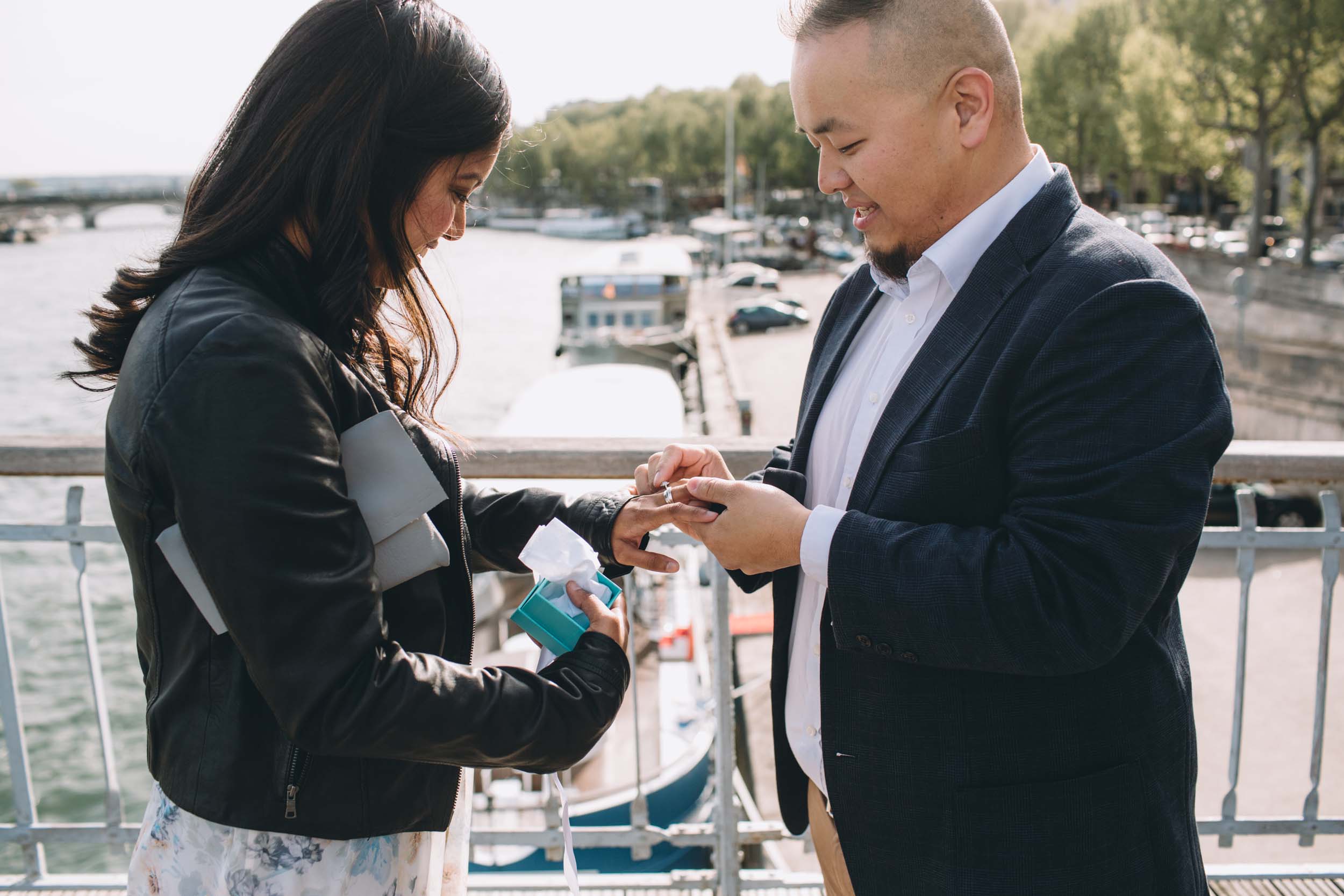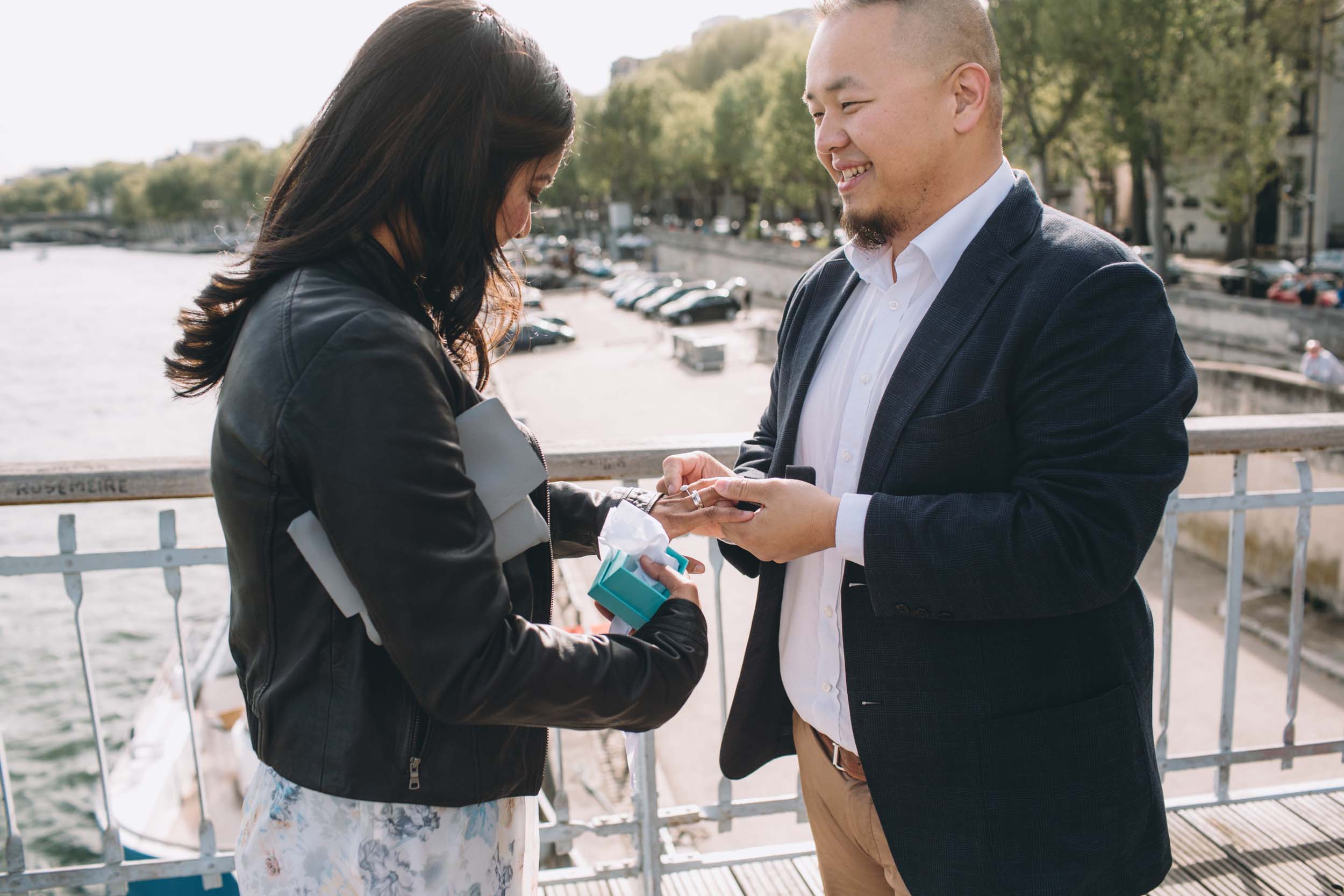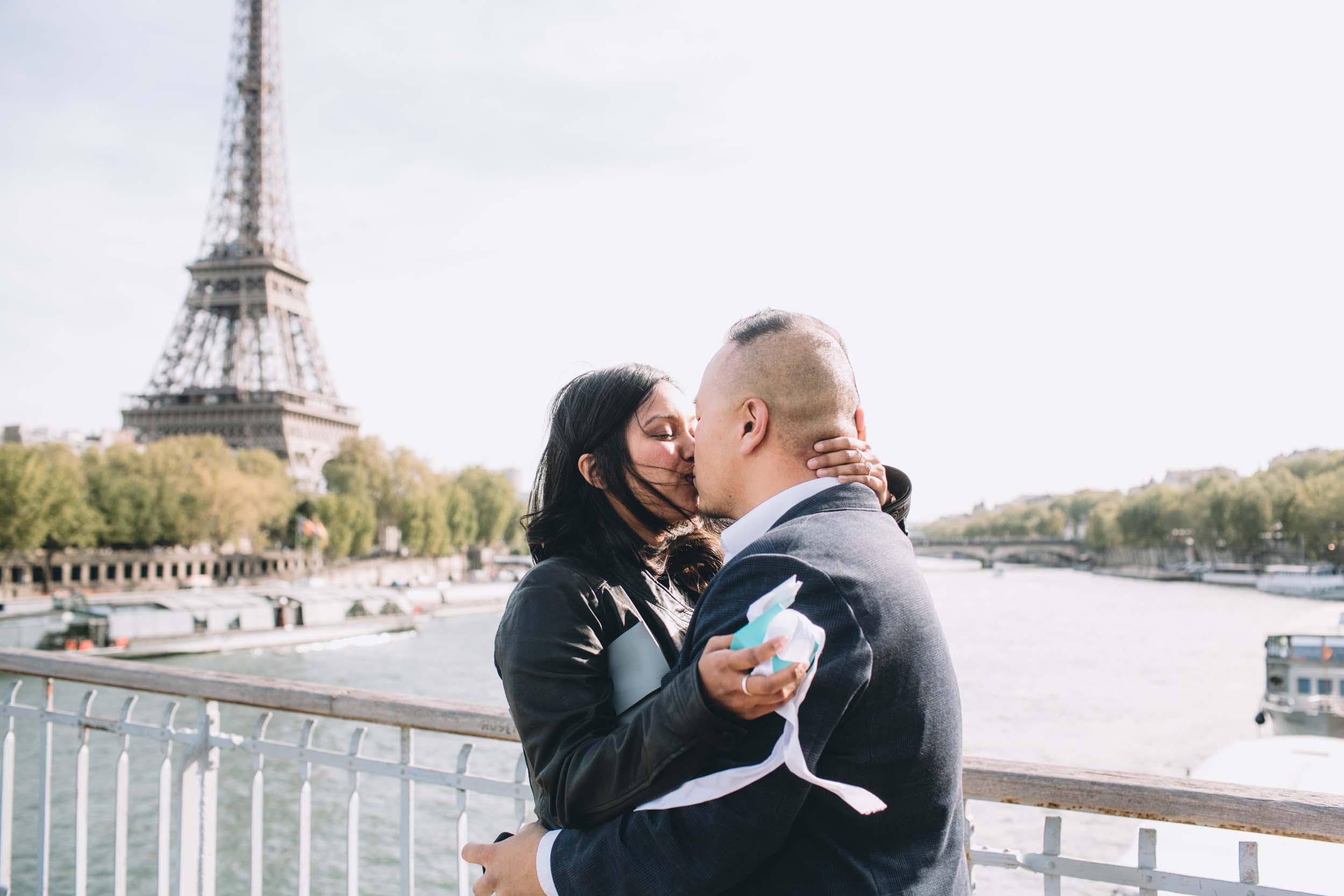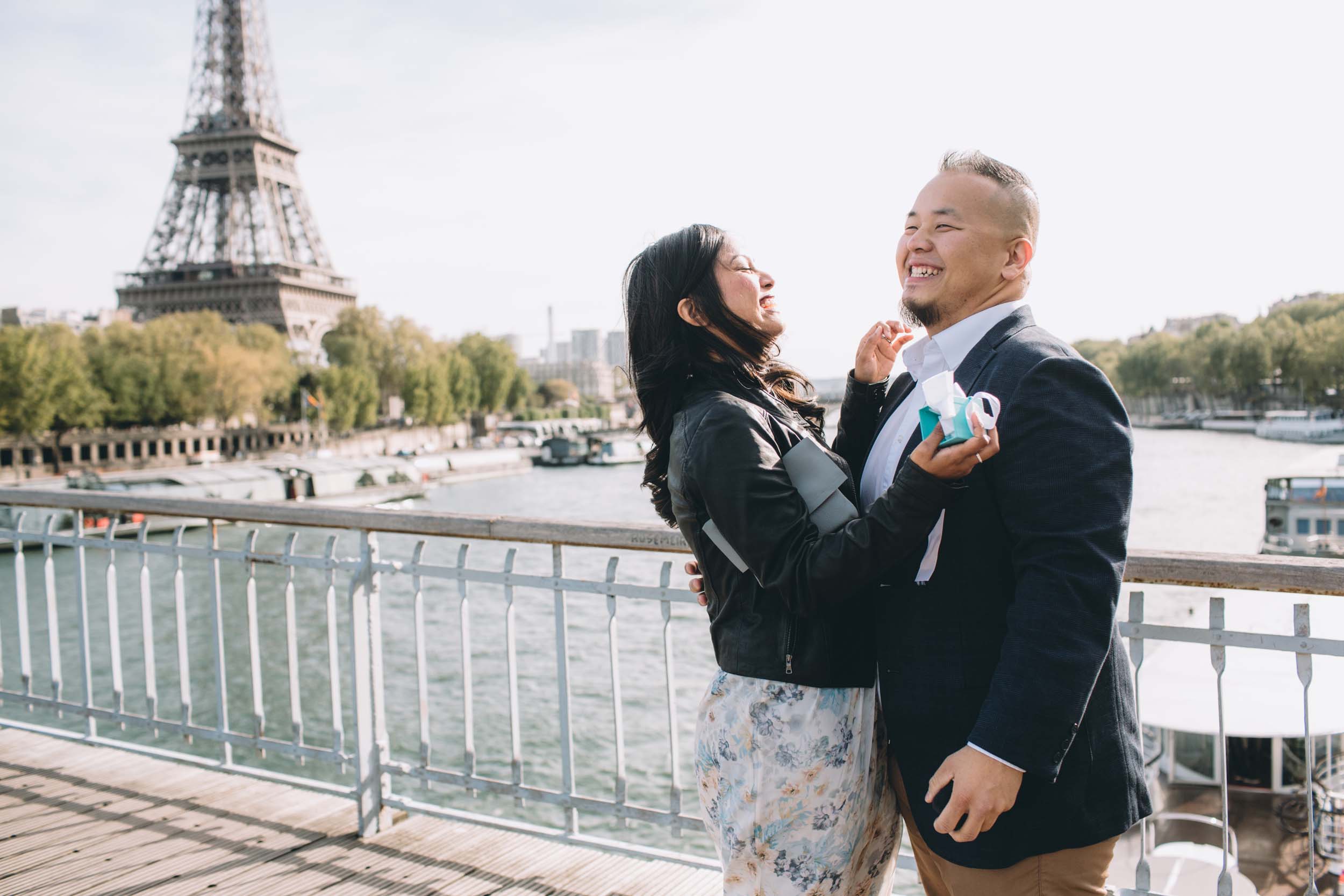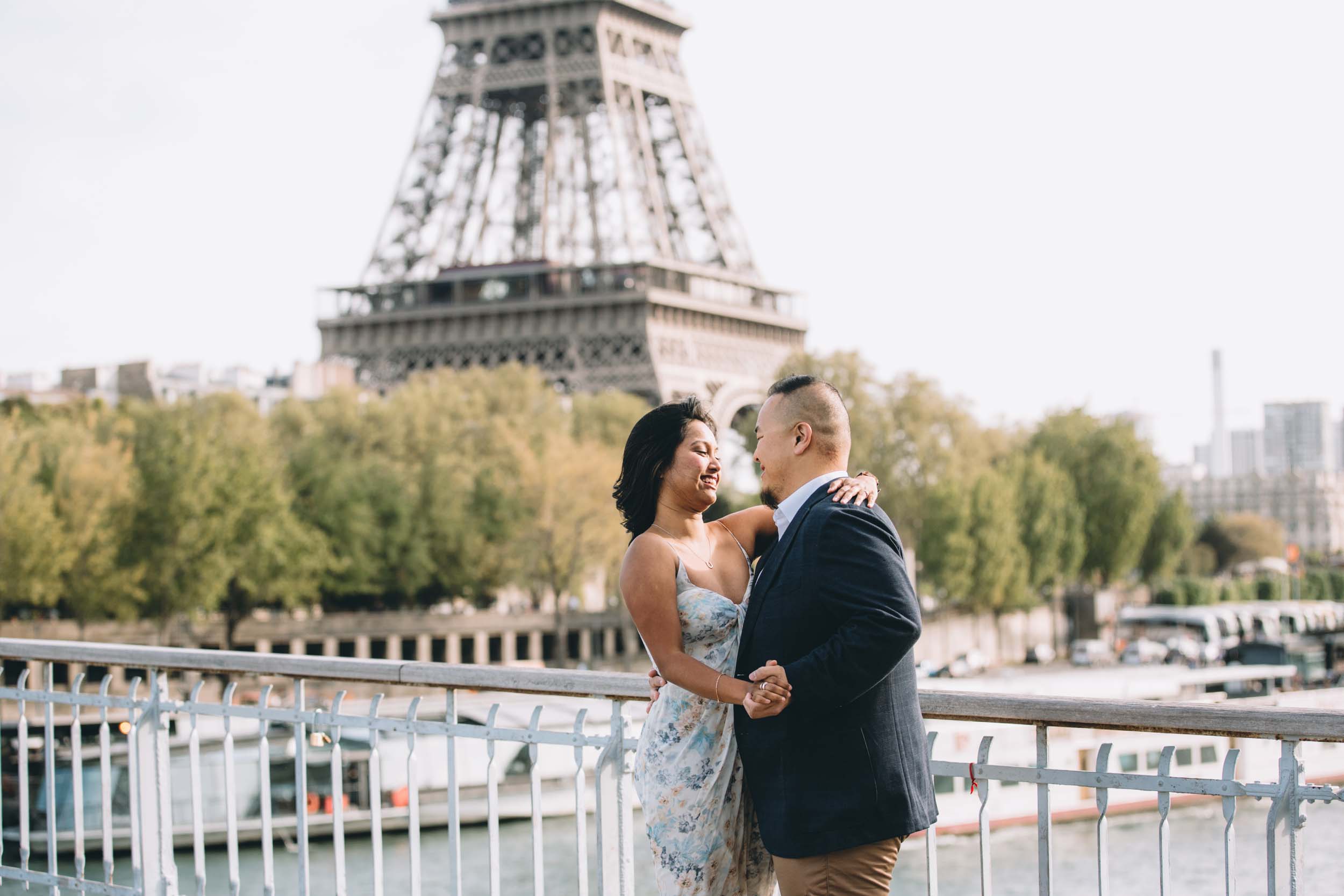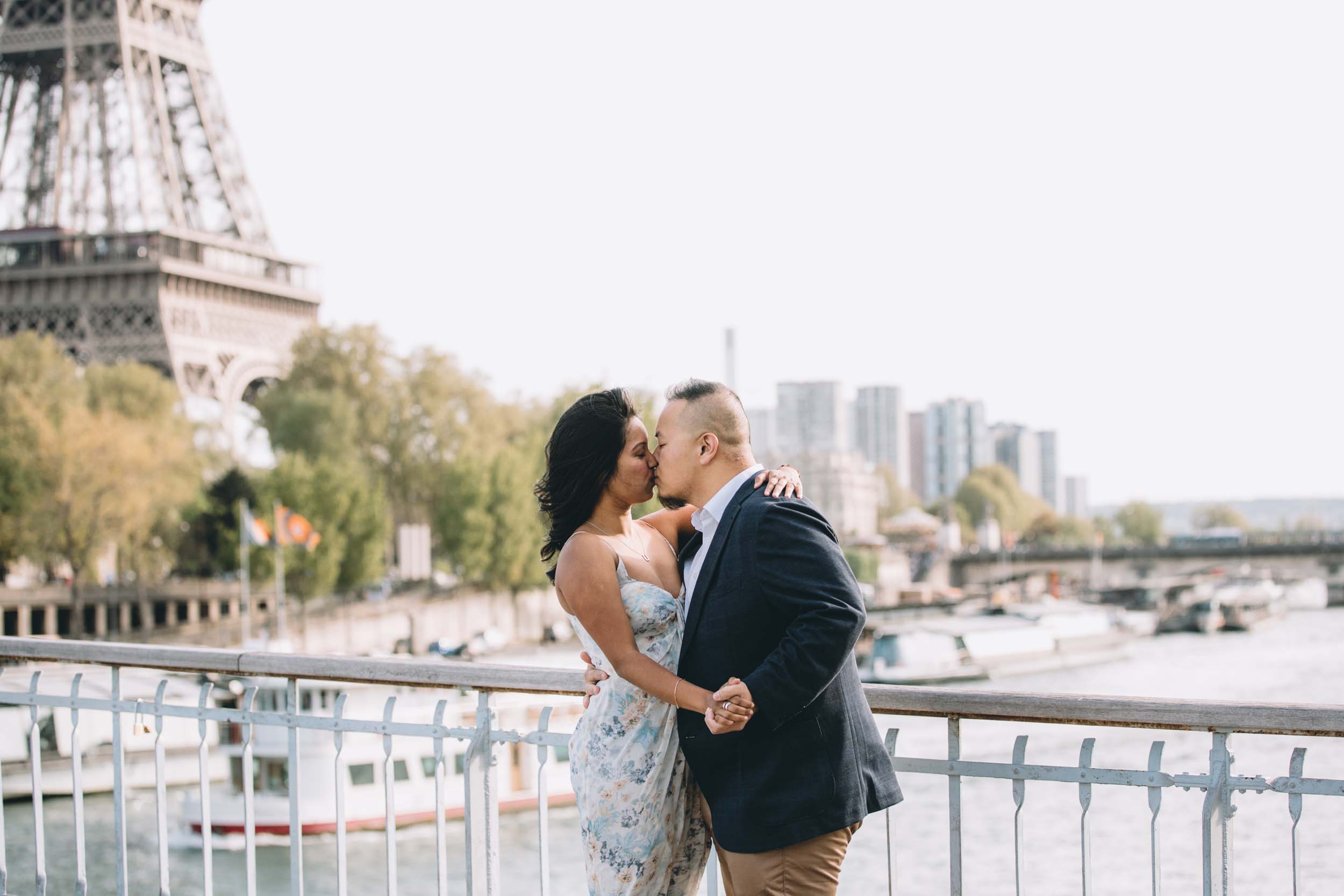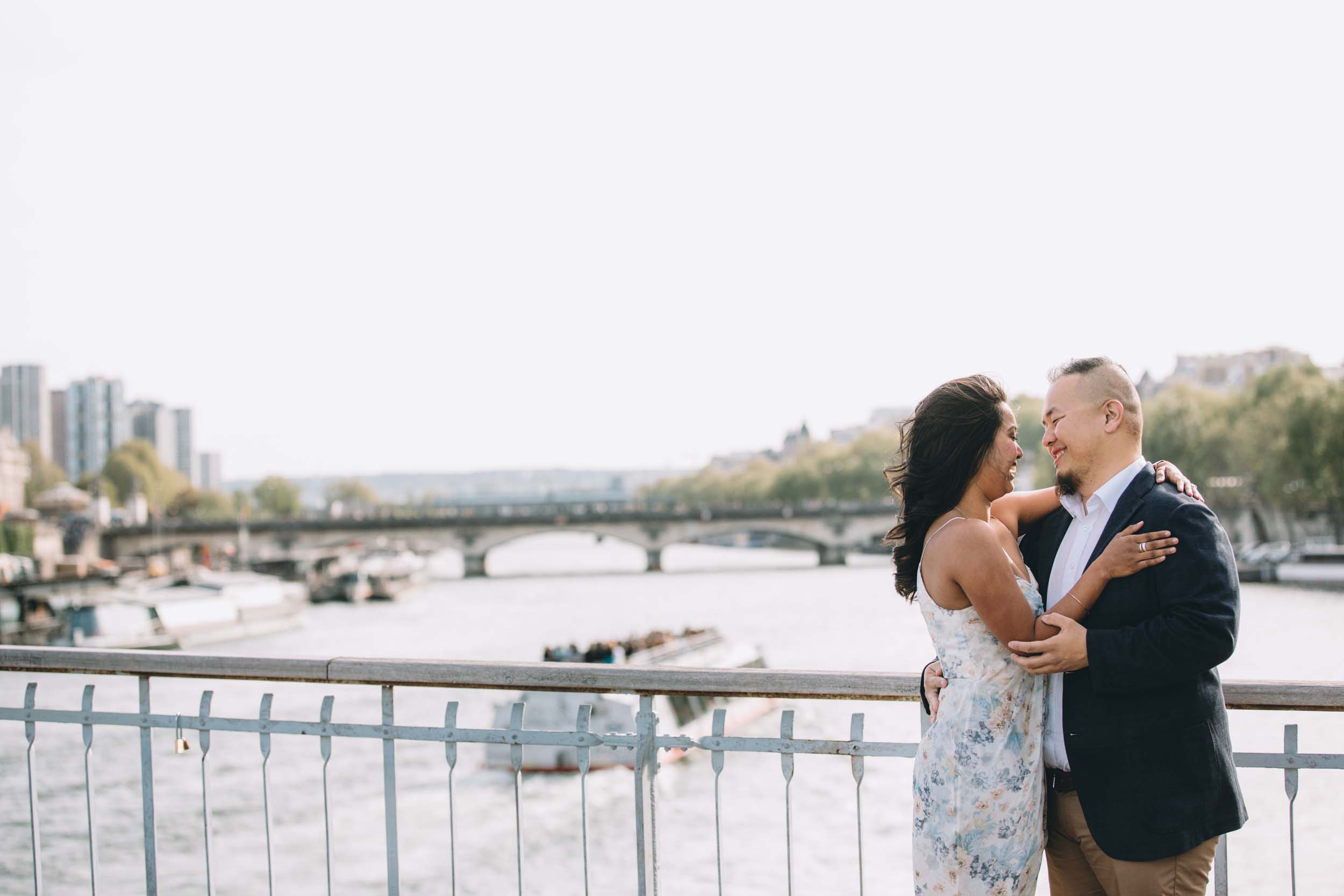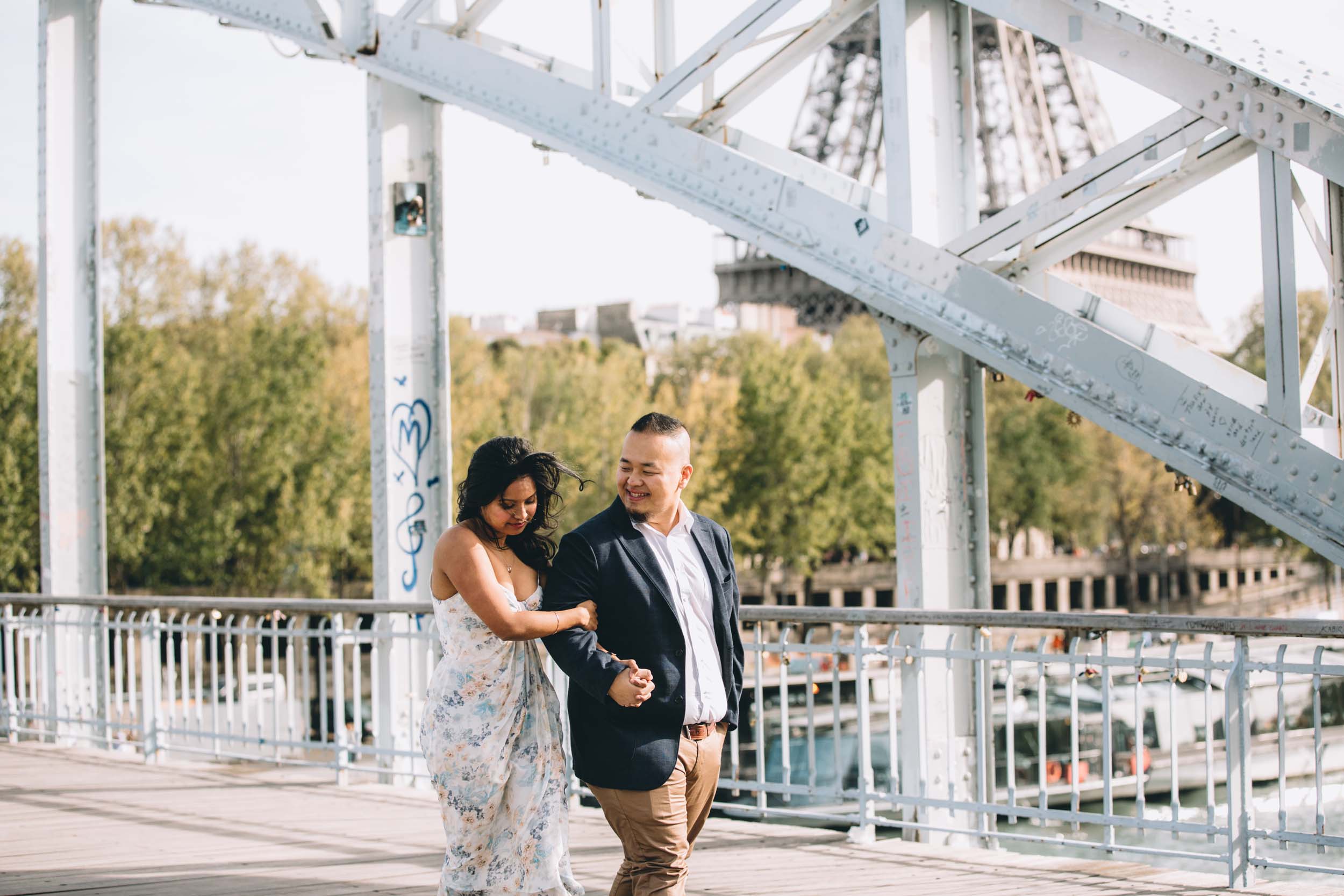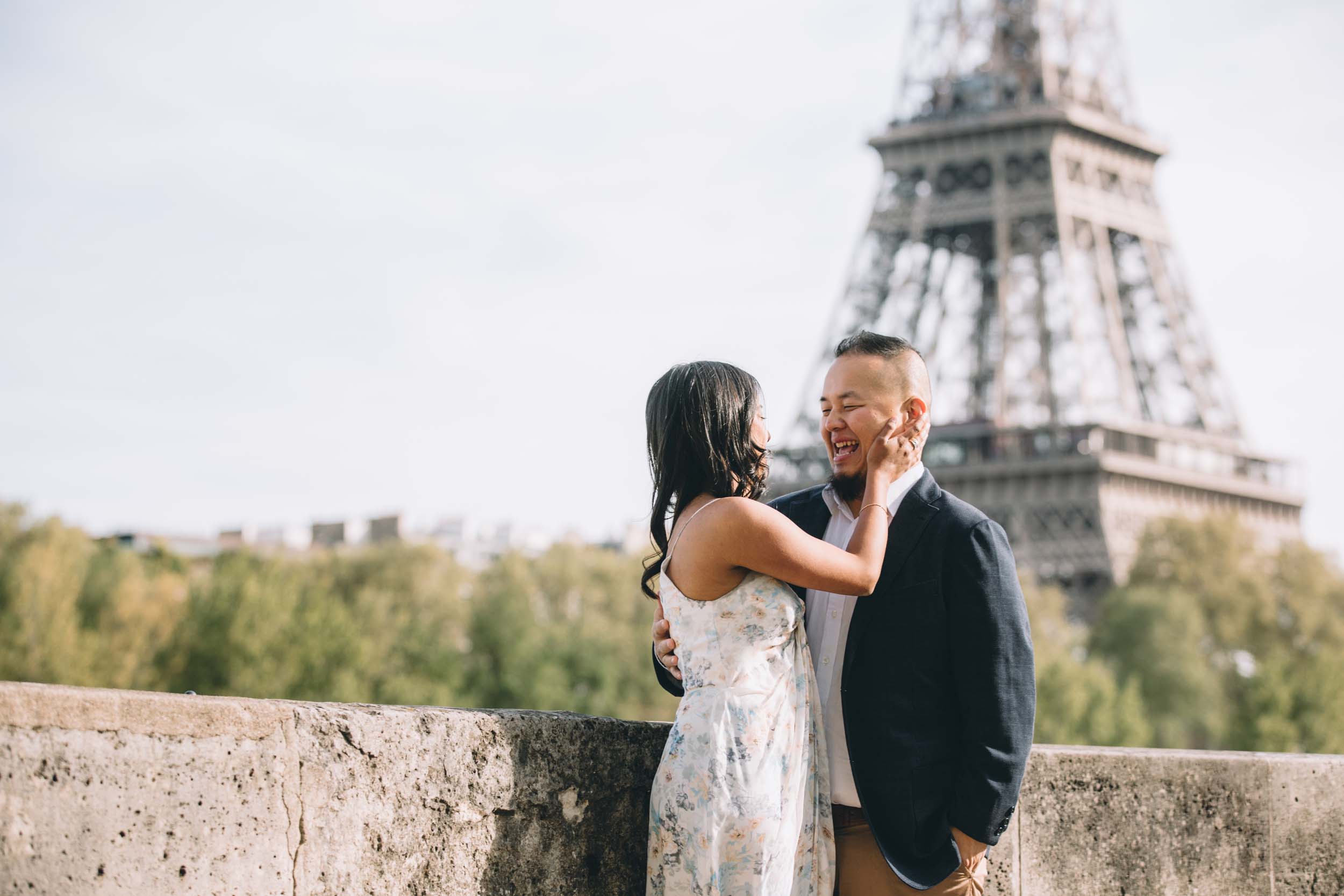 "The next day, I walked into Tiffany and worked out the final details to my back-up plan. The back-up plan was to give her a decoy ring from Tiffany. Thanks to Tiffany, she was now expecting an engagement ring but luckily they were able to provide a complimentary ring. I went home later that day, picked up the mail and executed the back-up plan. The decoy worked out so well that I could tell it disappointed her. Knowing that the decoy threw her off, I felt much more comfortable going to Paris and executing the original plans.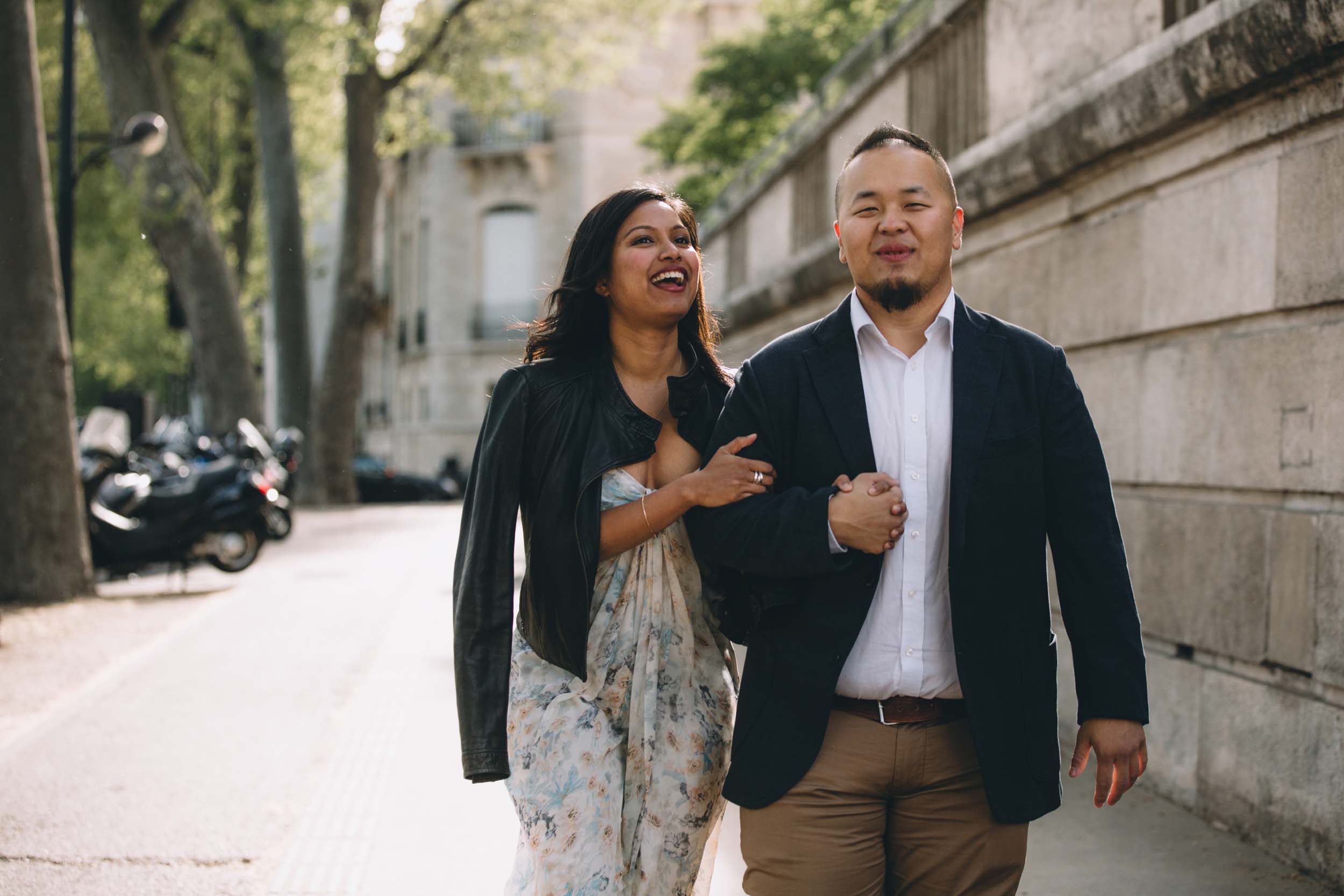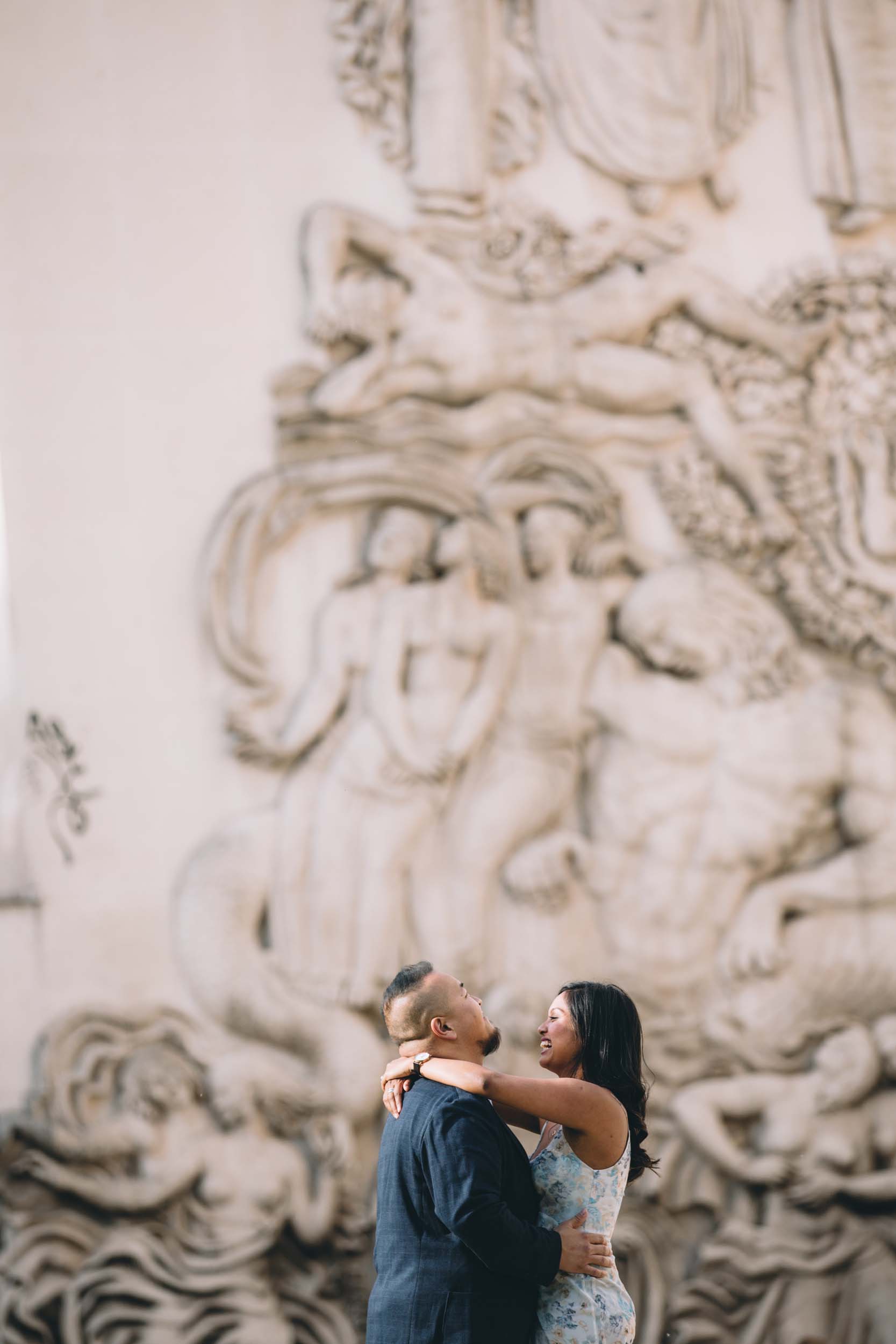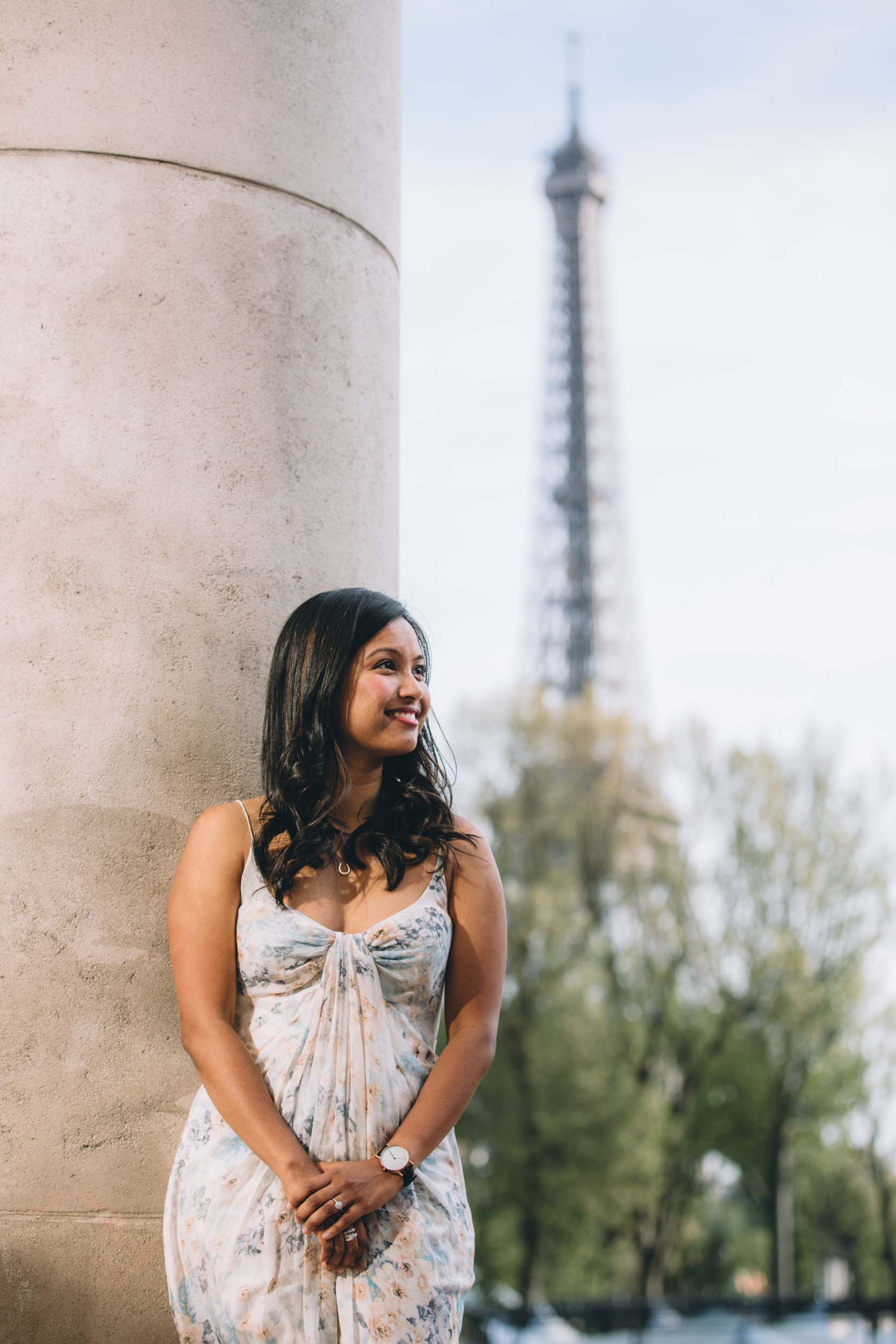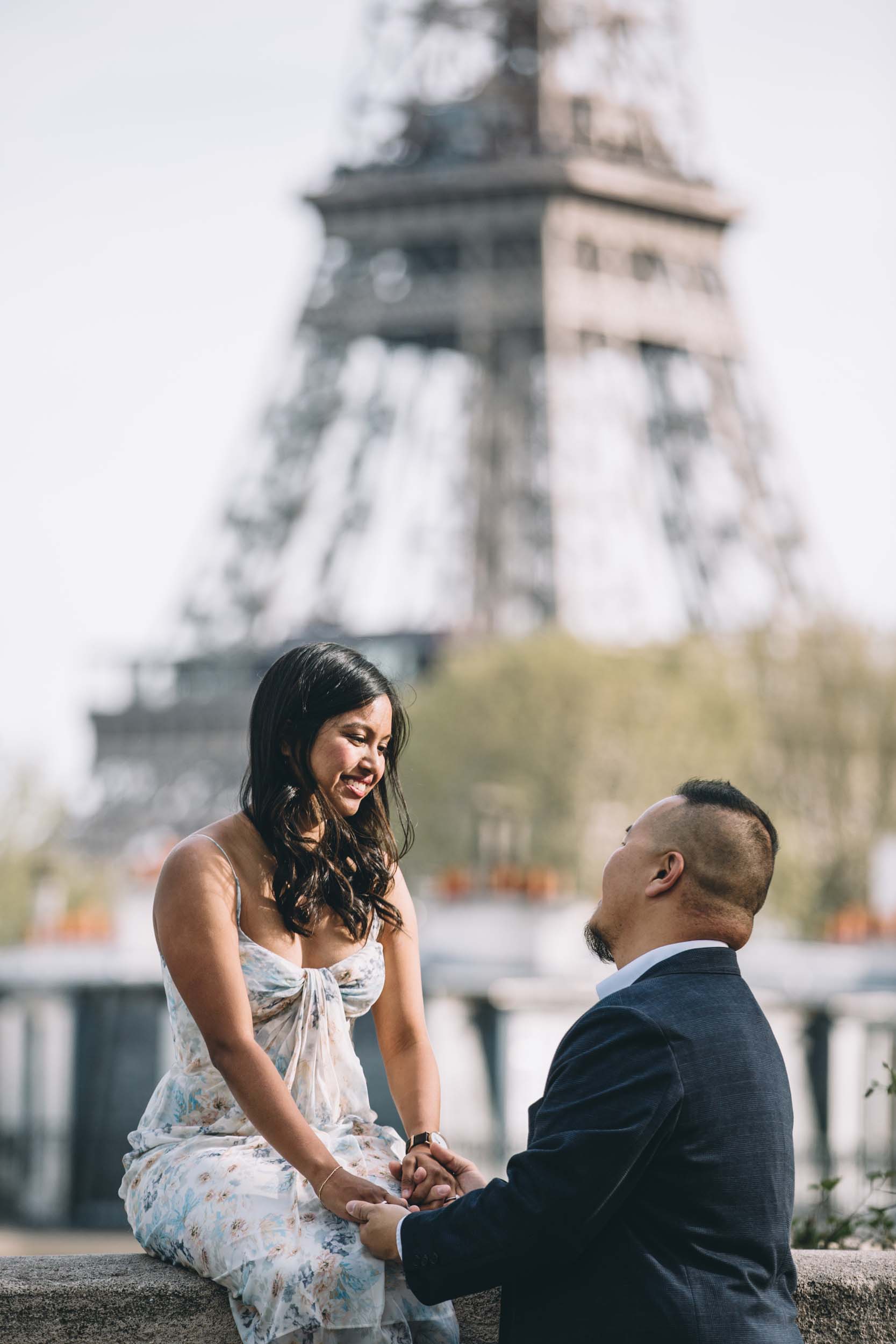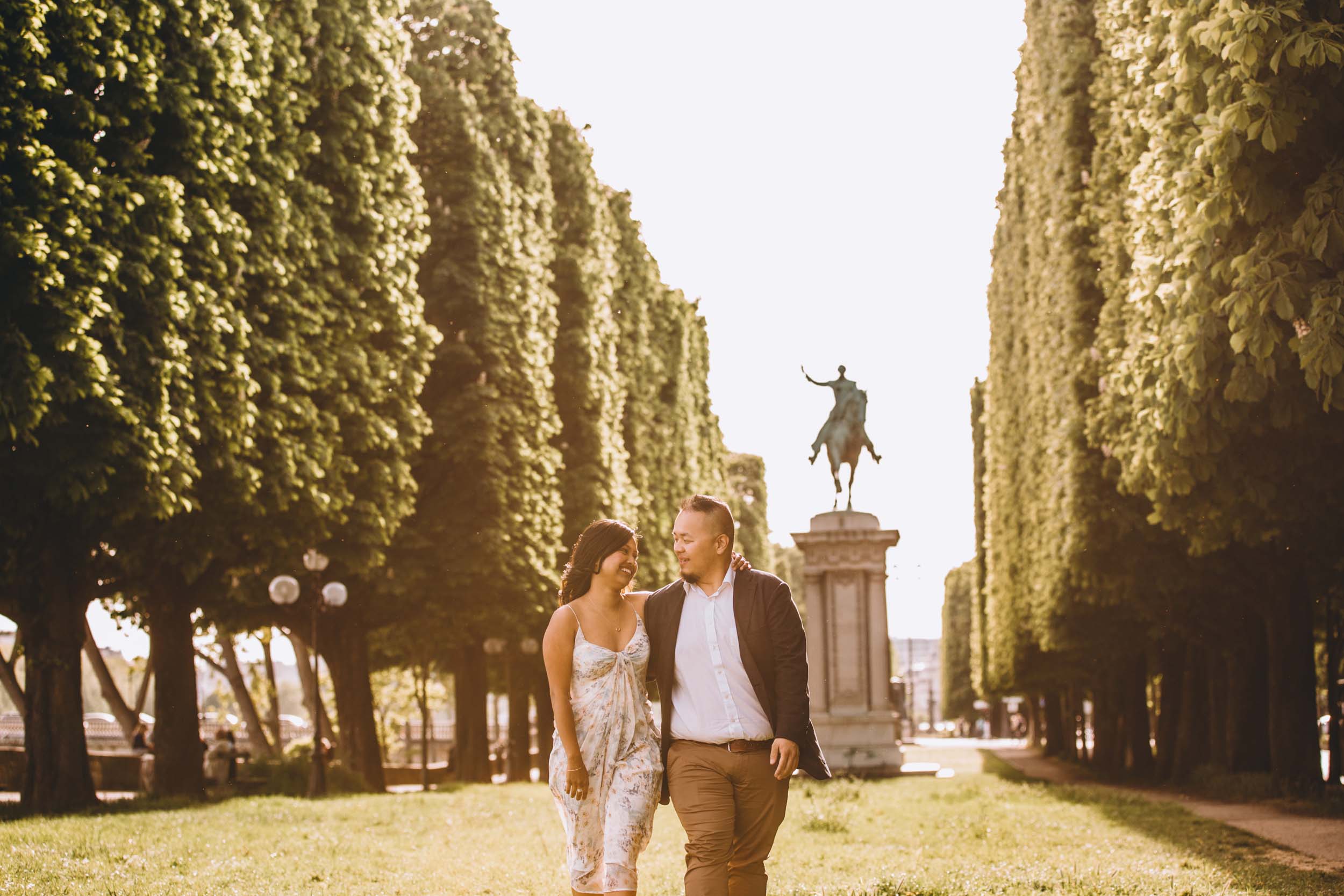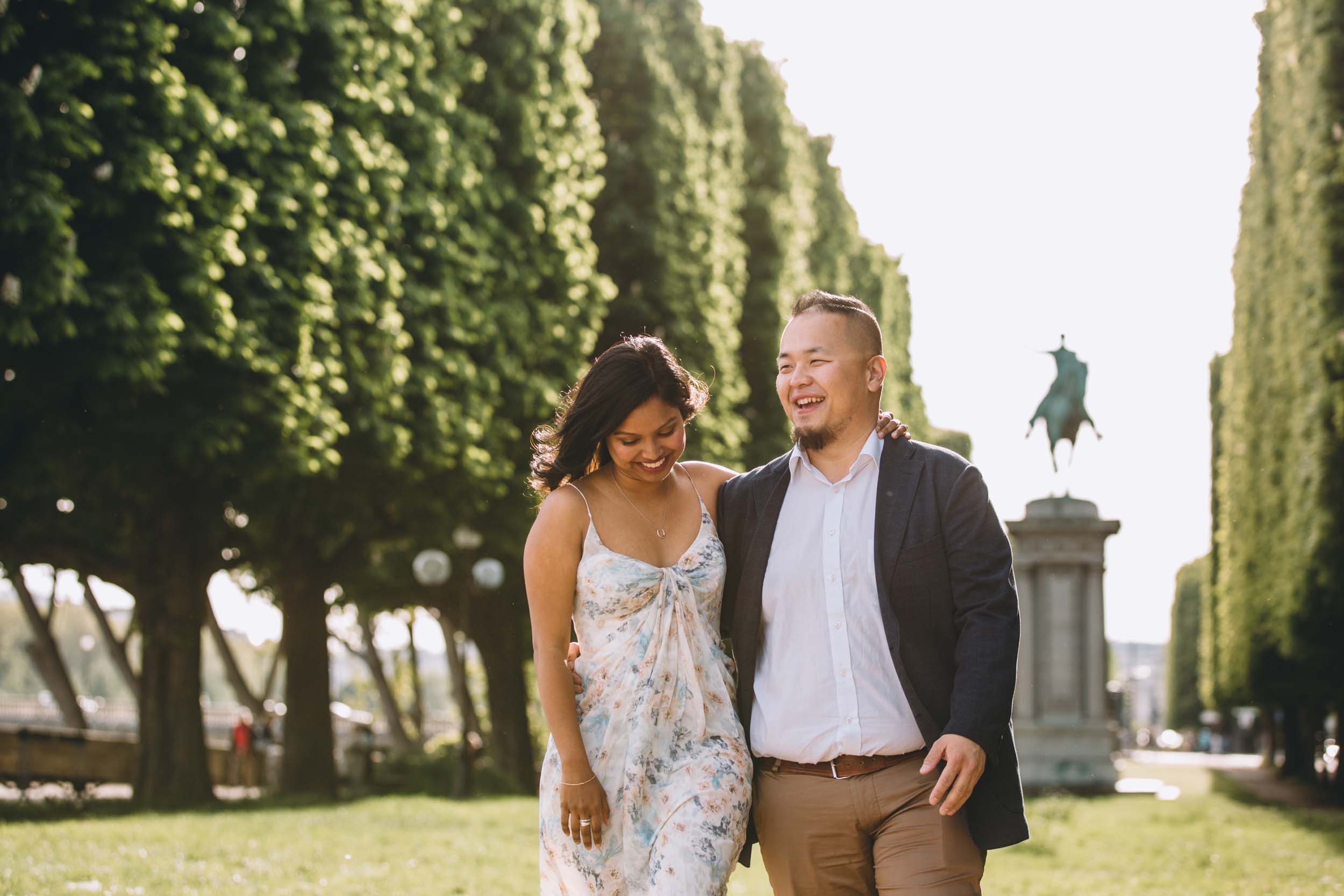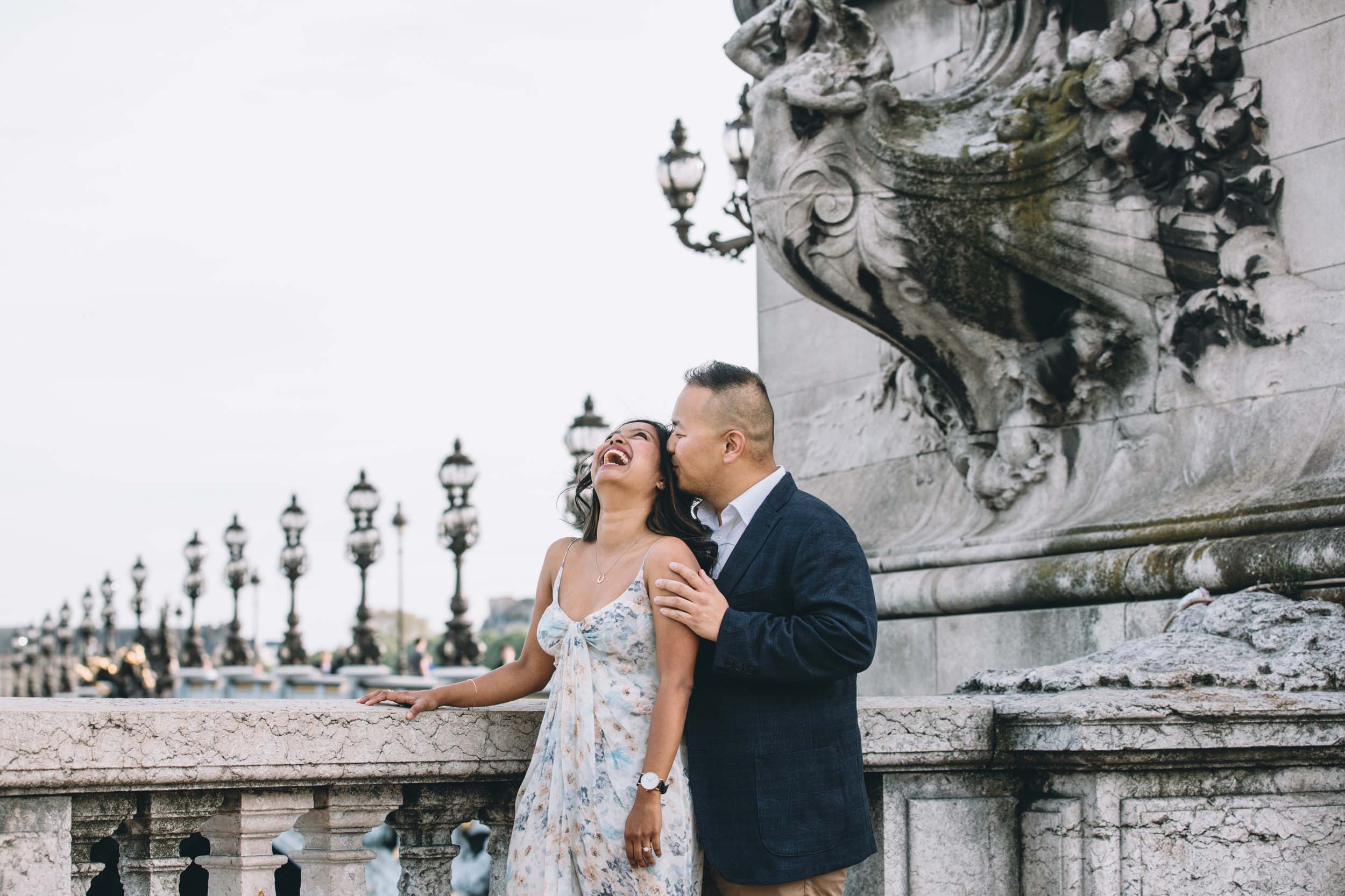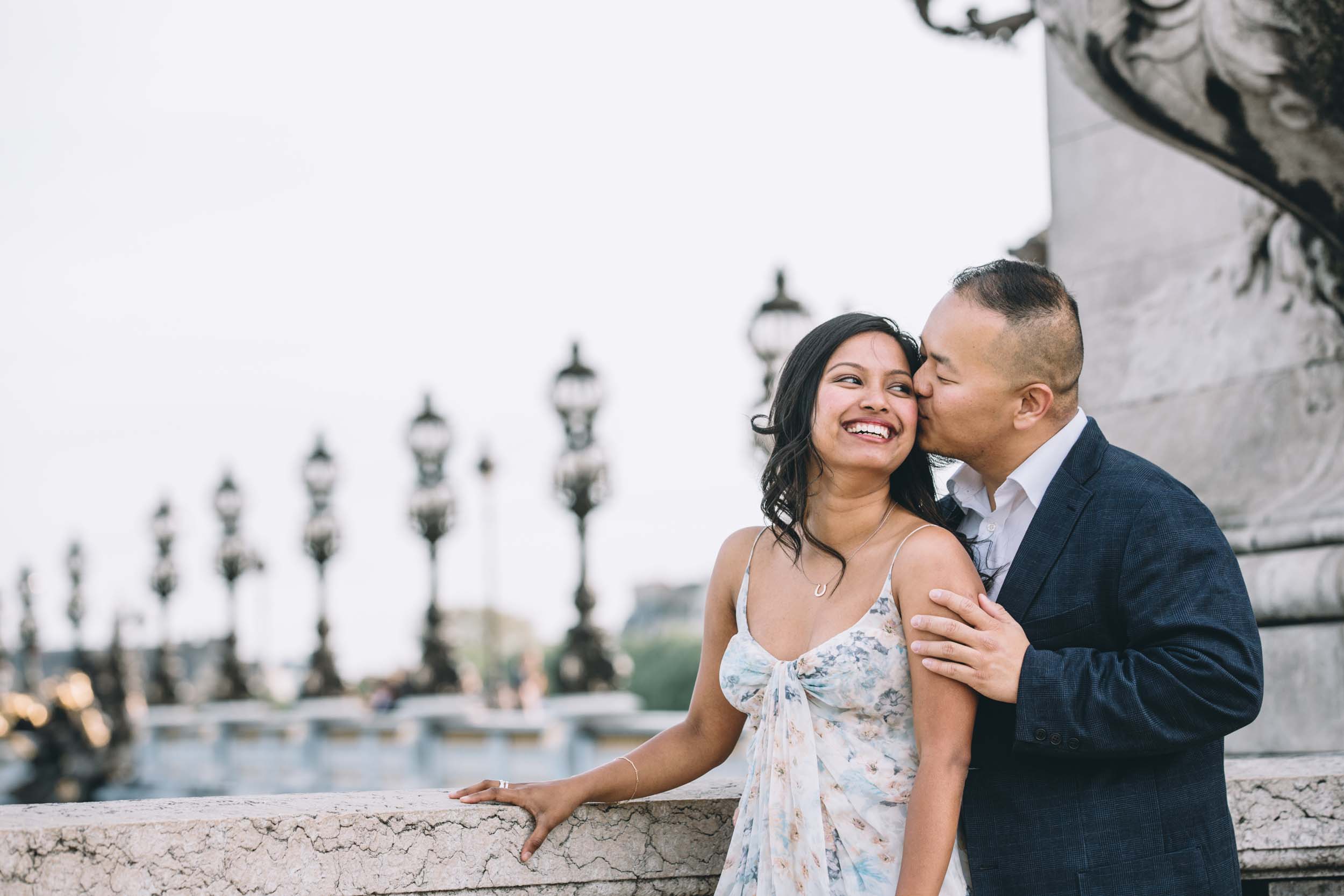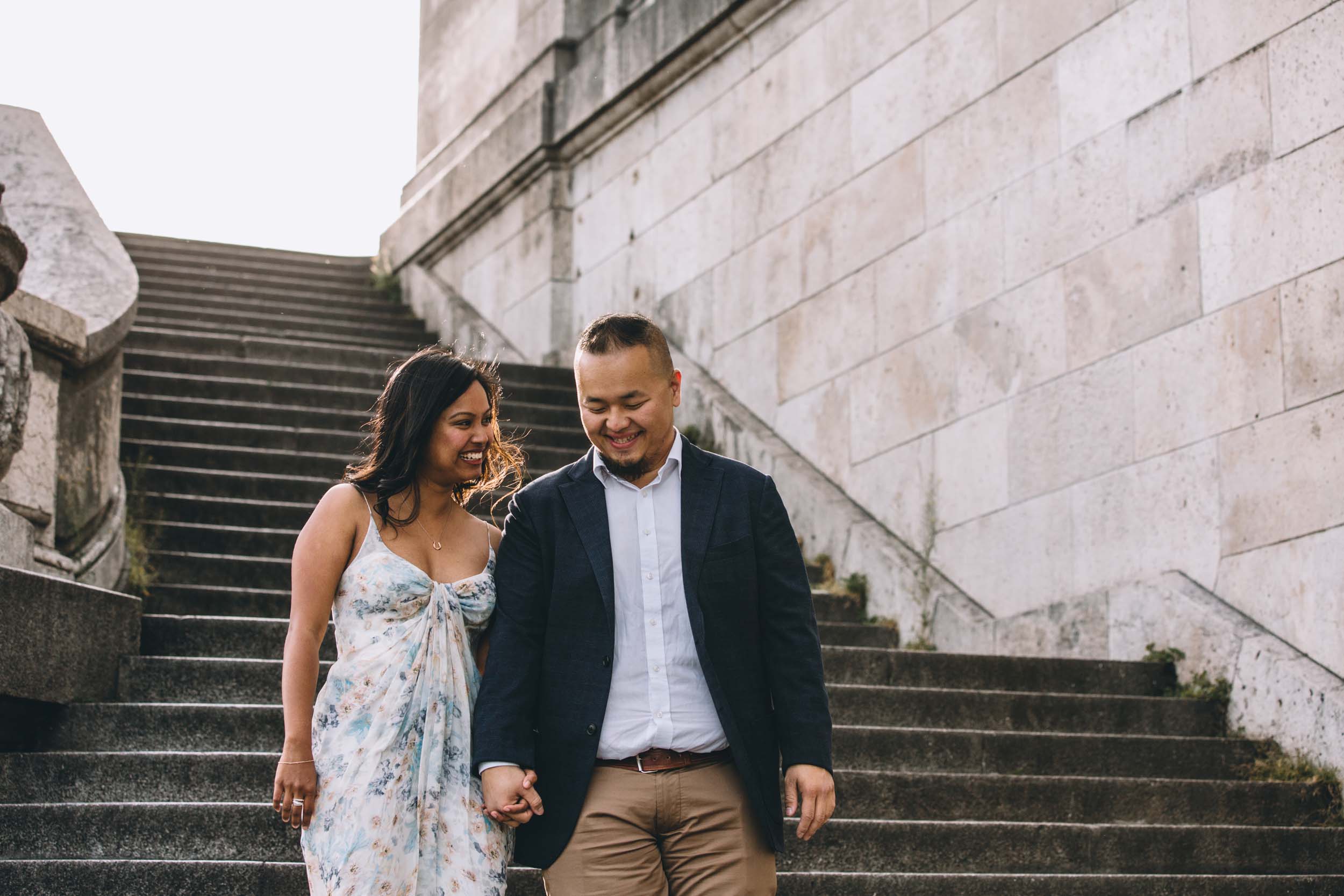 "On the day of the proposal, we got dressed and started heading towards the proposal location. With the expectations set quite low now thanks to the decoy ring, I informed Kristin that prior to our dinner reservations we were going to take a stroll near the river. While walking on the Passerelle Debilly bridge, we came past Olga and asked her to help take a photo of us using my phone. While Olga was assisting with the pictures, I got down on one knee and asked Kristin to marry me. It couldn't have been more memorable. It was perfect!" – Ivan