Dreaming of a Paris proposal? This gorgeous Eiffel Tower proposal moment will inspire you to dream big.
So, you want to ask your best friend to marry you, huh? But now, you have to decide how to ask the big question and, maybe even more importantly, where! We suggest taking a hint from Christian, dreaming big, and going for the most romantic place you can dream up, wherever that may be for you. Read on for Christian and Torrie's big proposal moment in Paris and see how he was able to capture the moment with the help of one of our engagement photographers.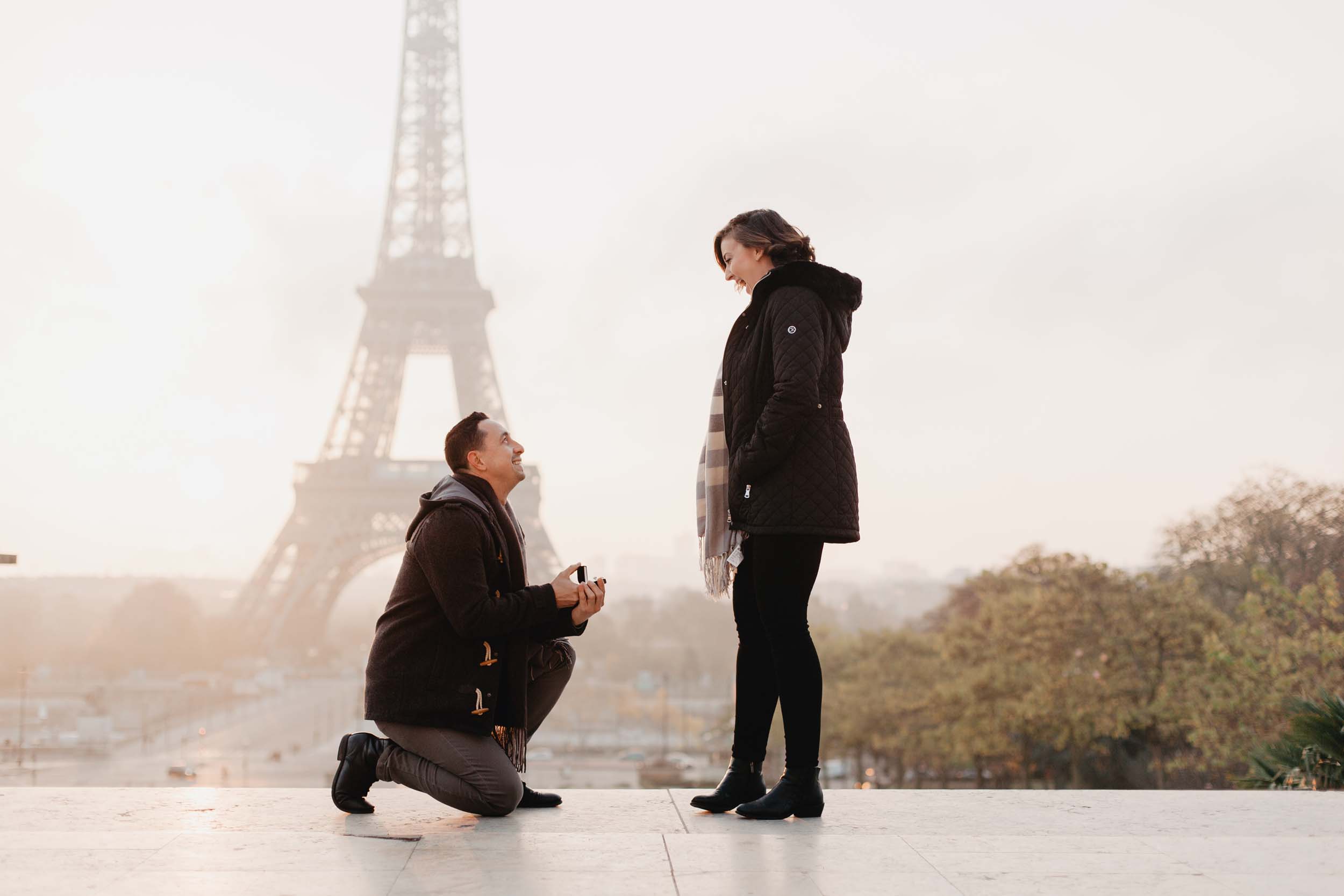 HOW THEY MET
"I'm a photographer and met my fiancée on the set of a photo shoot. I know it sounds cheesy, but it really was love at first sight. I didn't know it would come this far at the time, but I knew that somehow, some way, I wanted her in my life."
SPECIAL LOCATION/DATE
"Knowing that my fiancée had never been out of the country, I thought it would be spectacular to propose in the most romantic place on Earth."
THE BIG MOMENT
"We arrived at Jardins du Trocadéro in Paris with the Eiffel Tower in the background as the sun rose. Our Flytographer/ Engagement Photographer, Maria, was already in place disguised as a tourist. I had already spoken with Maria so I knew what she looked like and I positioned myself and my fiancée near her. My fiancée and I took a selfie and Maria approached us to ask if we would like her to take a photo of us with our phone. We, of course, agreed. After a few attempts, she told us that the lighting was just not very good and that she could take a photo of us on her professional camera and email it to us later. My fiancée loved the idea and agreed.
"I asked if we could take a picture of us back to back with the Eiffel Tower in the background and, at that moment, I pulled the ring from my pocket. I then asked if we could turn face to face for the next photo, at which point I dropped to my knee and asked my best friend to be mine for life. She cried, said yes, and Maria captured it all beautifully." – Christian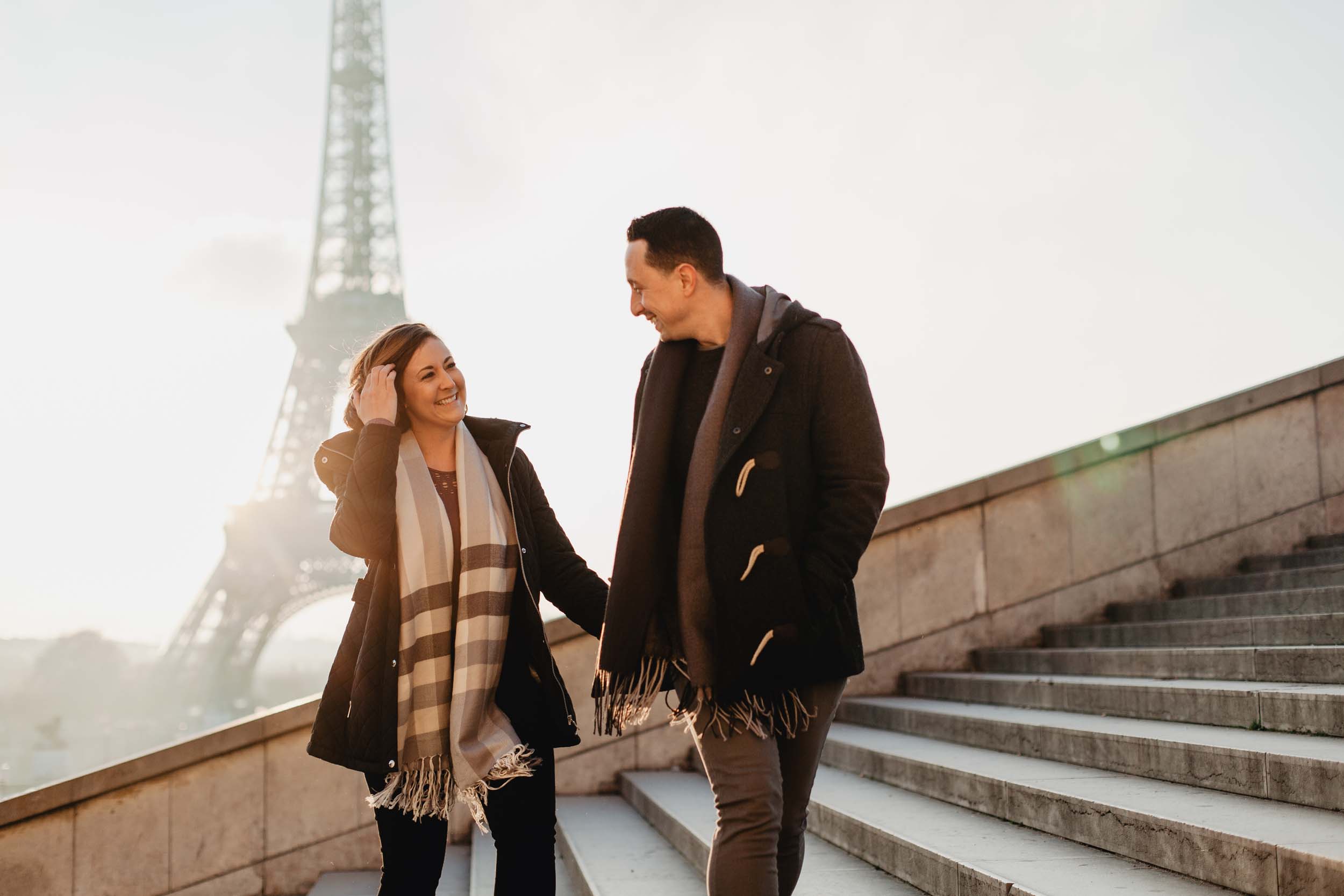 Flytographer Maria in Paris