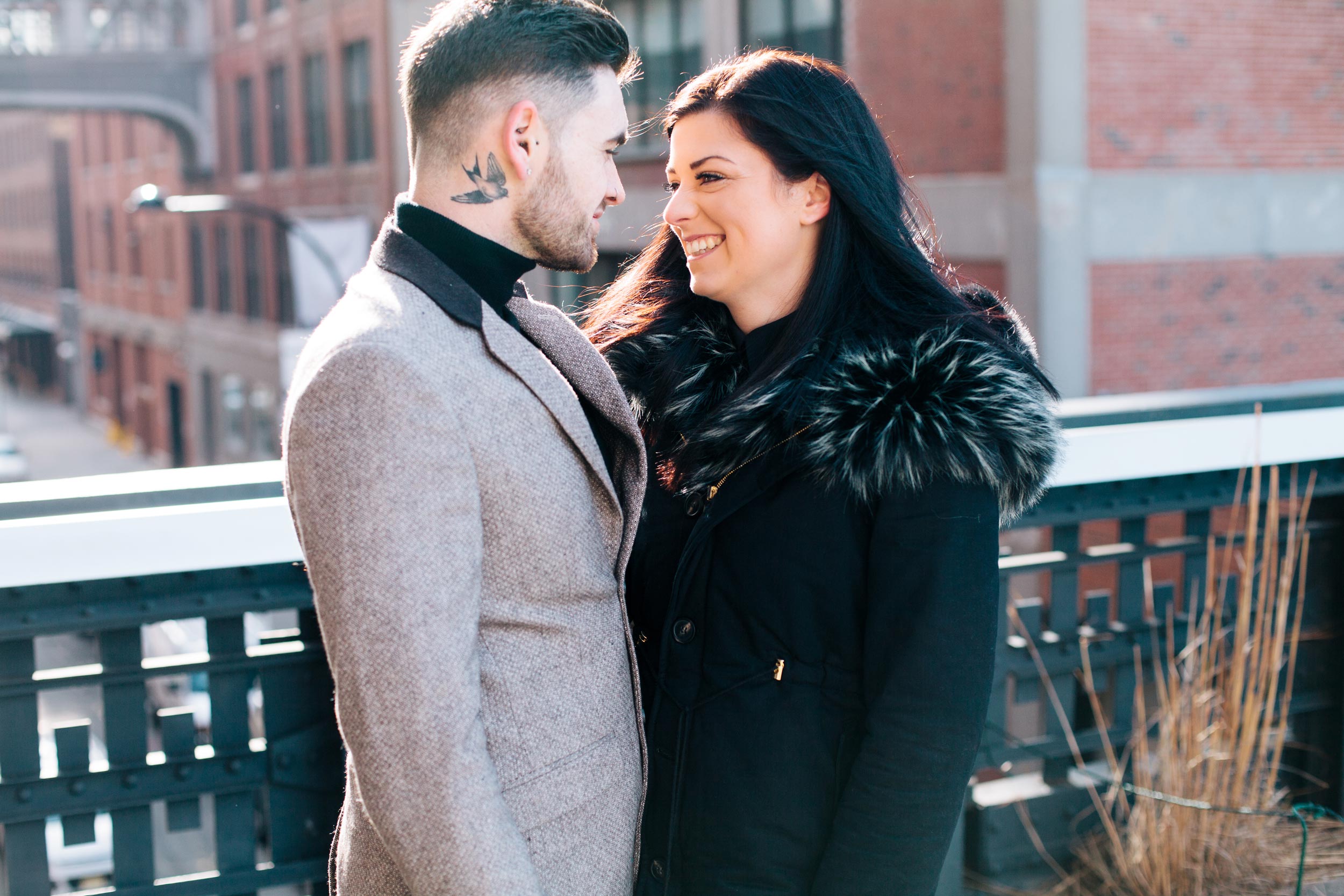 Sophie's dream had always been to go to New York City, so she was totally shocked when her long-term boyfriend Kev proposed during their first trip there. Flytographer Samantha helped Kev plan the perfect surprise proposal.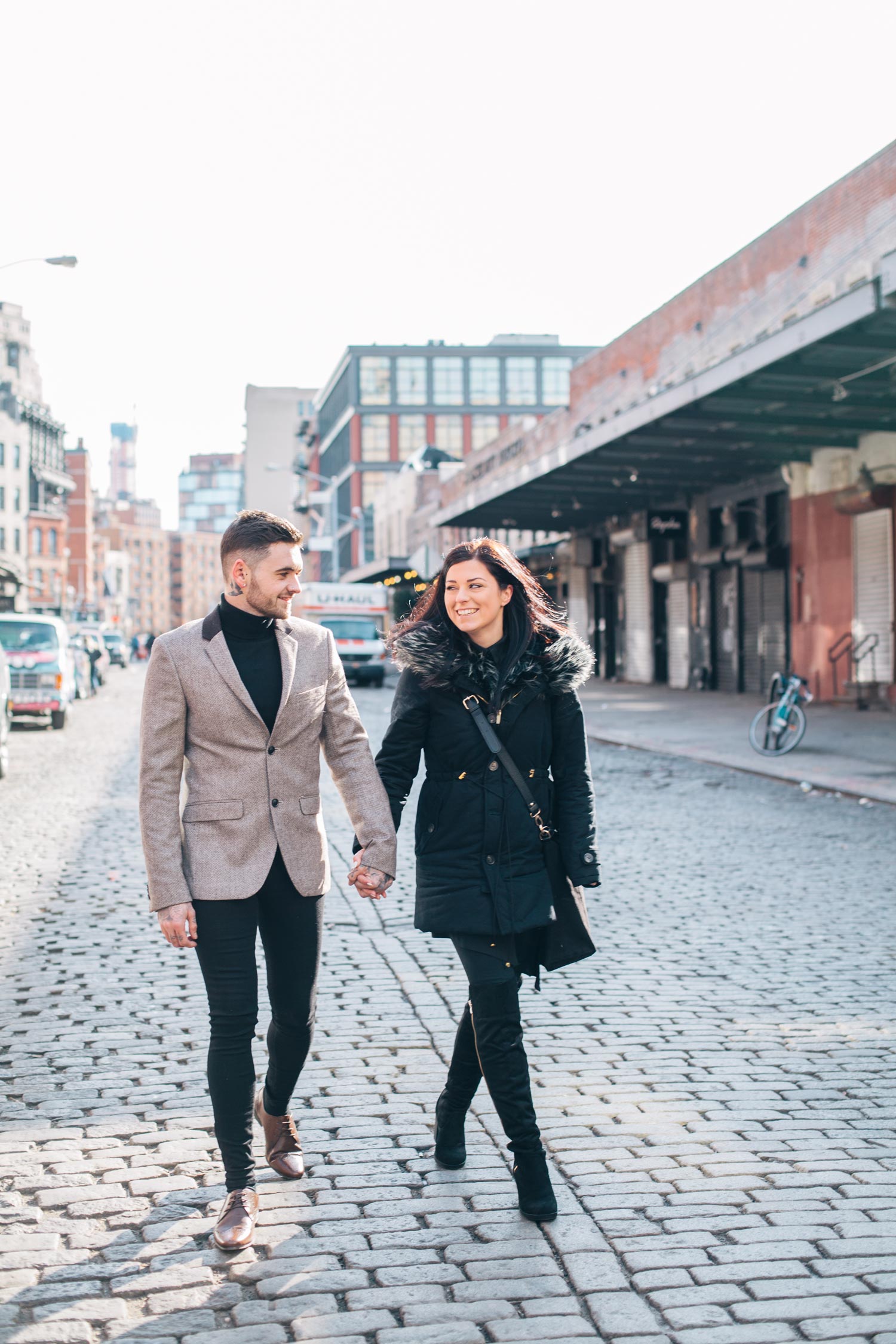 THEIR STORY
Sophie and Kev have been together for over 8 years and have a sweet 2-year-old daughter together.
"I decided back in November that I was going to get the courage to propose and soon after I ordered the ring. Then, it was time to plan. I wanted to plan a unique proposal and find a quiet spot to propose, so I hired a photographer to make it even more special. Flytographer Samantha and I agreed that the High Line would be the perfect location.
"Leading up to the proposal was stressful trying not to give anything away." – Kev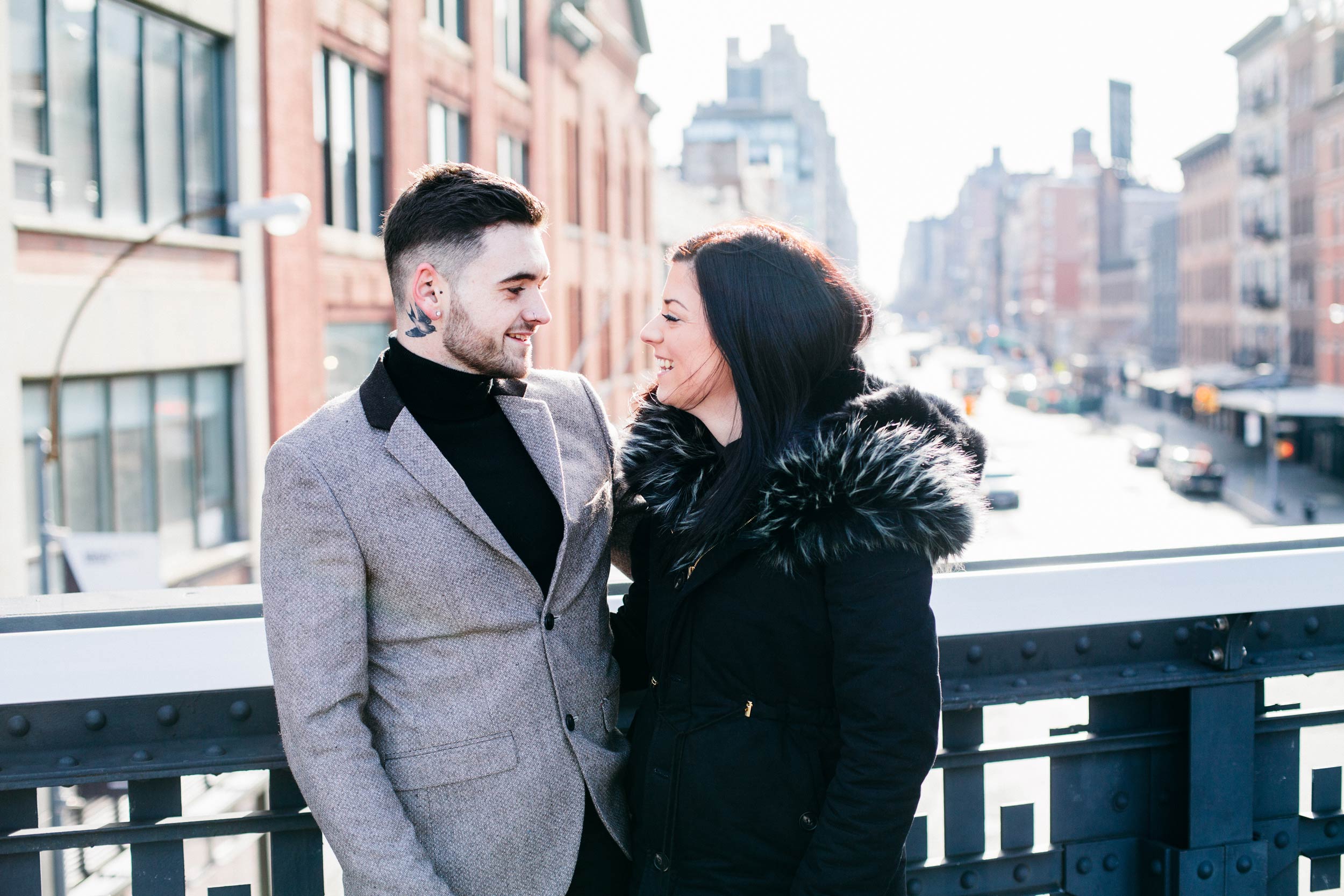 "When Kev proposed to me, I was so surprised and shocked. I honestly never expected it from him! When I look back on that morning, I totally should have guessed!
"I remember standing on the High Line and noticing Kev started acting a little strange making me follow him around. When he finally stood still, I had no idea what was going on. Then he got down on one knee. I was so shocked and excited!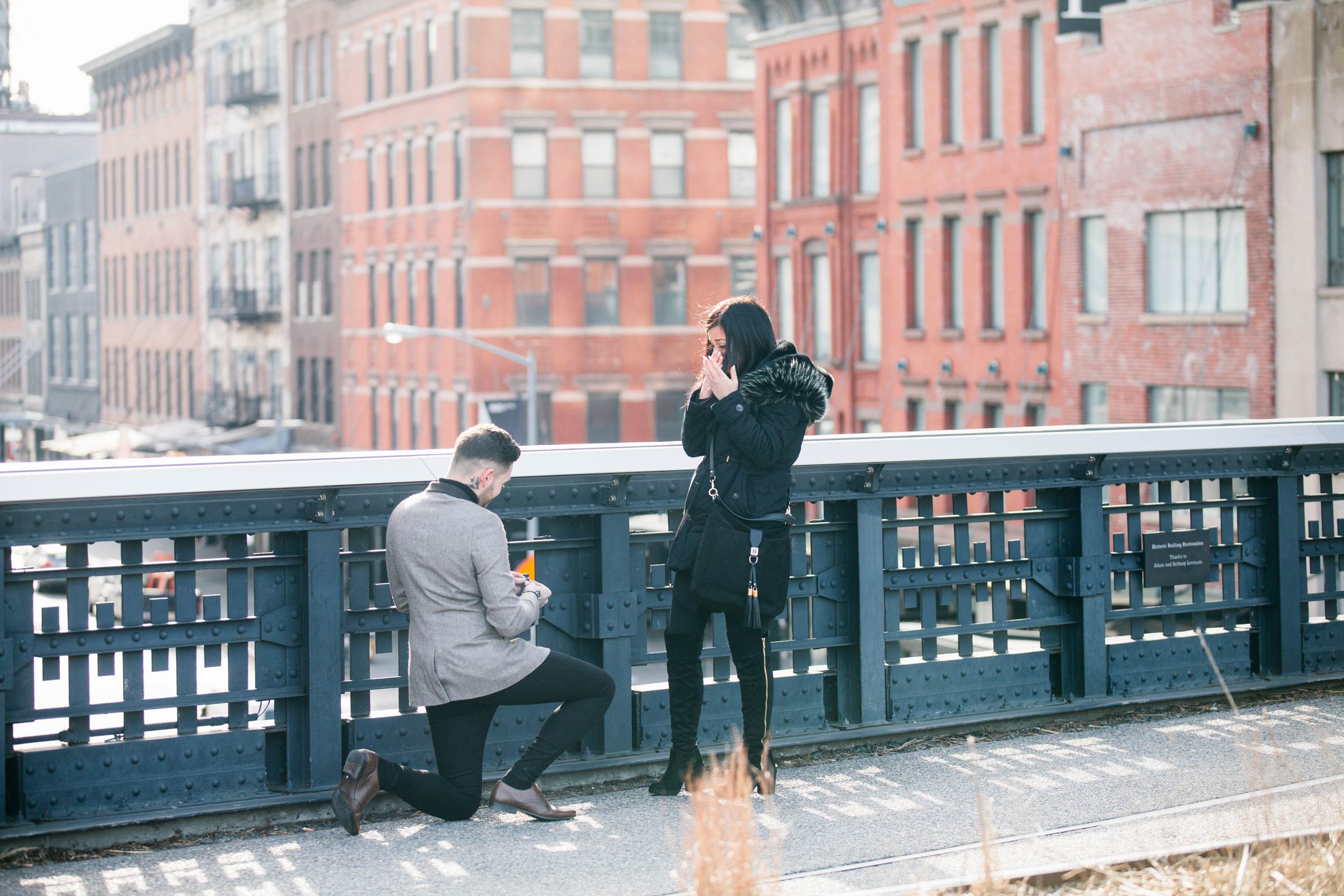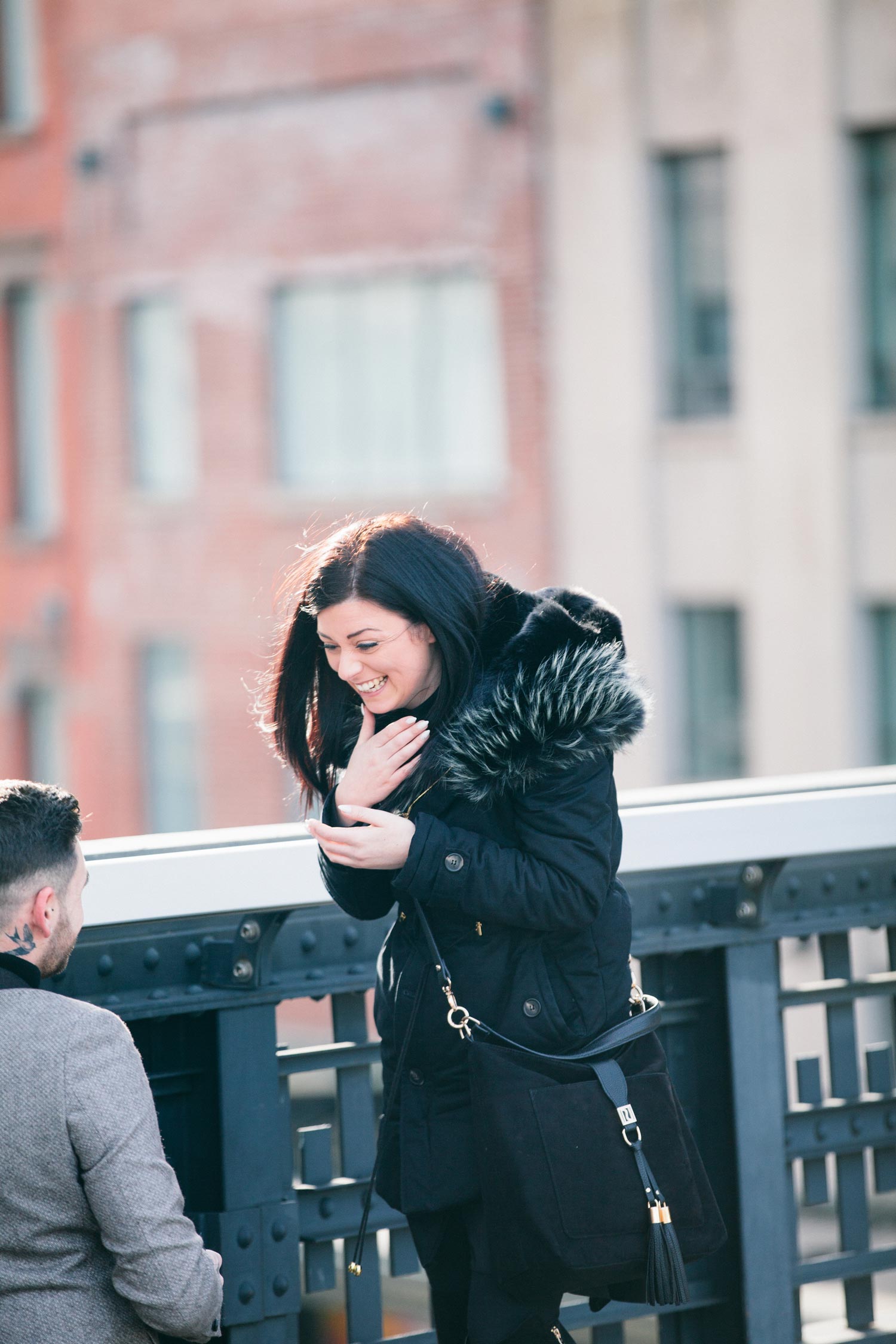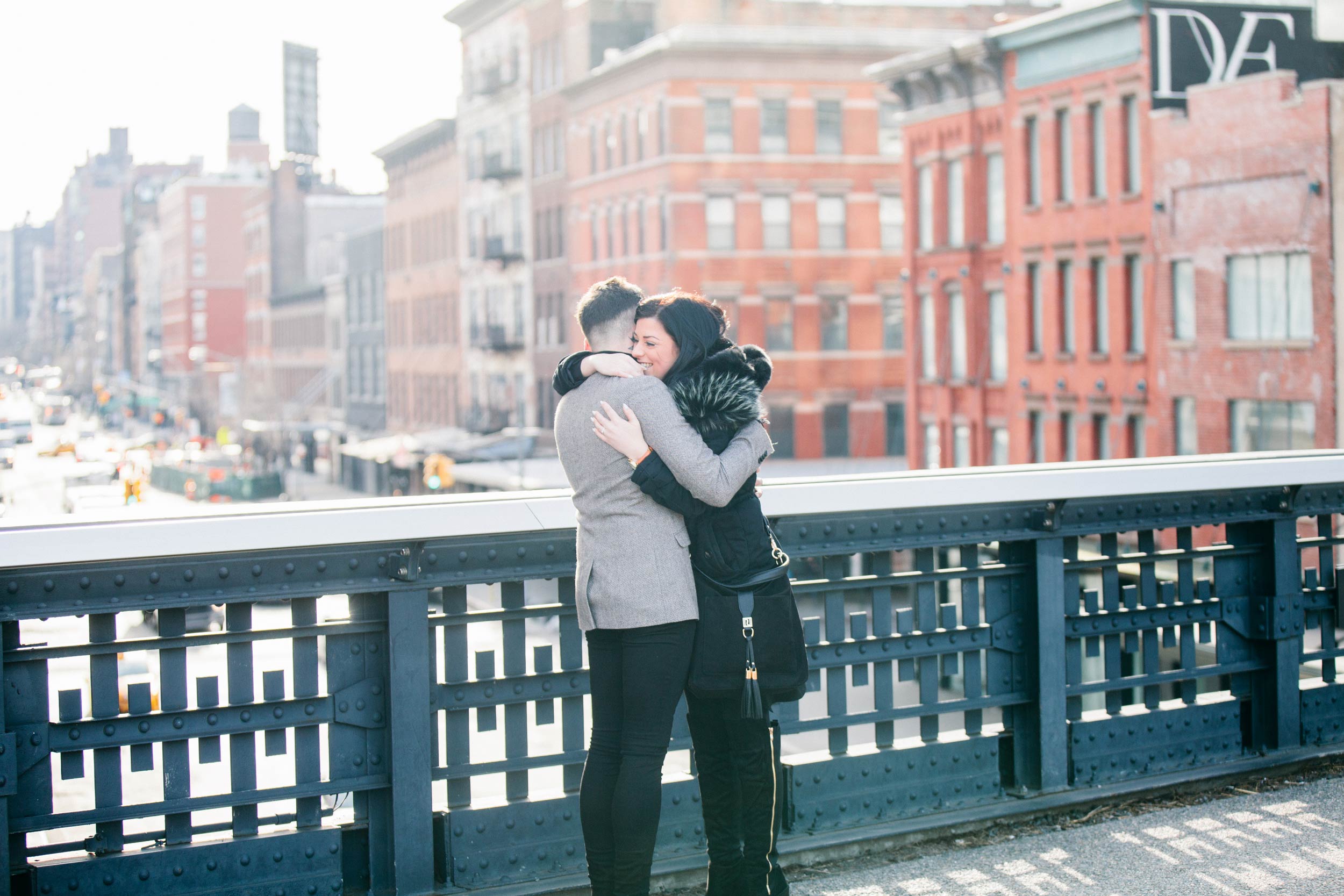 "I still can't believe he got a photographer to capture our engagement! I was so happy with how much thought and effort he put into all the details. Samantha was so discreet, I hardly even noticed her." – Sophie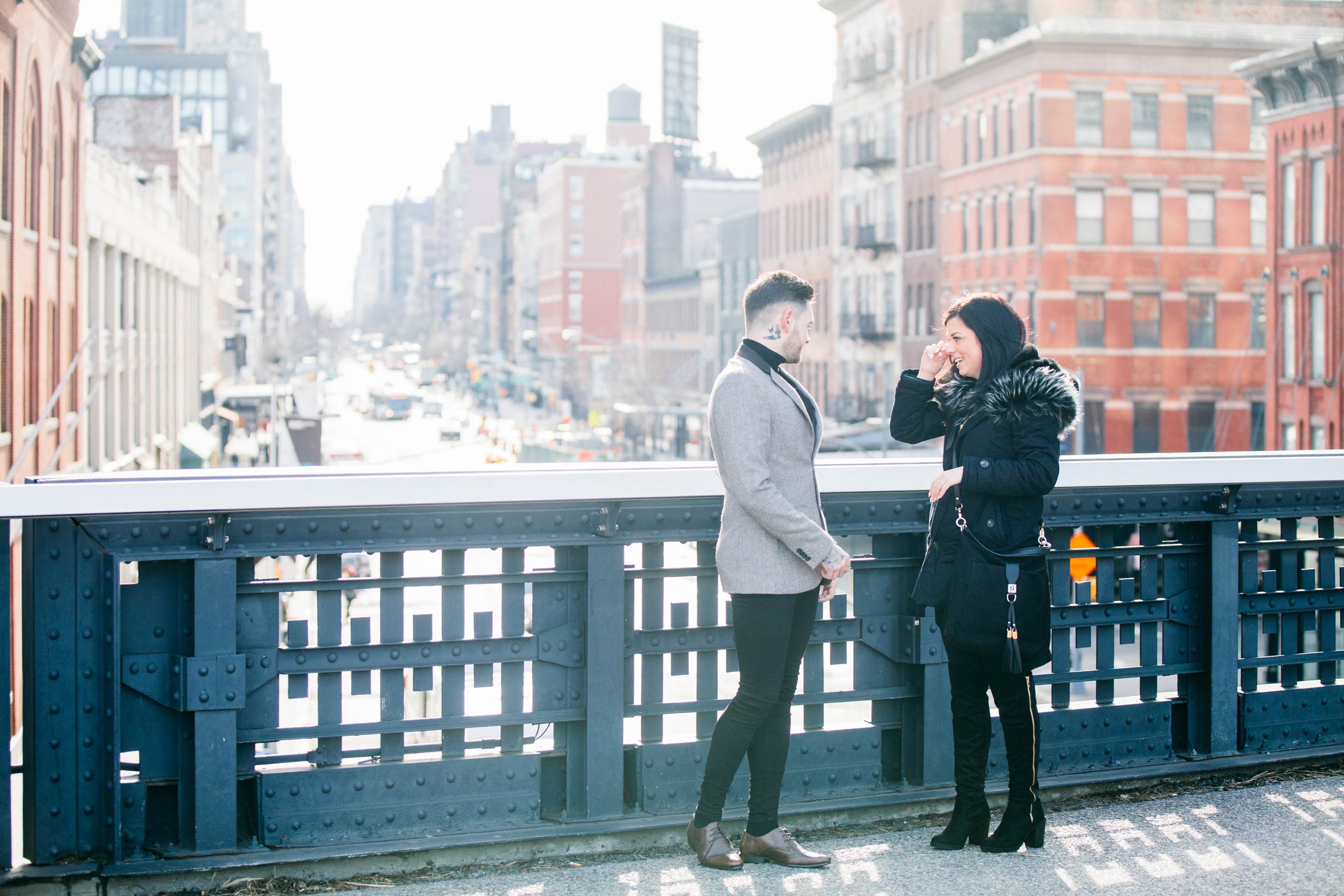 "I always knew she would say 'yes.' Our trip to New York was so unforgettable, we're already thinking about planning our next trip there. It all feels like one big dream." – Kev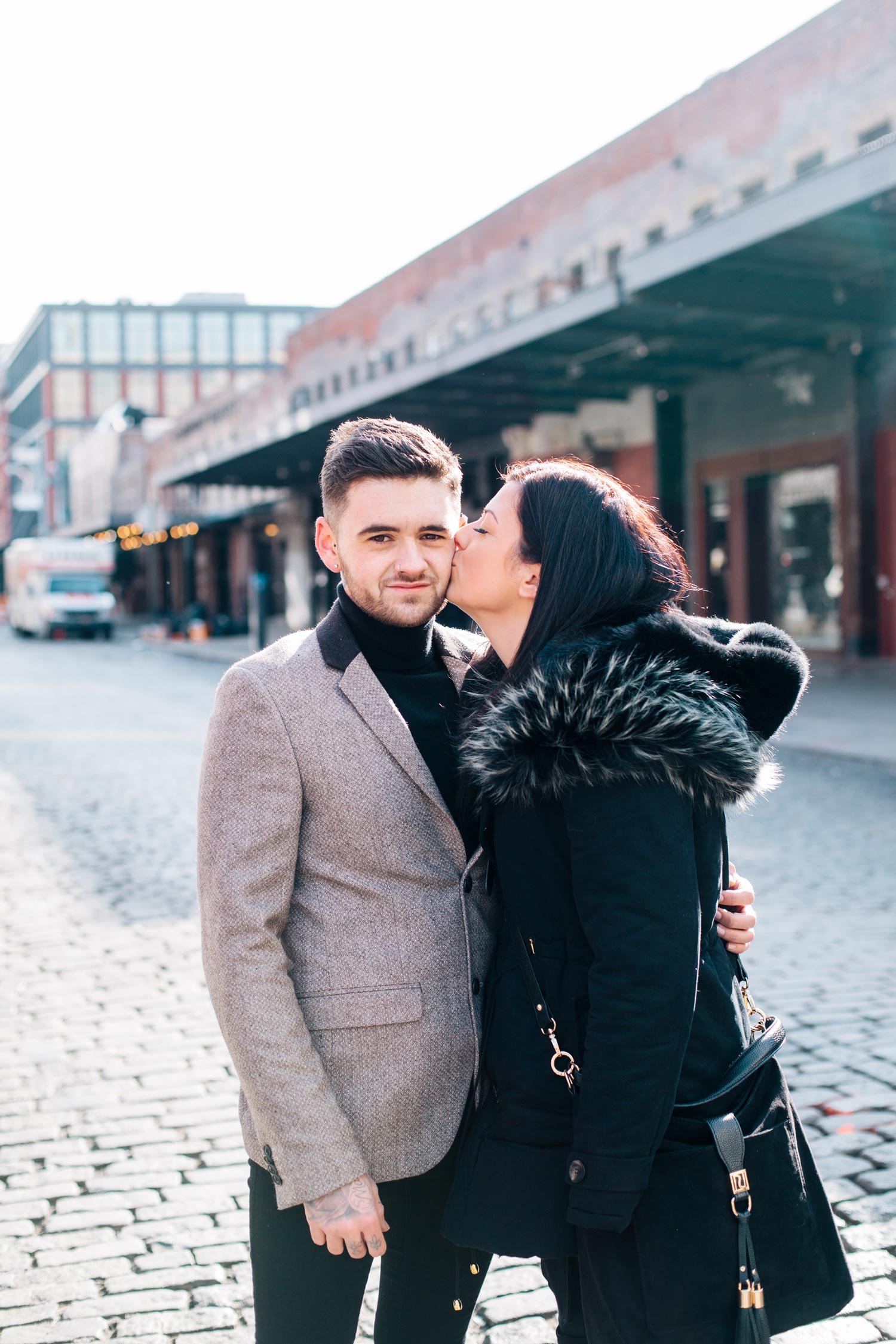 Ready to cross a dream destination off your bucket list?