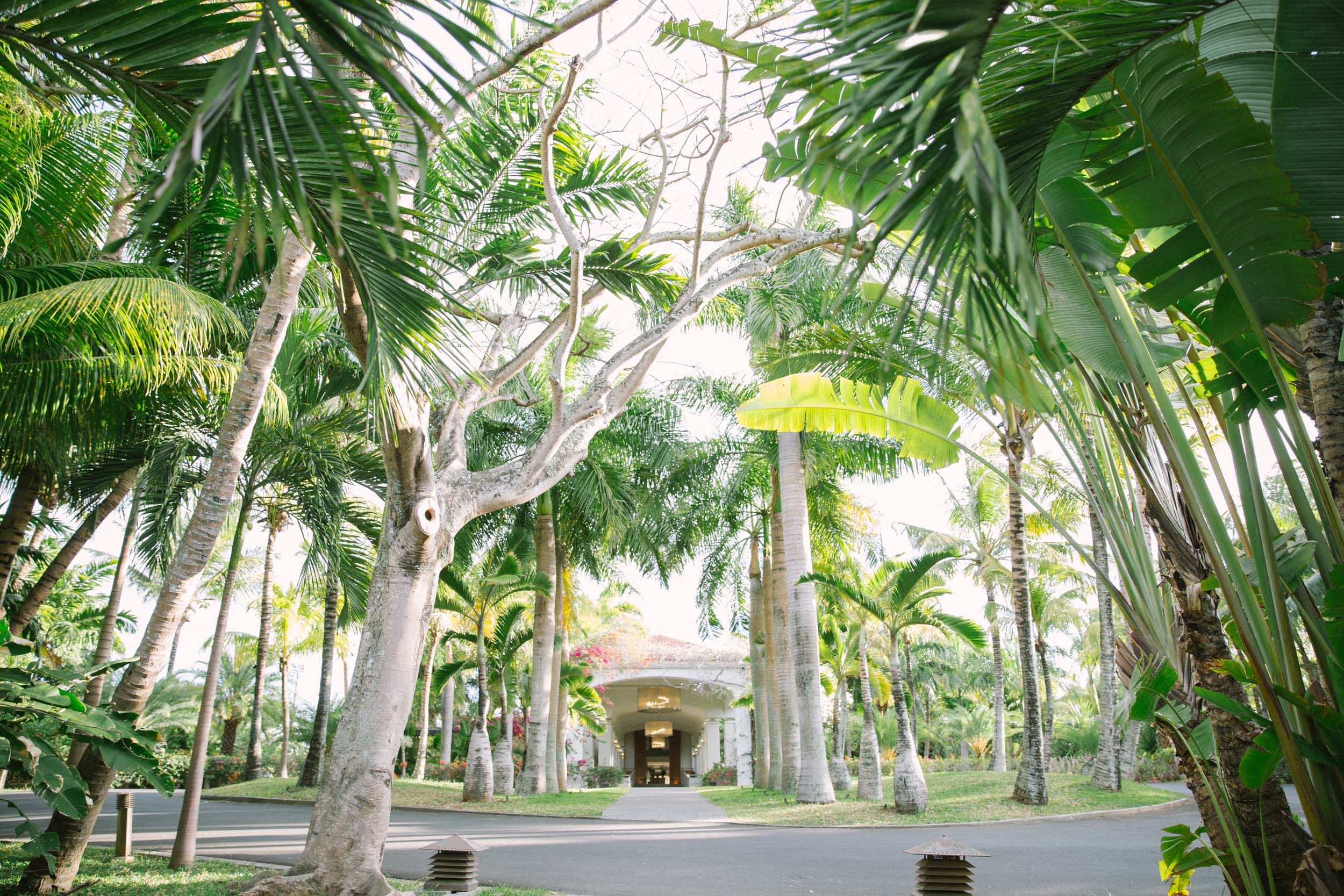 An exotic island location, a perfectly beautiful day complete with blue skies and sunshine, and green palm trees all around – it doesn't get more romantic than that. Read on for more of the romantic details from this gorgeous Mauritius island proposal.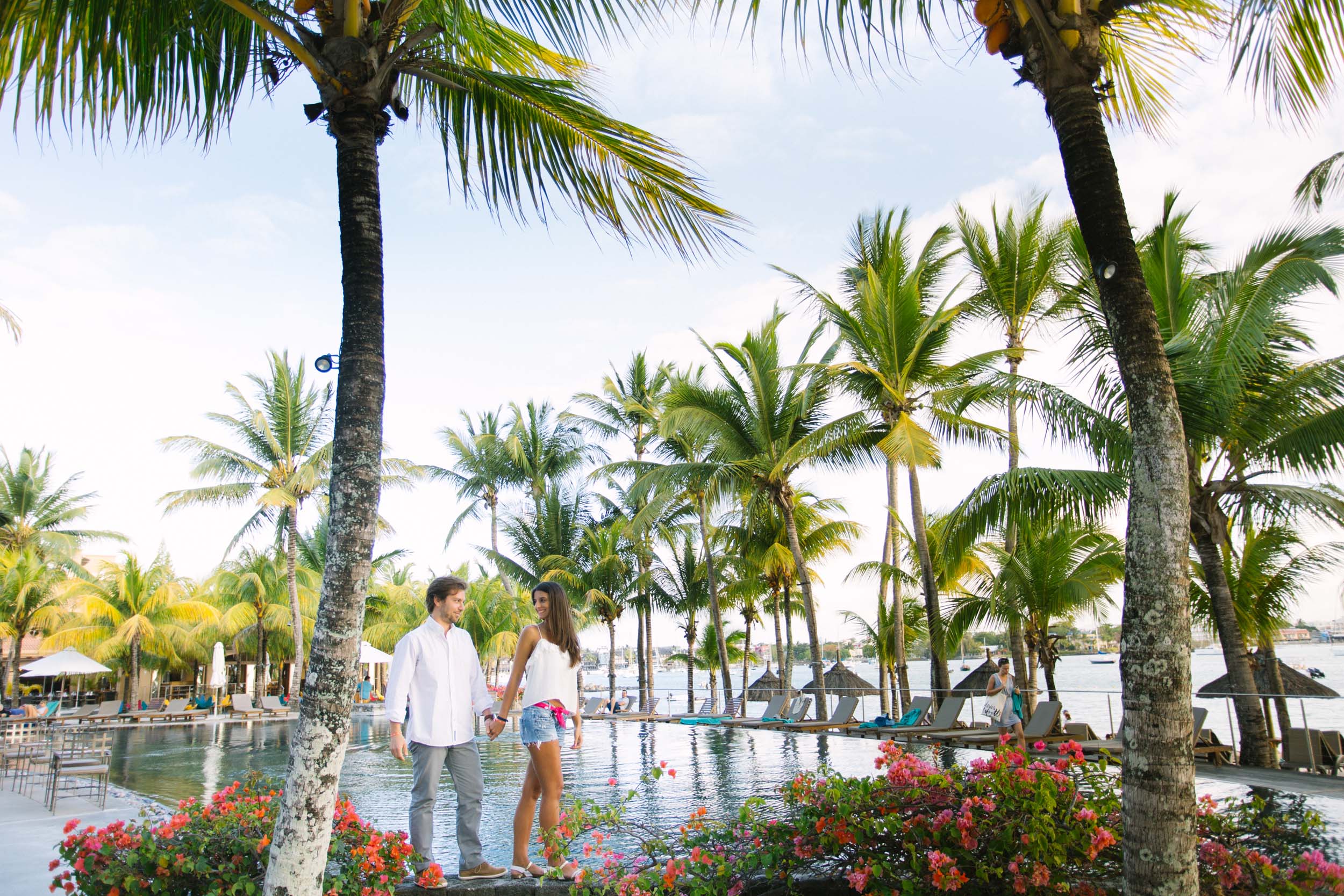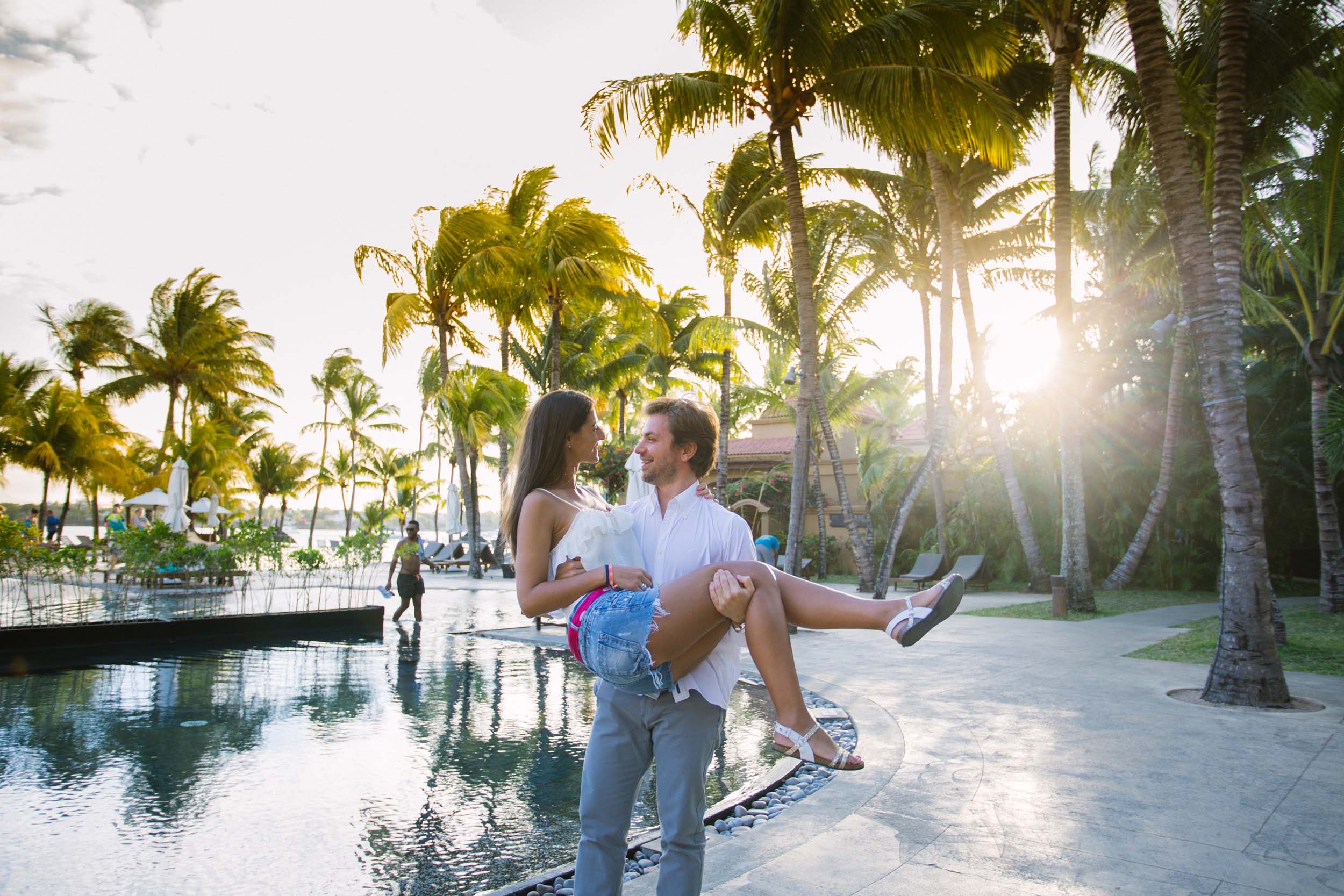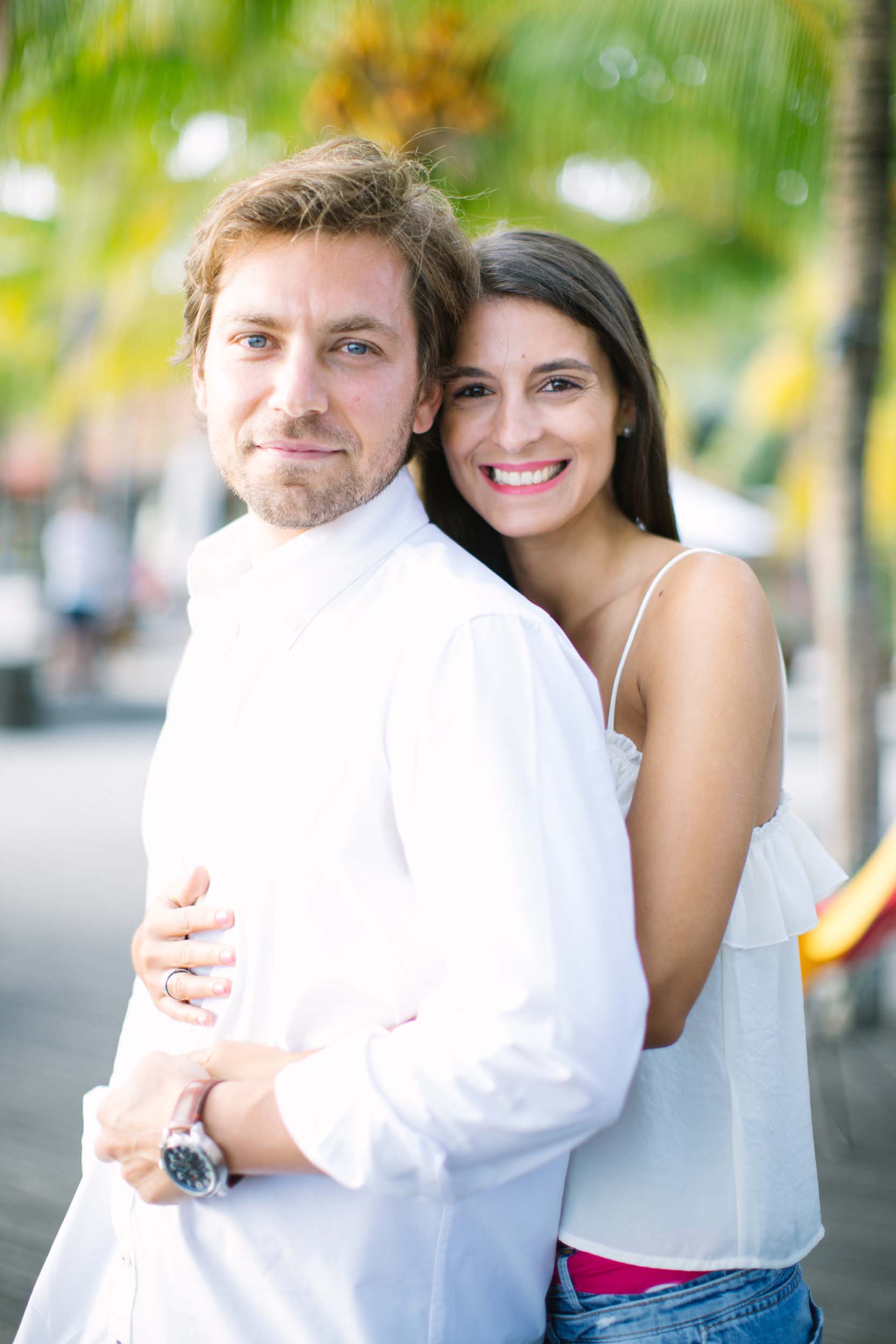 THEIR LOVE STORY
"We met five years ago on my first day of a new job. It was very early and I was really nervous about my first day and I remember seeing Celso arriving to work very happy and cheery, saying hello to everyone. He came up to me and said 'Hello' and I automatically thought he was my boss because they are a little similar, so i said 'Good morning, Luís. I was waiting for you.' He laughed and said, 'I'm not Luís. My name is Celso.' I turned red and apologized. Two years later, we were dating." – Liliana
"We know each other from work! When we started dating, we shared Mon Cheri chocolates during work breaks!" – Celso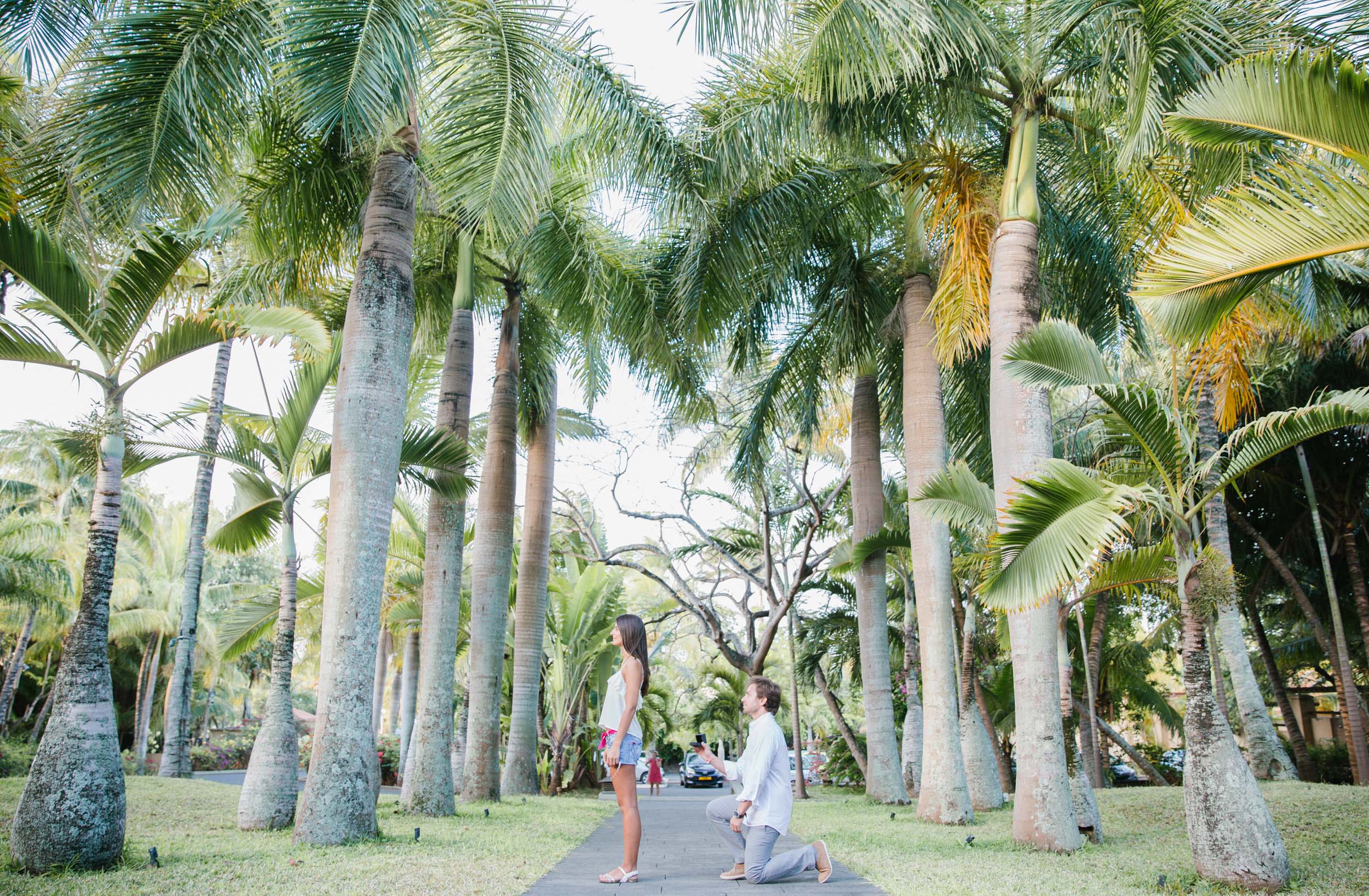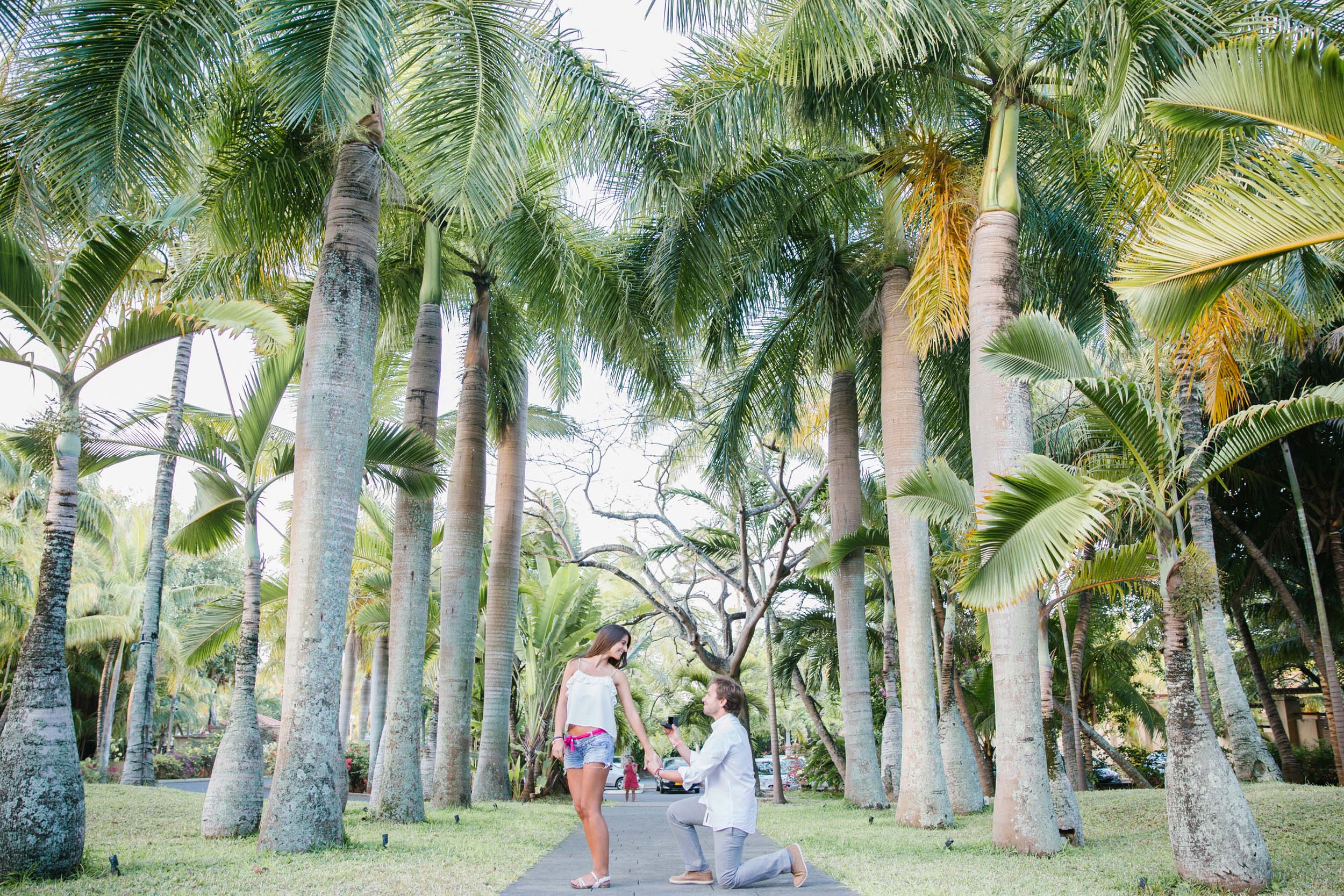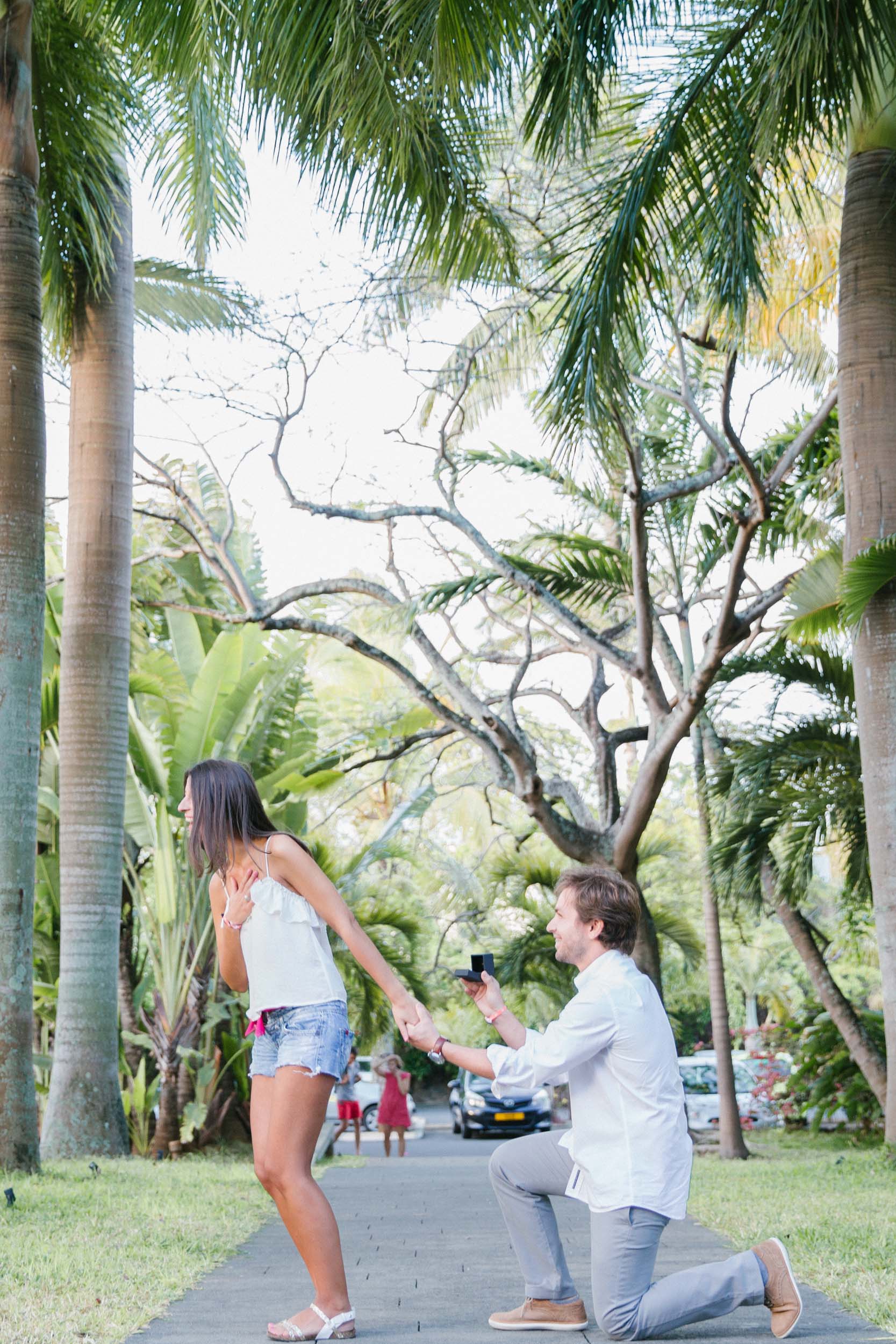 HOW DID YOU KNOW HE/SHE WAS 'THE ONE'?
"I just knew! He is a wonderful man. I can't wait to share my life with him. He is everything that I am not, so he completes me in every way. I'm lucky to have him by my side, being my partner in this adventure called life. I need to thank him for supporting me the past few years. Thanks for being the light in my life when I needed it most." – Liliana
"I felt that this trip was the perfect time to propose to her because she is someone who completes me in the day to day and with her, I know that I can improve every aspect of myself. I felt that in our travels we completely disconnect from the problems that surround us and because of that, I was sure that I could spend the rest of my life with her!" – Celso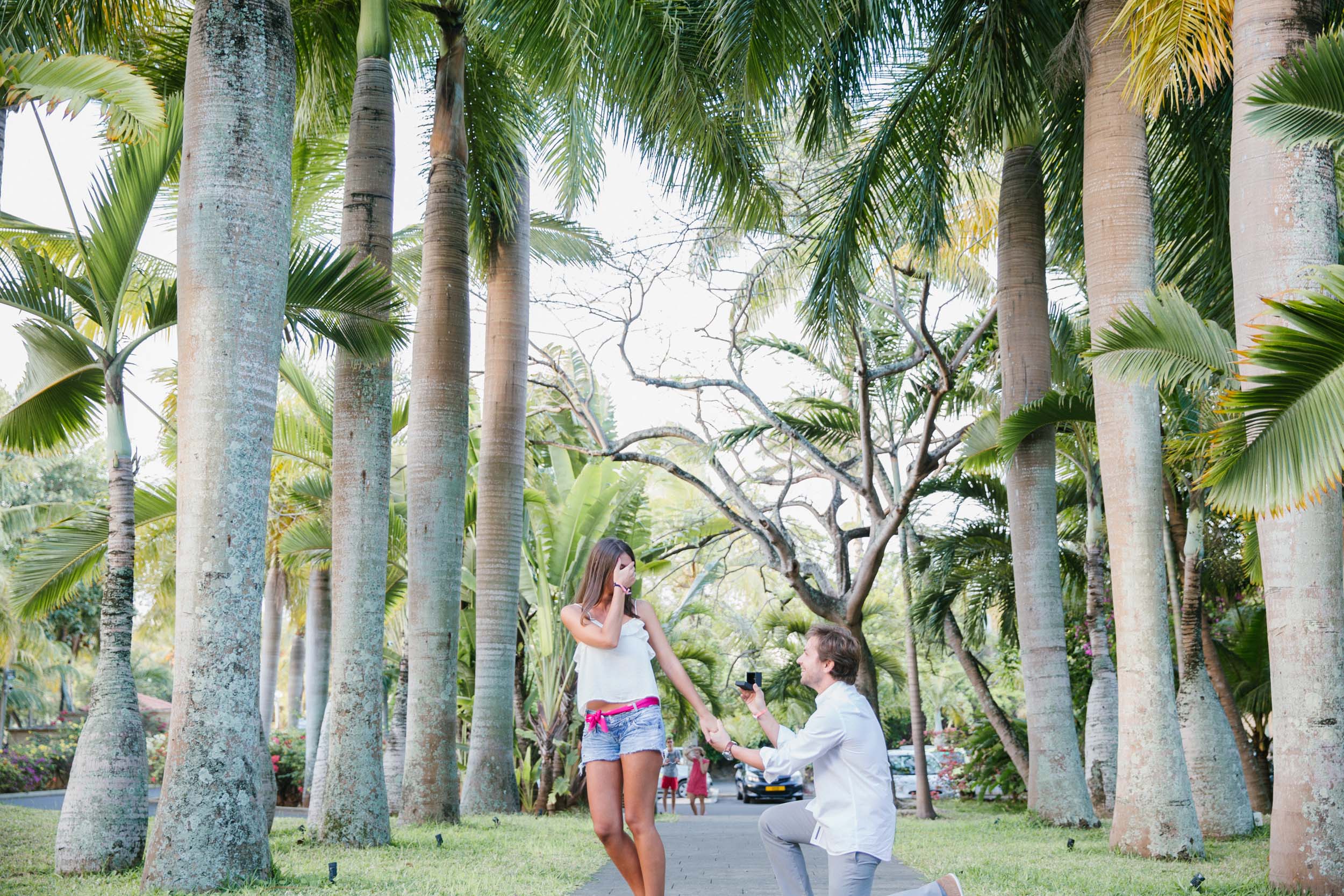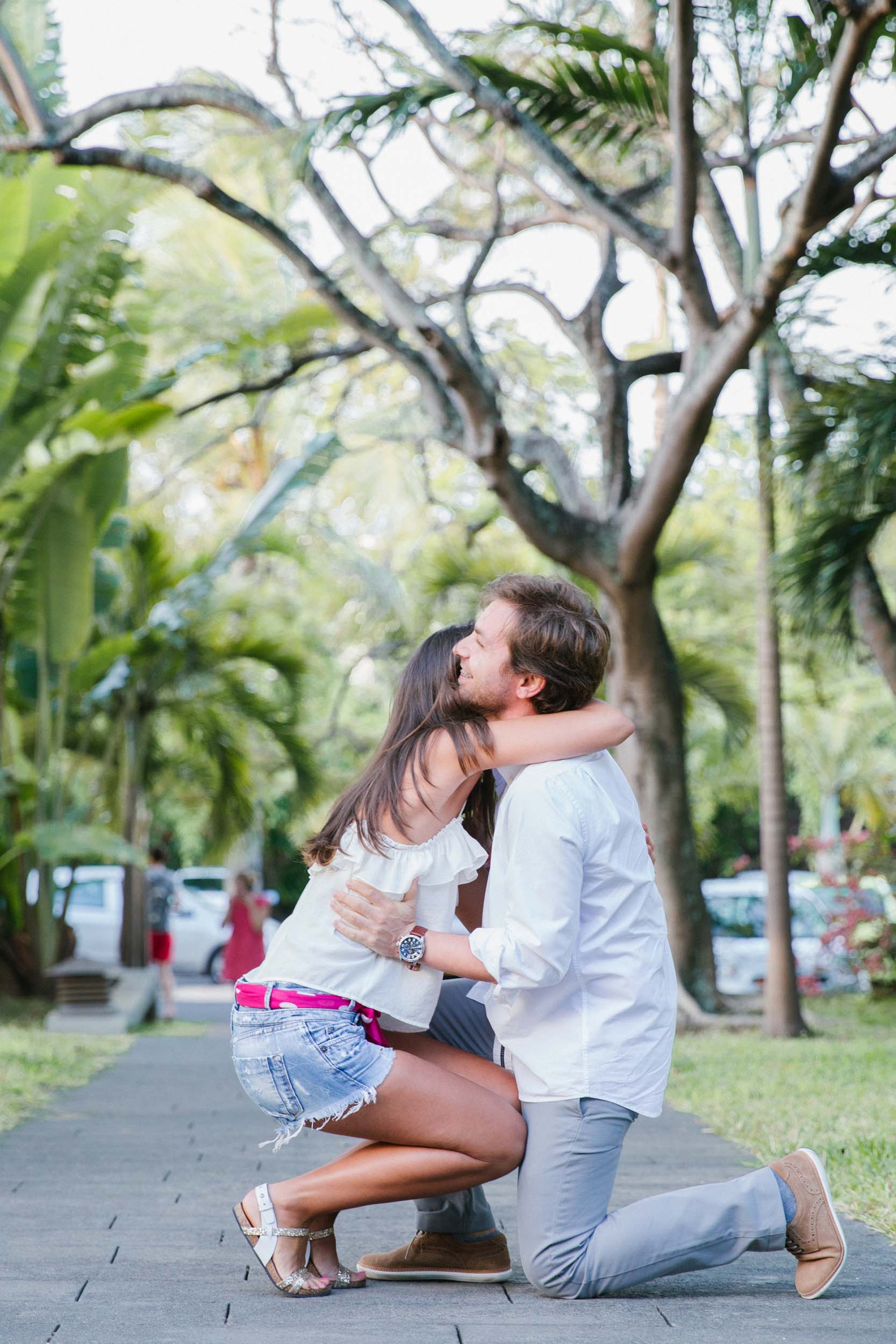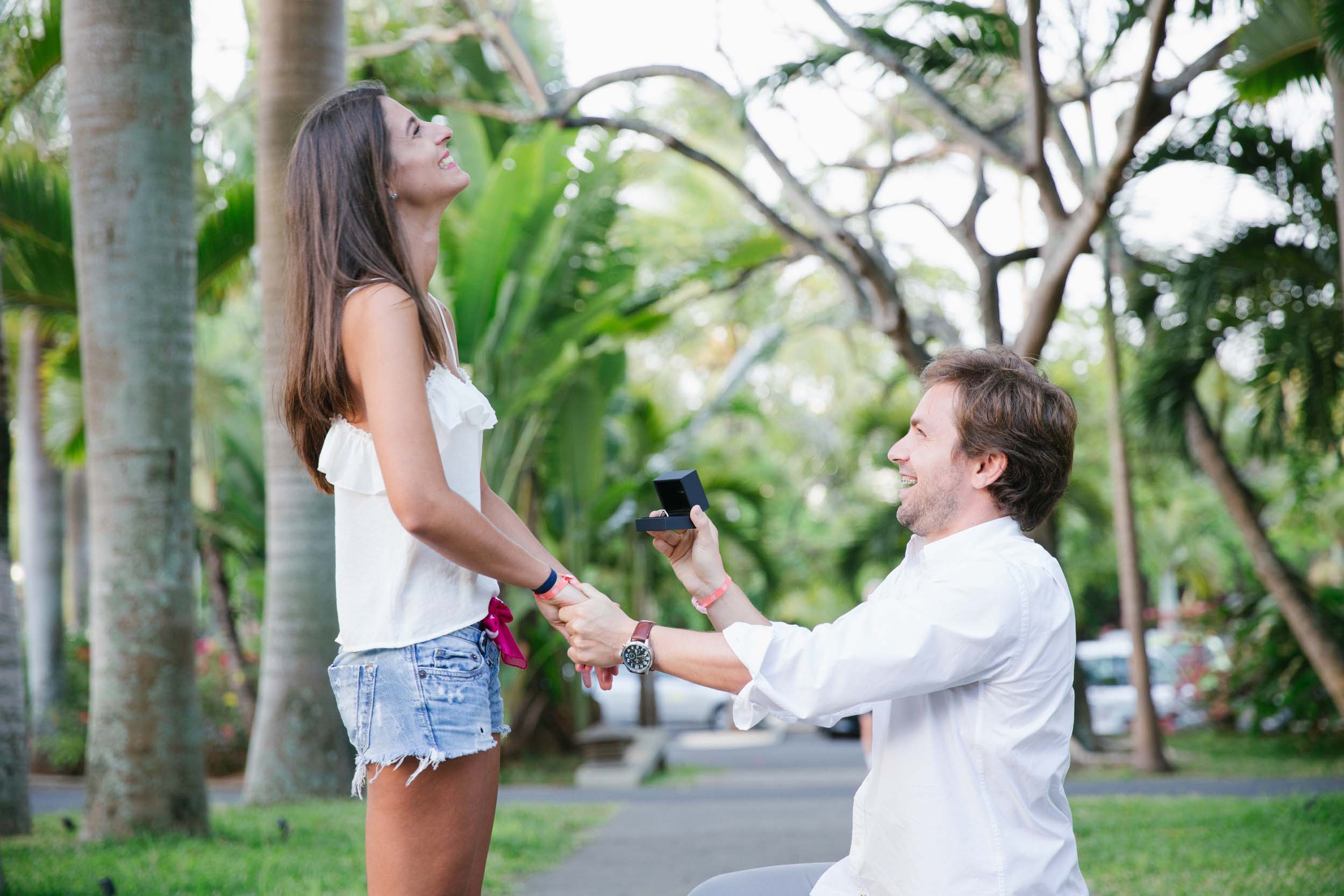 HOW DID YOU SELECT YOUR PROPOSAL LOCATION?
"The place chosen for the marriage proposal would have to be a heavenly and relaxed place. But the choice should have no apparent reason because she is quite perceptive and might figure out what I was planning. That's why our photographer Mayline, our shoot concierge Tedi and I made up a story that the session had been a prize I had won in a contest. Halfway through the session, Mayline gave me the cue to propose with a beautiful perspective of palm trees for background framing, almost as if it were a natural church altar." – Celso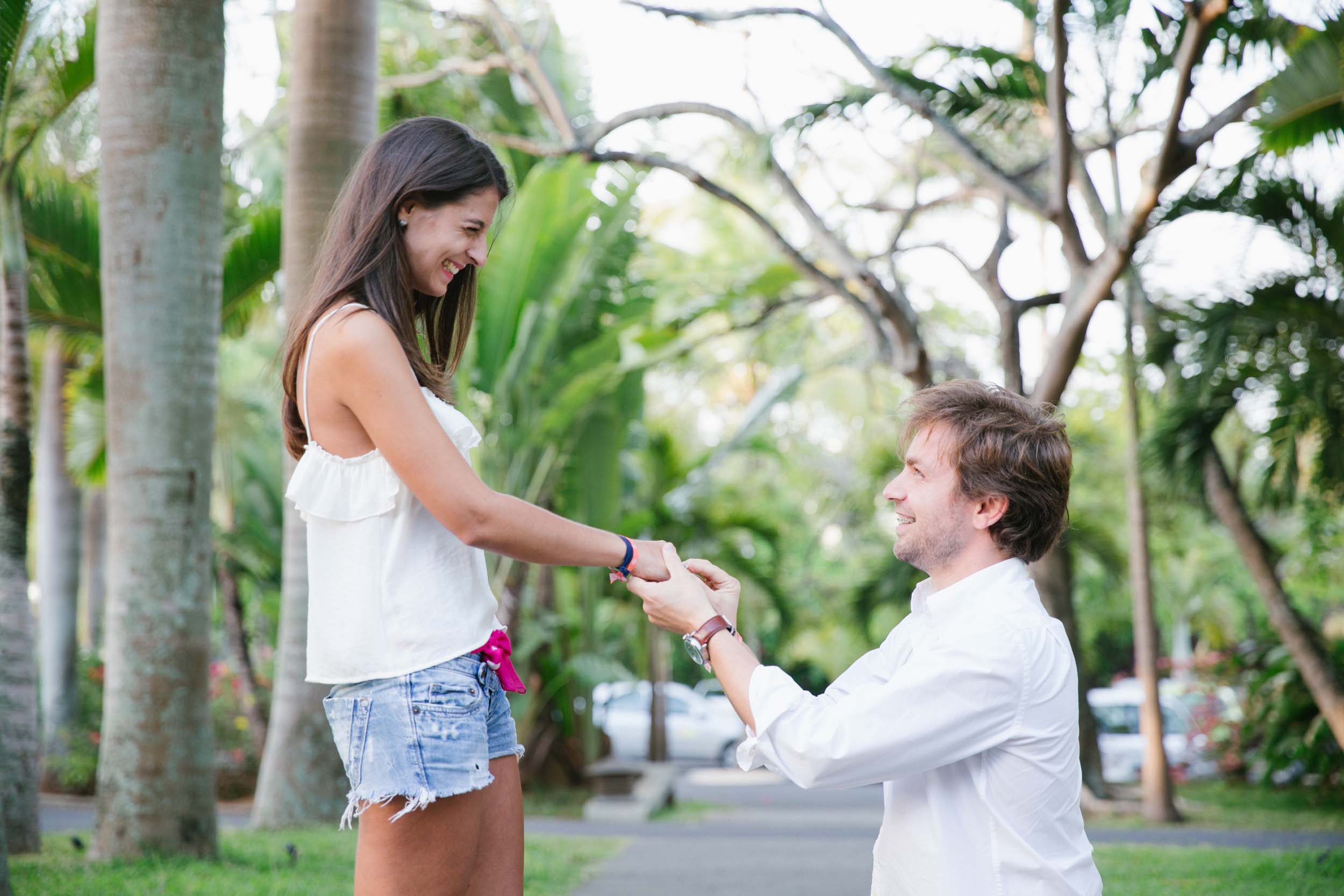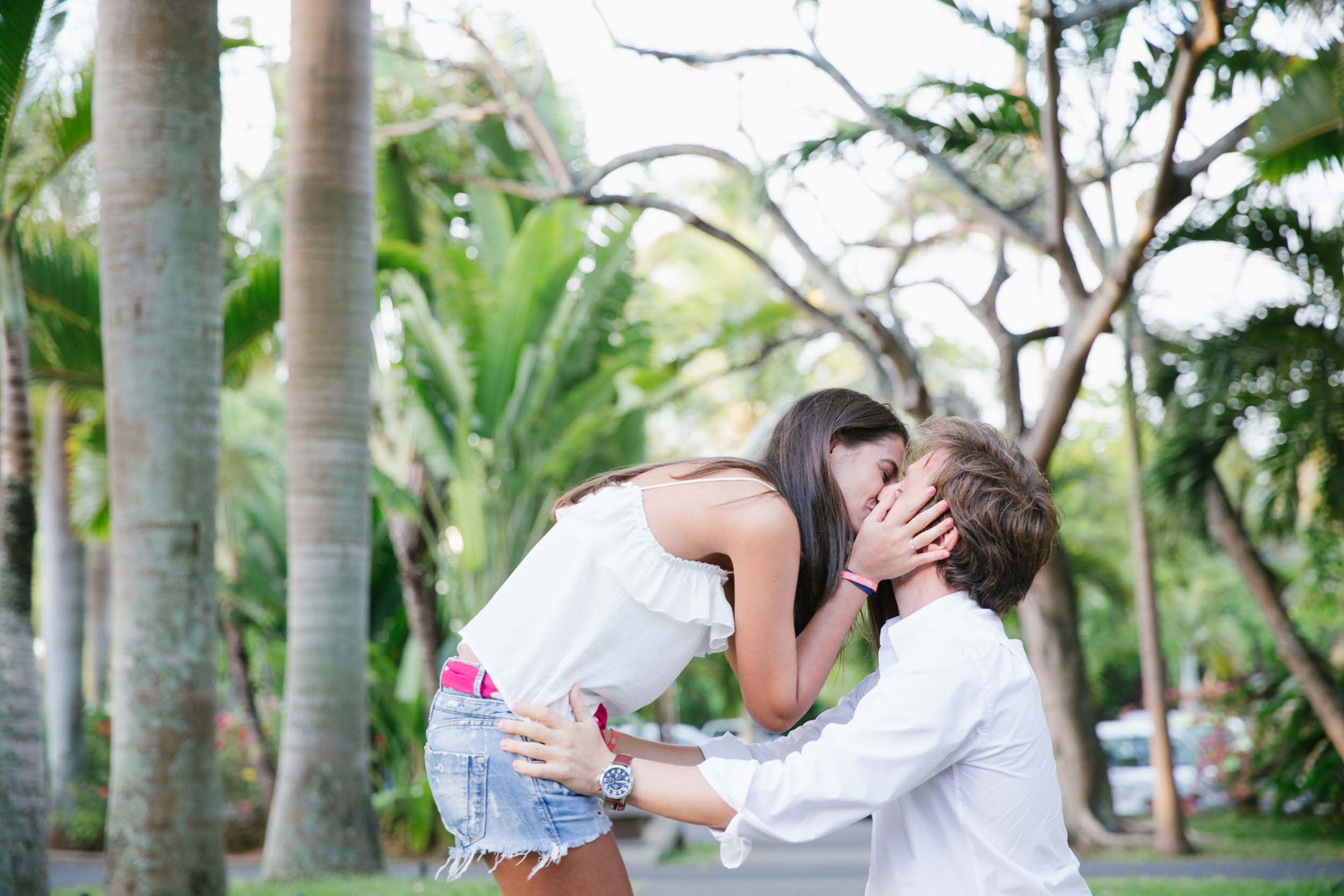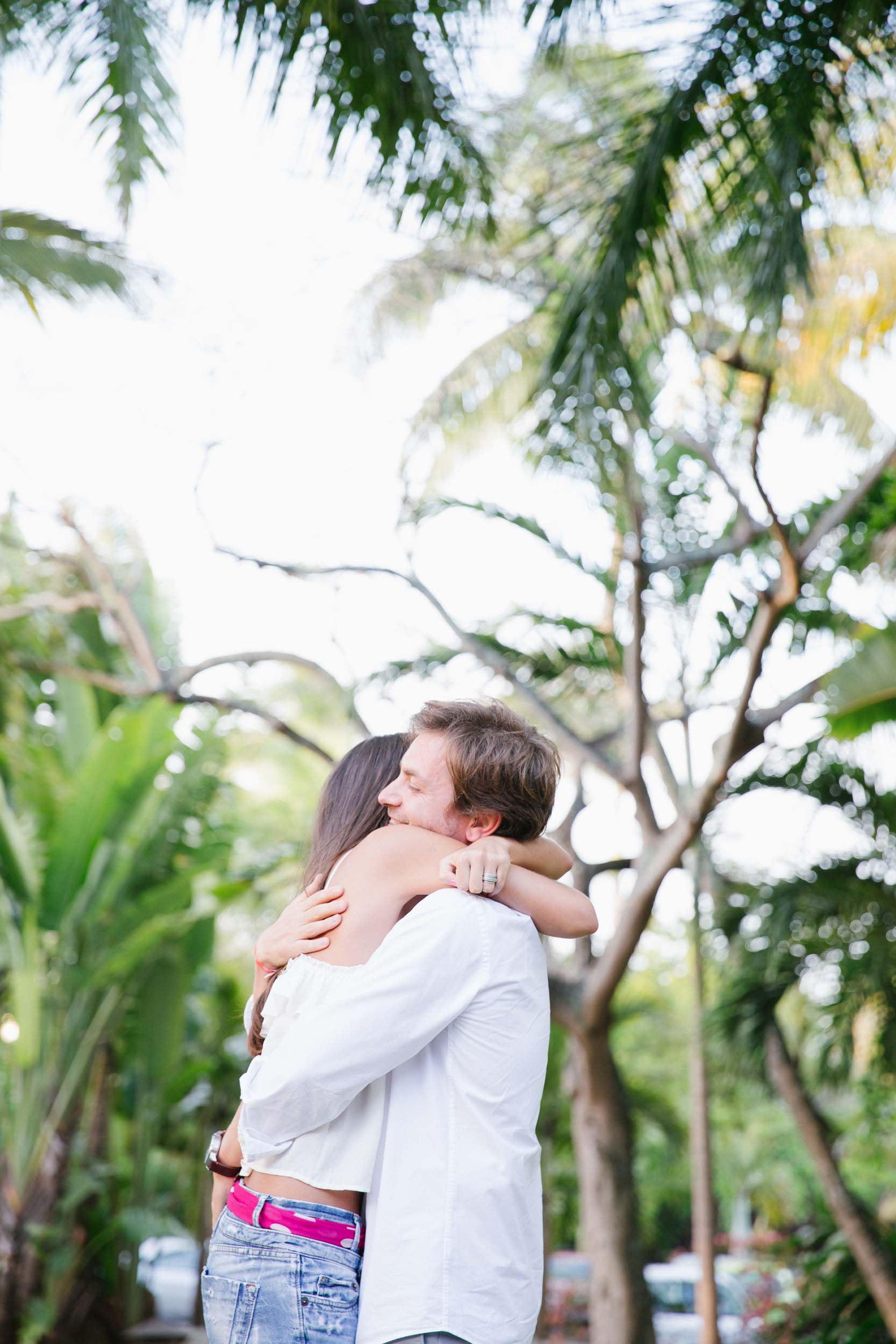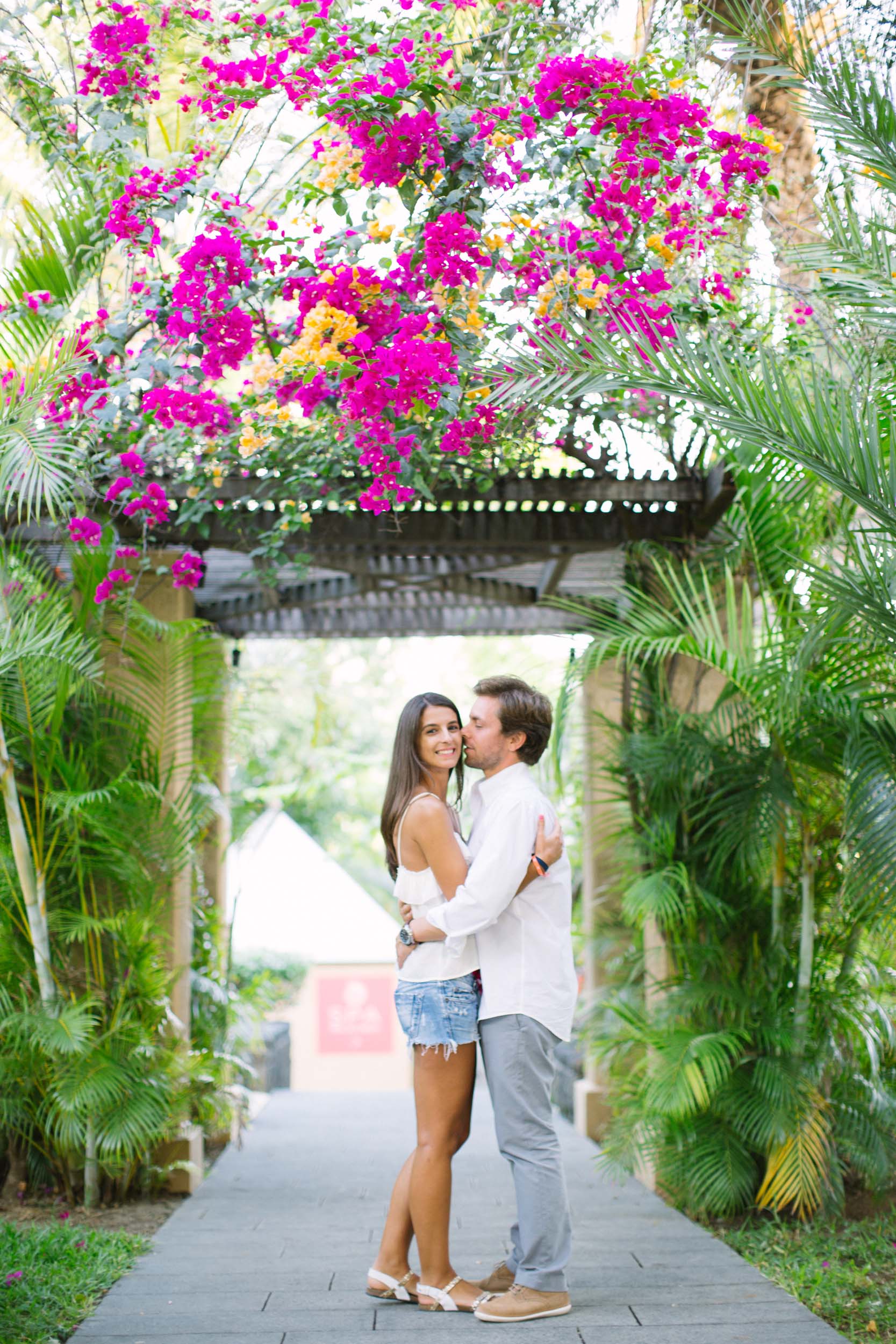 THE BIG DAY!
"The proposal happened in a beautiful island in the Indian Ocean called Mauritius. Celso told me days before the trip that we had won a photo shoot at the hotel and I believed him without even blinking – he wins a lot of contests! On the day of the shoot, I was very relaxed, thinking about having fun during the photo session, but I felt that Celso was a little stressed out. I was trying to hug him and he was always pulling me (Now I know why! He had the ring box in his pocket!). We went to the photo session, we did a warm up and then Mayline asked us to do a little game…
"And there he was, the love of my life, down on his knees asking me to marry him. I can't remember the words he said to me. I only remember his eyes full of tears and love, the cold hand shaking and my heart full of happiness, love and care. I totally forgot about Mayline! Now I get emotional every time I see those photos – that's our story, our love. She captured our 'Yes' and our hearts wide open." – Liliana
"On the big day, I was a little nervous. I remember practicing the speech in the sea while she was sunbathing on the beach – though she barely heard half the speech with anxiety when she saw the engagement ring! I also remember the care I had to take with the ring box, which was too big to put in my pants pocket without her noticing it. I had to wear a shirt outside my pants to cover the box in my pocket!" – Celso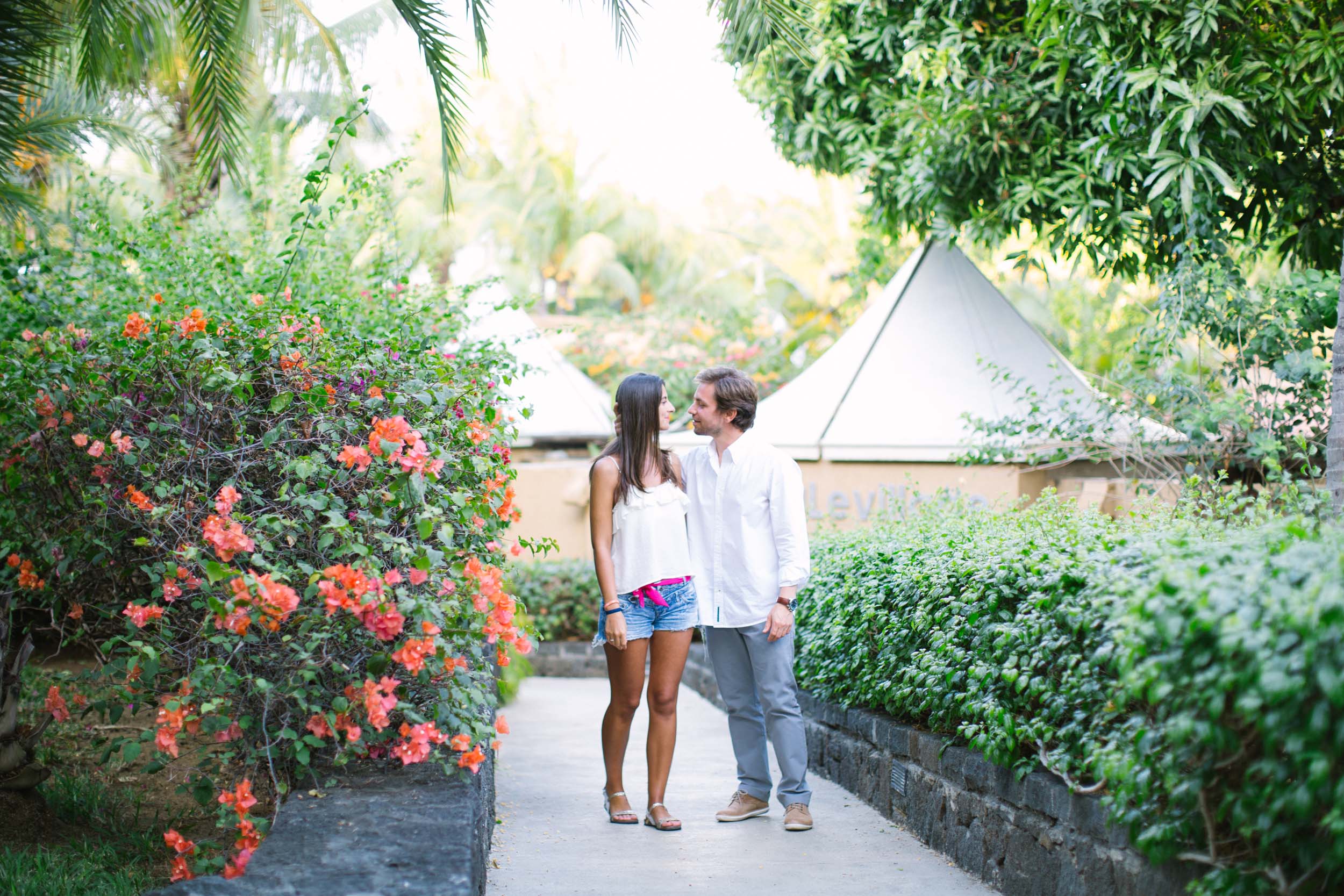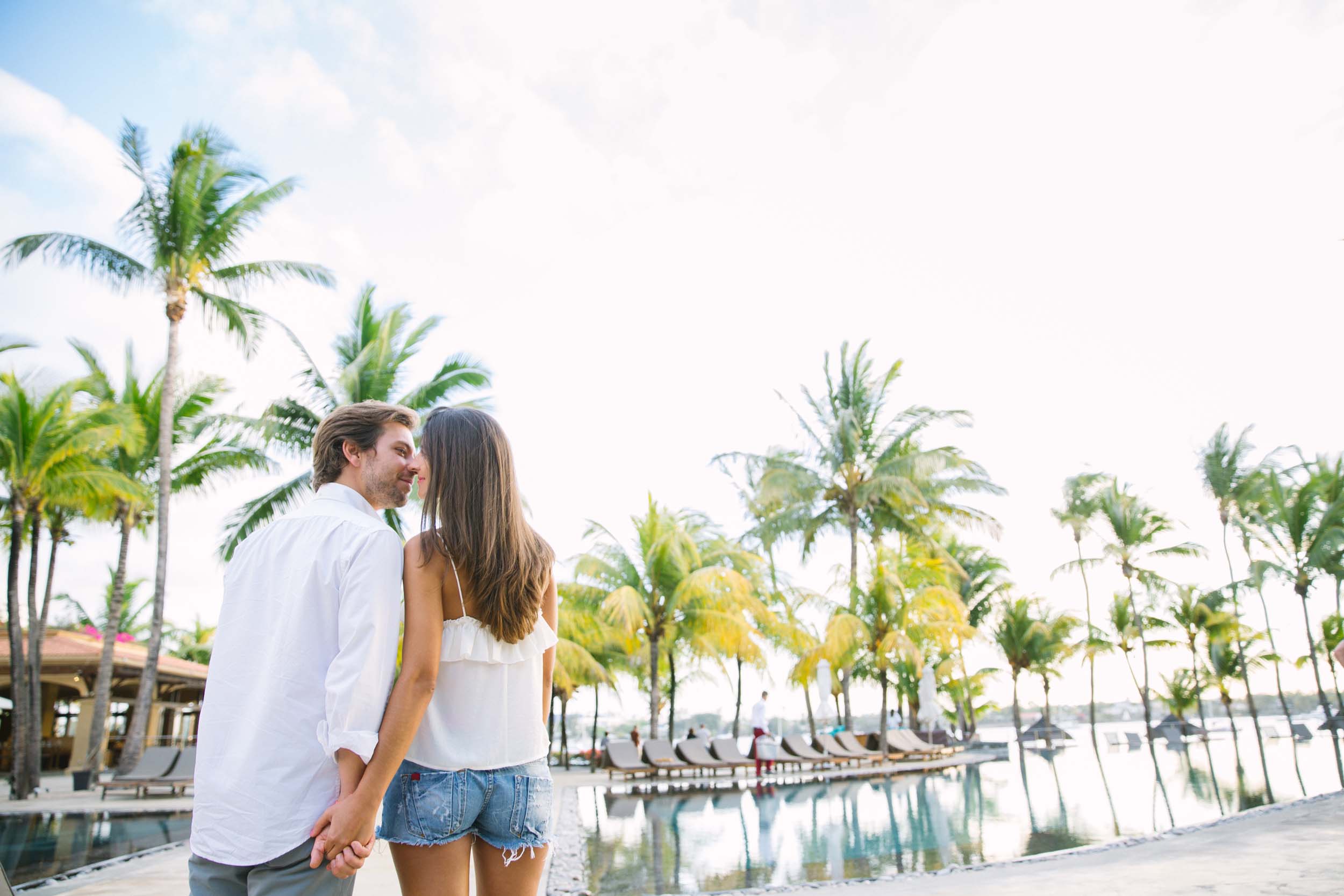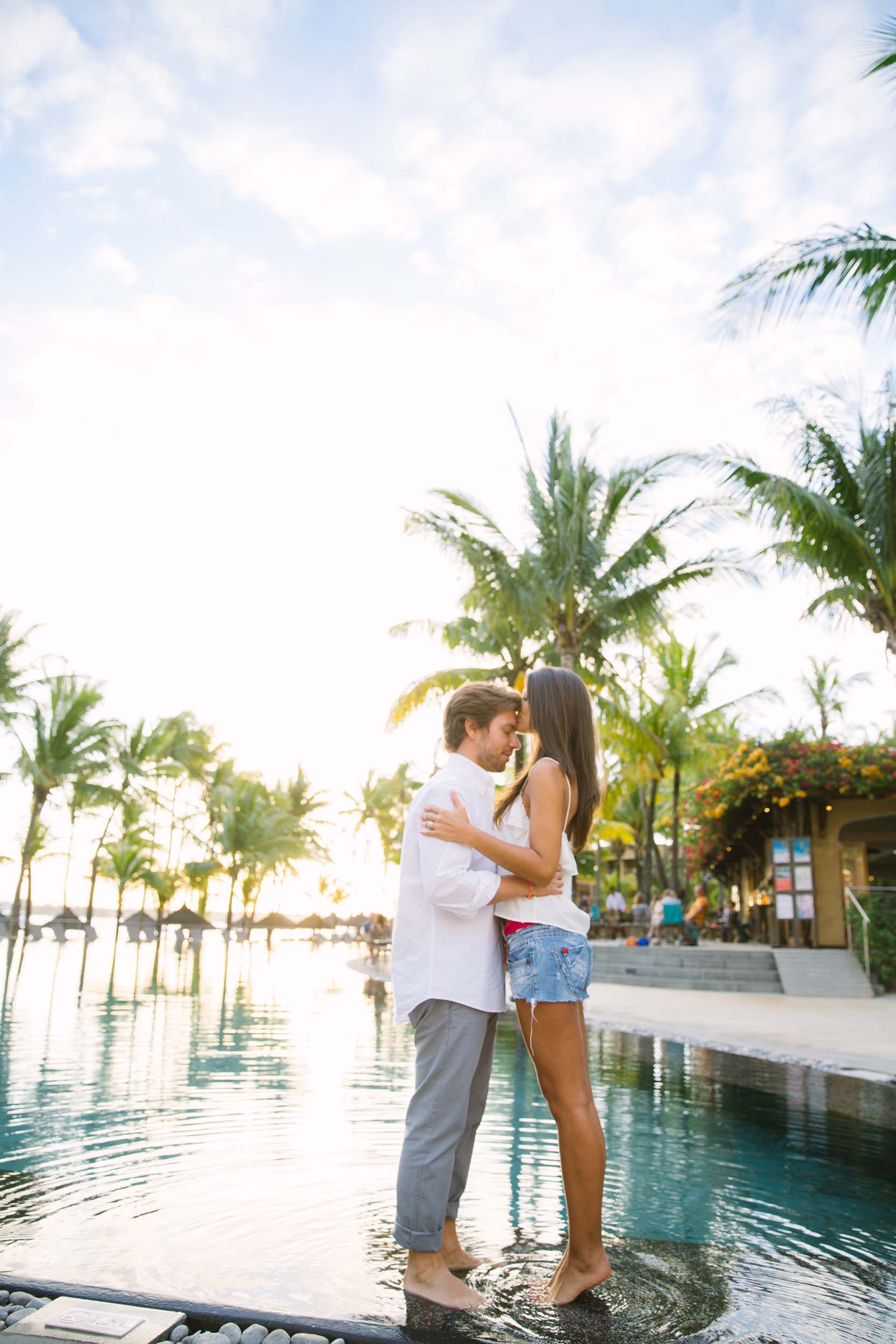 AFTER THE YES!
"We enjoyed what was left of the photoshoot and then we watched the sunset by the beach, drinking some cocktails to celebrate. That night, we had a romantic dinner where Celso told me how he planned the proposal and how he met Mayline." – Liliana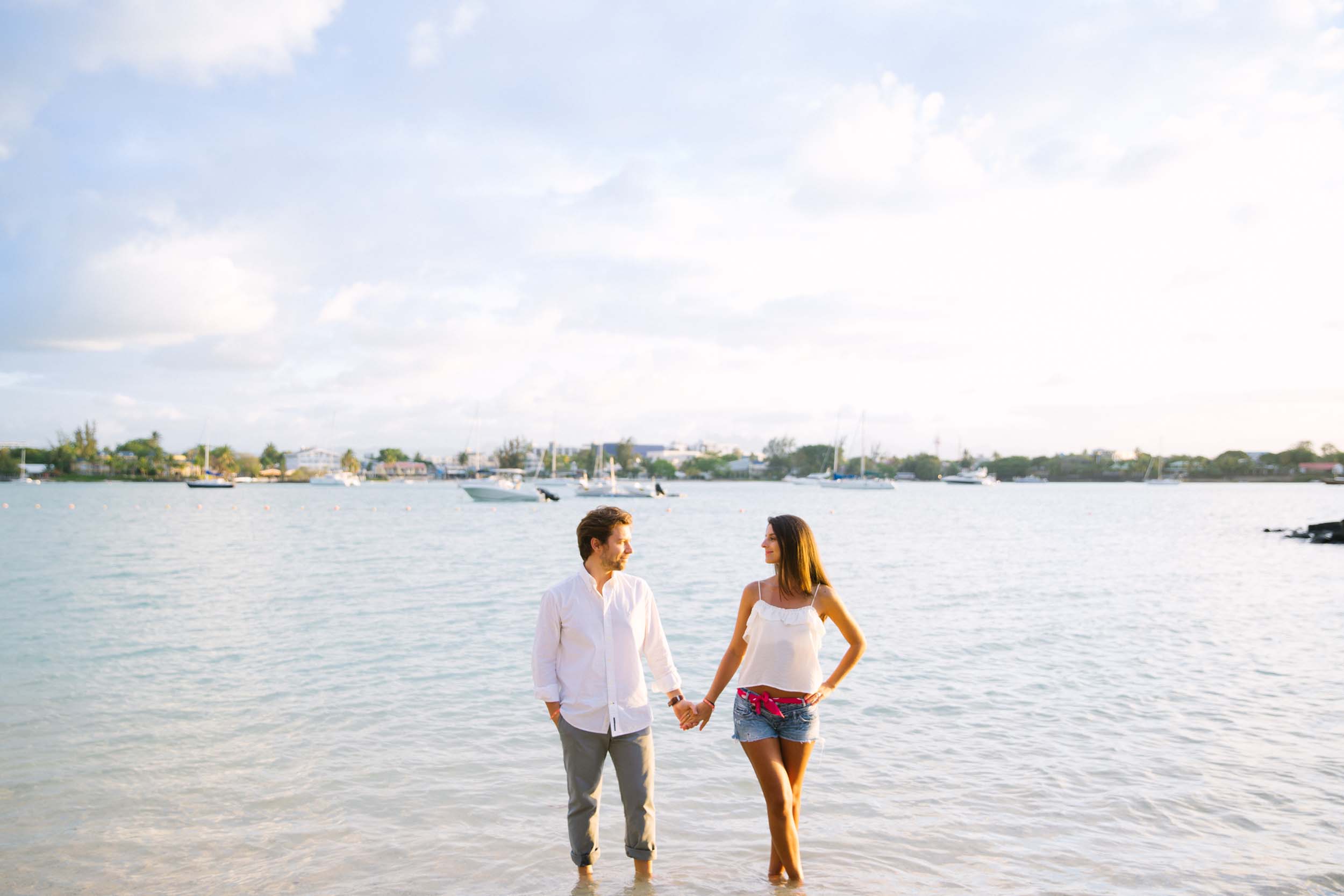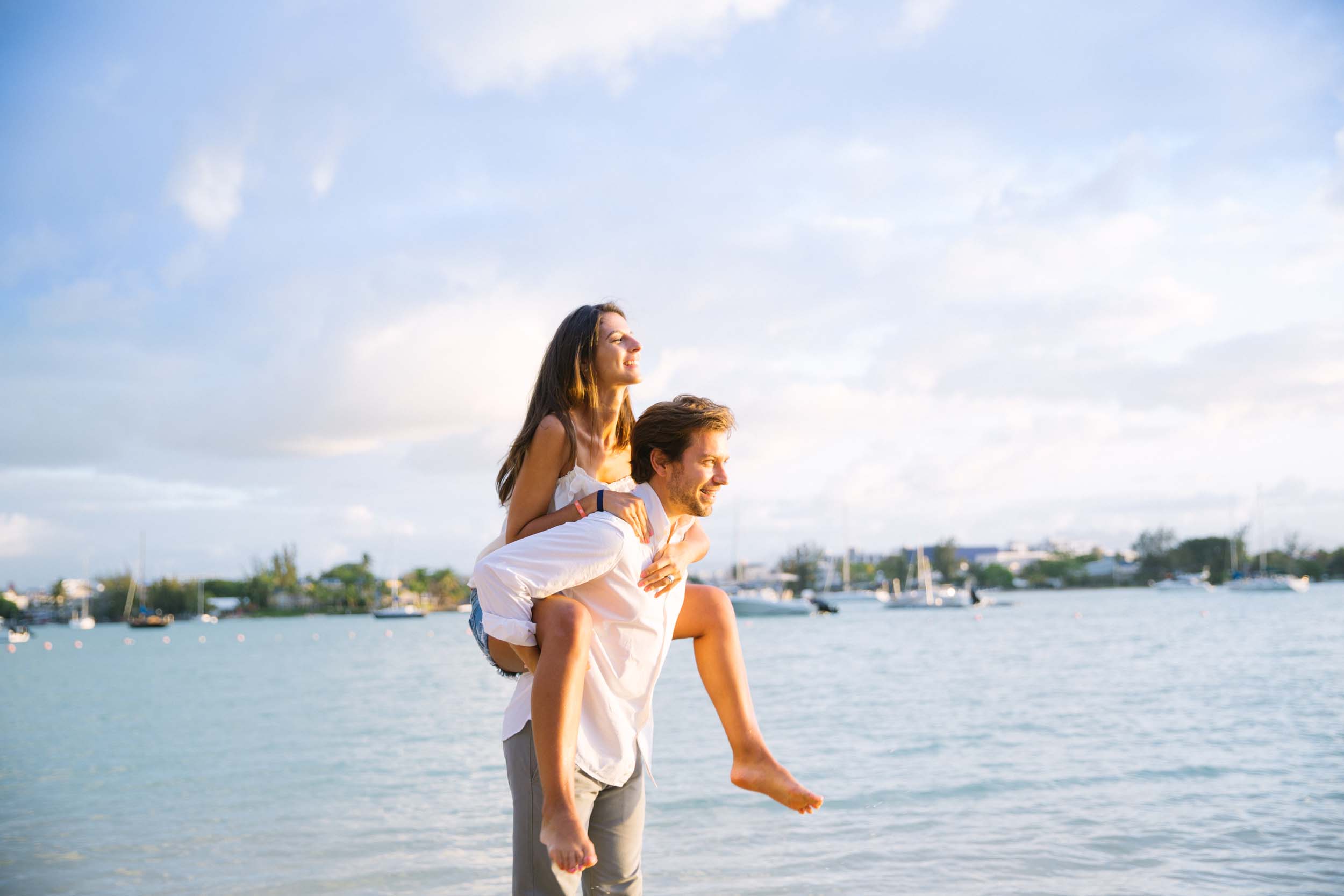 See more: beach – couples – engagement – love – Mauritius – proposal