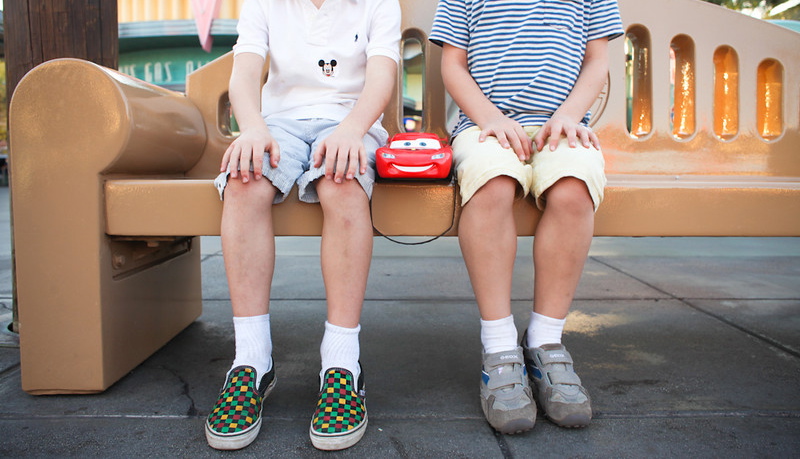 Ever wish you had 5 hands? Holding a camera can be so hard when you need to…
1. Clasp little hands so they don't BOLT.
2. Schlep snacks and drinks.
3. Carry the new Sleeping Beauty dress/pirate sword/book etc.
4. Hold the map to figure out where the heck "SomethingLand" is
In the middle of all this, we all want to capture moments of our kids absorbing the magic of Disney. So often the shots we manage to capture are not the best quality, or someone is missing from the photo, or you're not enjoying the moment as you are SO busy trying to capture it from behind the lens, coaching (hollering!) for the perfect shot.
I wanted to share photos of our recent family trip to Disneyland. Nana tagged along (which was so awesome) and Flytographer Samantha Bonpensiero joined us for 2 hours (one at Disneyland, one hour at California Adventures). Now, I would never consider Disney without Flytographer as of all the money we spent on "stuff", (plastic swords, cars, treats, etc.) the ONE THING that we all will treasure now, and in 30 years, are the moments captured in these photos. And, let's be honest, if the photo is super unflattering of YOU, how often do you hit that delete button on your iphone?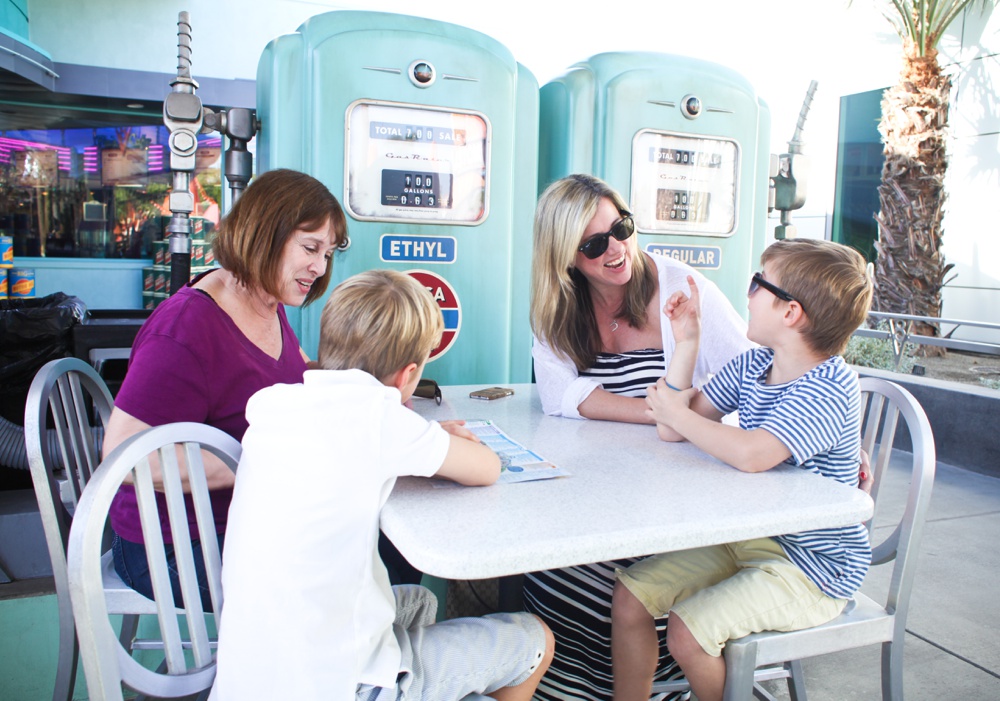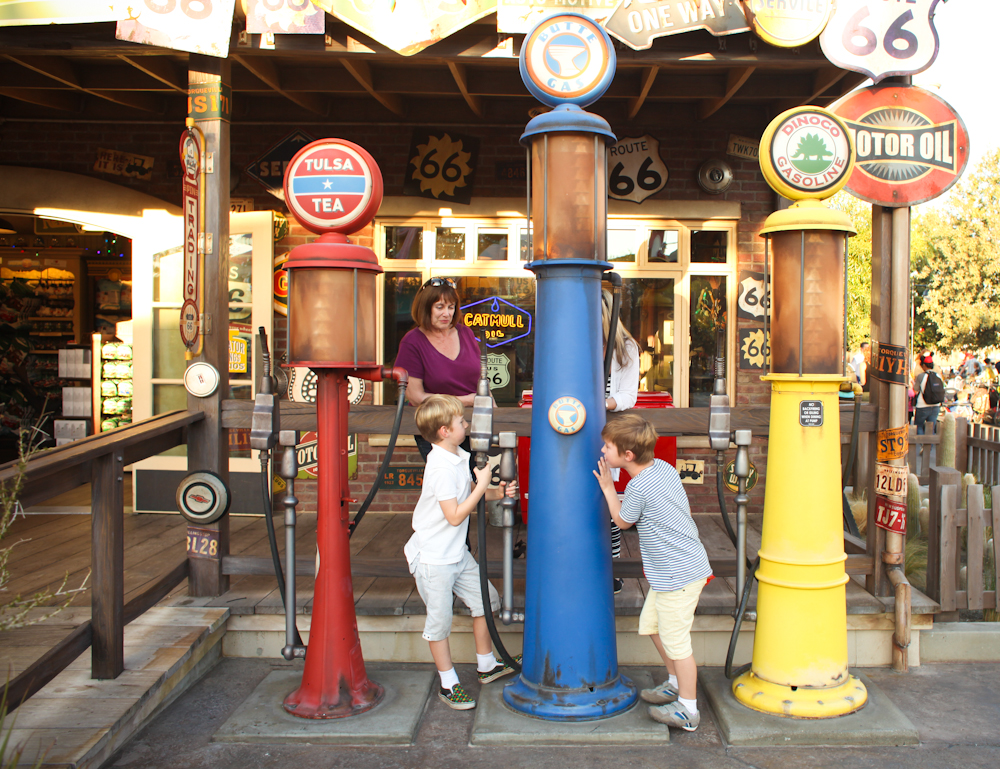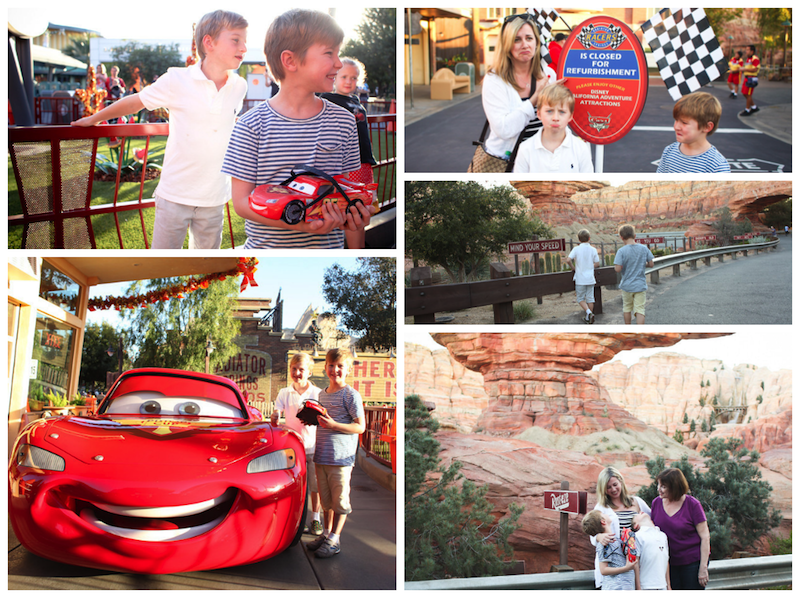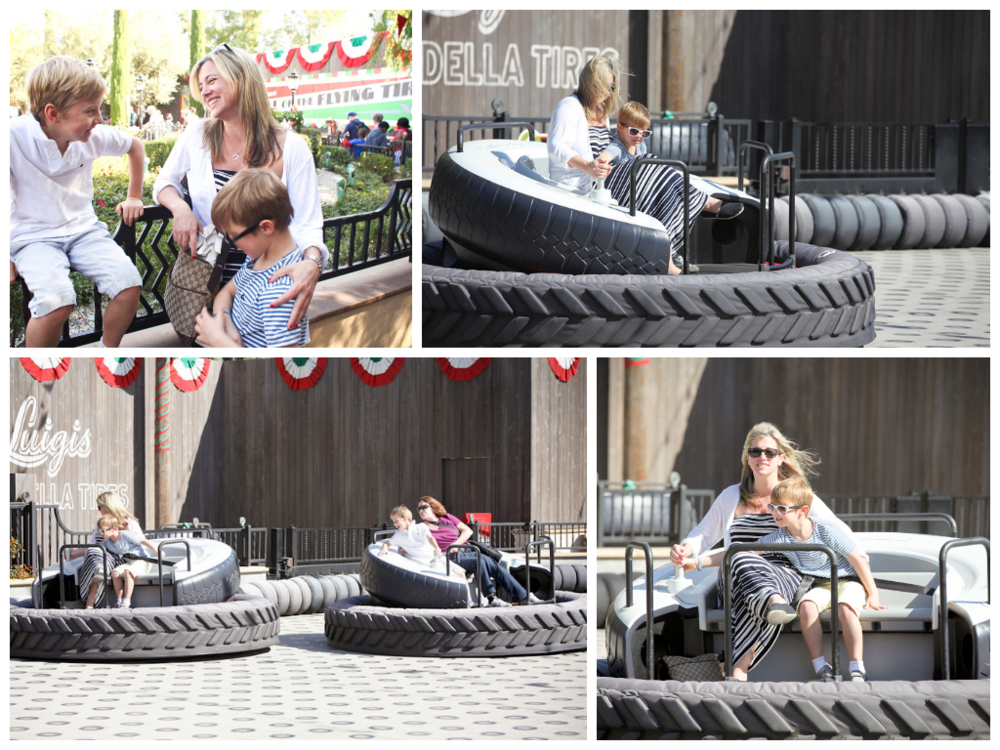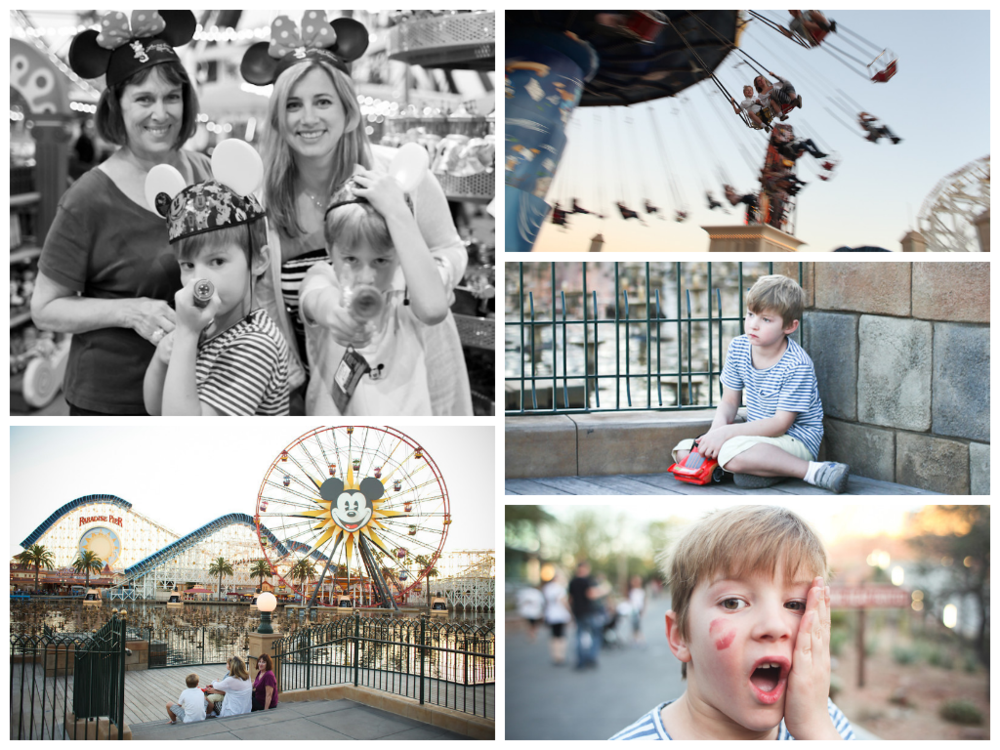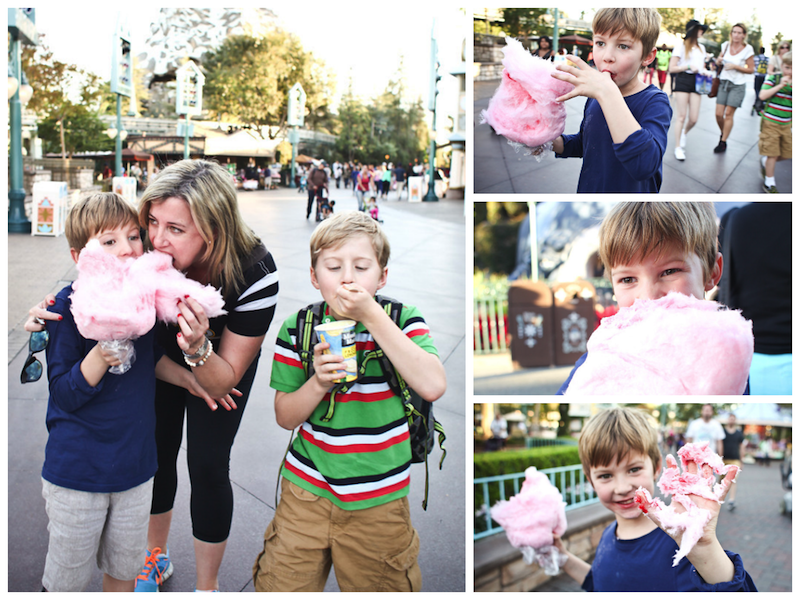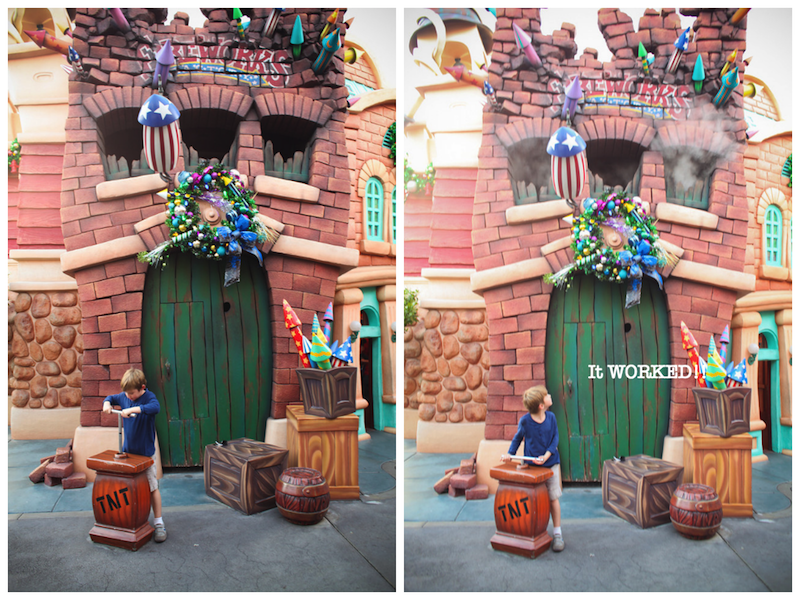 This is Flo's Diner… so cute! We mapped out our day here but you can also "refuel" in their restaurant. (Personally, I wouldn't recommend it, as the food was pricey and not amazing.)The main attraction – meeting Lightning McQueen made my youngest BEAM from ear to ear. Alas, the ride we were most excited about was closed! Ah well, there was much more to see still… So we went to Luigi's Tire Shop. The line was short and the ride was fun but took us a few minutes to get the swing of it. My little fella figured it out way before me!
Next, we strolled to Paradise Pier in California Land where the ridiculously terrifying roller coasterwas a fave (coerced by my 9 year old) and, yes I actually enjoyed it despite almost throwing up. We also got a little tired here, but a big kiss from Mom helped perk things up…The next day, in Disneyland, we spent time hitting Star Wars, Pirates of the Caribbean and Indiana Jones. In the afternoon we met Samantha at the Matterhorn. Then, time for a SUGAR RUSH! We had a lot of fun in Toon Town and I think it's a perfect place to get those "classic Disney" shots. A lot of characters were there (Donald, Pluto, Mickey, Minnie, Goofy) and it was so much fun just playing around while Samantha "captured" us all.
We ended up in JAIL after blowing up stuff with TNT… but don't worry, we quickly escaped.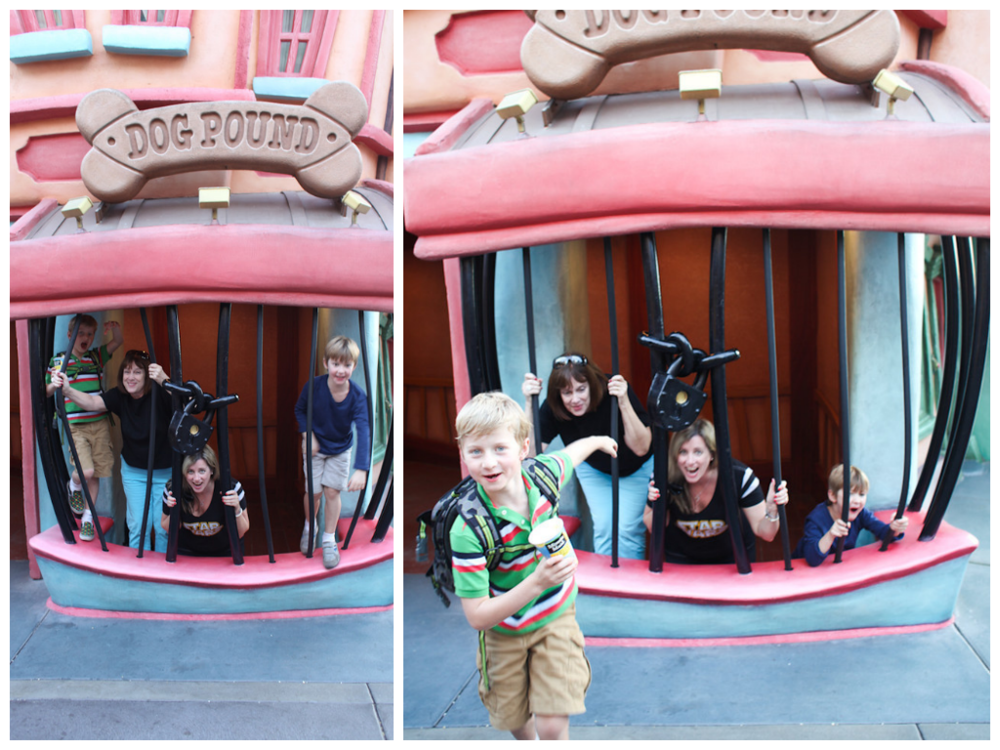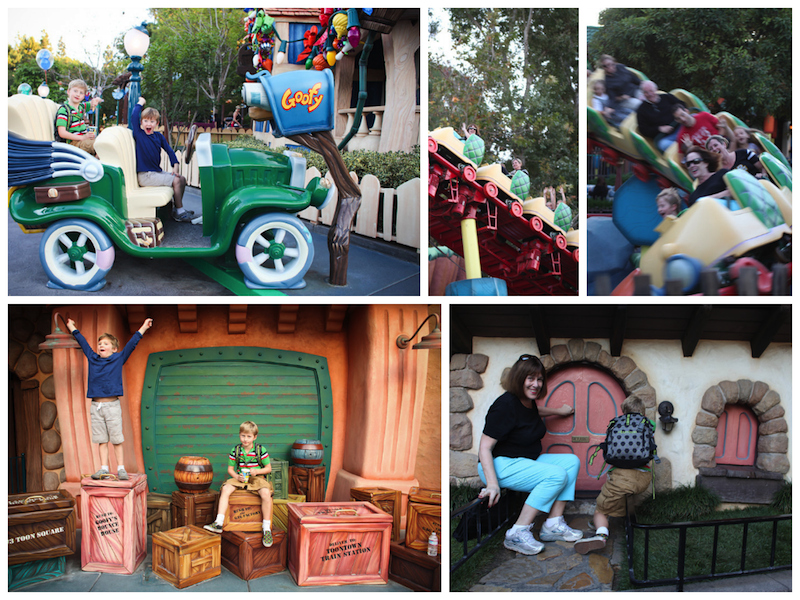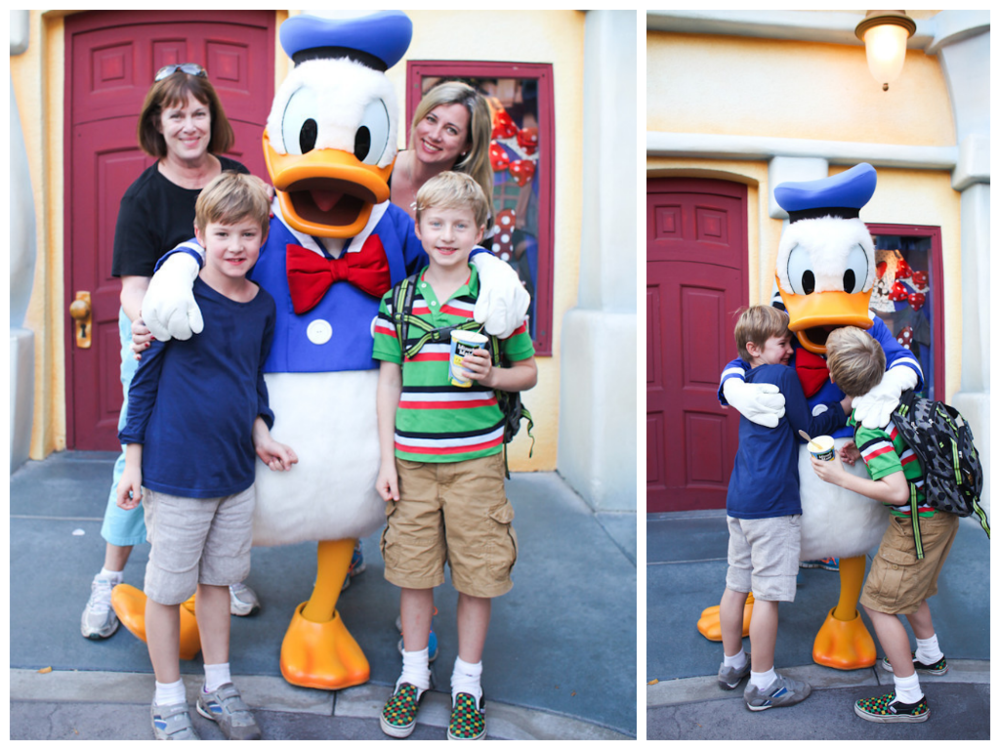 Curious what a Flytographer photo gallery looks like? See our Disney gallery here. When you do a shoot, you receive a link to a gallery just like this via email. You can share the photos via email, social media or print directly from the gallery.
Want to book your Disneyland shoot? Book here: www.flytographer.com/book
*We suggest booking early to get your preferred date and time as we are already booking SPRING BREAK dates!