Wondering where to hang with locals in Austin? Here, we've got the best things to do in Austin, from breakfast to BBQ, plus music every night of the week.
We are in love with the idea of capturing memories right in your hometown — the perfect opportunity to look at the places you love, the streets you walk, and the people you hold dear with a fresh perspective! Local Austinite Meghan gifted her cousins a Flytographer shoot right in their hometown. They enjoyed capturing memories around their favourite local haunts and have given us a fantastic list of things to do in Austin, by locals.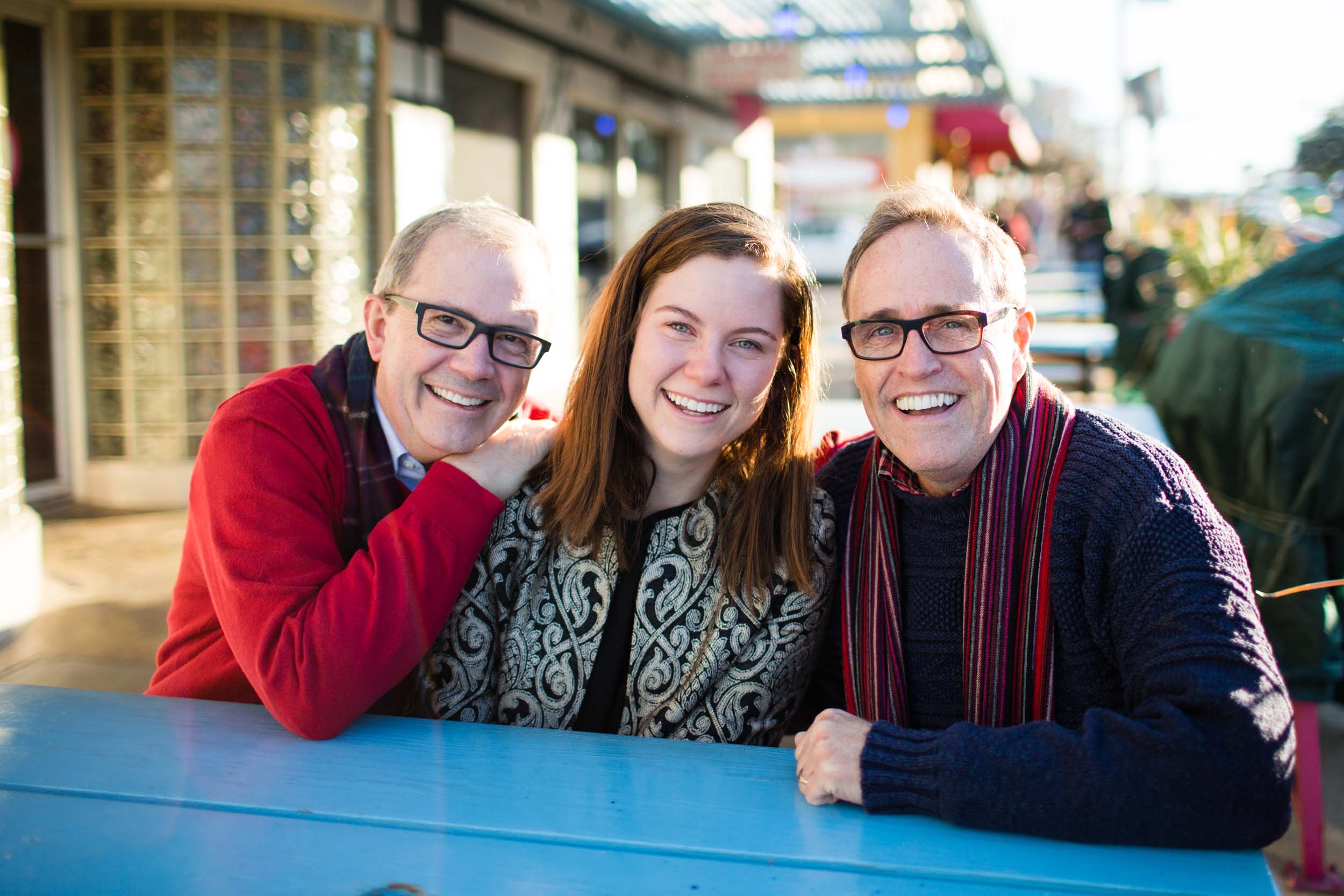 "This shoot was a gift for my cousins (who are local Austinites). It was a dream to spend the evening with them, especially in light of how they cared for me when I was a little one! Their laughter at themselves and life, in general, shines through in every photo. Kevin, my second cousin, and his partner of nineteen years, Cory, have been my main support system since I decided to move to Texas after college. This photo session was a gift from me — they're very photogenic." — Meghan
EAT
Grab breakfast 24 hours a day at Magnolia Cafe, Kerbey Lane Cafe (the original on Kerbey Lane), or 24 Diner.
Lunch at Franklin Barbecue is a mandatory Austin staple. Tip: Get in line early – they sell out every day.
Get your taco fix at Torchy's, where you can choose from inspired offerings like their taco of the month, currently a play on a Maine lobster roll, or classics like shredded beef barbacoa.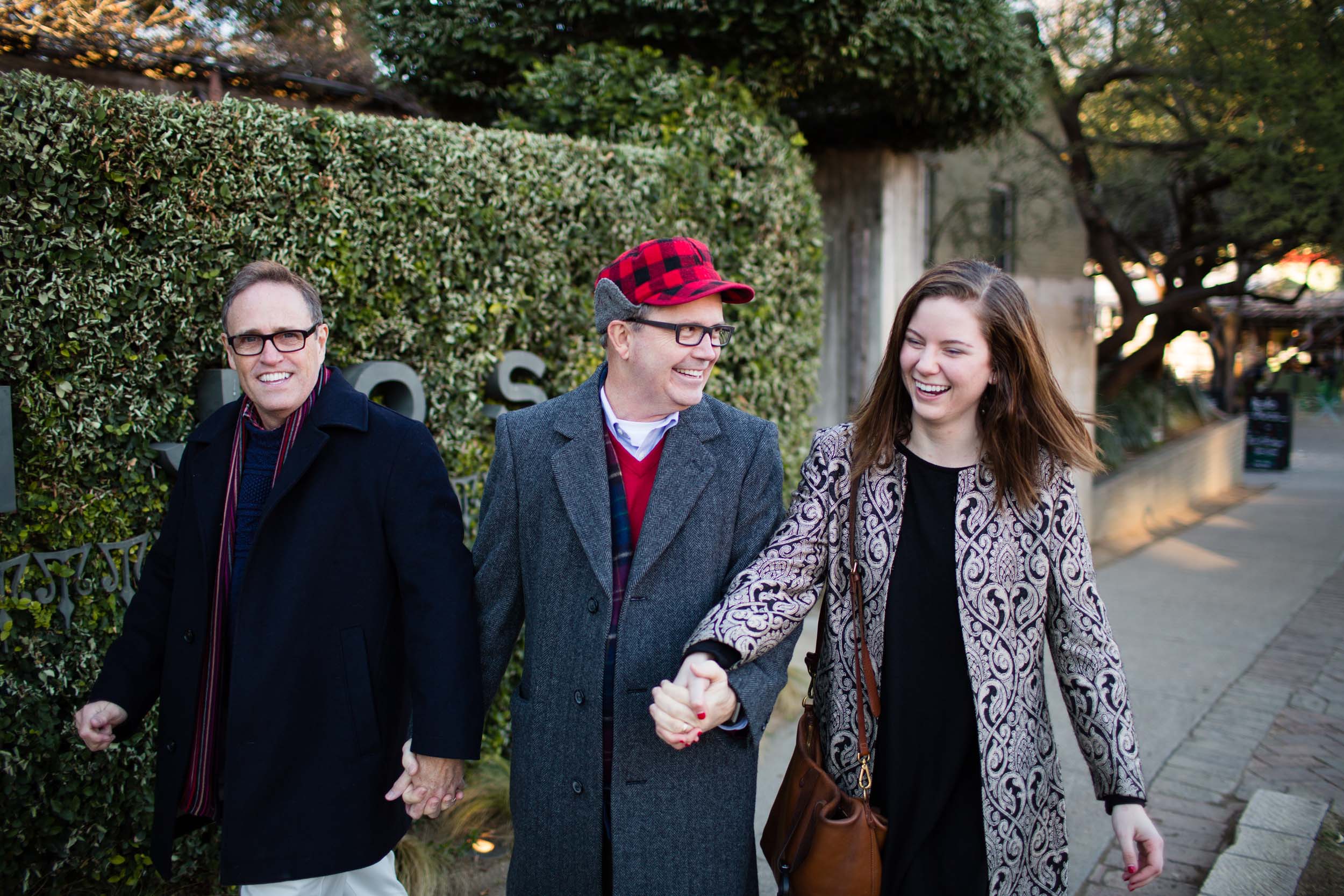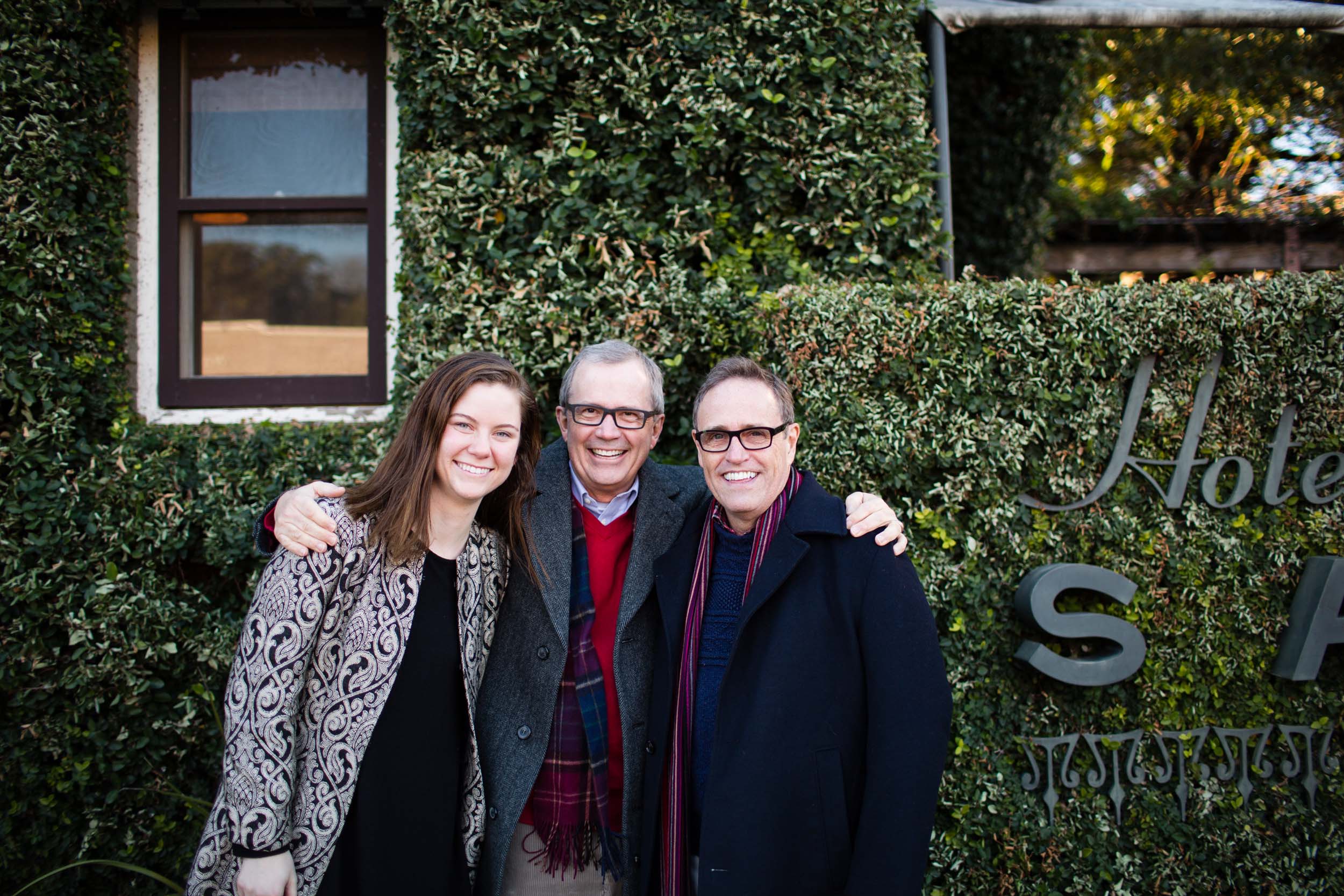 SEE
Walk South Congress and South First Street for loads of unique boutiques, restaurants and food trucks.
Get your heart rate up and some sightseeing in by running the Town Lake Trail.
One of Austin's most popular spots for good reason, hike Mount Bonnell and your reward will be excellent Austin views from the top.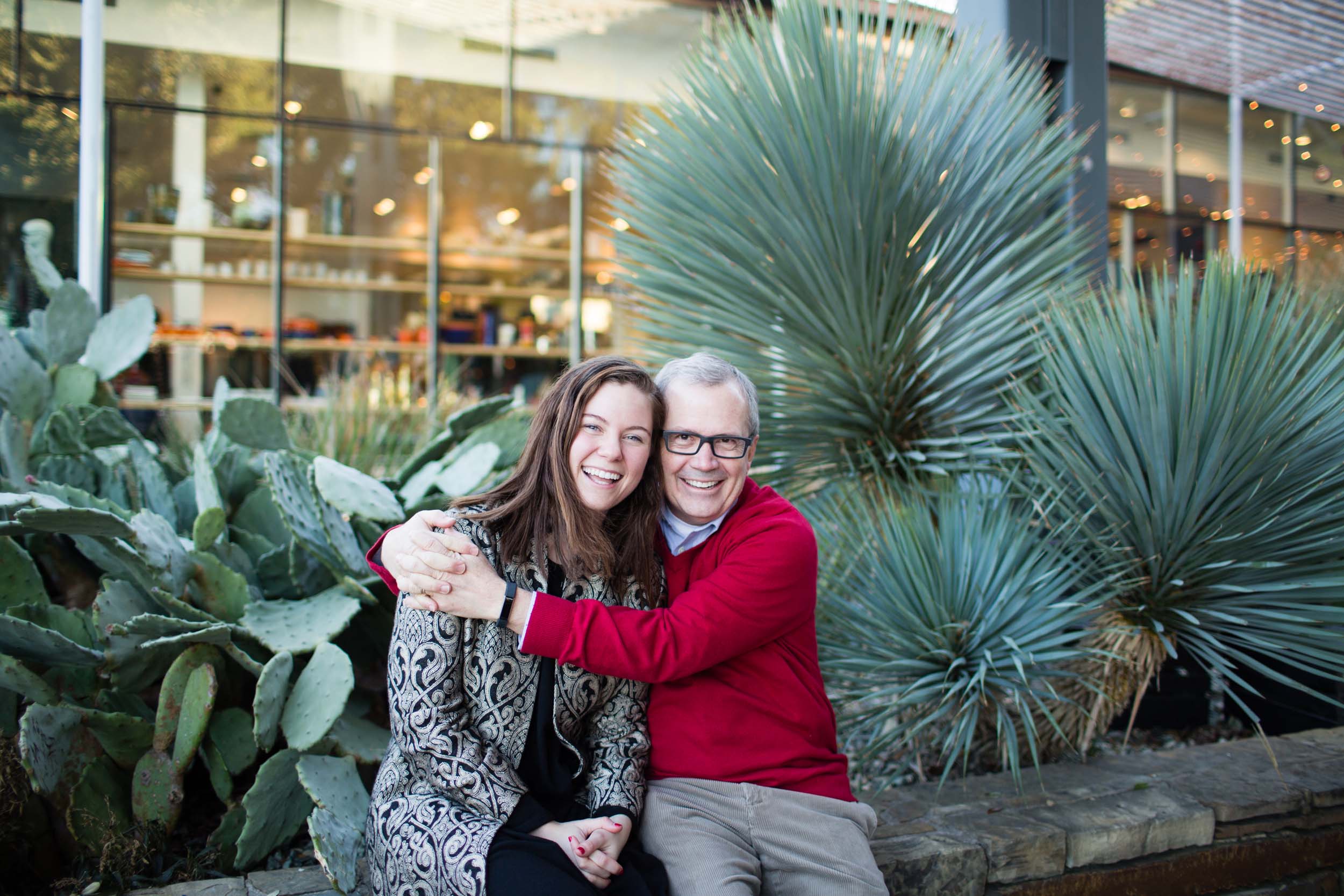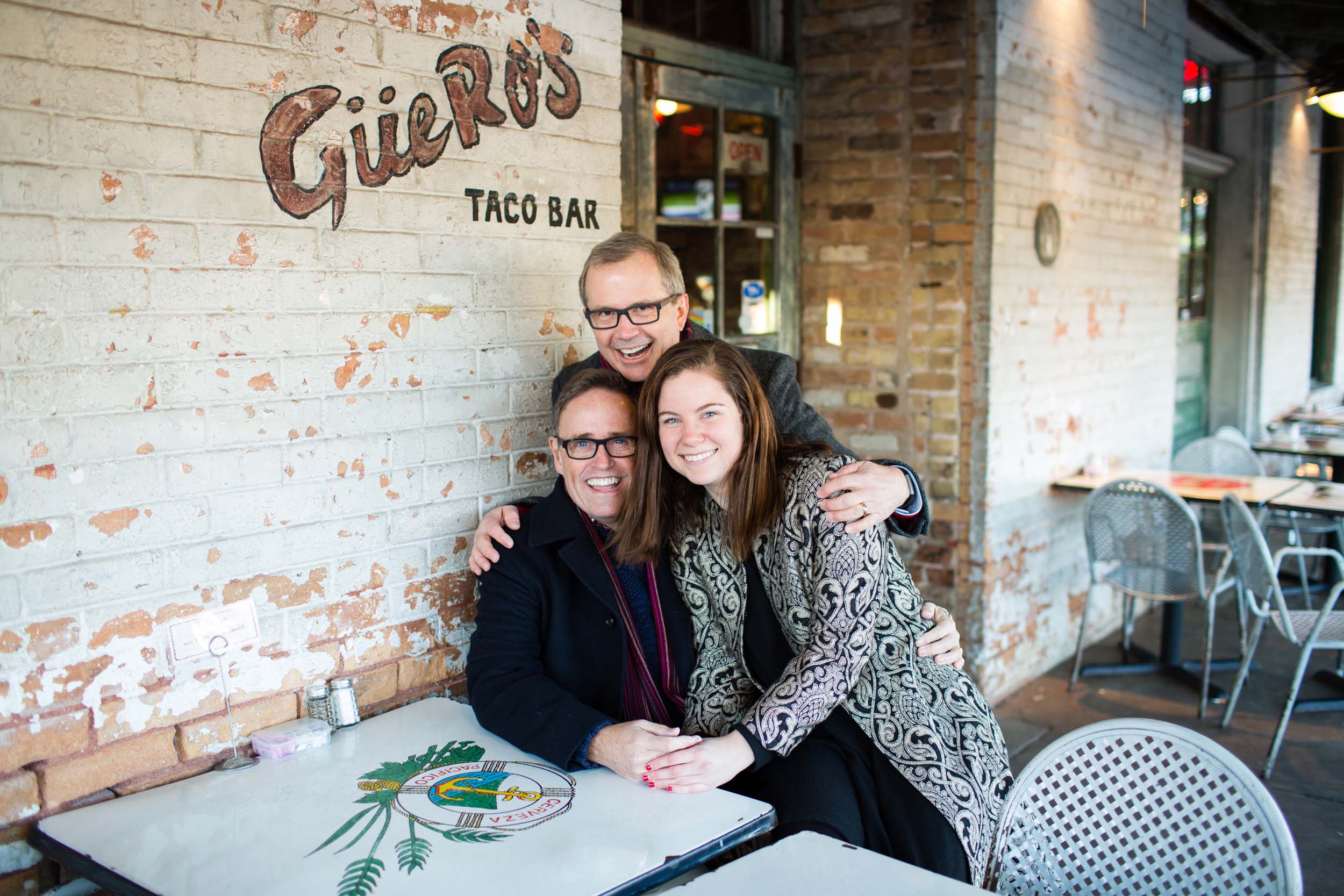 DO
The beauty of Austin nightlife is you can catch live music almost every night of the week!
On Mondays, check out Motown Monday at the Highball (the Matchmaker Band is incredible).
On Thursdays, head to White Horse on the East Side for happy hour drink specials and free two-step lessons followed by live music.
Fridays and Saturdays, dance to the best honky tonk in Texas at The Broken Spoke, Austin's oldest dance hall.
Get your Texas BBQ with a hefty dose of fresh tunes at Stubb's BBQ, which hosts live concerts, including a Sunday Gospel Brunch, almost every day of the week.
Visit Moody Theater for an Austin City Limits Live taping. Tickets are given away about a week before each taping. You can check out upcoming tapings here.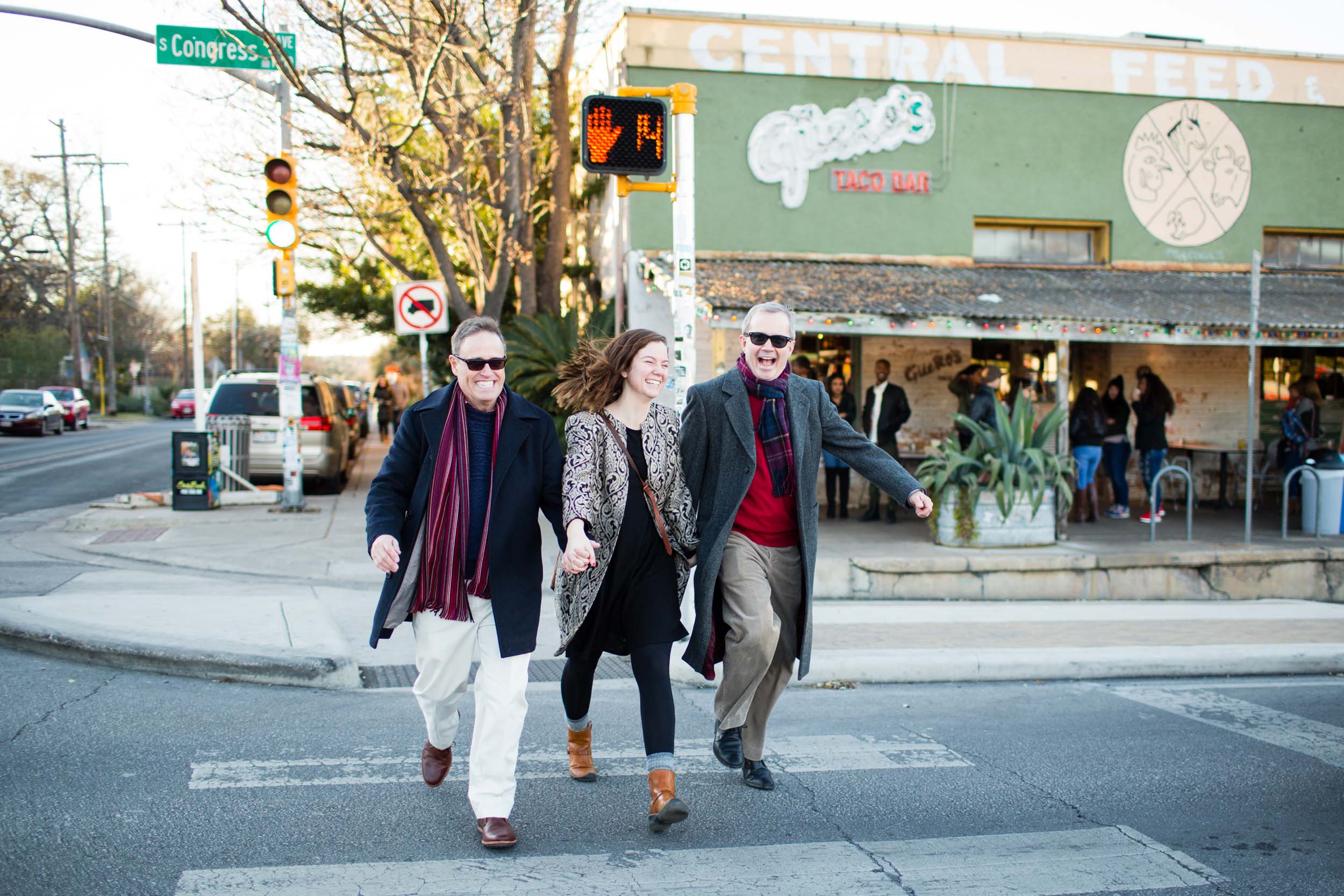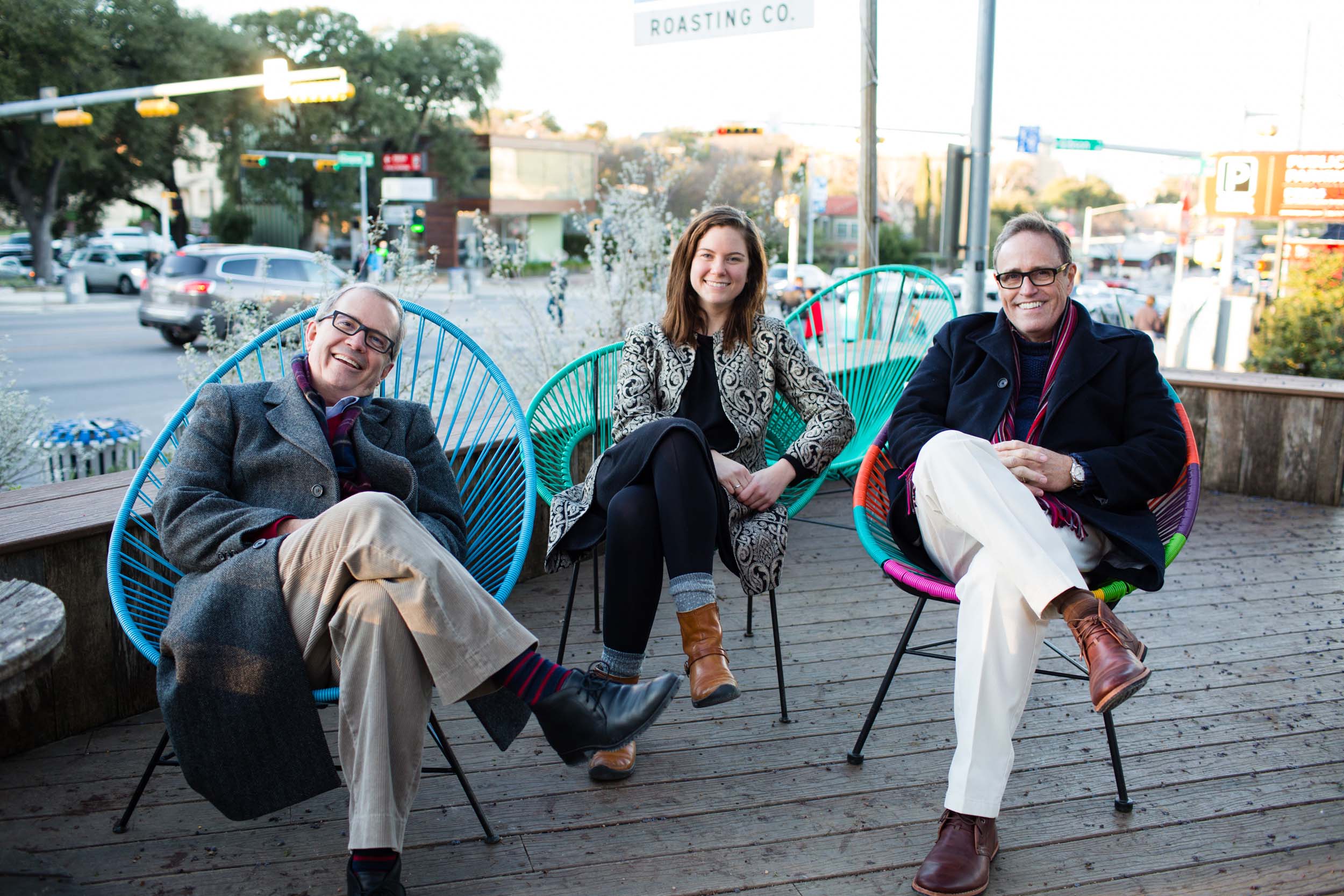 Flytographer: Paige in Austin