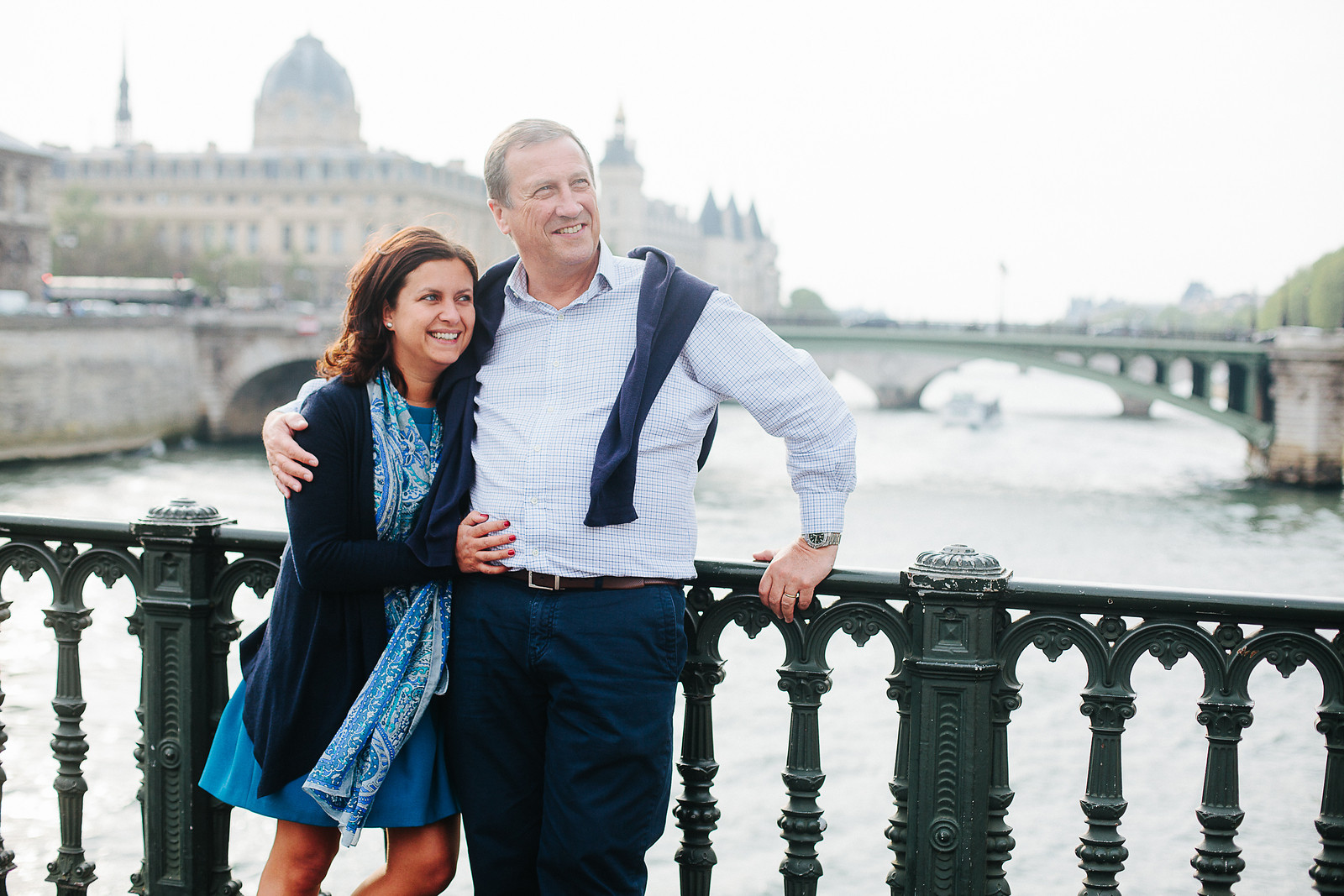 "Paris is never a bad idea" ... the immortal words of Audrey Hepburn.
We recently captured Ana Silva O'Reilly, aka the famous "Mrs O Around the World" on her birthday trip to Paris. Mrs O wasn't the only one celebrating a birthday, Flytographer (born in Paris) recently celebrated a first birthday too!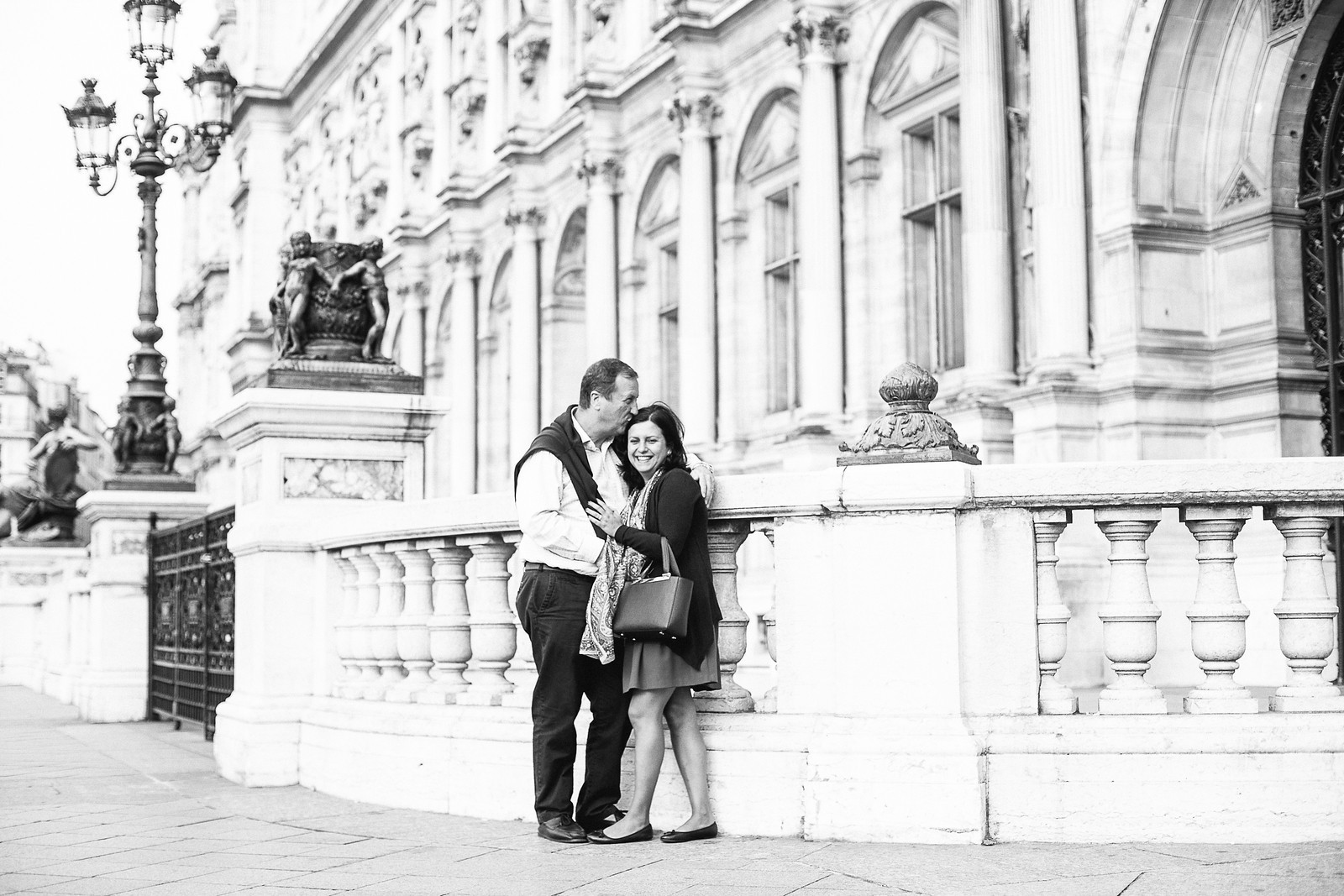 Photo Credit: Gonçalo Silva for Flytographer
Anyways, back to Mrs O's shoot… first Mr and Mrs O met with Goncalo, the original Flytographer (oui oui, the very first one!) and had a quick chat about the game plan for the shoot.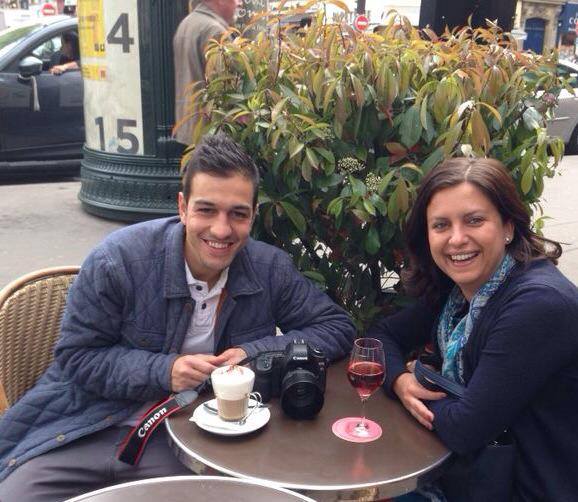 Goncalo and Mrs O enjoying a drink before the shoot. (Captured with Mr O's iPhone!)
Gonçalo and Mrs O are both Portuguese so of course, there was an instant connection. As Mrs O wrote: "The whole point is to relax and be discrete. This is the opposite experience of a paparazzi, and that's why I like it so much". Our thoughts exactly. One of the things our customers tell us time and time again is that their Flytographer shoot was a highlight of their trip. They loved connecting with a local (our photographers),  learning insider tips and just chatting about life in that city.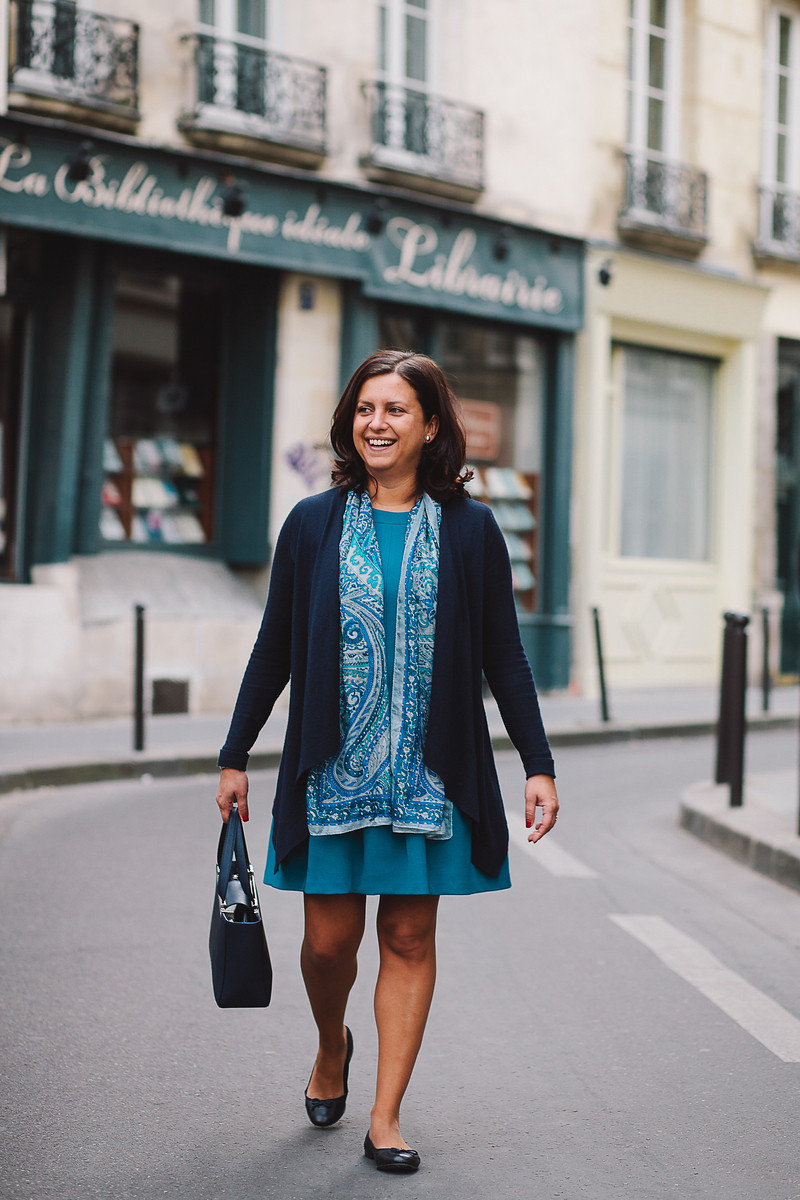 Strolling the streets of Paris soaking up the moment together, is a great feeling. You can relax knowing that priceless memories are being captured for you to enjoy for years to come.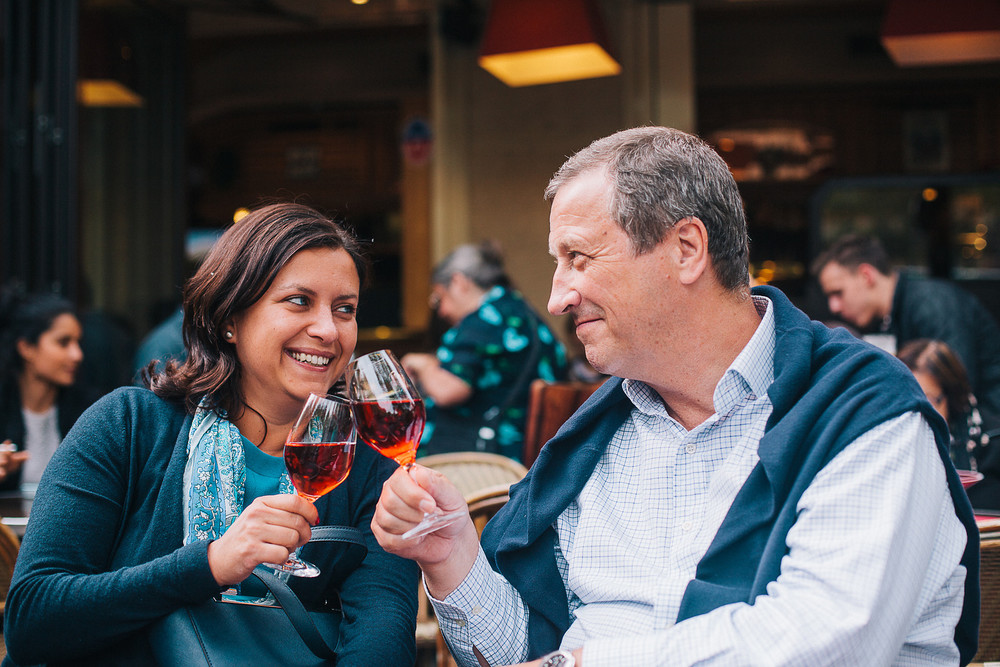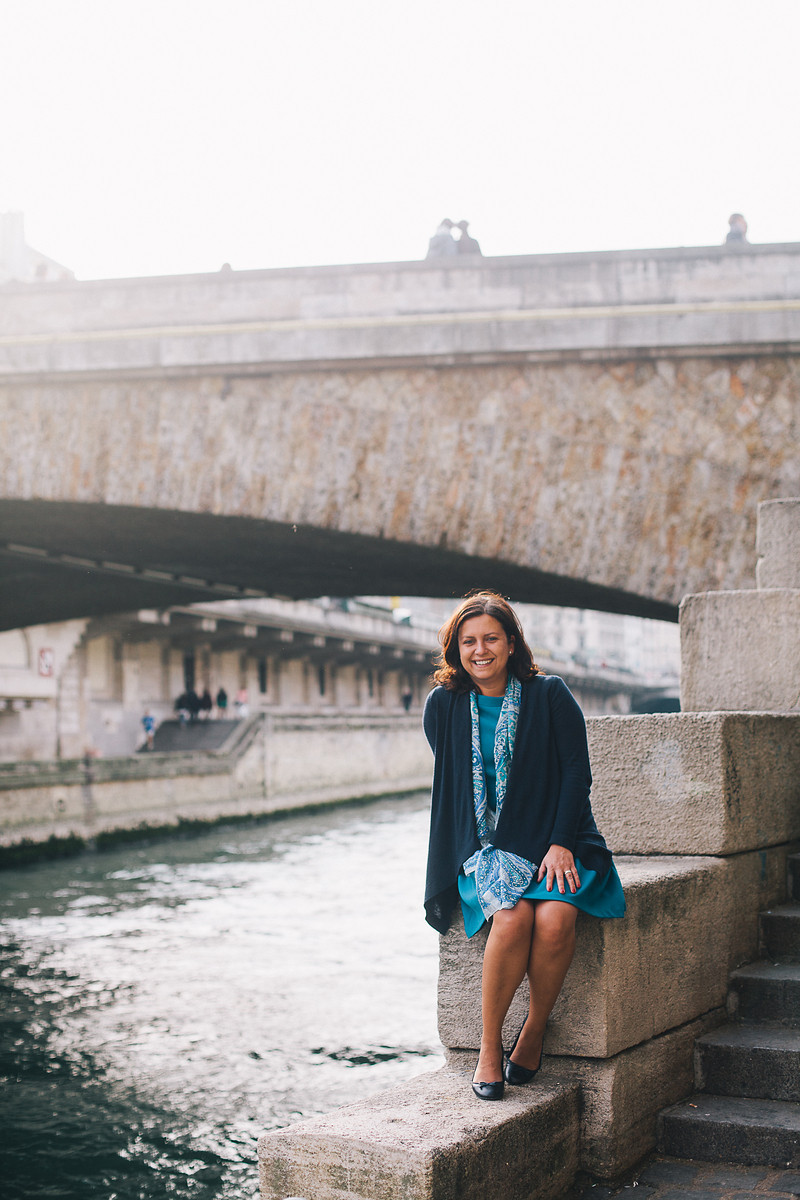 Happy Birthday Mrs O!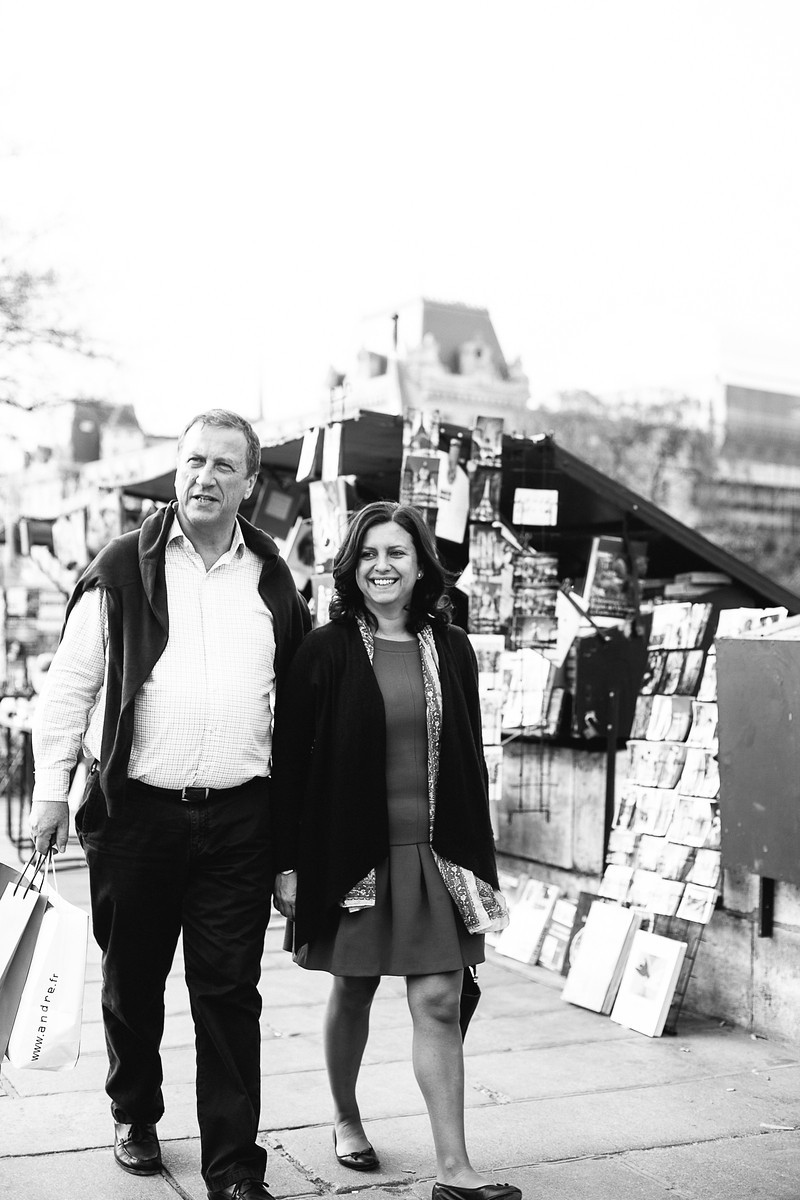 Can imagine asking a stranger to capture a photo of you as you stroll past the Seine? Awkward, right? But what a gorgeous memory to return home with. A wall-worthy souvenir, indeed!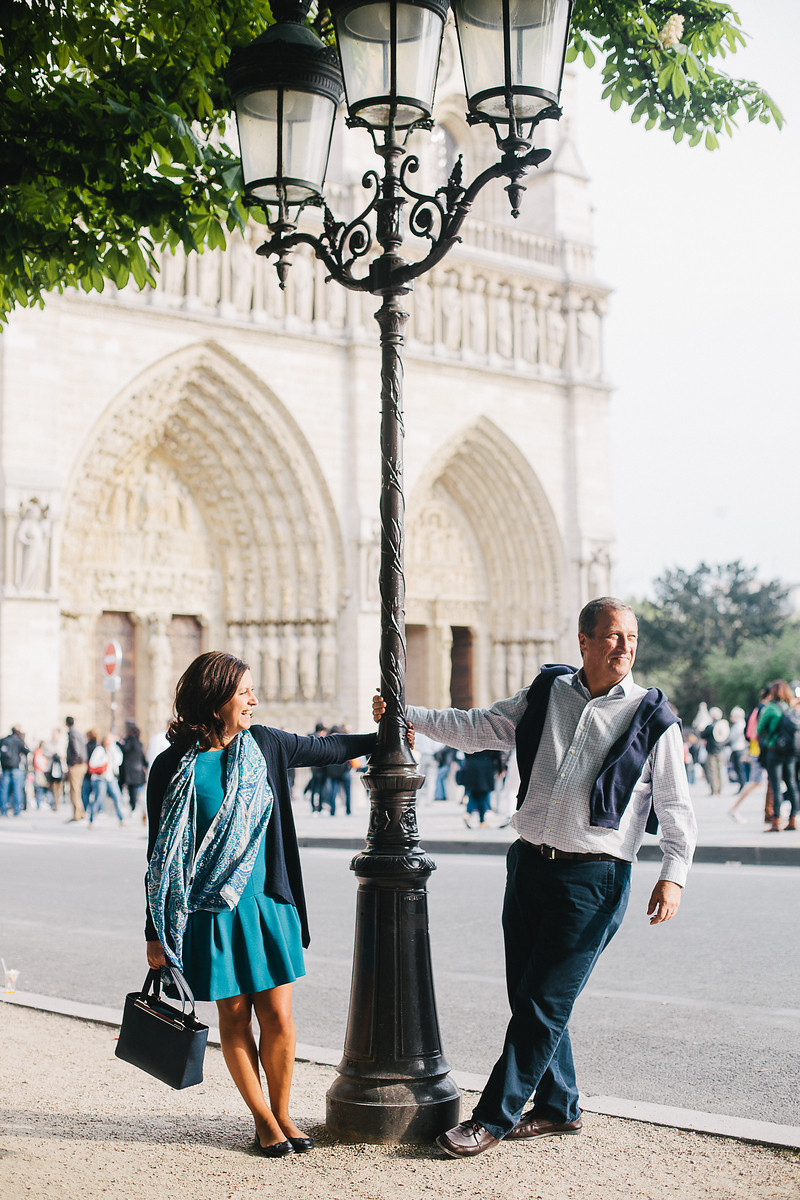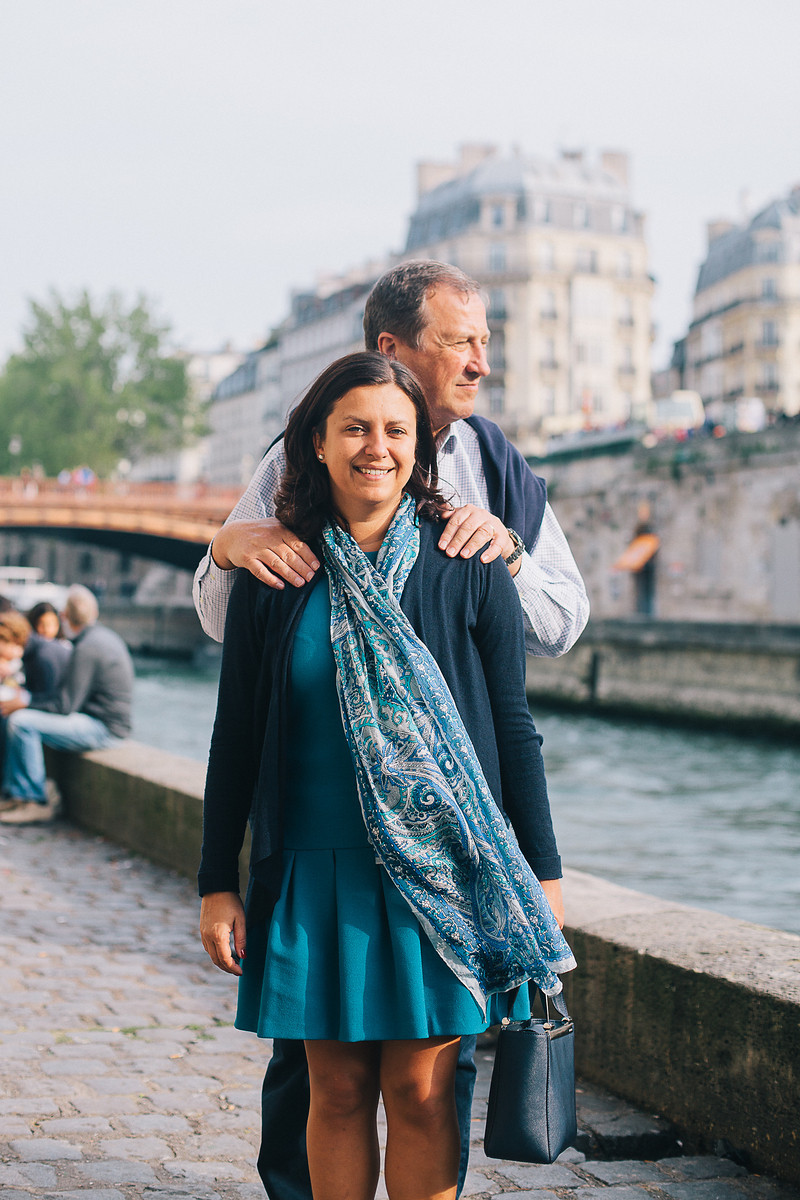 So what did Mrs O think about her shoot in Paris? Well, as you can see below, it may be hard for her to return to the world of blurry selfies and awkward-stranger shots now…
"If you read my blog regularly, you may have noticed that I can't live without Flytographer, and some of my best photographs (solo, couple and/or with friends in Lisbon, Los Angeles, Amsterdam and Abu Dhabi) have been captured by this great company." – Mrs O
Want to capture memories on your next trip to Paris? Book here!