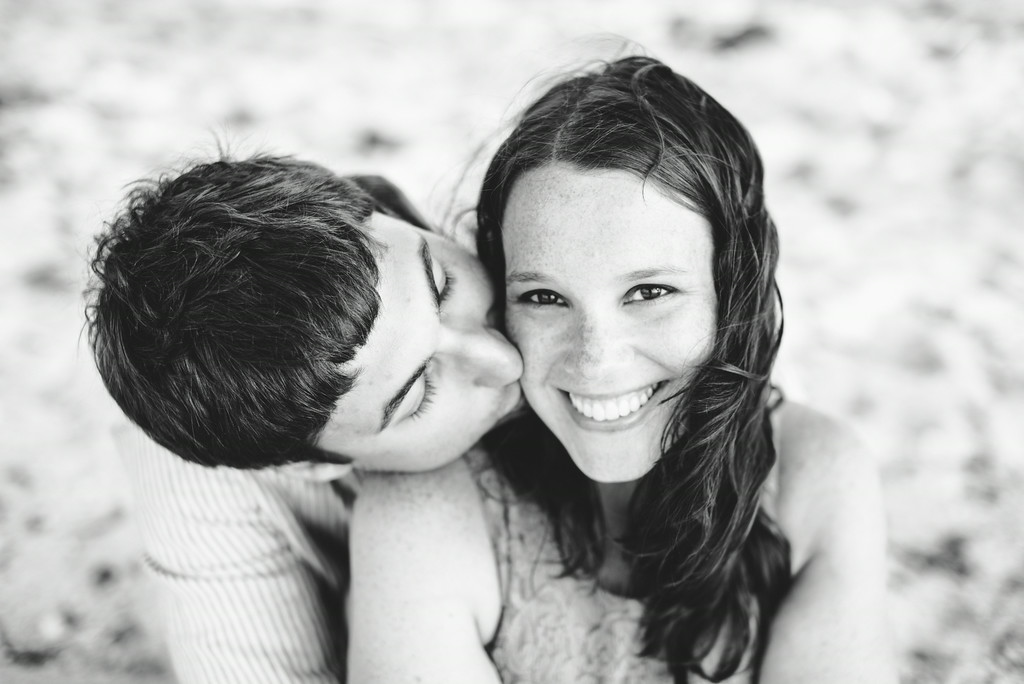 "We received a Flytographer gift certificate for a one-hour photo shoot during our honeymoon in Hawaii as a wedding gift from a friend. We were so excited! Setting up the shoot details was quick and painless. Jen, our Shoot Concierge, was a gem to work with to coordinate shoot logistics. And she set us up with the lovely Chelsea, who was an amazing, easygoing photographer.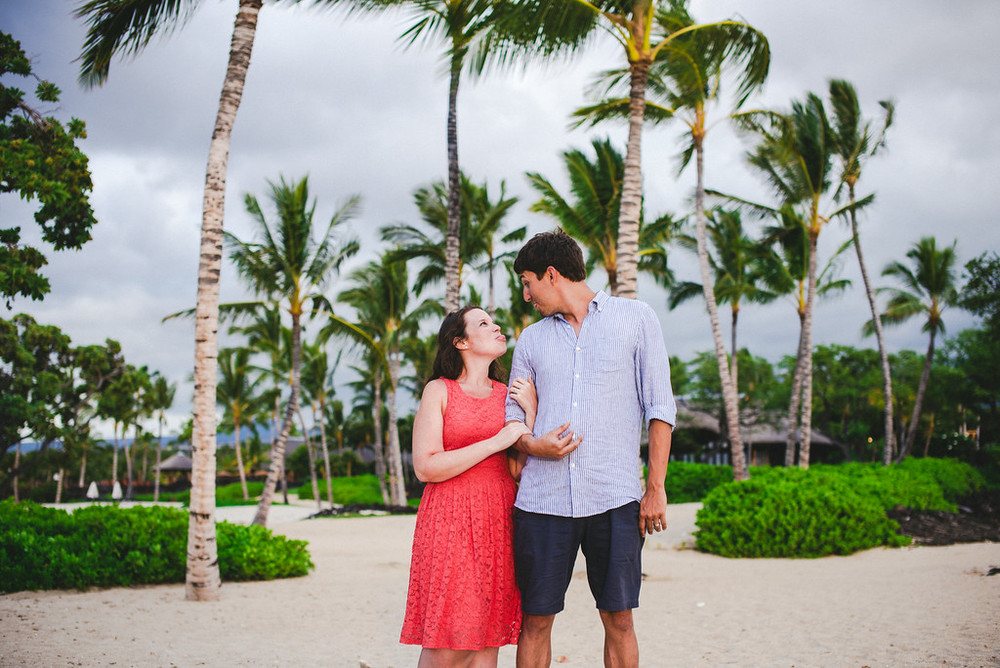 "We can be awkward at times, but she made the entire shoot feel normal and natural — when she posed us, she found ways to do it that didn't feel "fake," and she really captured who we are as a couple, after just meeting us for a few minutes.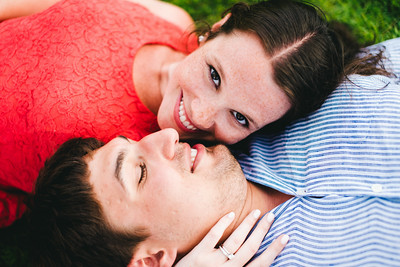 "She took the time in the middle of the shoot to do a quick run through of the photos she'd taken so far, to ask if we were happy with them, or if we should change directions (which was unnecessary, because everything was going great!).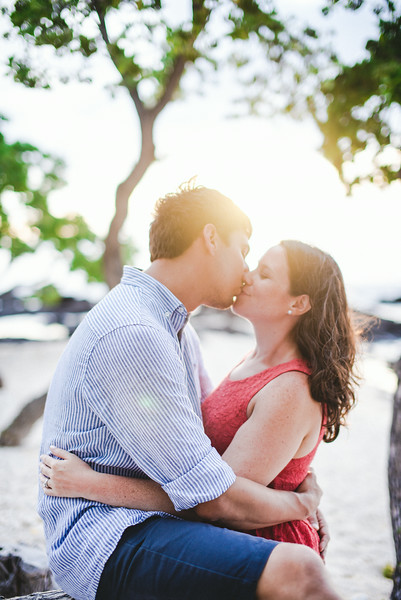 Flytographer: Chelsea in Kona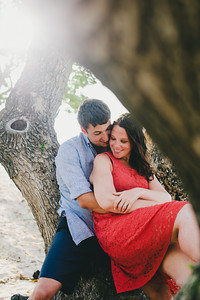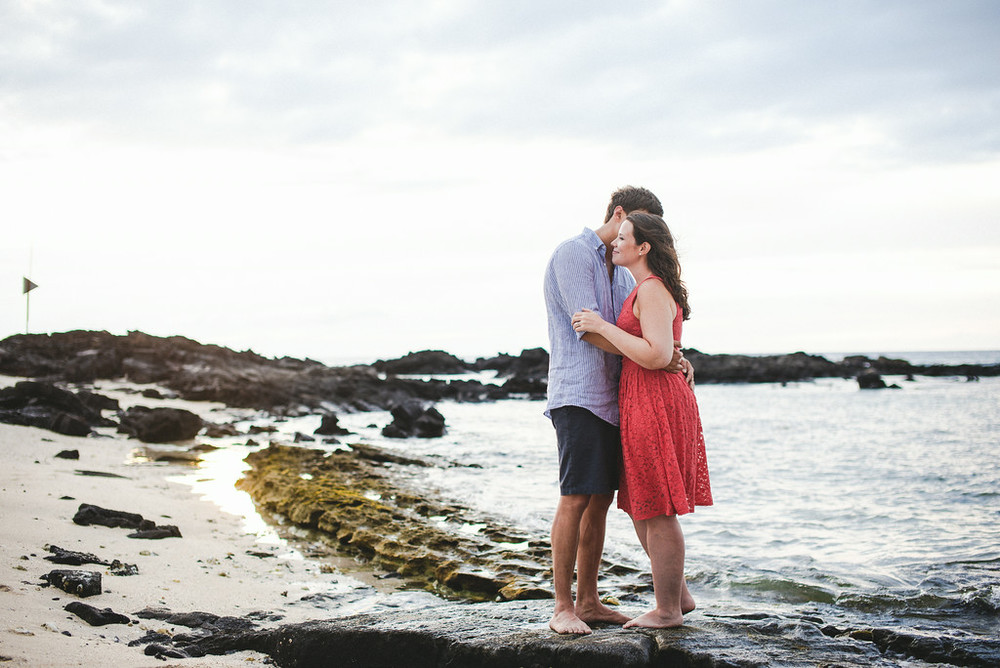 "One of the most memorable parts about the shoot is when our photographer, Chelsea, asked us to slow dance, and she asked Matt to 'dip' Kerry.
Unfortunately, we were dancing on lava rock, and we stumbled and fell — and cut up our feet on the lava rock.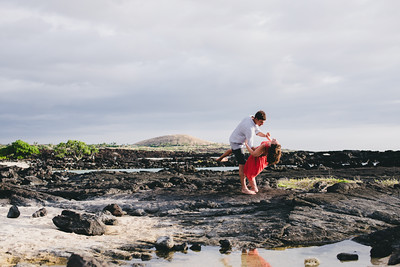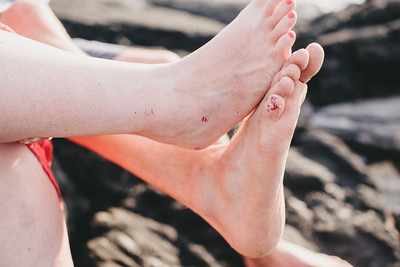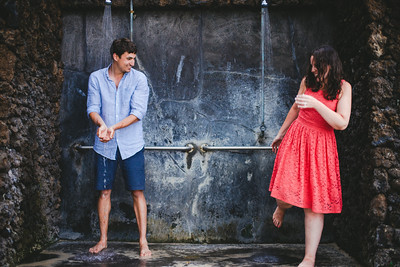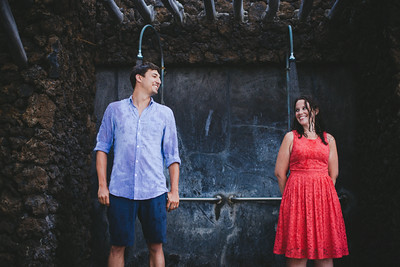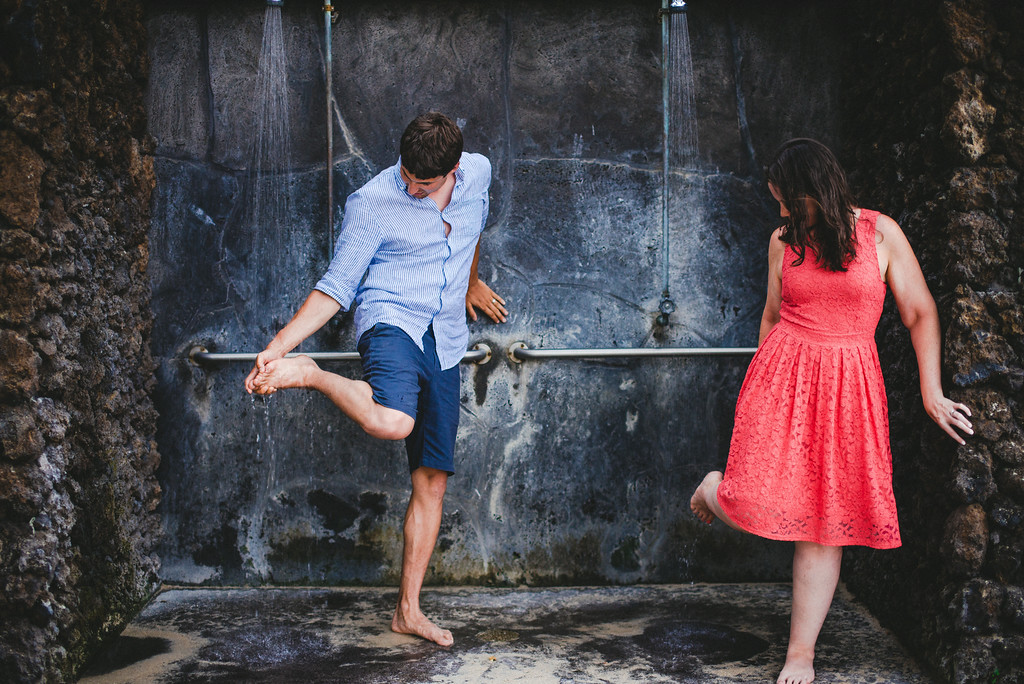 "Chelsea didn't skip a beat — she made sure we were okay, took a picture of our battle wounds to remember the event by, and made a game out of finding the showers to clean our wounds, and have a "water fight" with each other. We were really impressed with how well she handled the situation!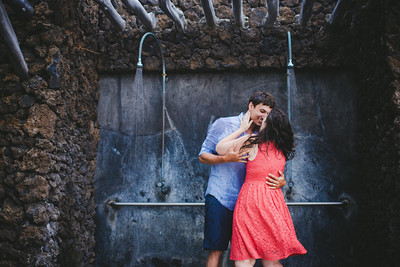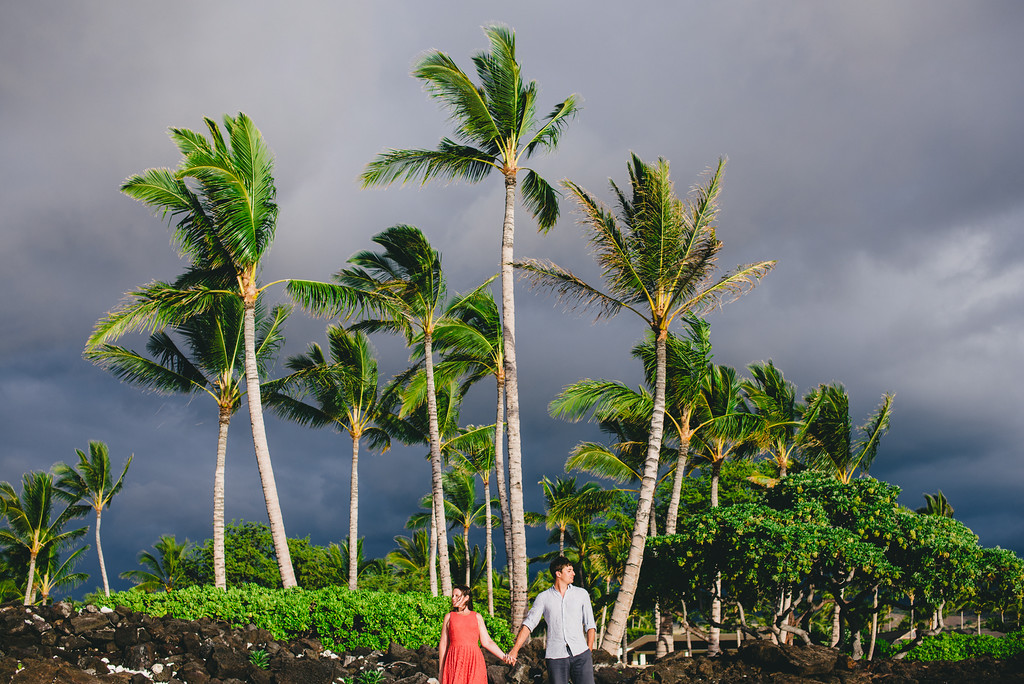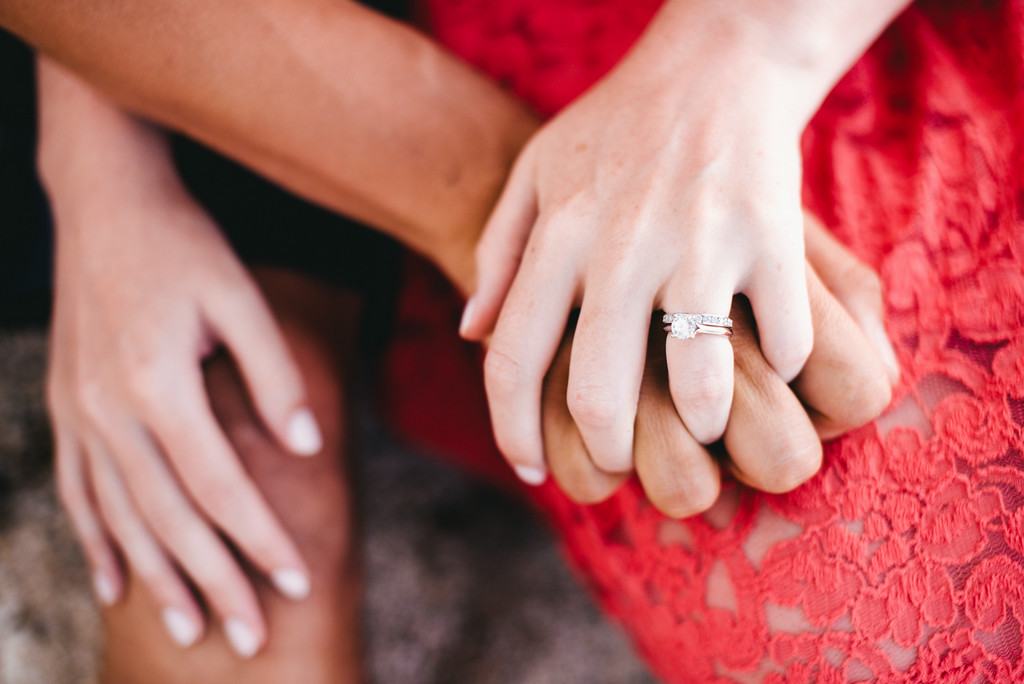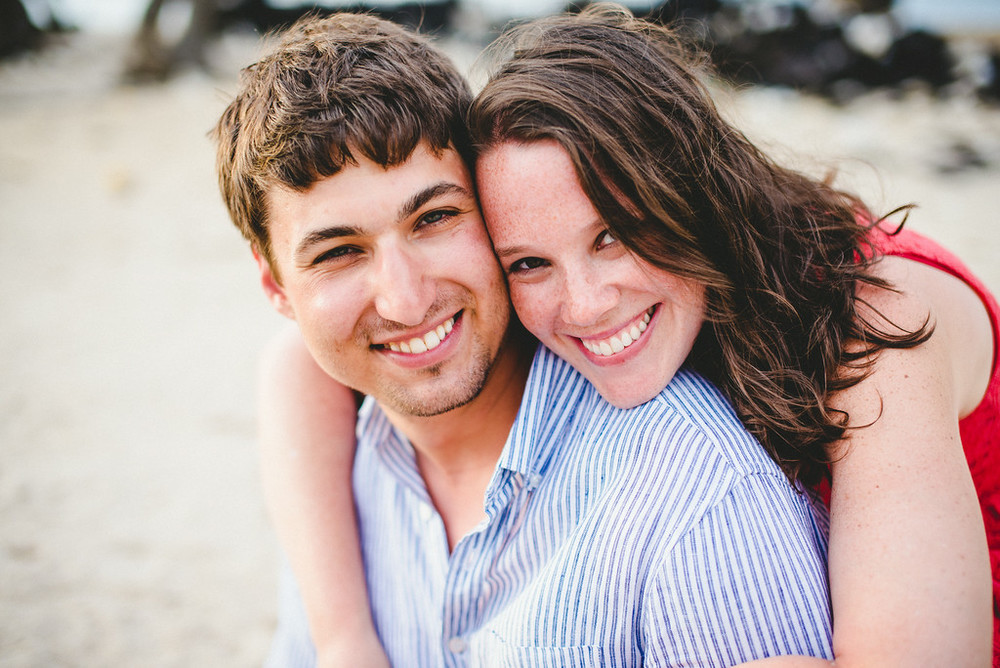 "She went well over the allotted hour time slot to ensure we got every shot we wanted — and a few last-minute photo ops she spotted on the way to our cars. The time flew by, because it was was just so easy to be ourselves around her. And we received final pictures to download less than 48 hours after the shoot. We were so impressed!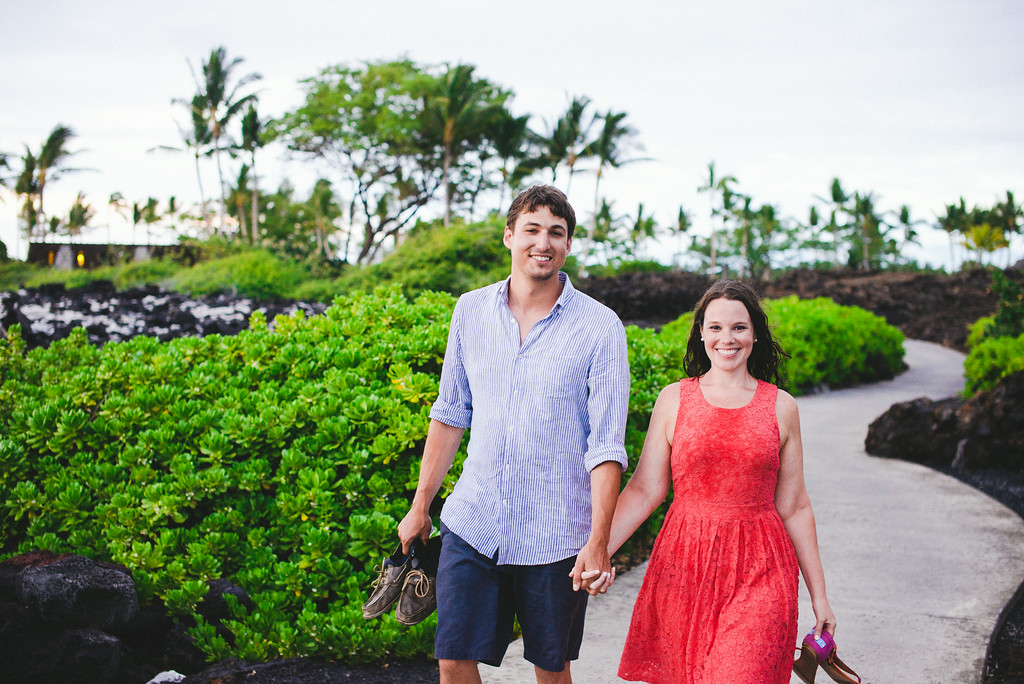 "I would recommend Flytographer — especially Chelsea — to anyone looking to capture special vacation moments. We're so happy to have such amazing pictures to remember our honeymoon by. We can't thank you enough, Chelsea and the Flytographer team!!!  – Kerry
———–
4 Reasons to Book a Honeymoon Photo Shoot
If you know someone going on a honeymoon, Flytographer is the perfect wedding gift!