See more: beach – Cancun – family – sisters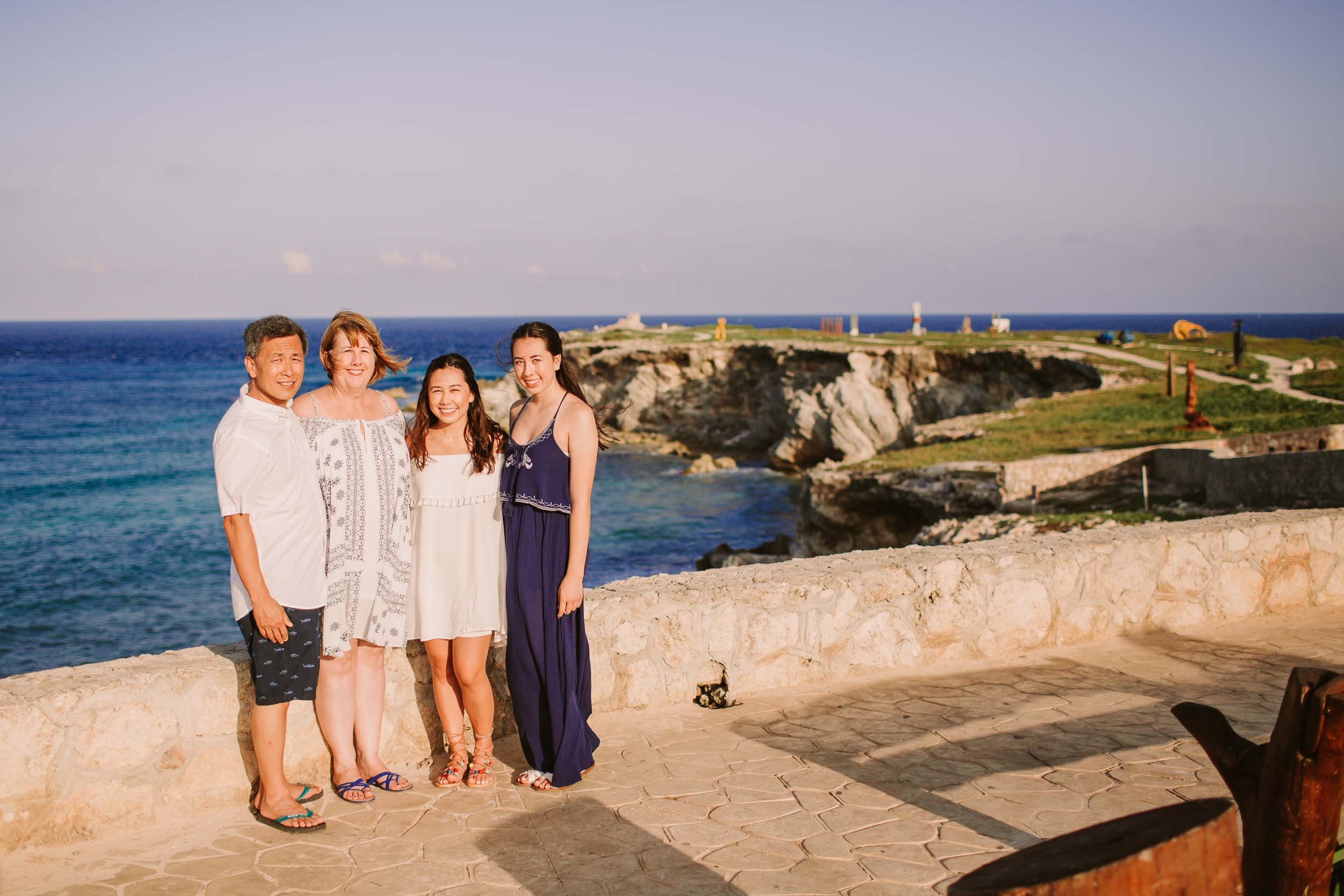 Sisters Ciera and Cailyn, along with their parents, travelled to Cancun for this year's annual family vacation. It was their first time in Mexico and they had a blast exploring the city and beaches together.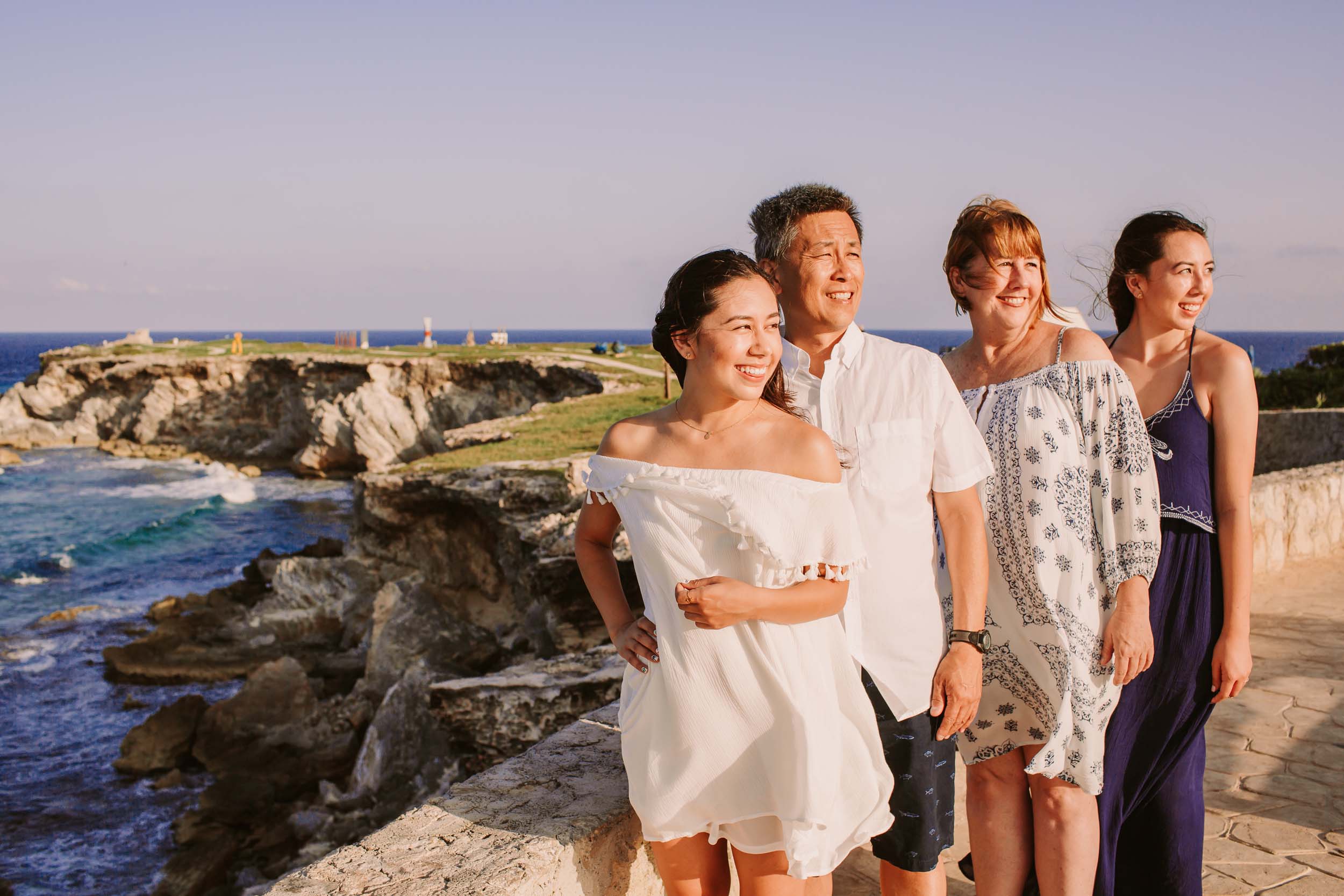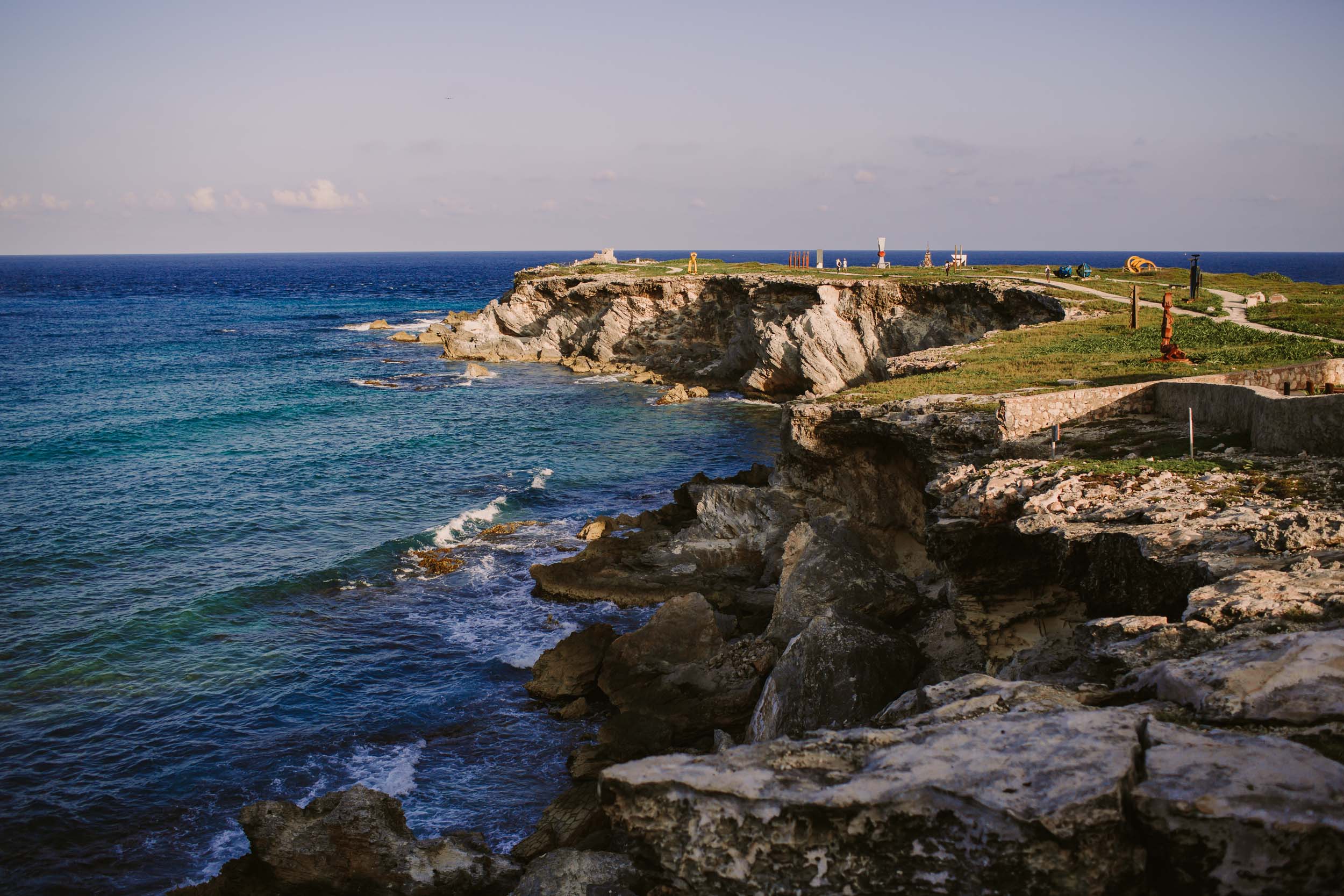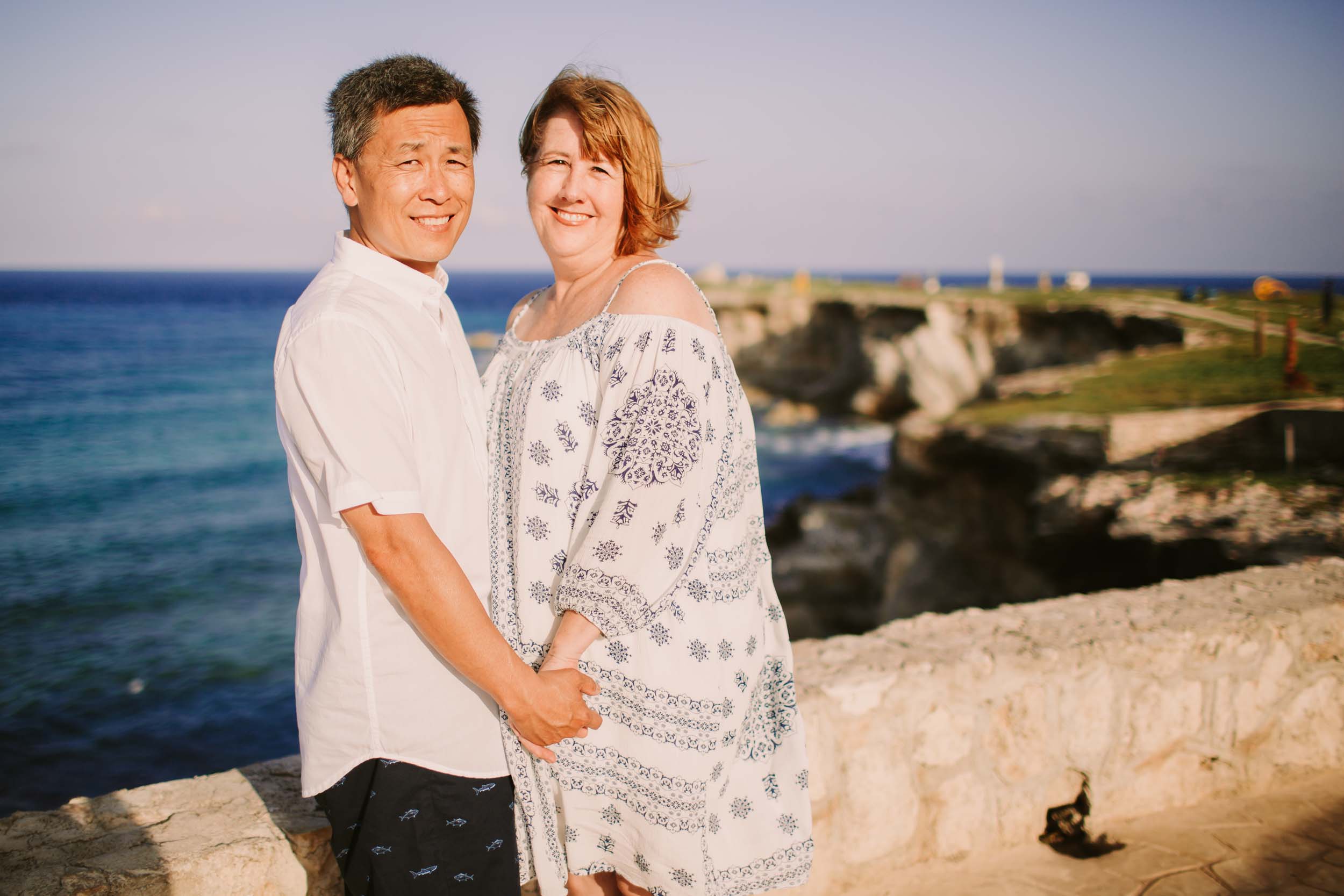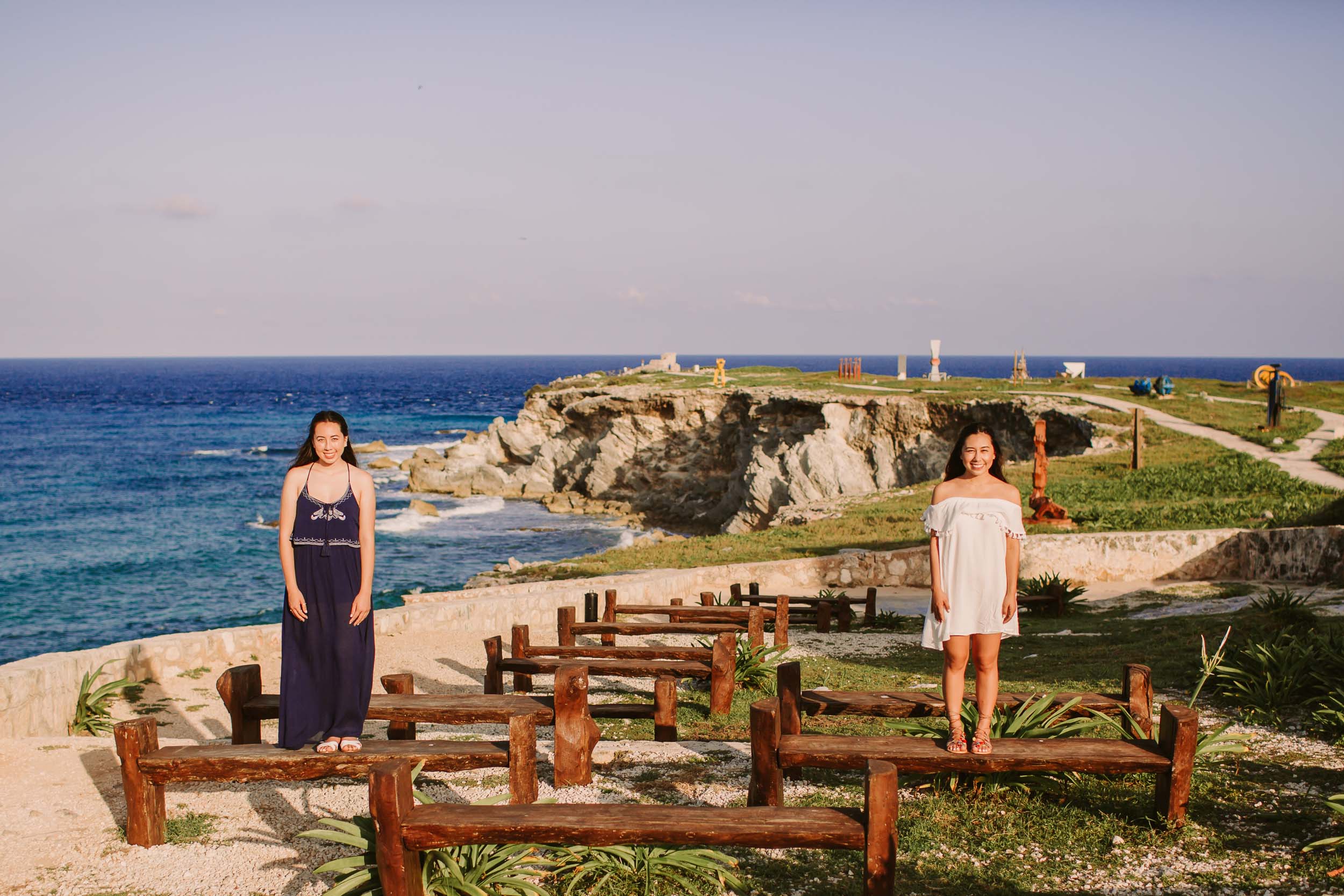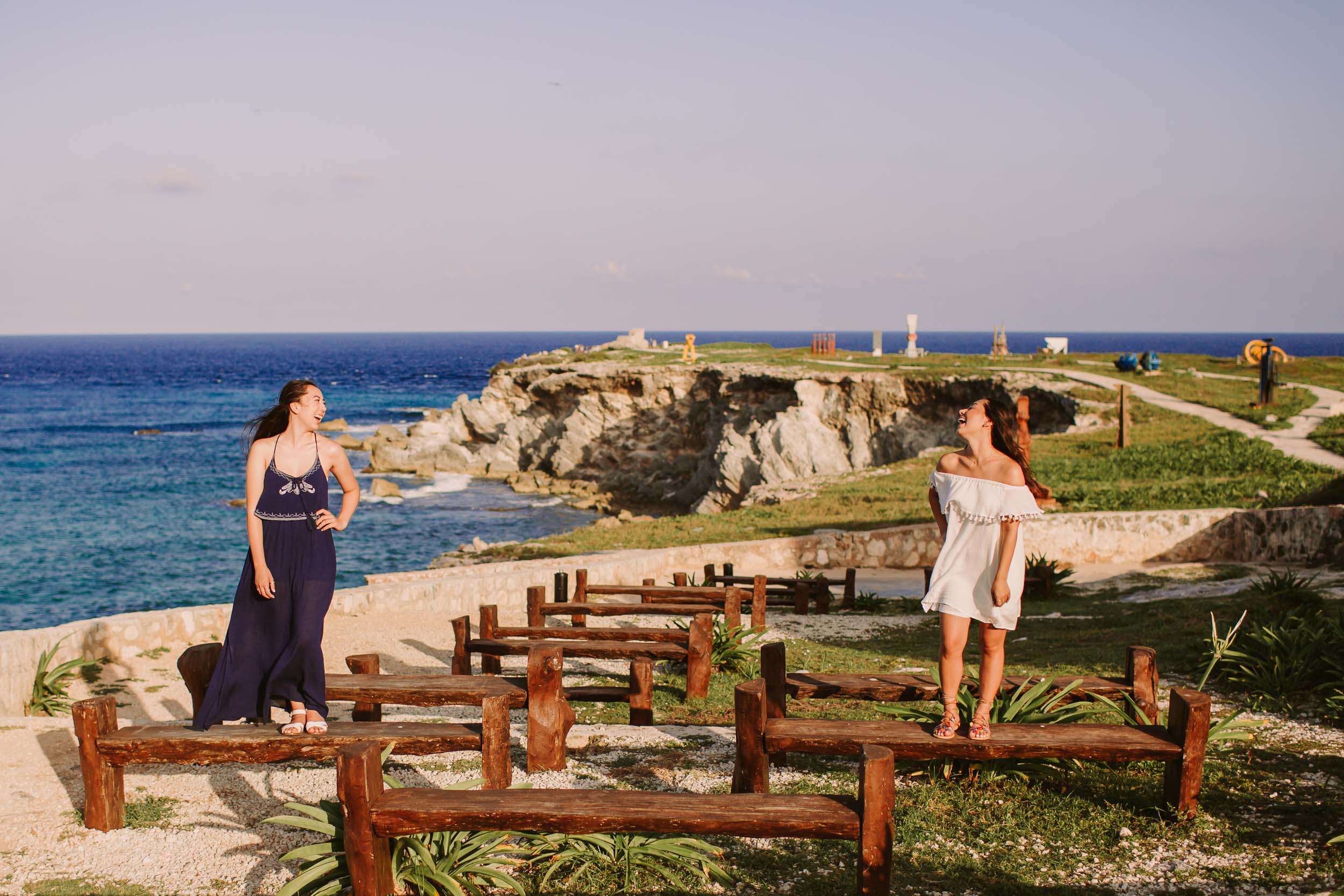 THEIR STORY
"My family and I usually take a summer vacation every year together and decided on Cancun this year since we hadn't been to Mexico before. I love to travel, so I was very excited to explore the city and beaches!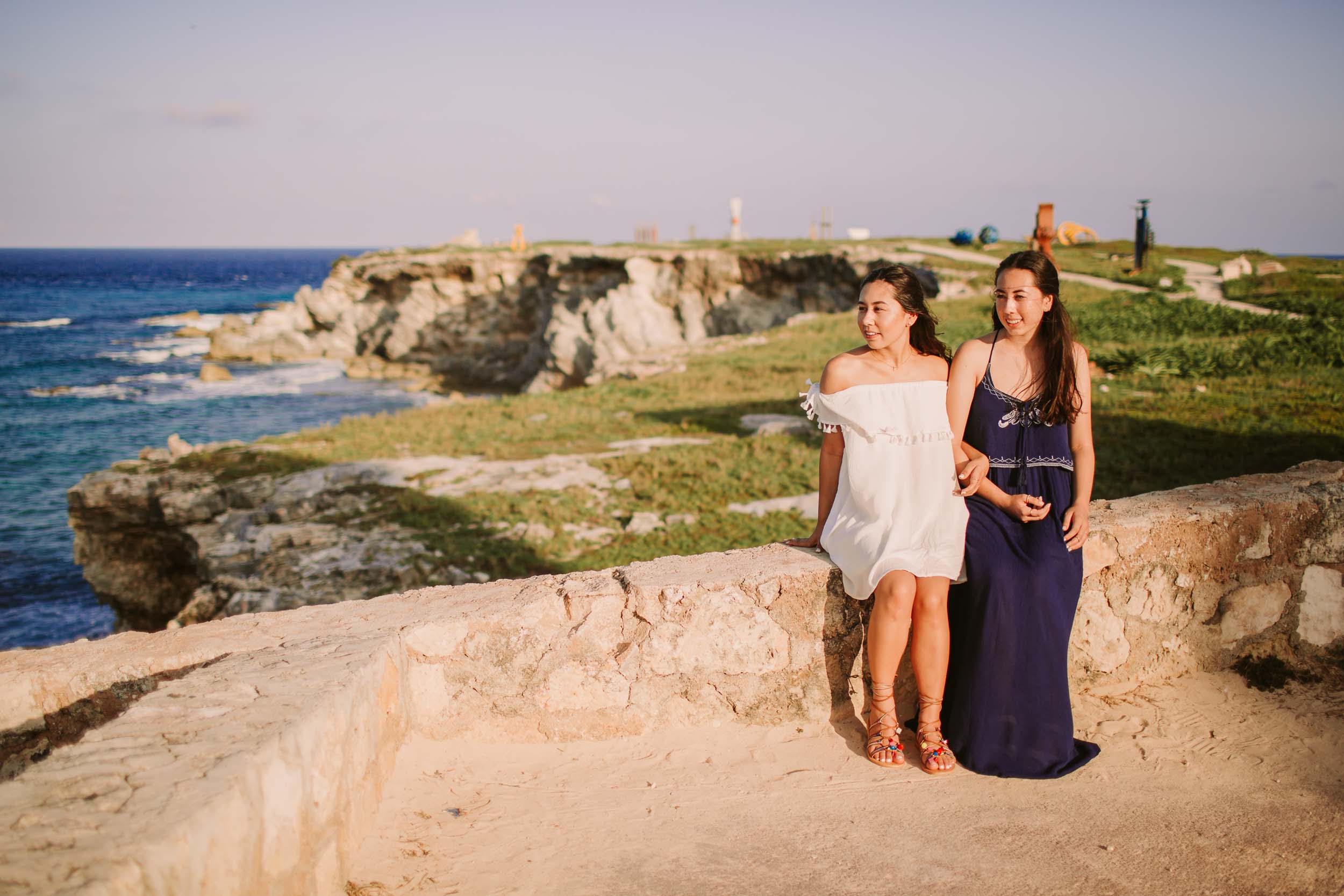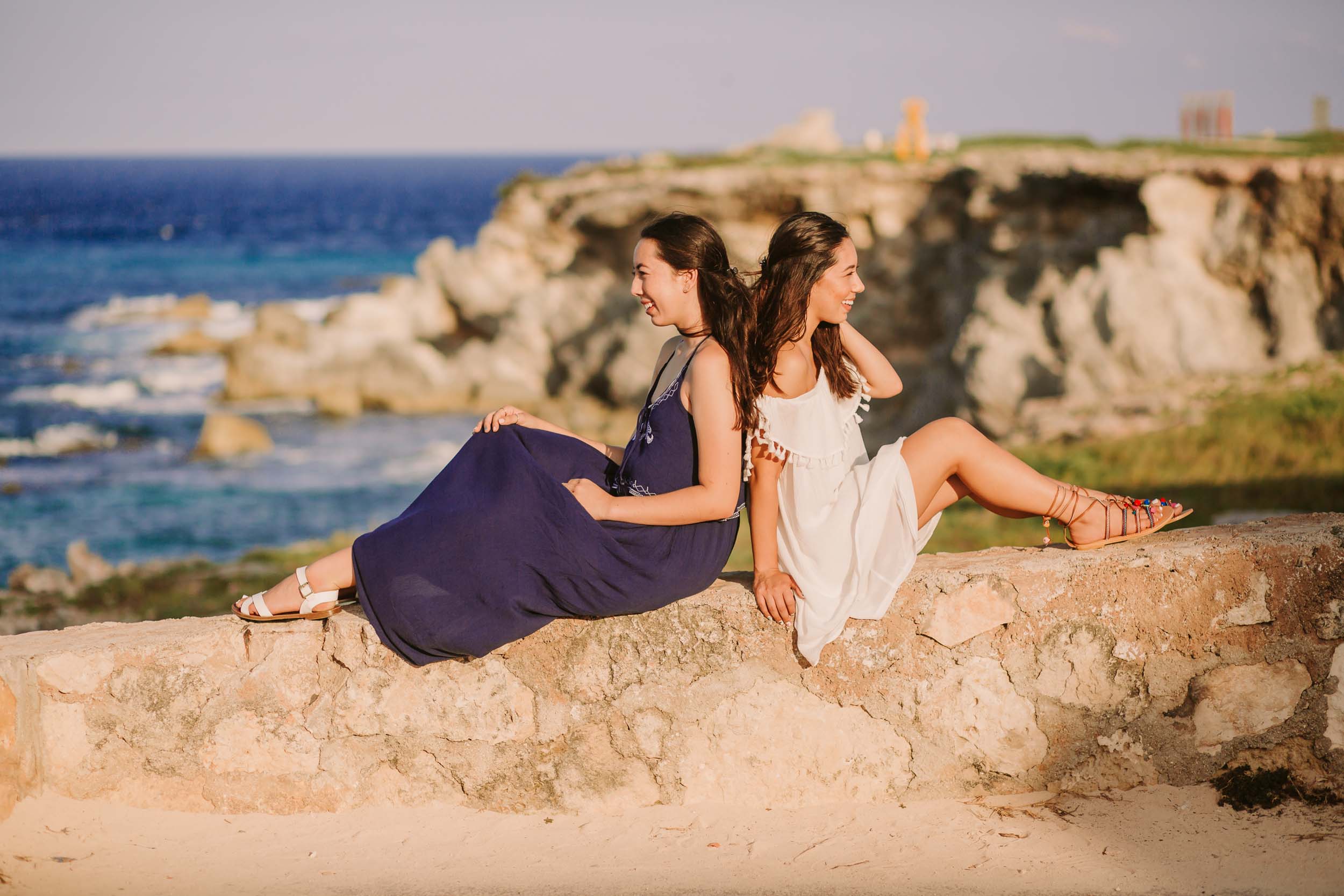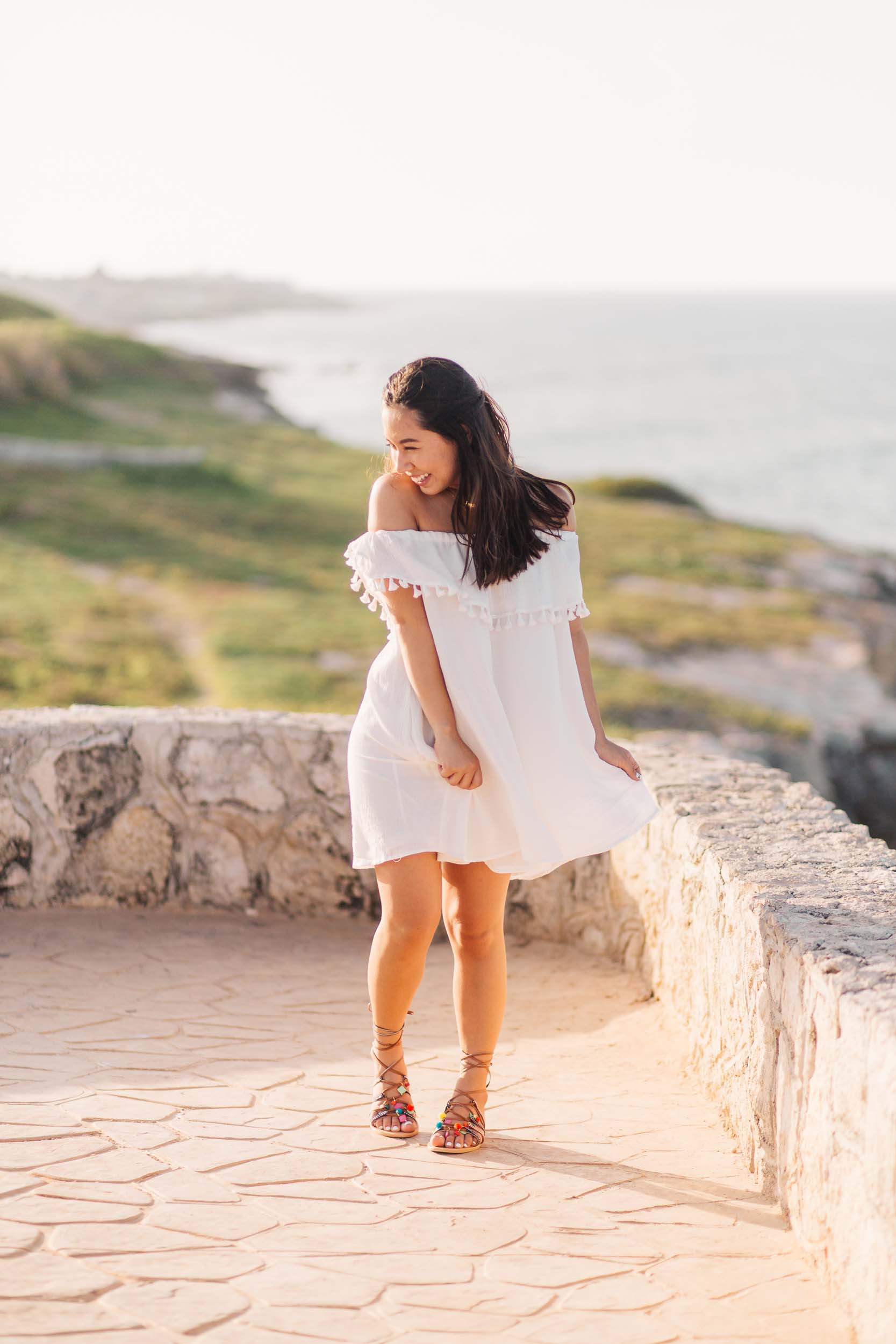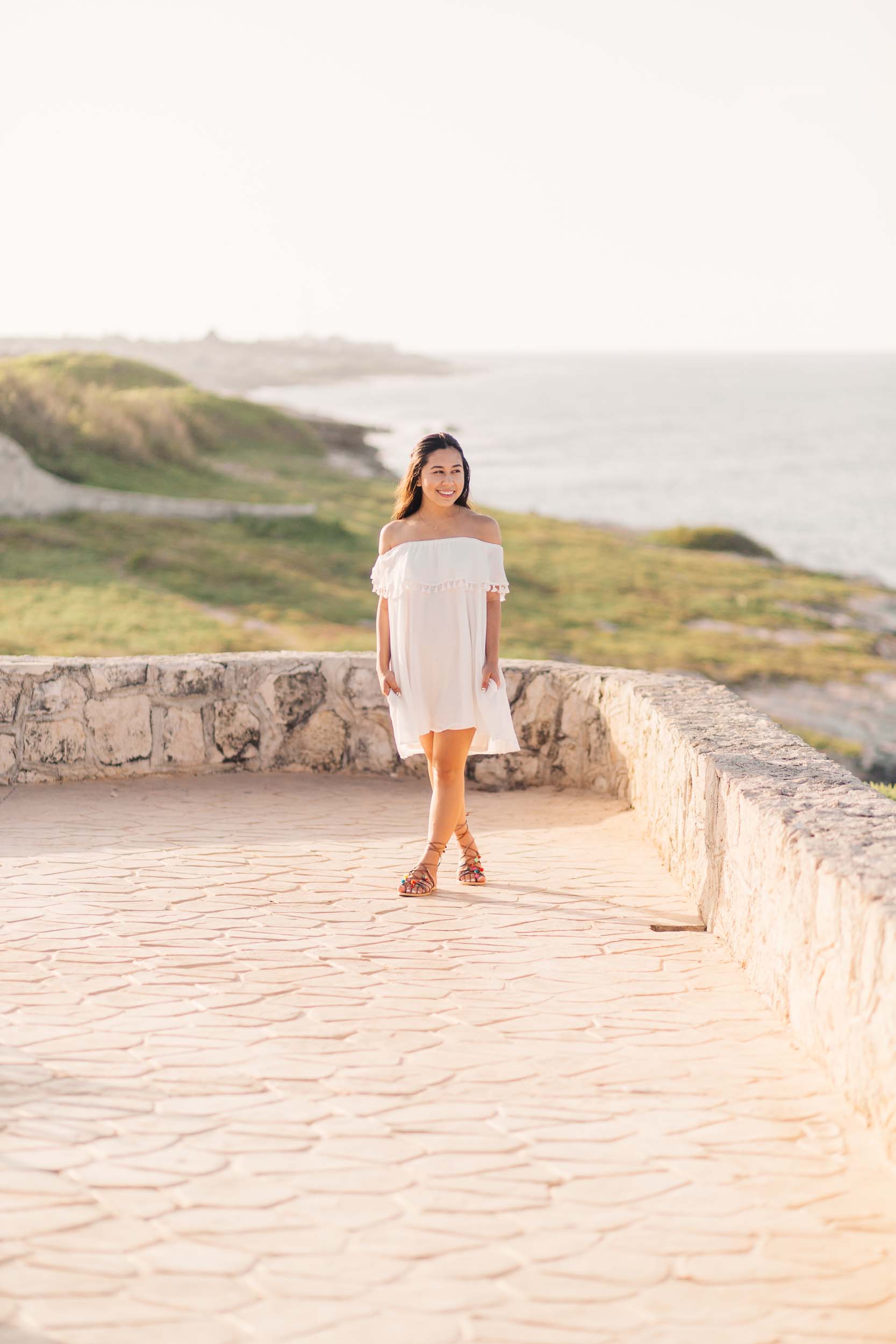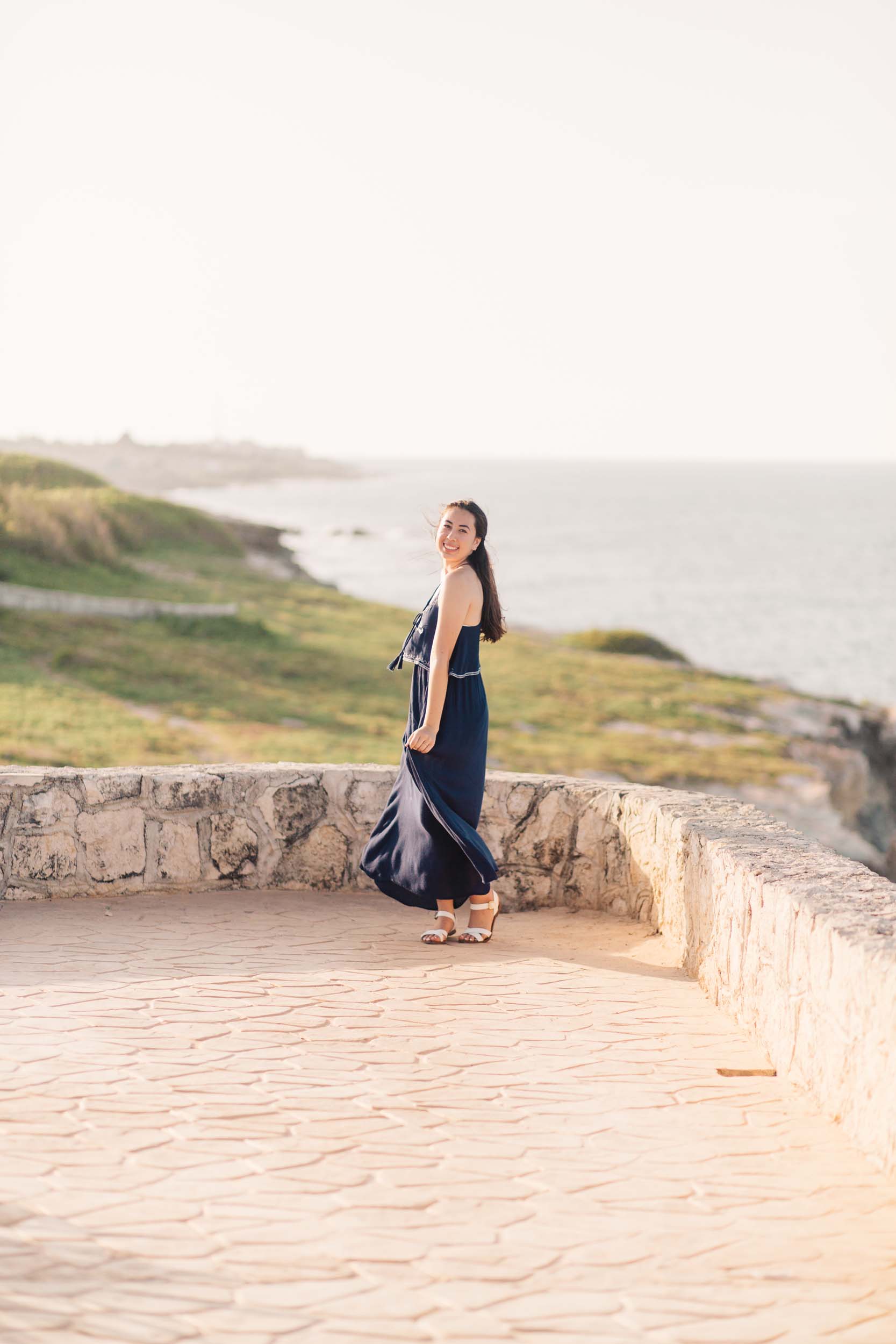 "When we got to the airport, we were stopped by an employee who told us he could give us a deal on a day in Isla Mujeres, which is where we had scheduled our Flytographer shoot. He didn't make it clear until we were there that we were actually checking out a new hotel for a sales presentation before we could leave! We got a great deal on transportation, a free golf cart and tickets to Garrafon Natural Reef Park, but we did have to sit through three hours of the presentation and say no a few (okay, a lot of) times before we could get on with our day!"
Moral of the story: If you're ok with spending a few hours of your day stuck in a sales presentation in exchange for some freebies, go for it. Otherwise, move along and stick to your own itinerary.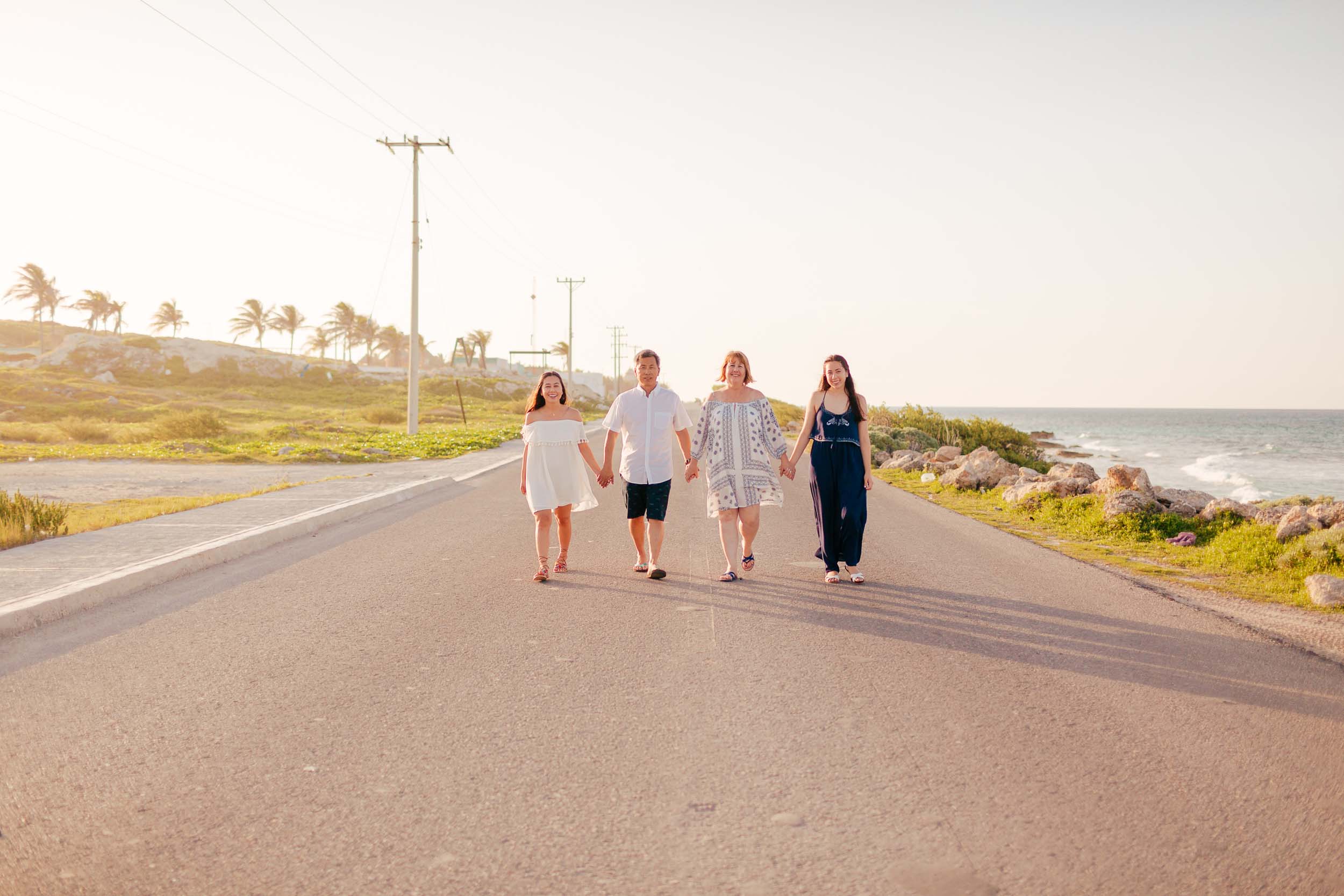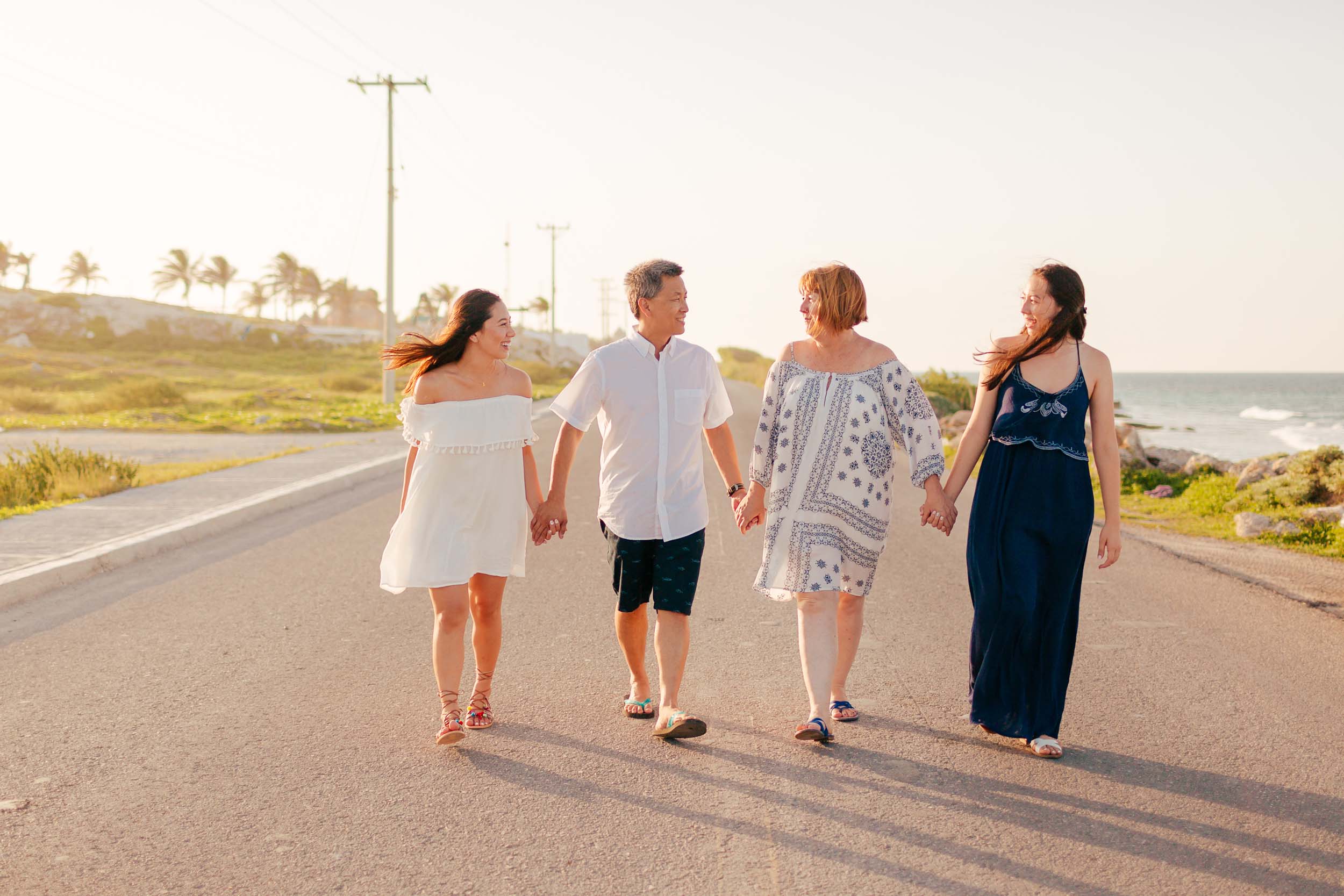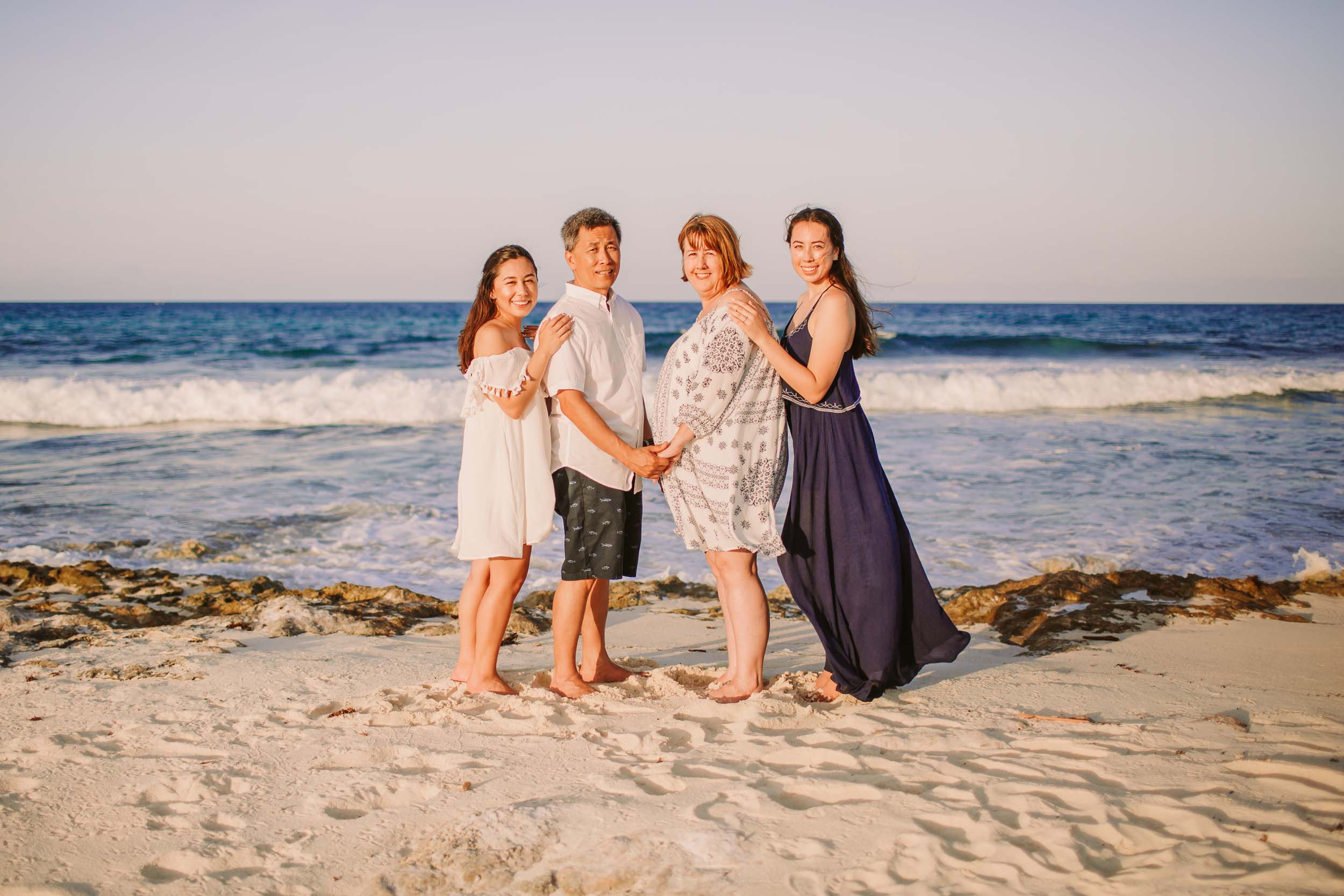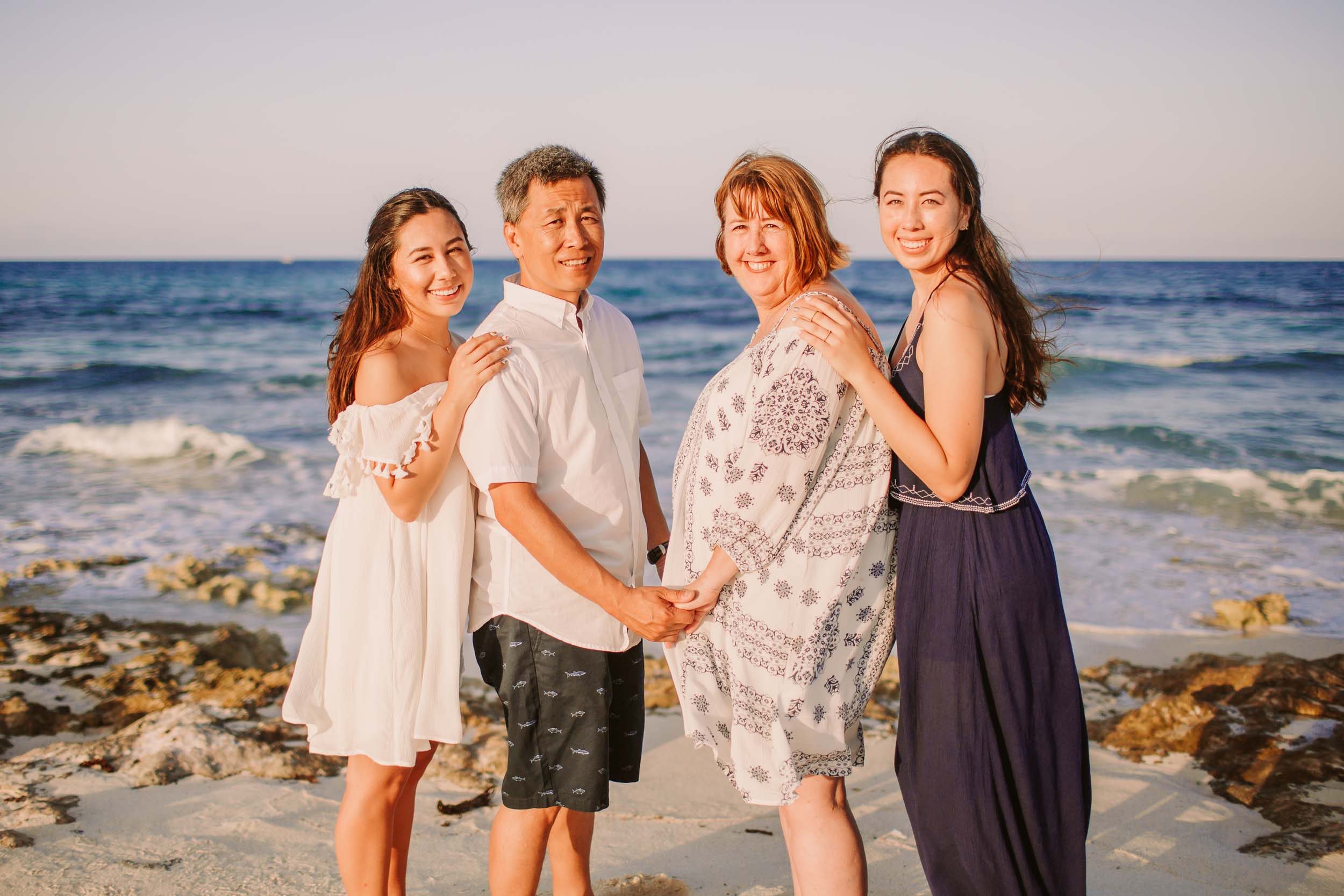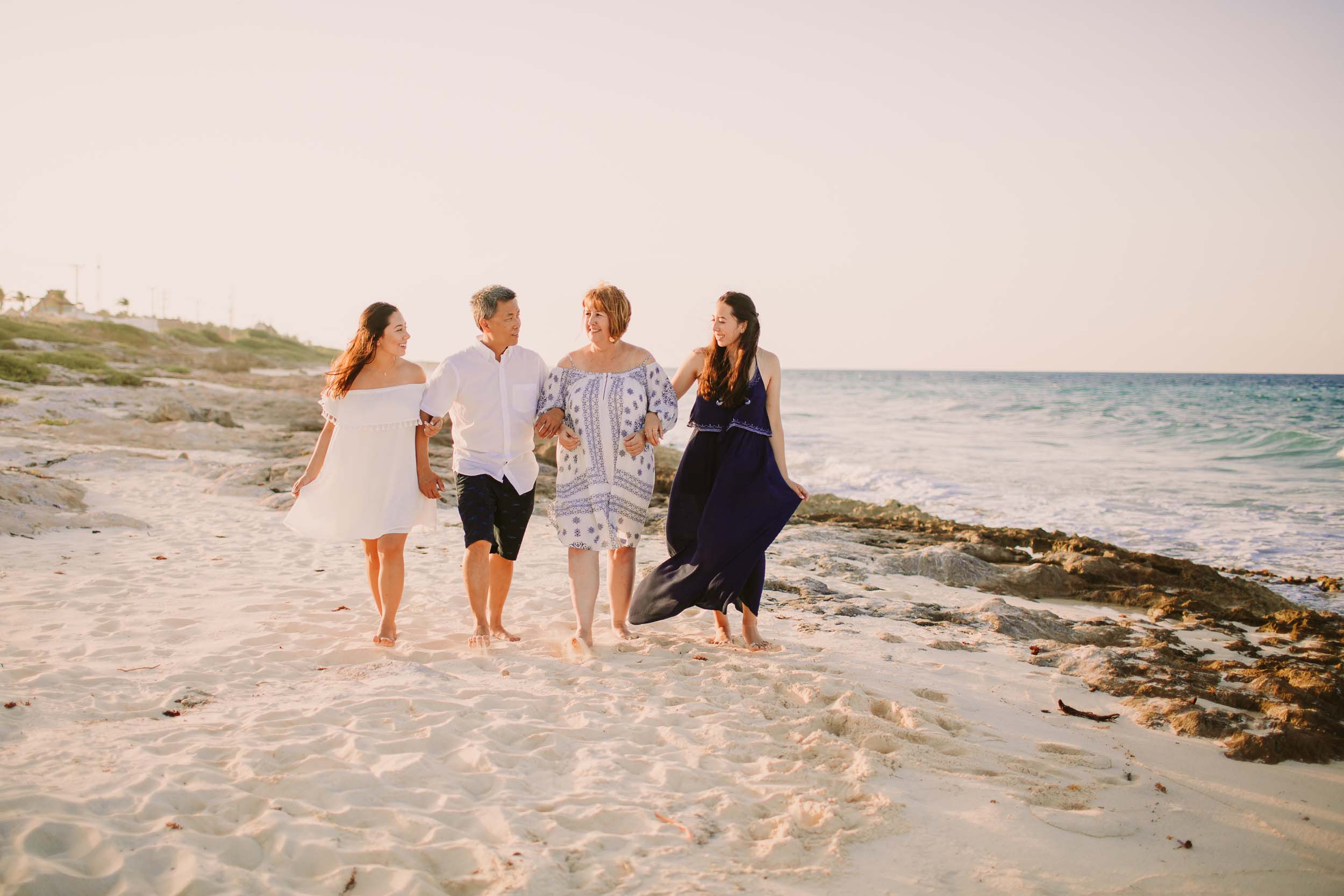 "My favourite memories were seeing the ruins at Chichen-Itza, swimming through the underground river at Xcaret and driving the golf cart around Isla Mujeres.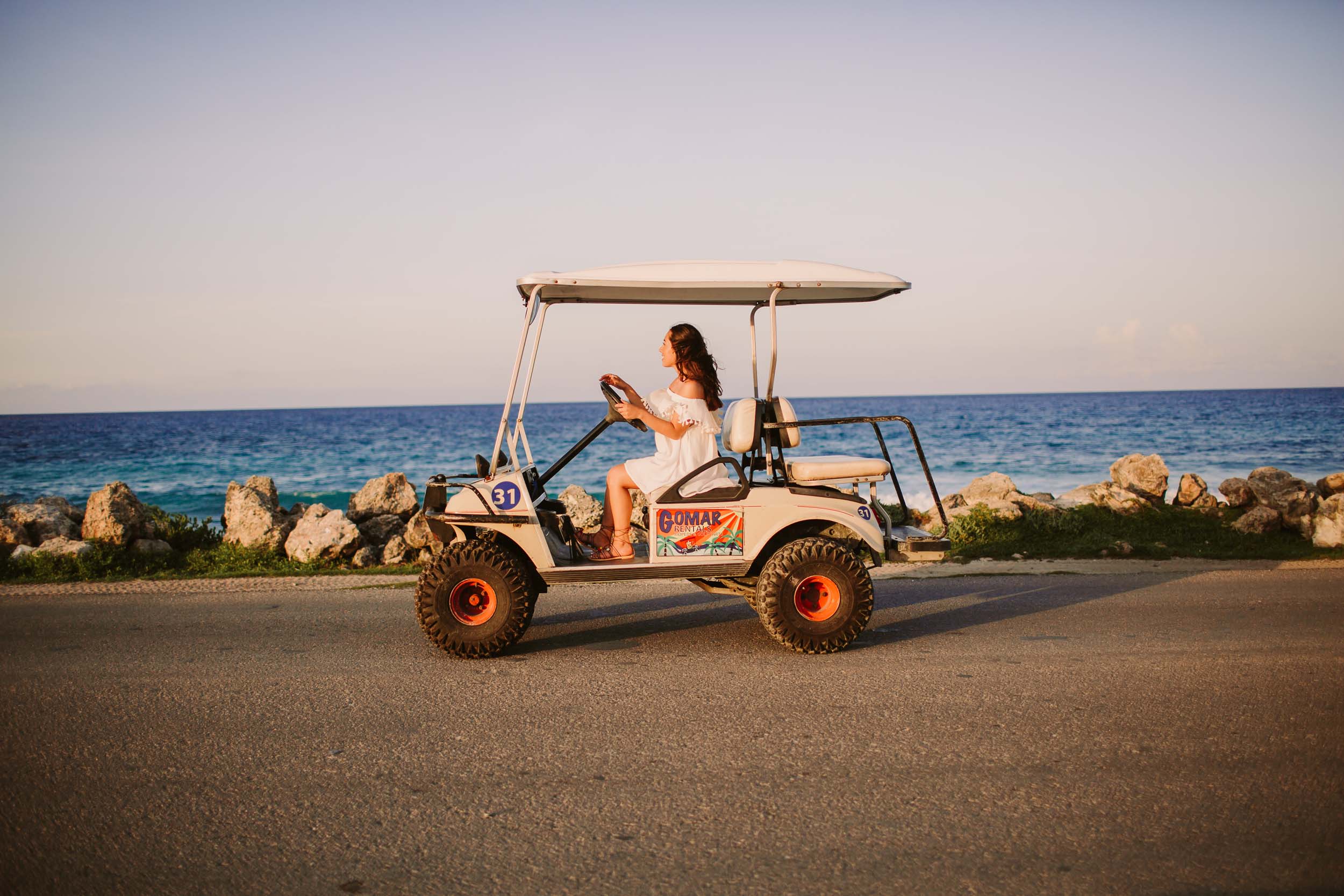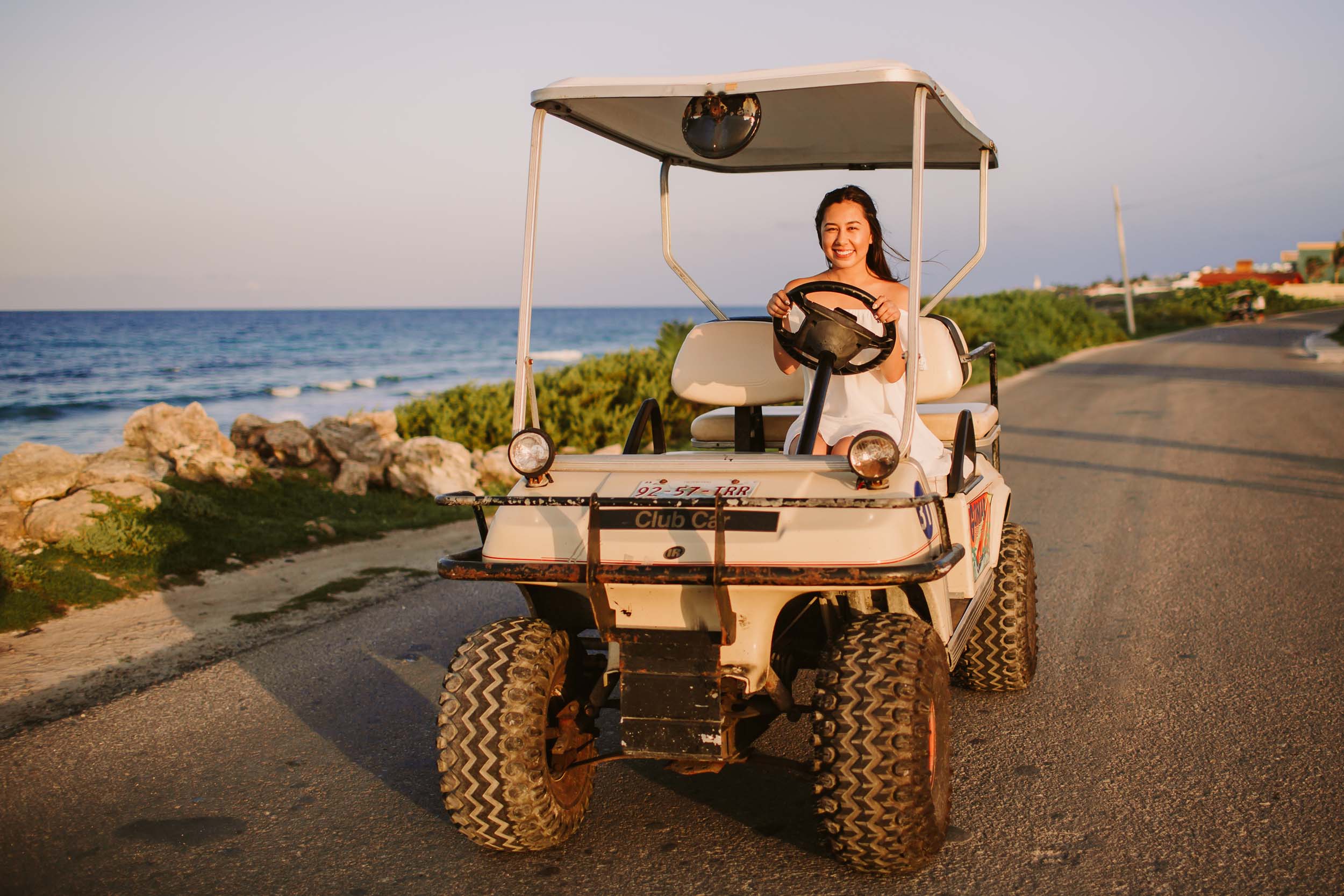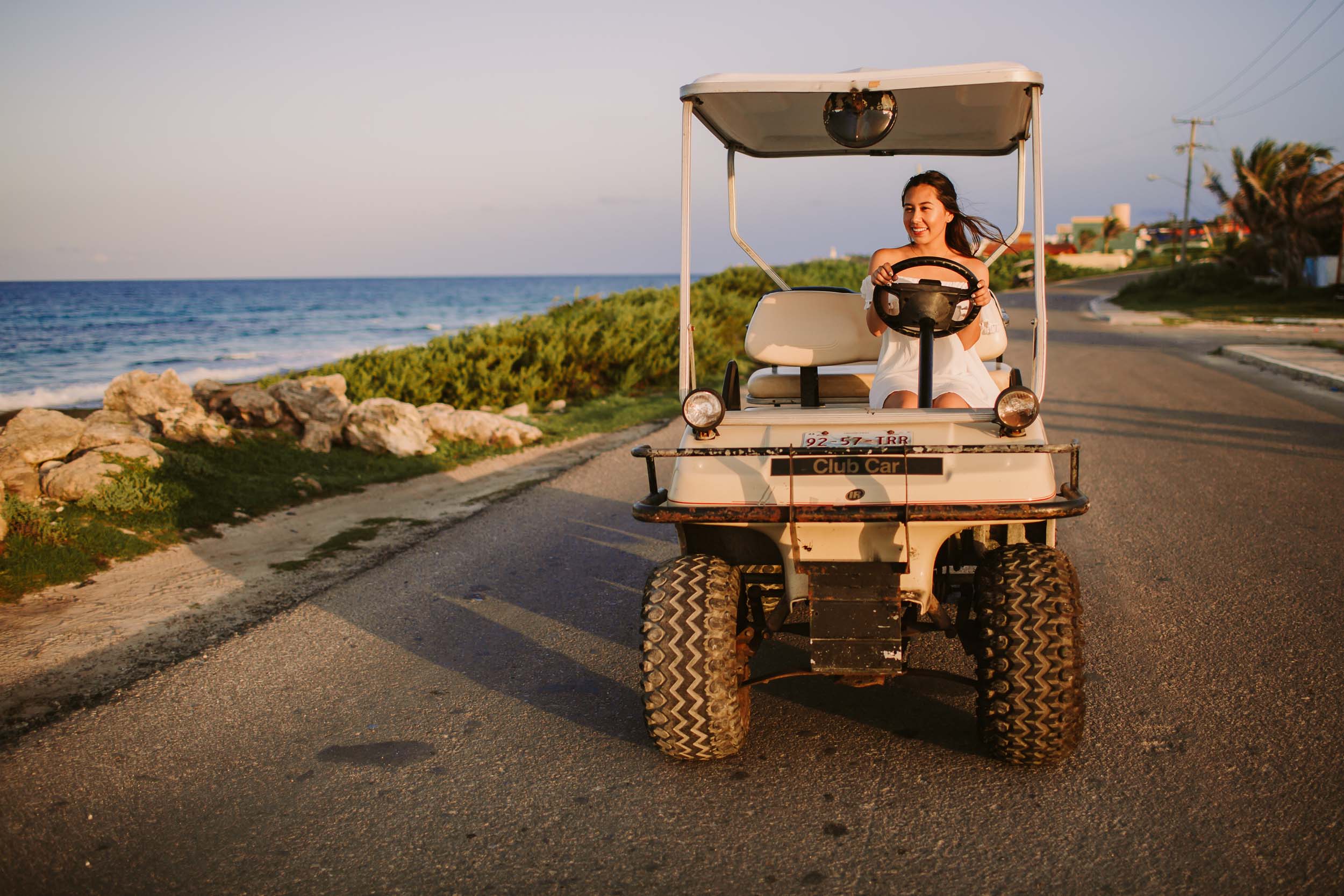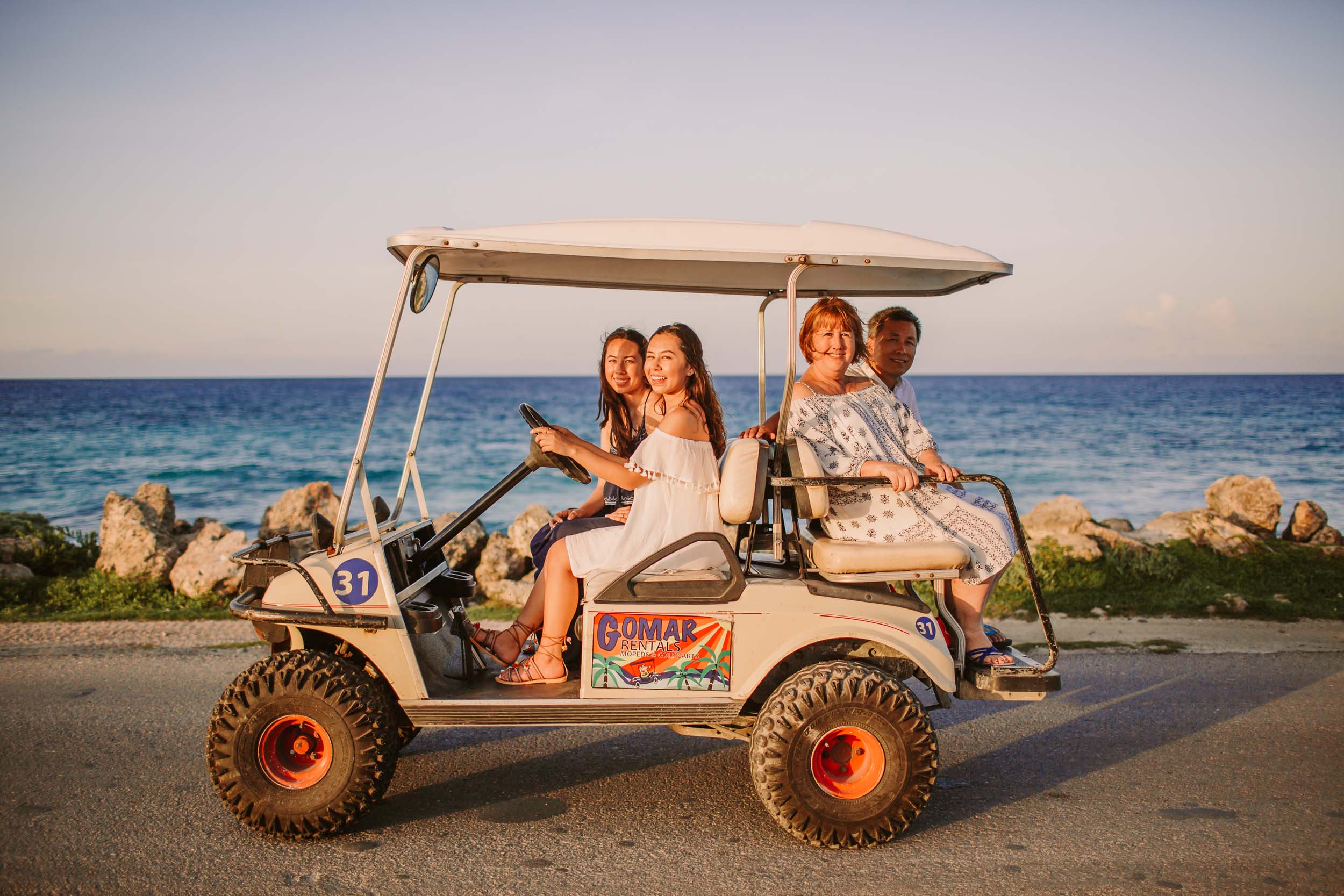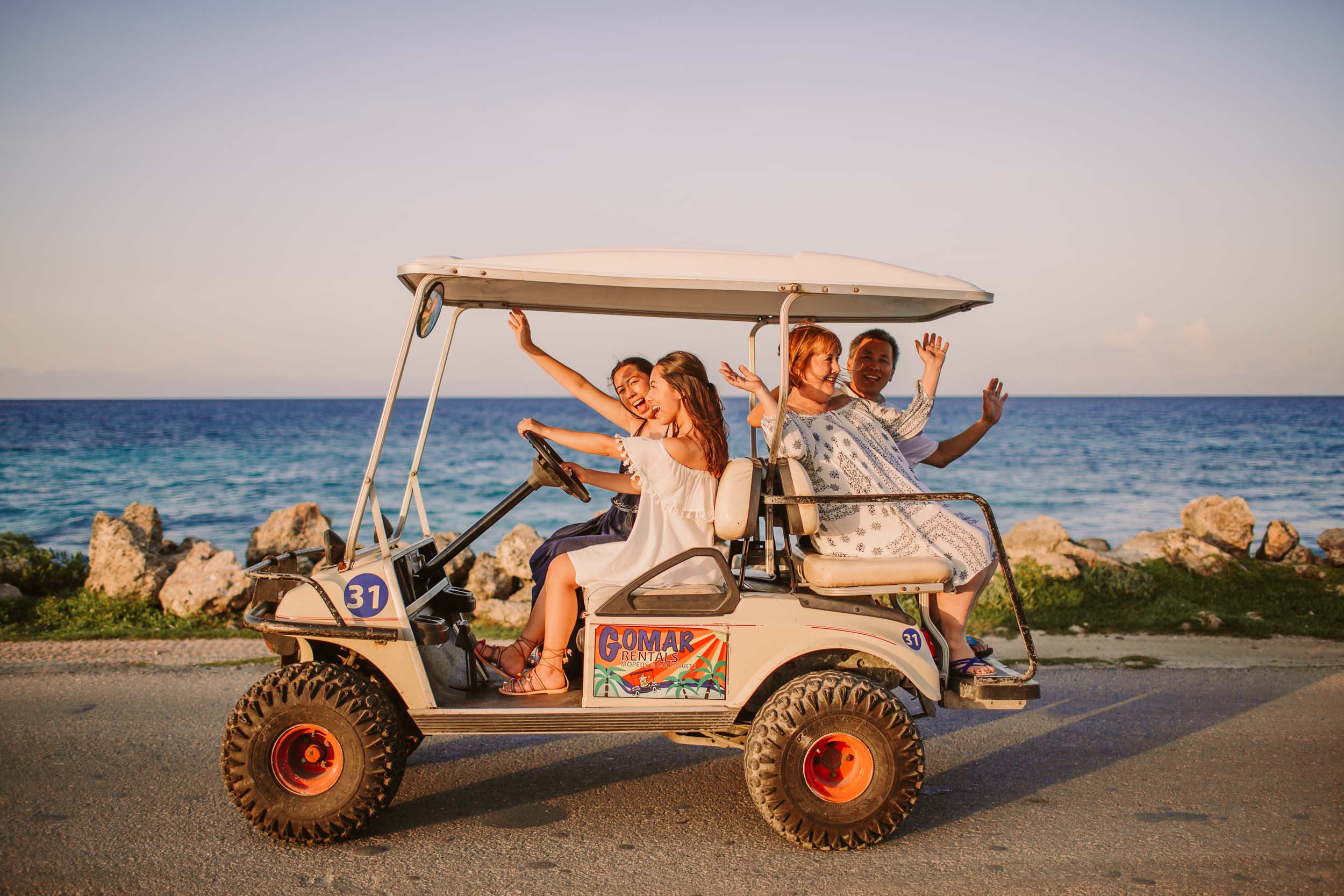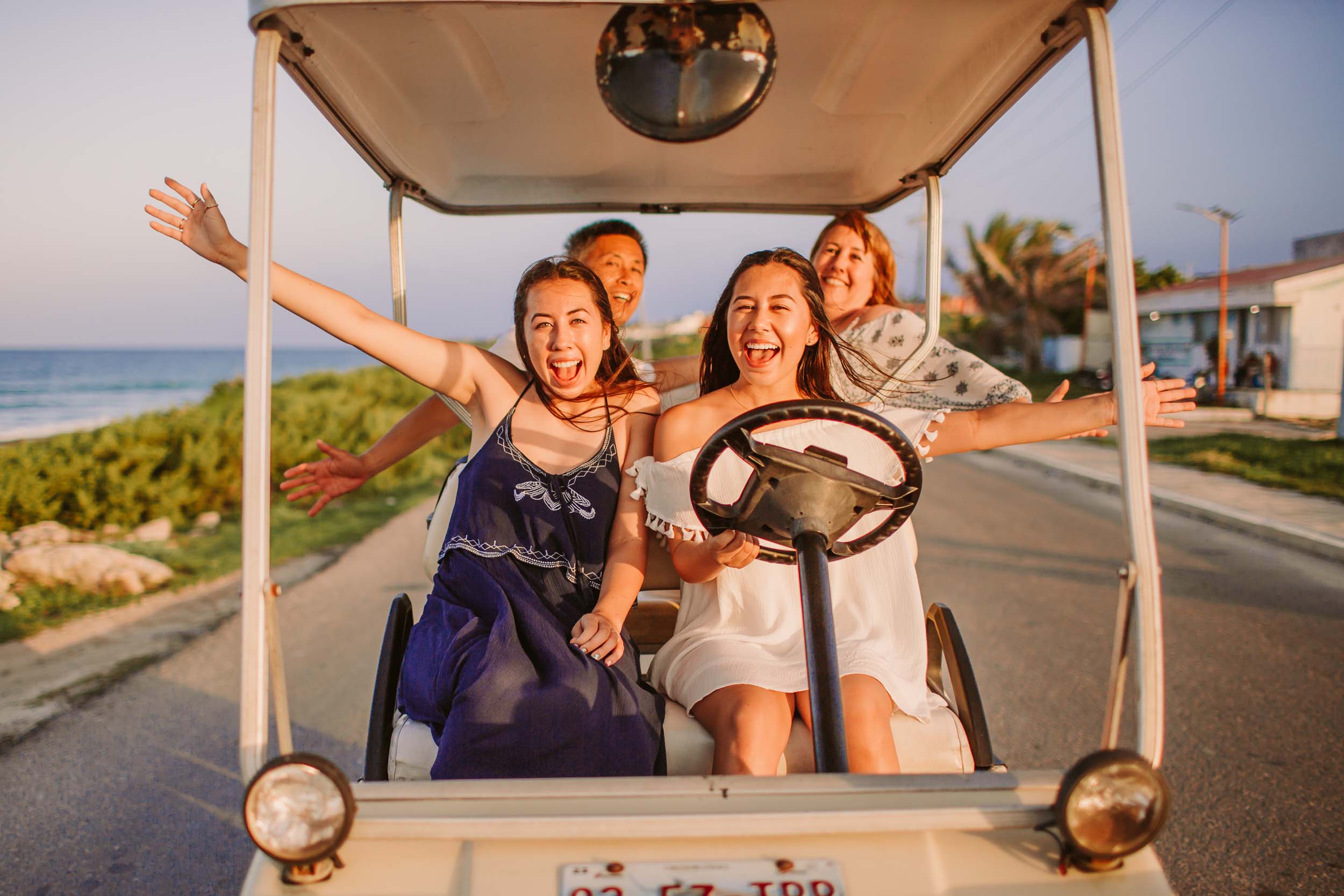 "Go to Hacienda Sisal for veggie enchiladas and fajitas. Also, the ice cream shop at Chichen-Itza has the BEST coconut and mango ice cream I've ever had!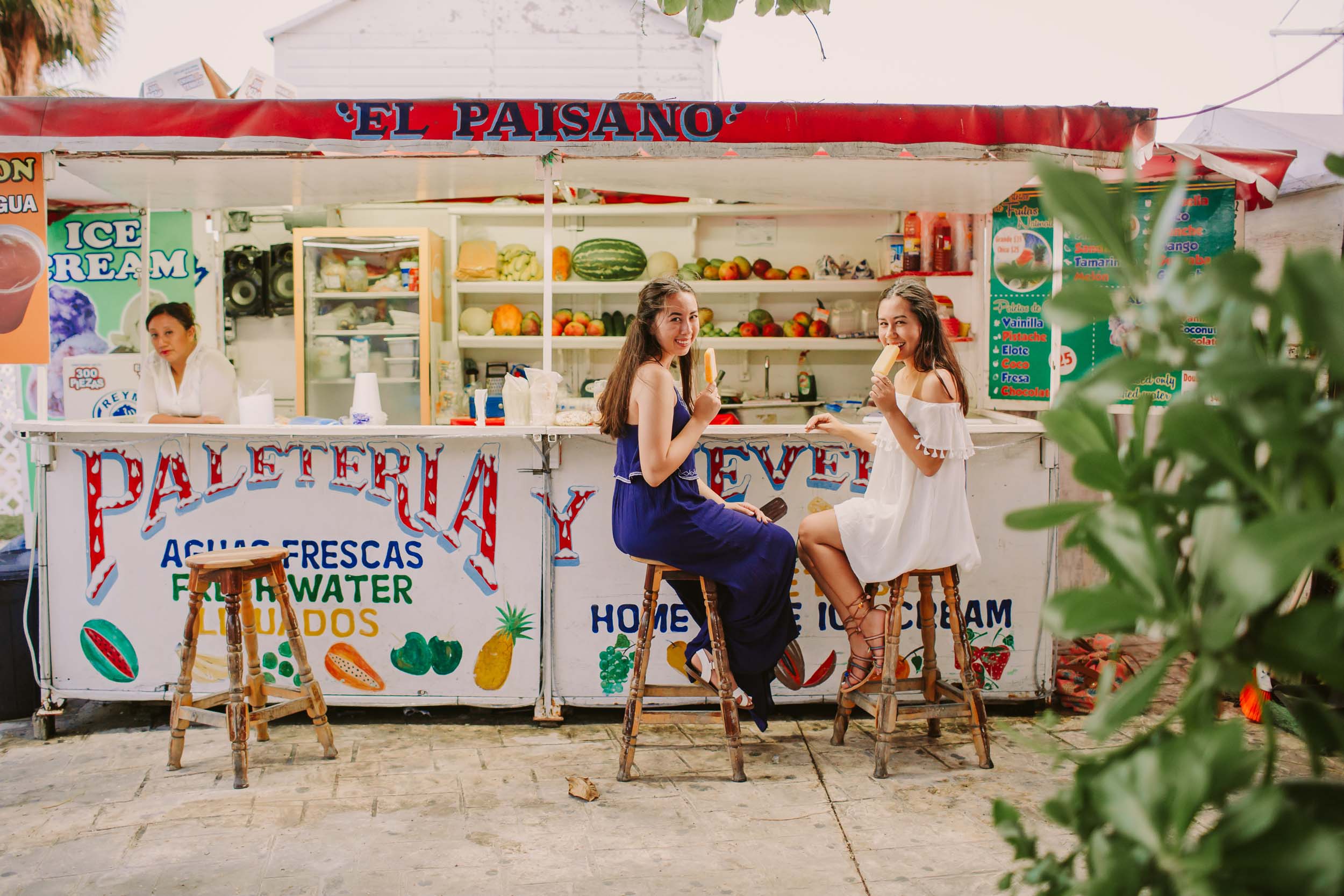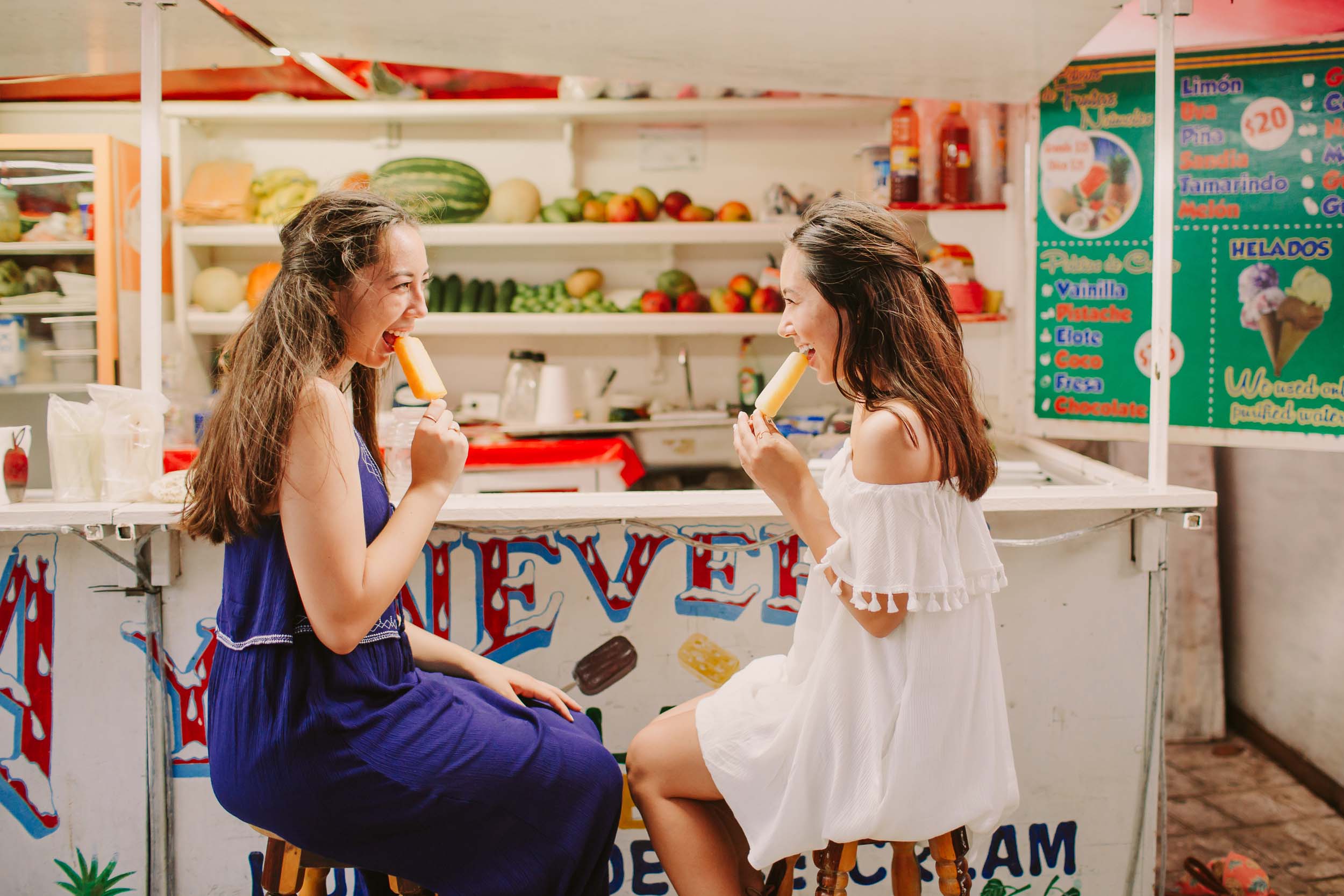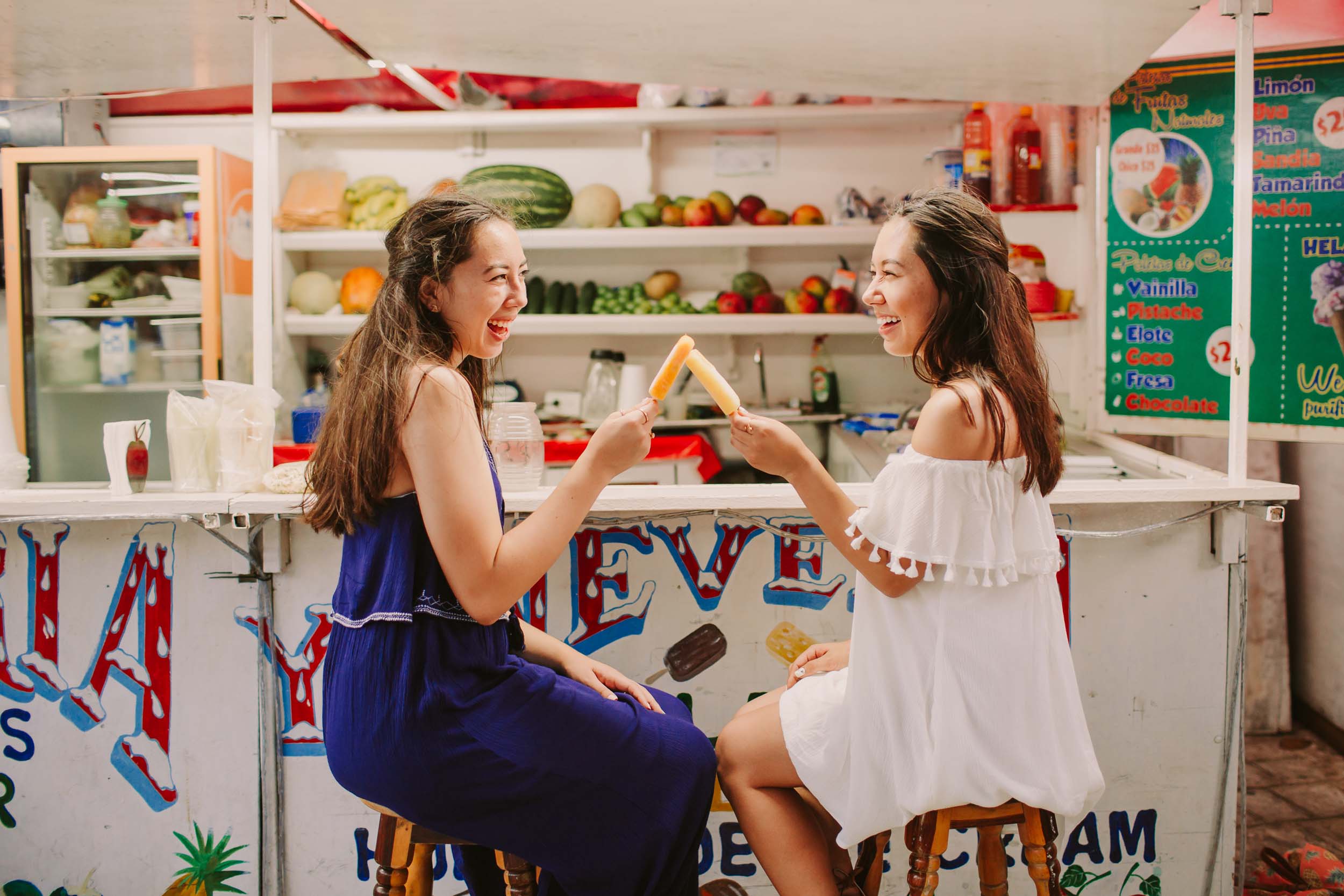 "I found Flytographer while scrolling through my Instagram feed and I'm so glad I did! Especially being a blogger, finding a place that has a list of photographers set up all around the world is seriously a genius idea and I'm so glad I came across it right before my trip to Cancun, Mexico.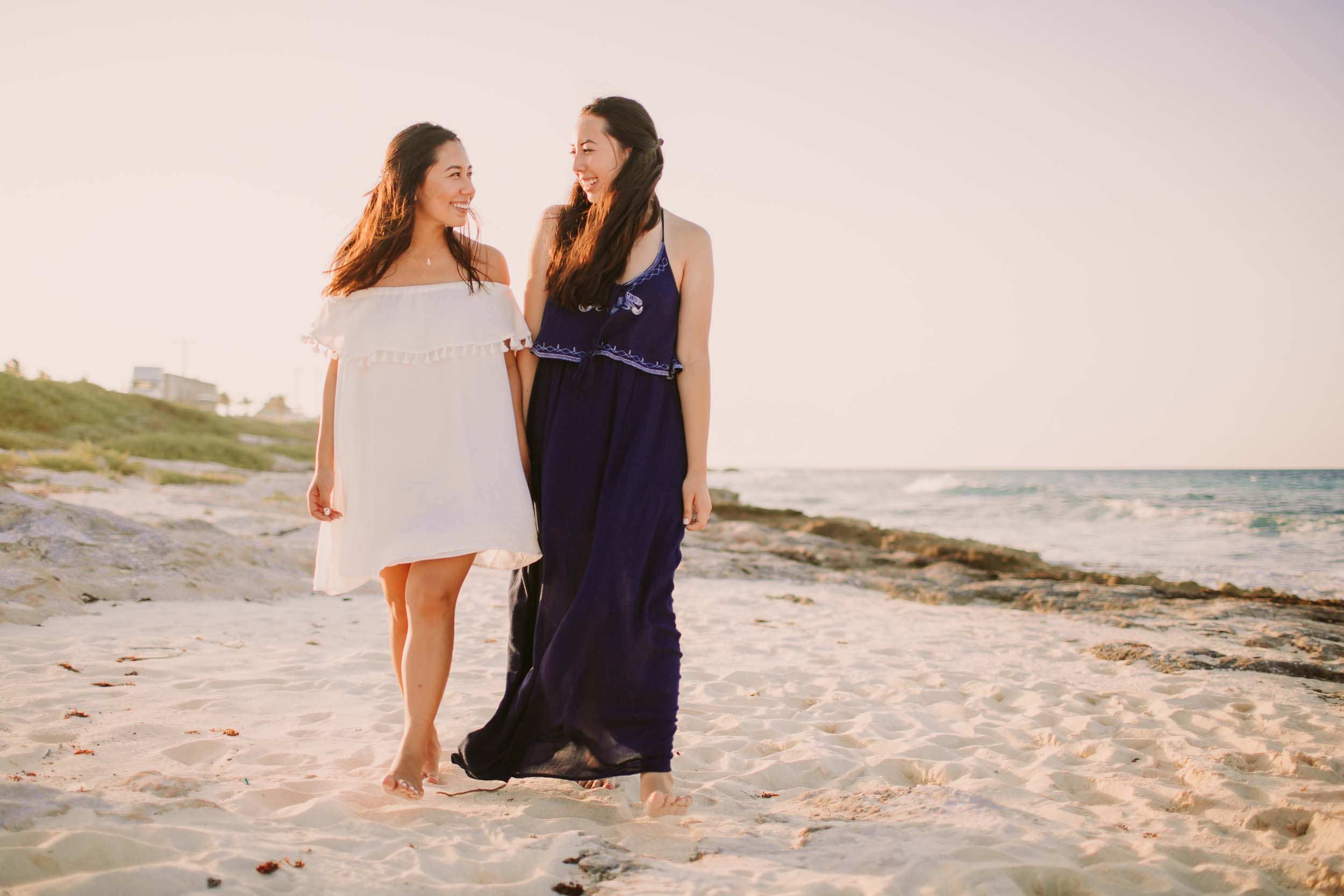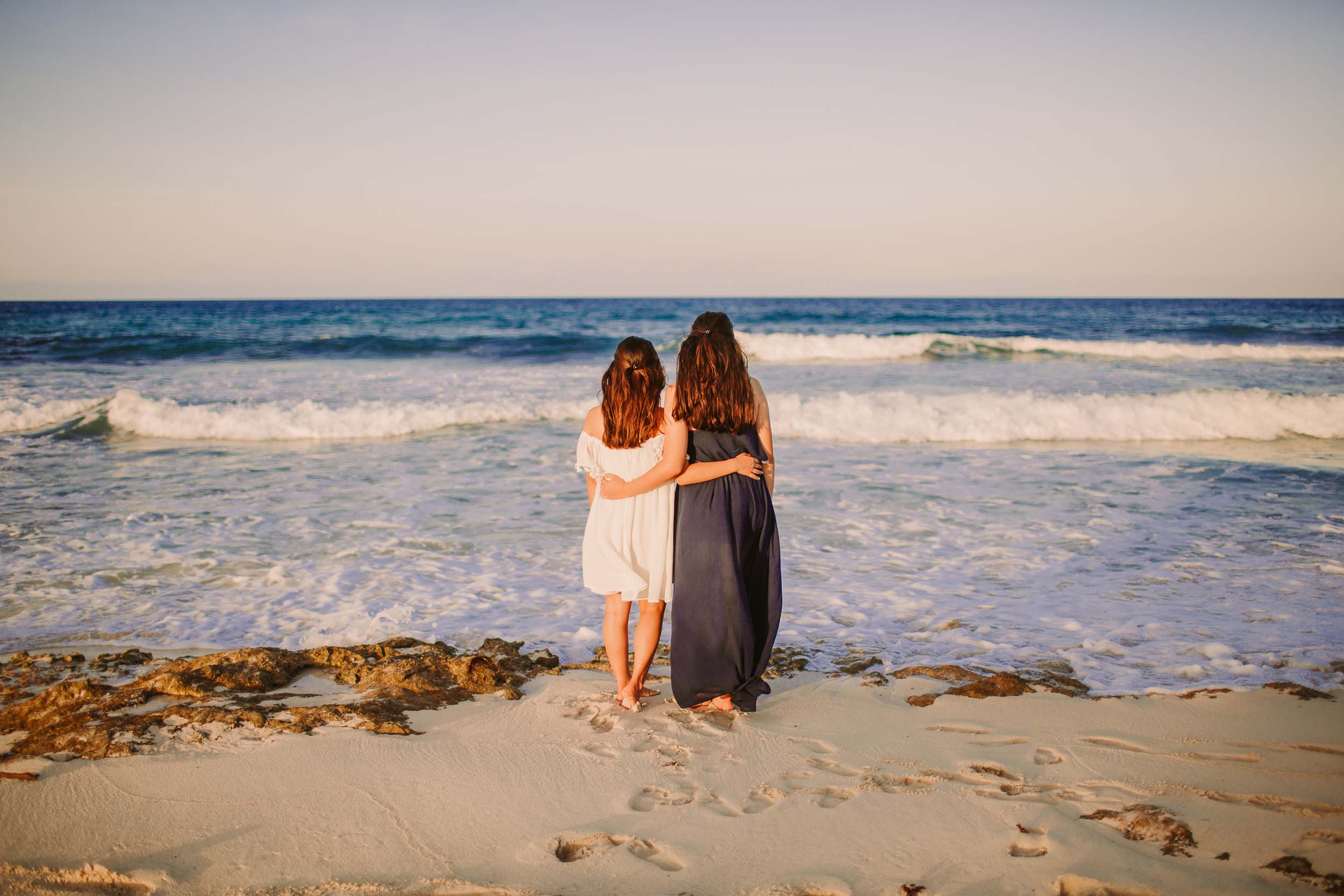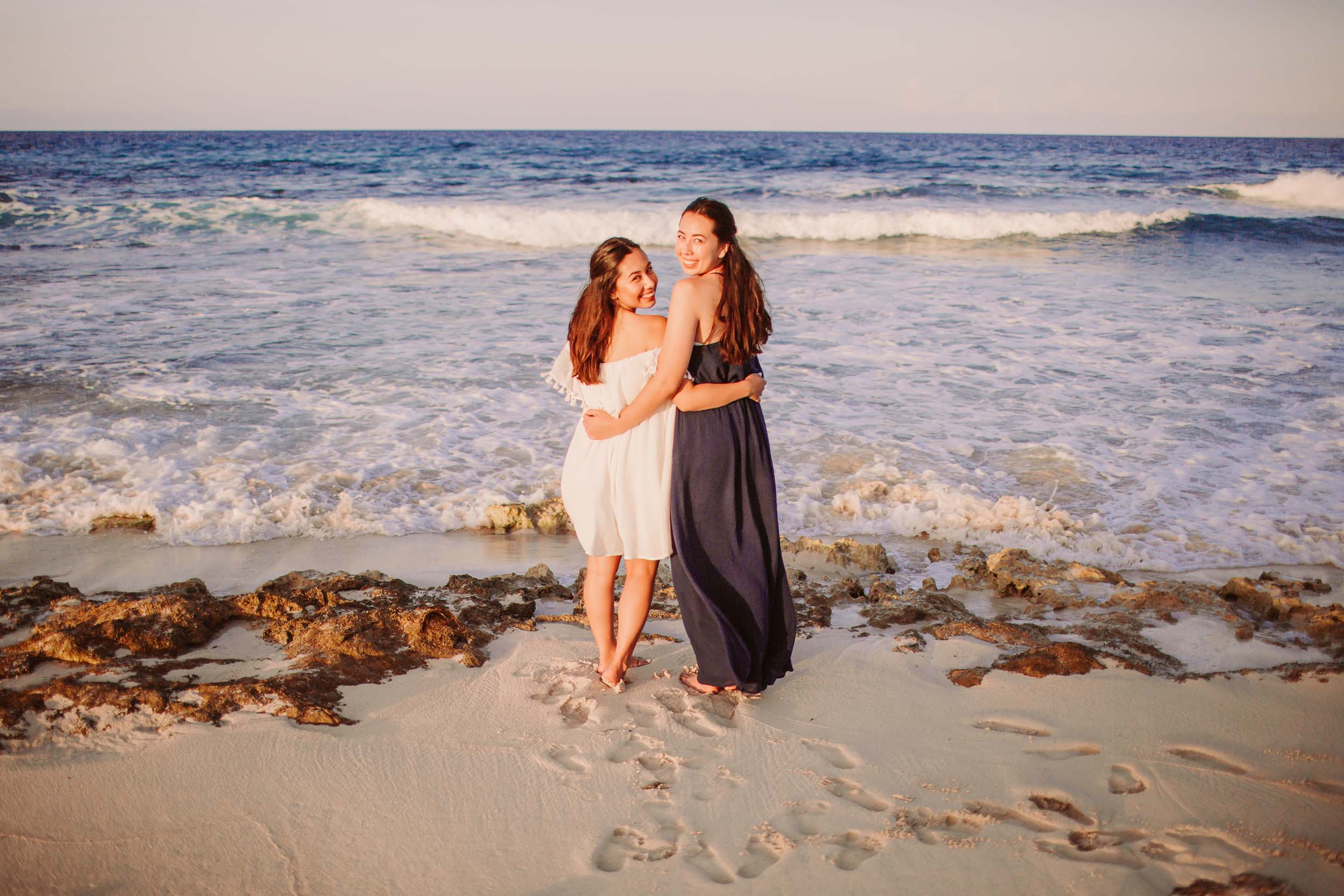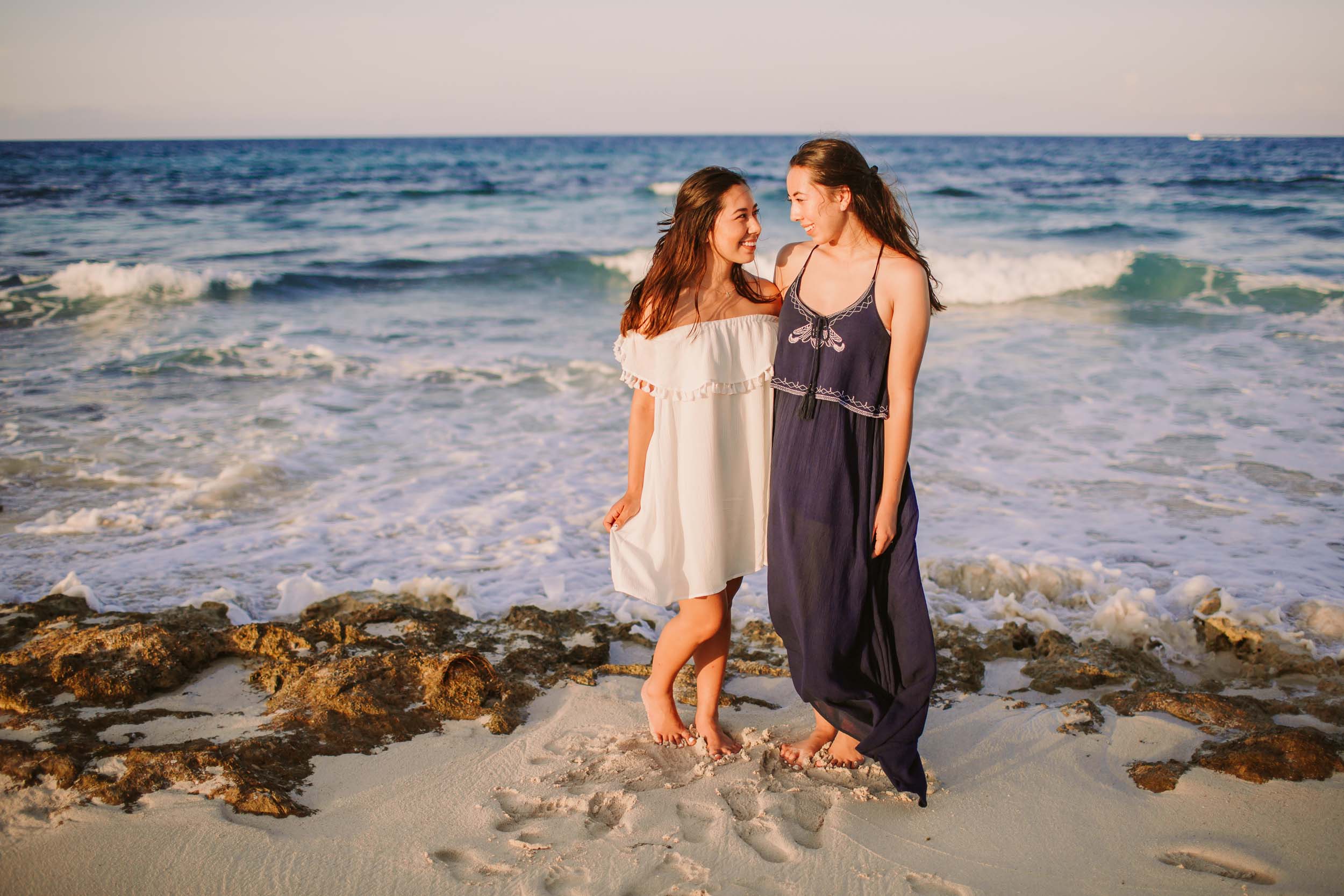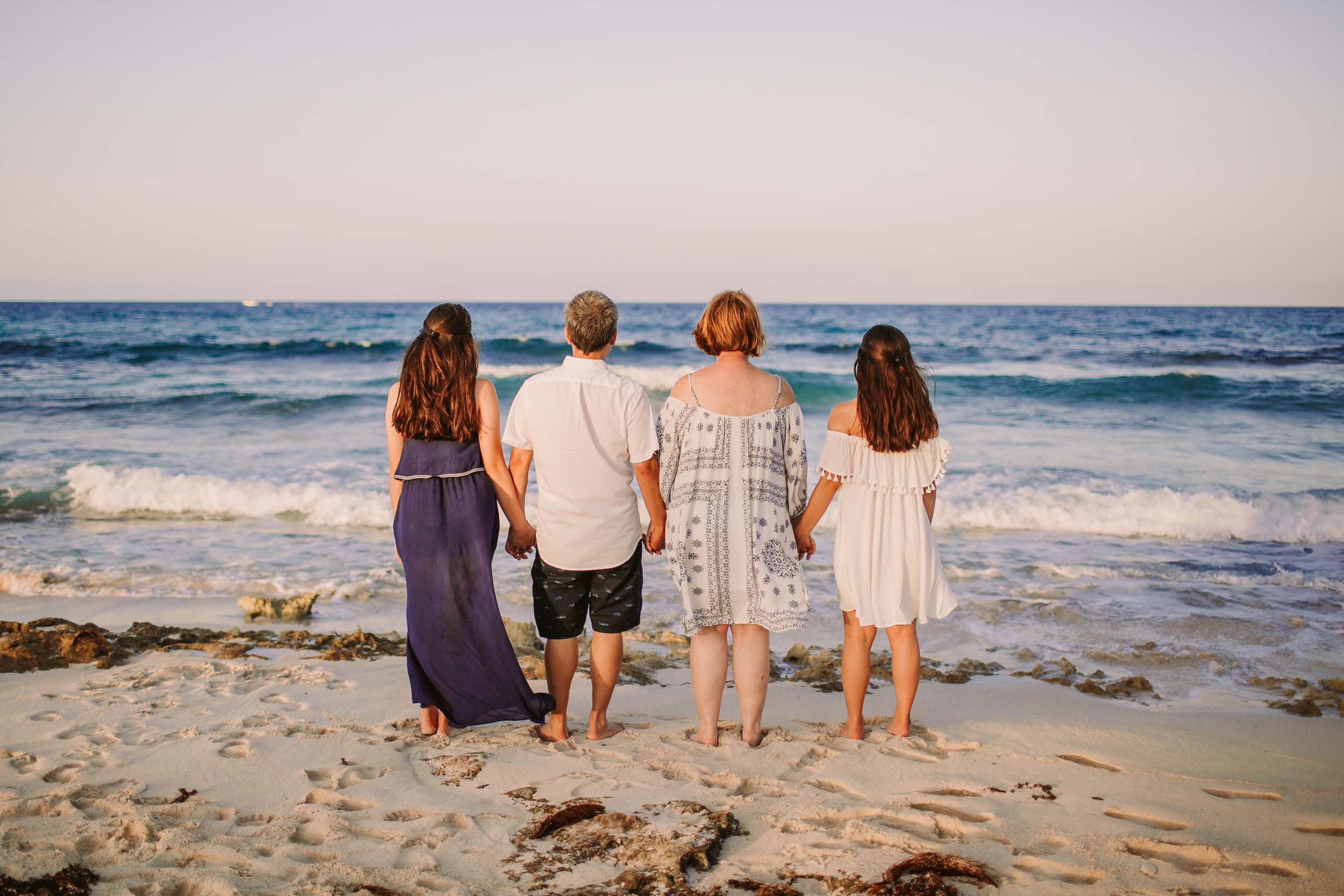 "Once we met up in Isla Mujeres, Flytographer Monica helped us get the golf cart for extra time so we could make it to a special lookout point at the end of the island. She made me and my family feel very comfortable when taking photos and knew all the best places to take us for the most beautiful and scenic backdrops!
"¡Muchas gracias Monica y Flytographer!" – Ciera