See more: family – adoption – love – Las Vegas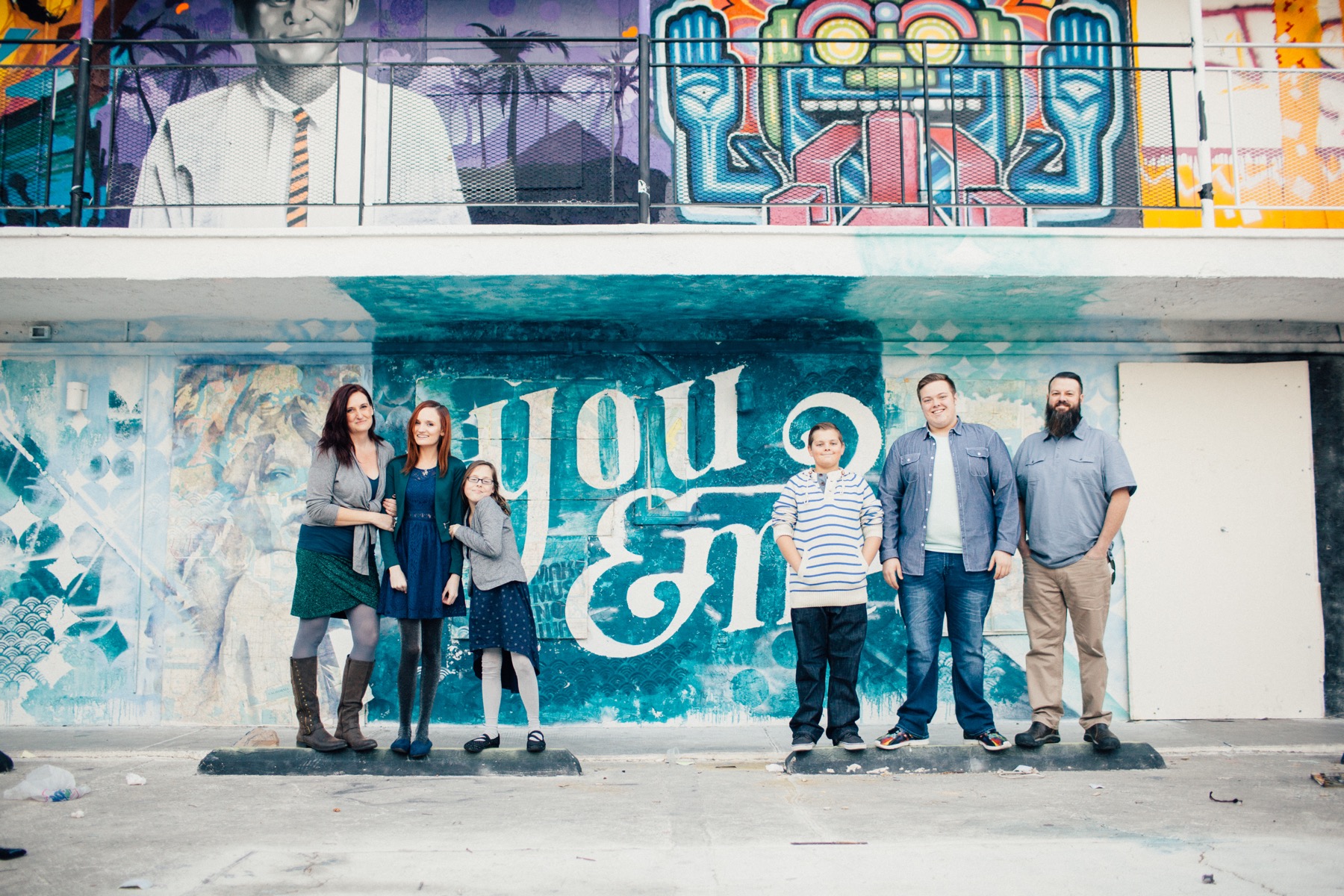 Family comes in all shapes and sizes – and this blended, fun-loving family decided to celebrate their tight bonds with a holiday road trip! Stopping in Las Vegas for New Year's Eve, Flytographer Belinda captured these family photos, from silly to emotional, in the funky Arts District of Las Vegas, Nevada.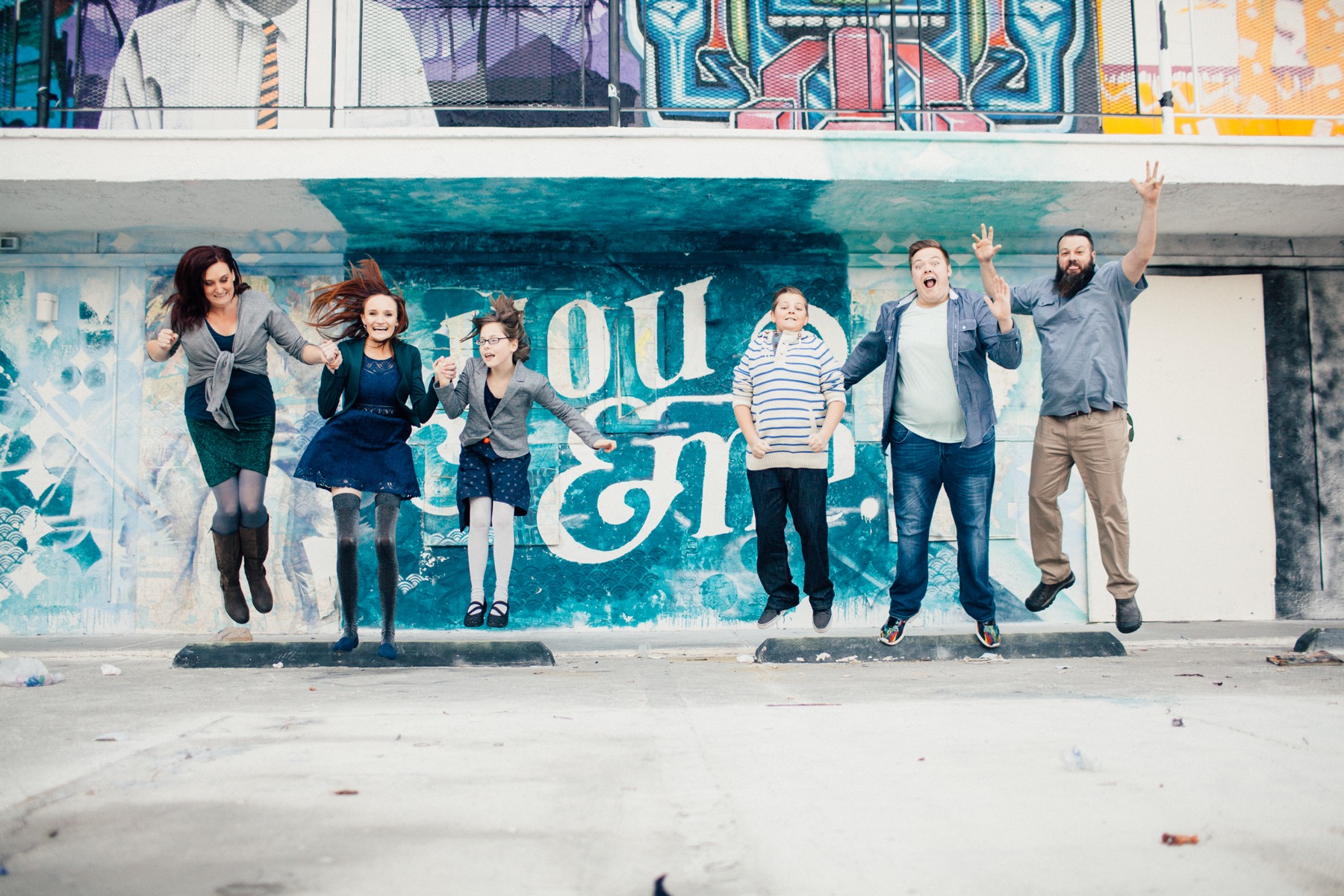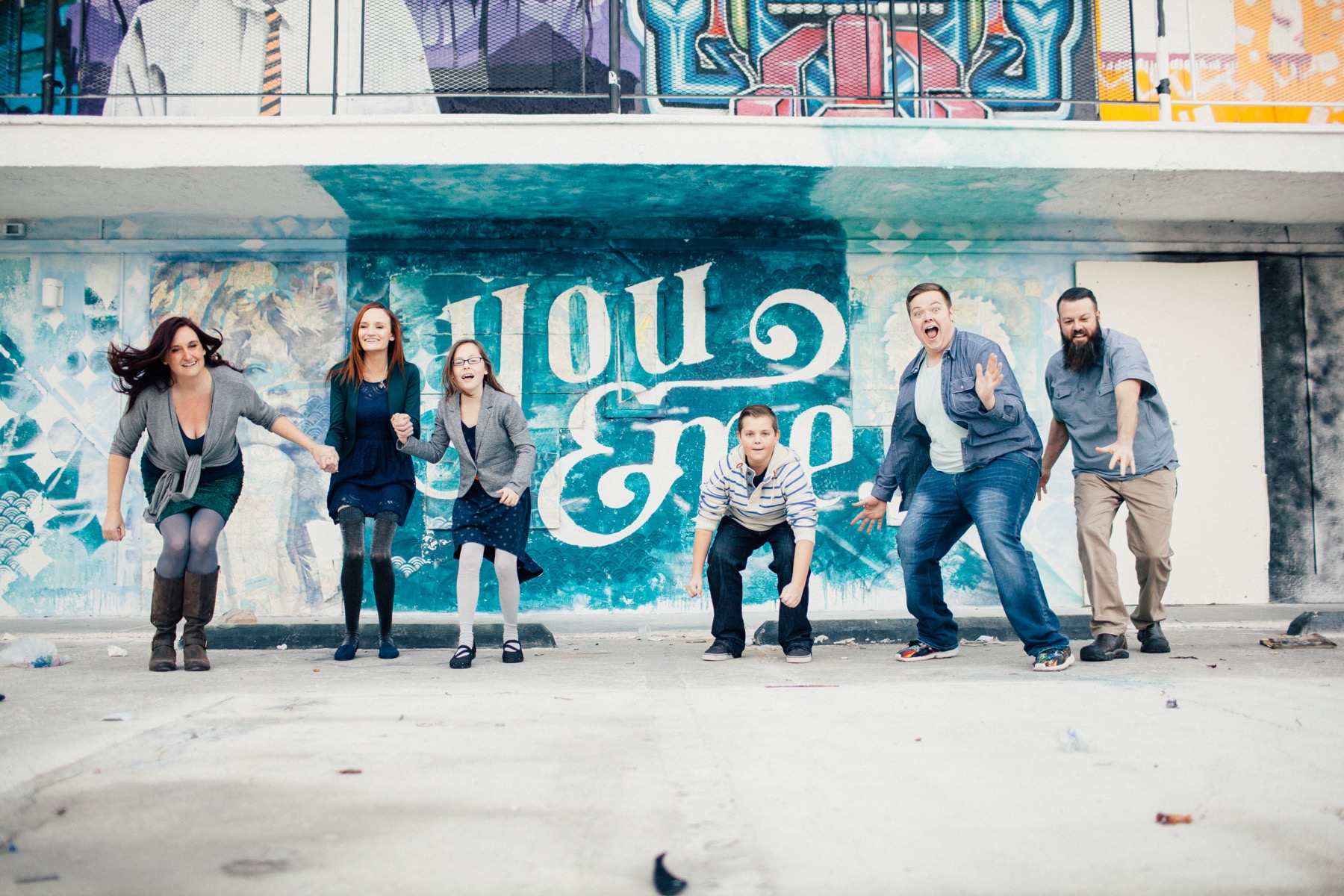 Elea: "This was our first 'entire family' vacation…which sounds kinda funny, but Mike & I have a 'Brady Bunch' family of his 2 boys, Isaac & Kurtis, and my daughter, Lexi; when I was younger, I had a baby girl, Mattie, whom I gave up for adoption. Six months ago she found me and with her adopted parents' blessing, we reconnected. We've visited numerous times since then, but for Christmas we decided to take one giant road trip with all six of us in tow!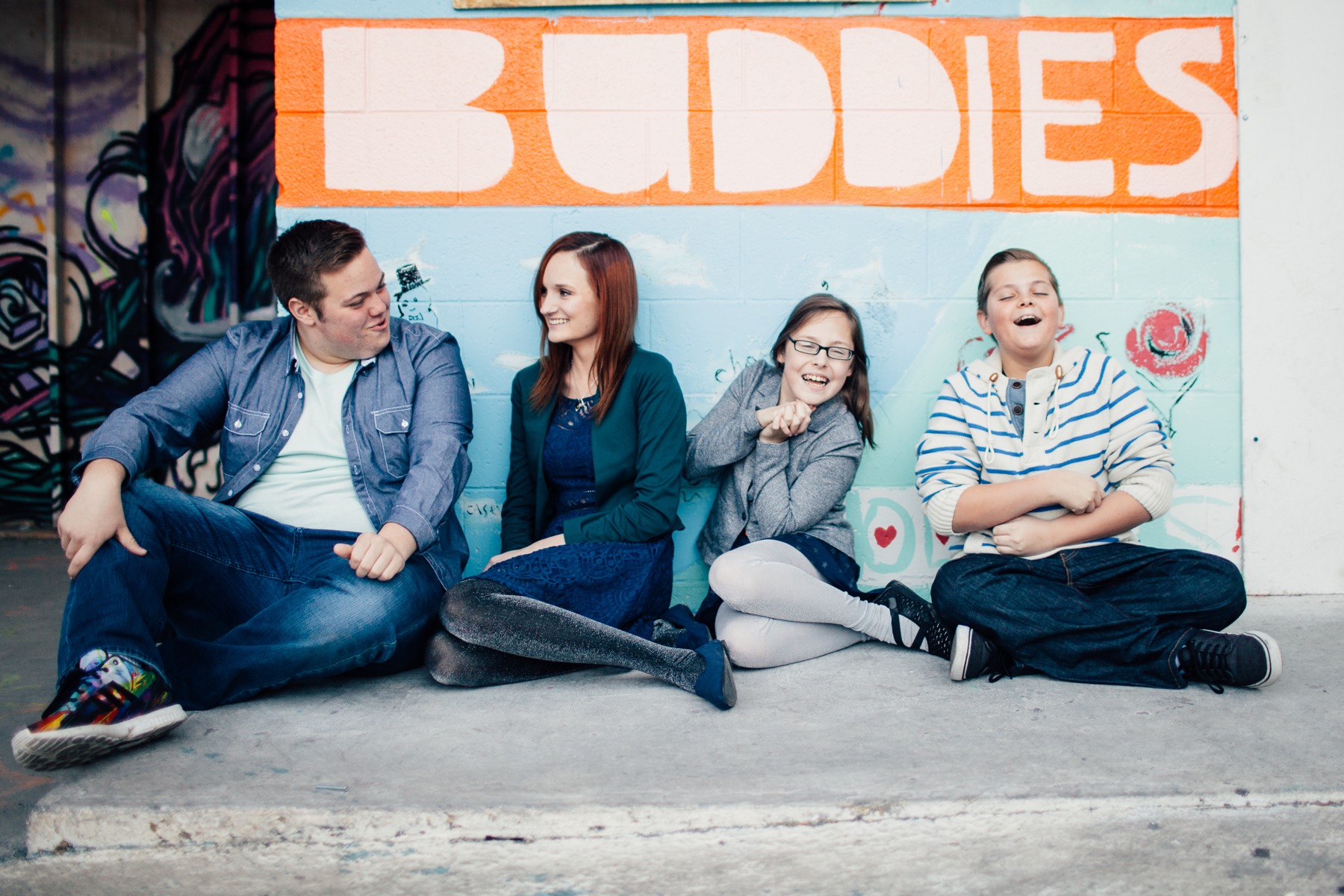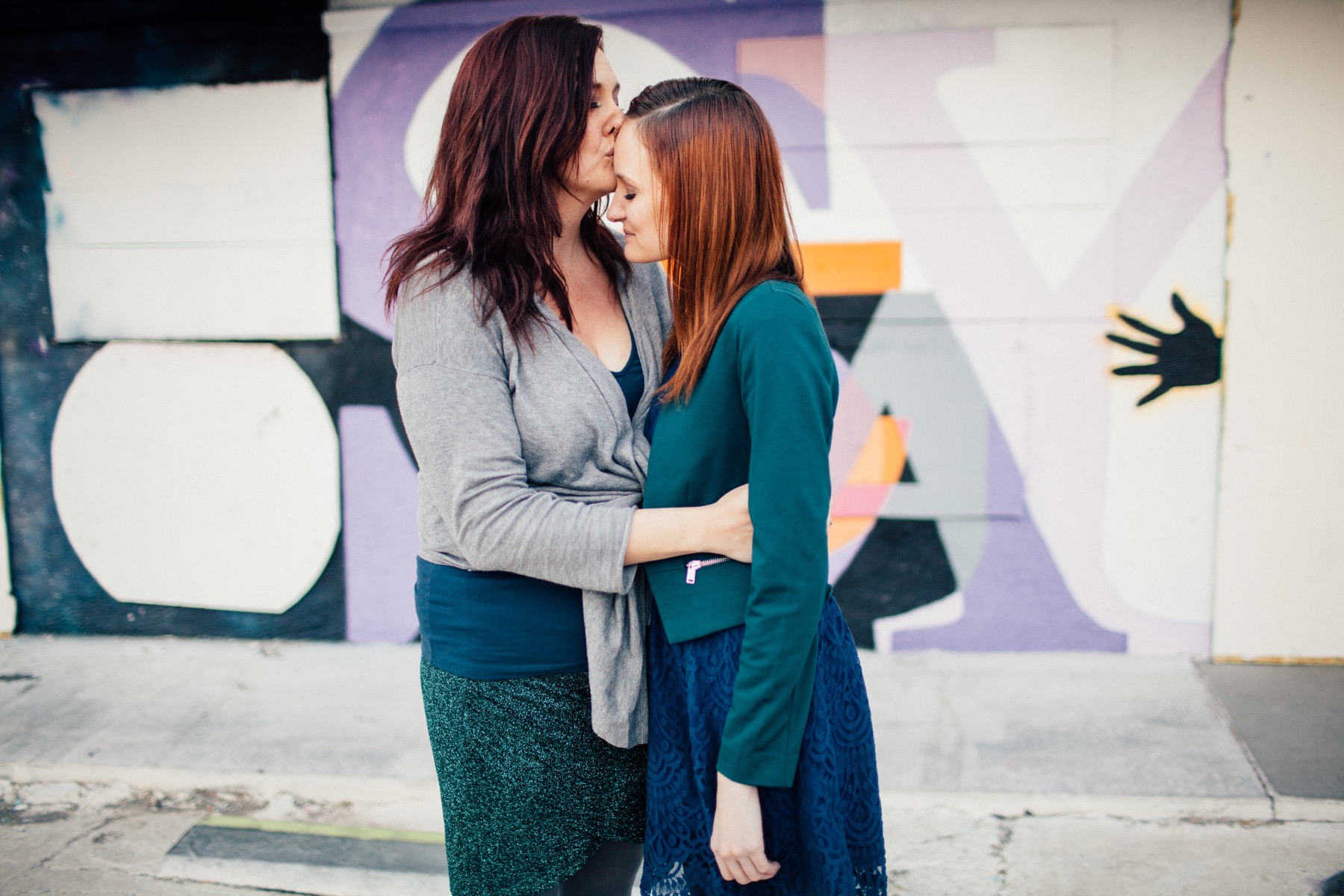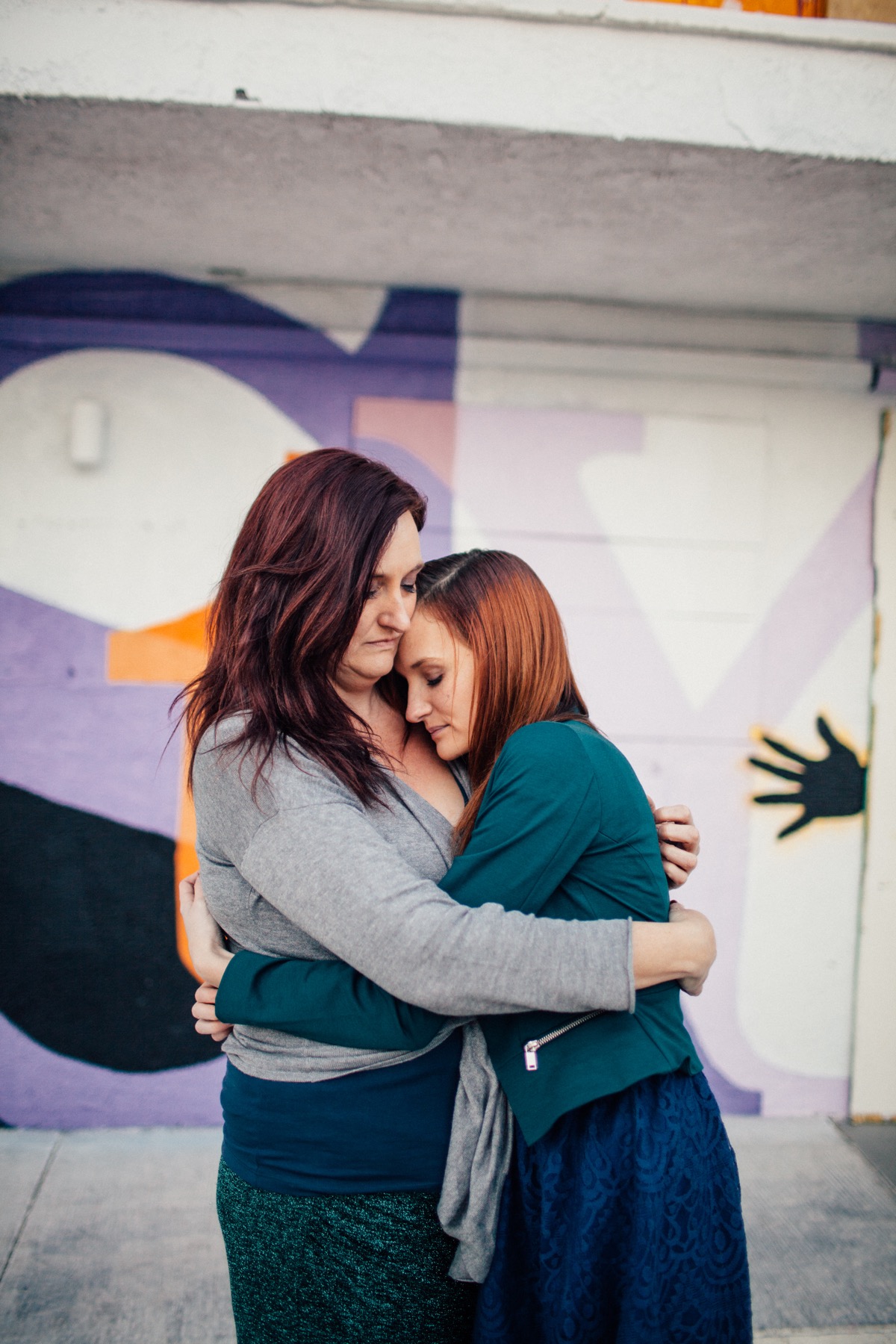 "New Year's Eve landed us in the city of lights: Las Vegas! I couldn't think of a better way to capture the last moments of the year with the ones I loved the most around me, and start the New Year with all of us together! Belinda took us down to the Las Vegas Art District which is amazingly cool, and so very 'us.' All of us are musicians that drive a hippie van; we just clean up nice! I had so much fun just watching the kids interact with each other, the best part was when they caught Mattie making her 'selfie' face so everyone mimicked it! She'll find that funny some day!
"My advice for visiting Las Vegas is to definitely get off the Strip. Check out the Art District and Container Park; Fremont Street is also very cool. But don't be afraid to branch out and explore!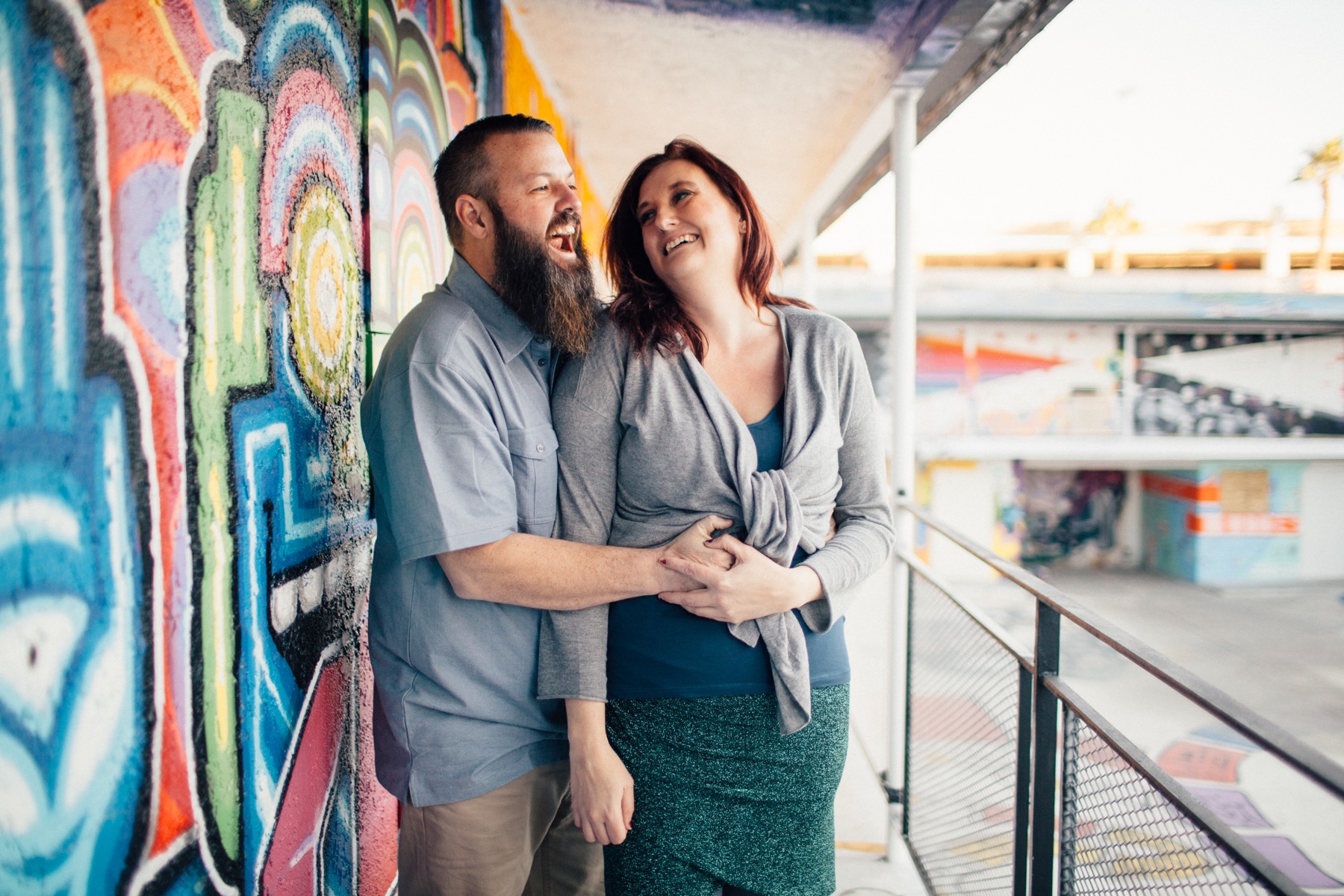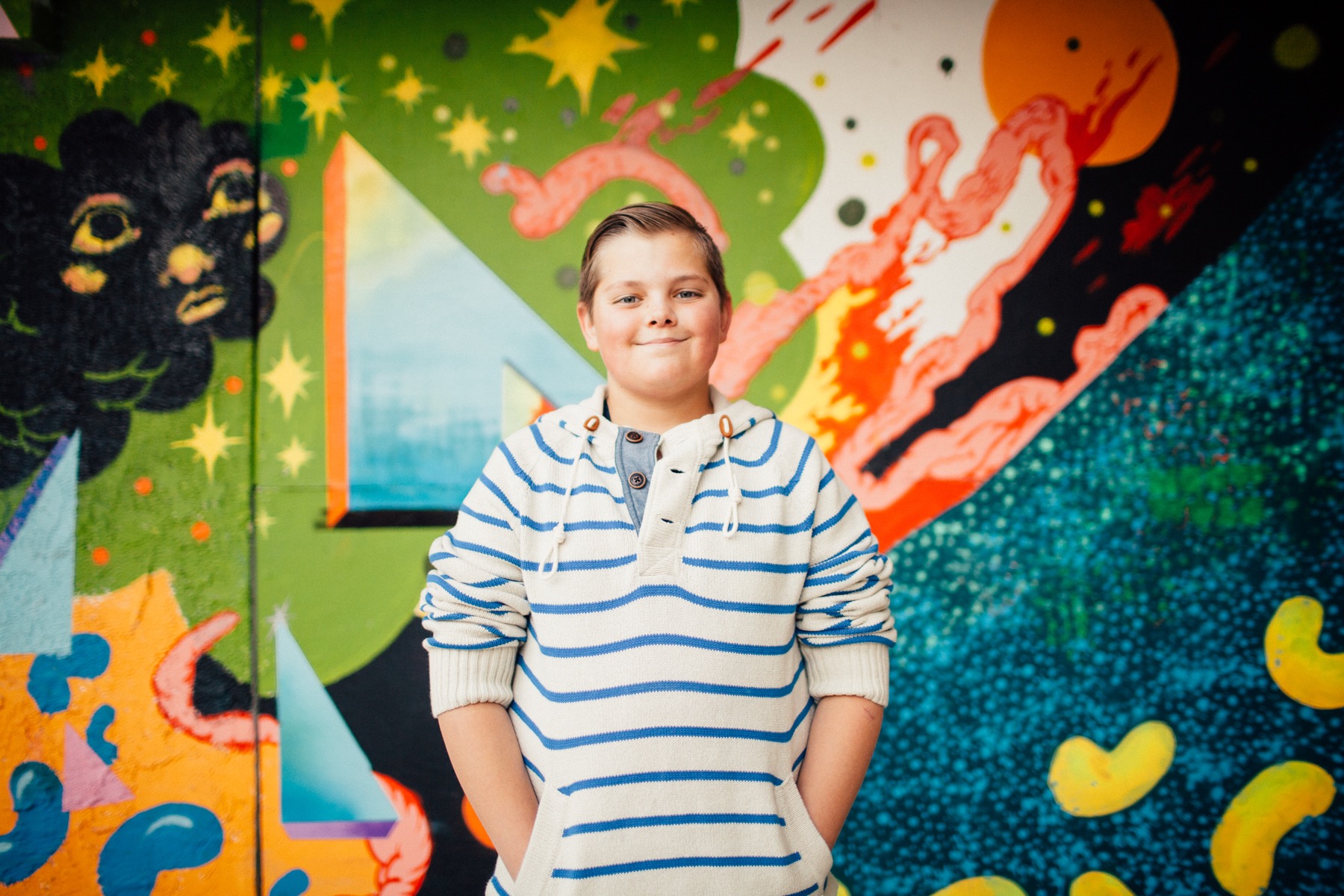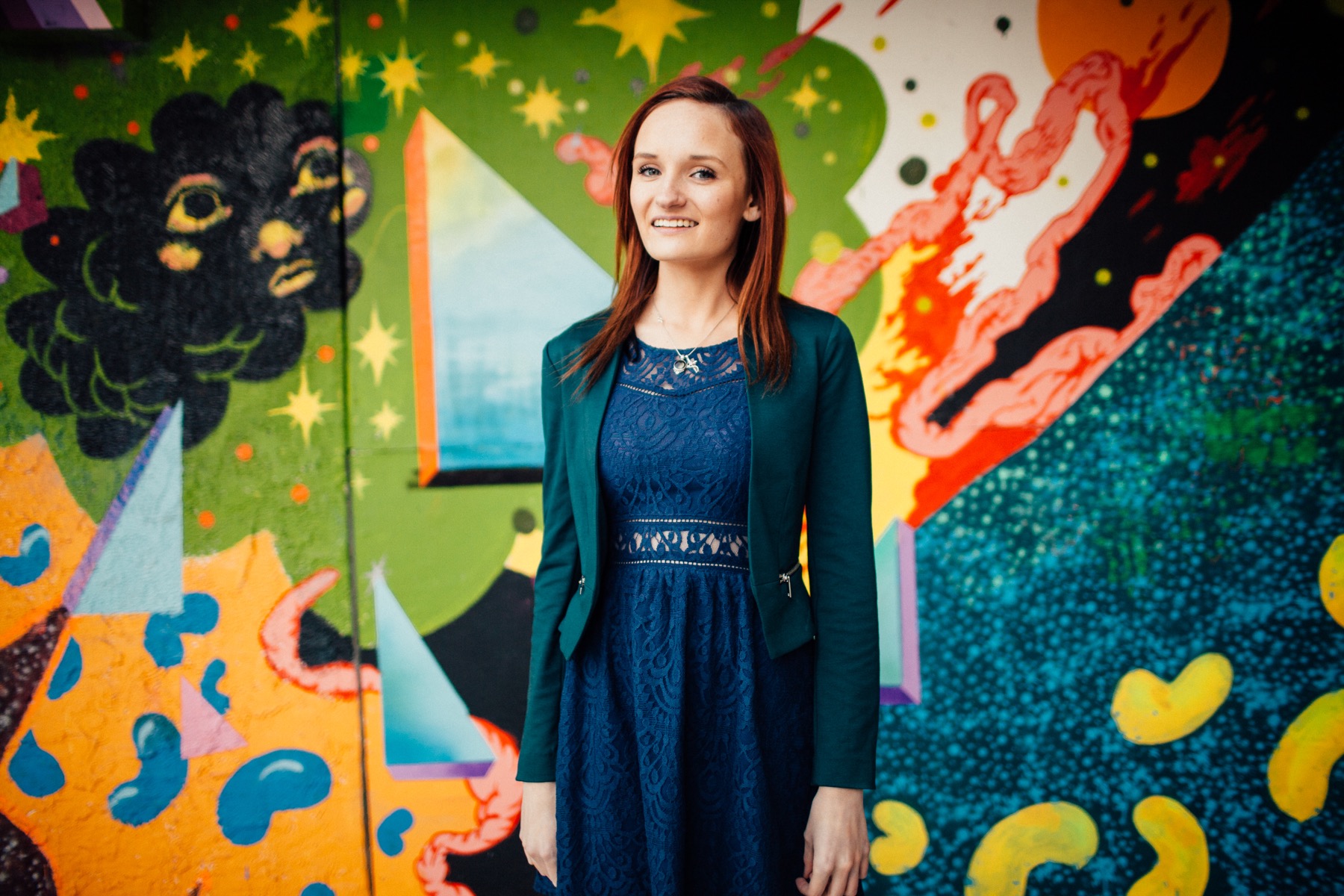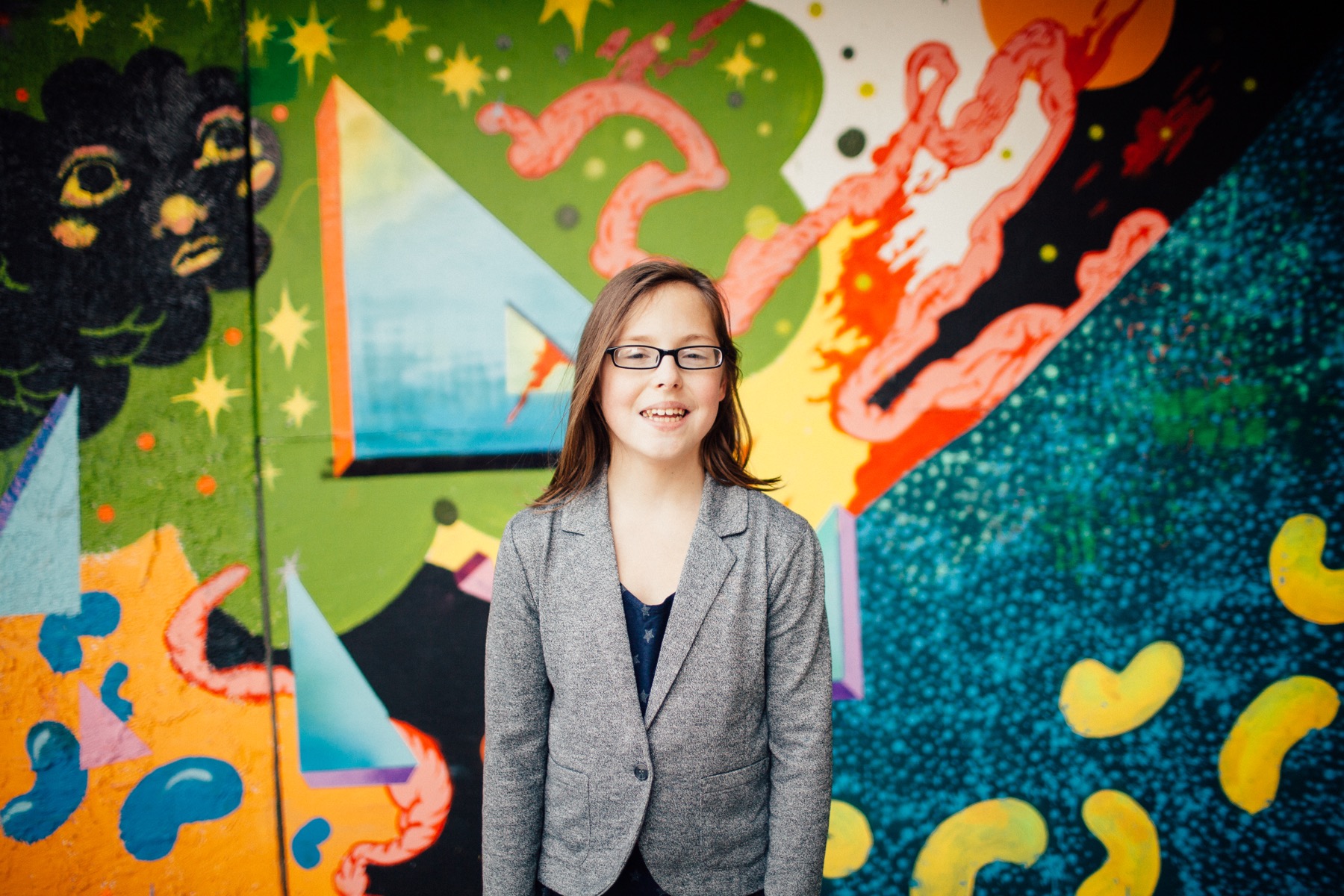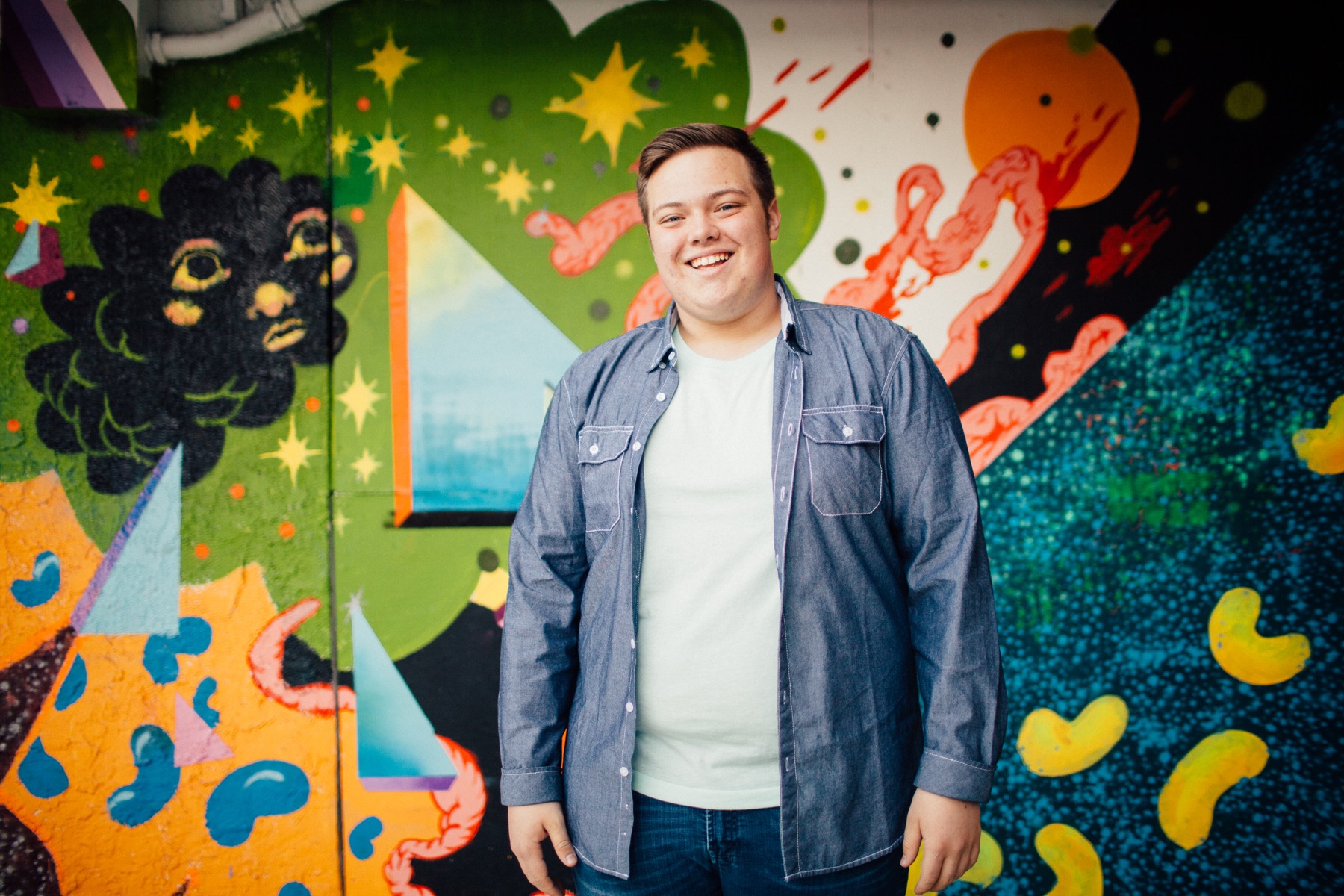 "Belinda was amazing! She took the time to not only get to know our quirky, unusual family, but was right there in the middle of us making us feel at home! Even though we were all freezing, you can't tell in any of our photos because we are having so much fun. These photos mean the absolute world to me – not only are they our first family photos, but our first 'entire family' photo! Thank you, Belinda, for making that happen and taking the time to capture each one of our unique spirits! We all loved you and the photos!"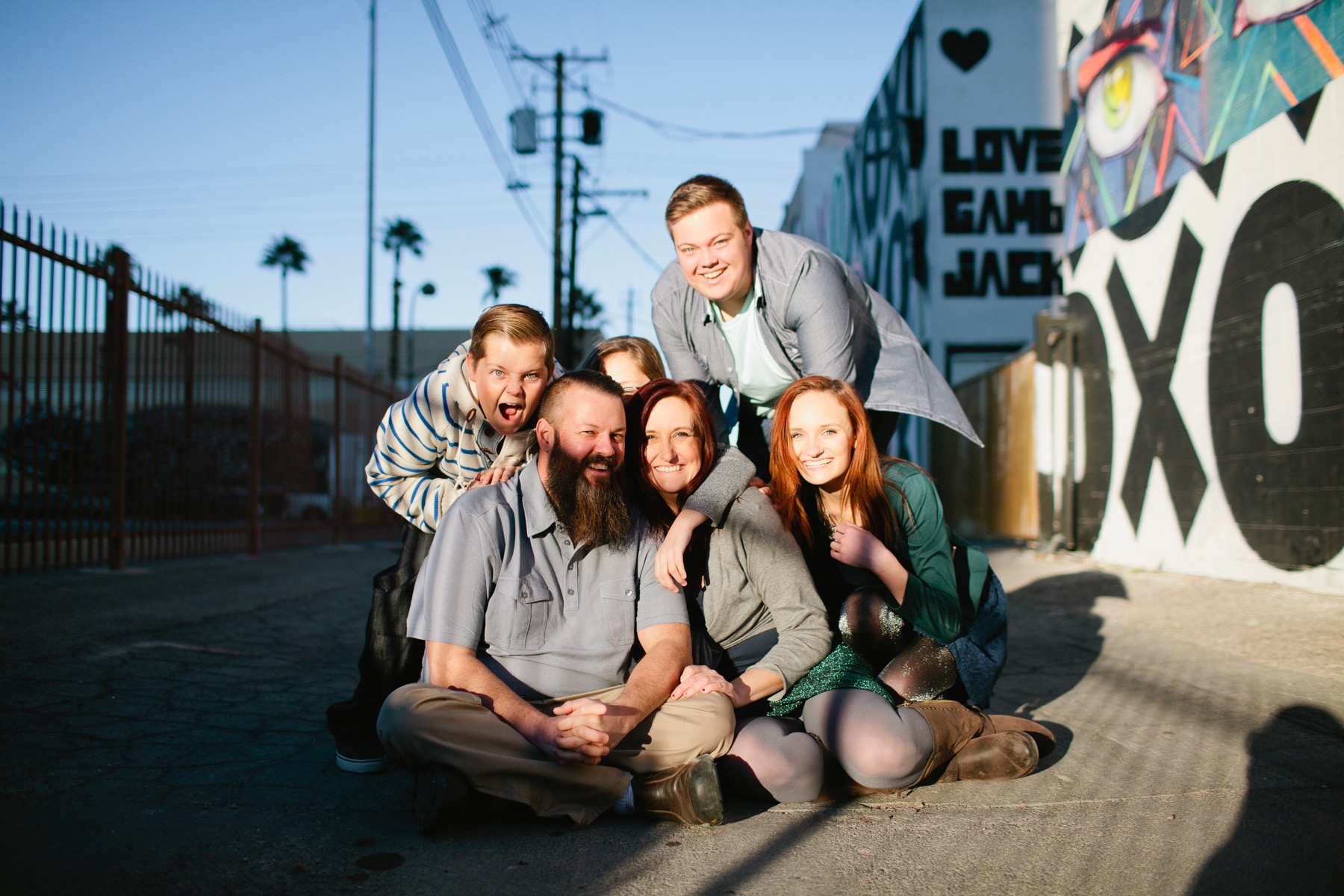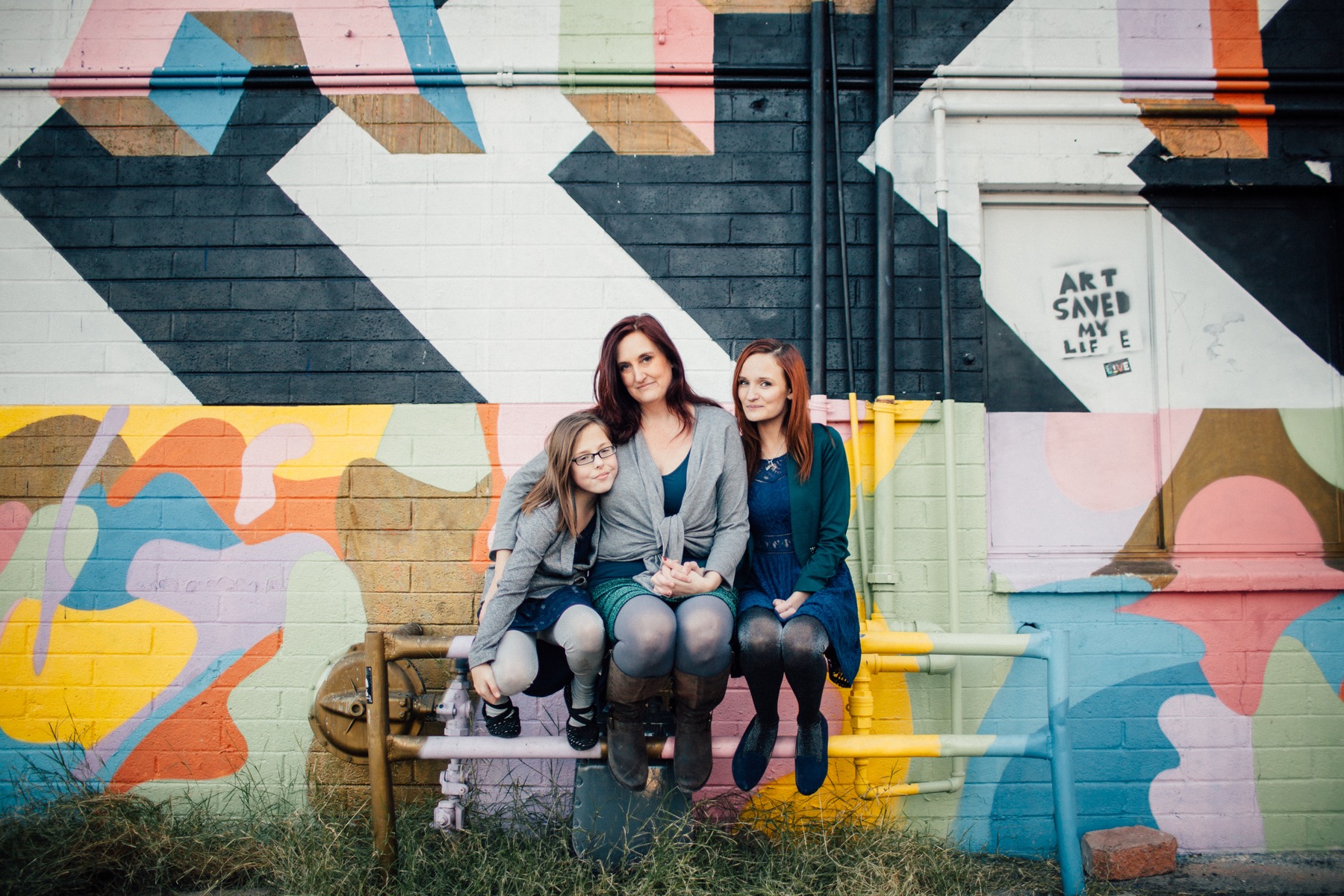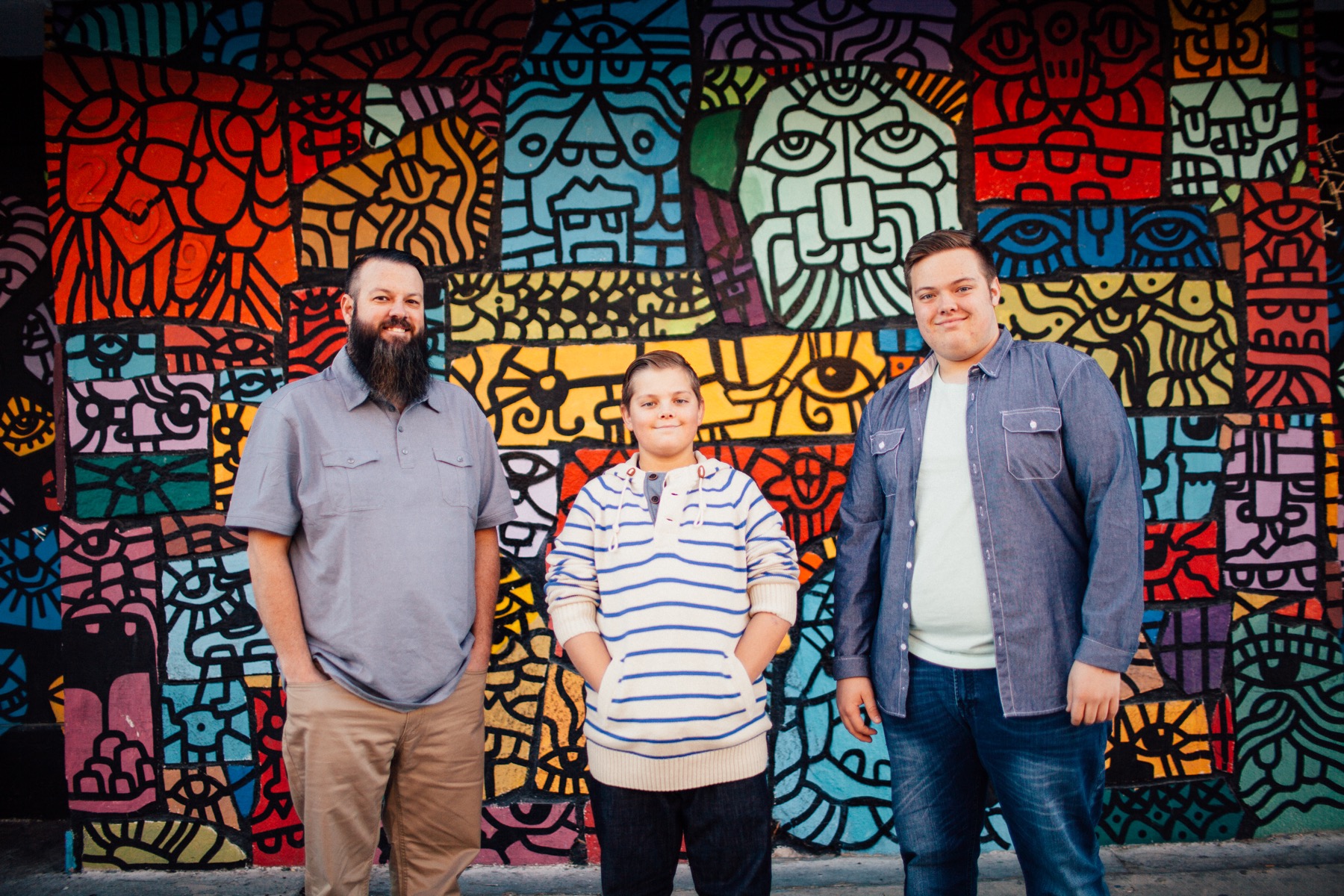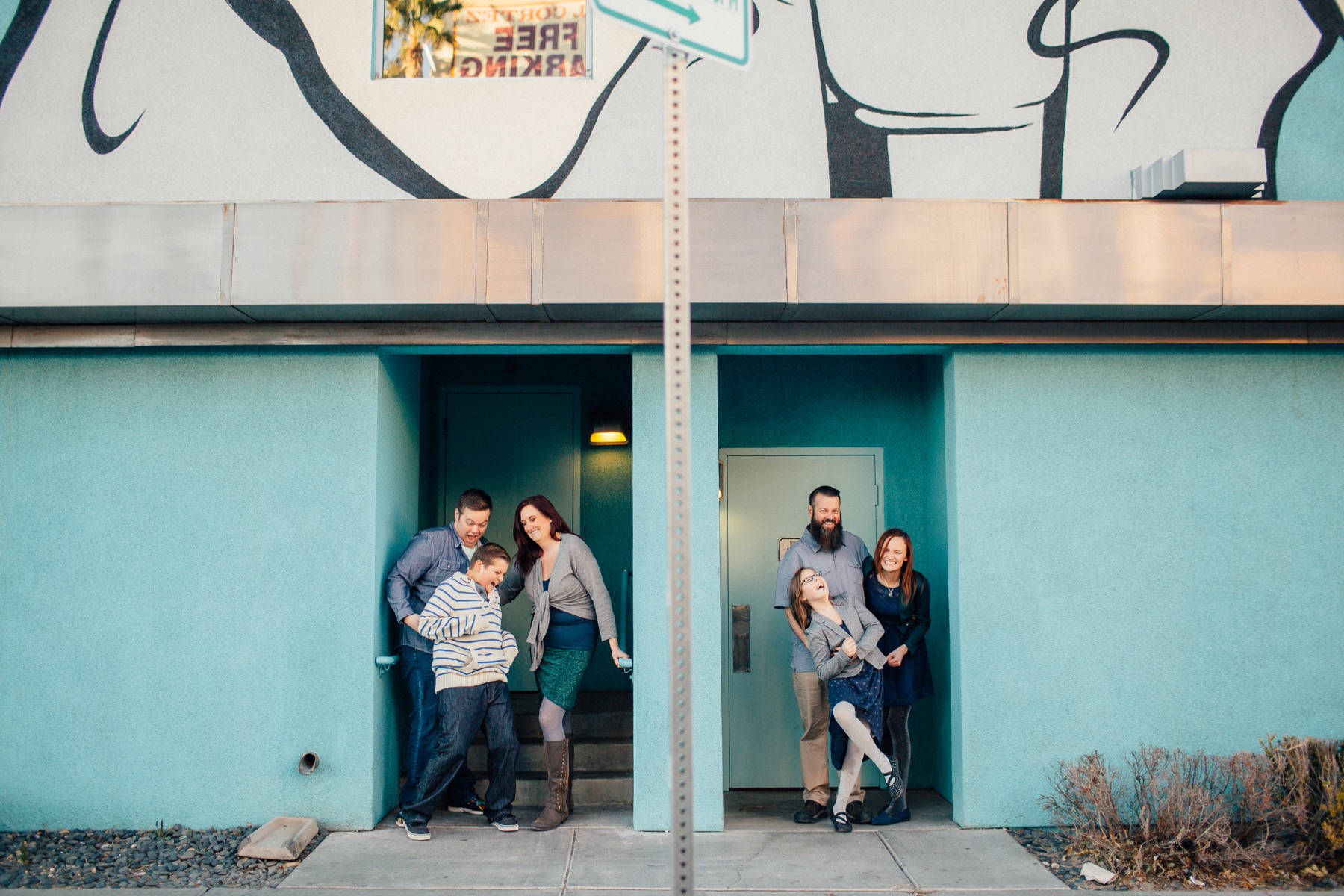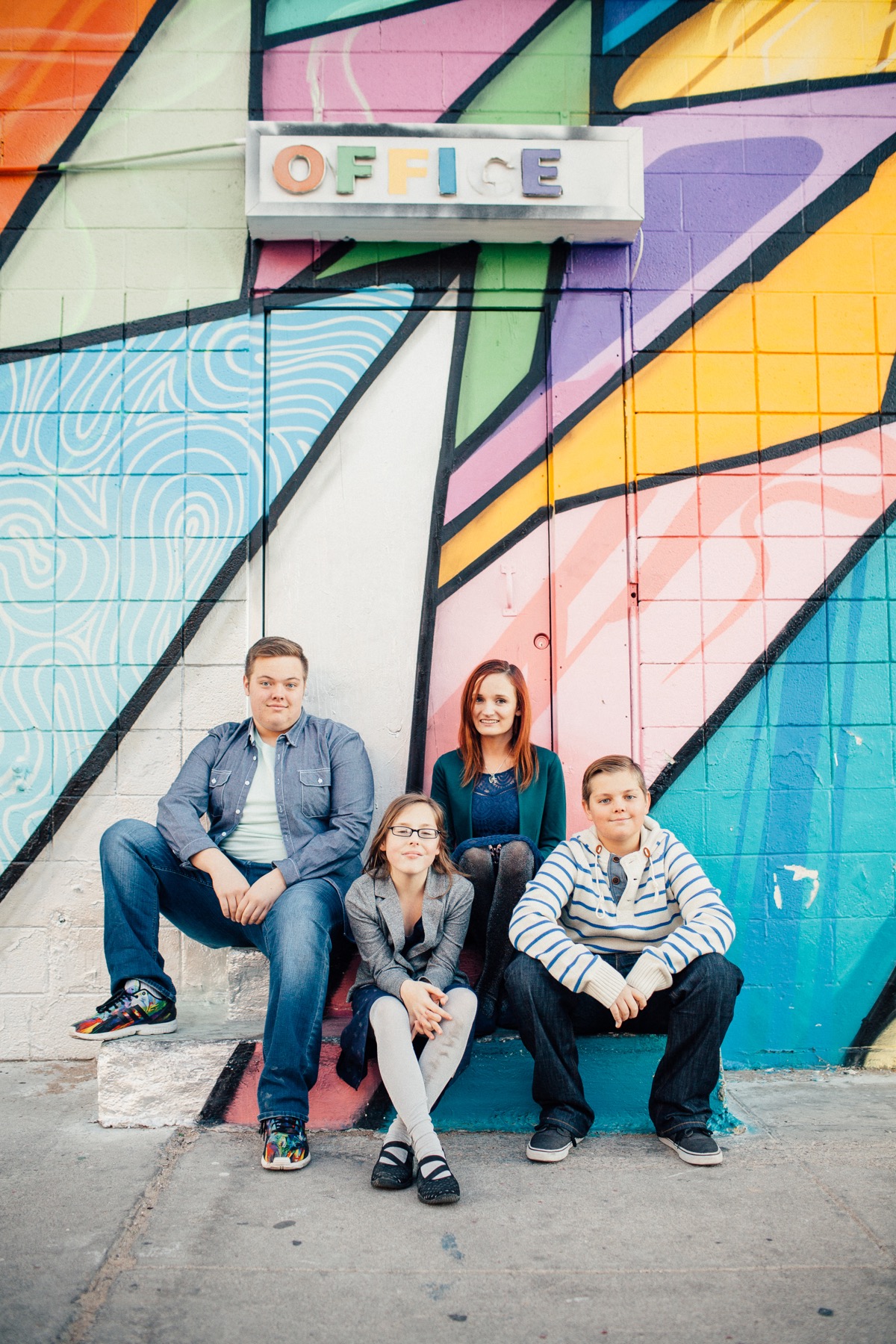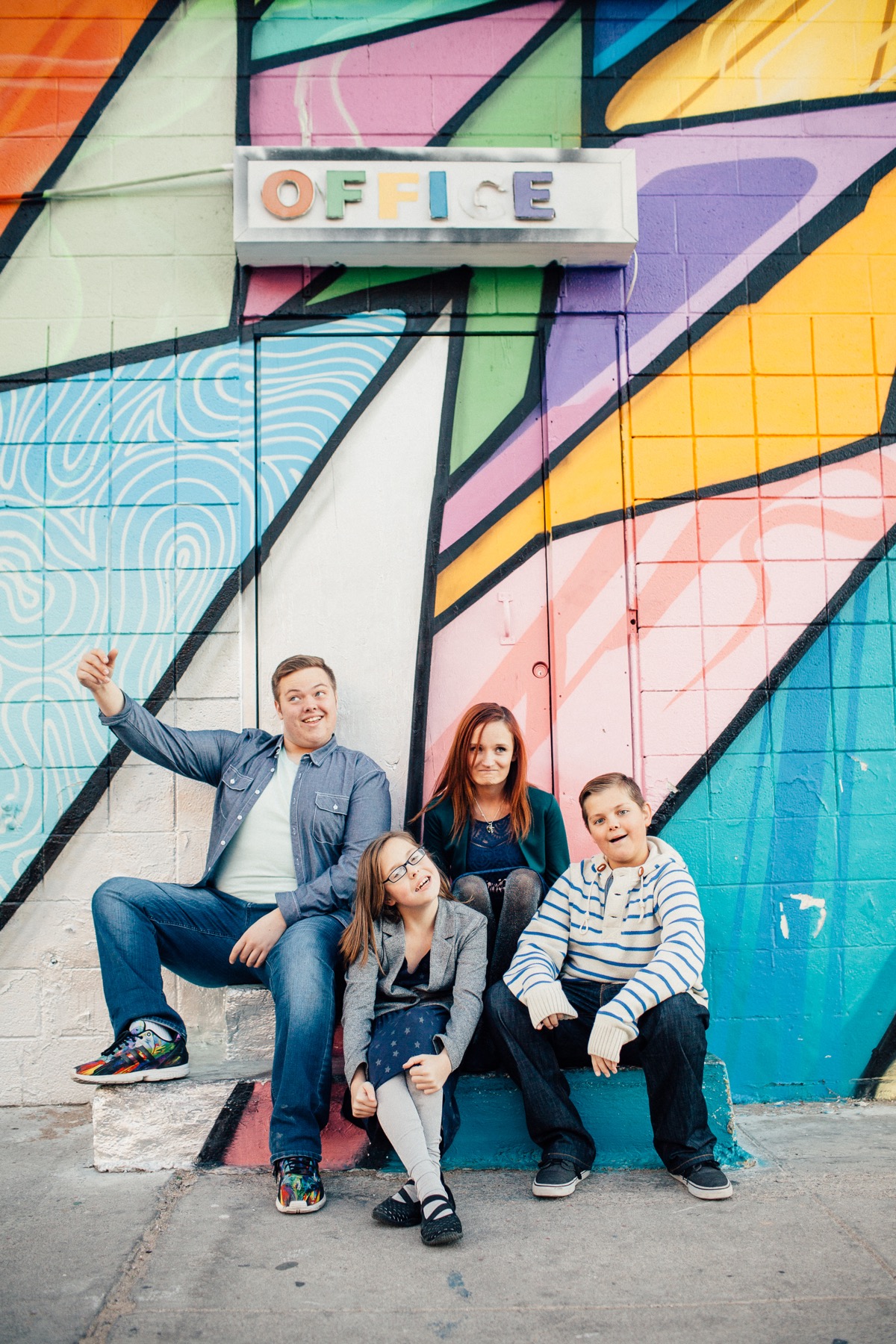 Ready to capture your next family adventure?