See more: anniversary – couples – love – Eiffel Tower – Paris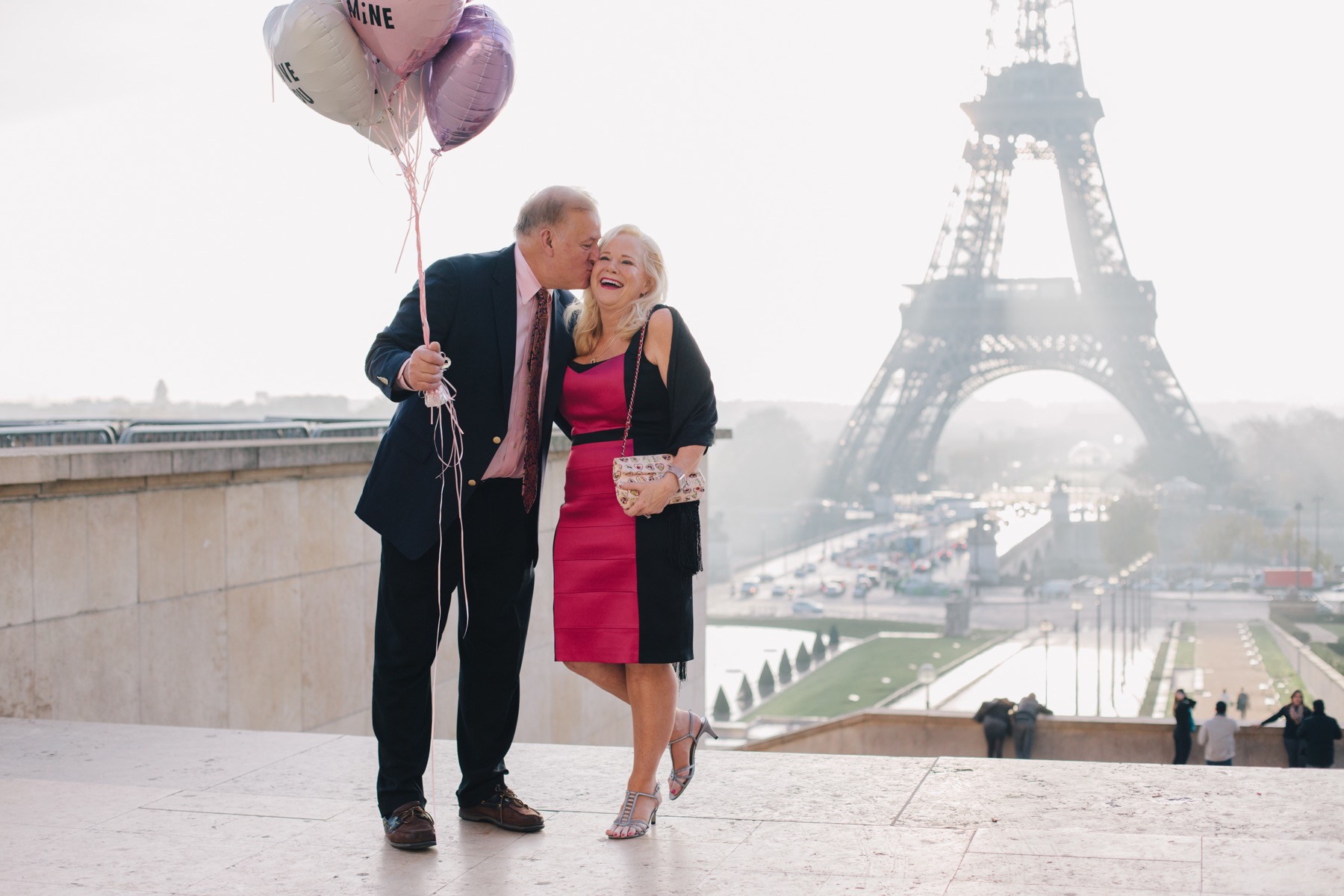 Their story
"My husband surprised me a month before our 10th anniversary with a trip to Paris. We were engaged at the Jules Verne restaurant at the Eiffel Tower in September of 2005 and were married on November 12 the same year in Chicago. Paris is a special destination for us, and this would be our 10th trip together there. He asked me to plan our sightseeing, and in doing so I came across a travel blogger's experience in capturing her trip to Paris using Flytographer.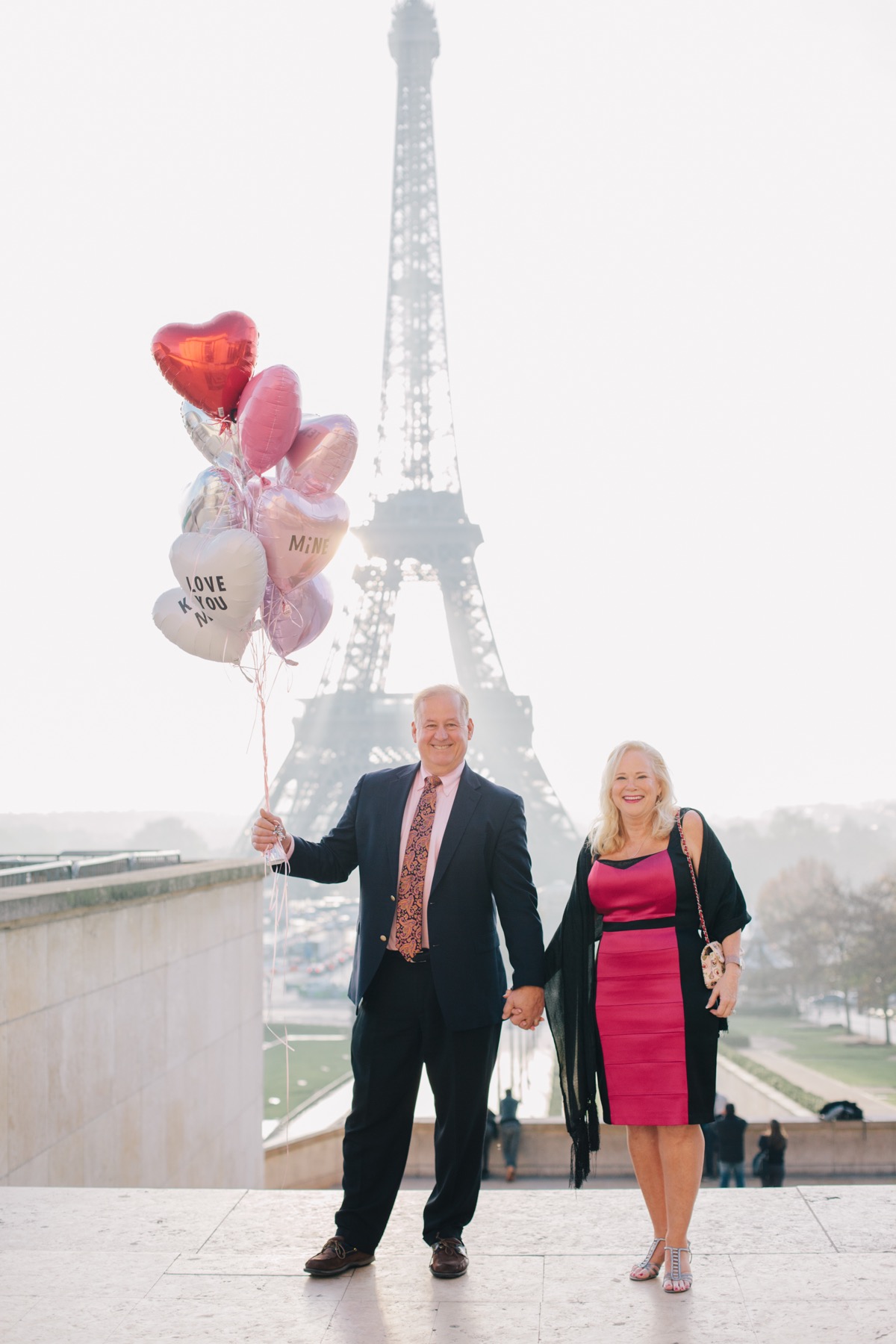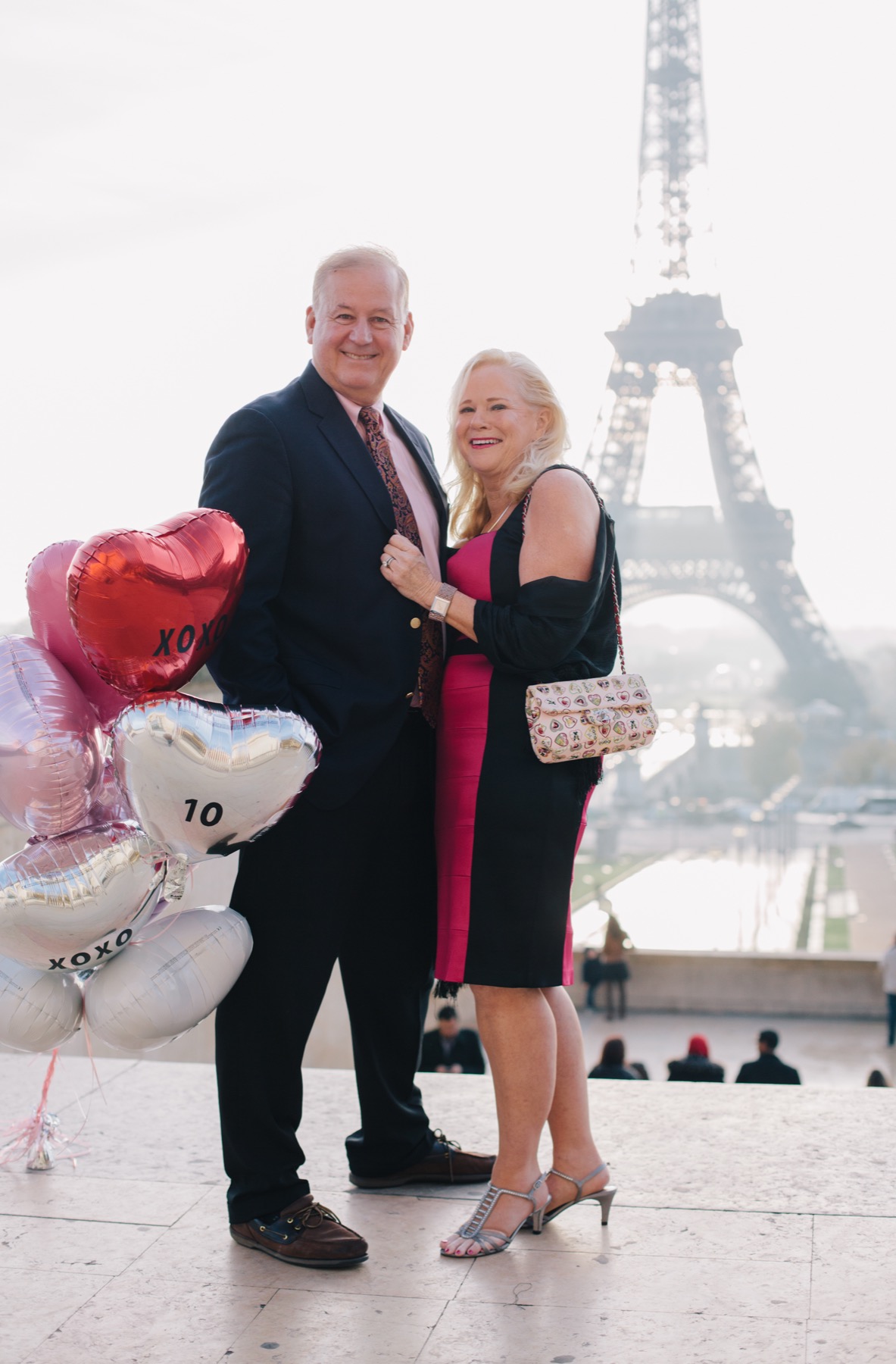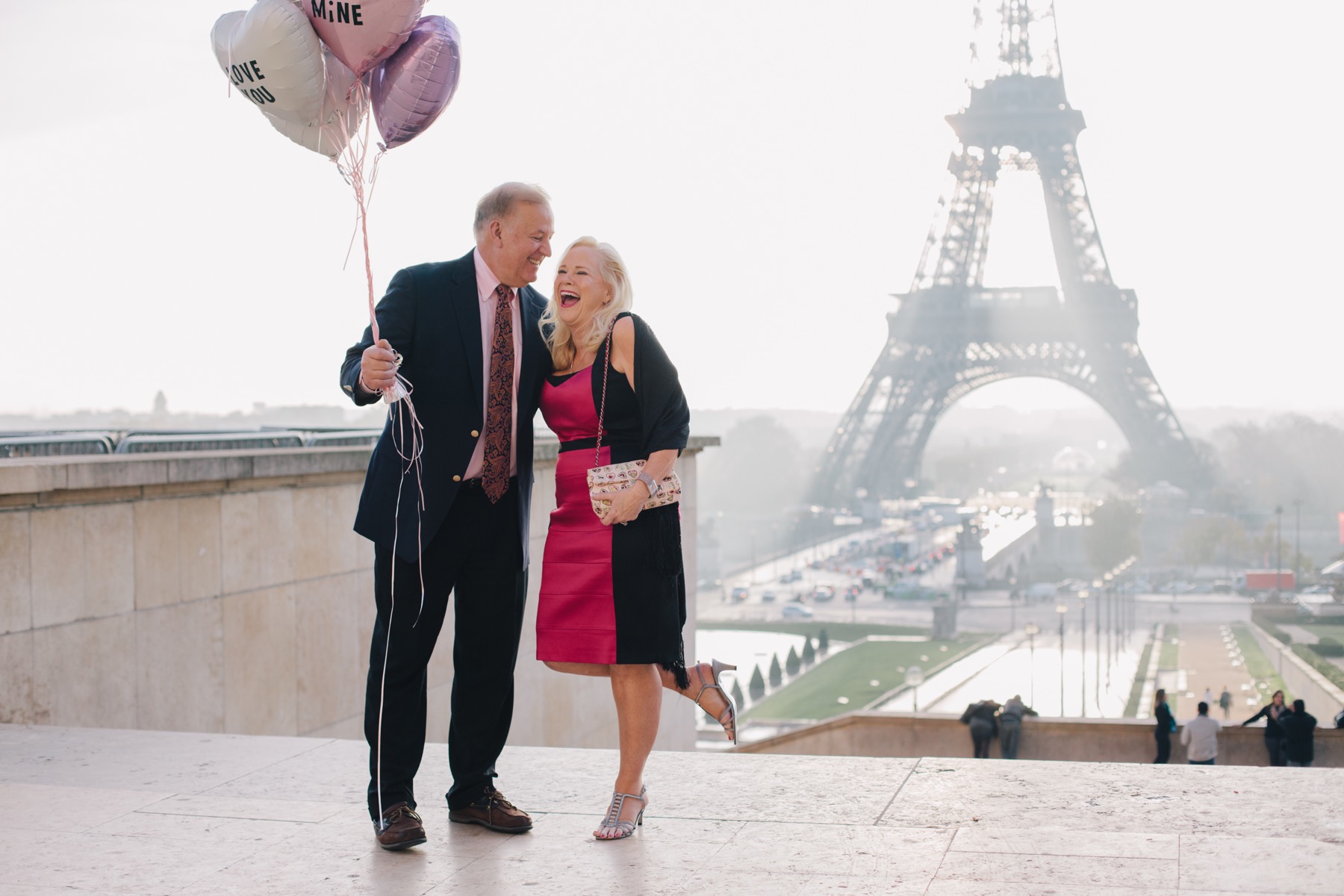 "The photo shoot was kept secret from my husband, Bill, until the first night we arrived in Paris.  Bill was actually pleased with the surprise, and we had fun planning our wardrobe for the day. We met Gonçalo, our photographer, the next morning at the Eiffel Tower. We brought ten balloons for the shoot that we brought from the U.S., and the concierge at our hotel helped with the helium. On the Flytographer website, it mentions using props or special mementos that could be included for the shoot. In thinking about props, Ladurée macarons came to mind; they're colorful, beautiful and yummy. My Hermès scarf, which was purchased in Paris, would also be a memorable addition.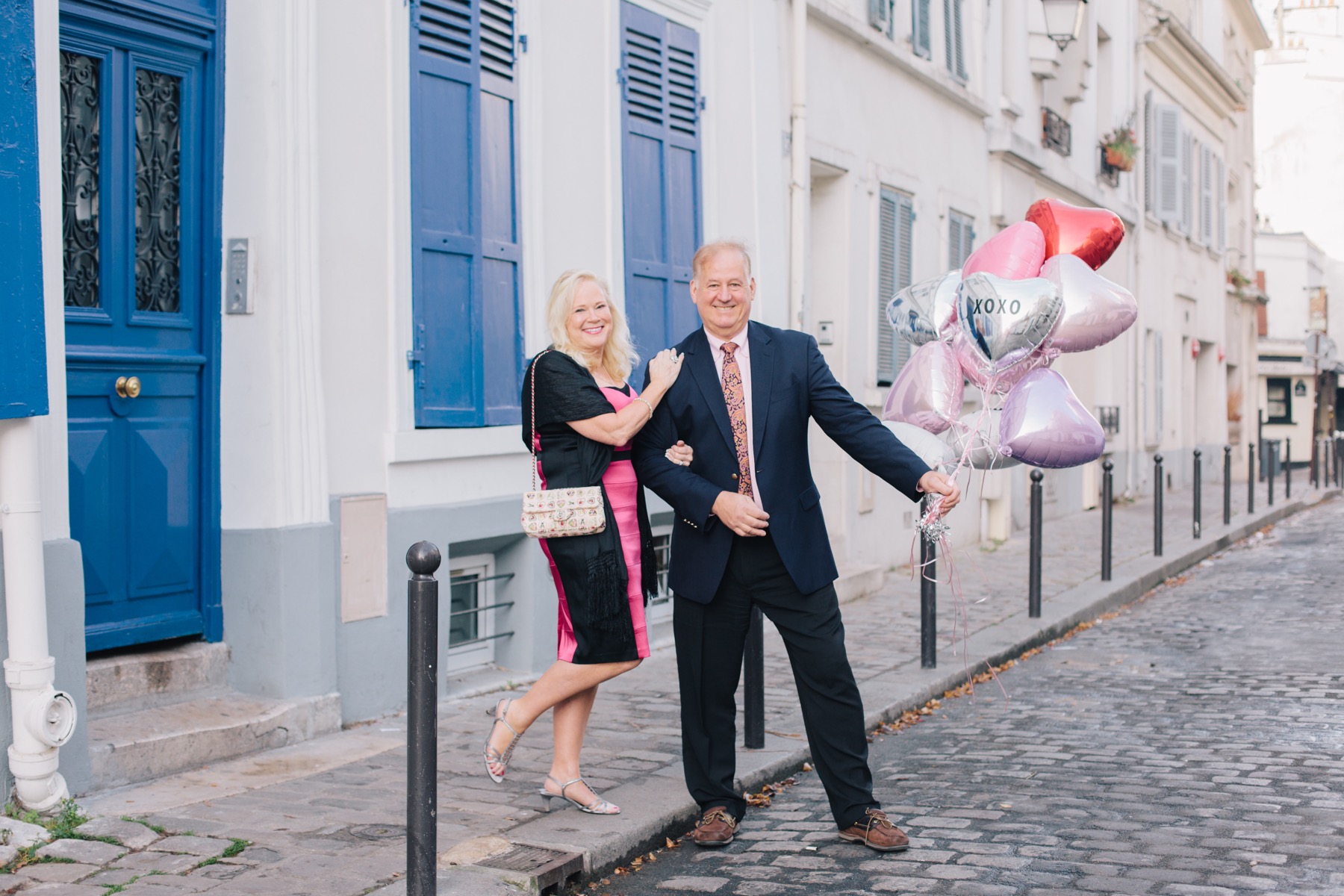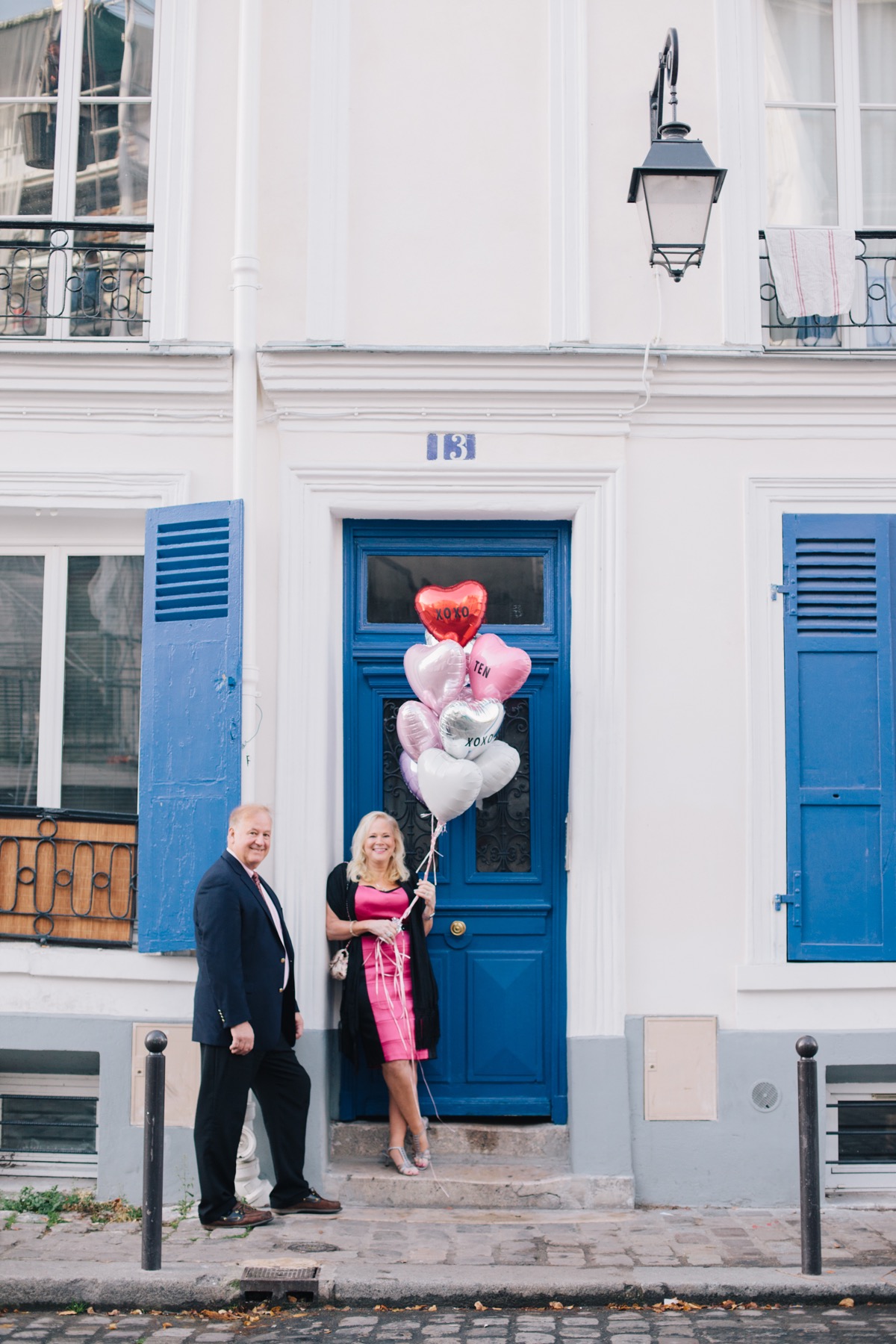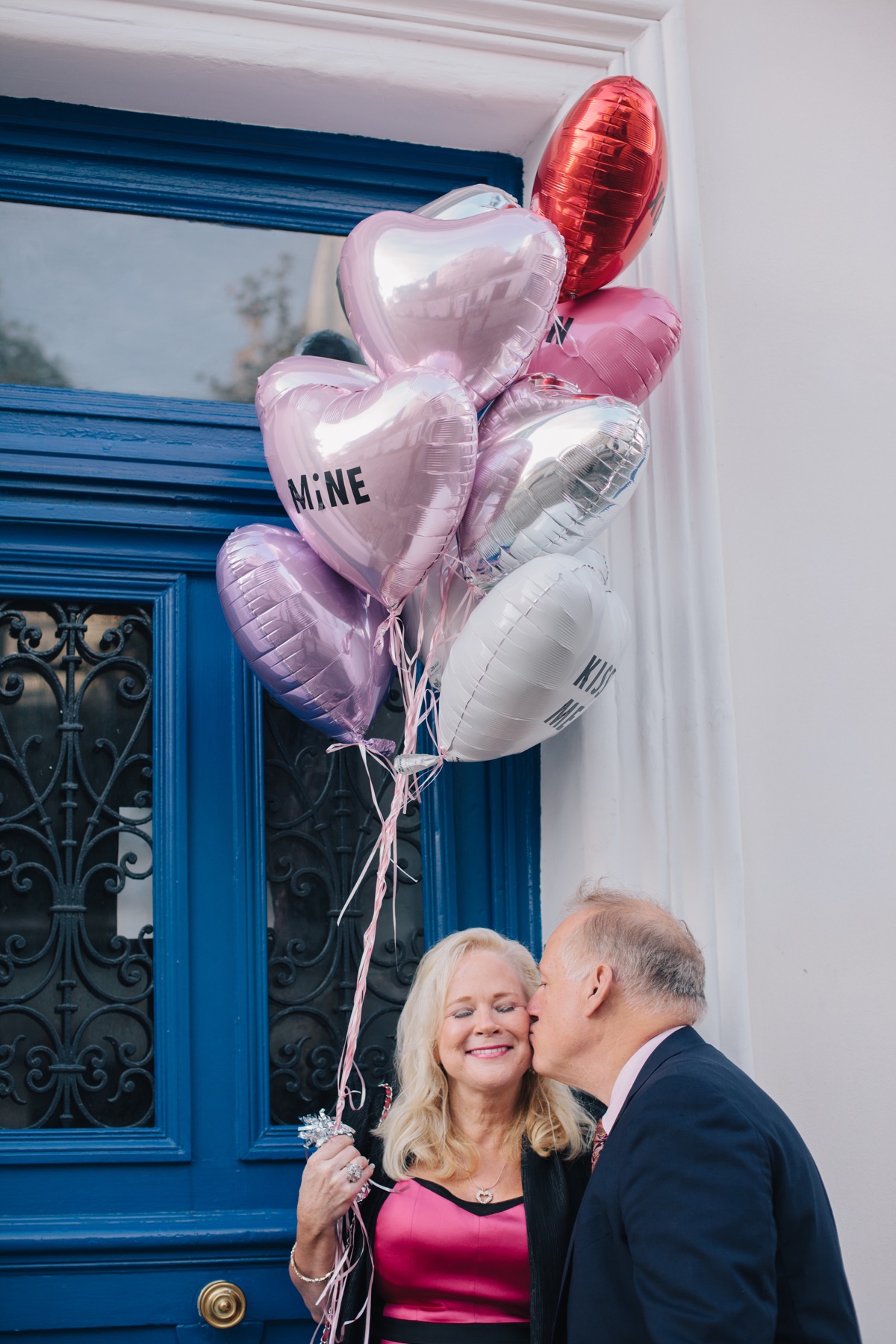 "On the very next evening, November 13th, the Paris terror attacks occurred. We were at a Jazz Club and less that a mile and a half from the shootings. We saw at least 75 French police cars speeding past us as if they were in the Grand Prix with sirens blaring. No cabs were on the streets with green lights, they were all heading home…this was at 12:00 am. We walked south two miles to our hotel. I was very shaken by this experience and so sad for all the people that were involved. I can't even begin to tell you how happy I am to have the beautiful photos of the day before, and more than that, the memory of the shoot. I will treasure that day forever and am so thankful that our happiness was captured.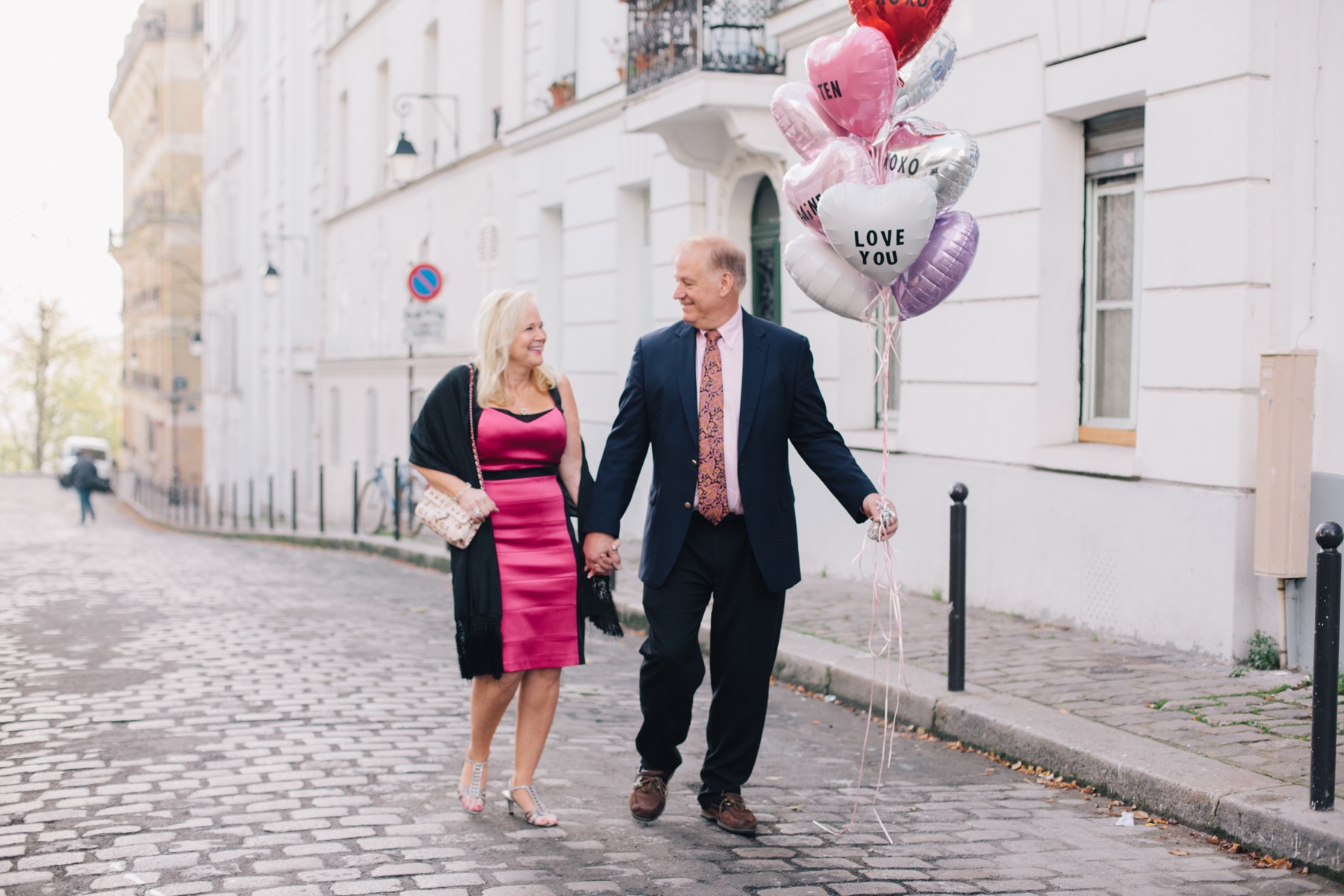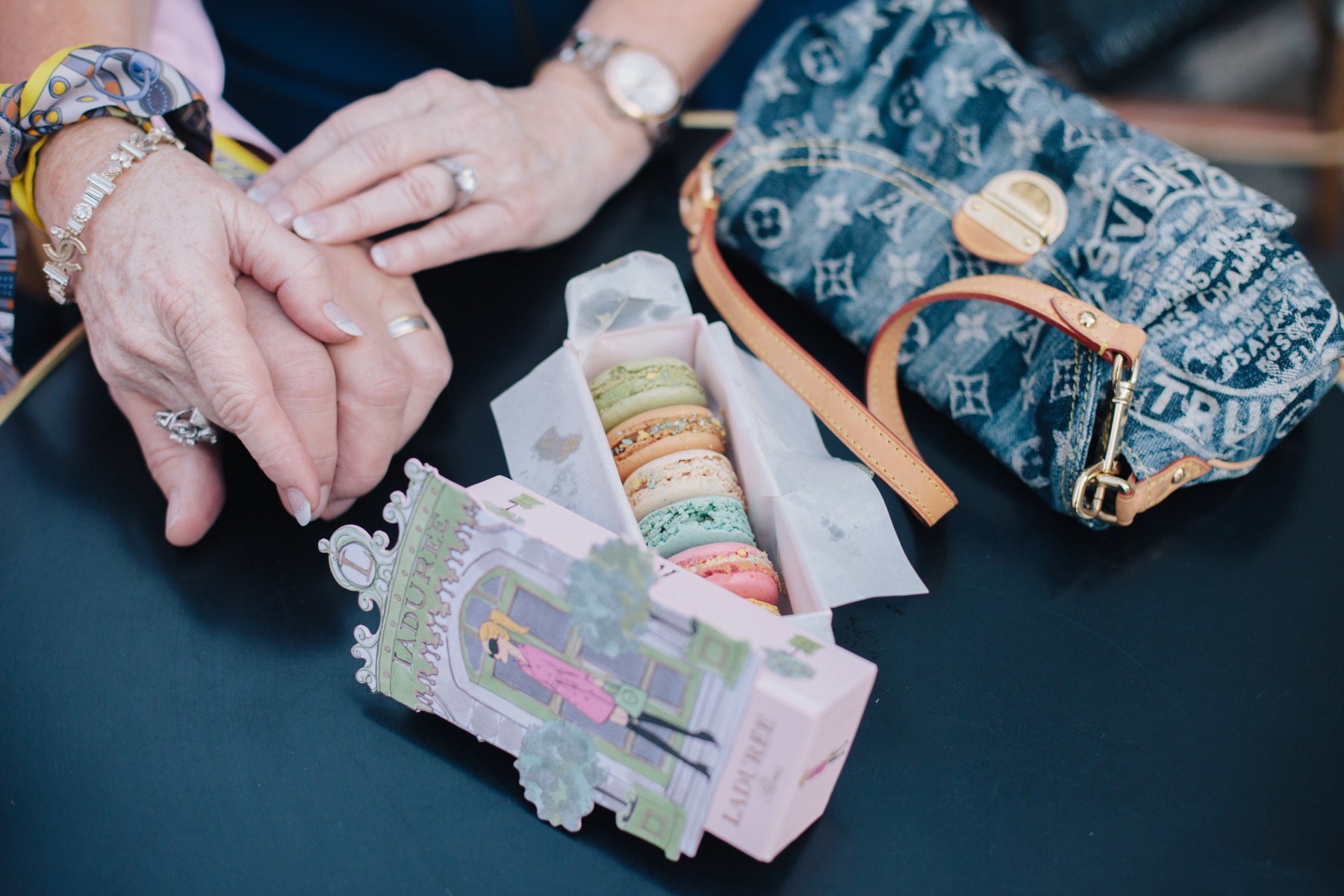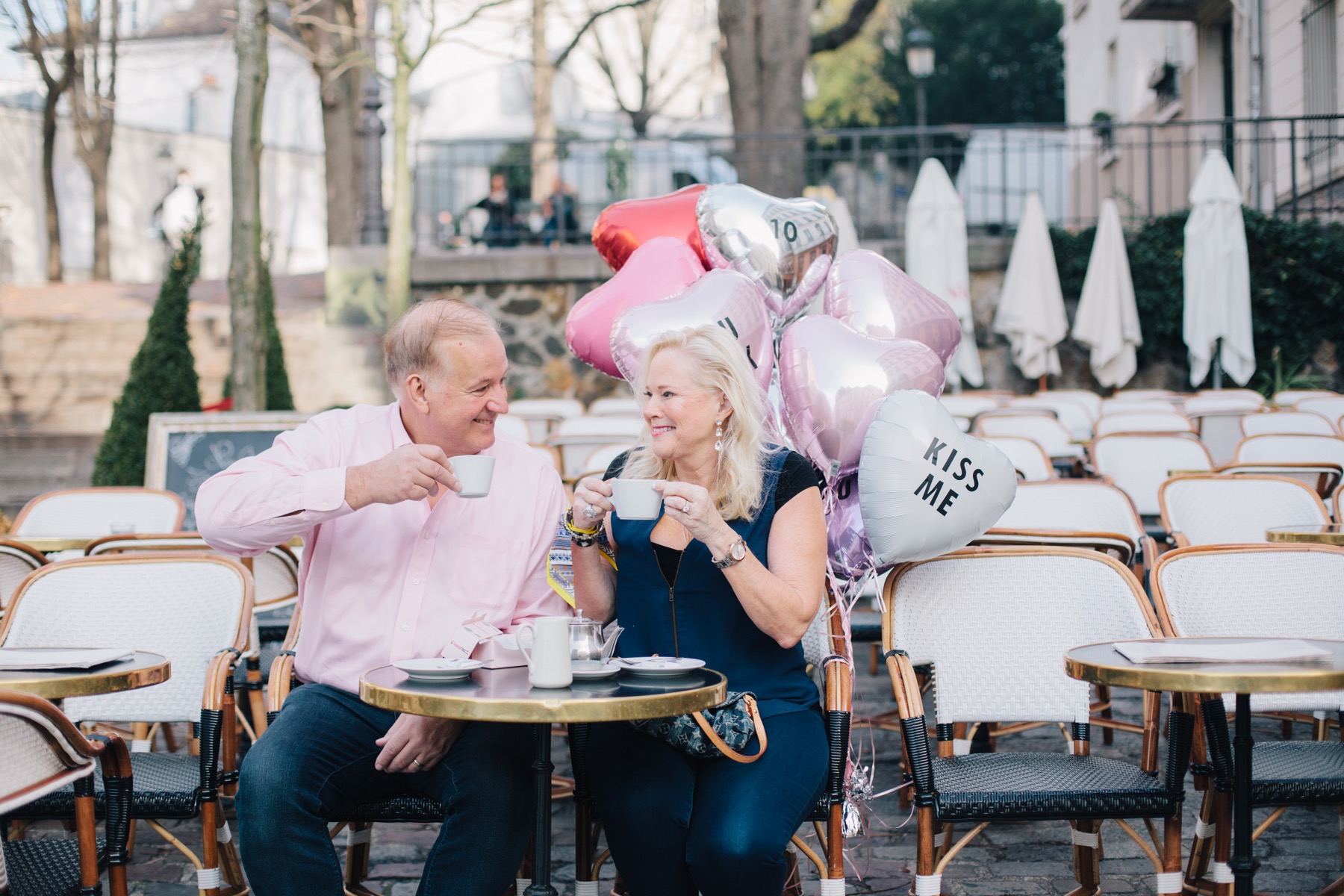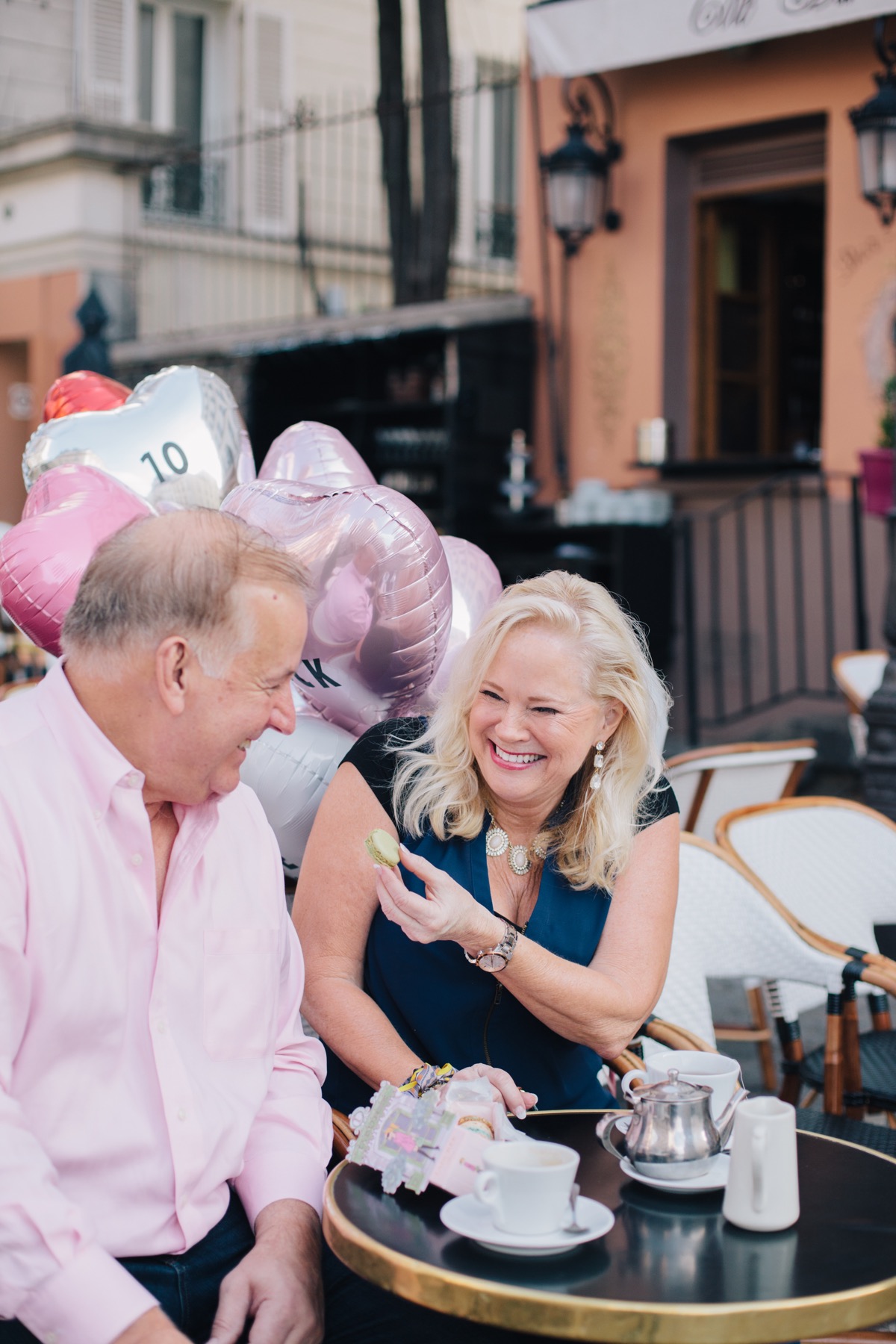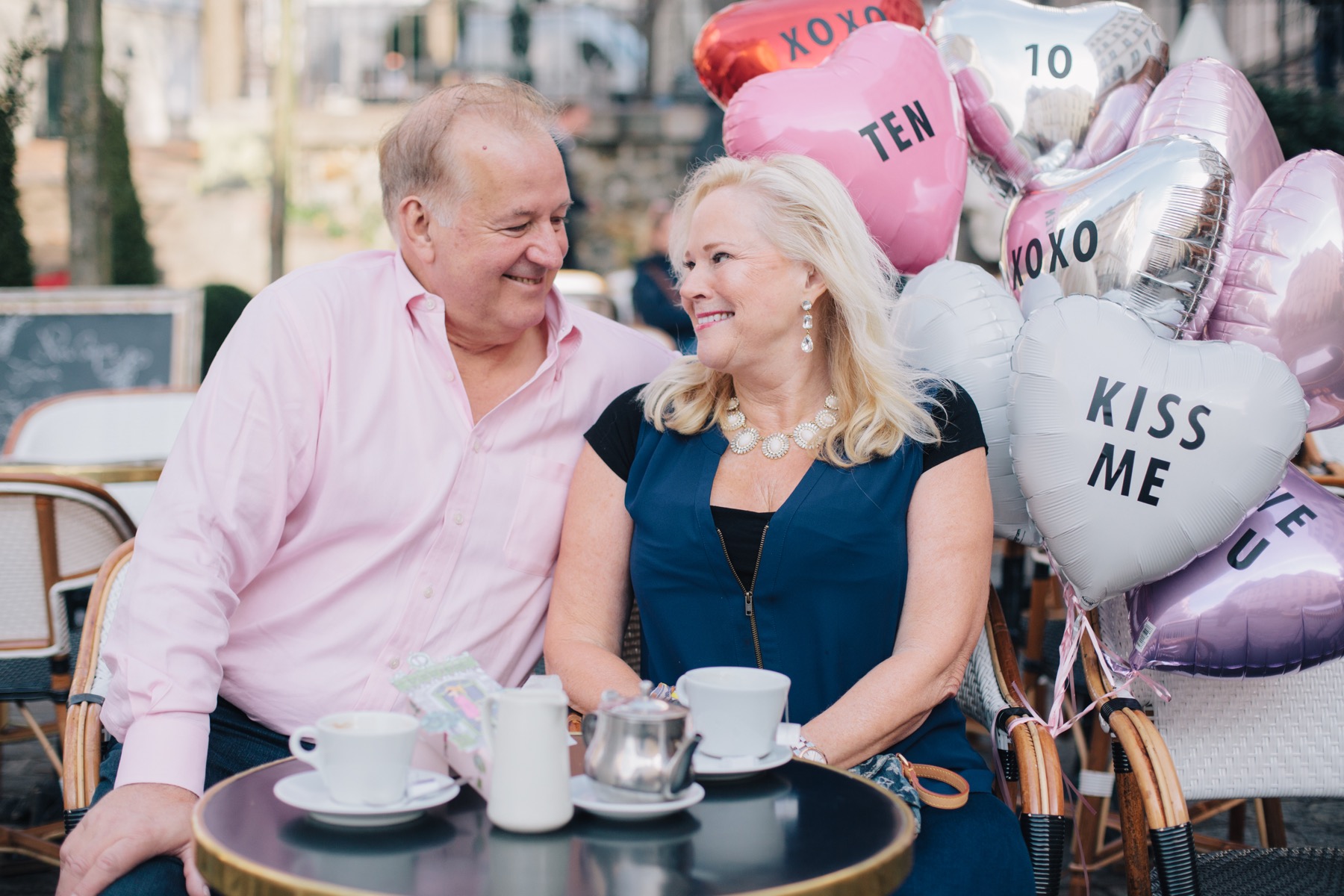 "About attempting to capture your own photos for a memorable occasion: I can't imagine handing my camera to a complete stranger and saying, 'OK, we're going to walk down the street a bit, and we'd like you to take a photo of us holding hands.' First of all, you'll have no idea if the photo will be in focus or any good. Second of all, the stranger could say, 'Okay, start walking away,' and then he or she bolts with your camera! Why leave your special day to chance? What I also appreciated were the ideas and poses that Gonçalo added while he was working. We both enjoyed the experience, and the anniversary shoot itself will always be a memorable part of that day." – Sarah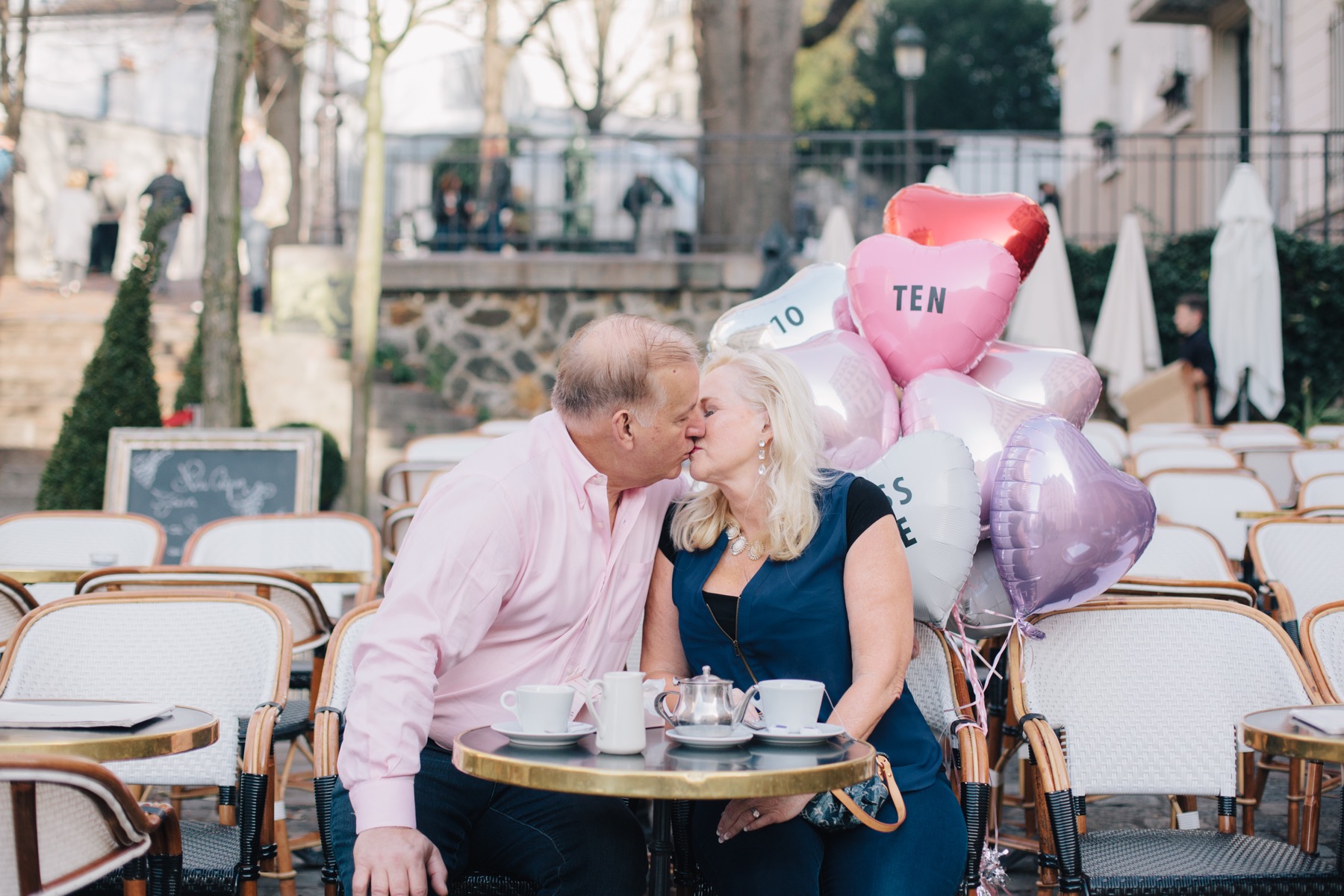 Flytographer: Goncalo in Paris
Looking for ideas for your next anniversary trip? Read our Anniversary Travel Stories!