Have you ever fallen head over heels in love with a place? Did it live up to your expectations when you finally saw it in person? Read on for a true Eiffel Tower love story.
Caitlin realized a life-long dream of travelling to Paris with her mother and found true love there. But it might not be the kind of love you're thinking of. She fell head-over-heels in love with the most iconic symbol of Paris, the Eiffel Tower. Read on for the moment she first set eyes on the architectural stunner and how she rang in her 30th birthday in true Parisian style.
"I had been living abroad for a year and a half when my mom and I decided to reunite in Europe for a big summer trip together. My mom is my best friend and this was one of the first times we were able to travel together, just the two of us! We scheduled Paris as the last stop of our journey because shortly afterward, I would be celebrating my 30th birthday — we couldn't think of a better place to commemorate such a momentous occasion!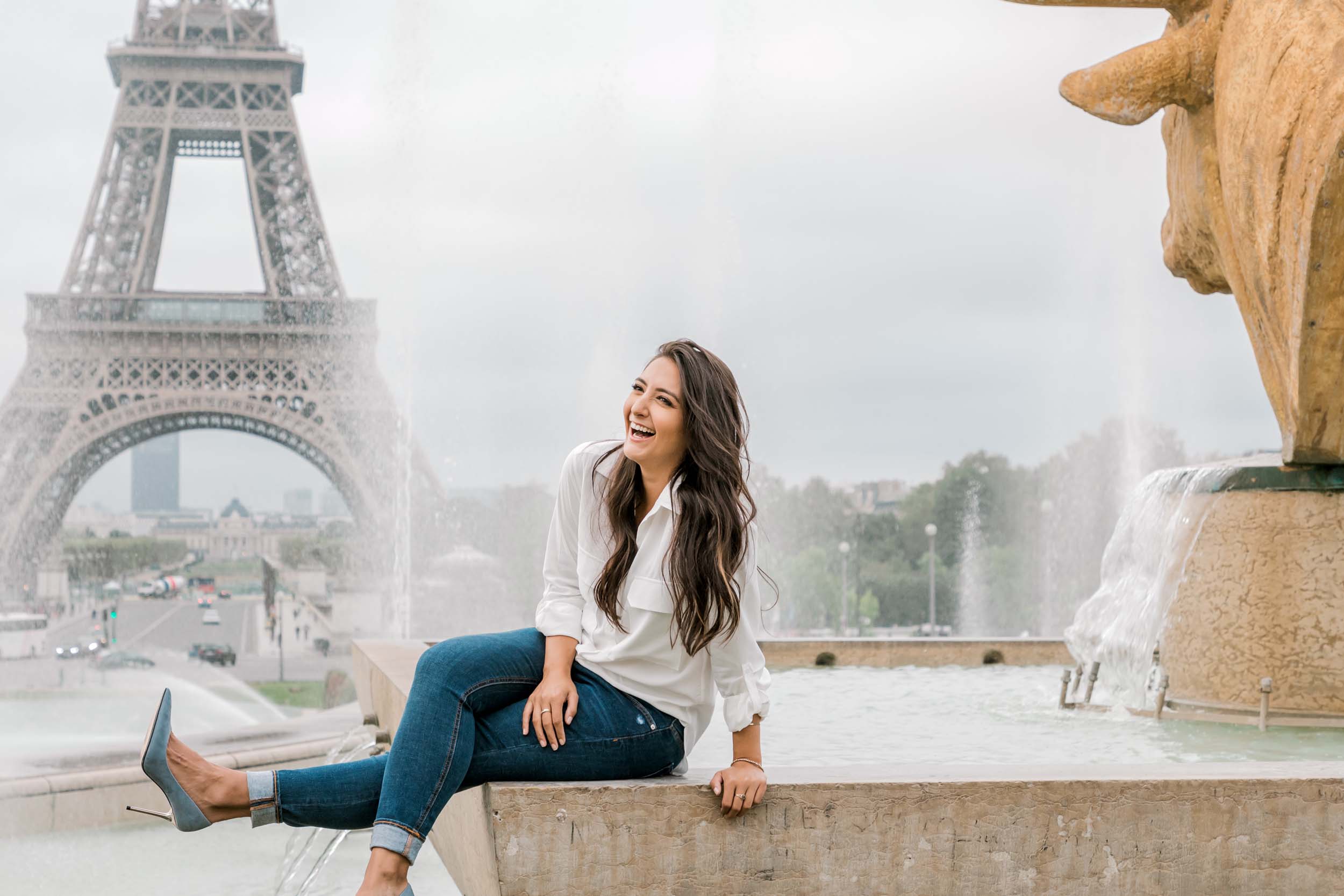 "For as long as I can remember, my dream had been to see the Eiffel Tower lit up at night. The evening my mother and I arrived in Paris, we dropped our bags at our accommodation and walked to Trocadero just in time to catch the light show — it was a dream come true! Of all my travels, the Eiffel Tower at night is one of the most beautiful things I have ever seen. Being able to share that with my mom made it that much more special.

"I completely fell in love with Paris and especially with the Eiffel Tower. I feel such a deep connection to this beautiful piece of architecture as it is now not only a symbol of Paris, but also the symbol of a special moment of my life. Whenever I see or think of the Eiffel Tower, I am transported right back to that moment and how I felt. I couldn't have picked a better place to schedule my Flytographer photo shoot. Our trip to Paris was a once-in-a-lifetime experience and I am so grateful to have the ultimate birthday gift: photos that I will treasure forever." — Caitlin
Flytographer Rachael in Paris