How returning to Japan for cherry blossom season reminded one chef to live in the moment.
Ken Nakano, Executive Chef of Market by Jean-Georges at the Shangri-La Hotel, Vancouver recently travelled back home to Japan to celebrate his mother's 80th birthday and embrace Hanami (or cherry blossom viewing) season. Tokyo Flytographer Waki followed him around as he embraced the flavours of the season at the markets and took in the beauty of the cherry blossoms. Here, he chats about the significance of the season.
What does the Sakura season mean to you?
As Sakura season is so short, it symbolizes the impermanence of life and relates to the Japanese philosophy of "mono no aware." This time of year is a reminder to be more introspective and appreciate what we have in the moment.
What's your favourite memory of the season?
Walking along the many blossoming tree-lined streets and parks in Vancouver. We also had many picnics with my extended family to enjoy the traditional foods made by my mother and aunts.
What was it like experiencing the season with your family during your recent trip to Japan?
It is truly magical for us to all be here in Japan during Hanami season. We had the opportunity to visit my grandmother's peaceful mikan orange farm in Wakayama, travelled to Osaka, Hiroshima, and Kyoto, and then finished with the crazy hustle and bustle of Tokyo. While it was a lot of ground to cover, we were able to experience Hanami in several cities and truly appreciate how everyone celebrates this cycle of nature. I left Japan with a greater appreciation for nature, a stronger connection to our heritage, and a deep family bond.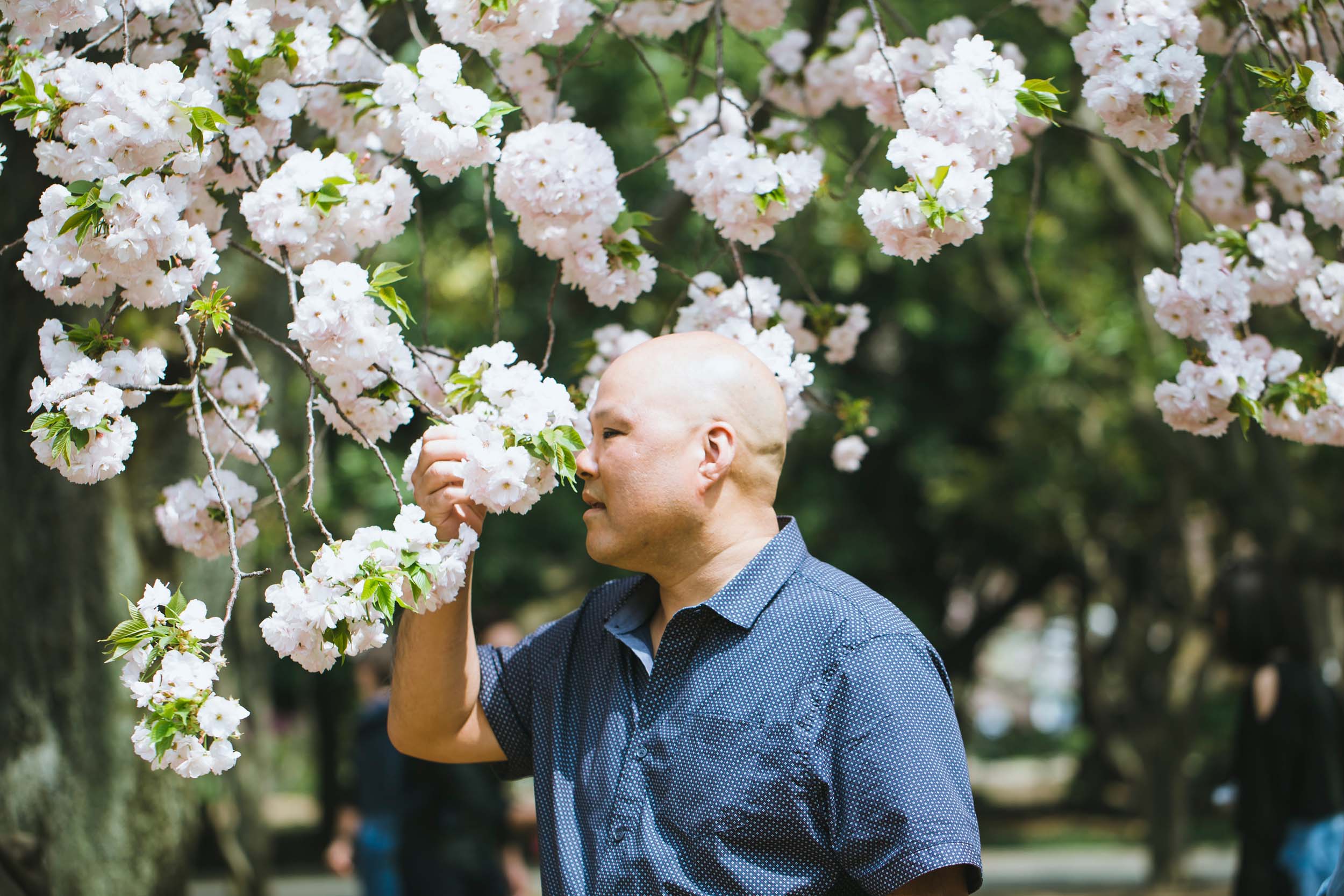 Are there any major differences in the way Sakura season is celebrated in Japan versus how it's marked here in Vancouver?
The appreciation for "mono no aware" — the pathos of things — is far greater in Japan. The entire country celebrates the impermanence that this fleeting floral beauty symbolizes, and everyone takes this time of year to reflect and appreciate the pathos of things.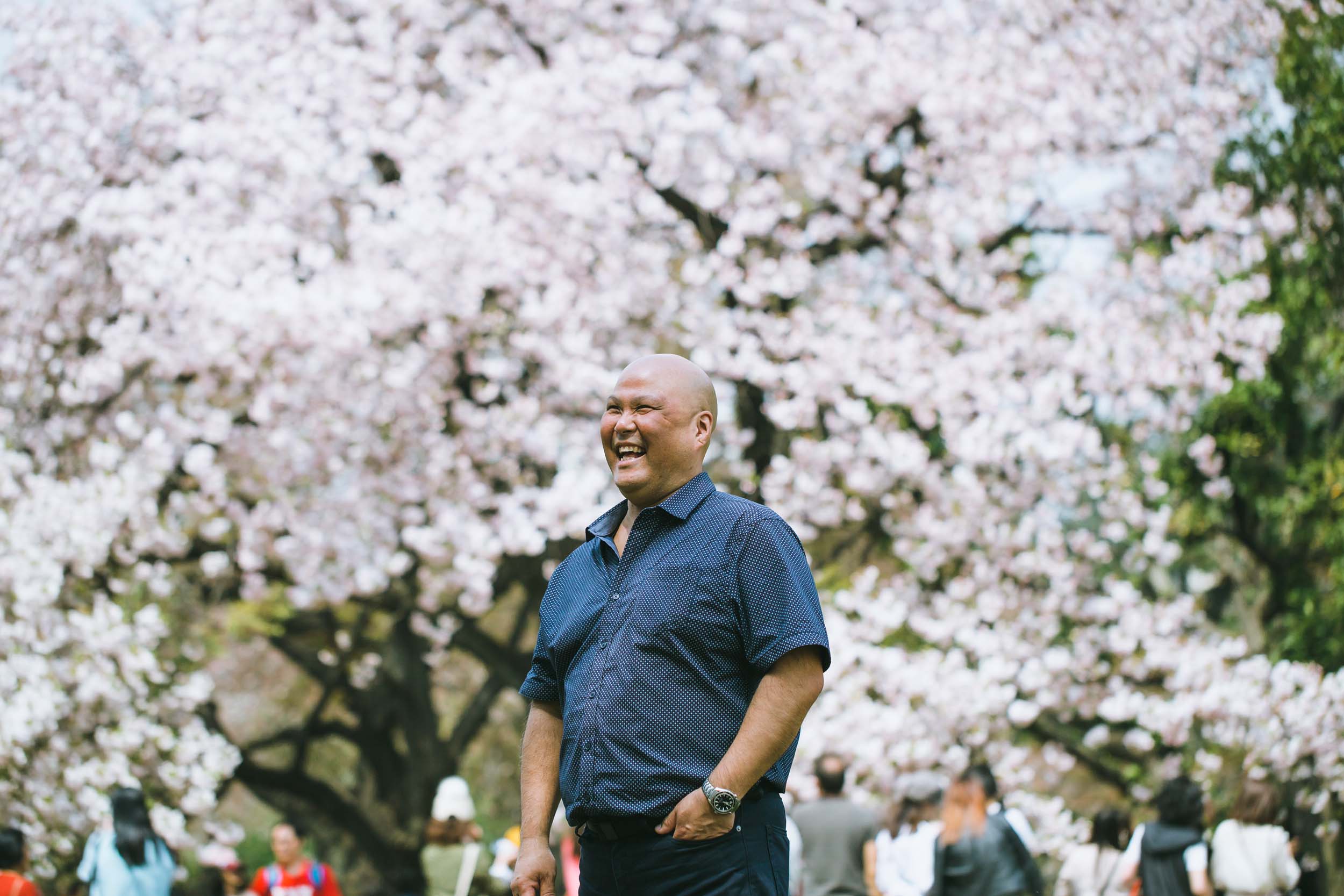 Flytographer Waki in Tokyo
How, if at all, did your trip inspire you upon your return to Vancouver?
Japan, as a nation, shares a collective pride and dedication for tradition; it's ingrained in Japanese culture and never ceases to inspire me. I will continue to lead my team with this spirit and will strive to achieve this level of appreciation, humility, and consciousness.
Looking for more on Japan? Check out the Best Places to Take Photos in Tokyo.