See more: couples – love – Paris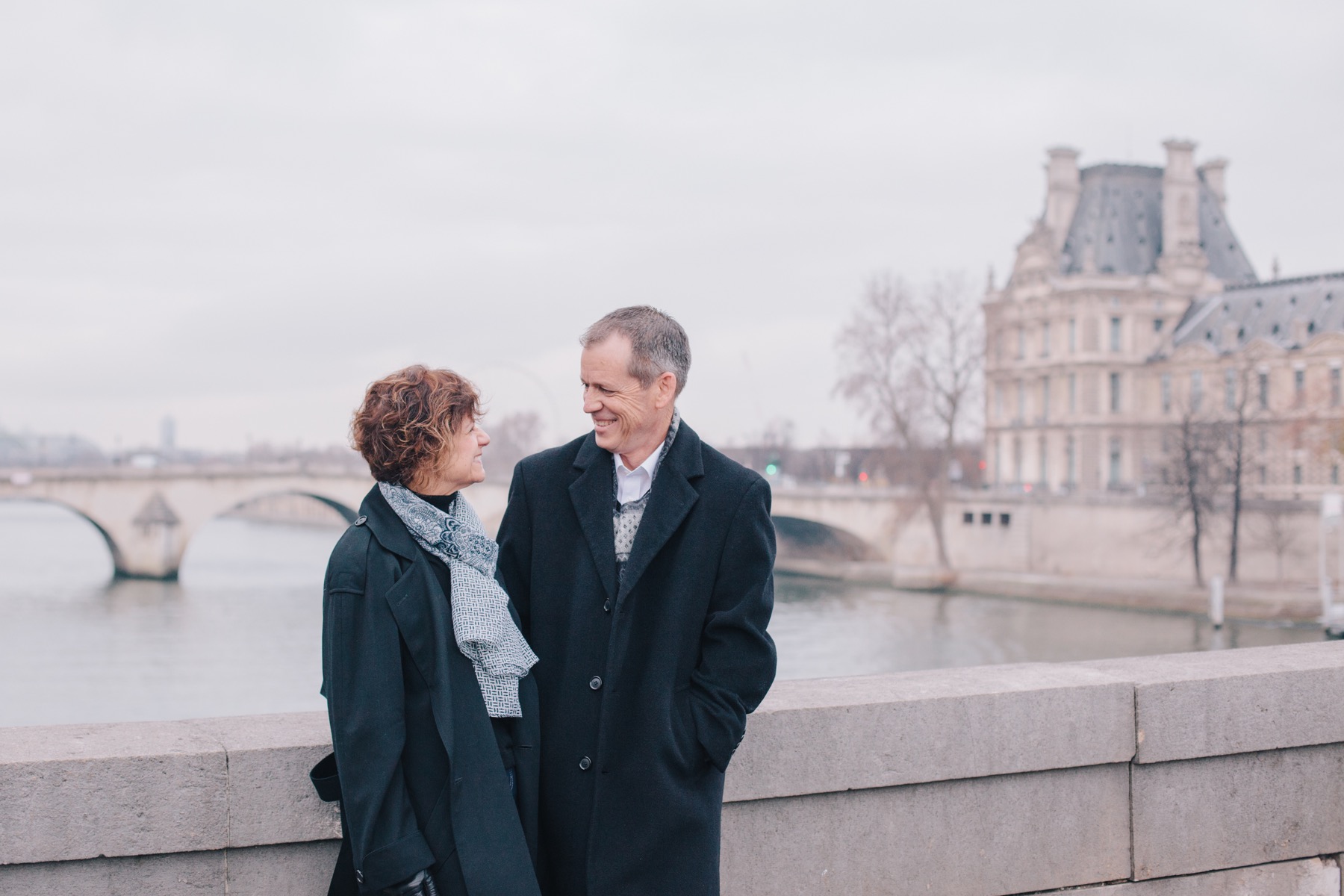 Their Story
Lee: "Sherry and I are very fortunate in that we have the opportunity to travel and have been to Paris many times. A few years ago, Sherry suggested we have professional photos taken in the city that was beginning to feel like a second home. Since this would be the first time we were in Paris for Christmas, it seemed like the perfect time.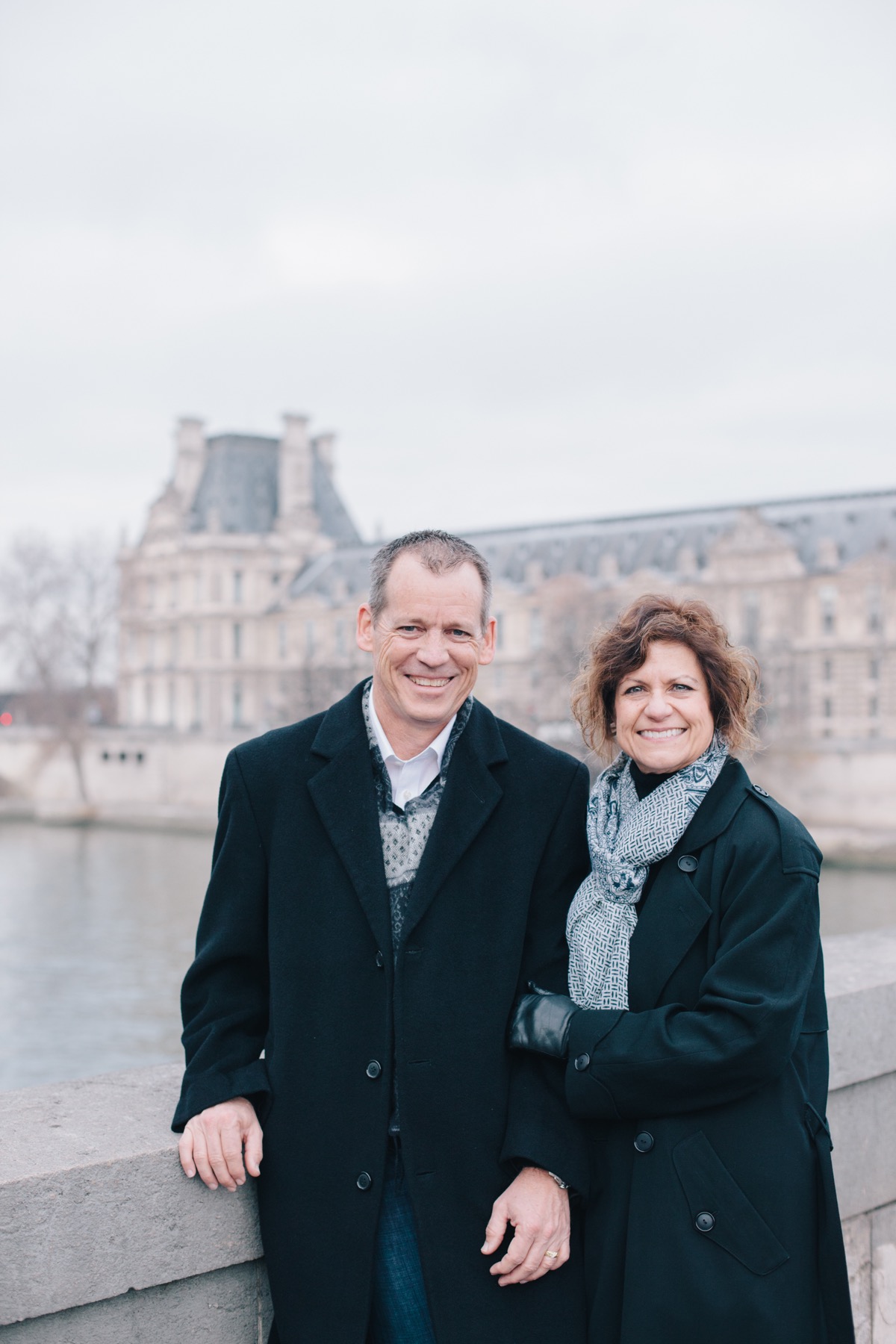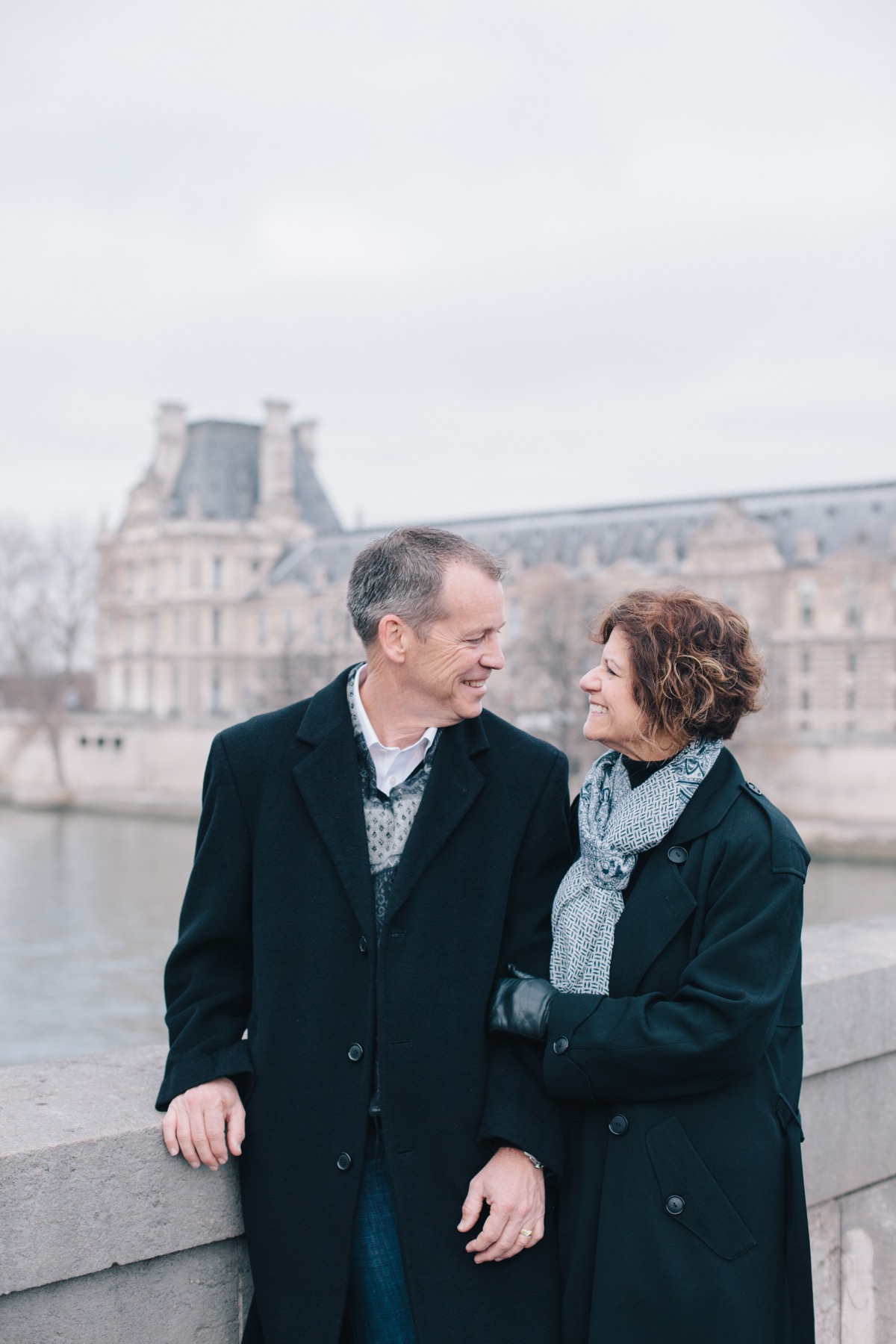 "With a little research, Sherry found Flytographer. Tedi, our Shoot Concierge, could not have made the process easier. She helped with everything, from sending tips on selecting our clothes, to selecting our date and time, and finally connecting us with our photographer, Gonçalo. She also asked a lot of questions to truly understand our goals and did a great job of passing them along to Gonçalo.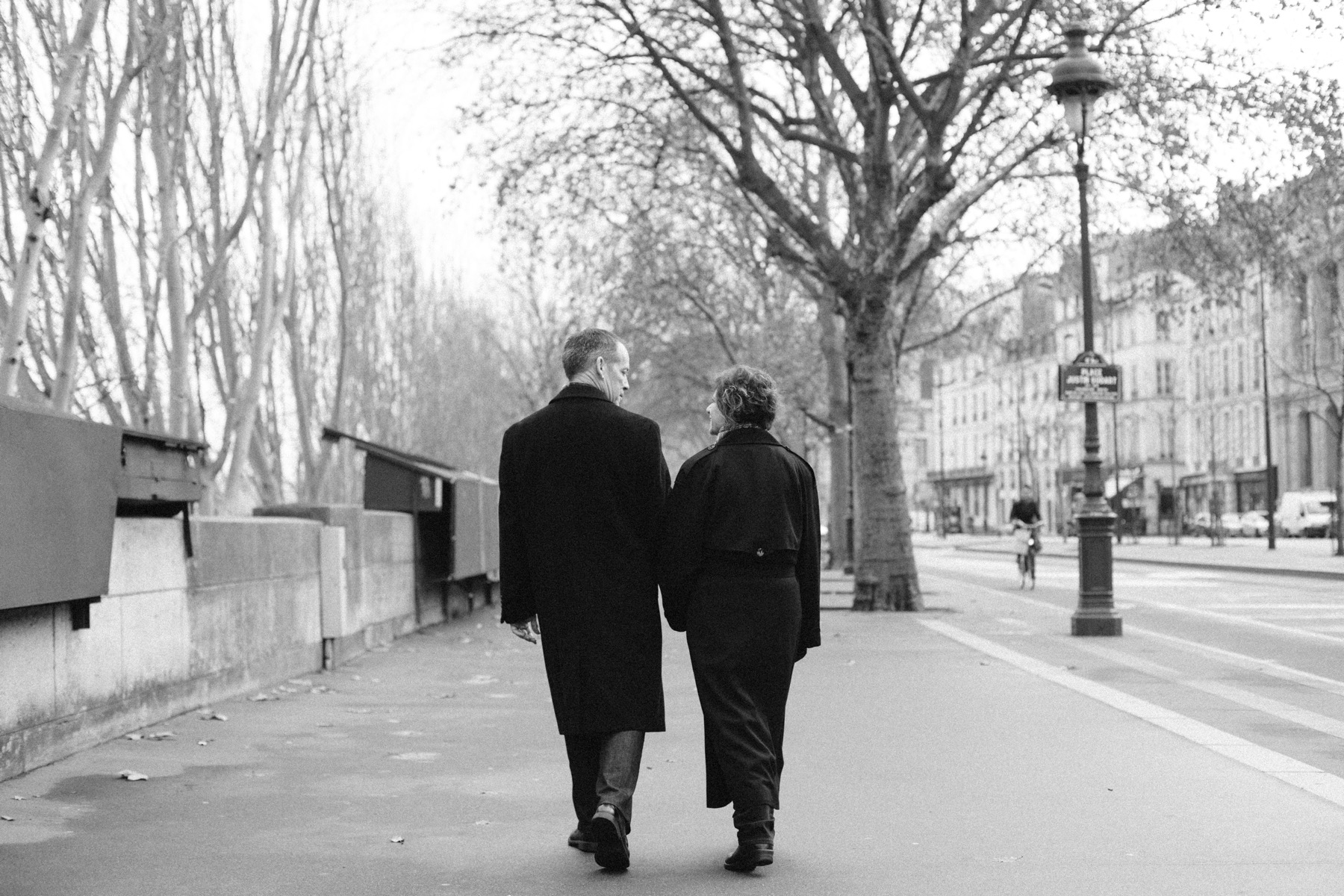 "Finally, after months of planning and multiple discussions on what to wear, the day arrived. We met Gonçalo at the Café Des Beaux Arts to finalize our game plan over coffee. Our goal was simple. We wanted to capture our love for each other while also capturing the essence of Paris. Gonçalo understood right away and began to develop the plan.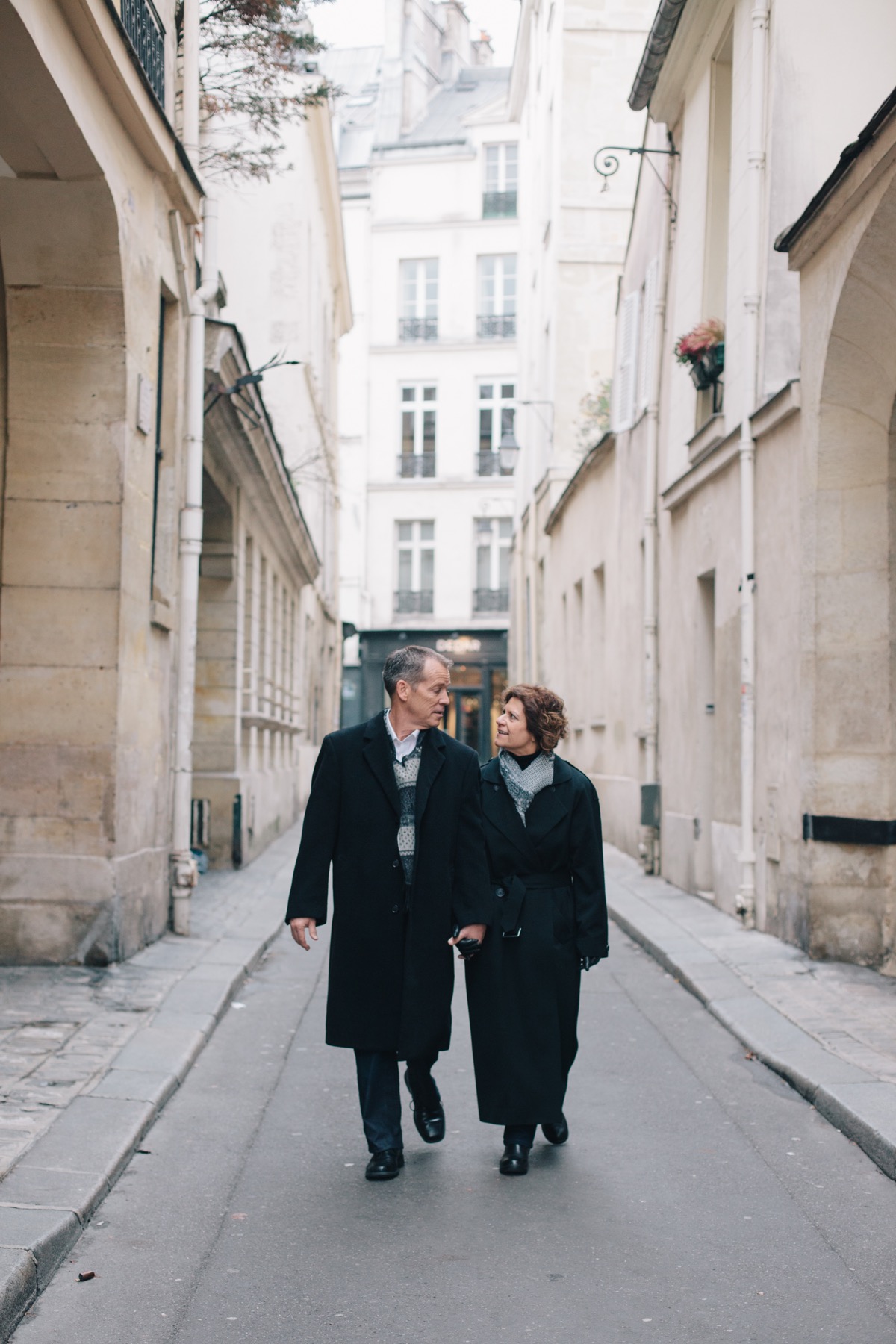 "With the game plan and coffees finished, it was time to get started. Our first spot was the Pont des Arts. From there it was on to the Pont du Carrousel where we could get Sherry's favorite tower in the background. Then, we started heading towards Saint Germain des Prés, taking photos along the way. We shot on Rue Visconti, which is where we rented our first apartment. We shot as we strolled along Rue Bonaparte like we have done a hundred times before. We stopped at Ladurée and look at the lovely macarons as Gonçalo snapped away. We shot along the very busy Boulevard Saint-Germain. Finally, we finished by shooting some café scenes at Le Bonaparte.
As you visit Paris, remember there is more to this great city than famous monuments. A quiet morning in the parks and cafés can be just as rewarding as a morning at the Eiffel Tower!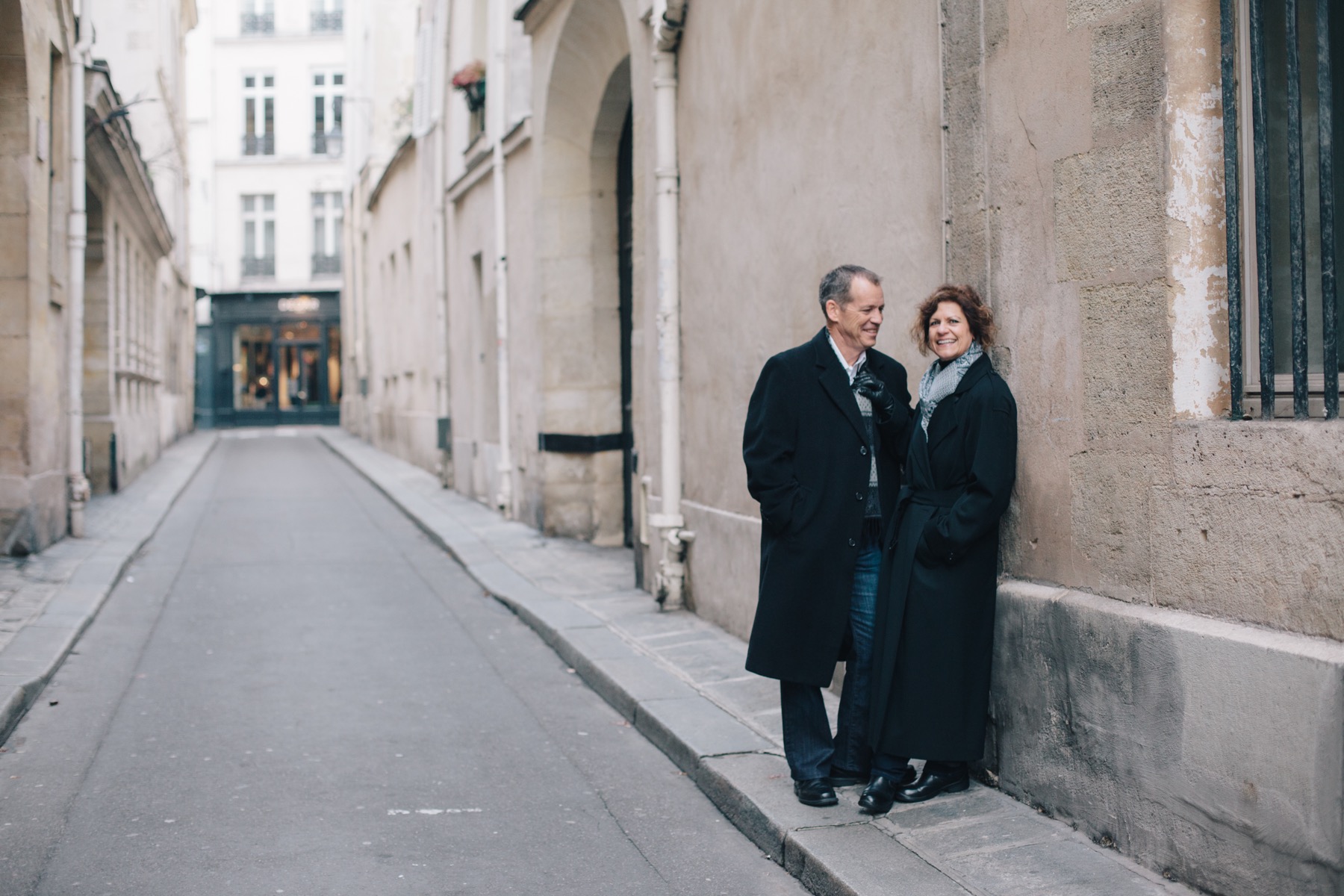 City Tips
"Rent an apartment – this allows you to really live like a Parisian. You can shop the local shops, from the boulangeries and pâtisseries (we stay in the 6th so we enjoy Poilâne breads and Gérard Mulot pastries) to Monoprix. It allows you to have a more authentic and relaxing time. We stay in the same arrondissement and look forward to returning to 'our' neighborhood and shops. It is extra-special to have a shopkeeper remember you on subsequent trips! We also make sure our apartment has a washing machine, which means having less to pack.
We always check what art exhibitions will be happening during our trip, and buy our tickets ahead of time online – we just print them out and check in on the appointed day and time. No standing in line! Check out what's happening at the Palais Garnier – we can never get enough of that Chagall ceiling. Also, research which restaurants are getting rave reviews. Many are now offering reservations online.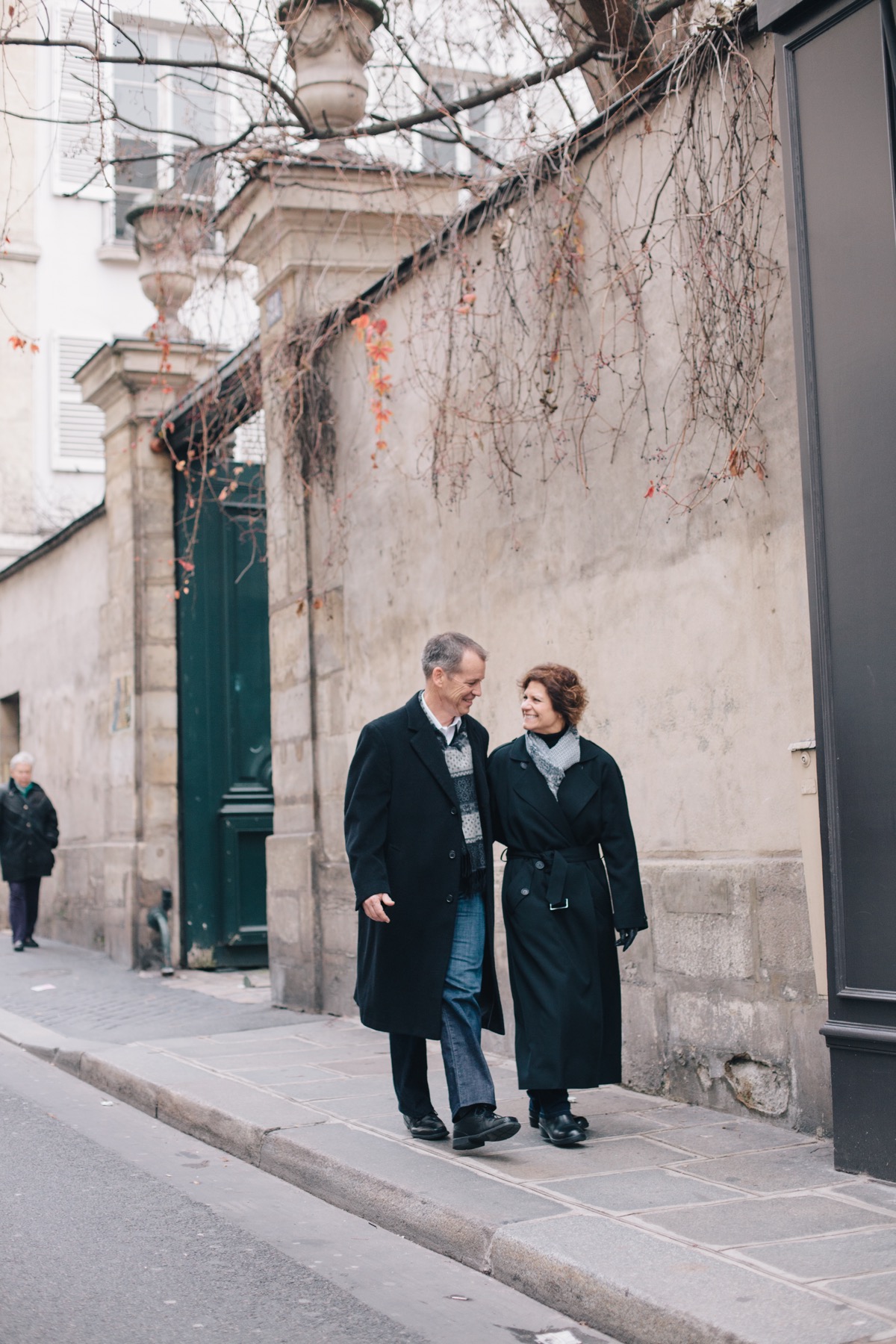 "Don't underestimate the pure joy of people watching! Every street has a café (or four) for doing just that. Sit outside and order a café noisette, then sit back and let Paris and her inhabitants work their magic.
Walk! Paris is a city for walking and exploring. Around every corner is a wonder waiting to be discovered.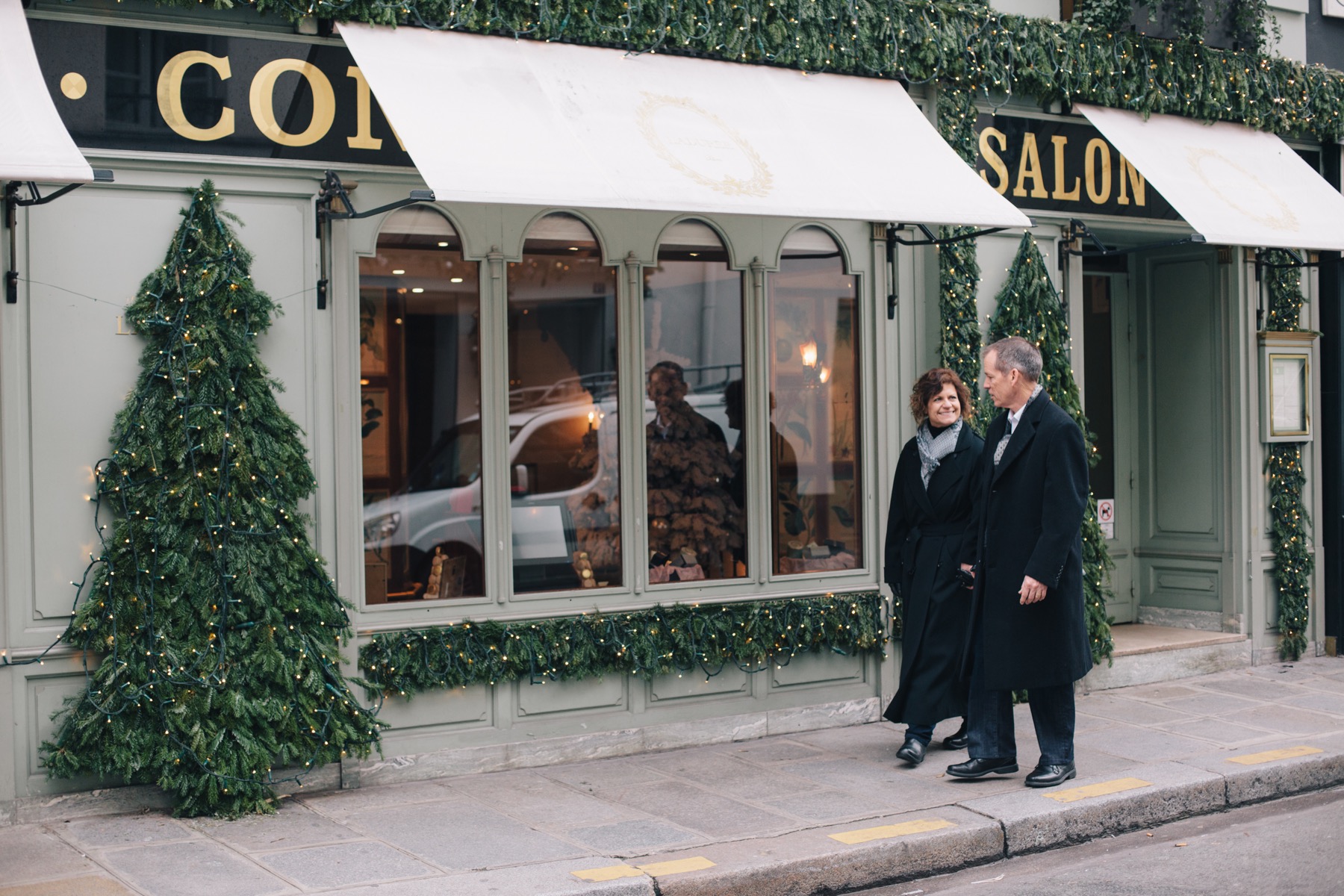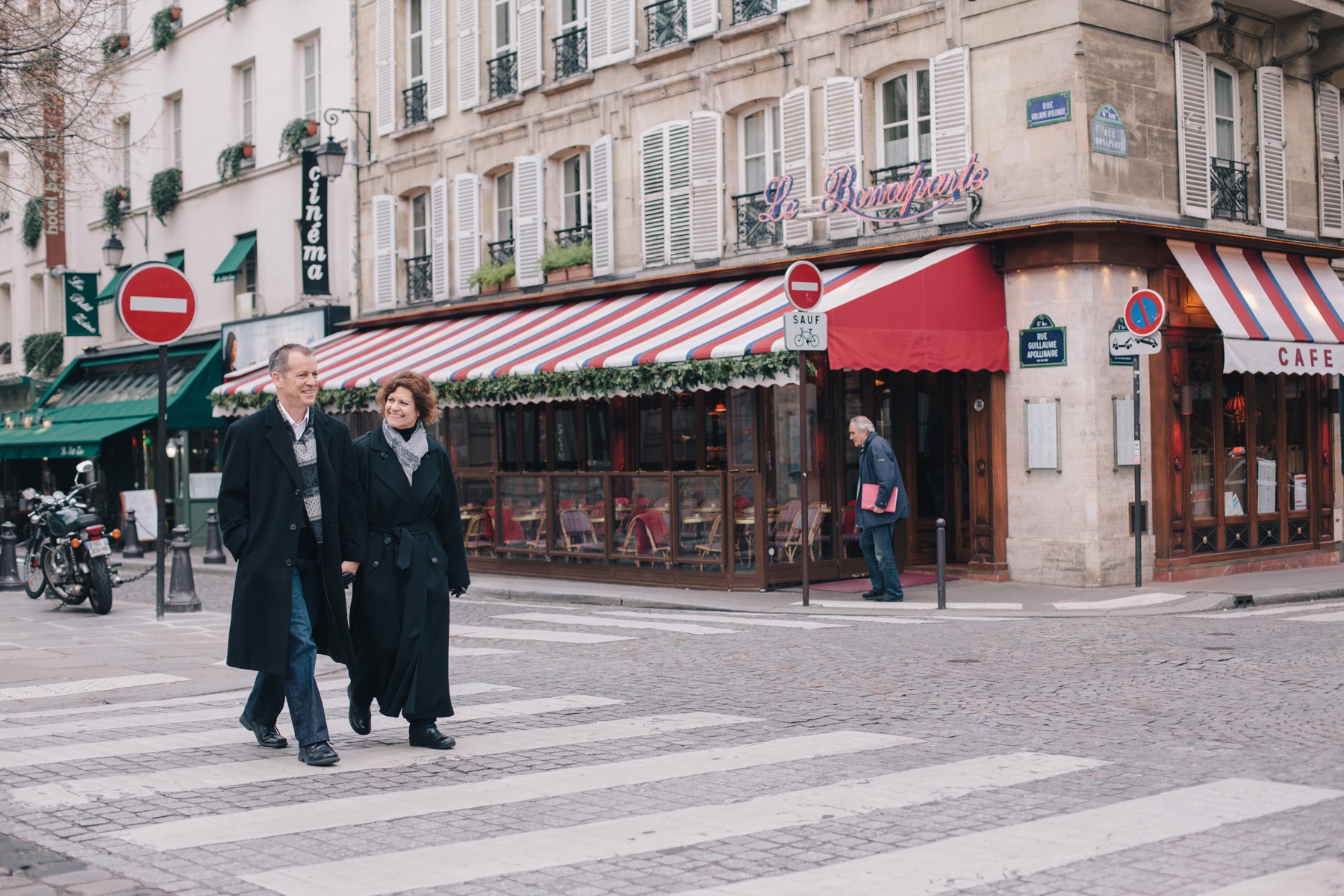 "As we sat and chatted with Gonçalo after the shoot, we realized that we captured 'our' Paris and we were very excited to see the final results. A few days later, we received a link from Tedi to our online gallery of photos. They are amazing! The best thing I can say about the photos is that Gonçalo captured exactly what we were looking for. In the end, we could not be happier with the process or the results.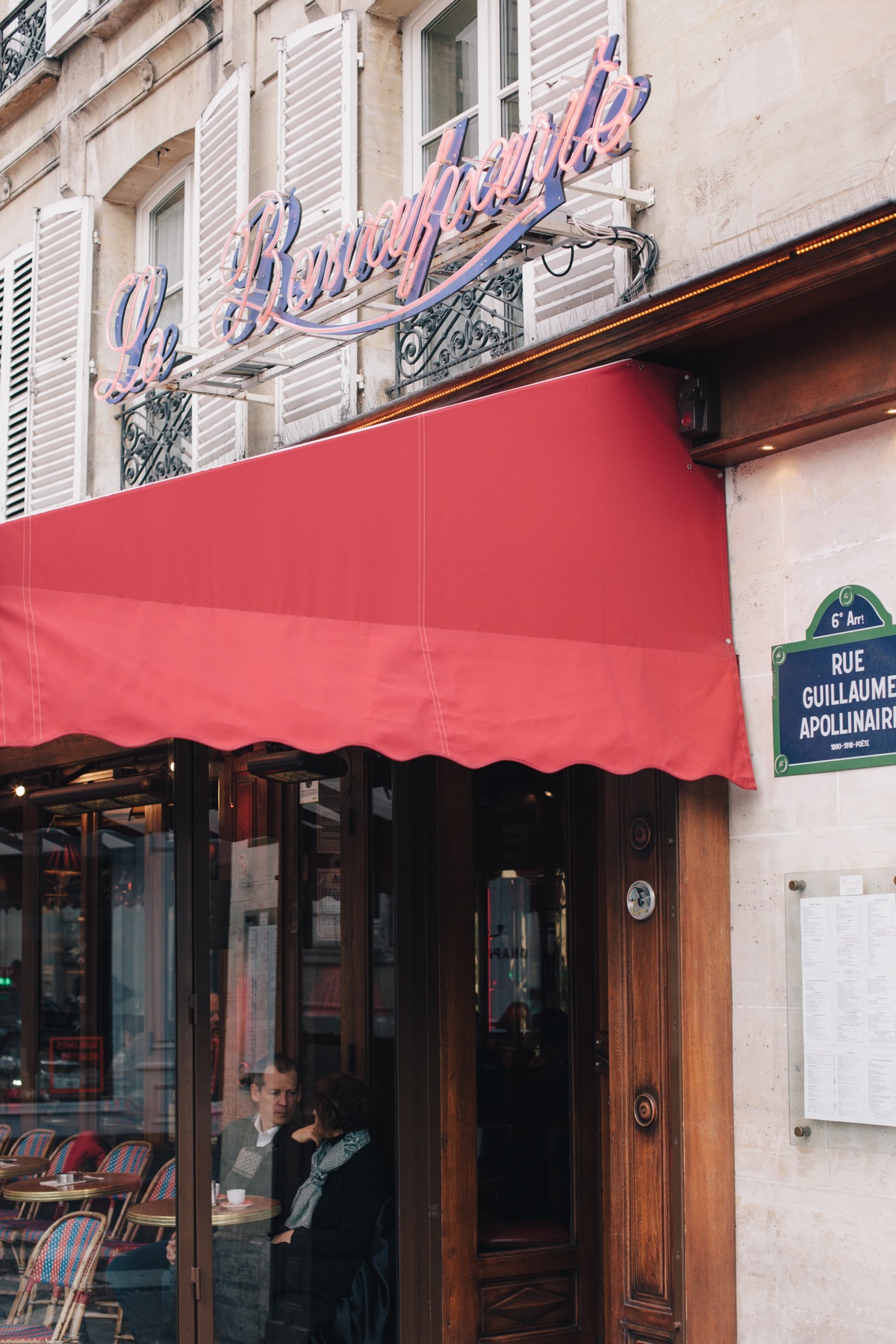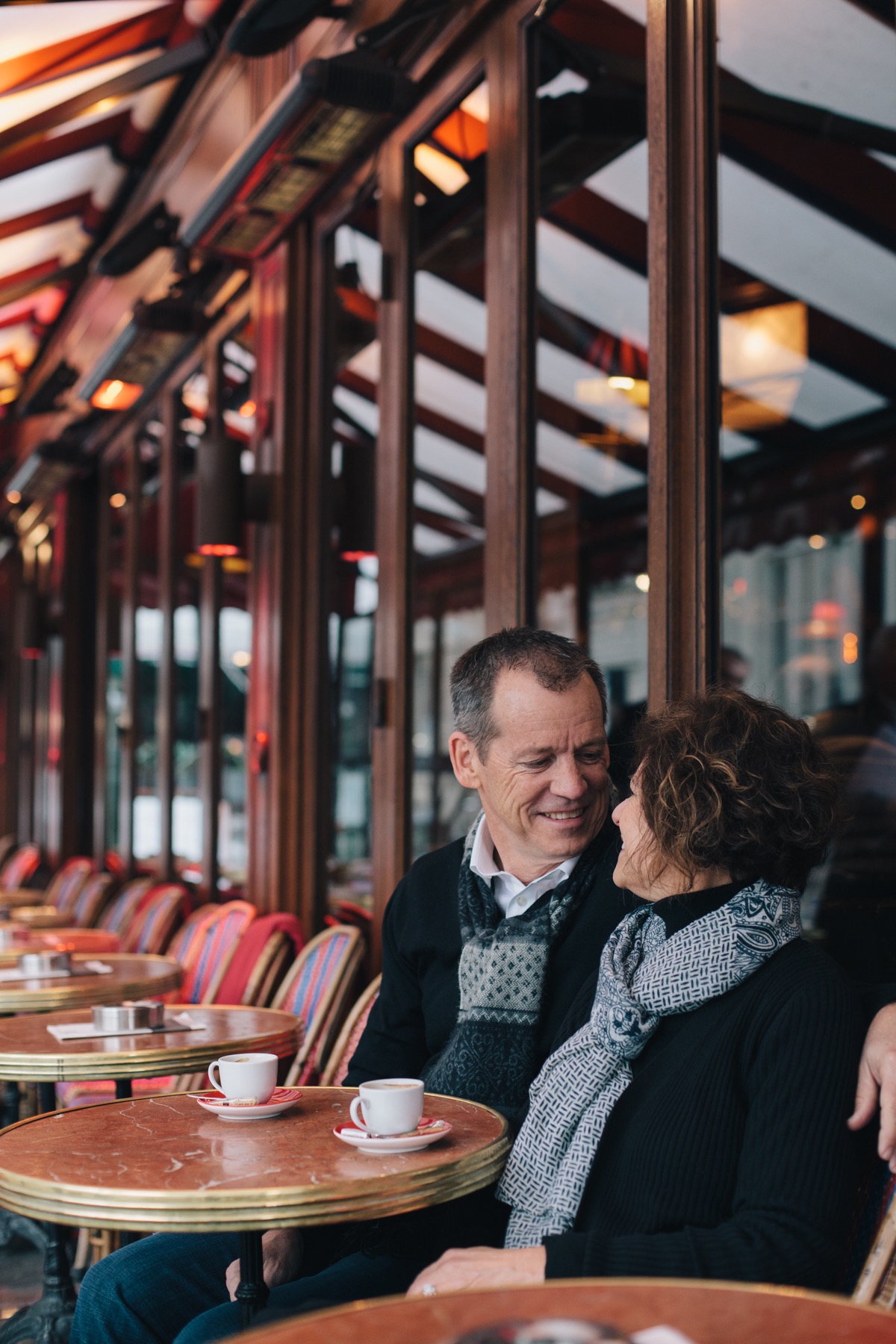 "From the concept created by Flytographer, to the support from Tedi, to the photo shoot with Gonçalo, and finally to the finished photos, we simply cannot say enough positive things about our experience. I would encourage everyone who wants to capture special memories from your vacation to contact Flytographer and starting planning your own adventure. We are so happy to have great photos that capture our love and the love we have for Paris!"
Looking to capture your love abroad?