Photo Spots Auckland
Located in New Zealand's North Island, Auckland sits on a slender coastal strip between the country's west coast and the Hauraki Gulf. This privileged location gives the city quick access to several regional parks and incredible nature boasting over 40 dormant volcanoes, picturesque waterfalls, and beautiful beaches. Speaking of beaches, the west coast features black sand and breathtaking views, making for excellent photo opportunities, while the North Shore boasts white sand and crystal-clear waters. In the centre of everything is Auckland City, where you can enjoy a vibrant urban lifestyle, including great dining options, exceptional museums, and scenic waterfront areas. Unsurprisingly, there are many places in Auckland to take highly Instagrammable photos. 📸
Here at Flytographer, we easily connect people with trusted photographers for fun photo shoots and have captured over three million memories worldwide. Today, we asked our local photographers to show us around all the best places to take photos in Auckland.
Are you ready to uncover the "City of Sails"? If so, pack your bags and get ready to say "Kia ora," a magical and multifunctional te reo (Māori language) word you'll hear throughout New Zealand. 🥝
TLDR 
(A little sneak peek just for you. 😊)
1. Wynyard Quarter
Auckland's newest and most exciting district, Wynyard Quarter has been home to the local marine and fishing industries for years. Thanks to a recent redevelopment project, the area also became the city's favourite waterfront playground and one of the best places to take pictures in Auckland. Wynyard Quarter is blessed with beautiful views of the sparkling blue waters of Waitemata Harbour and enjoys stunning vistas of the Auckland skyline, including the iconic Sky Tower and Auckland Harbour Bridge. You can experience the warm community vibe at Silo Park, where exciting festivals take place all year round and where you can climb up a massive metal gantry for more panoramic views of everything. 😍
As you stroll through the North Wharf, you'll find trendy cafes and restaurants. This is a great spot to try some typical local treats, like hokey pokey, the most popular ice cream in the country, or grab a drink by a high table overlooking the harbour. Don't miss a visit to the Auckland Fish Market, where you can catch a glimpse of the fantastic variety of seafood the Kiwis have at their disposal. The docks in front of the market are one of the best locations for pics, mainly because of the constant flow of boats coming and going. What better place to people-watch and soak in the vibes of this fantastic city? 🤔
2. Mission Bay
Just a short drive from Auckland CBD, Mission Bay is a quaint seaside suburb that's worth a visit. It offers a thriving dining scene and ends at a gorgeous and tranquil beach. The golden sands of the latter are one of the best locations in town for relaxing, and its calm waters are ideal for swimming, kayaking, and paddle-boarding all year round. The real showstopper, however, is the stunning view of Rangitoto Island. This is one of the best places to take photos in Auckland, providing an unparalleled backdrop for your photo shoot. Plenty of picnic areas are dotted around the beach, where you can join the locals in a "barbie," a highly popular activity, especially during summer. Or, if you prefer, you can explore the cafes and restaurants lining the main road. Fish and chips, anyone? 🐟 🍟
Here's a hot tip: If you enjoy long walks, you can reach Mission Bay from Auckland CBD on foot. The 45-minute walk is an attraction itself. The pathway along the coastline offers terrific views of the city and the Hauraki Gulf.
3. Westhaven Marina
With its impressive two thousand berths and swing moorings, Westhaven Marina proudly holds the title of largest yacht marina in the Southern Hemisphere, justifying Auckland's moniker, "The City of Sails." ⛵ 
Strolling along the marina, you'll be awestruck by the sight of countless boats and yachts, a testament to the city's rich sailing heritage and the local passion for the sport. The scenic panorama is a rare sight to behold, offering the perfect backdrop for your pictures.
Observing boat owners meticulously preparing their vessels is like witnessing skilled artisans at work. Despite its enormous size, Westhaven Marina is still a peaceful escape from the city's hustle and bustle, perfect for a leisurely bike ride or a tranquil picnic amidst breathtaking vistas, which include the iconic Sky Tower on the horizon. As you bask in the soothing sounds of boats coming in and out of the marina, you'll feel the magnetic pull of Auckland's maritime charm. ⚓
Look amazing in photos
Get 50+ insider tips on how to prepare, what to wear, and easy posing ideas for your next photo shoot!
4. Domain Wintergardens

Within Auckland Domain, the oldest and one of the best parks in town, lies the Wintergardens, a complex of pristine gardens displaying rare plants and Instagrammable structures. Two big Victorian-style glasshouses display temperate and tropical plants, offering wonderful photo opportunities and a way to admire all the colours and scents of nature. The glasshouses are separated by a classical courtyard where a fishpond, water fountains, and marble statues create a romantic atmosphere. This spot is a photo hit among newlyweds and a dreamlike stage for proposals. During your visit, explore the photogenic fernery displaying local species. Look for the silver fern, the symbol of New Zealand that now dominates the country's new flag. You can even take a selfie with this superstar! 🌿
While in the area, you can also explore the Auckland Domain further. The park has a collection of sculptural works by New Zealand's leading artists that will give an artsy touch to your pictures. There, you can also admire the pōhutukawa trees, another beloved symbol of New Zealand, which bloom in bright red flowers once a year. Here's an extra tip: For more urban parks, head to Cornwall Park, another beautiful and historic park located in the heart of Auckland, which also offers stunning views of the surrounding city and volcanic mountains, including One Tree Hill. 😉
5. Muriwai Coast
Nestled along the west coast of Auckland lies the rugged and uniquely beautiful coastline of Muriwai. With over 60 kilometres of shoreline just a 45-minute drive from downtown, it's no surprise that this is one of the best spots to take pictures in Auckland. Muriwai Beach, with its black sand, rocky outcroppings, and crystal-clear waters, is a highlight. This beach is best enjoyed by leisurely walking along the shoreline, but you can also drive along the coast to admire the views. Several car parks are only minutes away from the shore, making it easy to stop and explore. If you're a wildlife enthusiast, try to visit between August and March, as the cliffs south of Muriwai Regional Park are home to a large gannet colony. Thousands of these cute birds can be seen from a viewing platform above the cliffs and the sea — an unforgettable sight. 😮
Just a stone's throw away from Muriwai Beach is Maori Bay, another stunning beach that is often less crowded and is perfect for a peaceful beach photo session. If you're up for more beautiful beaches, a drive of around 45 minutes will bring you to Bethells Beach, where sand dunes and caves await. For those willing to venture even further, a road trip along the west coast will lead to other stunning sites like Piha Beach. Heading a little further south is the Waitakere Ranges Regional Park, which boasts a sacred native rainforest. There you can marvel at natural wonders such as Lion Rock and the Kitekite Falls. 👌
Capturing Memories in Auckland
Auckland is a city that's filled with incredible places to take photos and wonderful things to do. The places mentioned above are just the tip of the iceberg, and there's so much more to explore. If shopping is your thing, head to Britomart in the CBD. For a historic reserve with more stunning views, North Head is the perfect spot. Elsewhere, Mount Eden, another dormant volcano, is also a protected site that's significant to Māori culture. And if you're an adrenaline buff, why not head to Nelson Street and bungee jump from the top of the Sky Tower?
The fun doesn't end there. You can take a ferry to Waiheke Island, aka the "Island of Wine." 🍷 Or, if you have more time, why not head down to the South Island to uncover even more wonders of New Zealand? While in Auckland, you can also book one of our local Flytographers to capture all your beautiful memories in this fascinating city. ✌️
"I was completely blown away by how wonderful our photos turned out. It was raining on the day of our shoot so Jessica suggested we move the location to the Winter gardens in Auckland as a plan B. In the end, we were left with some of my all-time favourite photos of us together, with some of the most interesting backdrops. Jessica was so fun to work with and put us both at ease, cannot thank her enough!"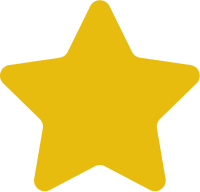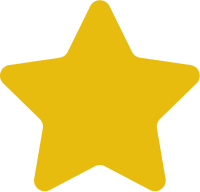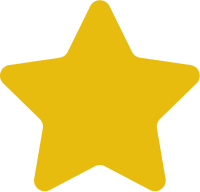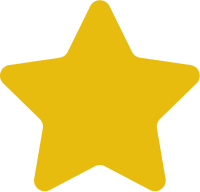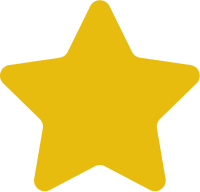 Anjouli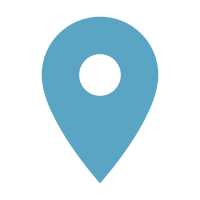 "Jessica was an excellent photographer. She was very personable and was able to capture the quirks we have in pictures. My husband and I have our own thing going on; she encouraged it and managed to capture some of those moments. Jessica also gave great directions for other times. Overall, my husband and I are both extremely happy with our pictures. That hour passed by really quickly. We are glad we picked her for our shoot in Auckland!"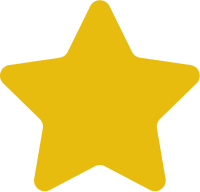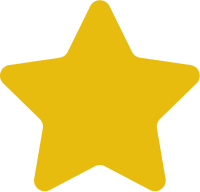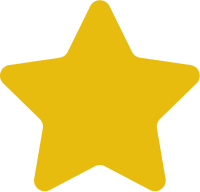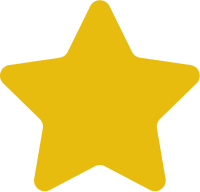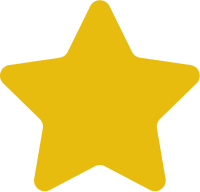 Joyce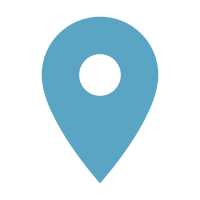 "Joanna was an amazing photographer! It was so nice to go through an area of Auckland that we might not have otherwise and have fun exploring while also taking pictures. We loved the different areas we went to and Joanna always made sure we were comfortable and having fun. It was so nice to start off our trip with her! Thank you for the great pictures!"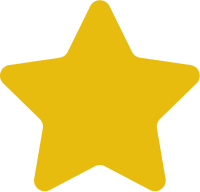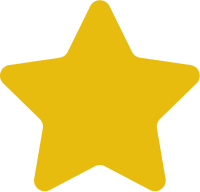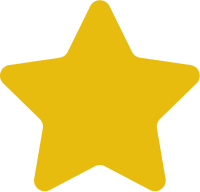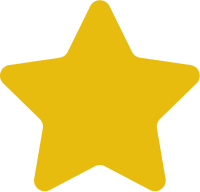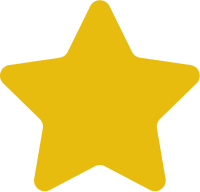 Kayla