Meet Lisa, Bianca, Kathy and Kim. Laughing together since third grade. We captured them in Toronto last month celebrating Kim's engagement by having tea and strolling Bloor Street.
"Our memories include our first crushes, debating snow fort etiquette, going to dances, doing the hustle in a school gym, to being brides, our own babies and beyond. Our bond is unbreakable and there's a wonderful joy in having these lifelong sisters. I always value our time together and know I always will."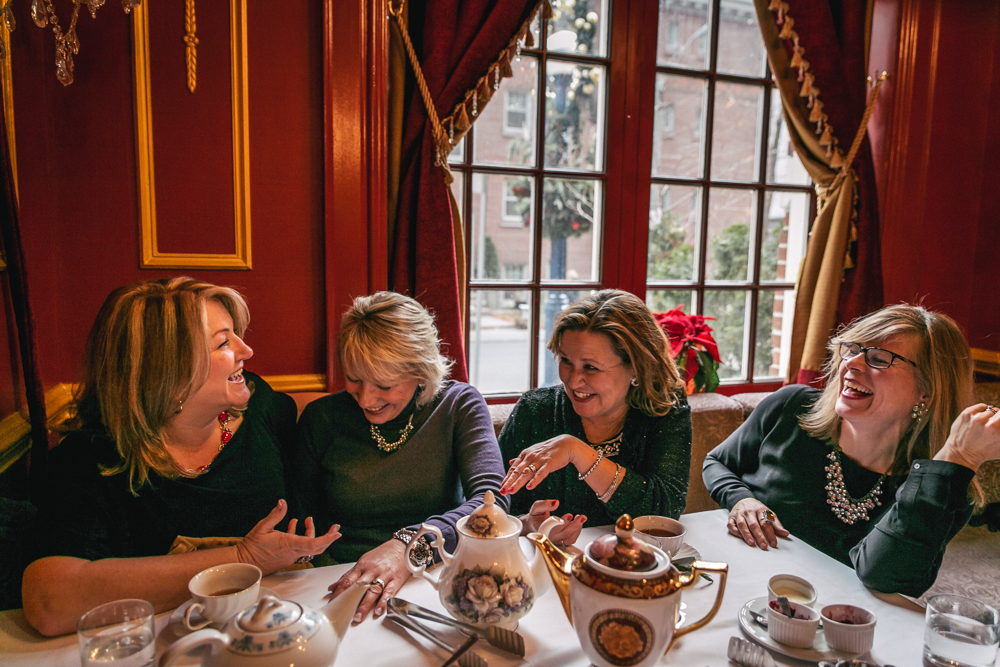 "We are always looking for fun stuff to do together. Last time we got together we went to a disco night at The Old Mill! Kim's engagement provided the reason and I thought The Windsor Arms for high tea would provide a great venue to celebrate." – Kathy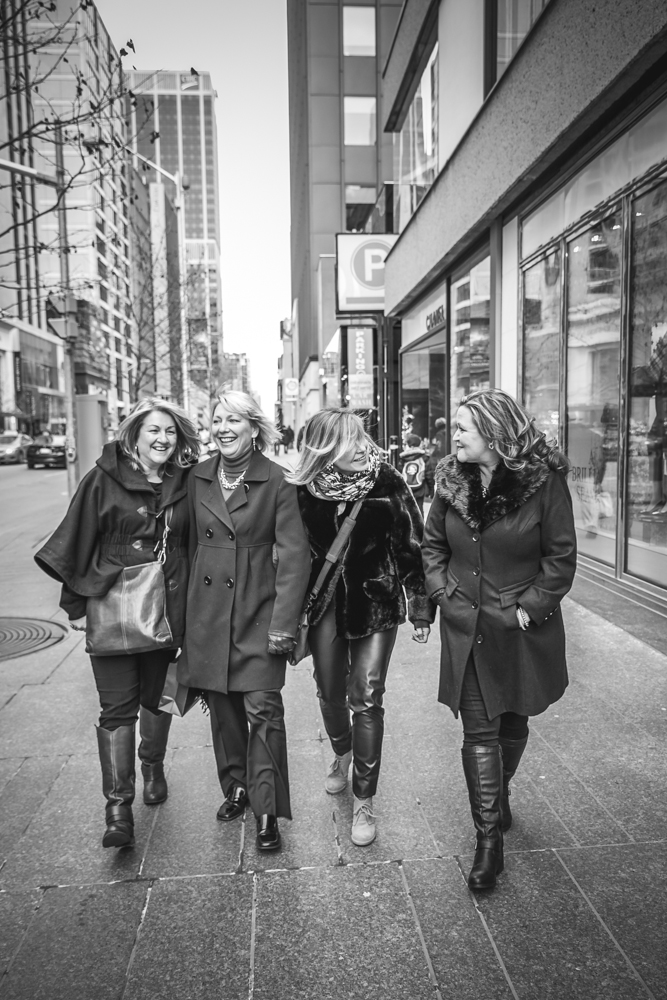 Sometimes all it takes is THAT look. Truly, nobody can make you laugh like your best friends.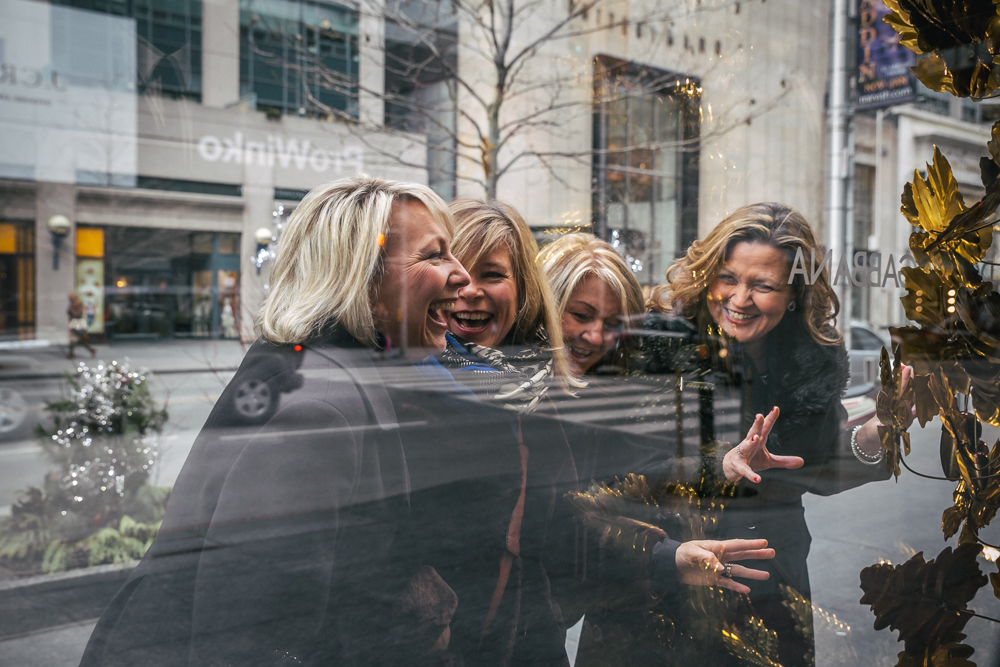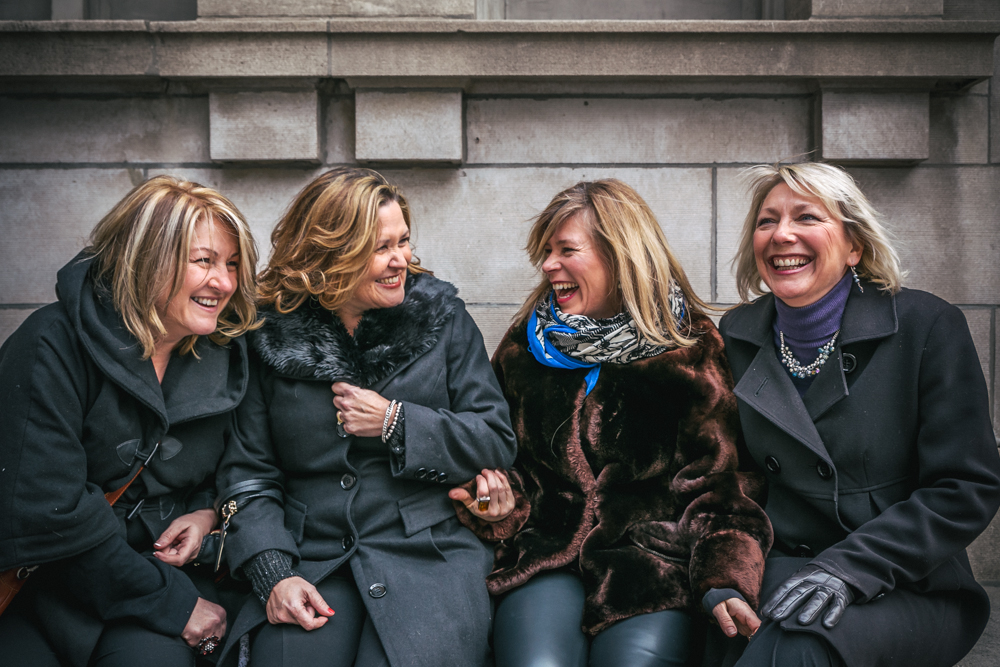 "What a fabulous way to capture our friendship in a short amount of time. The time I spend with these ladies is never enough and Flytographer provided us with some lovely, cherishable moments captured on film – ones we could never do ourselves!" – Kathy
Flytographer: Andreea Muscurel
We ♥ our girlfriend shoots. I often say it's the one major relationship that we rarely think to capture properly. What do you think? Is this the year to change this? If you agree, share this post with your besties using the buttons below!
Check out more fun girls' getaway shoots here.