See more: anniversary – babymoon – couples – love – Maui – romantic getaways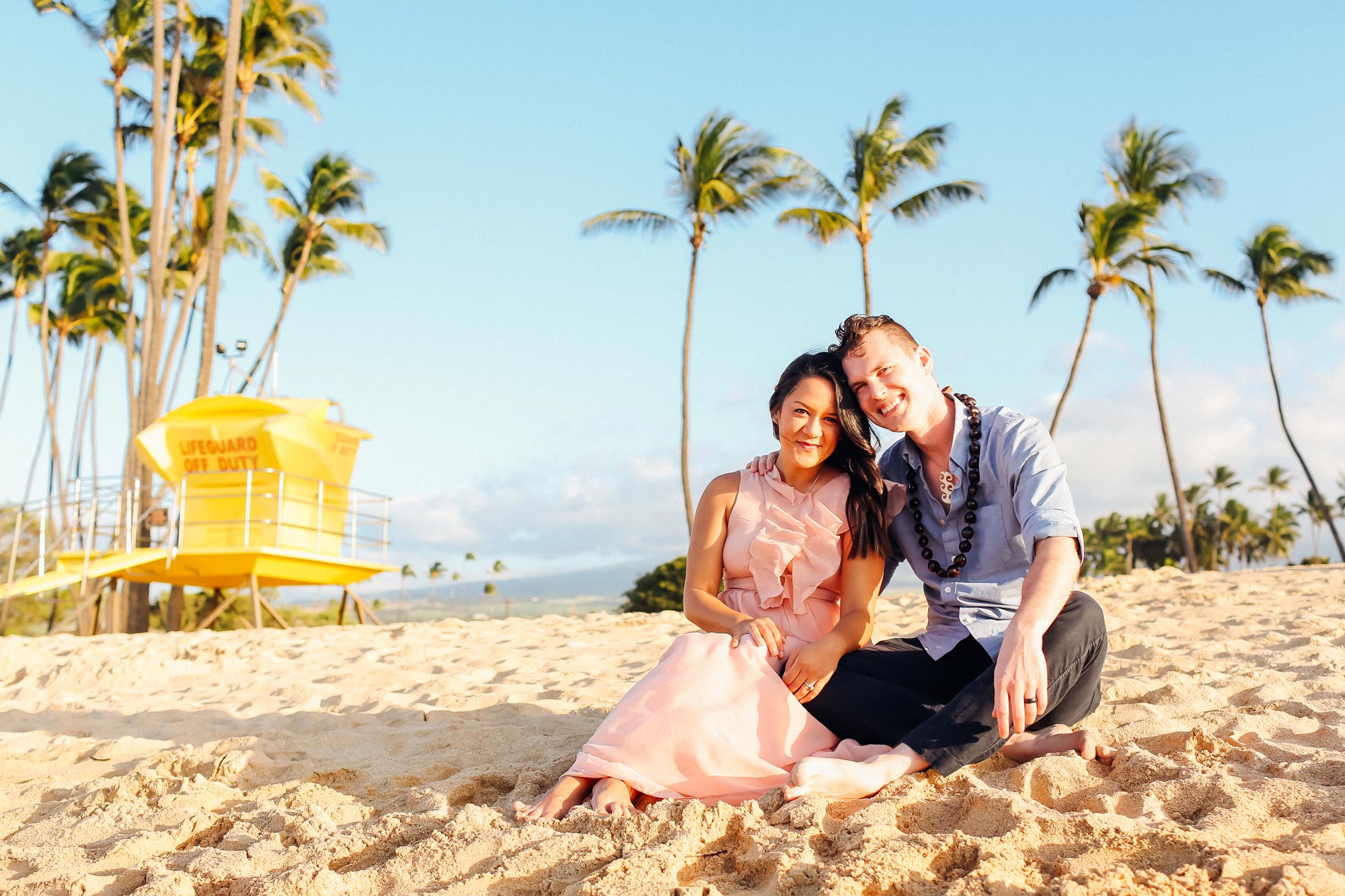 How do two travel bloggers prep for the arrival of their baby? Take a trip to Maui and book a Flytographer session, of course! Tawny and Chris, the professional travellers behind Captain and Clark, soaked up the sand, sun and waves with Flytographer Naomi.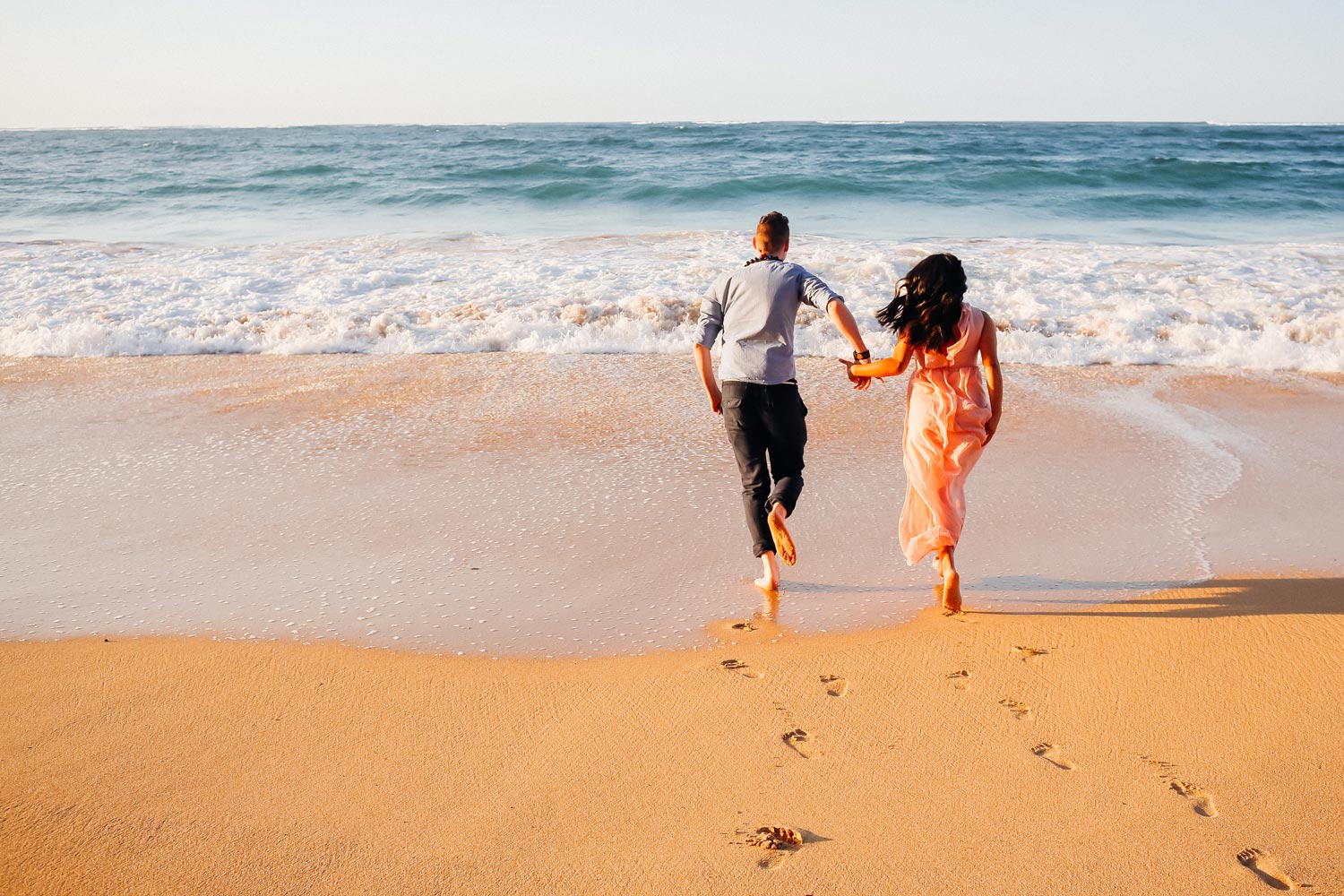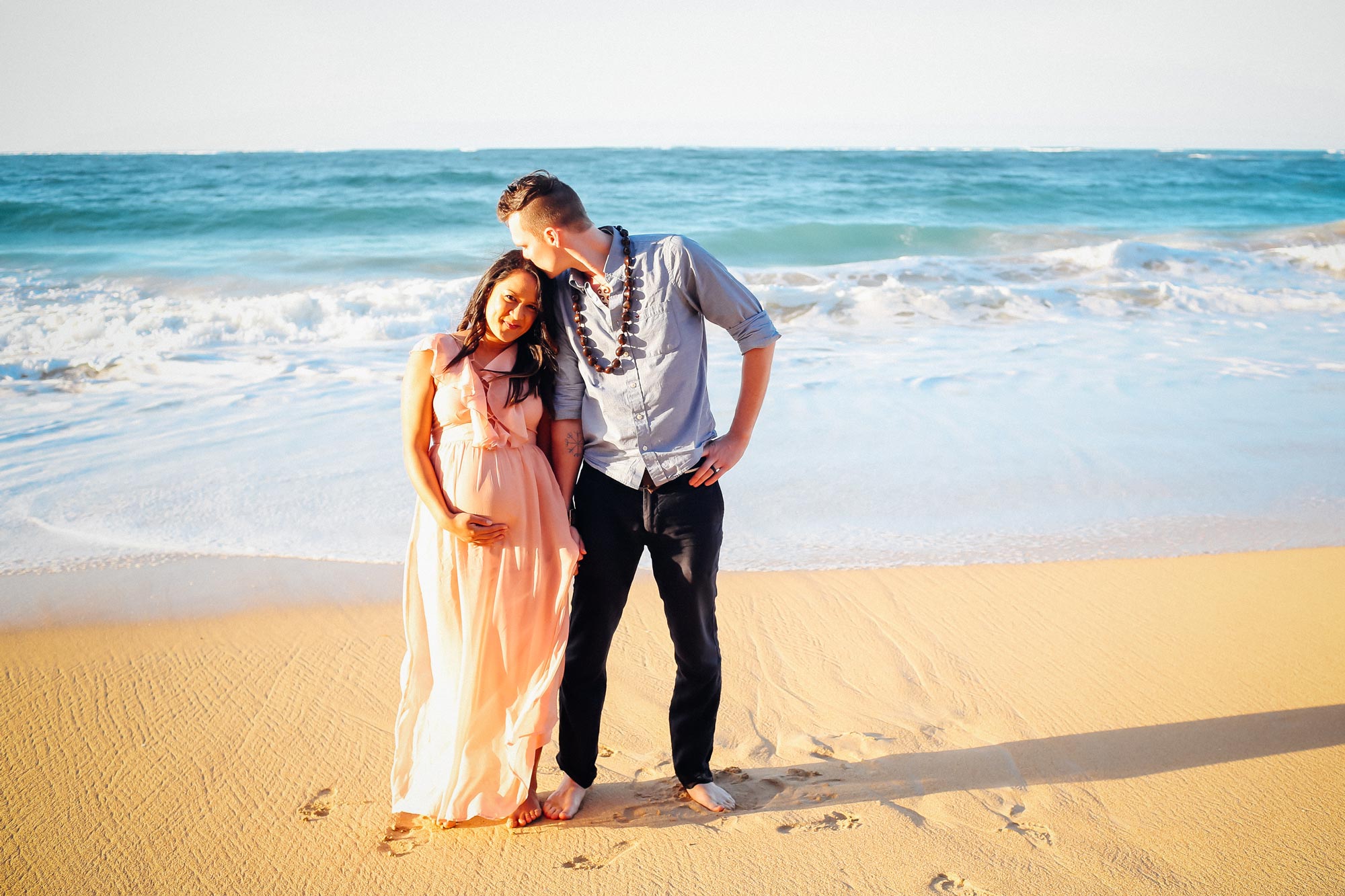 THEIR STORY
"I knew as soon as we found out we were pregnant that a babymoon was in our near future. As avid travellers, the thought of being grounded for the weeks leading up to our little guy's arrival left us feeling slightly claustrophobic. Shortly after, a flight to Maui was booked.
"We knew that we wanted to make this trip special and booked our stay at the Grand Wailea. It was this very hotel that my husband stayed at on his first trip to Maui when he was nine years old. He has vivid memories of playing in the Grand Wailea's many pools and floating in the lazy river. His sheer excitement for the hotel always gets me giddy. We hope to share the same experiences with our little one in the future.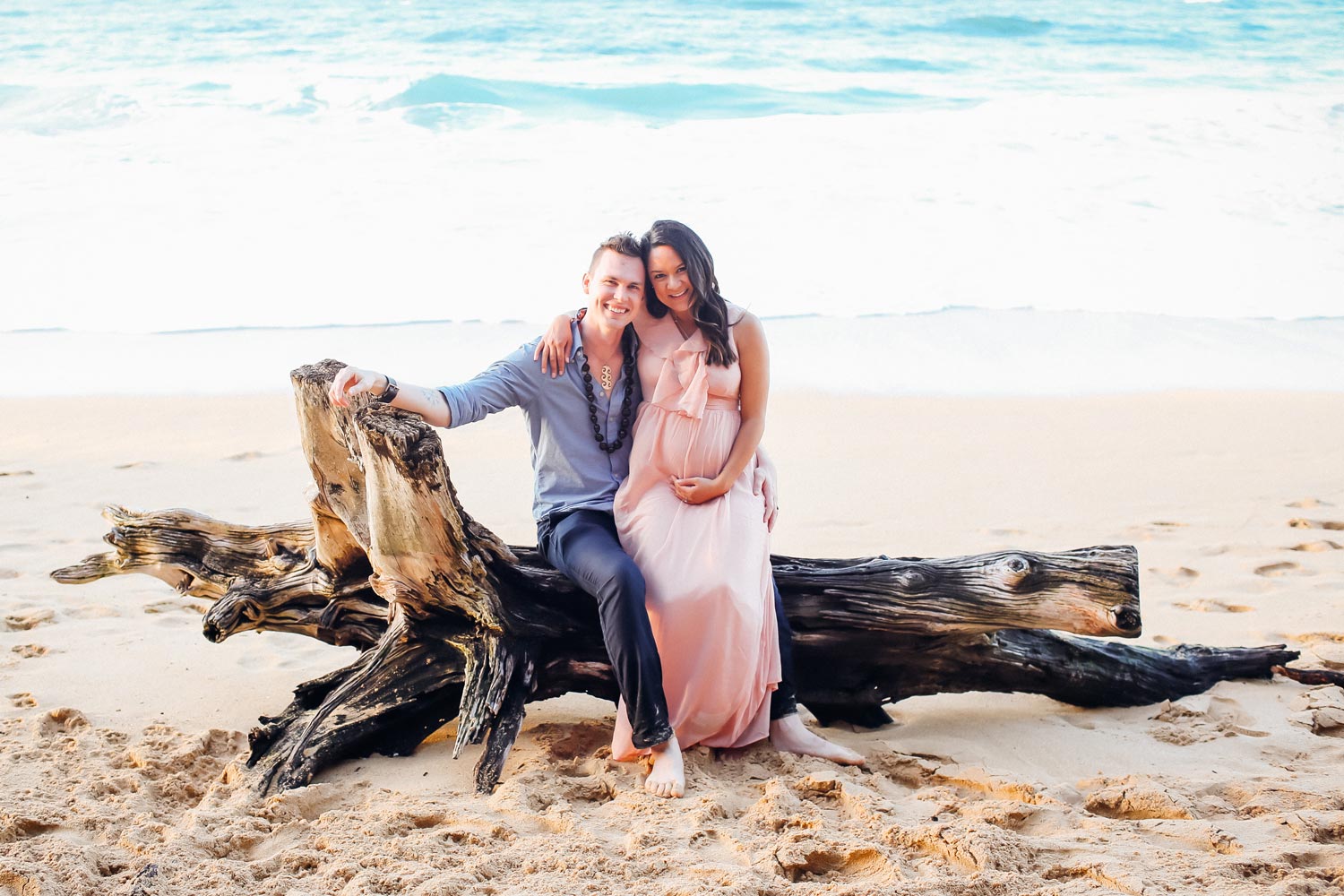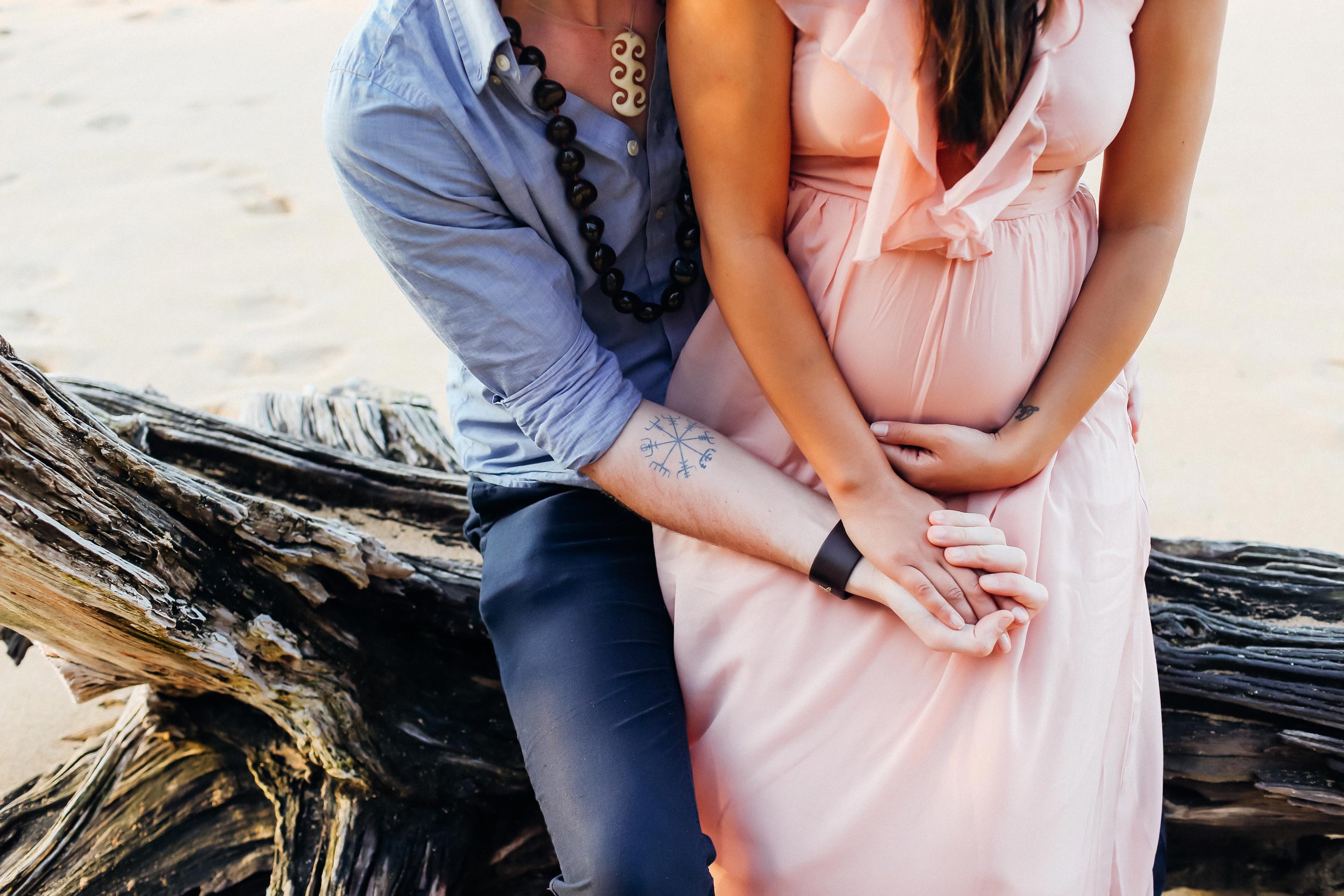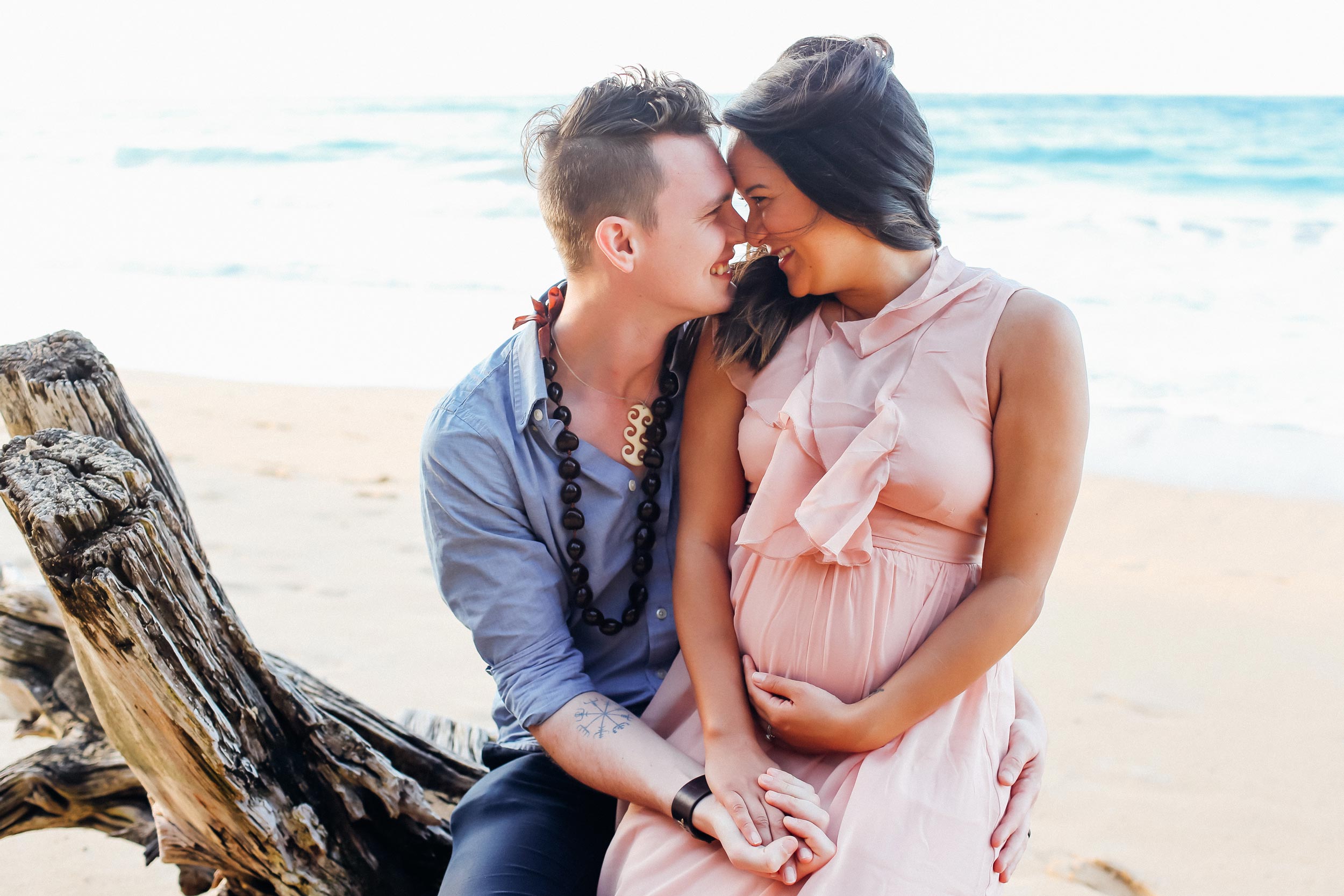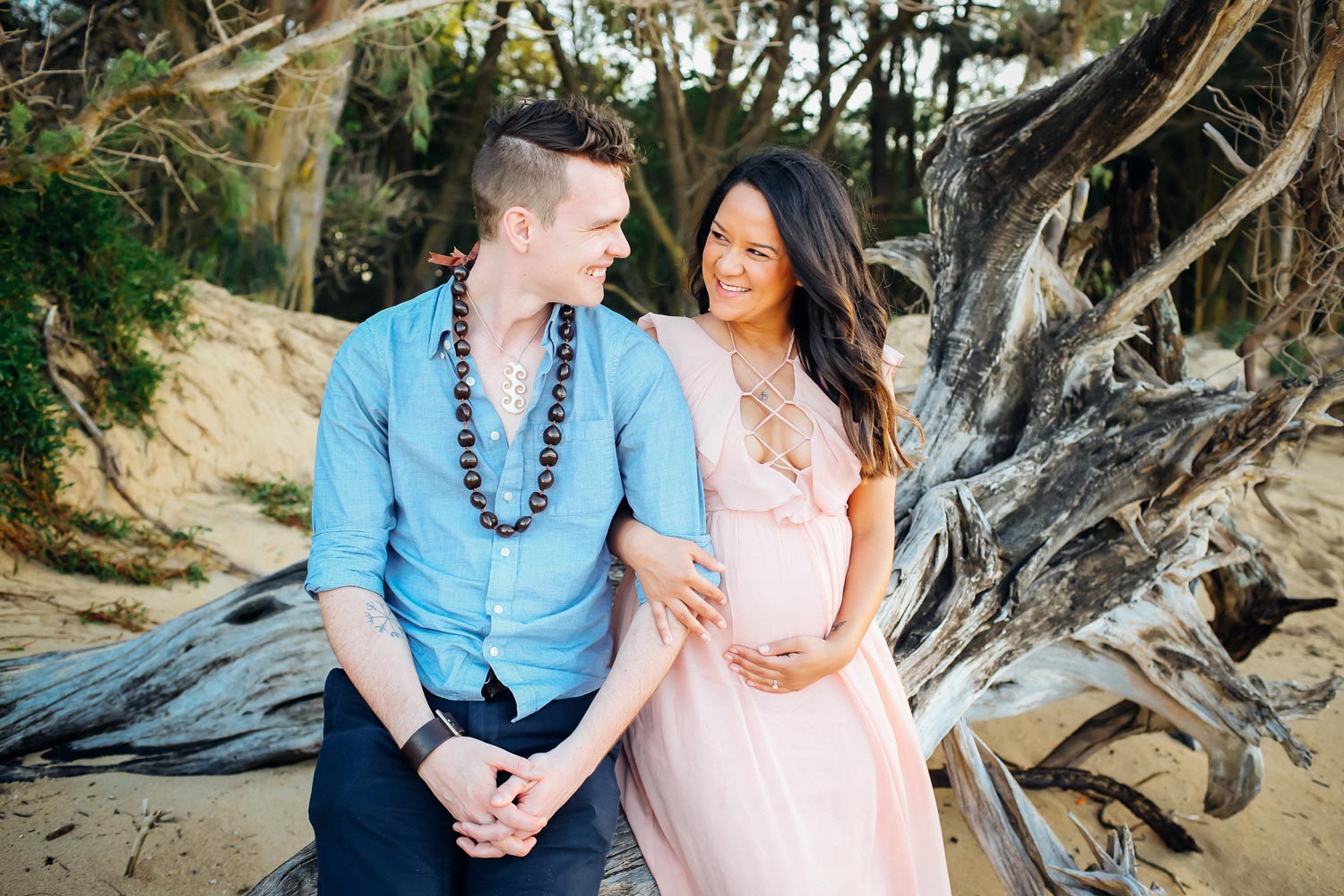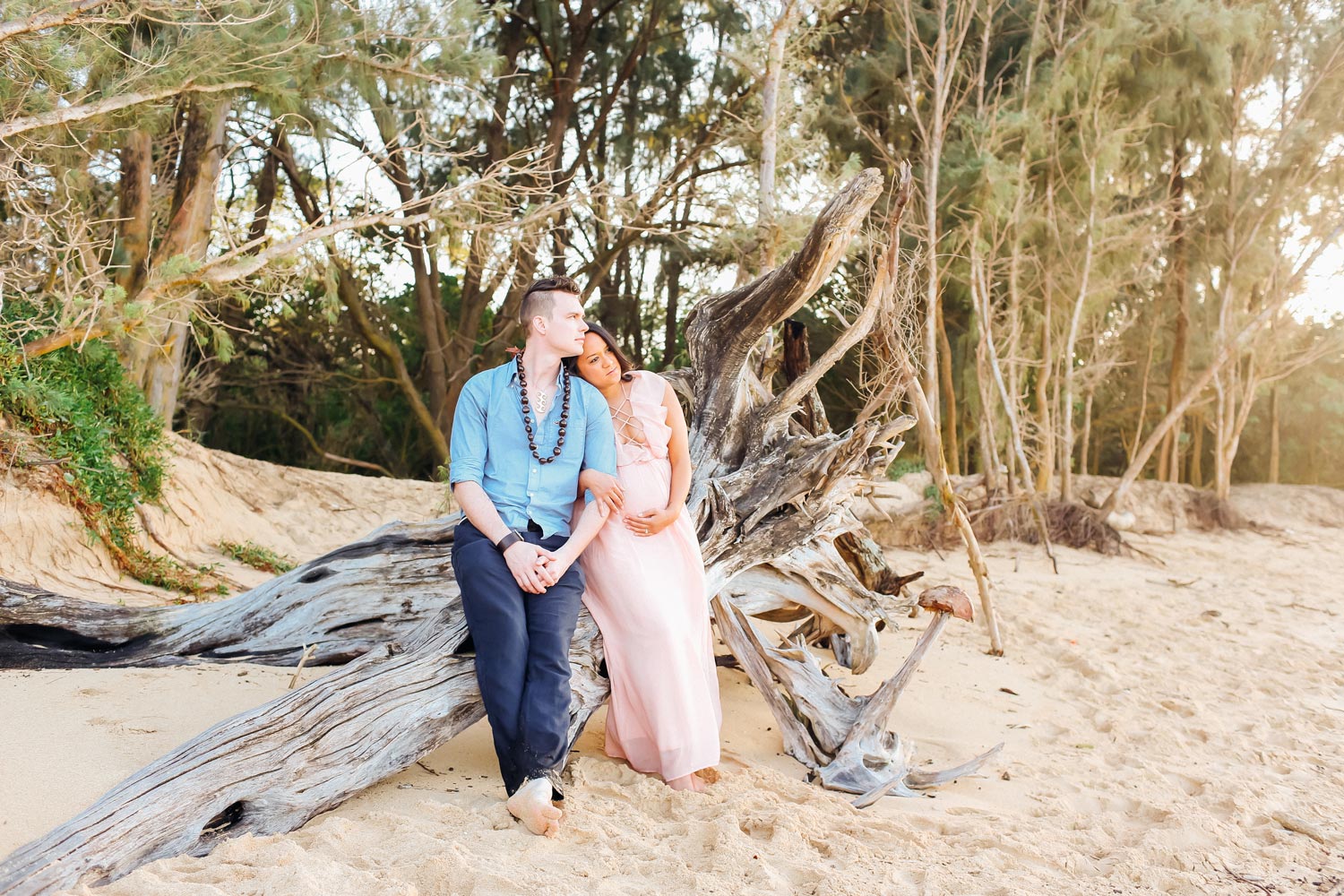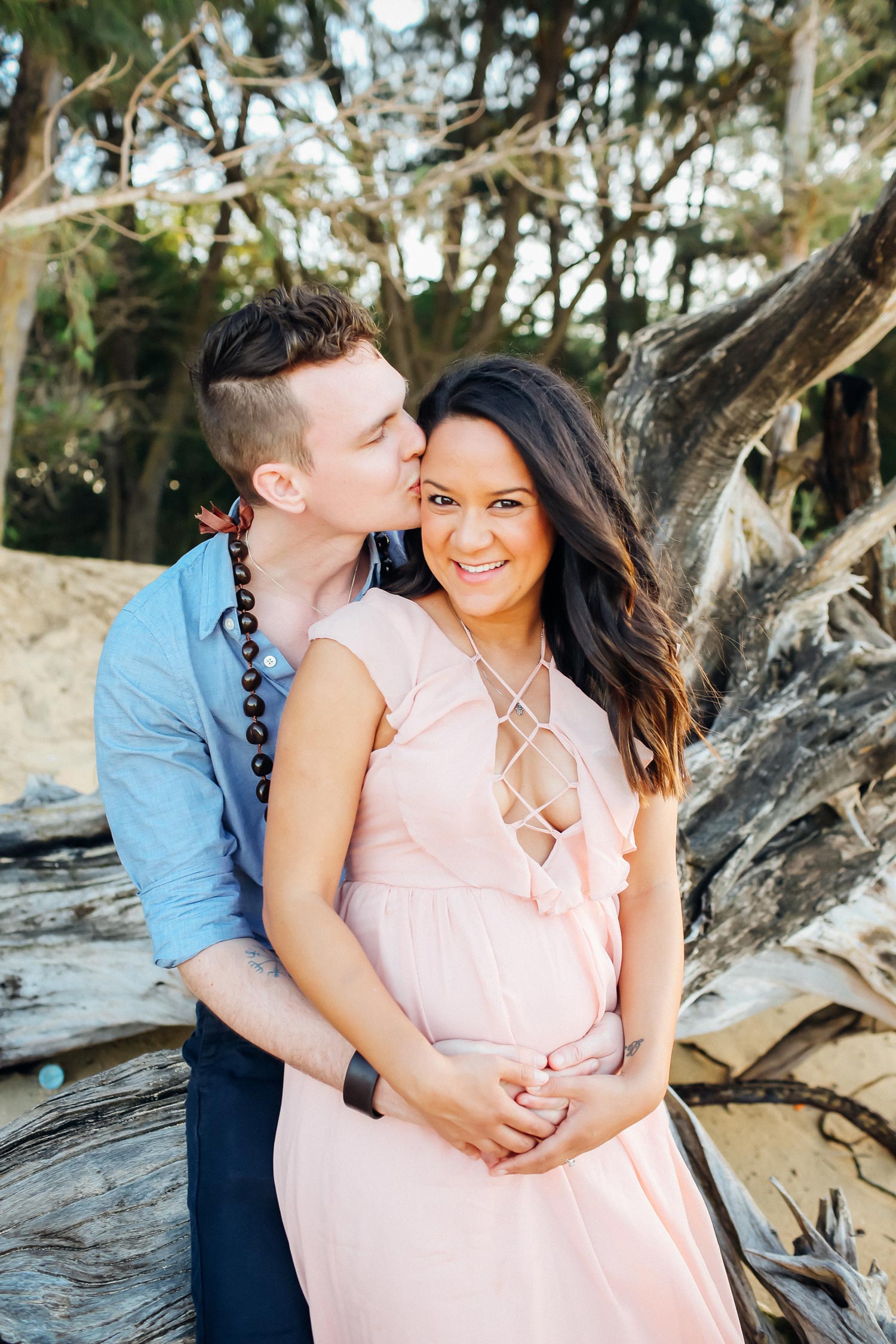 "Our best recommendation for Maui is to rent a car and explore on your own. Between the cute town of Paia and the sunrise at Haleakala, there's a little something for everyone. Oh, and be sure to grab yourself a rainbow-coloured shaved ice and sugary malasada while you're at it.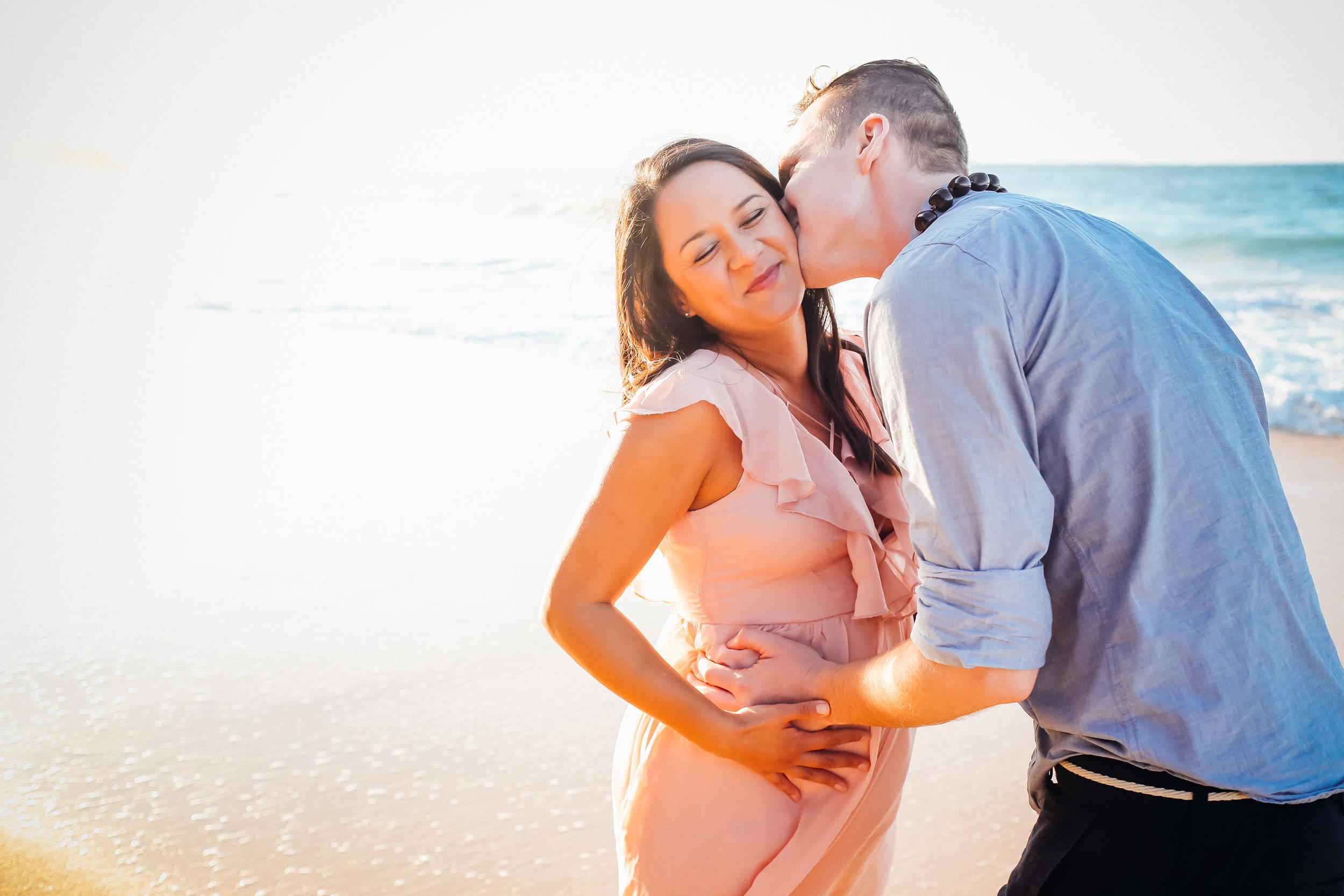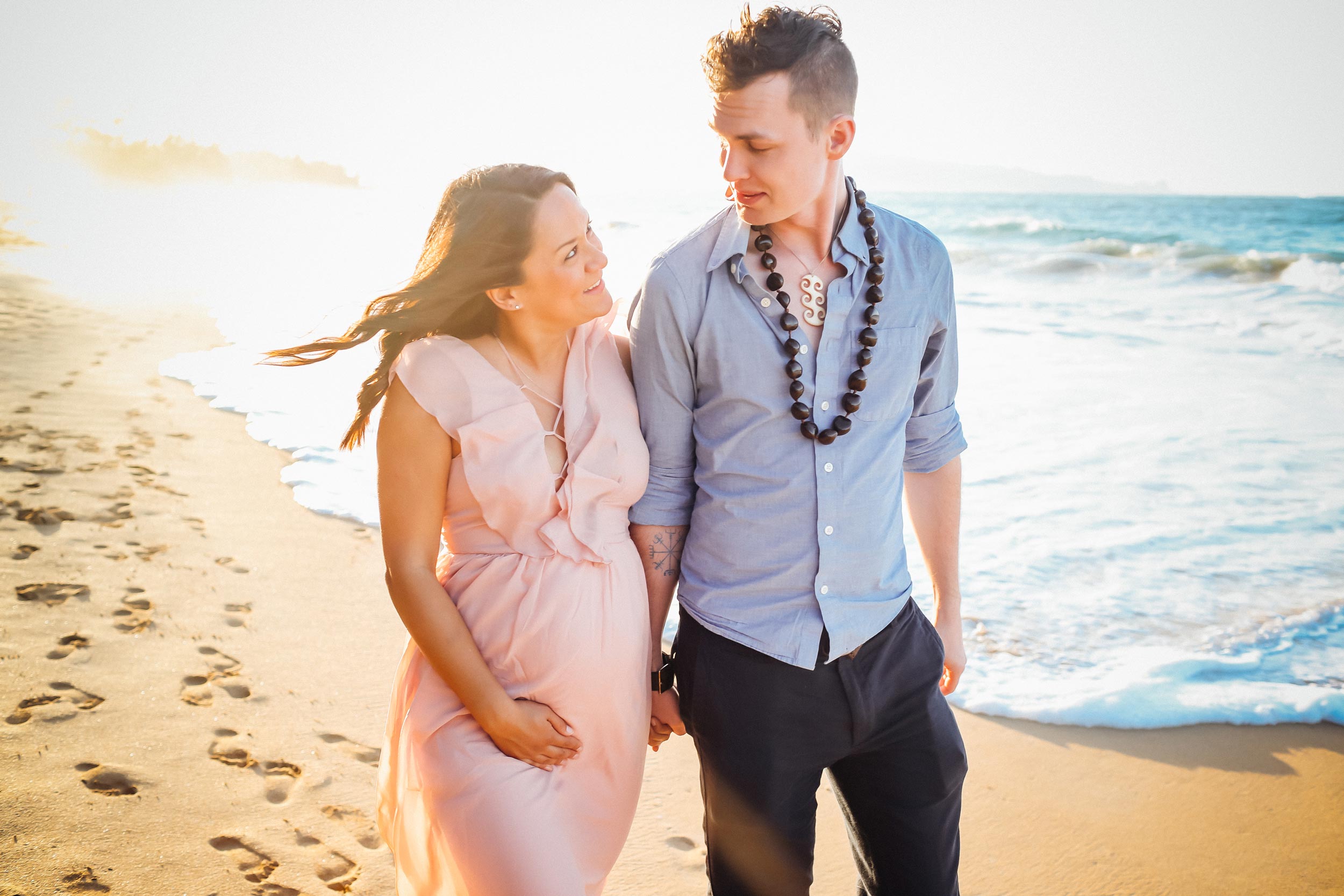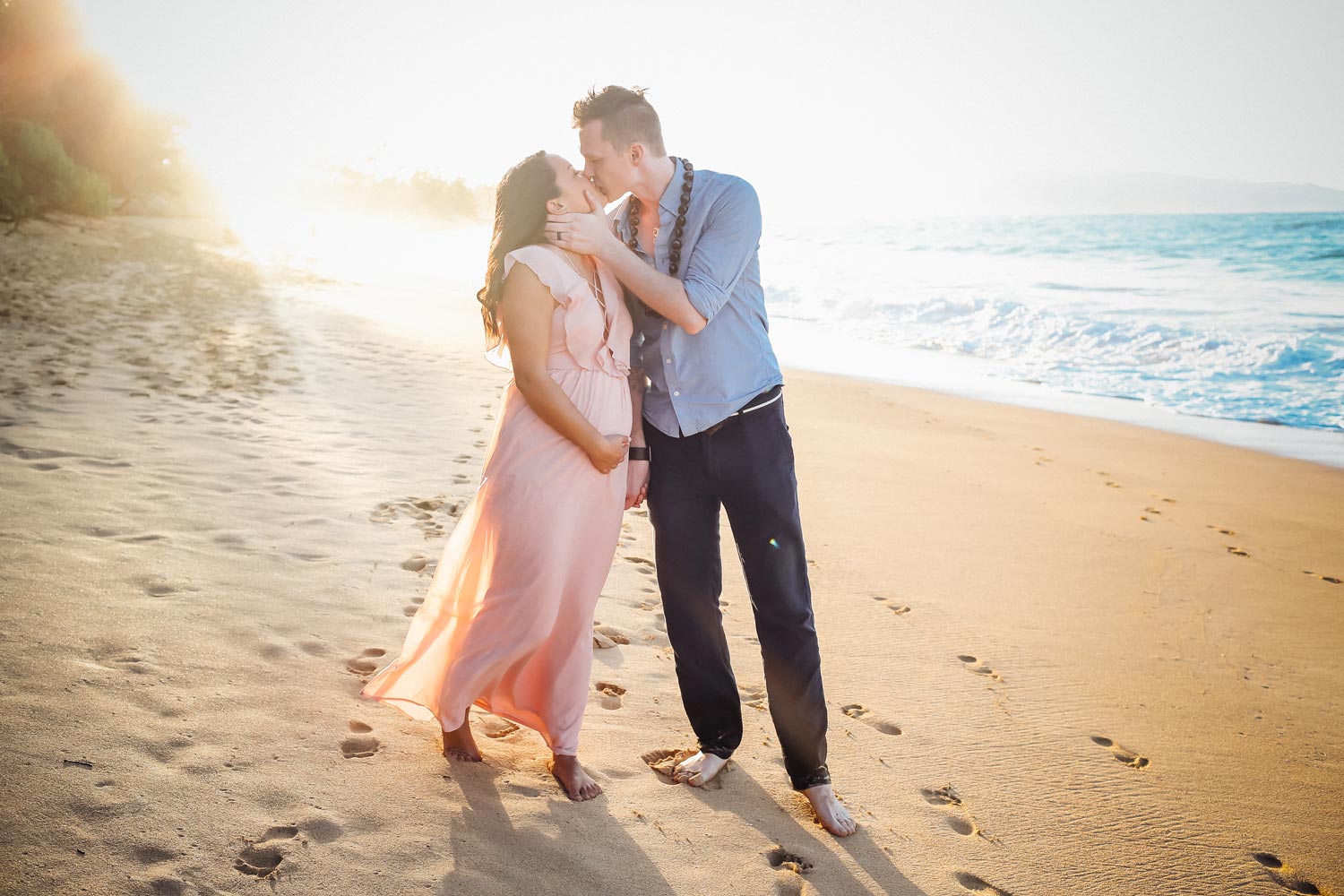 "Not only were we on Maui to celebrate the new life inside me, but we were also there for Valentine's Day, a day that we also commemorate as our dating anniversary. To celebrate eight years of love together, we decided to mark the occasion with a Flytographer shoot.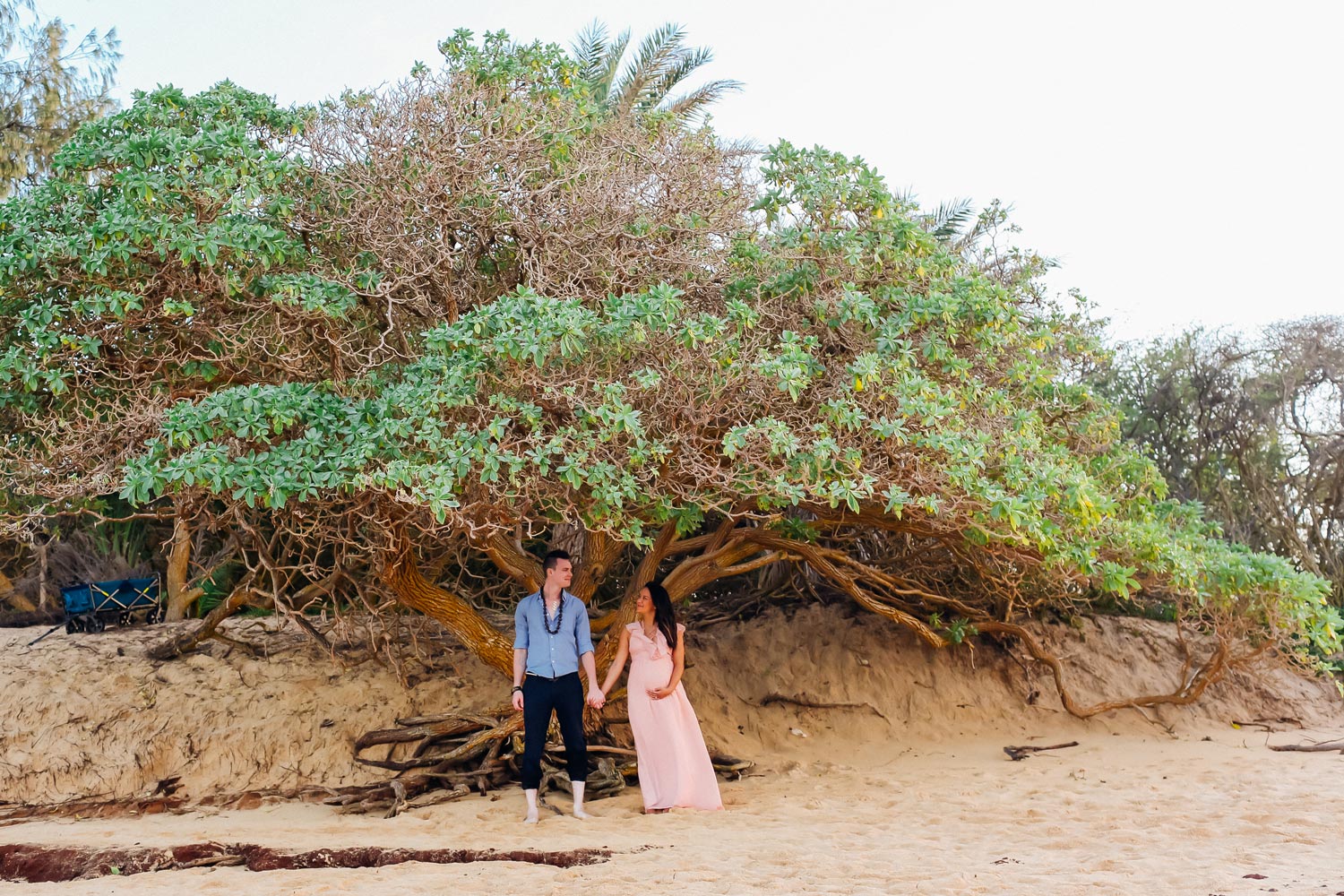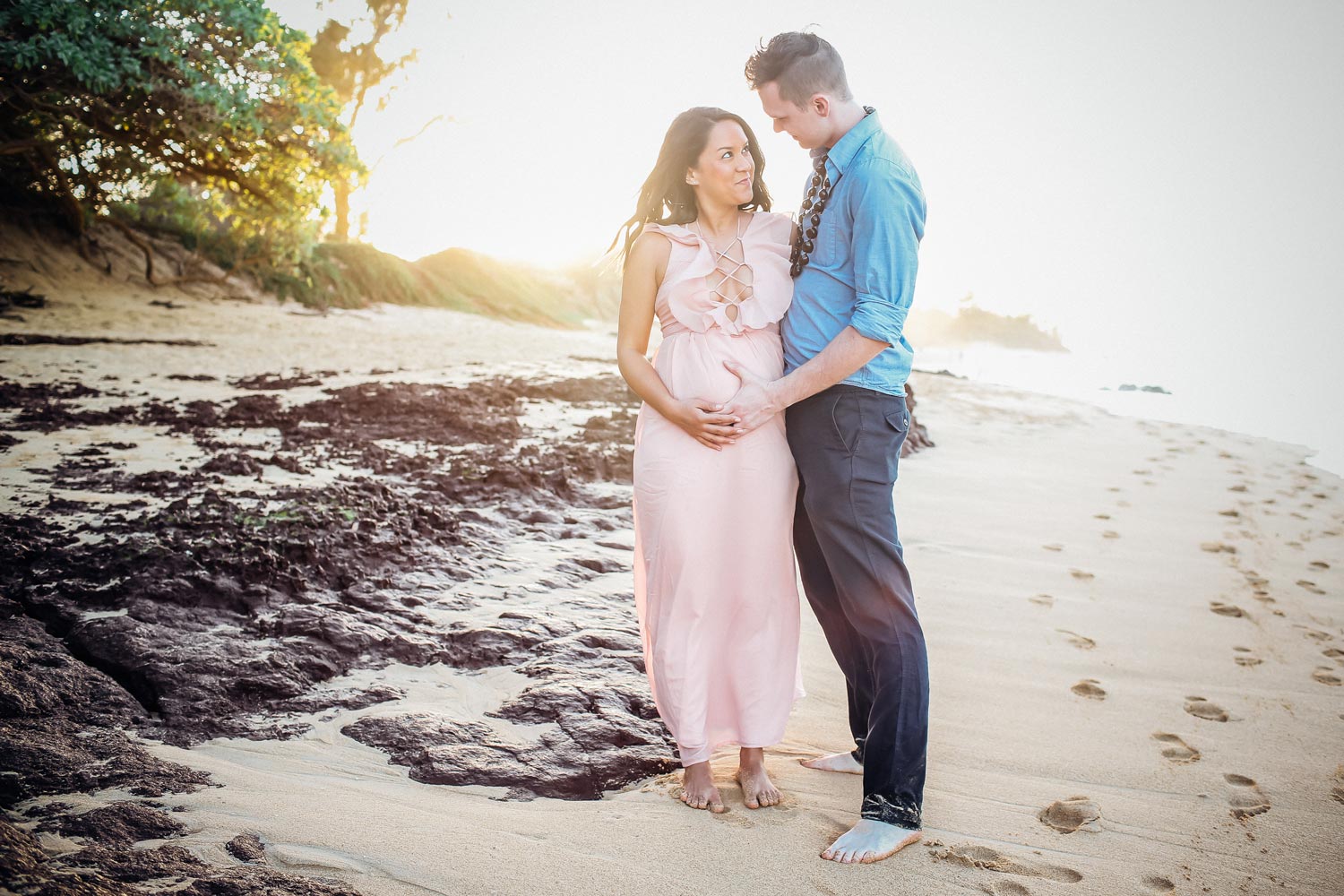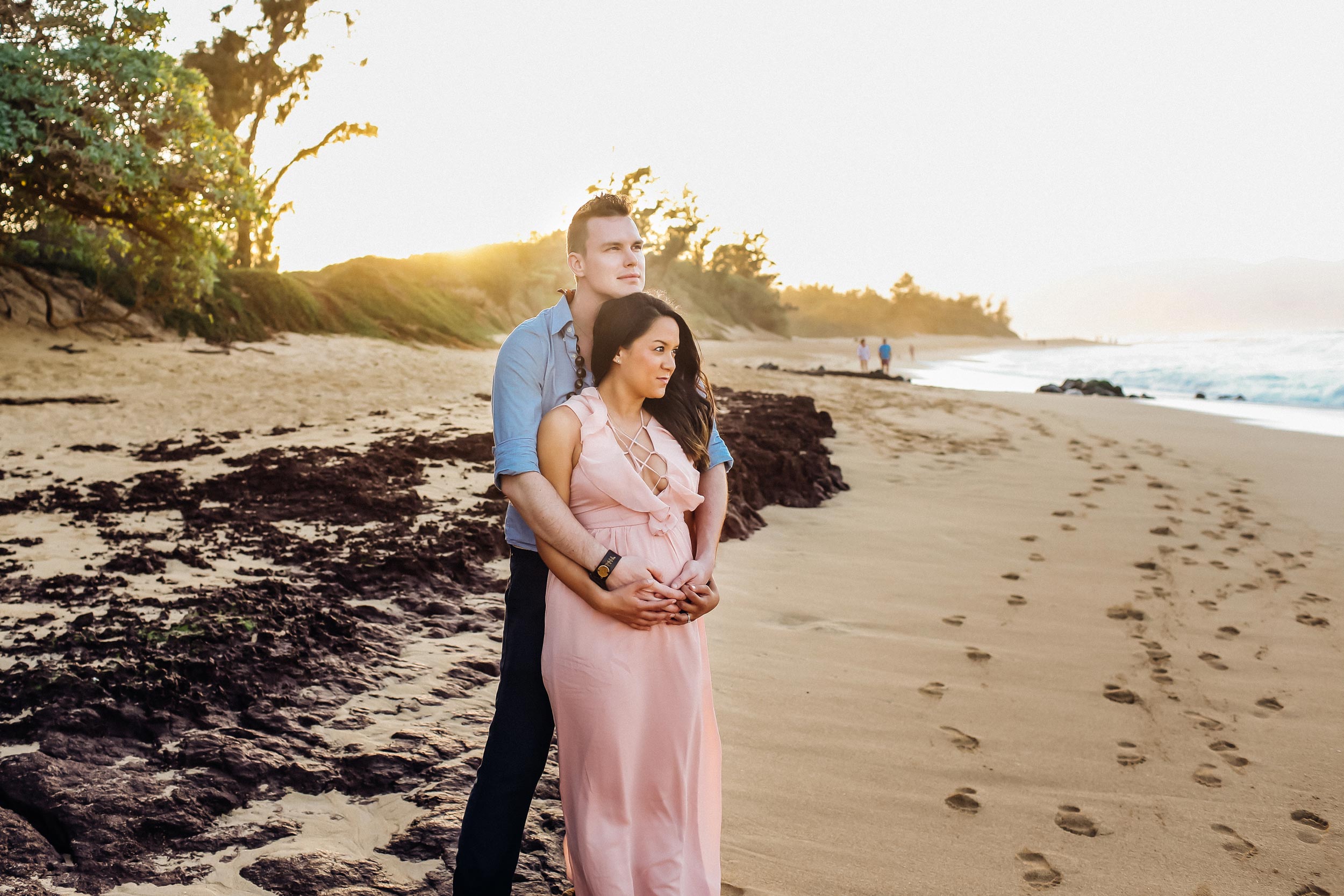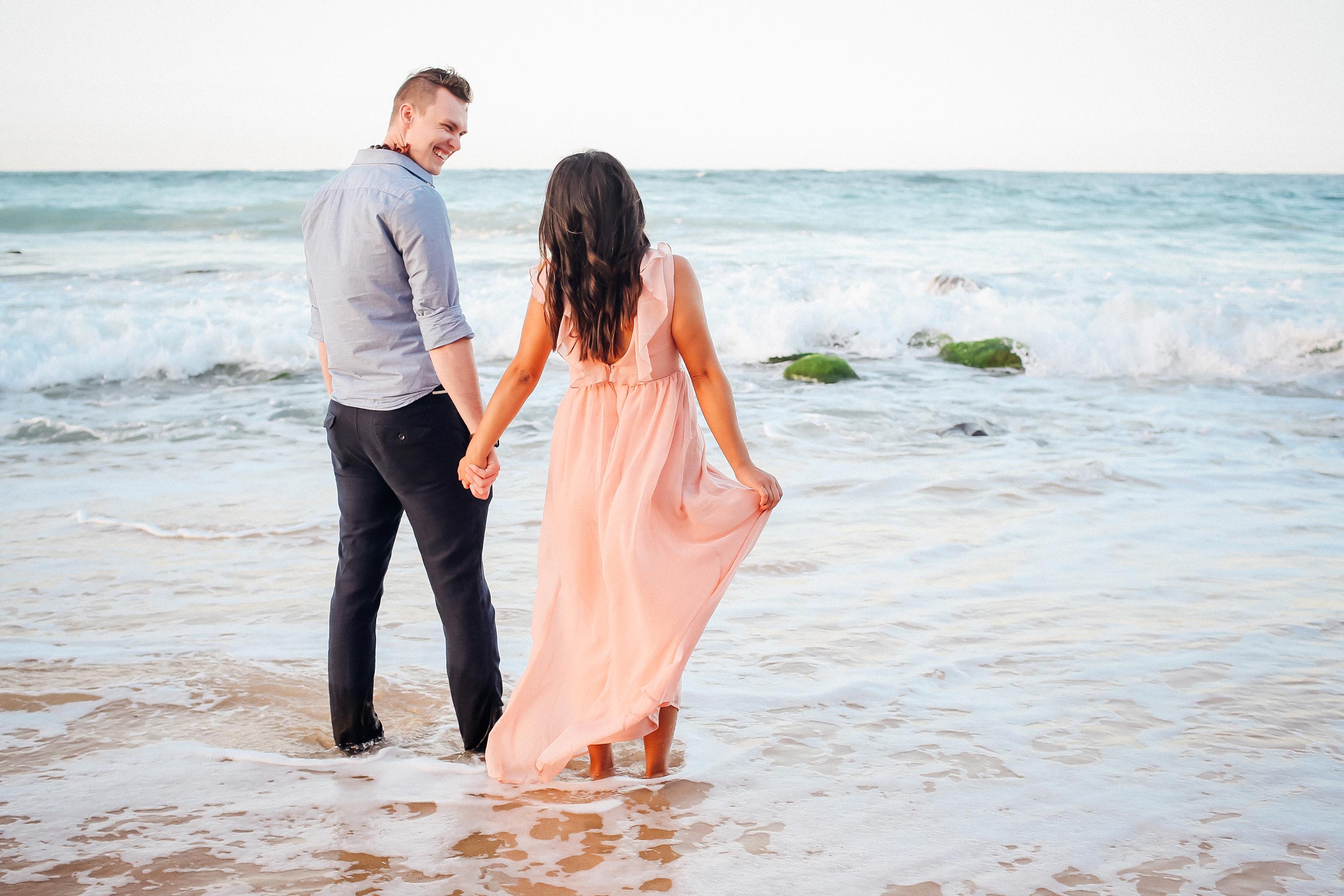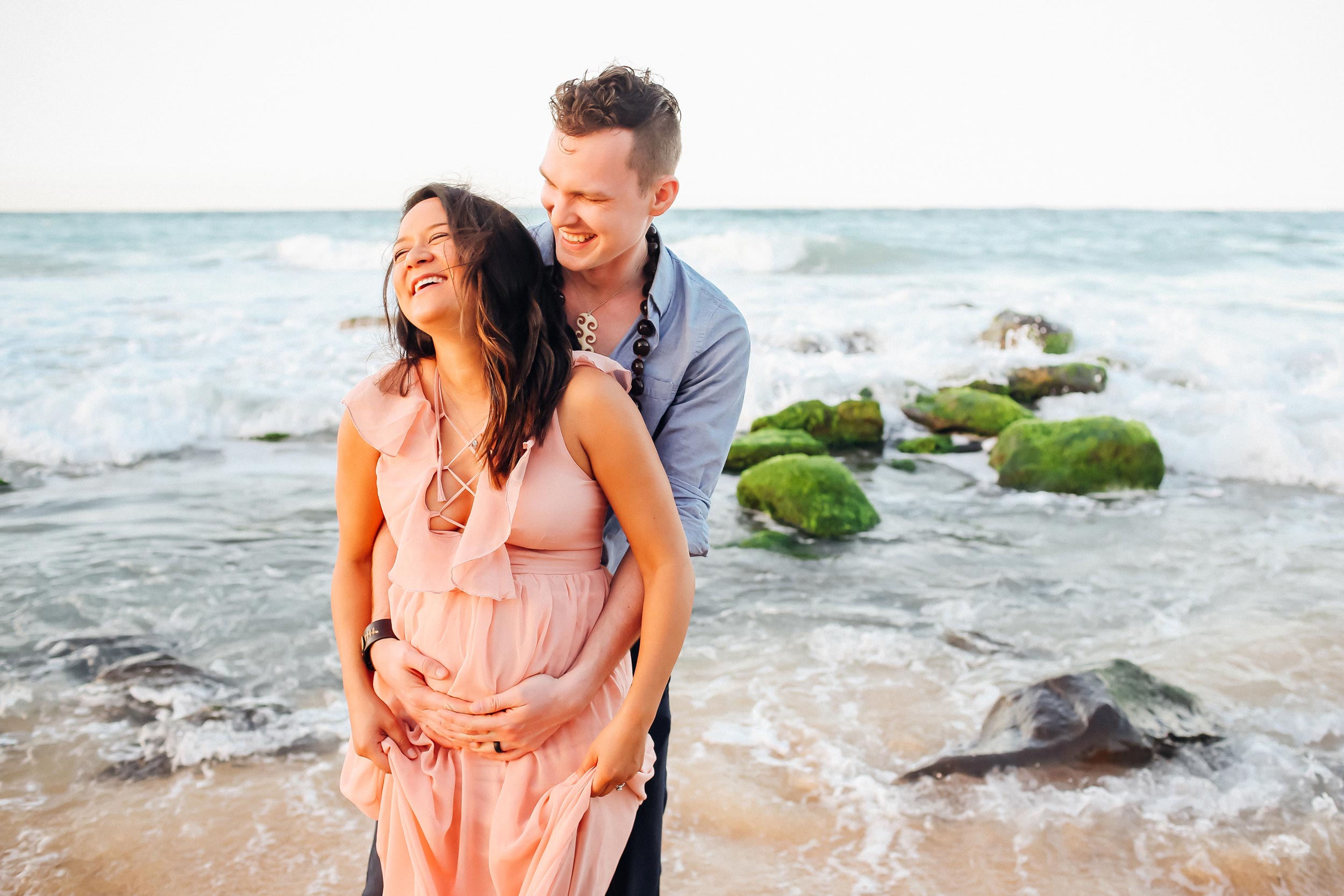 "Our Flytographer Naomi was amazing. She was incredibly friendly and had us laughing in no time. We felt as if we were being photographed by a friend. She let us frolic along the beach and gave us ideas for poses. Our hour with Naomi flew by and before we knew it we were saying our goodbyes.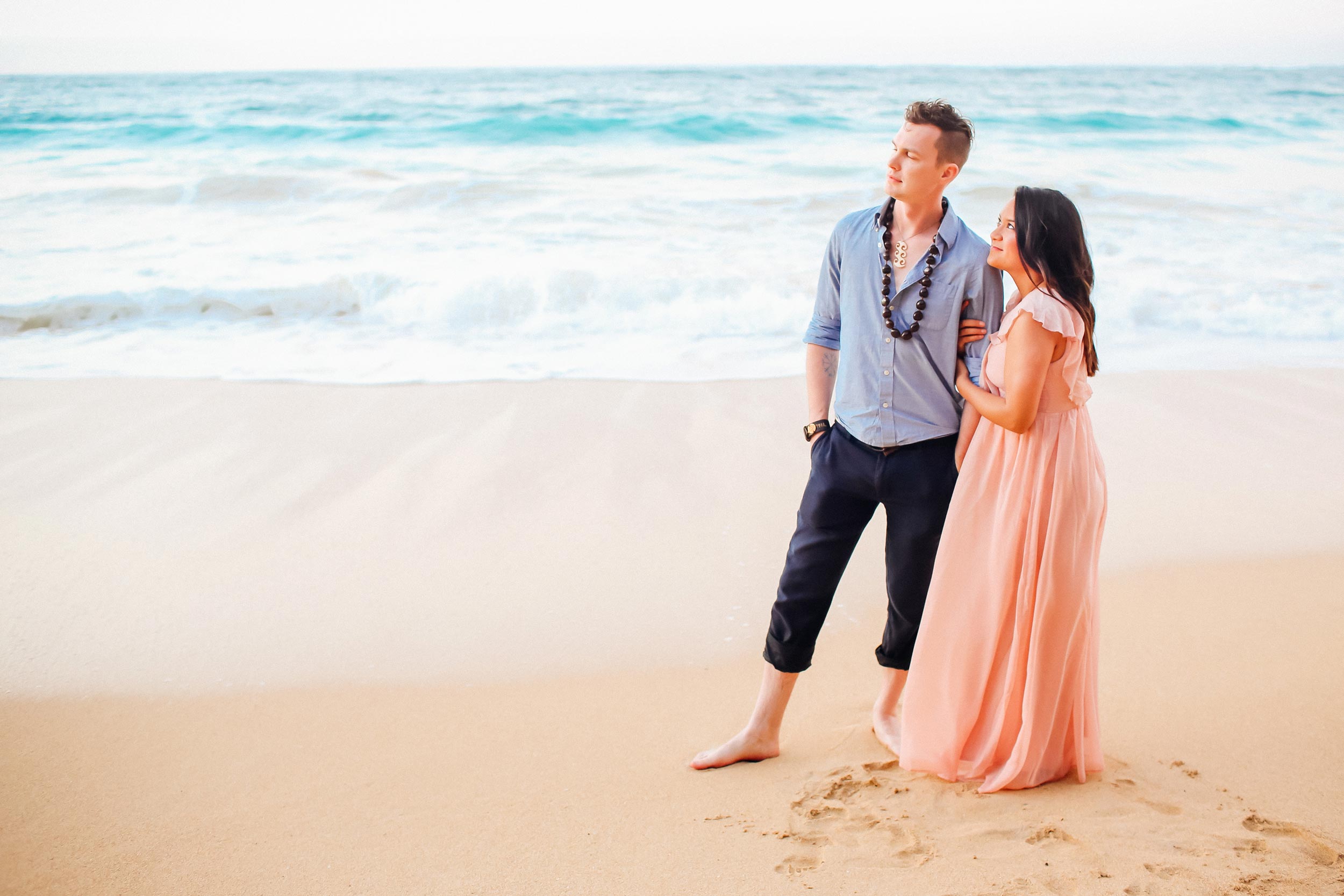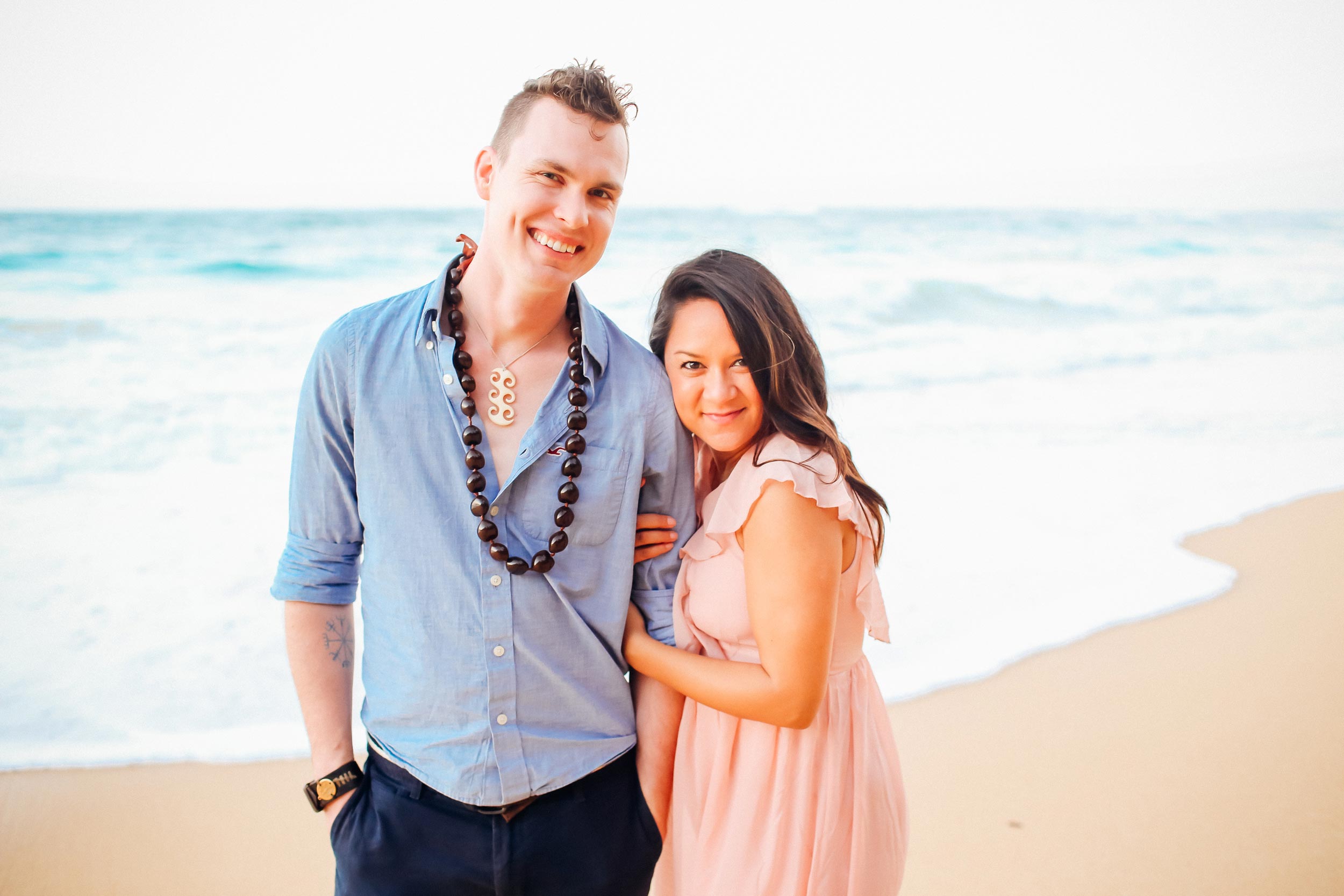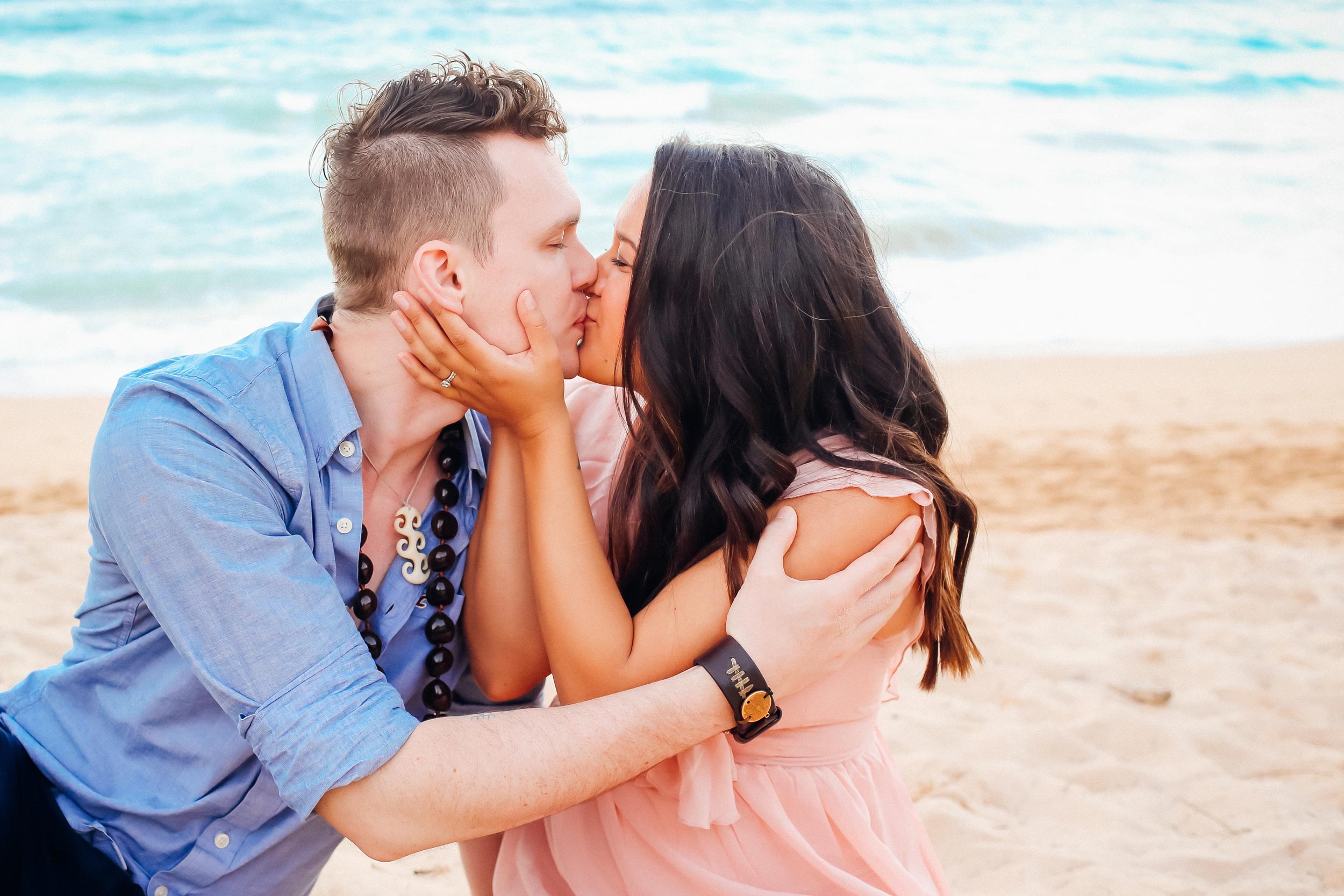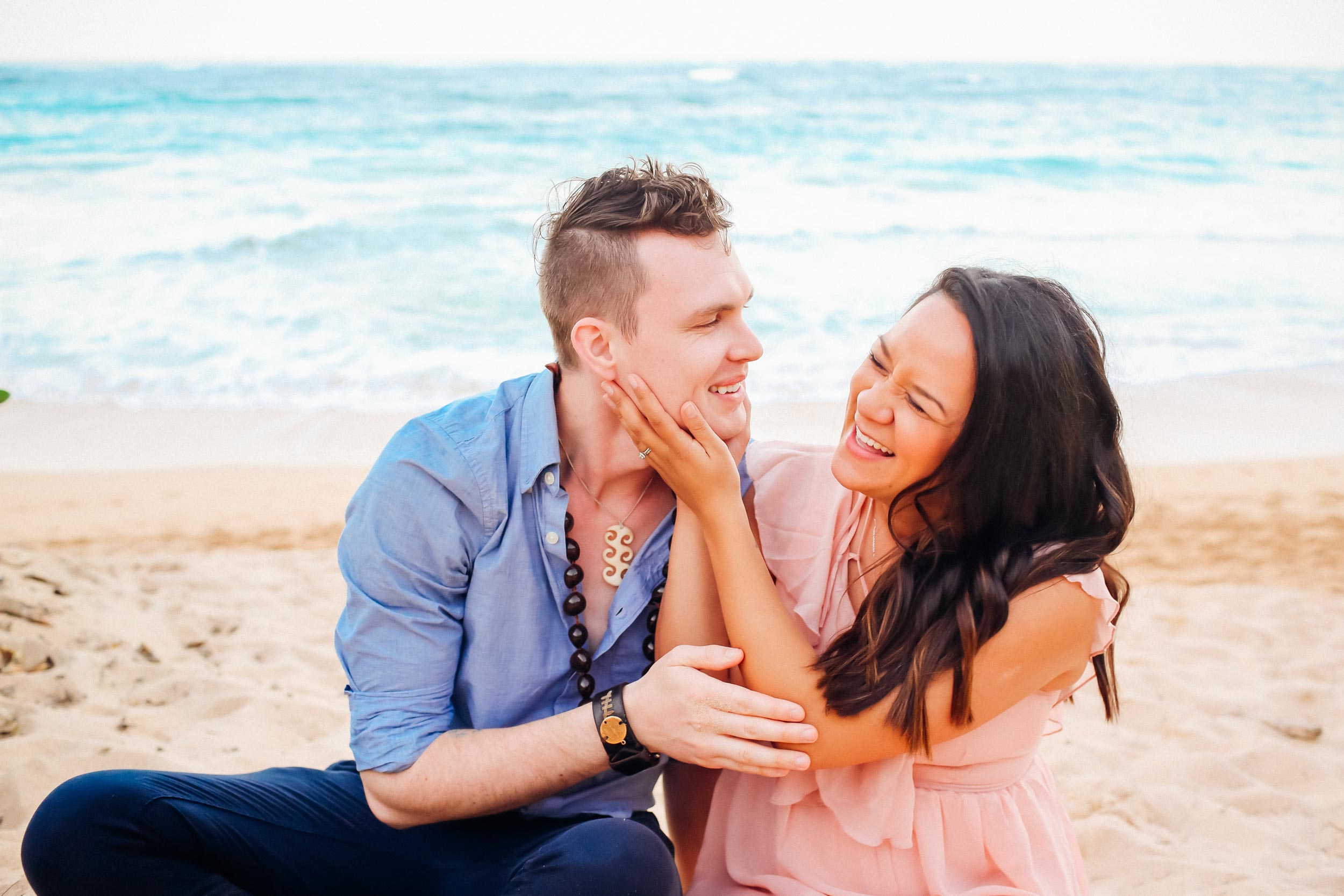 "Flytographer photos are the perfect souvenir for any trip and we can't wait to frame our photos from our Maui babymoon vacation. My husband joked that he wants to start a fund so that we can use Flytographer every time we travel. I think we might have to do just that." – Tawny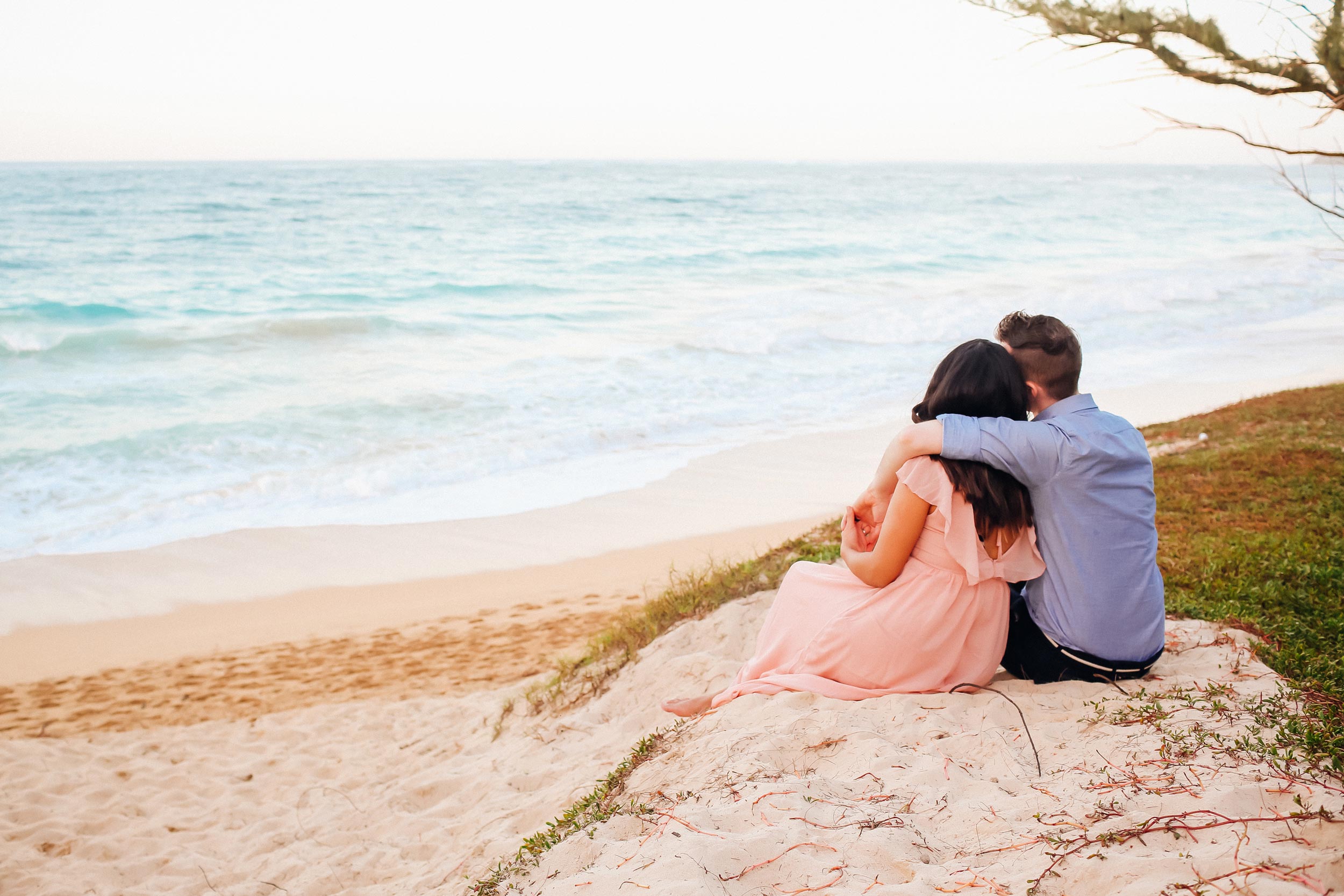 Flytographer: Naomi in Maui