See more: family – kids – anniversary – couples – love – Lisbon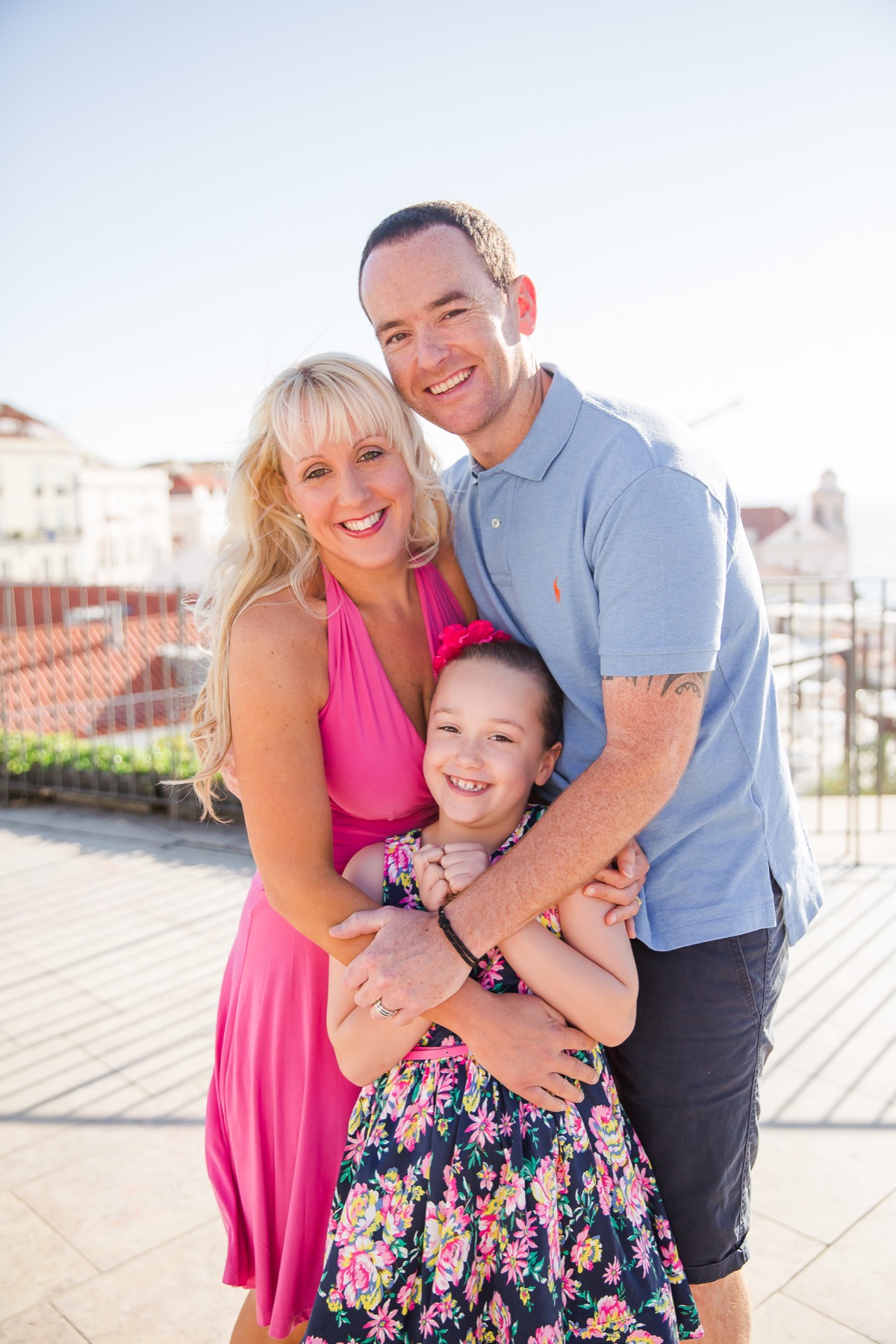 After 10 years of marriage, Emma and her husband Simon had a lot to celebrate – love, laughter, and their super adorable daughter! Returning to their beginnings on a Mediterranean cruise, the family decided to capture such a special trip with some stunning portraits. Flytographer Rita guided them around the city, as they took in both the old world charm and modern delights of Lisbon, Portugal!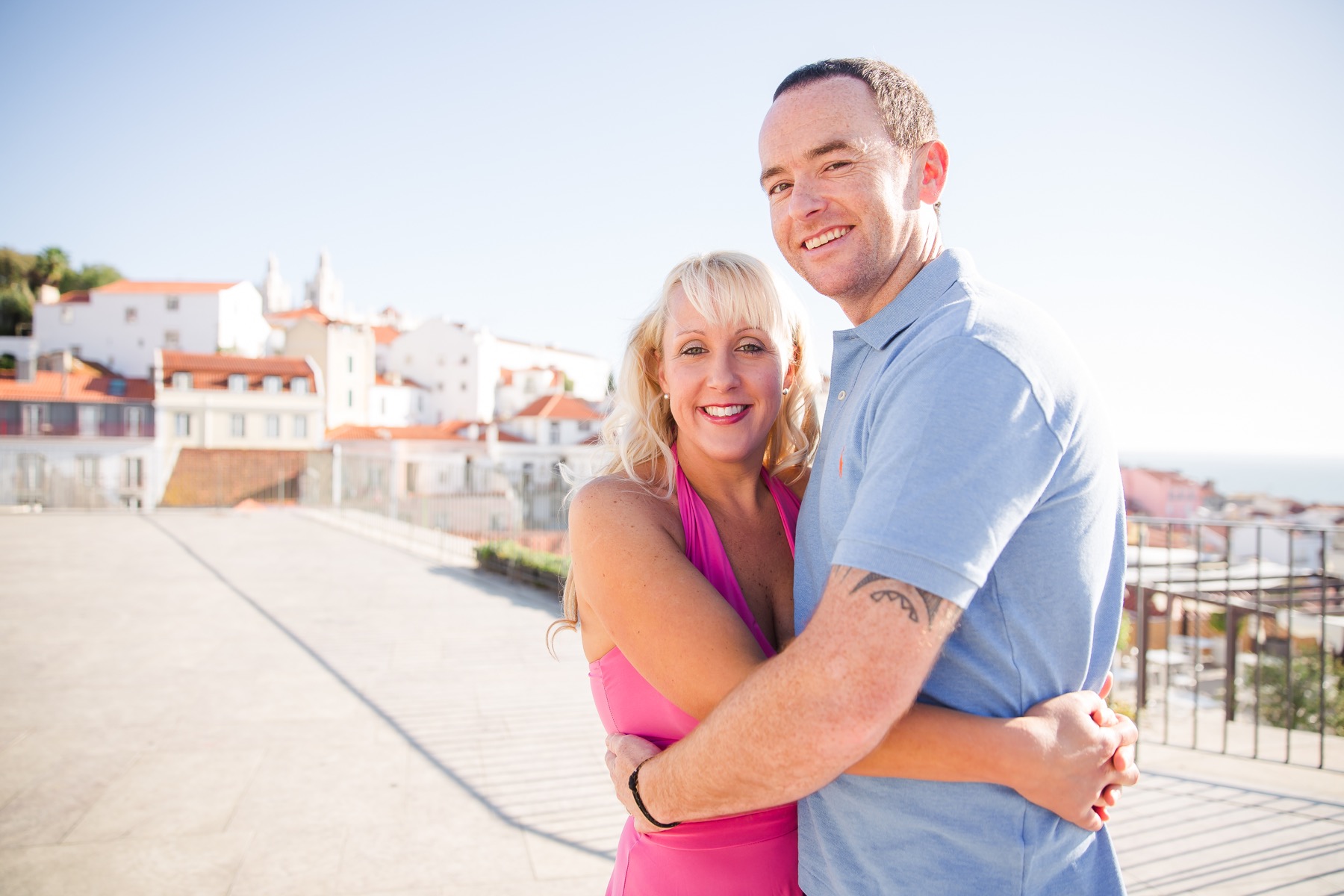 "We went on a family cruise around the Mediterranean as a belated 10th wedding anniversary holiday treat. We got married on a cruise ship so thought this would be a perfect way to celebrate. With a few stops on our cruise we decided Lisbon would be the perfect spot to book Flytographer as it's a really traditional Mediterranean city. We were so pleased with our choice.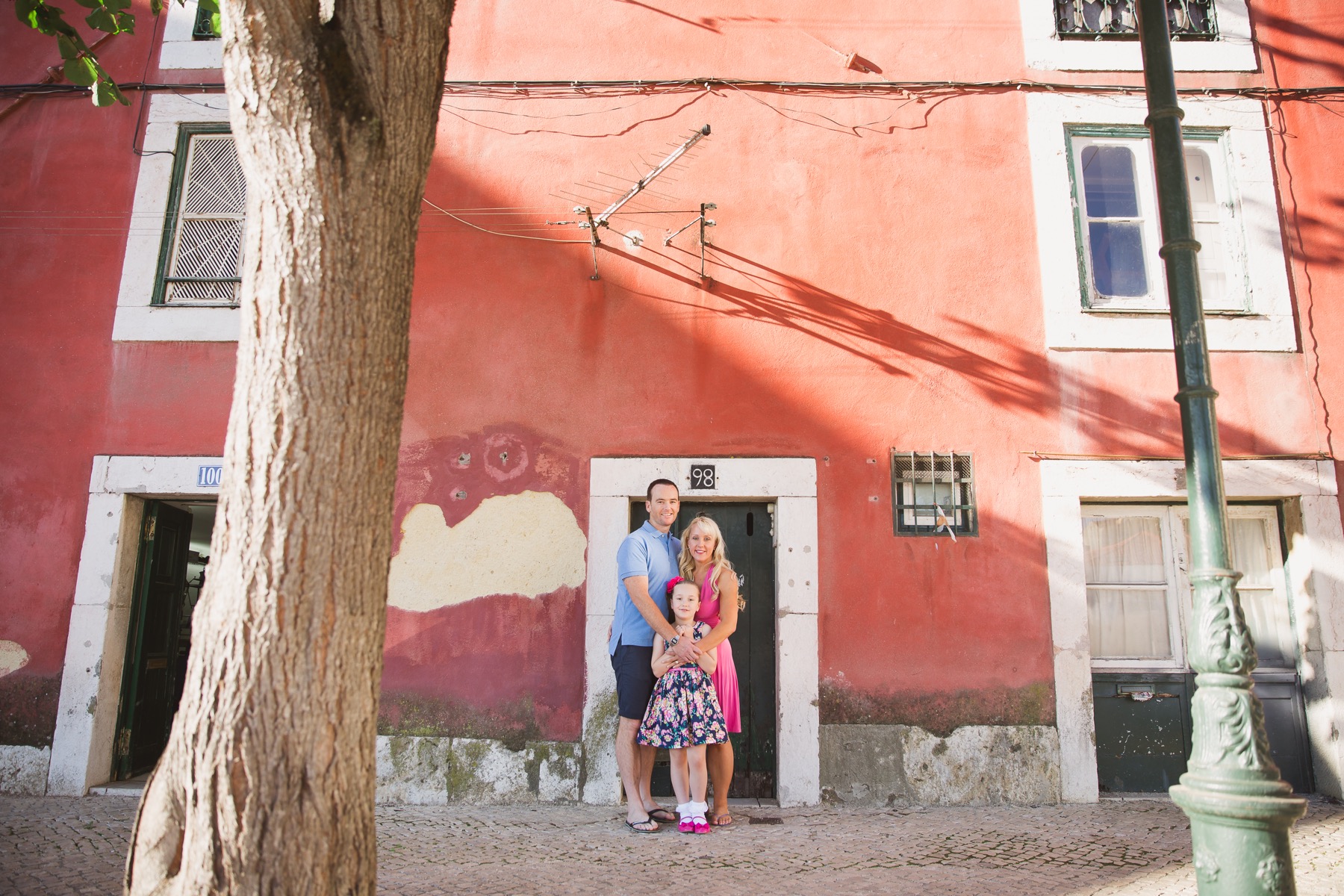 "Rita, our photographer, was truly splendid – she had vision, creativity, an extremely kind nature and we felt totally at ease with her. The whole booking process was faultless from beginning to end and Rita was so accommodating too with our very fixed timings due to our cruise ship's schedule. She was a true star!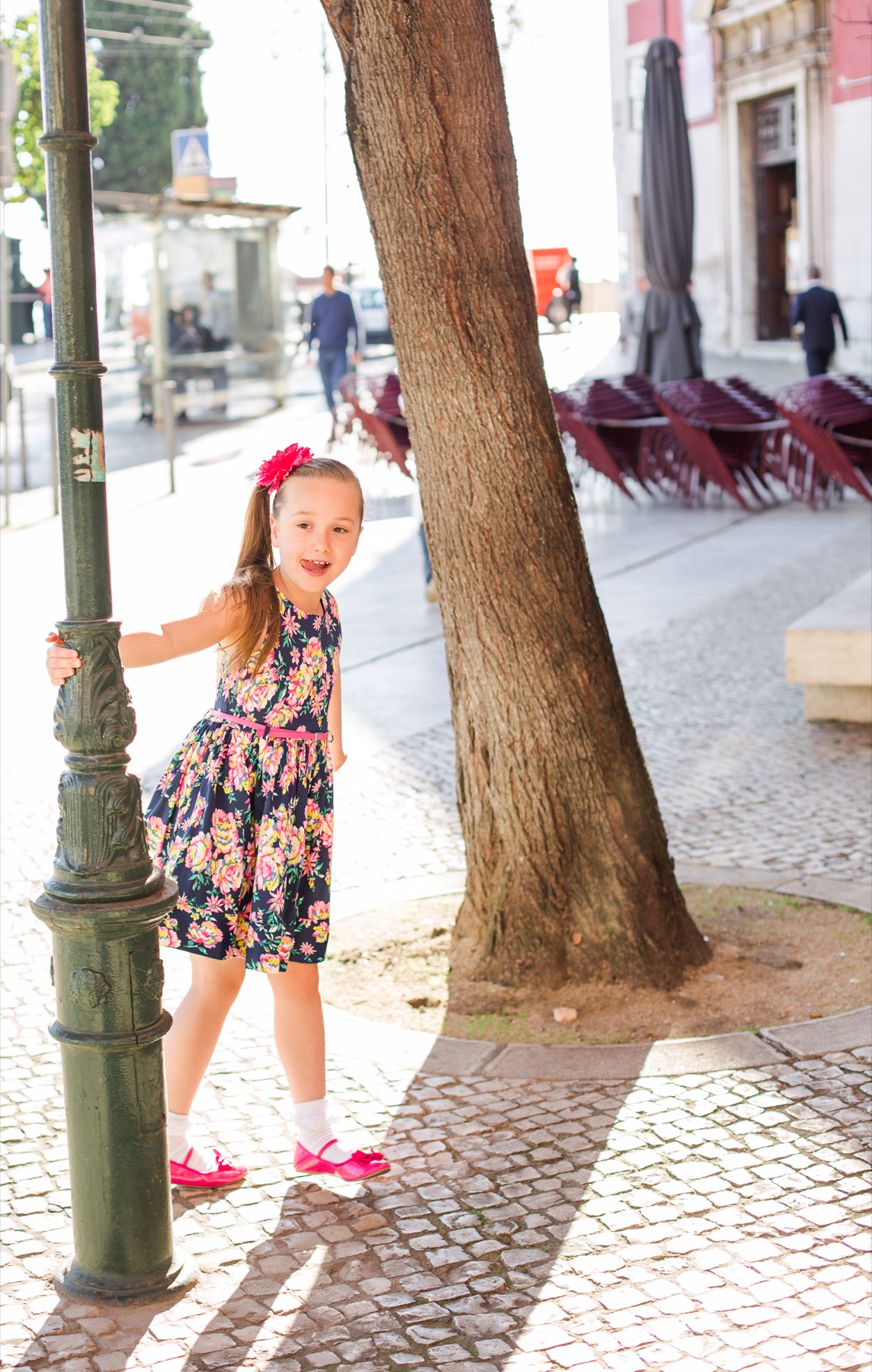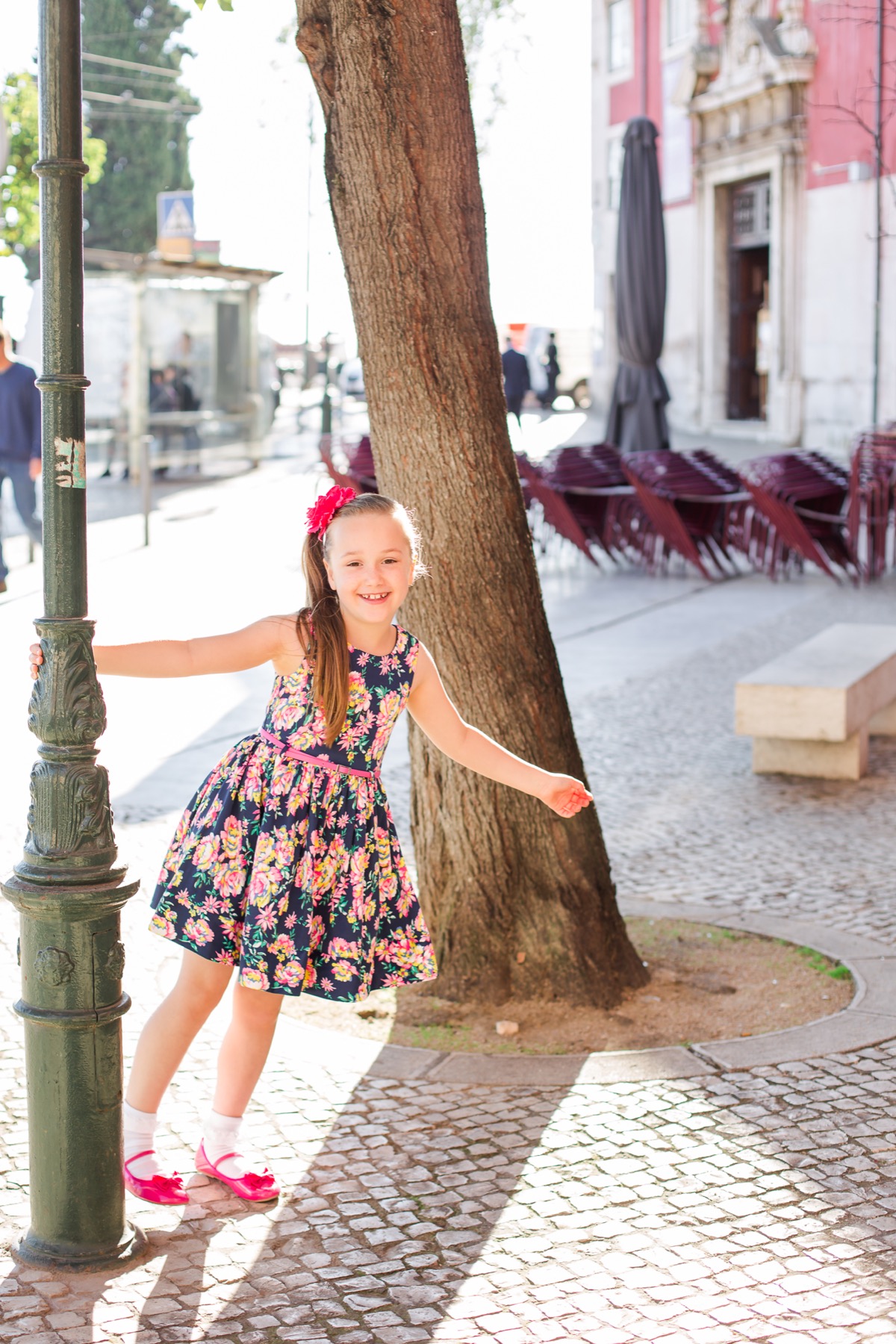 "On the day we were blessed with warm sun and gorgeous blue sky a perfect backdrop to accompany beautiful Lisbon. We decided it was important to go with recommendations from Rita as to where to shoot in the limited time we had. After all, it's her hometown and she would know hidden spots off the tourist map. Rita came up trumps and her choice of locations were perfect.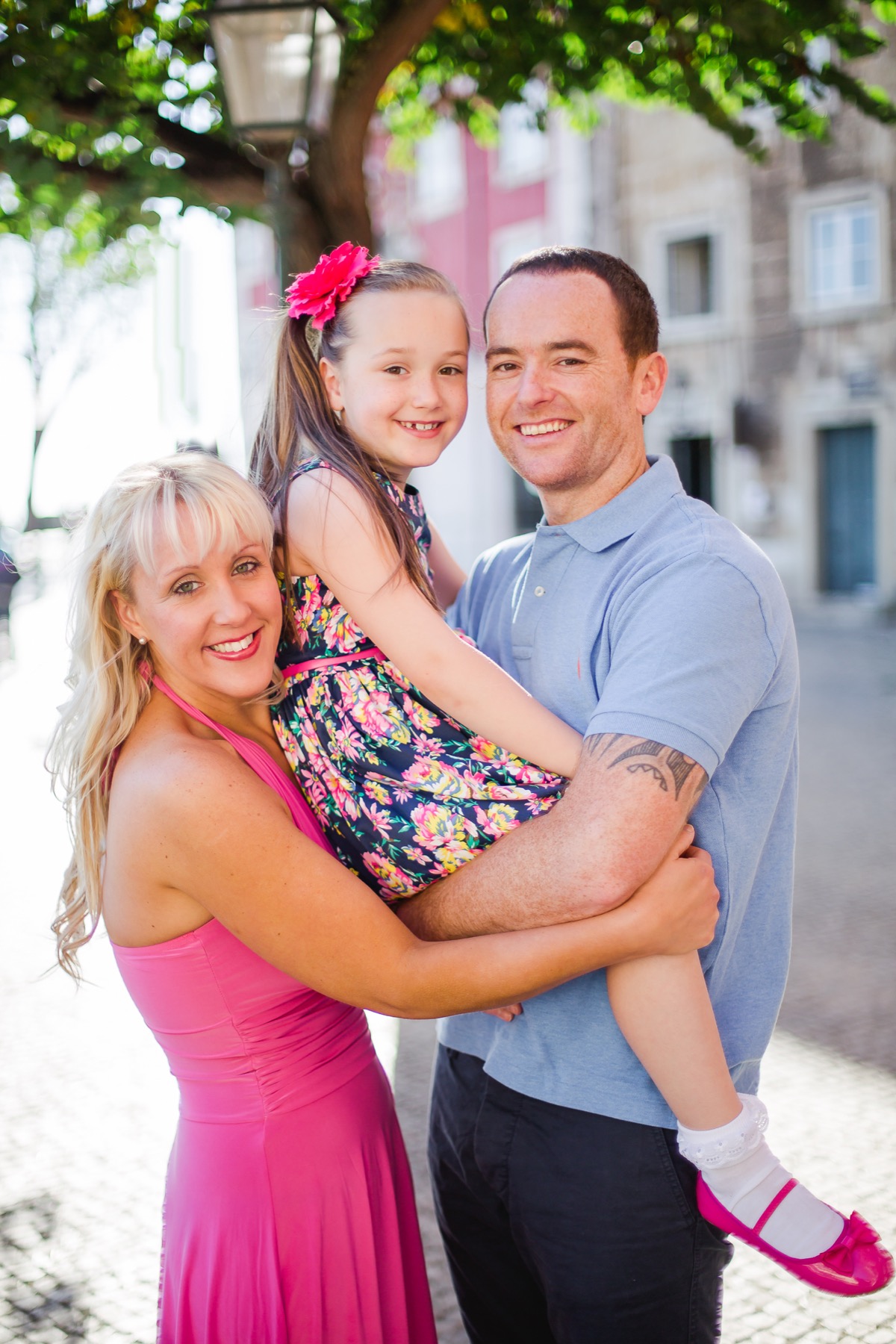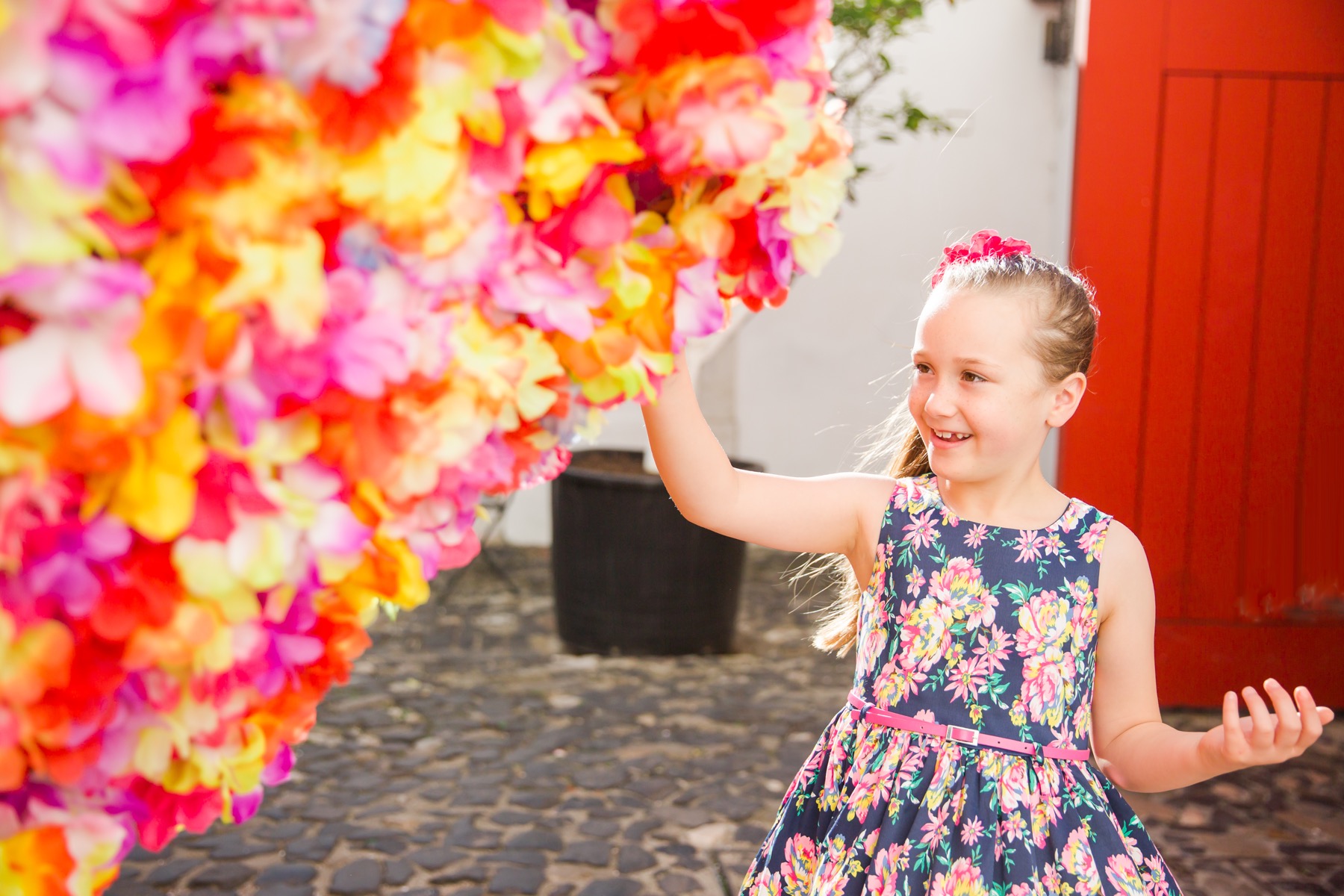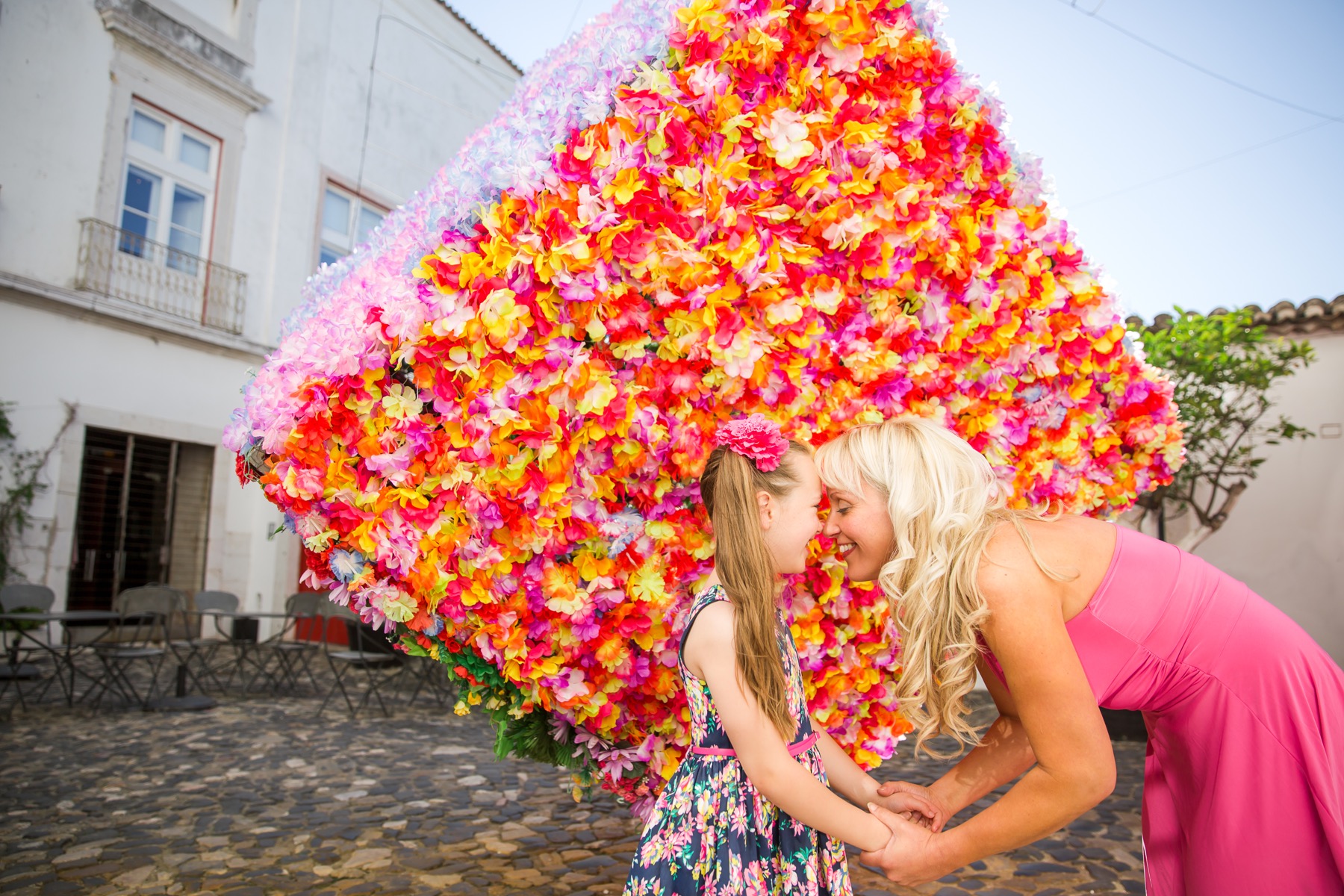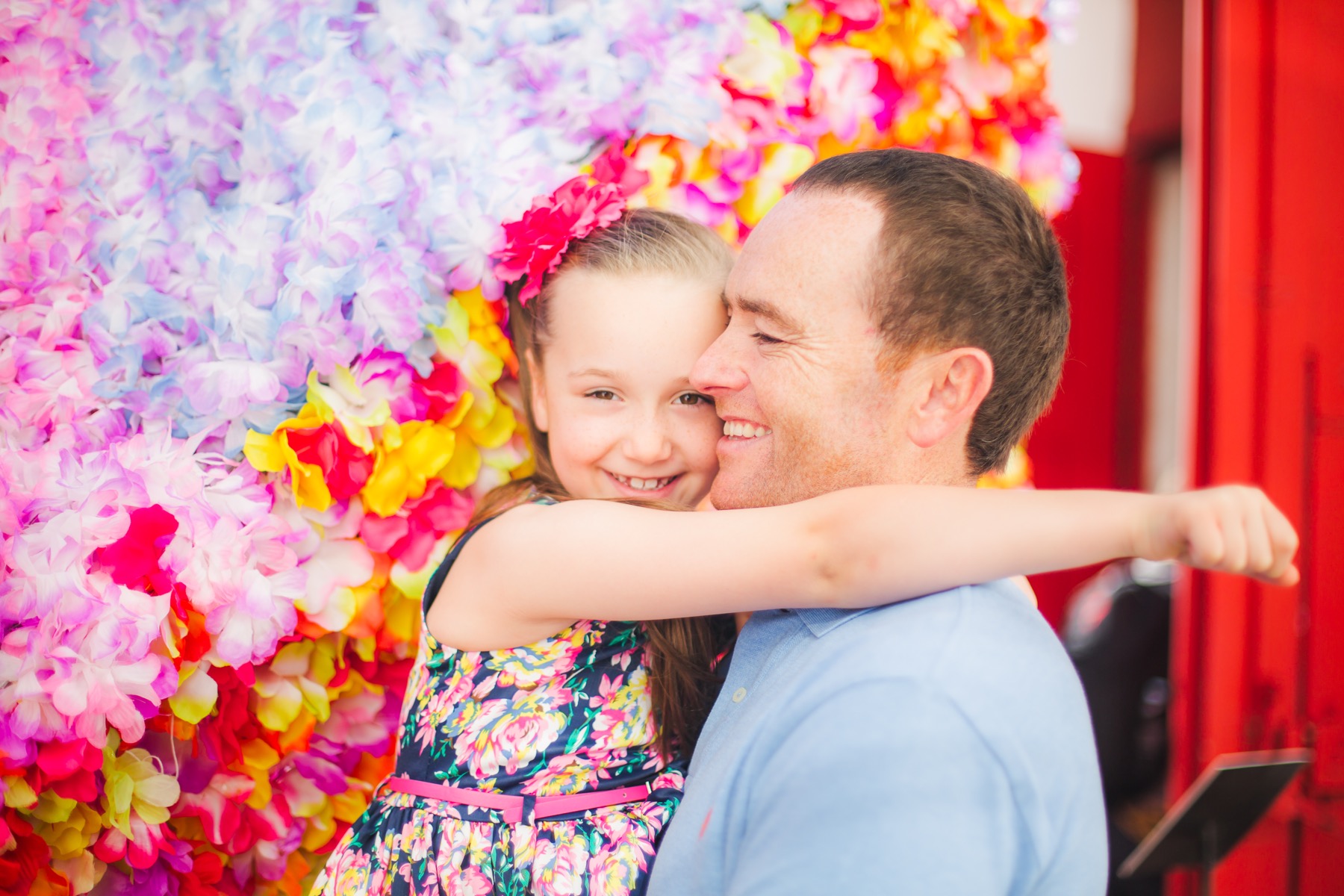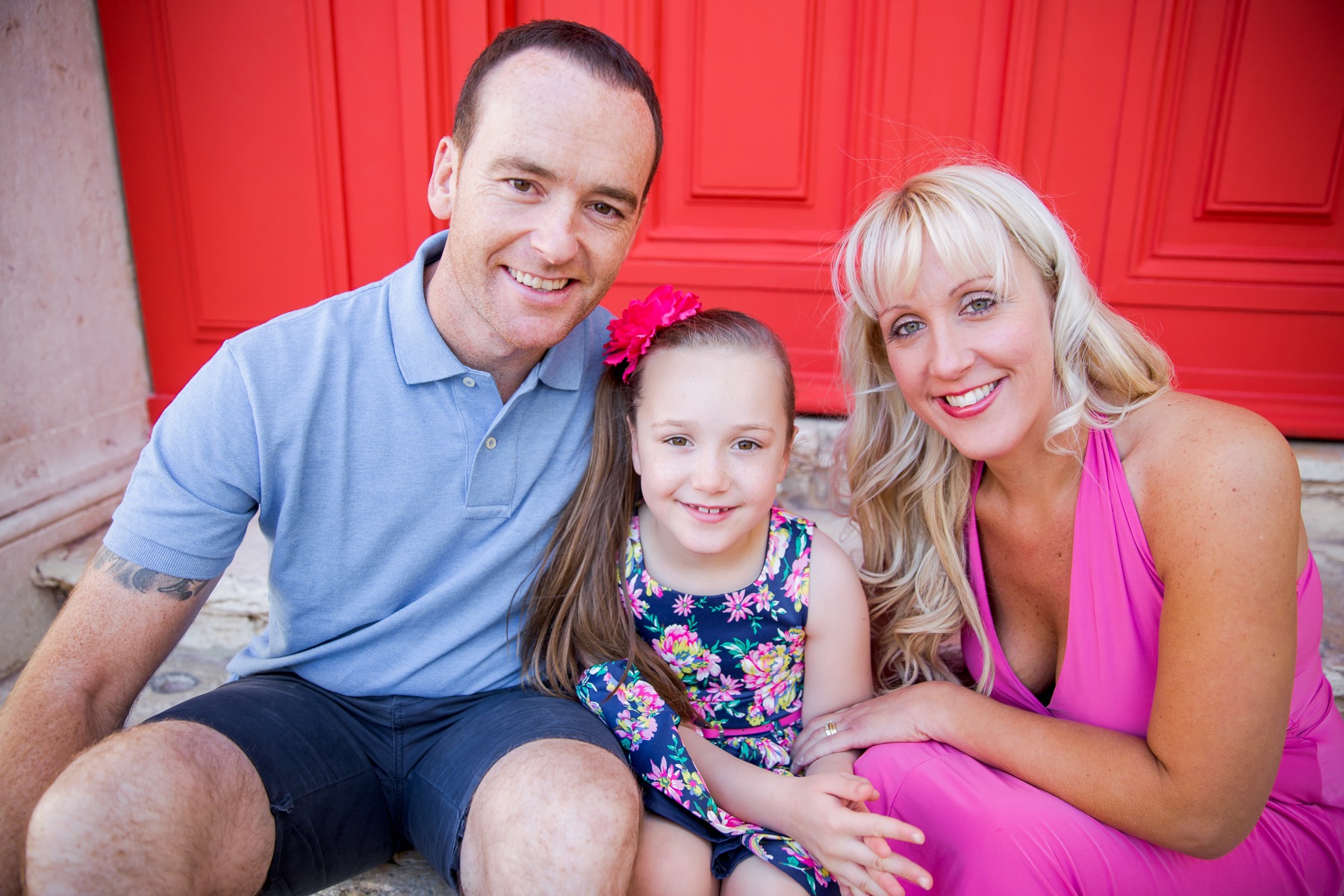 "Most of the time our daughter didn't even realize she was having her picture taken and when she did she thoroughly enjoyed posing or being a little cheeky in front of the camera.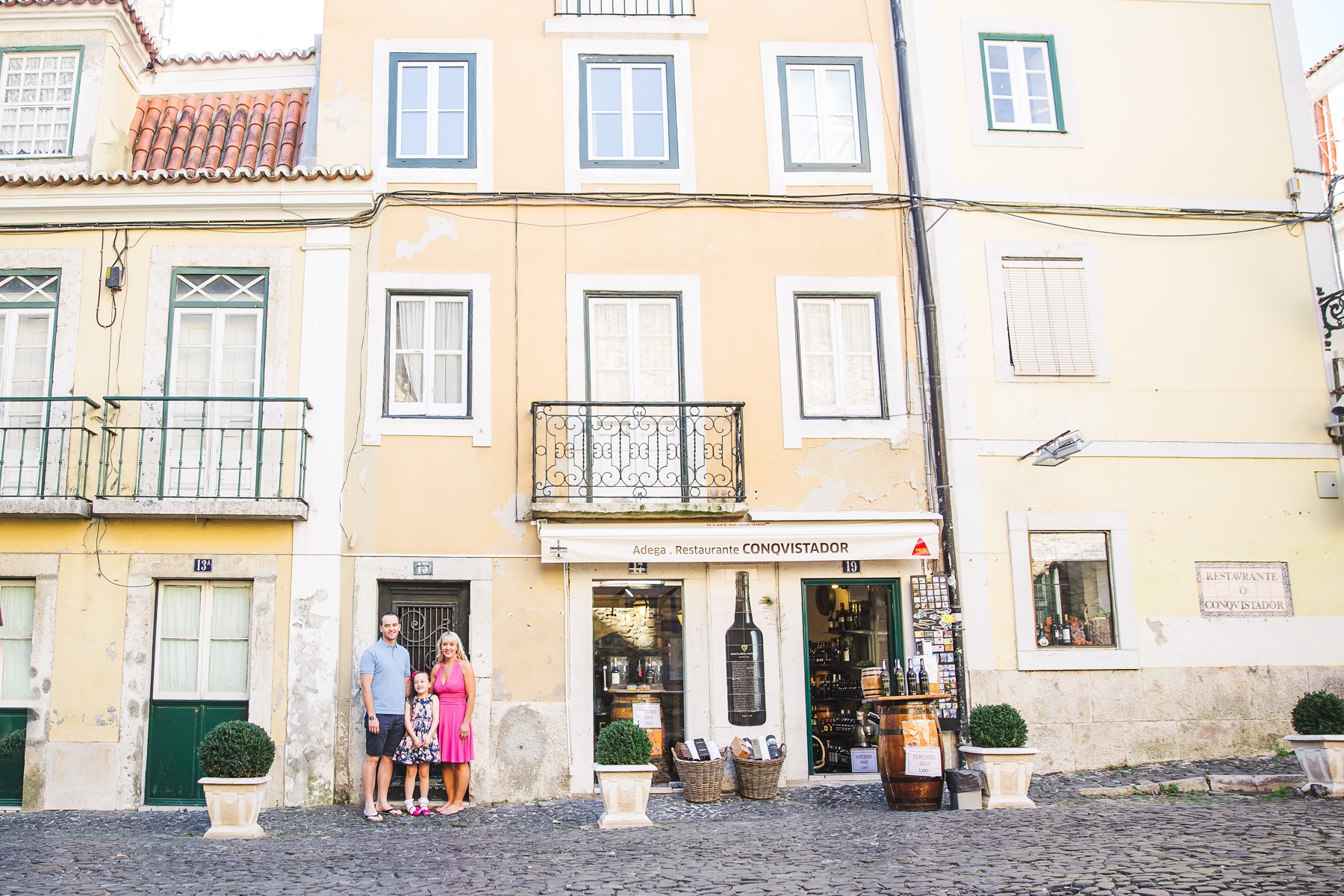 "As a Mumma I rarely get any photos of myself. I'm always the one snapping away taking pics of my husband and daughter. When we get home and I look through the pics, it's like I was never on the trip – but Flytographer changed this. I was actually part of the holiday and the photos are of us as a family. It's wonderful to have pictures of all 3 of us, they make me smile.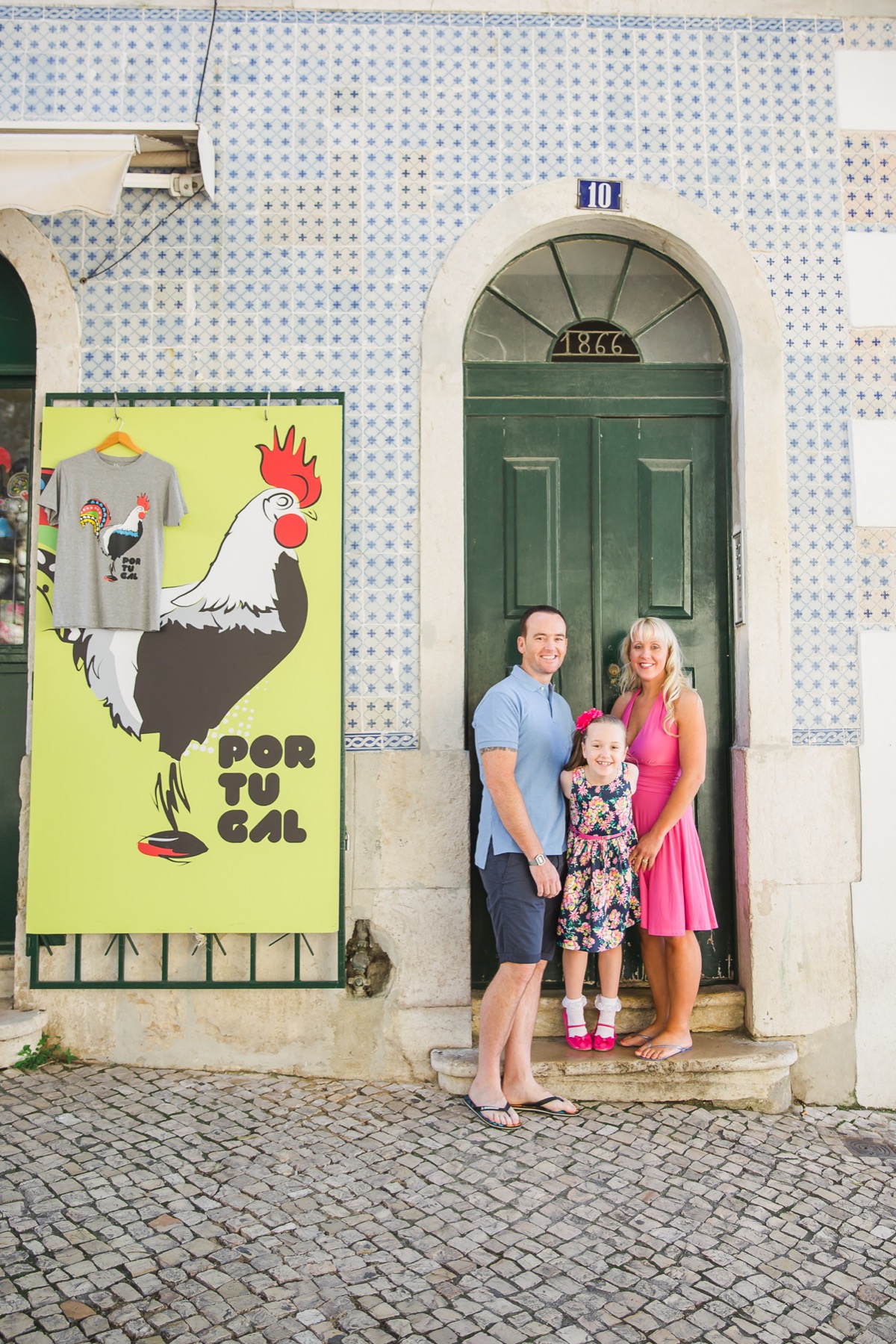 "The locations of hidden doorways, stunning views, shops and a castle added with lots of family kisses and fun made the photo shoot a very memorable and enjoyable experience.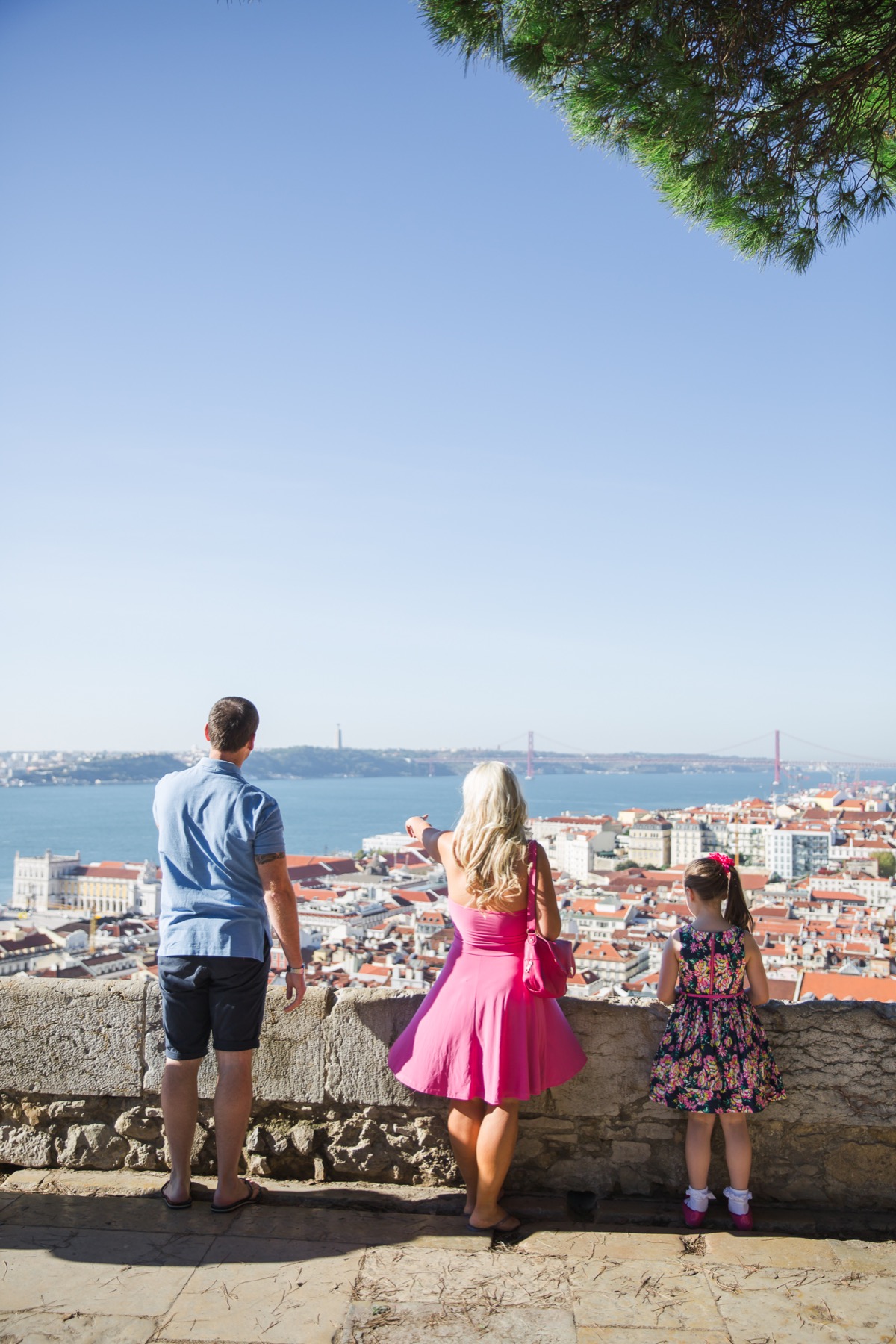 "Our pictures are truly outstanding. They really truly capture us and how we are as a family. In fact the images are so much more than photos – they are living memories that make us smile whenever we view them. Most importantly we are proud to show off these pictures…we could never create images like this ourselves.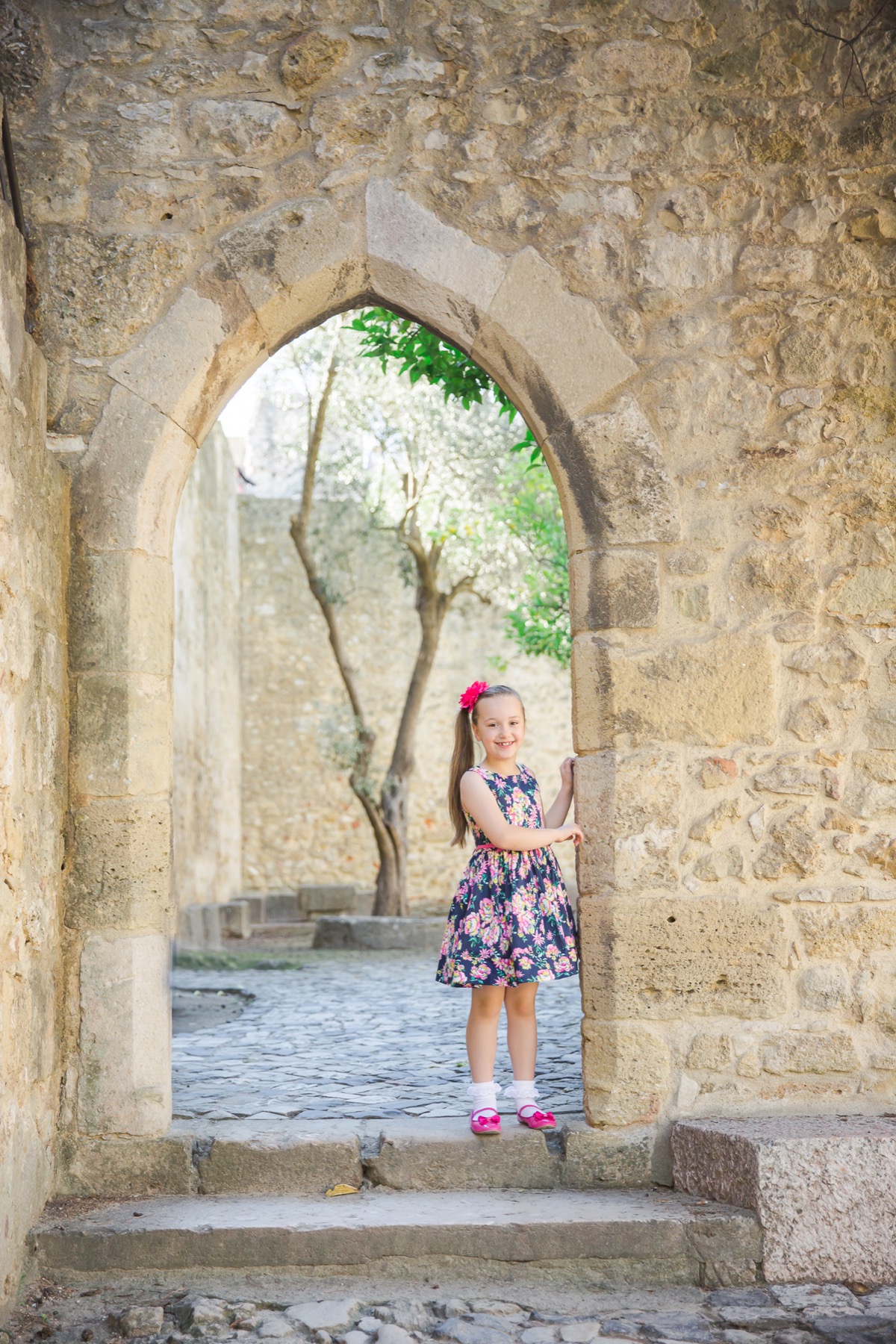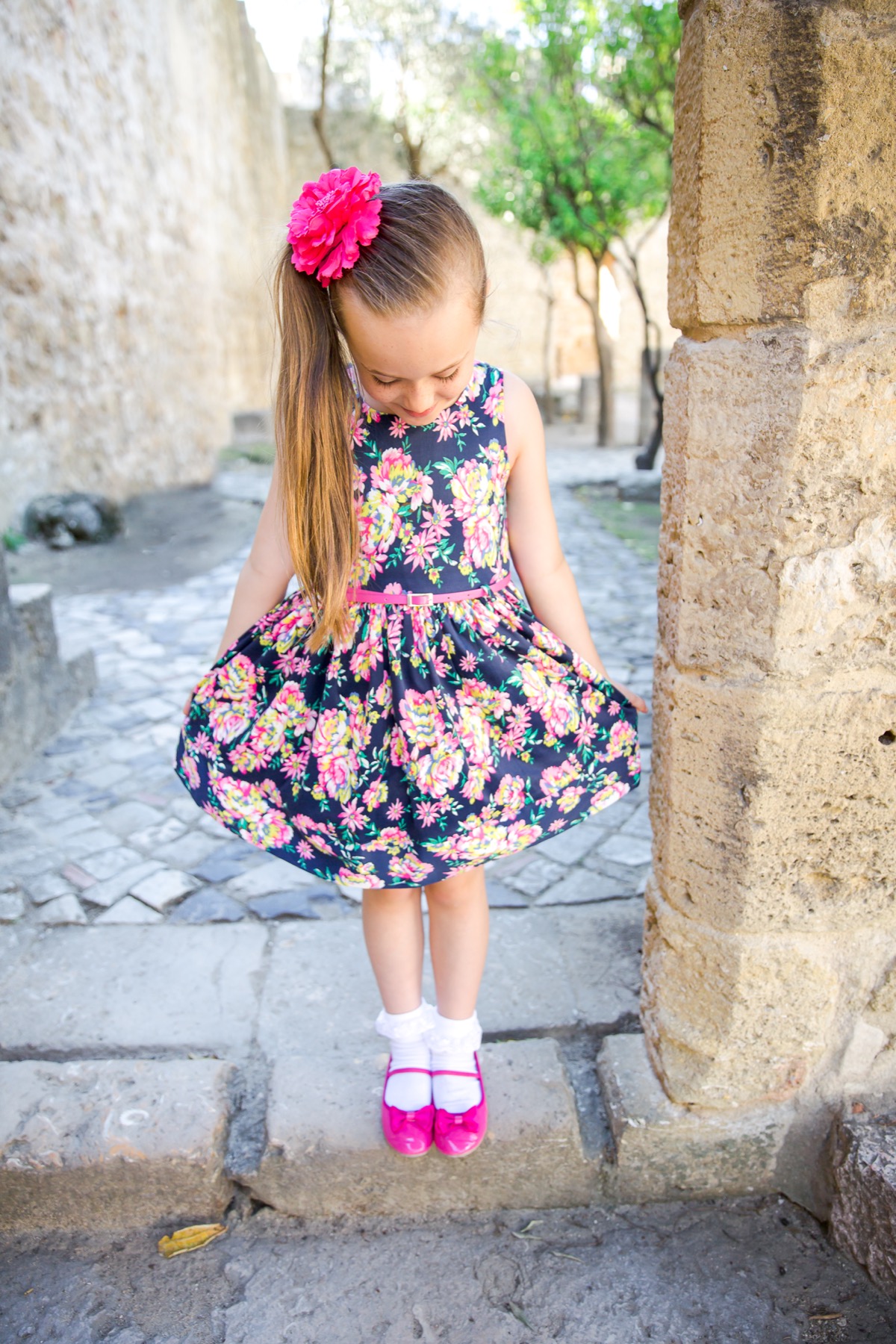 "We are so very grateful to the incredible Rita from Lisbon for capturing us. We loved every minute of our experience with her and will forever be thankful to her…she was so friendly, kind, inspirational and simply amazing! She has given us the most beautiful pictures that we adore. Thank you also to Tedi for such attentive service. We will be in touch soon with more bookings… Flytographer is going to be an essential part of our main family holidays in the future. Thank you so much!" – Emma
Want more inspiration for your next family vacation? Take a peek at our Family Travel Stories!