See more: couples – babymoon – love – Dubrovnik
To celebrate their upcoming adventure into parenthood, Heather and Dave decided to have one last trip with just the two of them. Travelling to Dubrovnik, Croatia, they were drawn to the sea and wanted to capture some stunning maternity photos in this beautiful coastal town. Striking the perfect balance between backdrops of traditional architecture and natural beauty, Flytographer Bozo captured these precious memories on this couple's once in a lifetime babymoon!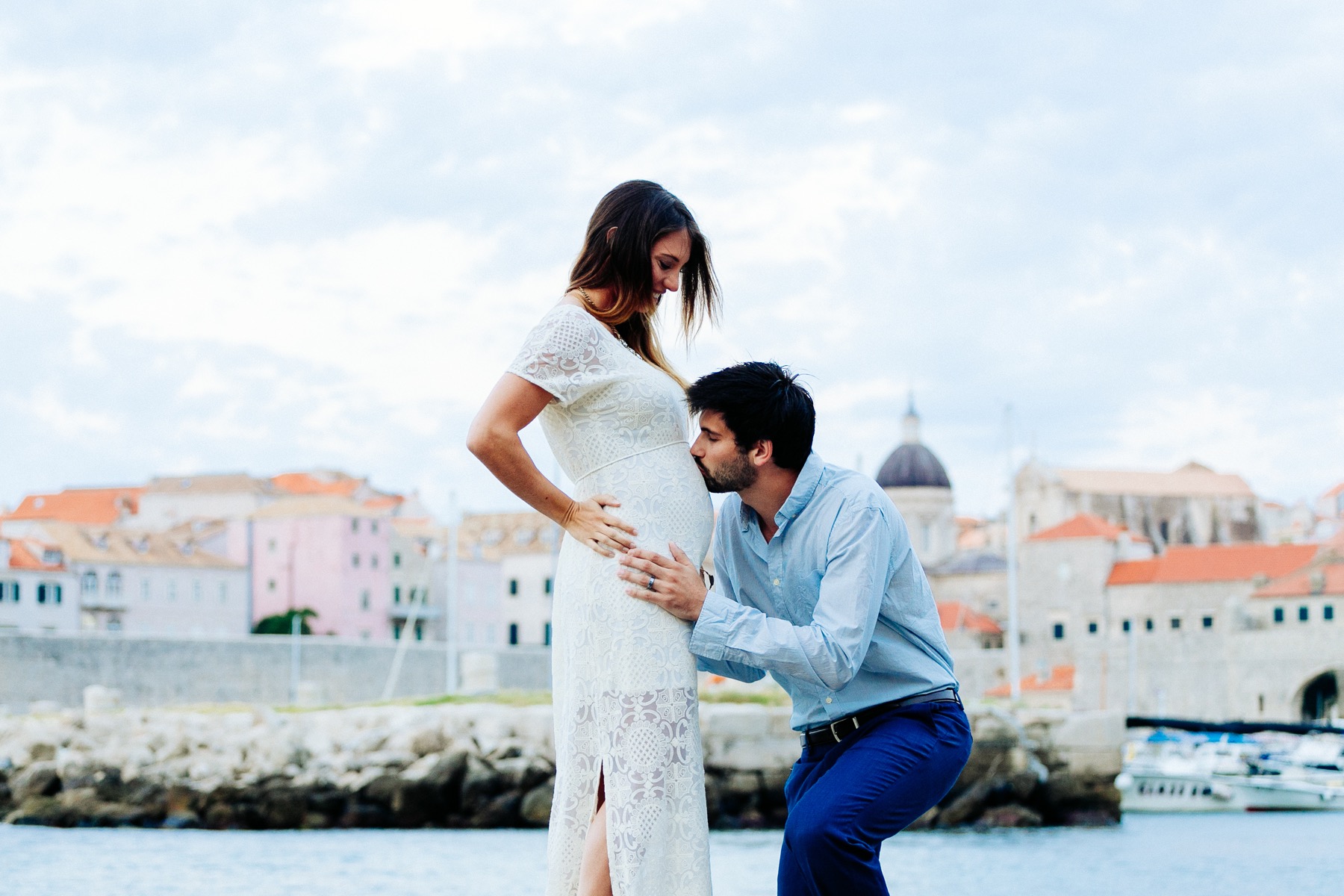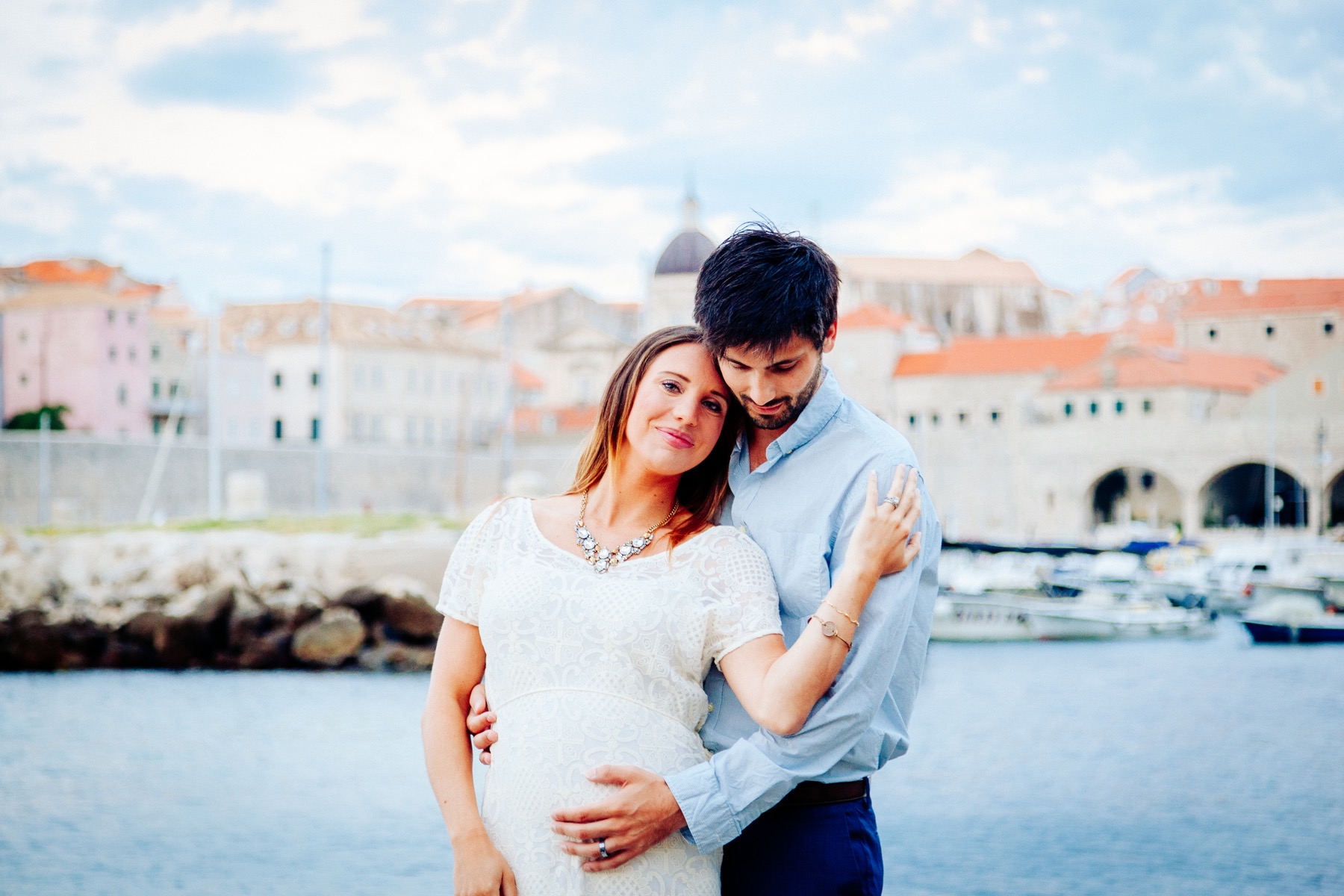 "These photos are just gorgeous. My husband and I are so pleased that we used the Flytographer service. At first I was skeptical about being able to get in touch with your company or the photographer because we were in another country without much cell-phone and Internet access, but within the first few days we booked it was clear your company was great at communicating. Božo and I also had to change a few things due to rain and he was extremely accommodating to make sure we got the best photos possible."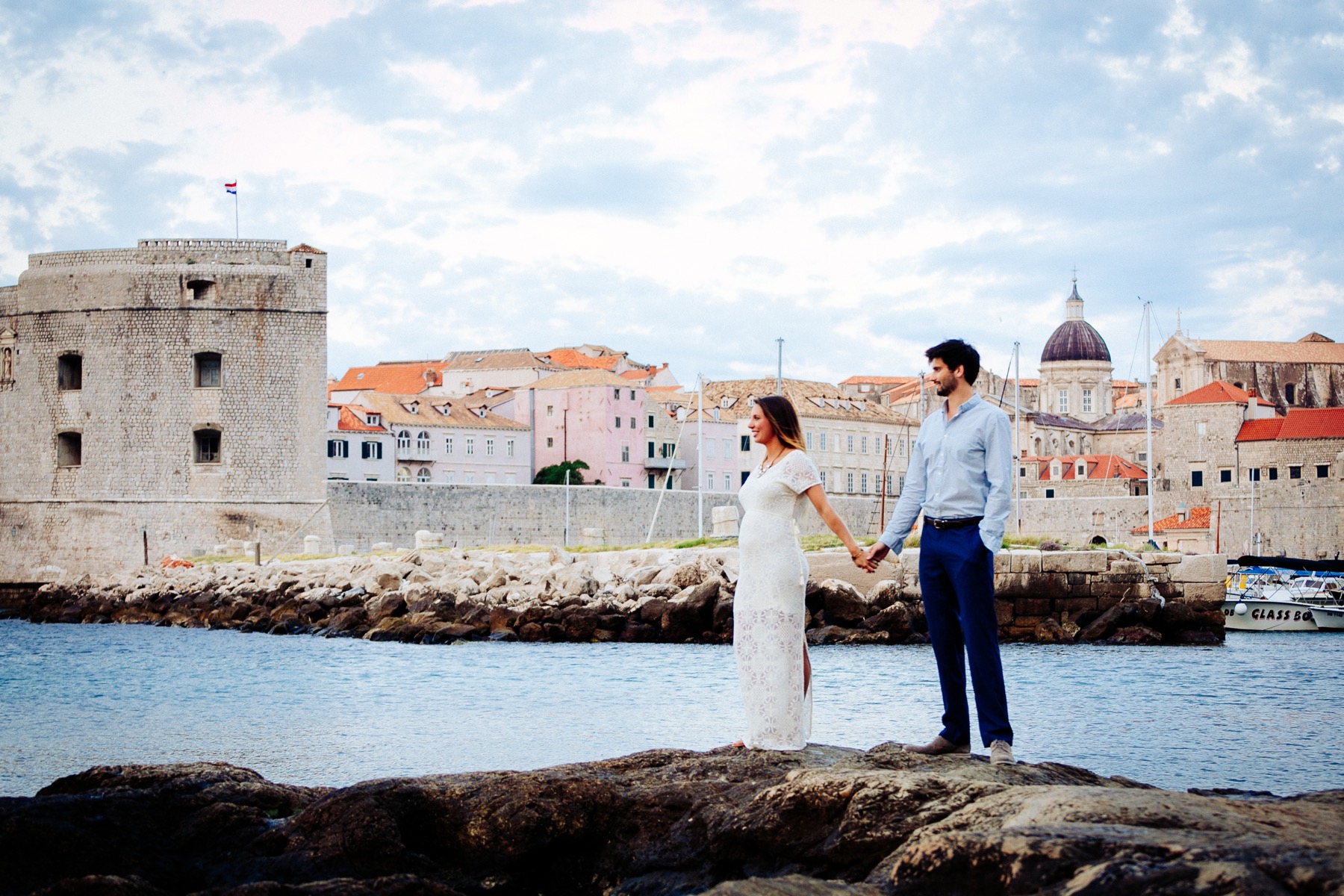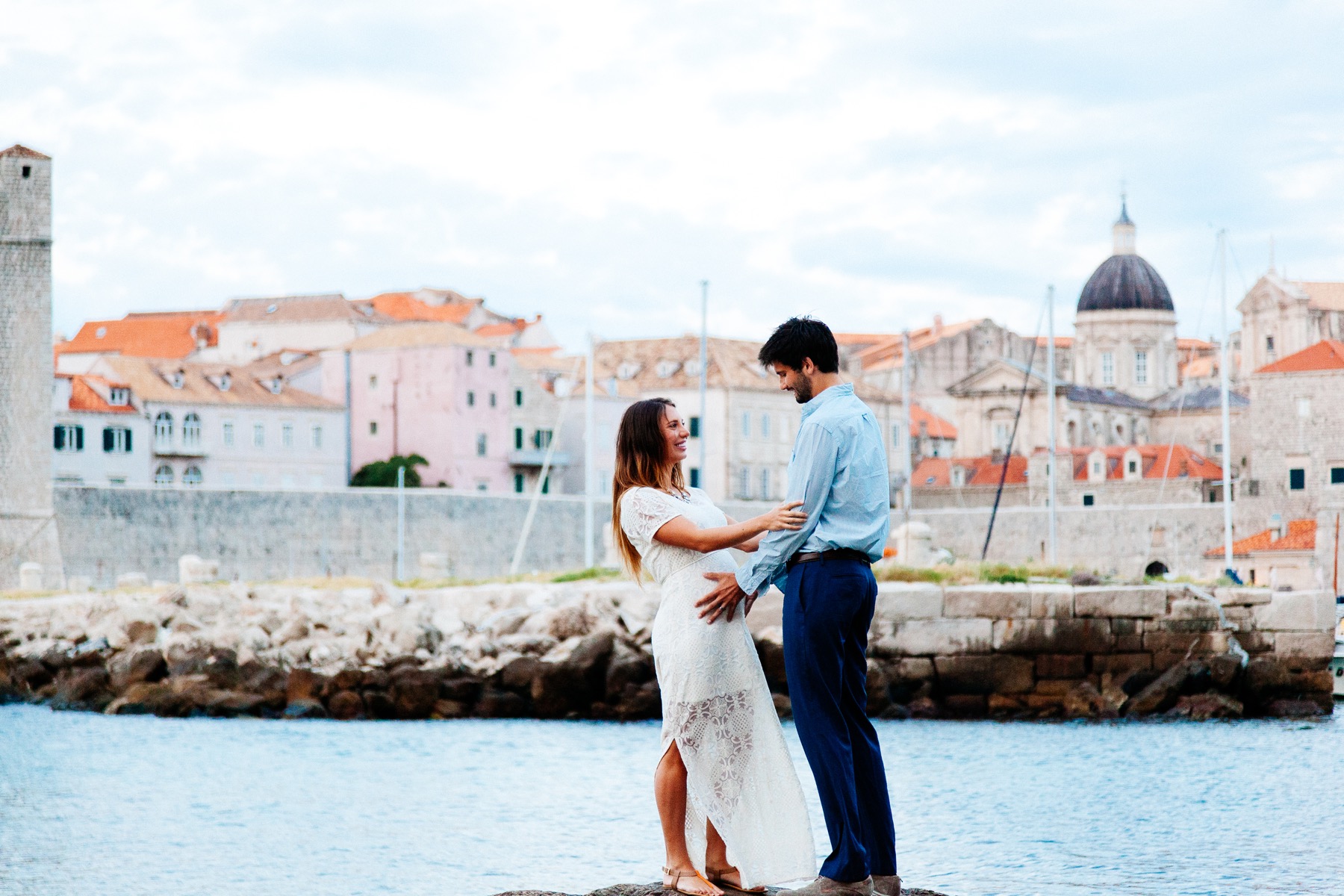 "As soon as we arrived in the morning, Božo made sure we were comfortable with his vision and what he had in mind given our discussion. I would have never guessed that he had not photographed maternity shots before, he had clearly done his research to make sure we had some adorable bump photos!"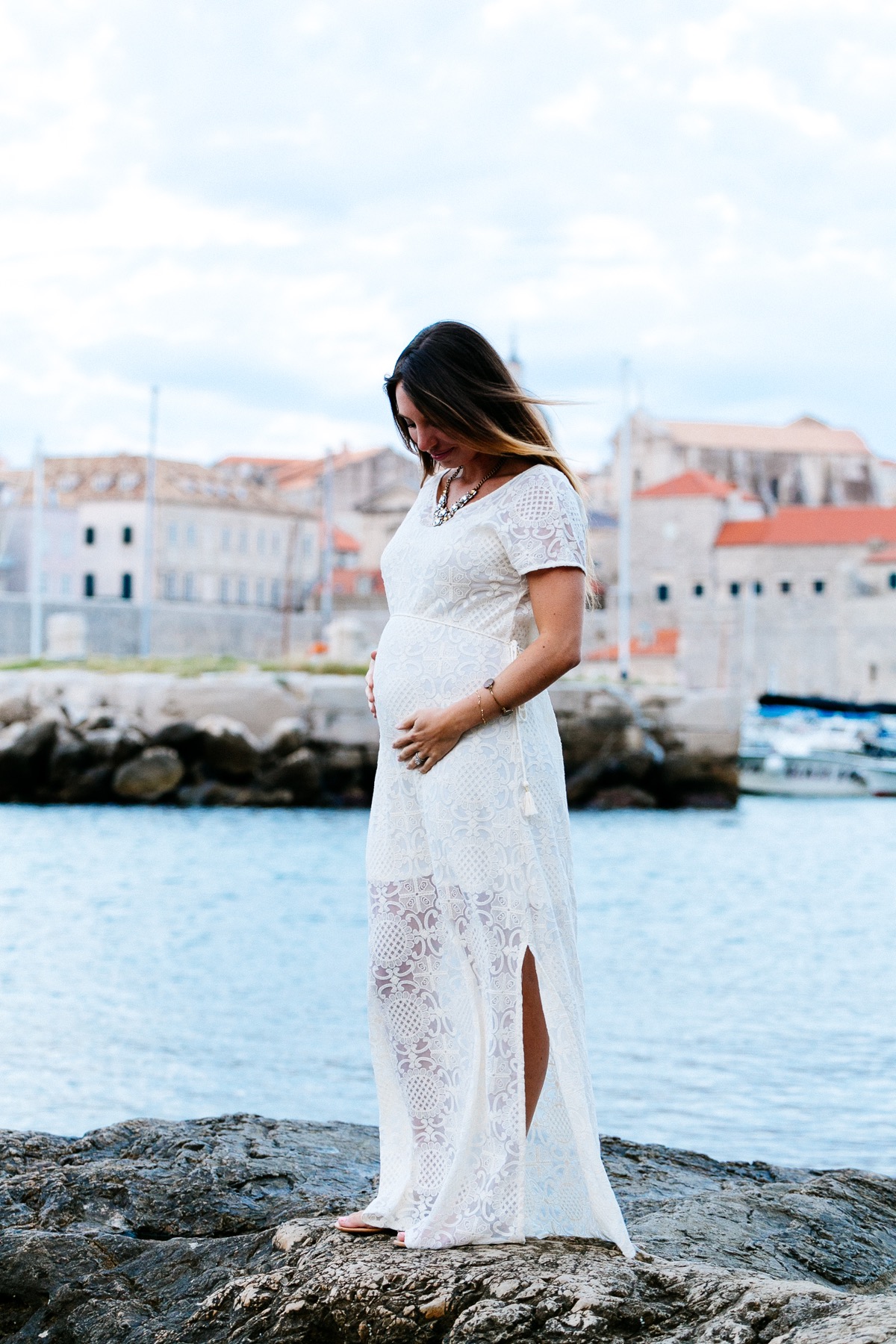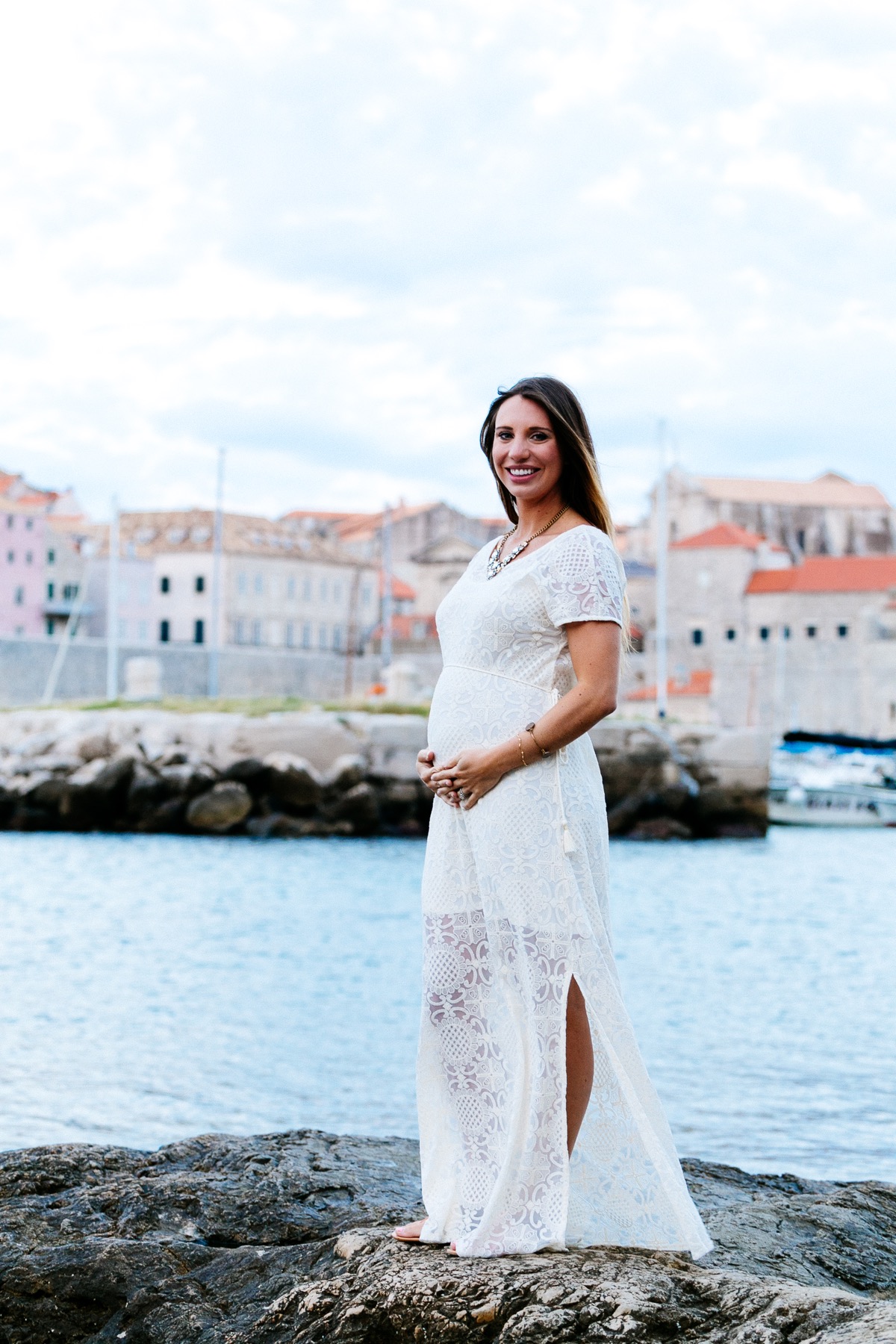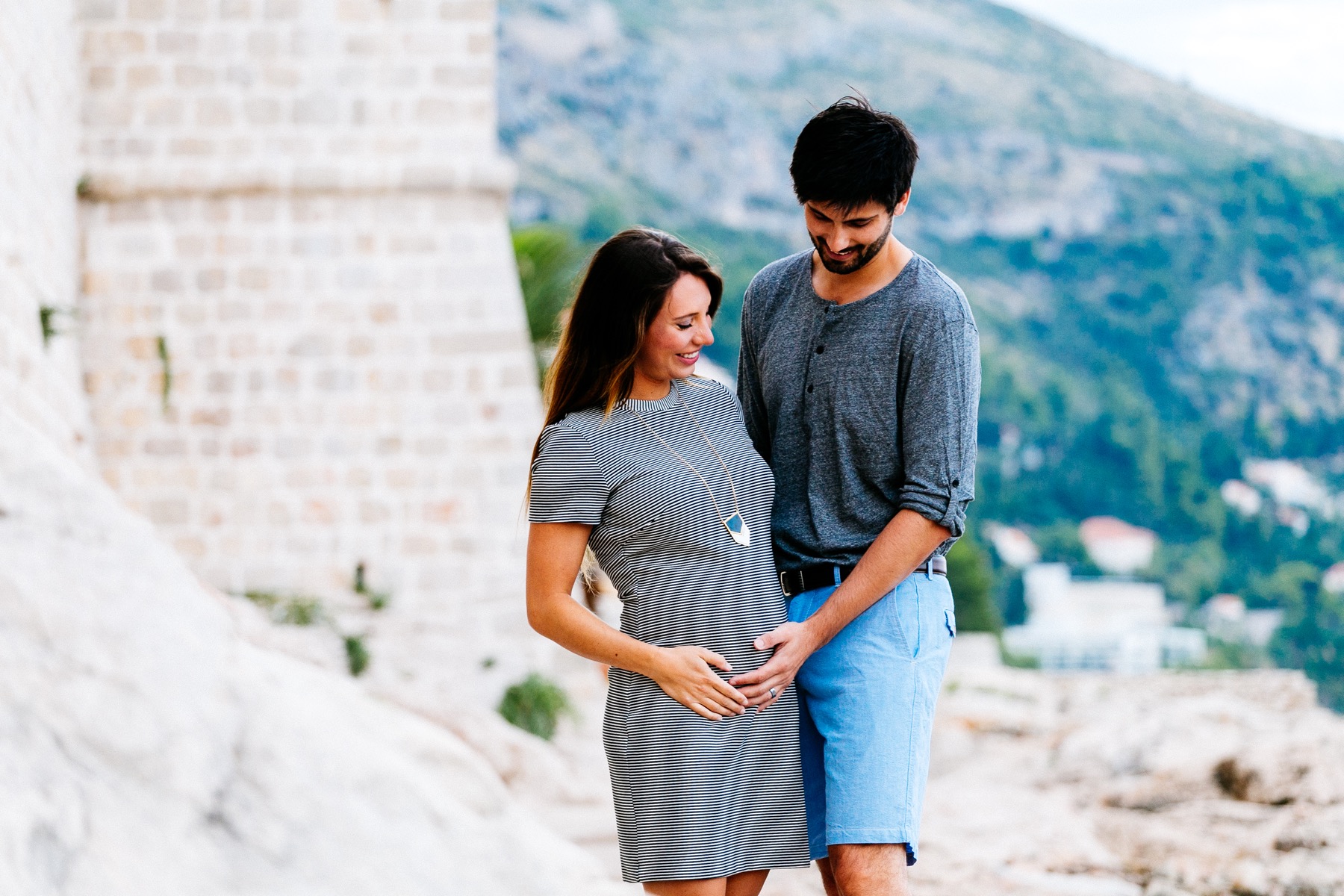 "We will cherish these photos for years to come and we will definitely be using Flytographer again in the future. We have already recommended the company to some friends traveling abroad this year and hope they will use your service as well!"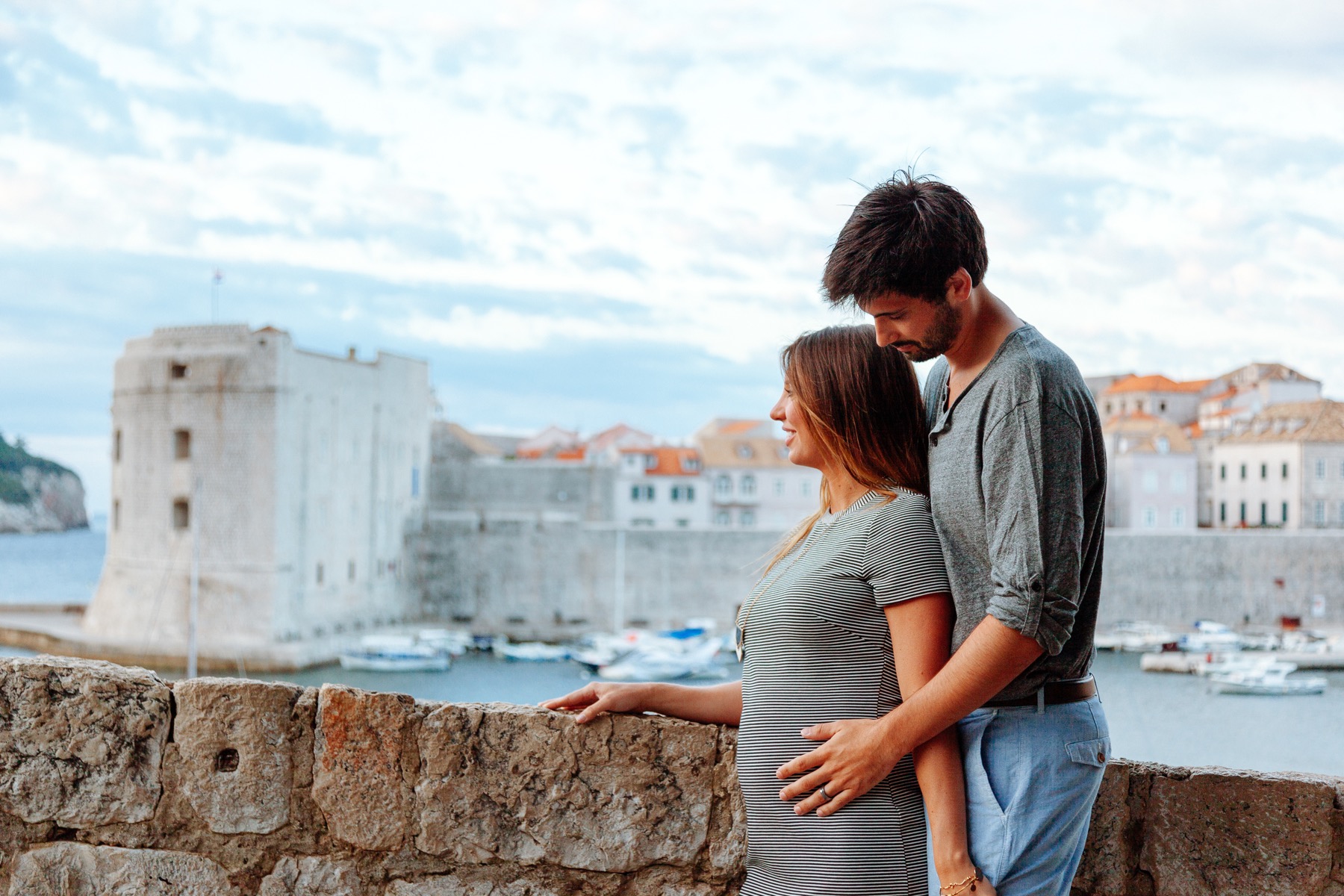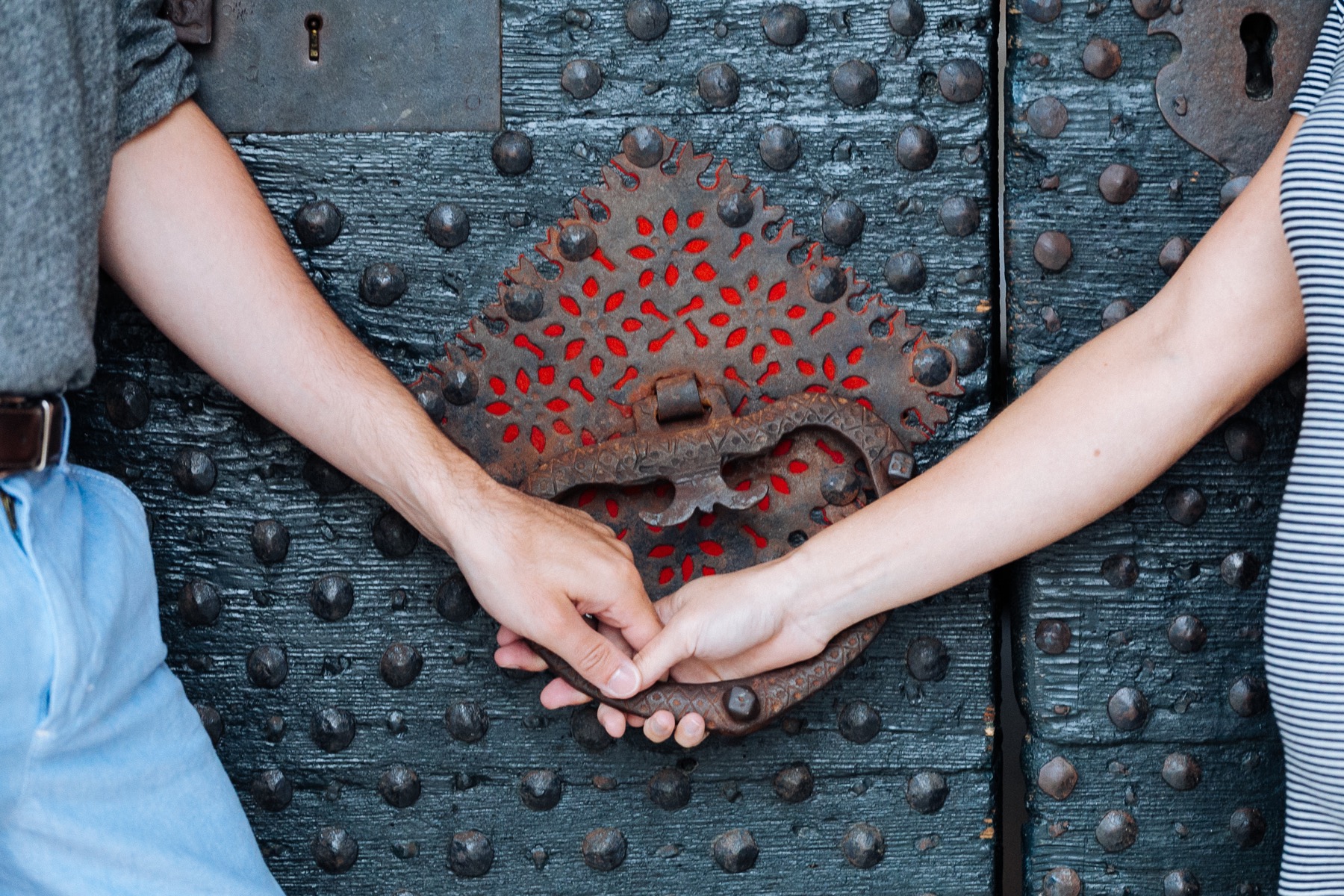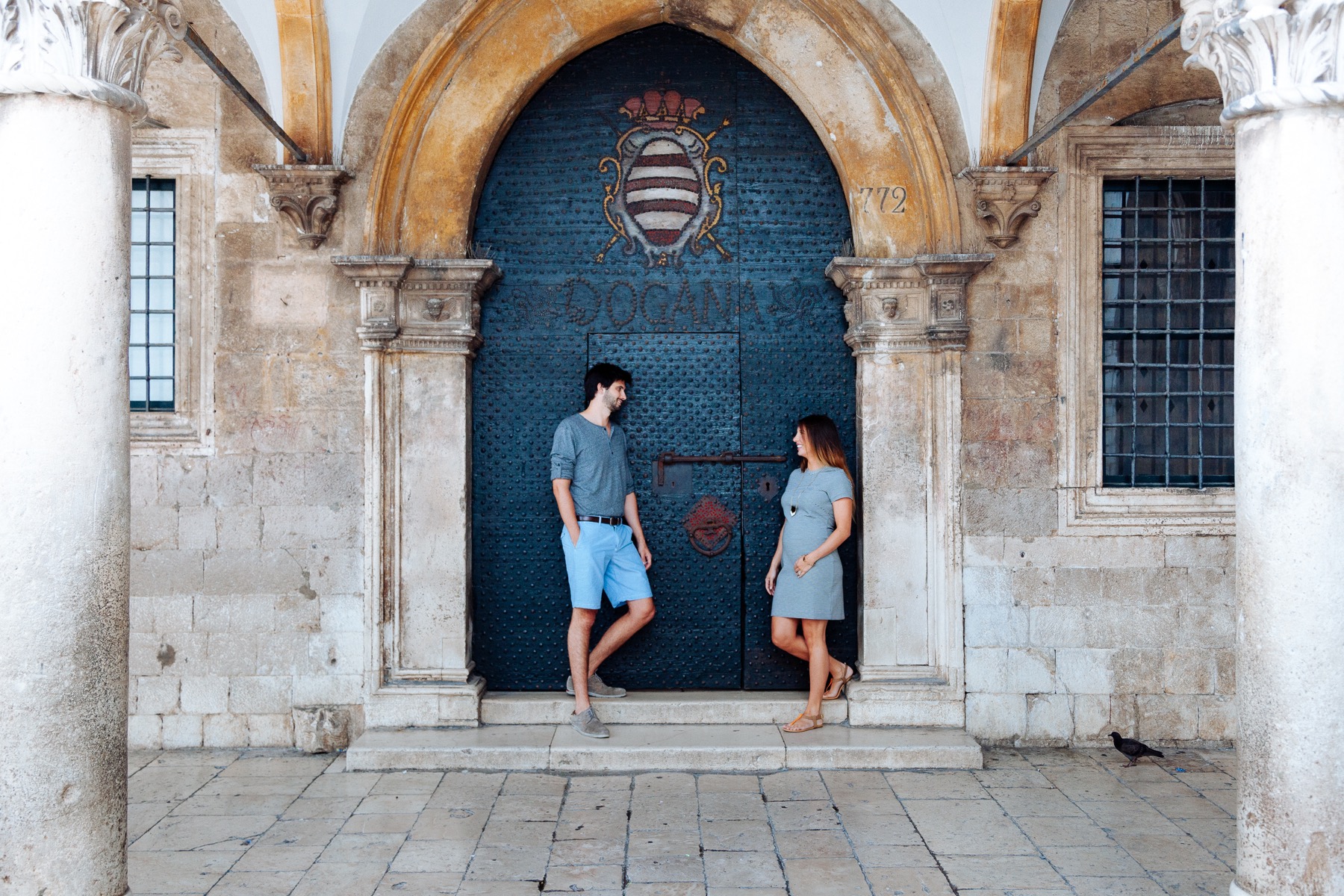 "We particularly want to thank Božo for capturing our morning. He made us very comfortable during the shoot, directed us just enough to make the photos special, and made sure our vision came to life. Between our engagement photos, wedding photos, and our 5 years of Christmas shoots- these photos are some of my favorites and will be hanging in our home for everyone to see! They're just beautiful and if we're ever in Dubrovnik we'd love to use him again." – Heather and Dave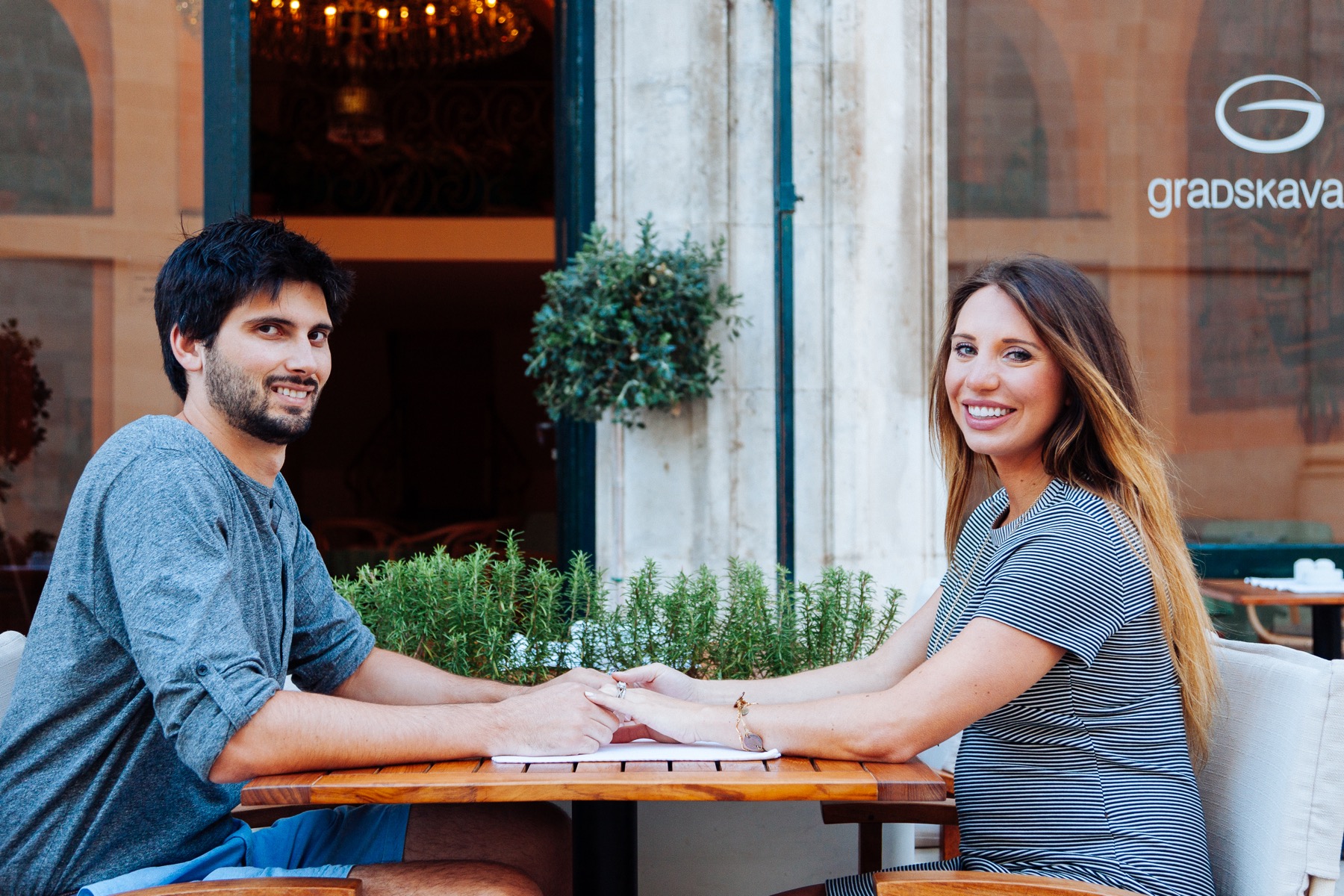 For more ideas for your next romantic vacation, check out our Travel Inspiration!