When you take a girls' trip, there's never a shortage of photos, right?  Who is the unofficial photographer of your gang? There's usually one and she's rarely in the photos, too busy capturing everyone else. If you do get everyone in the shot, it's usually a rushed stranger-taken shot, and well, the results can vary, right?
What if you and your besties could capture FREAKING AWESOME WALL-WORTHY PHOTOS of everyone together, having fun, looking fabulous with a totally iconic backdrop? Hmmm.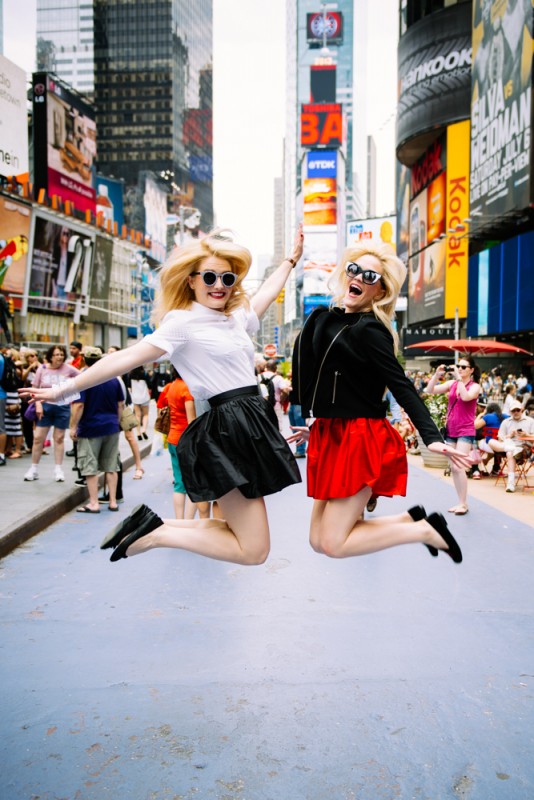 See some of our FAVE girlfriend's shoots below. Fun, playful and priceless. Friendships are one of the few relationships than last a lifetime, yet are rarely captured professionally. We want to change that trend…. Are you with us?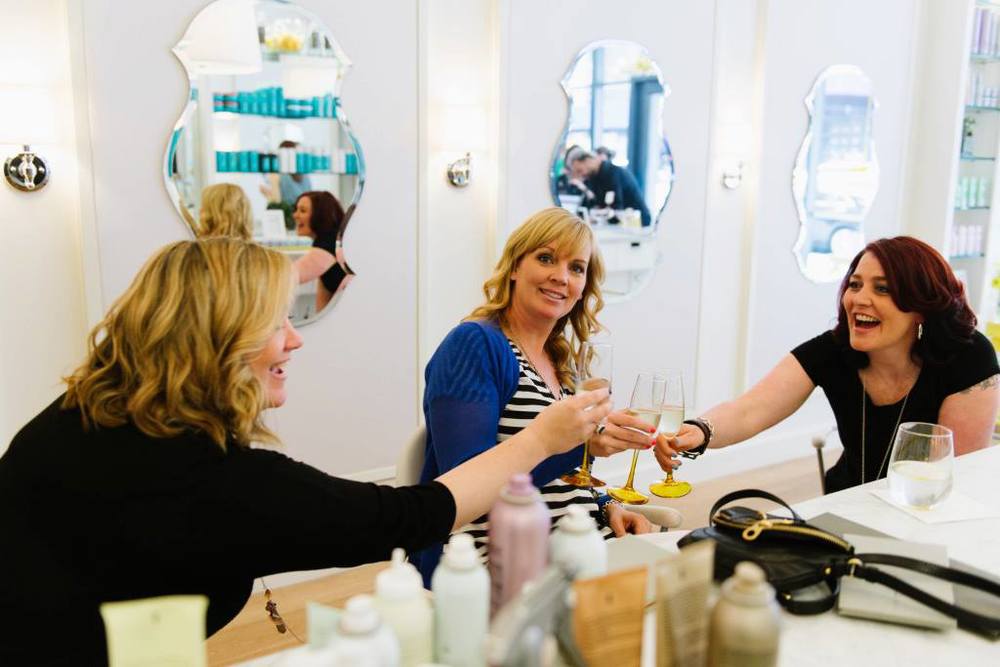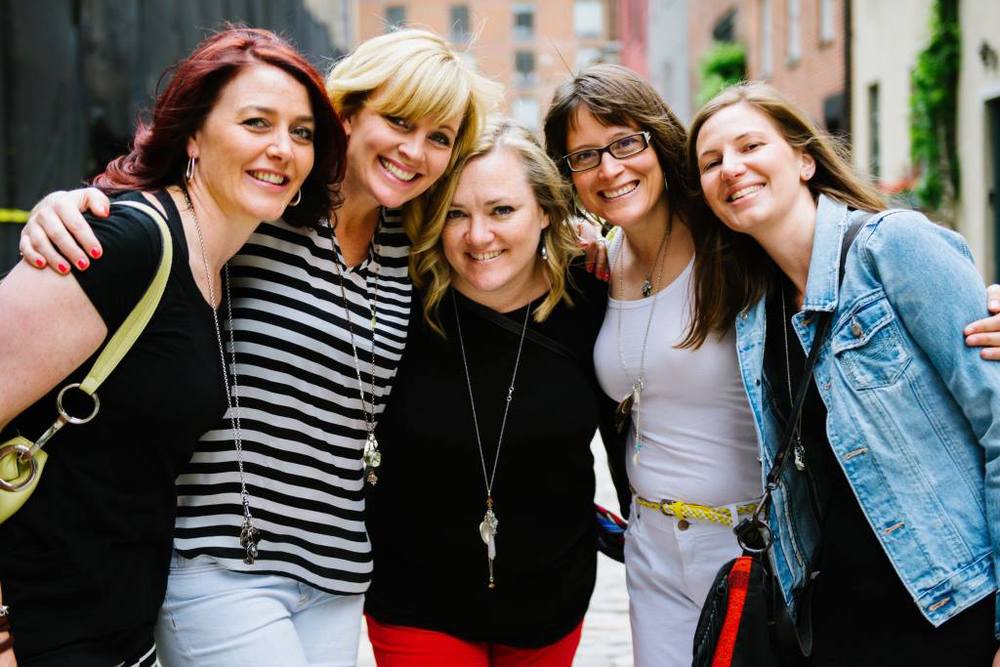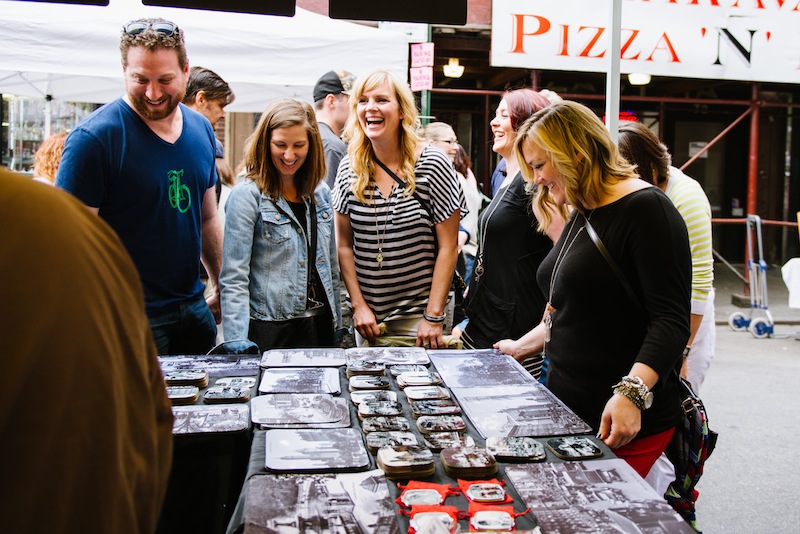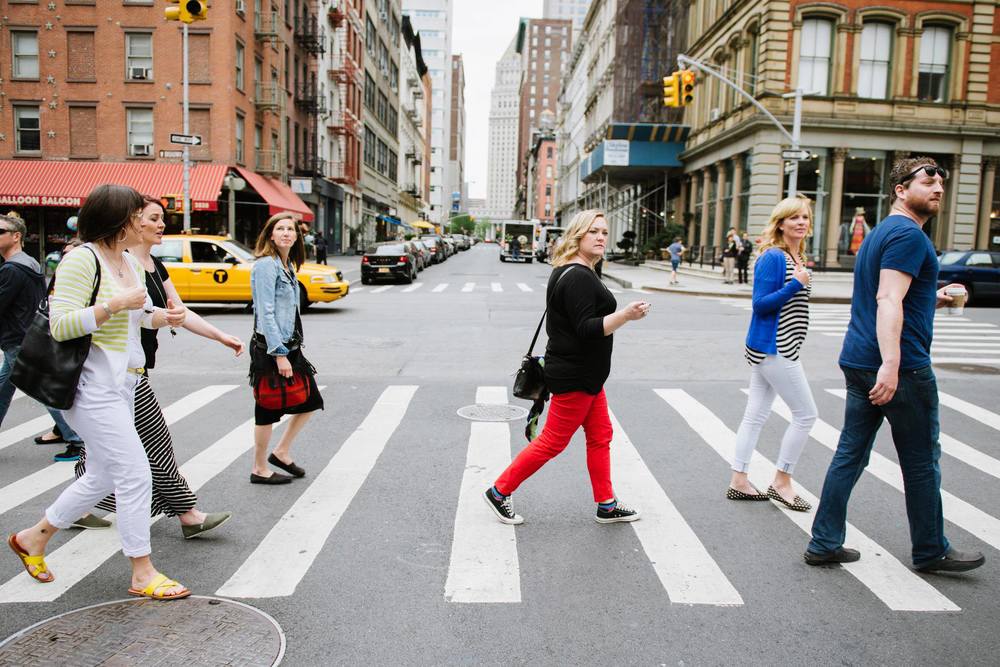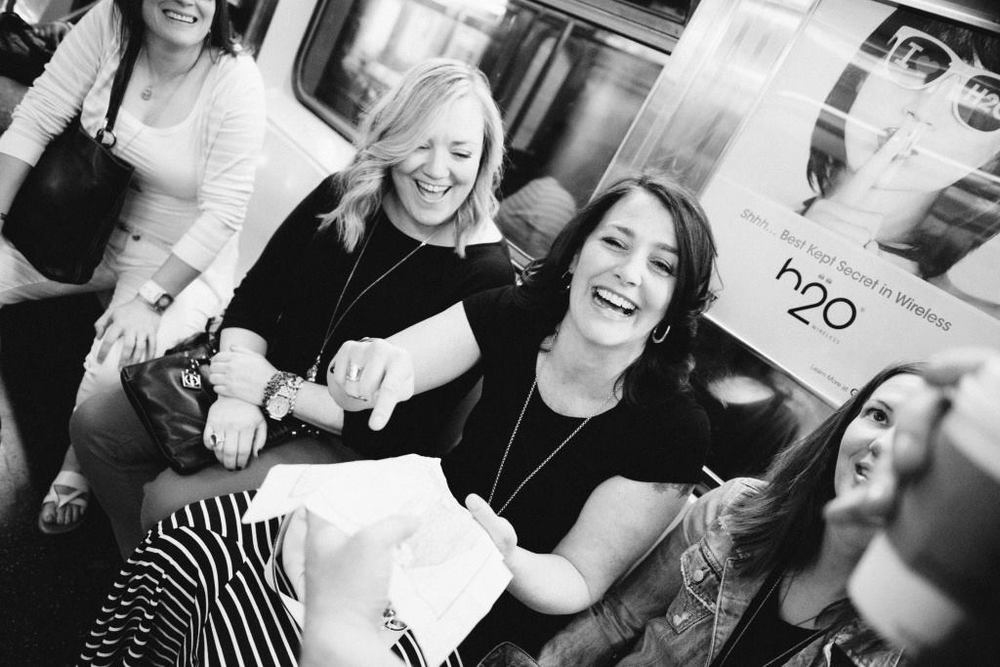 Nicole and the Girls in NYC When your afternoon starts with a blowdry at Drybar + bubbly, well now, THAT'S a vacation! Nicole and the girls then took their fabulous hair on a Real New York Tour with guide Nathan, and Flytographer Lauren was there to capture it all."Thank you SO much for sending these! I love love love them! Lauren did an awesome job. Thank you again for all your hard work to coordinate everything with the Dry Bar, Lauren and the Real NY Tours. We had such a blast – that was my favourite day in NYC."  — Nicole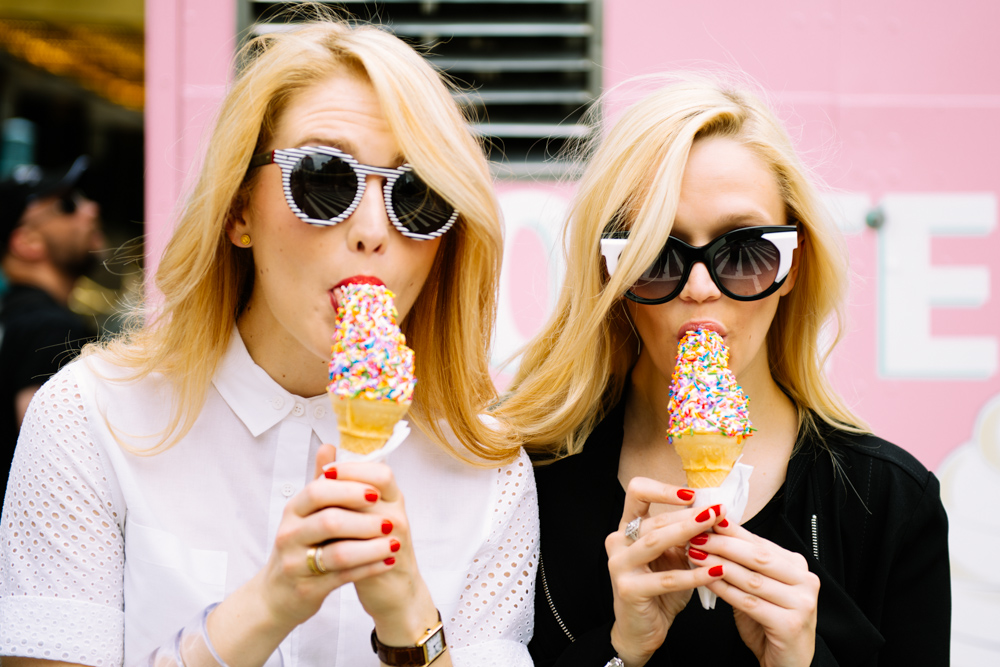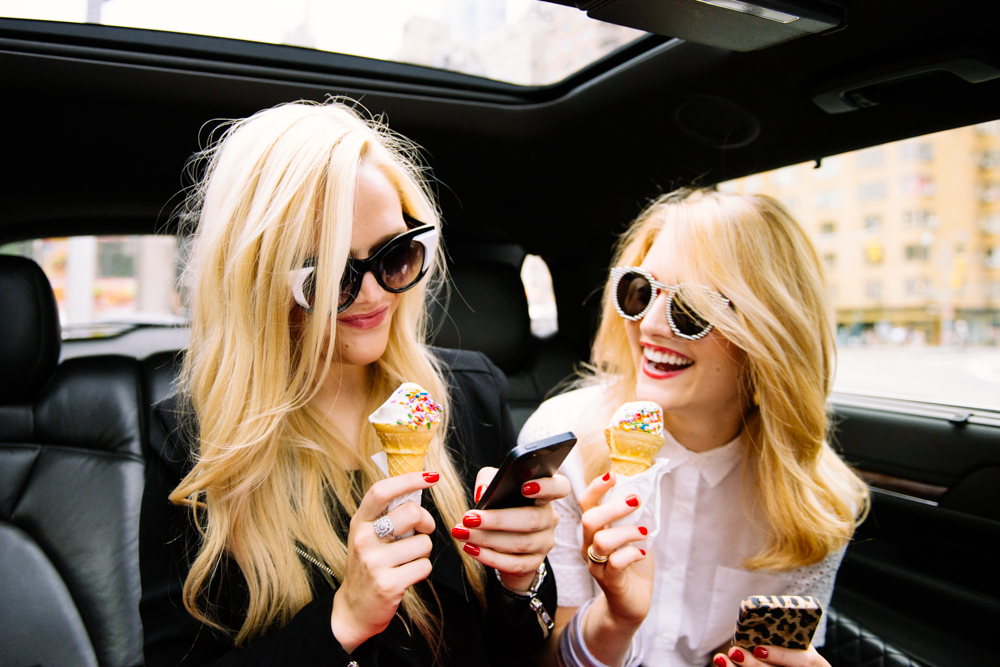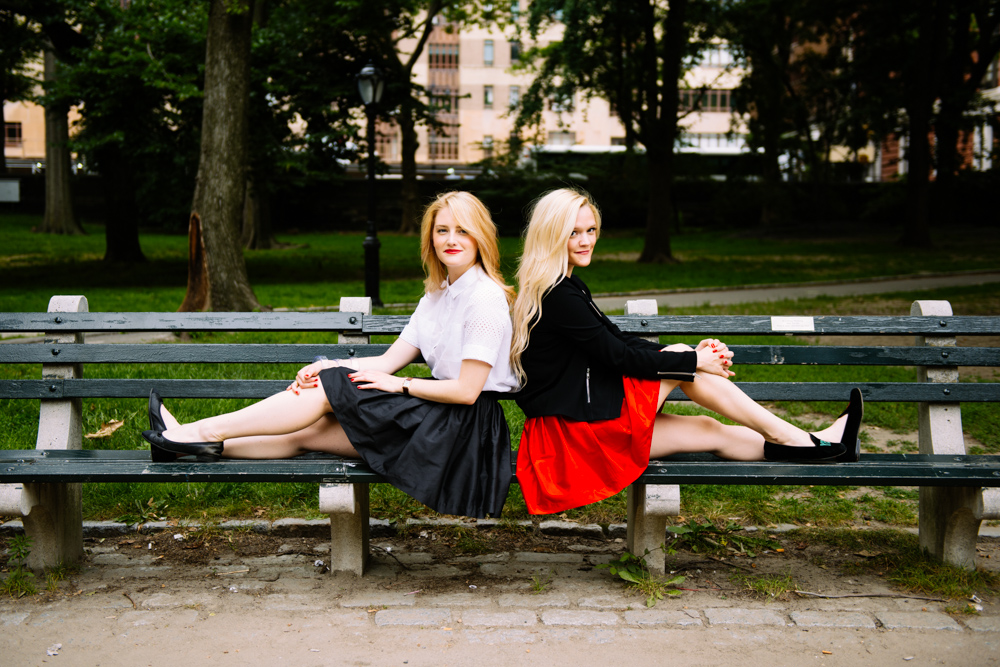 Mariel & Lauren in NYC
These gorgeous sisters and co-founders of SKOT.com took in Times Square and Central Park wearing PARTYSKIRTS, their fabulous new skirt line. We are impressed with their ability to text with ice cream in hand. #NotEasy "We so enjoyed every moment of it! We can't wait to do it in every city we visit!! I think my dream city for it would be Paris! We have already told every single person we have seen! Just wanted to write you and say thank you for squeezing us in! We had the best time. Lauren, our photographer was amazing and such a good sport!!! Can't wait to suggest this service to friends in the near future!"   — Mariel and Lauren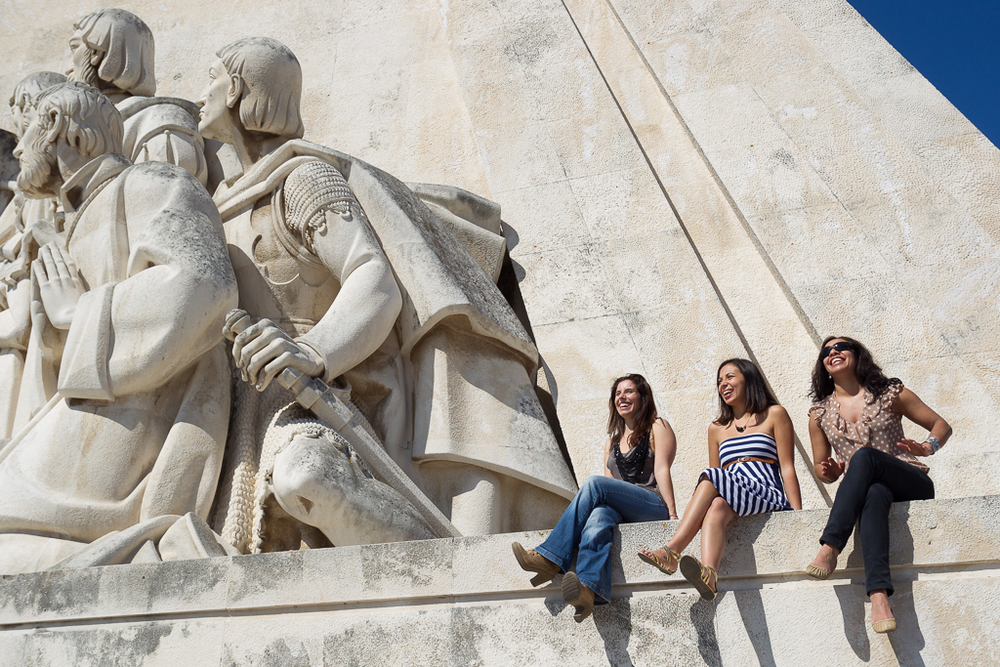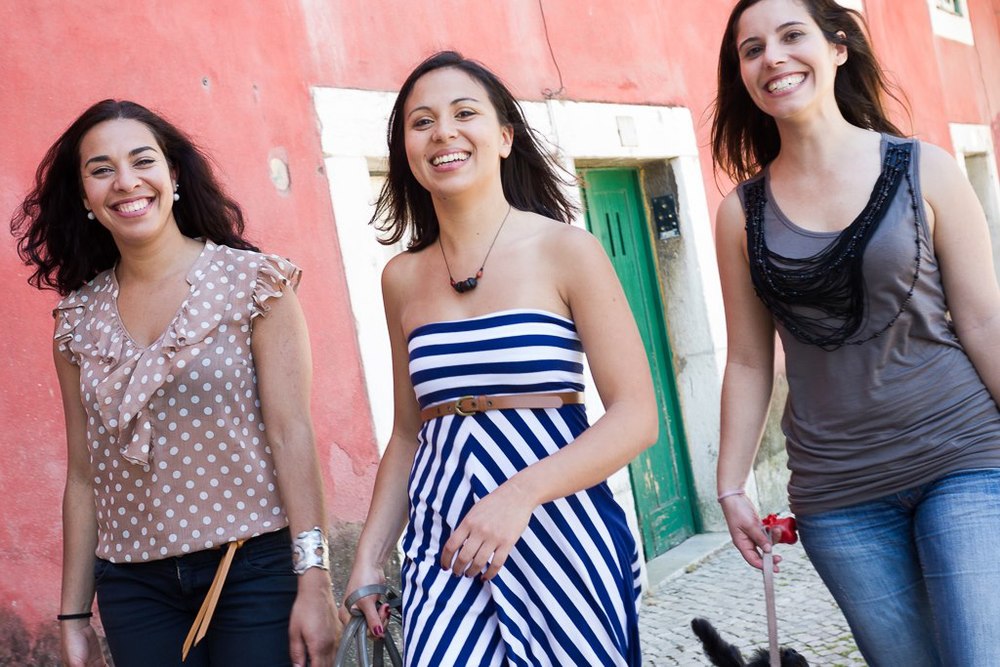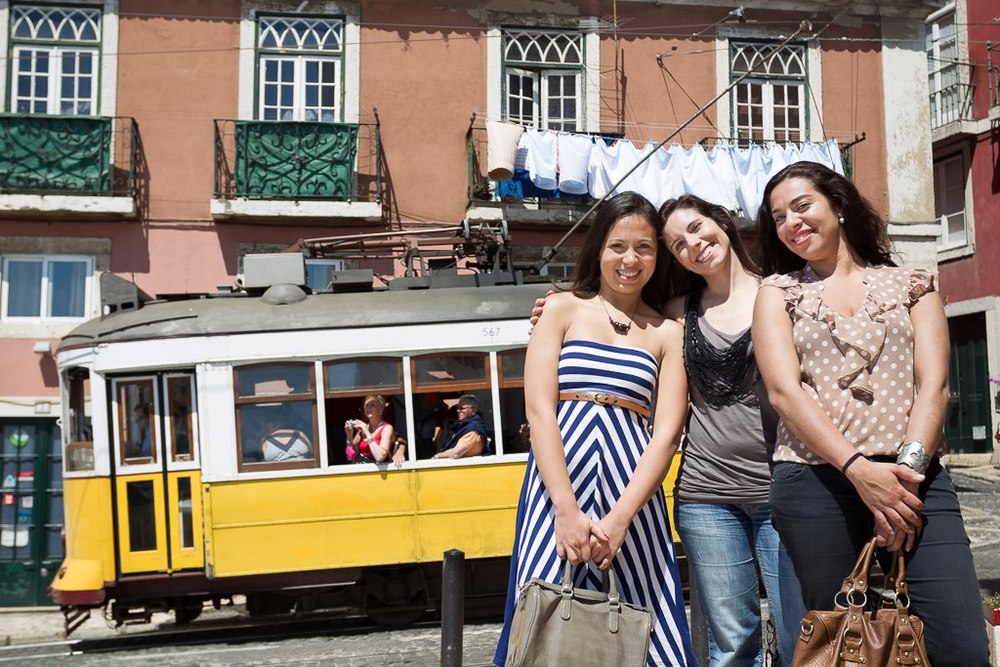 Tânia and the Girls in Lisbon Tânia and her gals had a fun afternoon romping all over Lisbon as they were captured by the talented Gonçalo B. They played "tourist in your hometown" which is often something we forget about, but never a bad idea!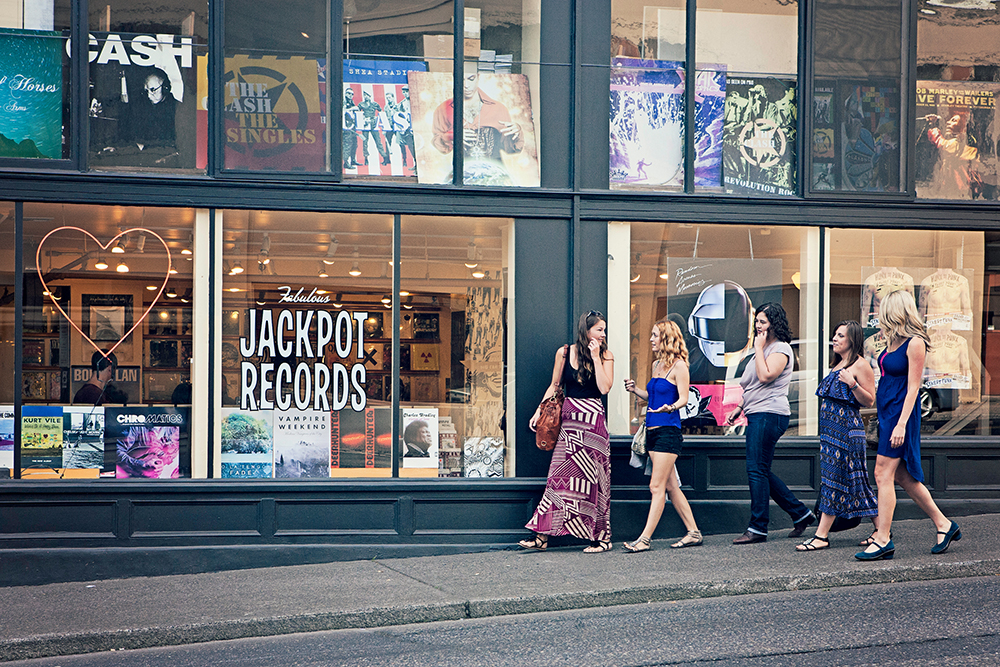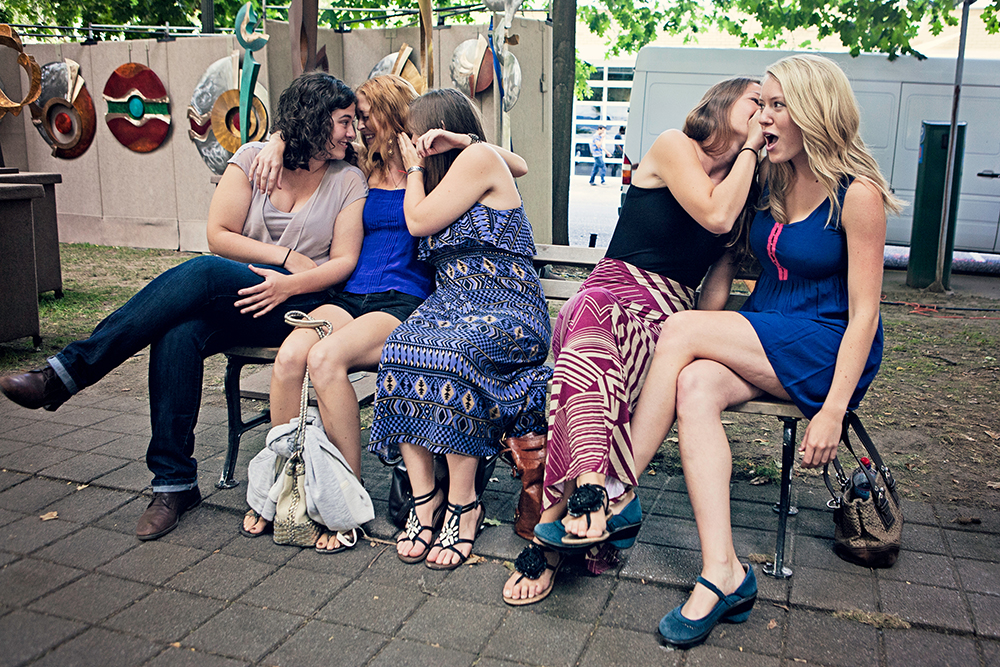 Kelsey and the Girls in Portland
5 friends, together one last weekend before they scatter in different directions after college. Truly a moment worth capturing…
Flytographer: Michele in Portland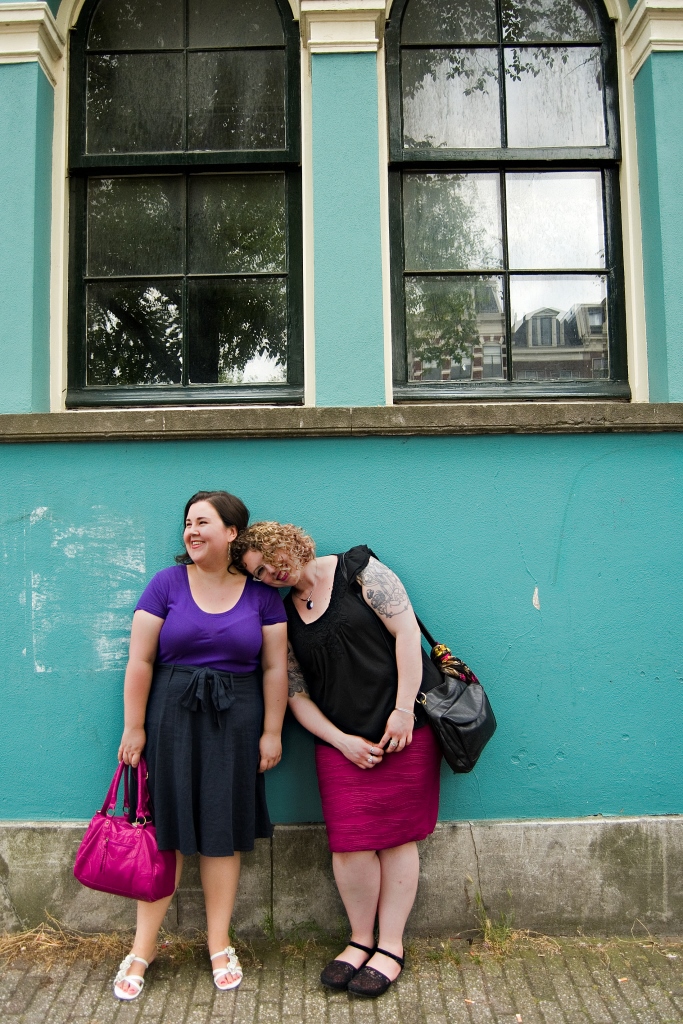 Josephine and Sara in Amsterdam
Two besties who live across the US and hadn't seen each other in 2 years meet up in Amsterdam. Flytographer Traci in Aamsterdam captured them. More on their story in our blog.
Girlfriend trips and fun, candid, professional photos, together. What do you think? Worth hiring a vacation photographer? Tweet us or leave a comment below.