For the air
After you book your trip together, half the fun is looking forward to take-off!  We have some great ideas on how to turn that seven-hour plane ride into some well-deserved quality time for just the two of you. Our Moments is a card game for couples will have you asking (and answering!) all the right questions to make you laugh, open the lines of communication and strengthen that bond. 
If you are travelling with another couple, here's a conversation game appropriate for all ages! This Hygge Card Game is a great G-rated alternative and will get you in the mood for cozy conversation. Hygge (pronounced "hoo-gah") is a concept that originated in Denmark and is all about embracing the coziness of the winter months with warm, pleasant company and enjoying the simple things in life.
Courage > comfort
If you want to take the card game up a notch, we also recommend the Courage Over Comfort Box which includes 150 small, daily challenges for you and your partner to break out of your comfort zone together!
Style & comfort
Don't be confused … 2020 is all about comfort when it comes to fashion. With oversized, cozy sweatshirts and athleisure on the runway, find our favourite comfortable travel fits for your next trip!
Photo: Amelia in Buenos Aires for Flytographer
Cozy & casual
The 100% Human sweatshirt duo by Everlane is a great way to say, "let's get cozy!" With a his and her version, this versatile design is a stylish, casual option for those 15+ hour travel days – or just to have for going out-and-about.
On the move
Whether you are rushing to the airport together, or going for a stroll in the park, Allbirds makes runners that are designed for life in the fast lane. Fun fact: Nicole, Founder of Flytographer, lives in her Allbirds! They are her shoe of choice for her busy life on the move.
Gifts with a personal touch
Looking for the perfect gift for him or her? A Waft Custom Fragrance is a wonderful surprise that shows you listen when they tell you their favourite scents. Either create your personalized scent with your own label printed on the bottle or let them make the decisions and get a gift card. Make them smile with joy every time they put on their very own scent!
The most timeless gift however, is a show-stopping classic: a watch. The watch symbolizes the gift of time, commitment and a life together. Gifting one can be a big step in your relationship. Our favourites are simple yet classic styles from Shinola or the celebrated Daniel Wellington. Go one step further and make it personal with a meaningful engraving!
Have you heart of the jewelry company, Mejuri? This direct-to-consumer business model cuts out the middle man in order to give you fine jewelry at fairer, prices. Get high quality jewelry for a fraction of the cost and shipped directly to your door! And nothing says personal quite like a locket with something special inside to remind them of you.
Photo: Kimon in Santorini for Flytographer
Give the gift of memories
Make memories
Let's be honest – the best gifts are experiences. Here are a few gift ideas that will show that you care about spending time together over material things.
Book a shoot with Flytographer or give a gift card for a future trip! Giving the gift of memories is a wonderful way to elevate your experience and make sure you relive those special moments when you come home. Already have a beautiful Flytographer gallery? Print your photos effortlessly through your Flytographer dashboard by clicking on your gallery and ordering prints. A framed photo wall is another great way to surprise your loved ones.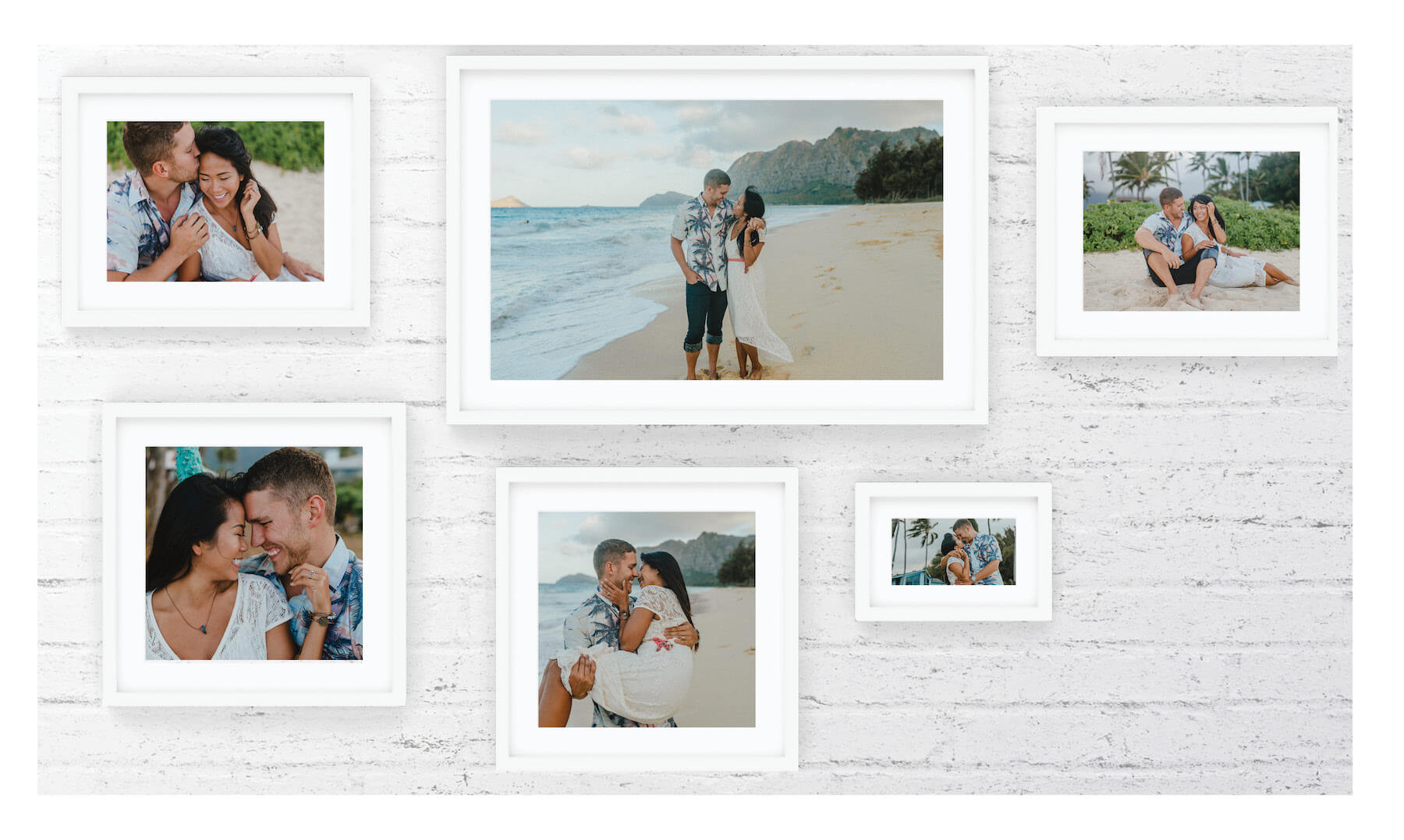 Photo: Chelsea in Seattle for Flytographer, Photos taken in Maui
I spy a good time
Looking for more experiences on your trip? Book a city scavenger hunt tour with Let's Roam. You heard us right – this company holds formal scavenger hunts for you and your loved ones to play while on vacation! With many cities in the continental US and abroad, this is a great way to connect and share memories together. Discover the quirks of San Francisco, visit the hidden cafes of Portland, dive into the breathtaking skyline of Chicago, explore the buzzing Pike Place Market in Seattle, and roam the quaint pastel streets of Charleston. 
Photo: Cherlyn in San Francisco for Flytographer
Photo: Joe in Chicago for Flytographer
Photo: Jessica in Seattle for Flytographer
Take a trek
Looking for a Valentine's Day gift for an adventure-seeker? Give the thrill of the outdoors with a yearly pass to the U.S. National Parks. It lasts a full calendar year and will inspire many opportunities for trips in your own, beautiful backyard with no need to cross any borders. From the stunning Haleakalā National Park on Maui, to the natural vortex in Sedona Desert, to a breathtaking experience hiking into the Grand Canyon, there is an abundance of experiences in our national parks!
Photo: Stephanie in Scottsdale for Flytographer
Thinking about proposing on Valentine's Day?
Are you thinking about popping the question on Valentine's Day this year? First of all, CONGRATS! Booking a Flytographer to capture your proposal is a great way to make your beautiful moment extra-special for your partner.
Photo: Marie in Maui for Flytographer
Travel, the best gift
Are you inspired to book that trip together this year and capture magical memories? At Flytographer, we always encourage spreading wanderlust wherever your heart roams. So, share your love for travel this Valentine's Day and remember, the love for travel is always in the air!