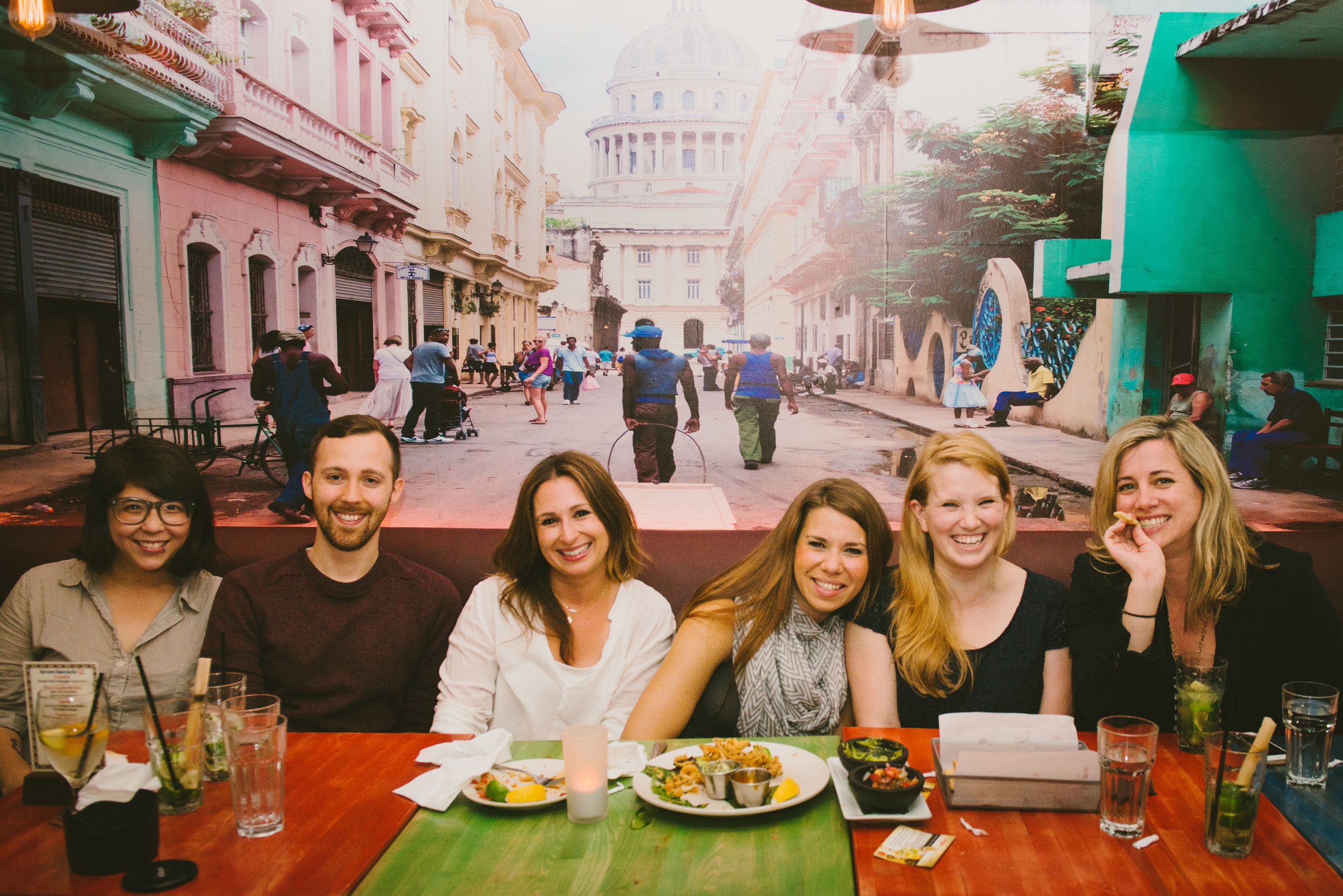 The NYC Crew: Lauren, Johnny, Josephine, Kirsten, Kate and me sucking on sugar cane. The mojitos were great in case you're curious. The location: Yuca Bar in the East Village
Last week I flew to NYC to meet our eight NYC-based photographers. It was a pretty exciting moment as I had known some of them for over a year and we'd never met in person. Obviously I had to tackle Lauren with a big fat hug the moment I saw her!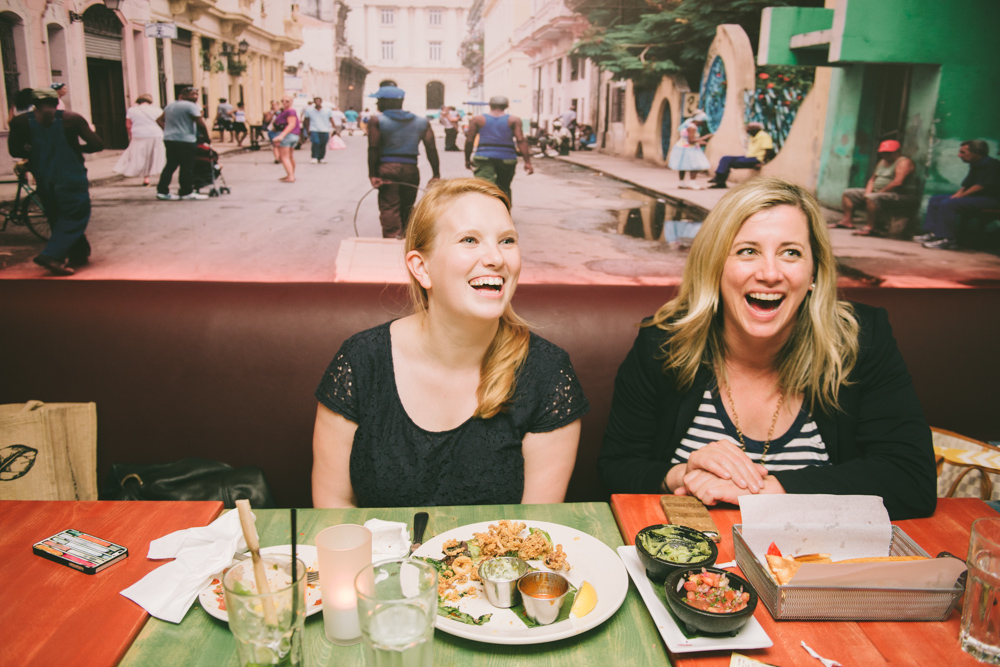 Kate kept us laughing all night. Fun fact… she's getting married soon!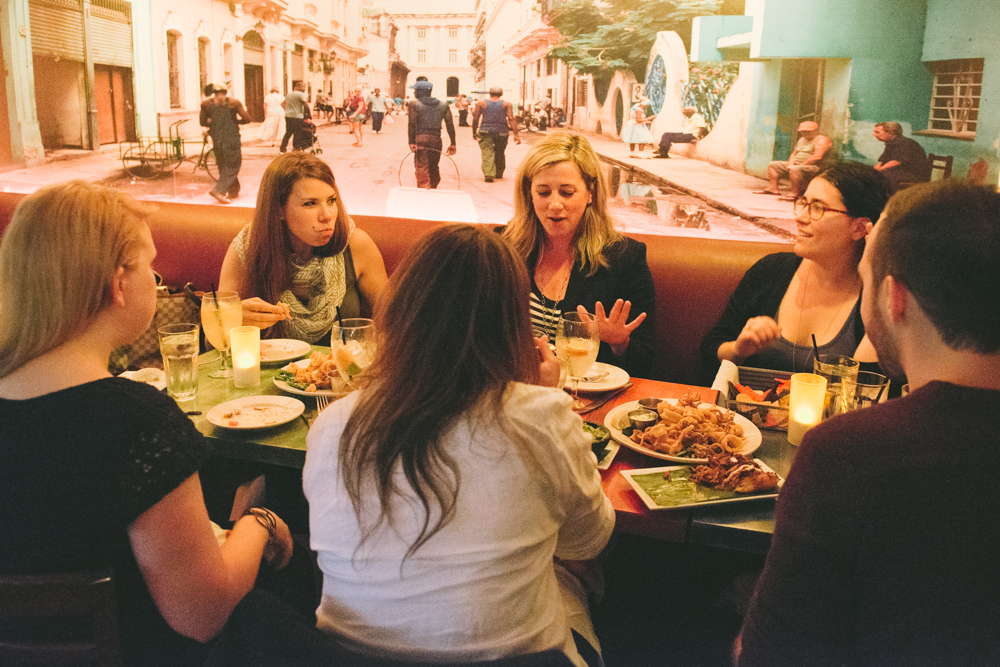 We talked a little business. Over mojitos and sangria, of course. That's when the best plans get made, right?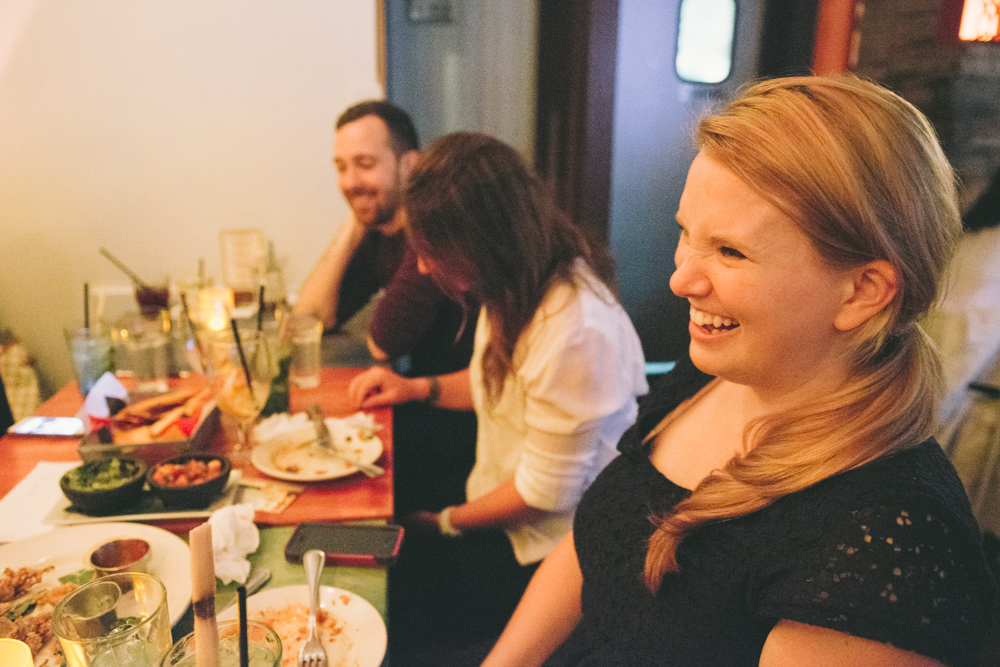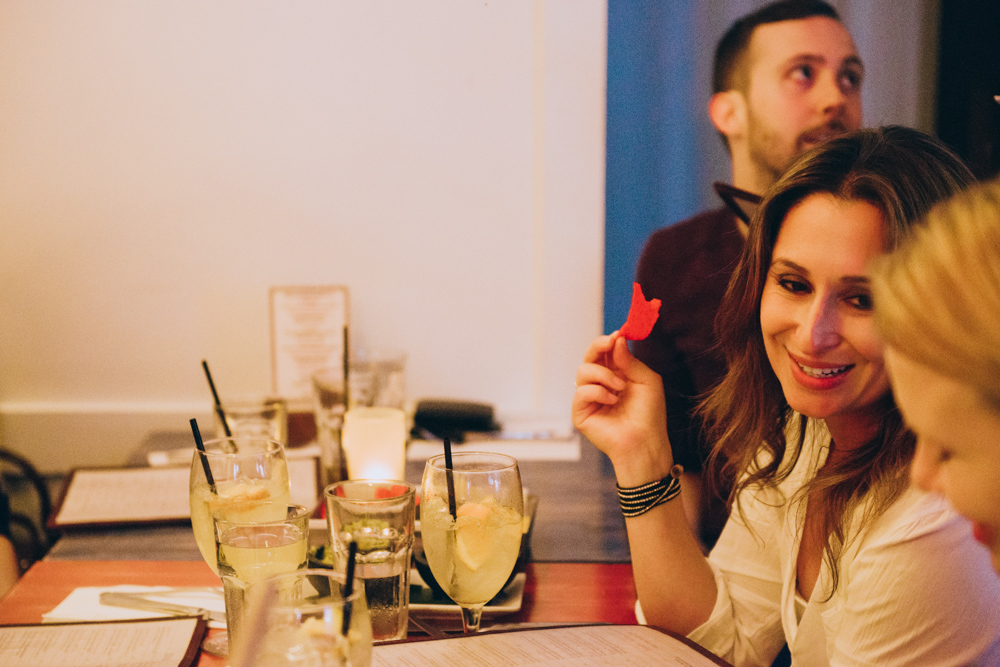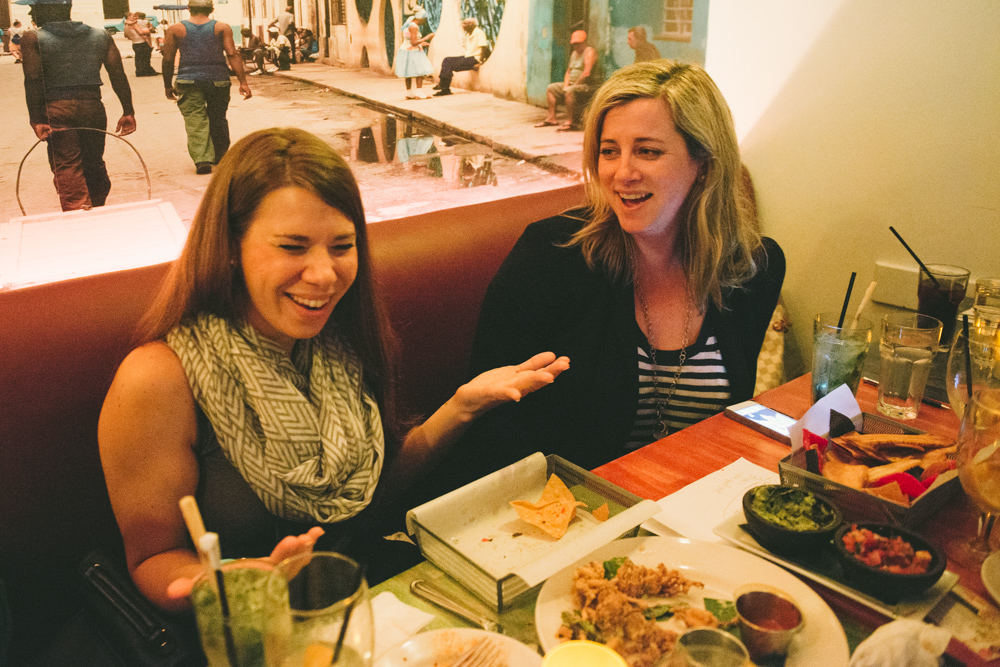 In addition to getting to know each other better through a rousing round of Jeopardy (Lauren for the win, here) feedback was shared on how to better serve our customers. Everyone shared their favourite Flytographer customer shoot to-date and why. That was a pretty awesome conversation, and no, we are not going to disclose the favourites!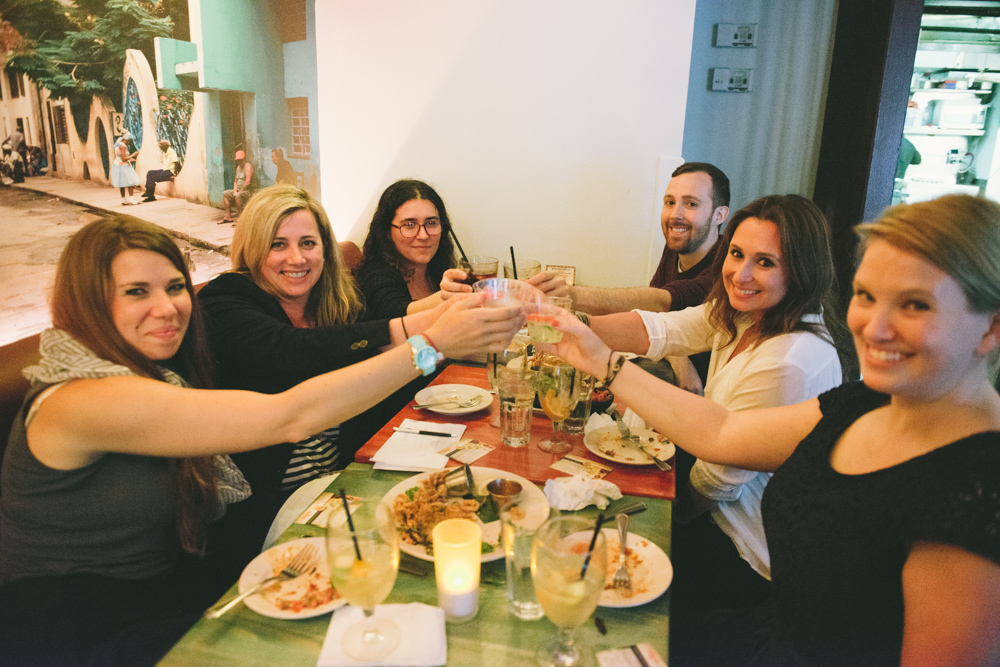 A big toast to an exciting announcement coming soon… We can't wait to tell you next week!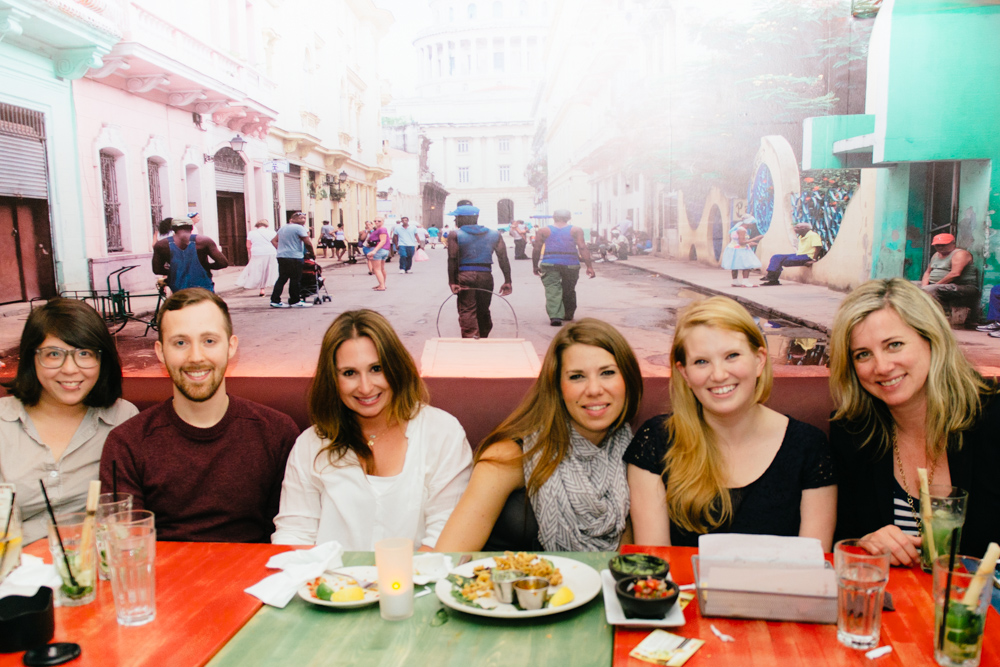 Samantha left first…  just when we realized that we had not taken a SINGLE group shot. Thanks to my pal Daisy, who made the trek to NYC with me, for being our honorary Flytographer in this moment. Otherwise, Lauren kindly took all the photos that night.
So, now I'm back home in Victoria and feeling more excited than ever about the amazing global team we are building. 160 photographers and growing daily! Now I need to decide where to go next… I know the Rome team is waiting, and I do love prosecco, hmmm.
Check out the great work of our NYC Flytographer's here. They can't wait to meet YOU on your next trip to NYC!