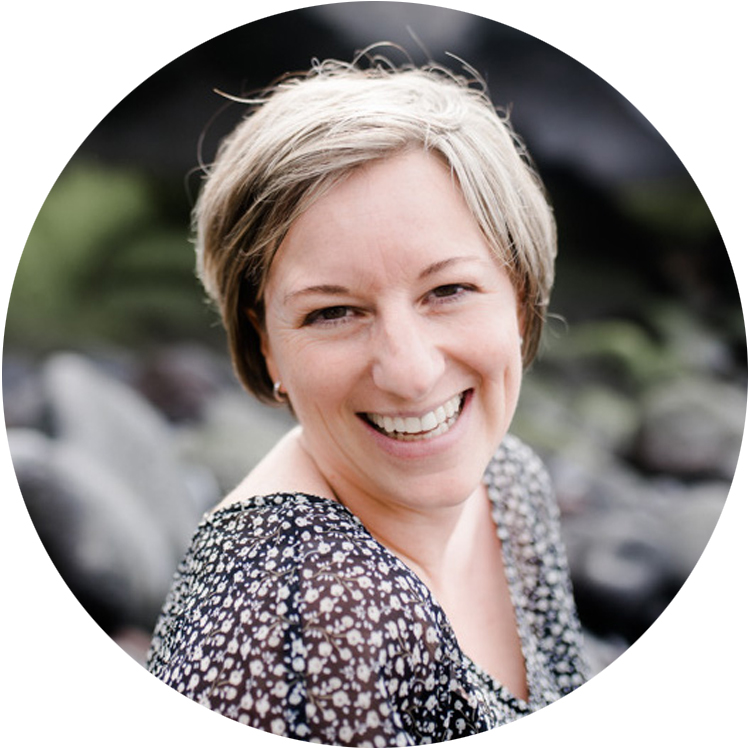 "I love everything about this city: the surroundings, architecture, landscapes and social climate inspire me over and over again. The city's history is full of tradition and the interplay between modern and baroque architecture make Salzburg to one of the nicest cities in the world."
Read on for Flytographer Birgit's local guide to our newest destination: Salzburg, Austria!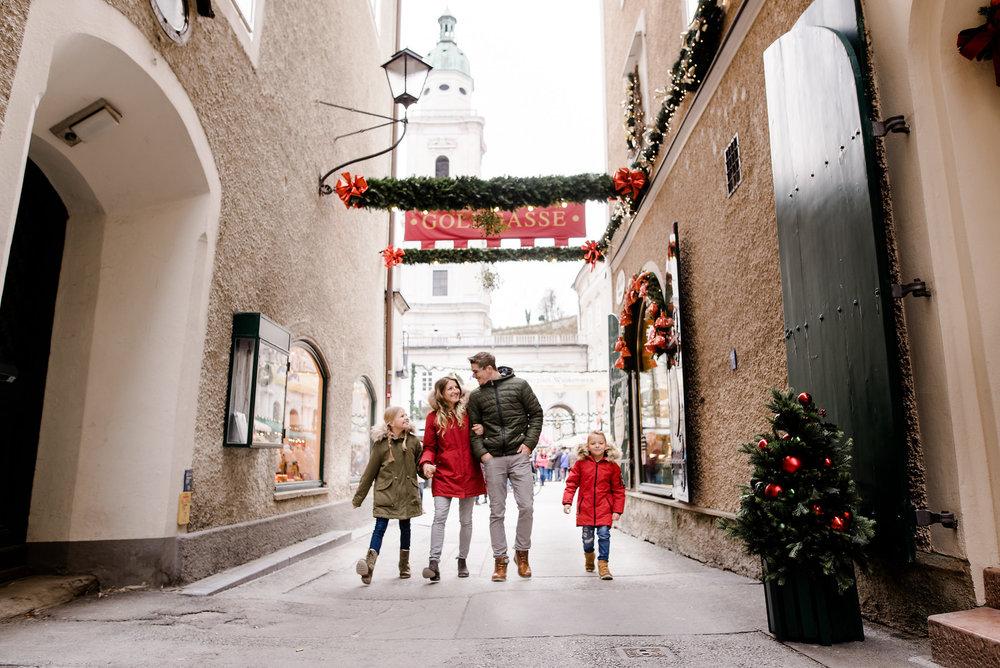 What does a perfect day in your city look like?
An idyllic evening stroll along the Salzach river, a shopping trip on Thursday at the Grünmarkt with its regional products, an original Bosna sausage at a hot dog stand or a cozy espresso at Café Tomaselli, one of the famous Salzburg coffee houses with a beautiful view over the city. I love to relax in the Mirabell Garden or take a walk to our city mountains, Mönchsberg and Kapuzinerberg. I love Salzburg in summertime, but also during Christmas with its amazing Christmas markets. My favourite place is St. Peter's with its bells. Salzburg is a city with a strong feel-good factor and the highest quality of life.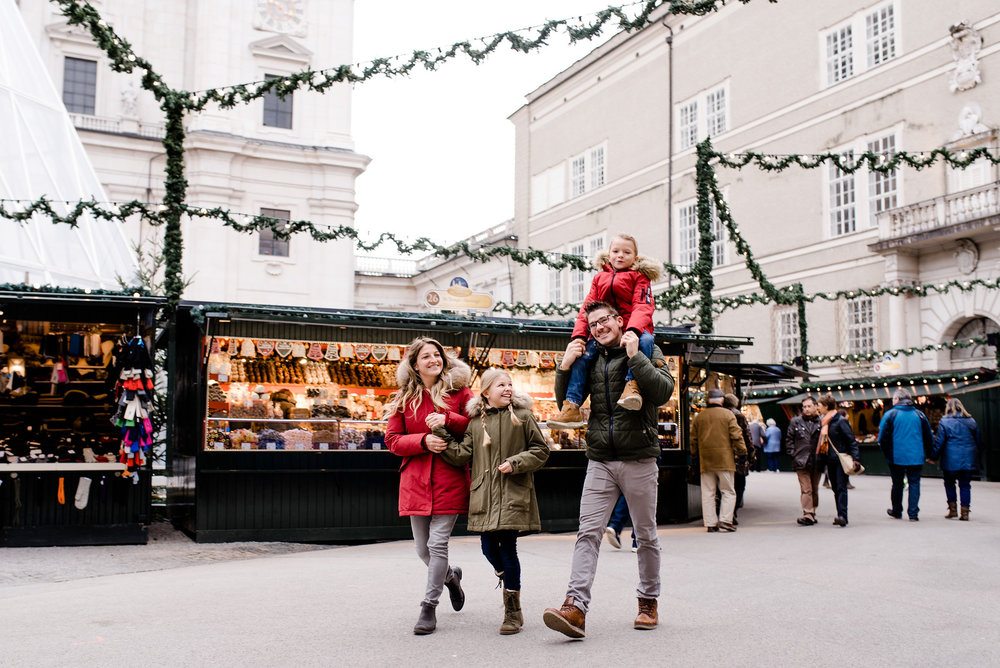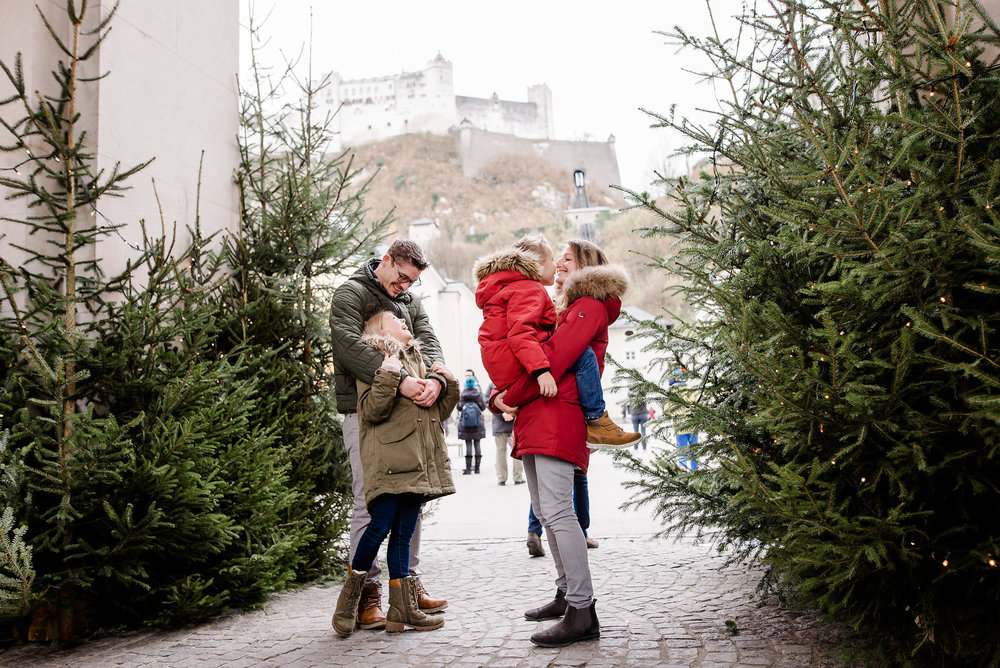 What is your favourite free activity to experience in your location?
I love to walk around the city on Sunday early morning and breath the magic atmosphere – it is very quiet, with only the church bells. Afterwards I like to have breakfast at Café Bazar – they make the best omelette ever!
What is the most unexpected fun fact about your location?
A favourite holiday tradition in Salzburg includes parades with Krampus, a frightening figure with knarled horns meant to accompany St. Nicholas and teach a lesson to the children who haven't behaved very well. In stark contrast to typical warm and cozy Christmas traditions, this parade is something to see!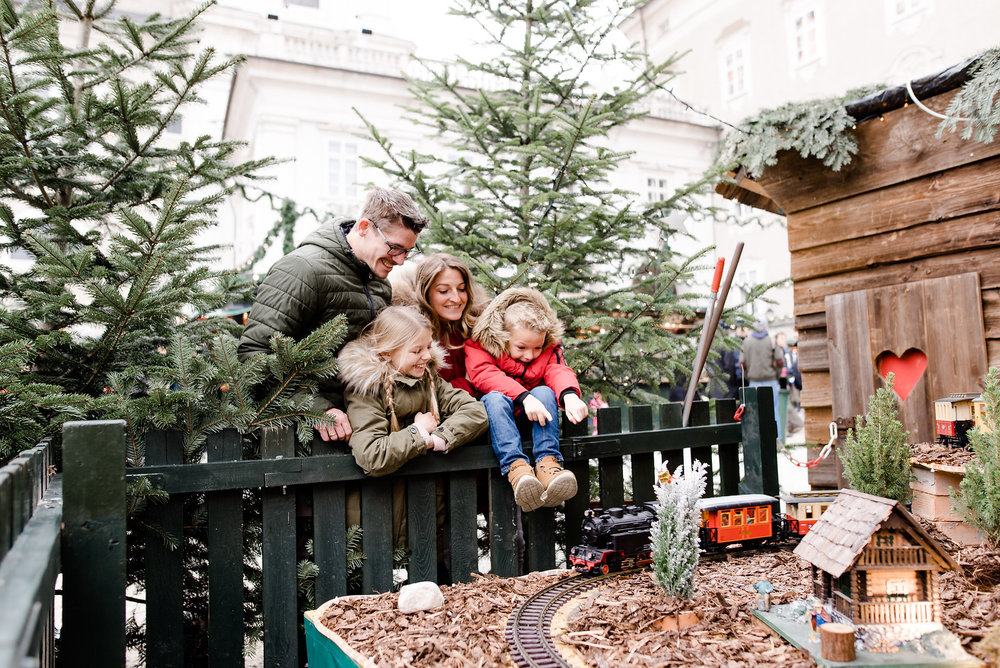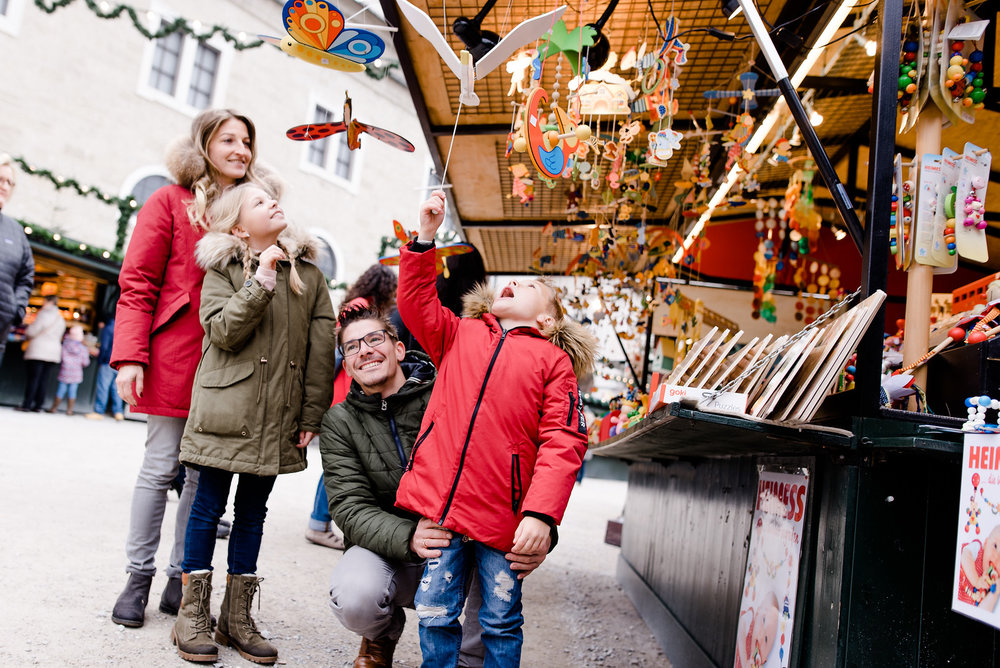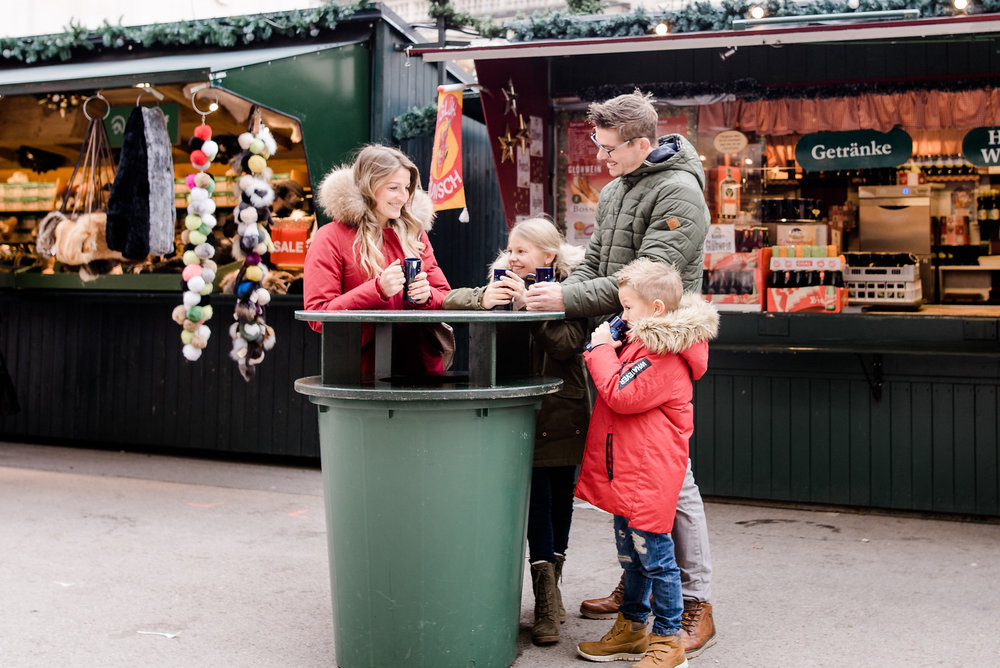 Eat
Pescheria Backi – THE place to have seafood in Salzburg.
Icezeit – Several locations with the best ice cream in town!
Restaurant Zum Eulenspiegel – Come for the schnitzel and farm-fresh menu in a centuries-old pub.
Wernbacher – Diner-inspired café with a relaxed atmosphere and tasty homestyle Austrian food.
Ludwig – Definitely the best address for a burger!
Café Sacher – An outpost of the posh Viennese establishment known for inventing the Sachertorte. Come for a fresh, handmade slice of rich cake and excellent coffee.
Pasta e Vino – A cozy place for great Italian food!
220 Grad – Carefully-sourced coffee and extra-long breakfast hours – the perfect choice for a lazy brunch.
Yao Yao – When you're in the mood for Japanese food, this is the place to come.
Magazin – Modern concept compound with restaurant, bar, wine shop, cookery school, and grocery store all in one place.
Café Fürst – Don't forget your friends back home! Pick up a box of original handmade Mozartkugels to pack in your case.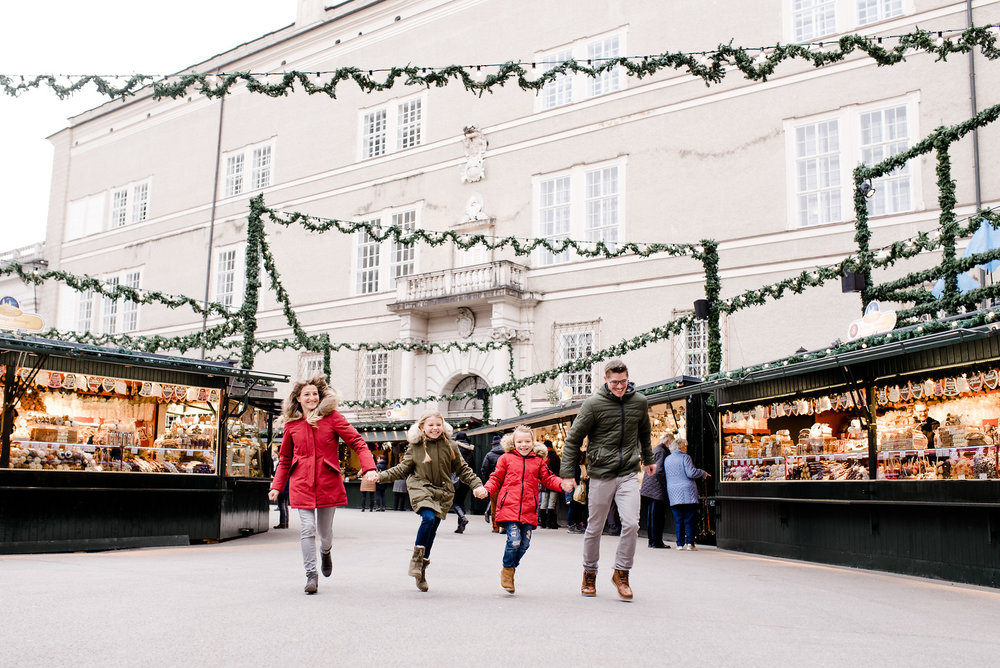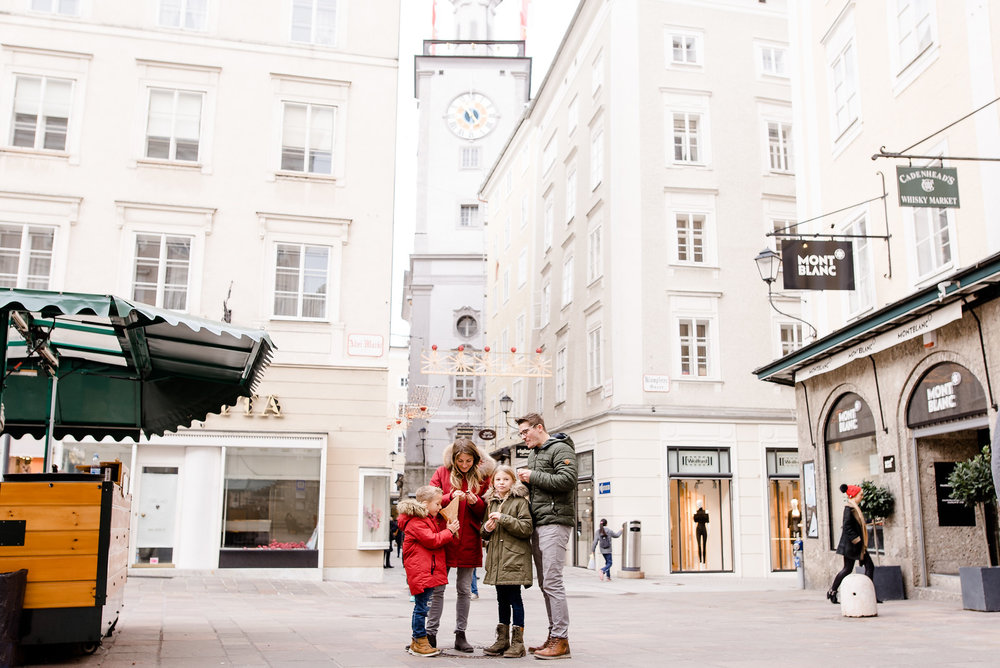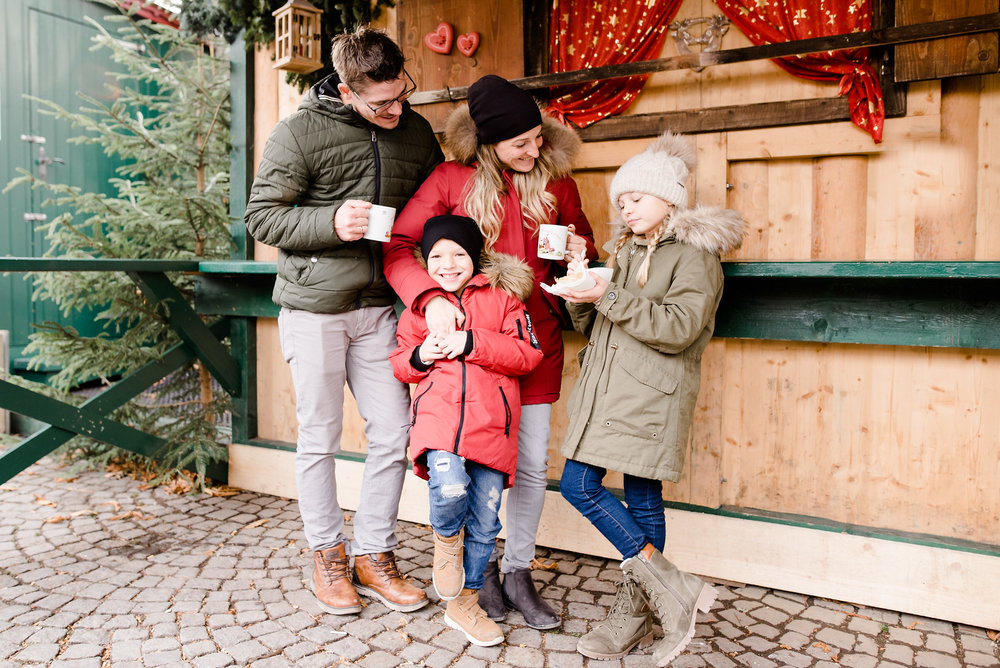 See
Mozart Square – One of the city's busiest squares, with a statue of Mozart in the centre.
Getreidegasse – This is a very busy, charming pedestrian street with posh shops and lovely traditional cafés. No. 9 is famous as it is Mozart's birthplace.
Festung Hohensalzburg – This well-preserved castle is perched high on Mönchsberg mountain above the city. You can get your exercise walking up the hill or ride the funicular instead.
Salzburger Dom – The Salzburg cathedral is a Baroque masterpiece that you simply cannot miss, right in Old Town. Mozart was baptized here.
Residenz Castle – This building was seat of rule for Salzburg's Prince-Archbishops, and it must be seen for its lavish interiors and art collection.
St. Sebastian's Cemetery – This quiet cemetery has many famous people buried here, including Mozart's wife and father. It is found just behind St. Sebastian Church.
Hellbrunn Palace – The 17th-century grounds and palace are simply stunning, and Prince-Archbishop Markus Sittikus installed amusing trick fountains just for the fun of it. The gazebo scene from The Sound of Music was also filmed here!
Mirabell Palace & Gardens – Also where several Sound of Music scenes were filmed, the beautiful Mirabell Palace and Gardens is a popular place for weddings and conferences, and one of the most-visited sites in Salzburg.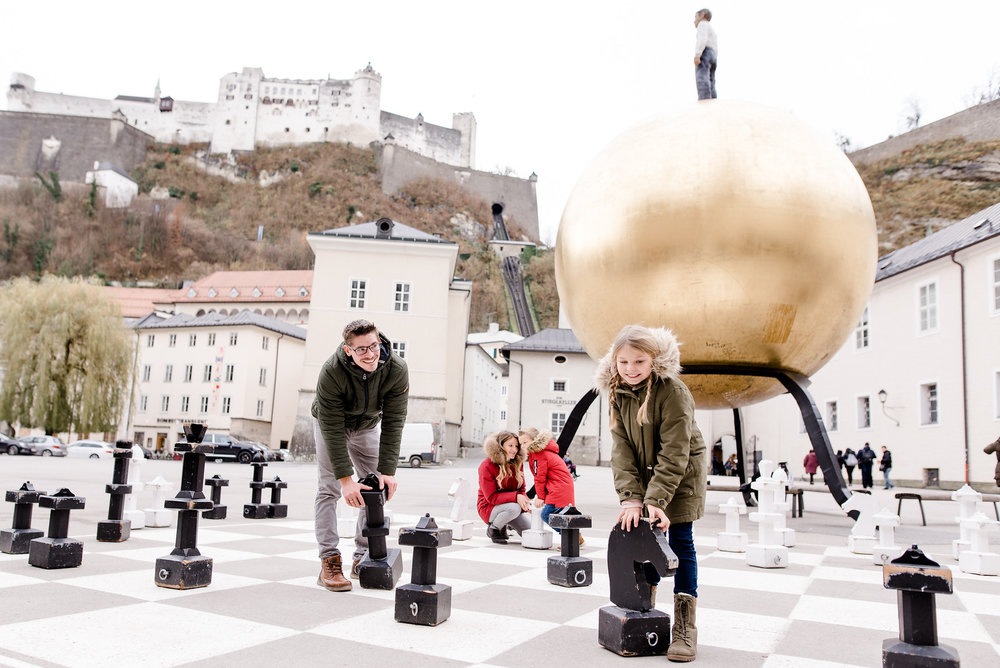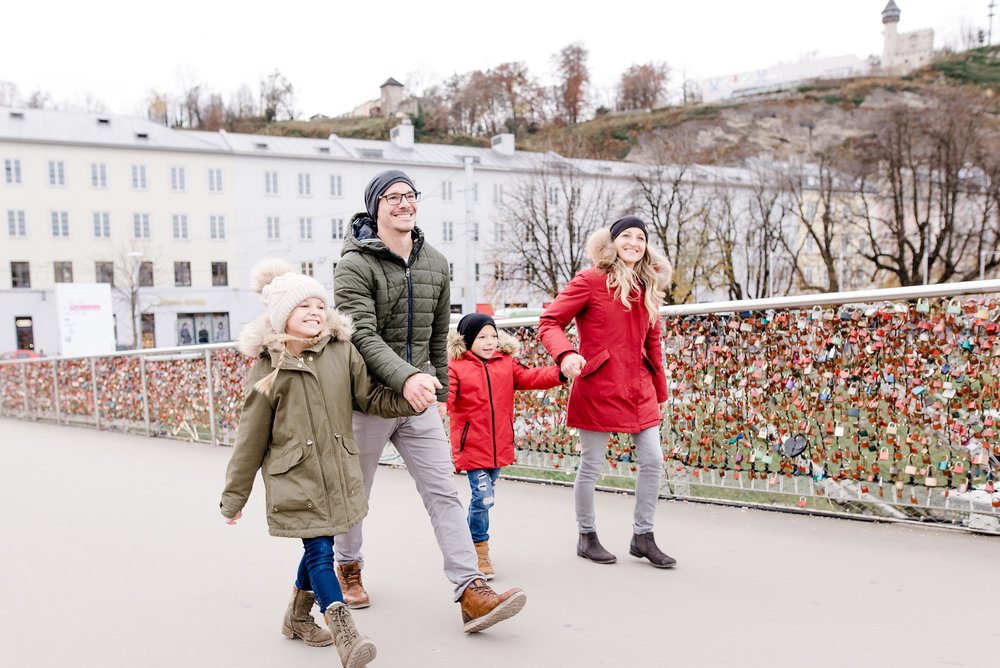 Do
Take a walk up Kapuzinerberg via Steingasse and enjoy the marvellous view over the city. You can sit for a while on the rooftop of the houses. There's lots to see along your hike, including churches and ruined fortifications, and you can stop for refreshments at Franziskischlössl.
Visit the Stiegl Brewery to immerse yourself in Salzburg's original beer culture. For a fun social day out, Austria's largest beer garden is at Augustiner Bräu.
Schrannenmarkt is the oldest and best farmers' market in the city. It opens weekly from 5am to 1pm on Thursdays, so come early to get your pick of top-quality fresh products.
Go for a walk with the locals around Leopoldskroner Weiher, a little lake on the grounds of Schloss Leopoldskron. (Sound of Music movie fans will recognize it.) In the winter, the lake freezes over for ice skating.
Rent a bike or walk the lovely tree-lined path of Hellbrunner Allee from the city to Hellbrunn Palace.
Just south of the city, the salt mines in Hallein are worth a visit to understand the history of Salzburg's wealth.
Salzburg hosts lots of fun festivals. If you come in December, you must see the Krampus parades. In January, we of course celebrate Mozart's birthday with Mozart Week. The first of May is the Maibaumfest, or Maypole Festival, where a large pole is erected in town and much beer is consumed. In summer, we have the big Salzburg Festival with many musical performances throughout the city.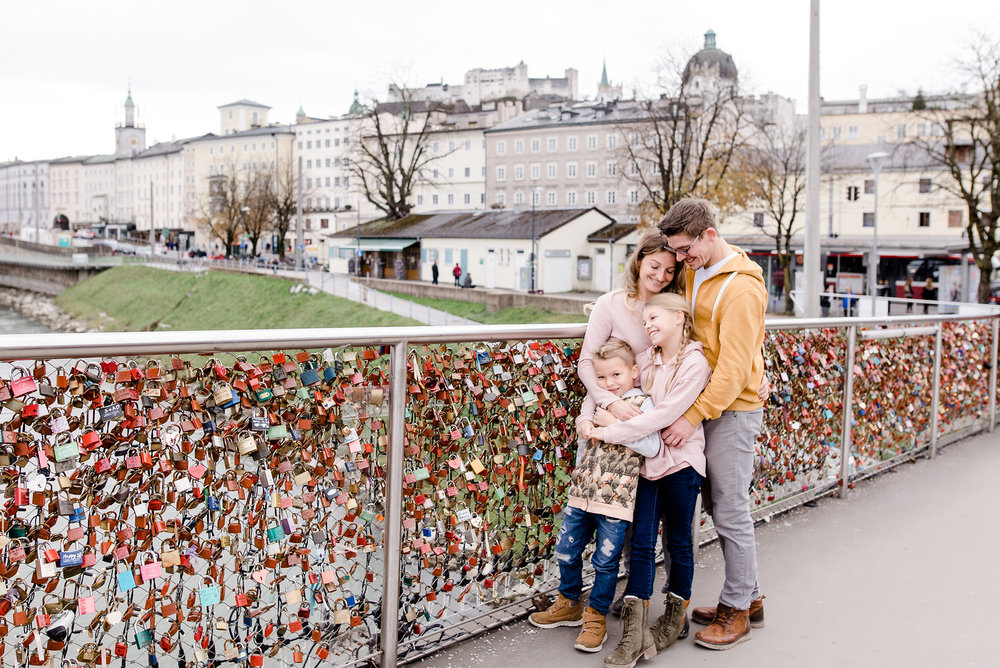 What is the top reason to book a trip to your city?
Salzburg is a fantastic destination which combines everything that you are looking for when on holiday: food, city, landscape, and rich history! It's so easy to explore by foot or hire a bike. Two or three days is really not enough to discover all the beauties in the city and its surroundings, but if that's all you have, then you can at least enjoy the top sights and have an unforgettable time in this paradise.
See more: Salzburg – Travel Guide