Best things to do in Krakow & Warsaw
While both of these Polish cities have tumultuous histories, Krakow and Warsaw have both emerged on top as glorious cultural hubs. Festivals (yes, even a pierogi festival), stunning architecture, a thriving gastronomic scene and of course, plenty of vodka, are all here in abundance to delight every visitor. 🎊  Here are our local Flytographers' favourite picks for your next visit to Krakow and Warsaw.
Table of Contents
What are the best places to go for drinks in Krakow?
Honourable Mentions: Singer, Eszeweria
What are the best places to go for drinks in Warsaw?
Capture memories on your next trip with Flytographer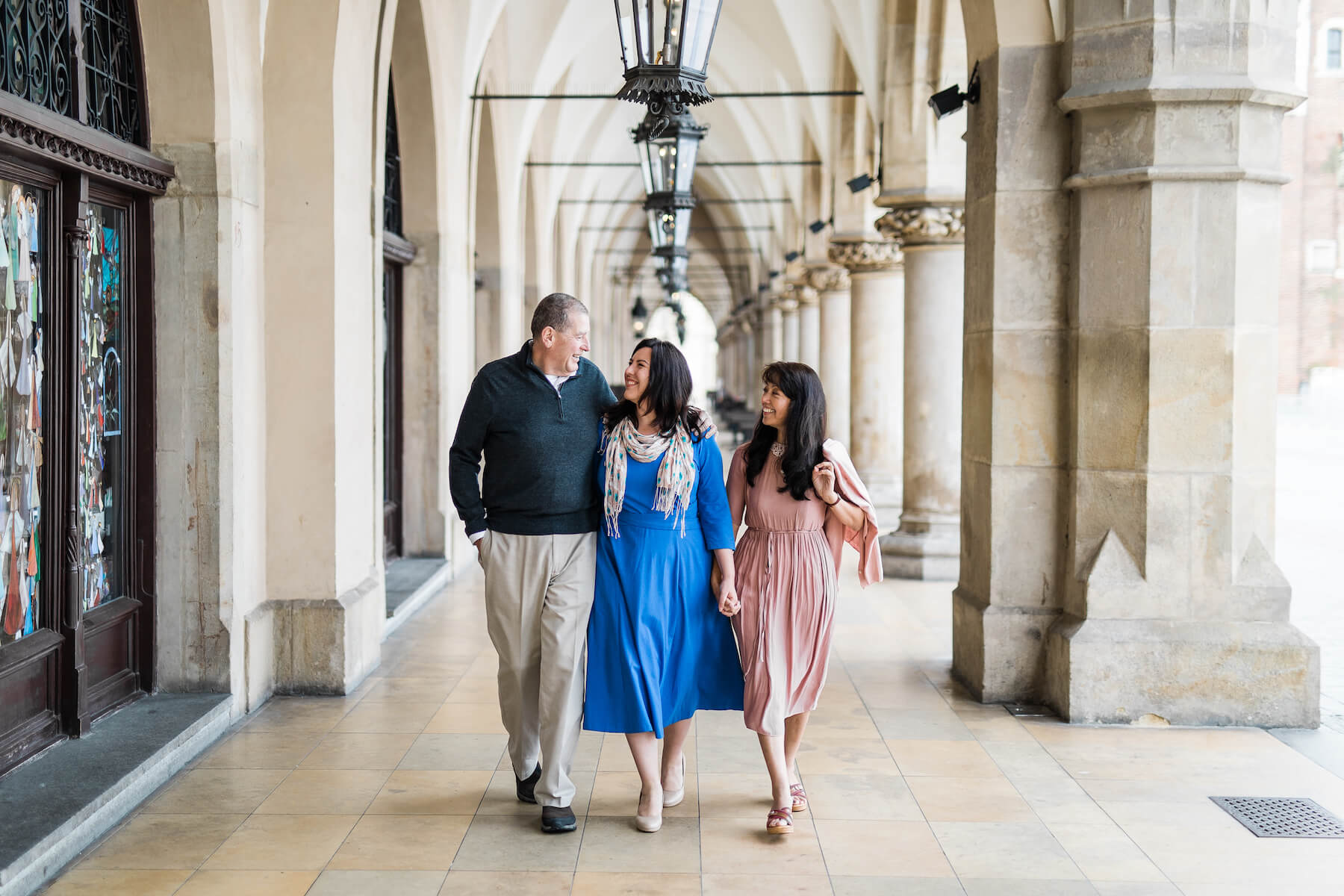 Photo: Marta in Krakow for Flytographer. Heather and their family capture memories on a trip to Krakow on a family photoshoot with Flytographer.
Heather's Travel Tip for Krakow
"Check out St. Mary's Basilica – beautiful colors. Wish we had gotten tickets sooner after our shoot since we were there before the crowds and could have avoided the line." – Heather (photographed above)
Read more Krakow Travel Tips from Flytographer customers.
Capturing memories in Krakow and Warsaw
Ready to capture the beauty of these Polish cities? Book a shoot with one of our talented local photographers in Krakow and Warsaw, as they share their love of their home cities with you! 📸