Photo Spots in Brussels
Brussels is often overlooked by most blogs and European travel guides in favour of other destinations nearby like Bruges and Amsterdam. However, the capital of Belgium is a bustling city with a wealth of architecture, gastronomy options, and amazing culture to soak in. It should definitely be on your bucket list. From impressive Art Deco and 19th-century mansions to quirky structures like the Atomium and colourful art murals, there's no shortage of Instagram spots to uncover. Besides that, you'll also find fantastic shopping arcades, delightful Belgian chocolate shops, and delicious waffle stalls. In this blog, we'll show you some of the city's main tourist attractions, all of which are some of the best places to take photos in Brussels. 🇧🇪
Here at Flytographer, we easily connect people with trusted photographers for fun photo shoots and have captured over three million memories worldwide. Today, we asked our local photographers in Brussels to show us around all the very best spots for pictures. 📸
TLDR 
(A little sneak peek just for you 😊)
1. Grand Place

The Grand Place de Bruxelles, also known as Grote Markt, is often lauded as the world's most beautiful square and one of the most stunning places in Europe. The vast square is surrounded by the famous guild houses of Brussels, all boasting impressive 17th-century baroque facades. Still, the real showstopper is the Gothic-style Town Hall that features a majestic bell tower that has become one of the symbols of the city. You'll also find other architectural masterpieces in the square, such as the Maison du Roi, housing the Museum of the City of Brussels, and the opulent Maison des Ducs de Brabant. It goes without saying that all of these buildings are exceptional backgrounds for pictures. The Grand Place hosts many festive events throughout the year, such as sound and light shows and the famous flower carpet festival, when colourful begonias are woven into a tapestry every two years in August. 🌼
Just a stone's throw away from the square is the Galeries Royales Saint-Hubert, which was the first glazed shopping arcade in Europe. The arcade has been a favourite meeting point for artists, intellectuals, and tourists. You can explore the boutiques or sit down for a nice warm cup of coffee or a delicious waffle. 😋 Another attraction close to the square is the irreverent Manneken Pis, a 55.5 centimetres bronze fountain sculpture depicting a naked little boy urinating into a basin. This sculpture is an emblem of the rebellious spirit of the City of Brussels. 😂
2. Upper Town

Brussels' Upper Town is a must-visit and one of the best photo spots in the city. Designed in the 18th-century by the Austrians in the Neoclassical style, it was meant to be the seat of power, and that's where you'll find the Royal Palace and Parliament. The Palace, situated at the southern end of the Royal Park, boasts an impressive facade that's even longer than Buckingham Palace's and is one of the best places to take photos in Brussels. 😯 During summer, the palace opens its doors for the public to see its luxurious interior adorned with Greek columns, marble panels, and gilded decorations. Don't forget to visit the adjacent Royal Garden, also known as Brussels Park, featuring a stunning pond, fountains, Greco-Roman statues, and a charming gazebo. Stroll over to Ravenstein Street to discover two of Brussels' most famous Art nouveau buildings: Victor Horta's Centre for Fine Arts and the highly Instagrammable Old England Building. The latter looks like something out of a Wes Anderson movie! 🎬
If you're looking for more architectural wonders, take a twenty-minute drive from Upper Town to the Parc du Cinquantenaire. This park features beautiful French-style gardens, a grand U-shape arcade, and a triumphal arch adorned with a bronze quadriga at its summit. What's more, you can climb to the top of the arch for a panoramic view of the park. 😍
3. La Rue des Bouchers

In the heart of historic Brussels, Rue des Bouchers is a narrow medieval street that is a feast to the senses. Meaning "Butcher's Street,"in the Middle Ages the strip concentrated many butchers and sausage makers. Today, even if the vibe is very different and the street is much cleaner than it used to be, food is still at its core. Rue des Bouchers is packed with hundreds of restaurants and sidewalk cafes which earned its nickname as "the belly of Brussels." The narrow pedestrian street is super photogenic, too. You'll be greeted with colourful napery, menu boards, and iced seafood adorned with bright yellow lemons in front of the old buildings along the street. 🦐🍋
There is a catch, though. Some restaurants may be expensive and not necessarily good or authentic, which earns the street the unfortunate title of "tourist trap." However, there are a few hidden gems that are worth the visit. Chez Leon, for example, is a family-owned restaurant established in 1893 well-known for its regional cuisine including the beloved Belgian dish mussels and fries. It's a genuine Belgian experience and the decor of the place is a delightful bonus for pics.
Look amazing in photos
Get 50+ insider tips on how to prepare, what to wear, and easy posing ideas for your next photo shoot!
4. Mont des Arts

Linking Brussels' lower and upper city, Mont des Arts, or the Mount of the Arts is a picturesque site offering one of the best panoramic views of the city. This historic spot was built for the 1910 Universal Exhibition and is home to superb venues such as the Royal Library of Belgium, the National Archives, and a gorgeous public garden from where you'll see the impressive tower of the Town Hall and the downtown area spreading out before you — a view that's a classic photo background for anyone visiting Brussels. 😉
The monuments and buildings in Mont des Arts are all great backdrops for photos. Keep an eye (and an ear 👂) out for the sound of the Carillon, an exuberant clock with a set of musical bells that features twelve prominent Belgian figures, each representing an hour. For more spectacular views, head up to the rooftop of the Royal Library, grab a glass of wine or a delicious Belgian beer, admire the gigantic Palais de Justice and soak up all the beauty of this fantastic European gem.
5. Sablon

Upscale Sablon is a bustling area in the upper town filled with trendy bars, chic restaurants, some of the city's finest chocolate shops 🍫, and countless drop-dead gorgeous spots that make it one of the best places to take photos in Brussels. The neighbourhood's twin squares — Grand Sablon and Petit Sablon — are the city's second best-known squares after the Grand Place. Sitting between the two, the Église Notre-Dame du Sablon, or the Church of Our Lady of Sablon, boasts an exquisite Gothic facade. Spend some time at Petit Sablon to feel the coziness and charm of this picturesque square with lovely flower beds and beautiful sculptures — you might even feel you are in a dreamy private garden. 🌳
The Grand Sablon is also a must-go since it hosts terrific antique shops and a flea market every weekend. For more photo ops, head to the majestic Egmont Palace and Egmont Park. The latter looks like a fairytale world. Don't forget to take a selfie with the park's bronze statue of Peter Pan. Sablon is also a cultural melting pot. Art enthusiasts can't miss the Royal Museum of Fine Arts, and the Magritte Museum, which showcases the works and life of the famous Belgian surrealist painter. 🍏
Hot tip: another neighbourhood worth visiting, very close to Sablon, is Marolles. Known as the most authentic part of Brussels, the area features the city's oldest bars, brasseries, and more antique shops. Countless street art murals give a special touch of colour to Marolles' streets, including fantastic examples of comic book-inspired murals, which serve as great backdrops for photos.

Capturing Memories in Brussels
Brussels has many more Instagram spots and tourist attractions spread around the city. For those seeking more Art deco wonderment, a visit to Villa Empain is a must. This former private residence is surrounded by lush gardens and now serves as a cultural centre. Check out the Pannenhuis metro station for an otherworldly experience. This subway station features red and orange installations that make you feel you're in a sci-fi movie. Speaking of sci-fi, the Atomium is an icon of Brussels. Halfway between sculpture and architecture, this futuristic building was designed for the Brussels World's Fair in 1958, and its silhouette represents an iron unit cell, magnified 165 billion times — a fascinating and extremely unique sight to behold. ⚛ A stone's throw away from the Atomium, you can also visit (only during summer) the Palace of Laeken, the official residence of the Belgian monarchy 👑, and its magnificent greenhouse.

Your moments in Brussels deserve the best photos. For that, connect with our locals Flytographers and let them show you around while capturing all the fun you'll experience in this fantastic destination. 
"I had booked Sophie for a surprise proposal, and it could not have gone better!! She was prompt, easy to correspond with beforehand, she had selected wonderful places to take the photographs. This was a moment to remember and Sophie made that happen!"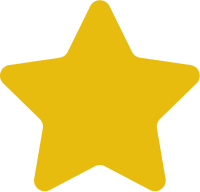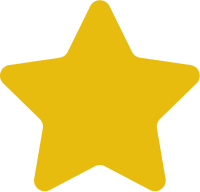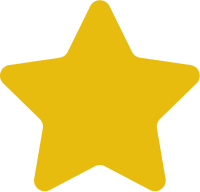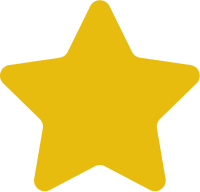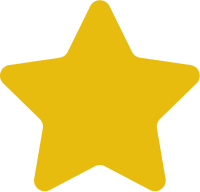 Scott
"Elke was incredible! She was very easy to work with and, looking at the final pictures, clearly knew how to capture us best."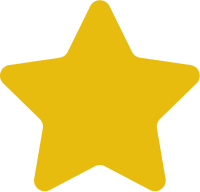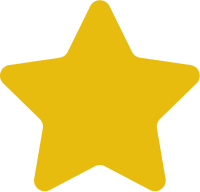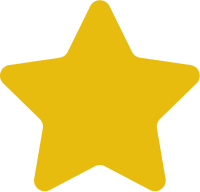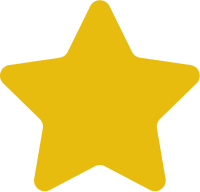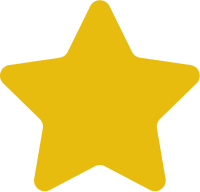 Jake