Photo Spots in Breckenridge
Breckenridge, Colorado is a breathtaking destination that offers the perfect mix of adventure and relaxation. Whether you wander through the region's hiking trails in the summertime, hit the slopes at some of the best ski resorts in the world in the winter, or anything in between, Breckenridge offers an exhilarating experience no matter what you choose to do! And with so much natural beauty, there are many beautiful places to take photos in Breckenridge. 🏔️
Here at Flytographer, we easily connect people with trusted photographers for fun photo shoots and have captured over three million memories worldwide. Today, we asked our local photographers in Breckenridge to show us around all the best spots for pictures.
TLDR 
(A little sneak peek just for you 😊)
1. Sapphire Point Overlook
To experience one of the most awe-inspiring views in Breckenridge, a visit to Sapphire Point Overlook is a must! Located just a few miles from downtown Breckenridge, Sapphire Point Overlook has gorgeous mountain views, including the Tenmile Range and Dillon Reservoir. ⛰️
Sapphire Point Overlook can be accessed by a short hike from the parking lot, located off Swan Mountain Road. The hiking trail winds through the area and offers beautiful sights of the surrounding landscape — a sneak peek of the incredible views to come! 
In the winter months, Sapphire Point Overlook is a popular destination for snowshoeing, cross-country skiing, and winter hiking, as the trails are well-maintained and offer a beautiful winter wonderland experience. 🎿
💎 Fun fact: Sapphire Point Overlook is named after the abundance of blue sapphires found in the rocks of the area.
2. Blue River
A short ten-minute drive from Breckenridge, Blue River is a charming small town nestled in the heart of the Rocky Mountains in Summit County. This quaint community is surrounded by breathtaking natural beauty, including its namesake: the Blue River, which runs through the center of the town. 🌊
For those looking to enjoy all that the Colorado outdoors have to offer, Blue River is the place to be! The region offers a wide range of outdoor activities. There are options for every interest and ability, from water sports — including excellent trout fishing, whitewater rafting, and kayaking — to incredible biking and hiking trails. 🎣
In the winter months, Blue River is a fabulous ski area. The town is surrounded by several world-class ski resorts, including Keystone, Copper Mountain, and Breckenridge ski resorts. 🏂 These resorts offer some of the best skiing and snowboarding in North America.
3. Boreas Pass
Located in the heart of Summit County, Boreas Pass is an awe-inspiring mountain pass that attracts outdoor enthusiasts all year round. Take your time to explore Boreas Pass Road — a scenic drive with sweeping views of the Tenmile Range and the Continental Divide. With so much natural beauty, this is one of the best places to take photos in Breckenridge. 📸
Immerse yourself in the region's beautiful landscapes at one of Boreas Pass' incredible campgrounds. 🏕️ Spend the night under a starry sky and wake up to stunning mountain views — an unforgettable experience!
Boreas Pass is also home to several historic sites, including the Boreas Pass Railroad Station, which was constructed in 1882 and served as a stop for the Denver, South Park, and Pacific Railroad. Today, this beautifully restored station is open to visitors, offering a glimpse into the rich history of the area.
4. Cucumber Gulch Gondola
Connecting Breckenridge with the Peak 8 base area, the Cucumber Gulch Gondola is the gateway to Breckenridge Ski Resort. Visitors can enjoy access to the resort's excellent ski hills, hiking trails, restaurants, or shops after a free, thirteen-minute gondola ride. 🚠
More than a mode of transportation, the Cucumber Gulch Gondola traverses the beautiful Cucumber Gulch Wildlife Preserve. This protected area is home to a variety of wildlife including deer, elk, beavers, and more. 
As you soar over the preserve, you'll have an aerial view of the landscape — dense forests of aspen trees surround large ponds with rocky mountains in the background. In the spring, the area bursts into vibrant colours as the wildflowers bloom. Needless to say, this is a great spot with many impressive photo ops, so be sure to snap a selfie! 🤳
5. Windy Point Campground
Windy Point Campground is a beautiful camping destination located in Dillon, about a 20-minute drive from downtown Breckenridge. The campground is situated on the shores of Dillon Reservoir, with panoramic views of the sparkling reservoir water and majestic mountains surrounding the area. ⛺ 
Windy Point Campground's position along the Dillon Reservoir makes it an ideal location to enjoy water-based activities. Whether you're a seasoned paddleboarder or prefer the relaxation of canoeing or kayaking, this is a peaceful environment that is perfect for enjoying these activities. 🏞️
🗺️ Travel tip: For those looking to explore — part of the 50-mile Summit County trail system winds through the area, including a trailhead that leads to Sapphire Point Overlook.
Look amazing in photos
Get 50+ insider tips on how to prepare, what to wear, and easy posing ideas for your next photo shoot!
6. Blue Lakes Trail
Nestled in the heart of the San Juan Mountains of southwestern Colorado, the Blue Lakes Trail is a hiker's paradise. 🥾
The trail leads hikers to the magnificent Blue Lakes: a series of three glacier-fed lakes that sit at a staggering elevation of over 12,000 feet. The awe-inspiring lakes are fed by melting snow, which gives them a vibrant turquoise hue. The colourful lakes, paired with breathtaking views of the surrounding peaks and valleys, make for an unforgettable scene. This is truly one of the best places to take photos in Breckenridge.
🗺️ Travel tip: The trail is best hiked from late June through September — when the weather is mild, and the wildflowers are in full bloom. 🌼
7. Main Street
Nestled in the heart of Breckenridge, Main Street is a bustling hub of activity that embodies the laid-back mountain vibe of the region.
As you wander along Main Street, you'll instantly be drawn in. From hip restaurants to trendy boutiques, the street offers a diverse range of experiences that cater to all tastes. Main Street has unique shops carrying everything from handmade jewelry to outdoor gear — a great place for souvenir shopping. And if you're looking for some nightlife, you'll find plenty of options, including cozy pubs and craft breweries. 🍺
Main Street is steeped in history, with well-preserved Victorian-era buildings that add to its undeniable charm. With its quaint storefronts and inviting atmosphere, it's easy to see why this area is a favourite among locals and visitors alike.
8. Quandary Peak 
At 14,271 feet, Quandary Peak is the highest summit of the majestic Tenmile Range. It is a prominent fixture in the region and an astounding sight to behold. 🏔️
While it is a difficult day-long hike best suited for experienced hikers, it is well worth a visit to the area for the incredible photo ops! Quandary Peak is surrounded by national parks and forests, making a rugged and wild backdrop for your photoshoot and one of the best places to take photos in Breckenridge. 🌲
For a fabulous photo spot, visit the Blue Lakes trailhead, where you'll have an amazing view of alpine meadows and sparkling lakes in the foreground, with snowcapped Quandary Peak in the background — a postcard-perfect scene!
9. Dillon Reservoir
Dillon Reservoir — also known as Lake Dillon — is located in the heart of Summit County. This massive reservoir covers over 3,000 acres and is surrounded by towering mountain peaks — an impressive sight! 😍
With its calm, crystal-clear waters, Dillon Reservoir offers a range of recreational activities that cater to all interests. Visitors can: fish for trout, salmon, and other species; rent a boat or kayak; or simply relax on the shore and enjoy the stunning views.
The reservoir is also a favourite among hikers and bikers, with a network of trails that offer breathtaking views of the surrounding mountains and valleys. Whether an experienced outdoor enthusiast or a casual explorer, there's a trail that suits everyone. No matter what you choose to do, the Dillon Reservoir is a fabulous place to spend a day exploring Colorado's nature. 🌲
10. Swan Mountain Road
Swan Mountain Road is a scenic drive winding through Summit County. The road is a popular destination for visitors seeking stunning views of the surrounding mountains and valleys.
Swan Mountain Road stretches for over 15 miles, offering breathtaking views of the Tenmile Range and the Gore Range. The road is surrounded by several recreation areas, including the Dillon Reservoir and the Swan River, which offer visitors the chance to fish, boat, and hike. 🚵
One of the best spots to stop and capture the beauty of Swan Mountain Road is Sapphire Point Overlook. With its picturesque scenery and peaceful surroundings, Sapphire Point is a great spot to relax and soak in the beauty of Summit County — especially at sunset. 🌄 So be sure to add it to your itinerary when exploring Swan Mountain Road!
Capturing Memories in Breckenridge
Whether you're looking to capture memories with your family or have a memorable vacation with friends, there are plenty of places in Breckenridge to explore. With its world-class ski resorts, impressive natural landscapes, and laid-back vibe, it's easy to see why so many people fall in love with this incredible destination. Connect with a local photographer to capture your Breckenridge memories, and look back on them for years to come. 💫
"Meredith is so talented! She went above and beyond to capture sweet candids and gorgeous posed shots of our family. My kids quickly warmed up to her charming personality, and she had lots of tricks up her sleeve to keep my 4 year old engaged! We would hire her again in a heartbeat!"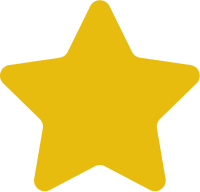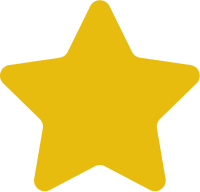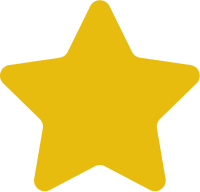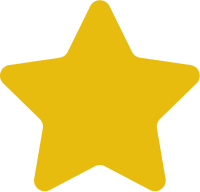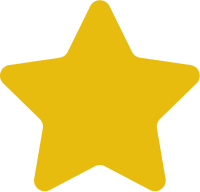 Jenny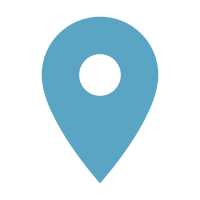 "This was a complete surprise to me, (being proposed to.) After finding out Kristin was our hired secret surprise photographer, my FIANCÉ and I were blown away. She was prompt, professional, and very kind, and made both of us feel so comfortable during our session. We received our pictures back today and OH MY GOSH. I am in love! Kristin is so very talented! We could not be happier with how these turned out. I am in love and would do it all over again if I had to."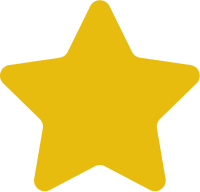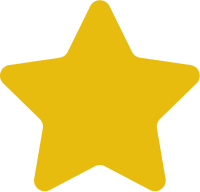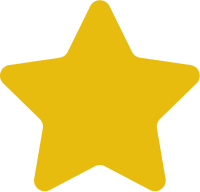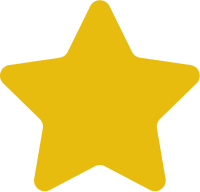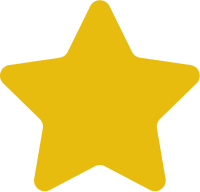 Patty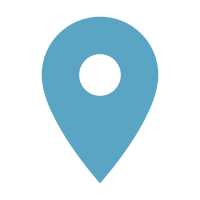 "Meredith is fantastic at capturing light & movement. She took & gave feedback easily, allowing us to say what felt like "us" and to turn down poses that didn't. Her energy is chill and warm, and we quickly felt at ease. We are so happy with our images & feel that our 10th anniversary and newest capture of life was captured beautifully."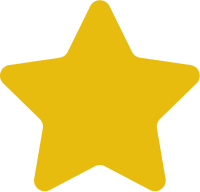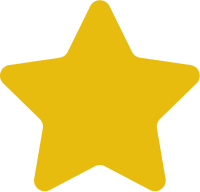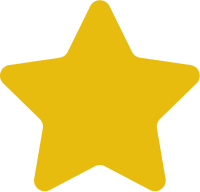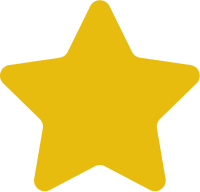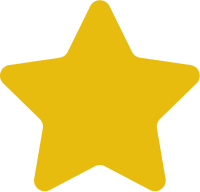 April