Your favourite, travel-loving couple is tying the knot at last! Send them on their adventure with a meaningful gift.
The honeymoon is the much-anticipated release from endless planning and preparation for your couple's special day. When the cake is eaten, the sparklers burn out and the decorations are packed away, it's time to jet set as a newly-minted married couple on their next adventure… the honeymoon! For the travel-loving couple in your life, we've rounded up our favourite gifts from big spends to budget buys, curated with love in mind.
Photo: Kimon in Santorini for Flytographer
Airport Code Crewnecks & Travel Masks
Whether you're traveling by plane, train or car, his and her Airport Code Crewnecks combine style and comfort for the journey ahead. Of course, the newest, must-have accessory for travel are face masks, and what says modern-day love like stylish, matching masks to coordinate with their carefully curated travel outfits? 
Is it possible to feel homesick for places you've only traveled to, or maybe even just dreamed of? With the flick of a match, you can say hello to romance and smell the beachy, ocean waves of a Hawaiin Sunset Candle or the waft of a hand-poured espresso and fresh-baked croissants on your terrace in France with the Cafe in Paris Candle. Discover the Travel Candle Collection and find the perfect scent for the newlyweds to remember their honeymoon by lighting the match.
Shop Travel Candle Collection
While worldwide travel might be on hold for many, dreaming about your next trip certainly isn't cancelled. Inspire your travel-loving couple with a Fine Art City Print of their dream honeymoon destination for their new home. Help them travel from home with a subscription to Conde Nast Traveler Mag (and snag one for yourself, too!). While they can't teleport you to some of the most beautiful destinations in the world, this is the perfect alternative.
AirBnB is our not-so-secret travel hack for a unique, local experience in your destination. An AirBnB gift card doesn't just help pay for accommodations, it can fund an AirBnB experience like a pasta-making class in Italy, surfing lessons on Maui, or a street art tour through Lisbon, to name a few of our faves.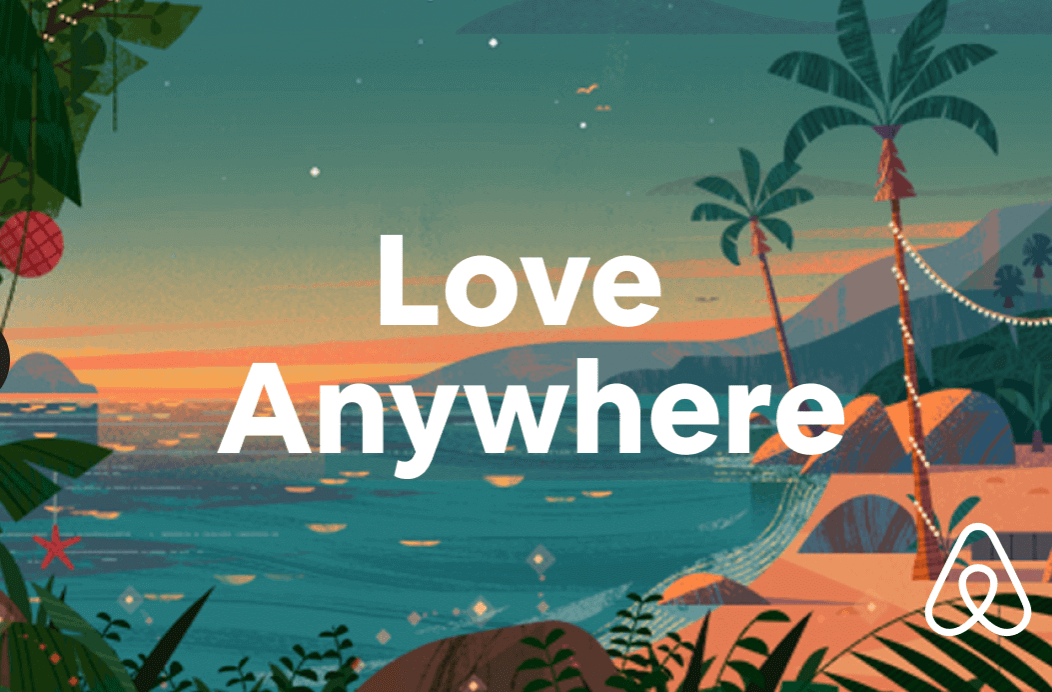 Photo: Courtesy of Airbnb
Is there a better feeling in the world than returning home and falling into bed after a long day of travel? Gift that "ahhhh" moment with a Brooklinen bedding set (the light and airy linen set is our fave!), and wake up every morning still feeling like you're on vacation mode.
Photo: Courtesy of Brooklinen
House Coats for the Couple
For the couple who loves waking up slowly, sipping a morning coffee on the balcony and taking their time, a cozy robe and slippers combo from Parachute is both a vacation and at-home staple. For the bride who wants to feel her best even and the end of a long travel day, Lunya's washable silk sets are here to prove that luxury, comfort and "throw in the wash" can live in harmony. 
Photo: Courtesy of Parachute
For the road-tripping and nature-loving couples, this is a road-trip staple. When it's time for a nap don't settle for a rest-stop; cuddle in the Eno Doublenest with plenty of room for two!  Save your couple from a last-minute dash to the convenience store for cheap, travel-sized products they forgot to pack in their suitcase.  Kinfield created Earth-first, sustainable products for those who love the outdoors, and they're carry-on friendly, too. 
Photo: Courtesy of Kinfield
Pair with plastic-free, zero-waste travel set by Humankind for high-quality personal care products that outshine the tiny, hotel samples.
Photo: Courtesy of By Humankind
While each and every traveller may have different dream destinations, we can all agree on two things: well-made luggage is a must, and it's a major bonus if it looks good too. We love the Aviator carry-on by Paravel, and this timeless, yet durable, Weekender bag by Lo & Sons. Sometimes it pays off to think small, like this leather passport holder and toiletry bags by Leatherology. 
Photo: Courtesy of Paravel
Photo: Courtesy Lo & Sons
Photo: Courtesy Lo & Sons
Remembering Their Honeymoon For Always
A honeymoon isn't just another trip, and that alone makes the honeymoon destination an extra-special one. They can reminisce of their first adventure together with a magical city print, get cozy with matching travel-inspired airport code crewnecks or light a travel candle to take them back to those sweet, honeymoon moments. Capture these fleeting moments forever with a Flytographer gift card for the travel-loving couple in your life is truly a gift. It's time to kindle their adventurous spirit with a gift that sparks their love for travel!
Explore the Travel Shop