See more: family – brothers – New York City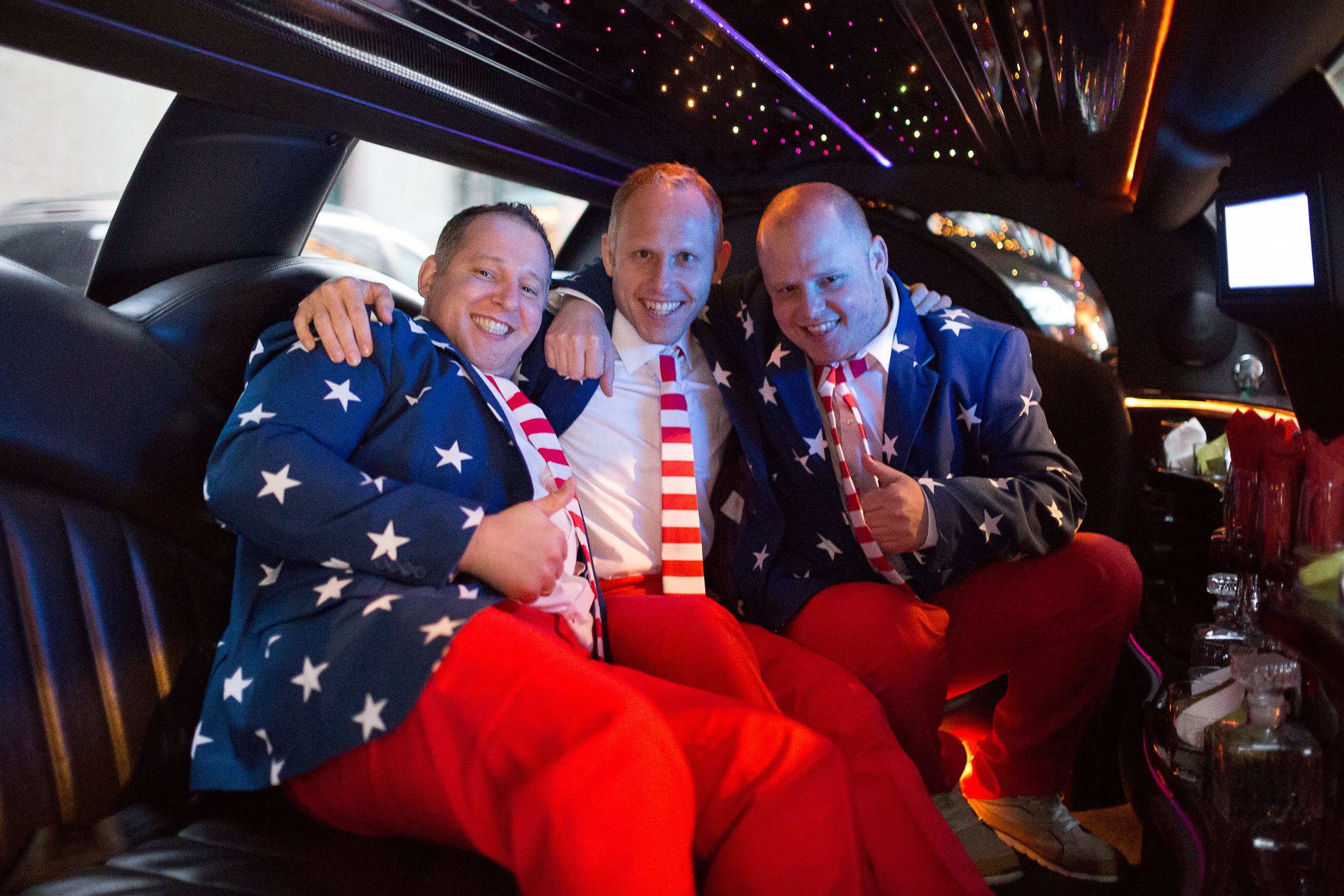 Fulfilling a lifelong dream of a brother's trip to the United States from their home country of Germany, Patrick, Michael and Roman took on the town sporting their finest American suits – literally! The brothers were a total hit sporting their American pride all over Times Square, and even got some pictures with adoring tourists. While the shoot with photographer Johnny may have been all about fun, the trip itself was about so much more than that – living life to the fullest, and taking a chance on your dreams!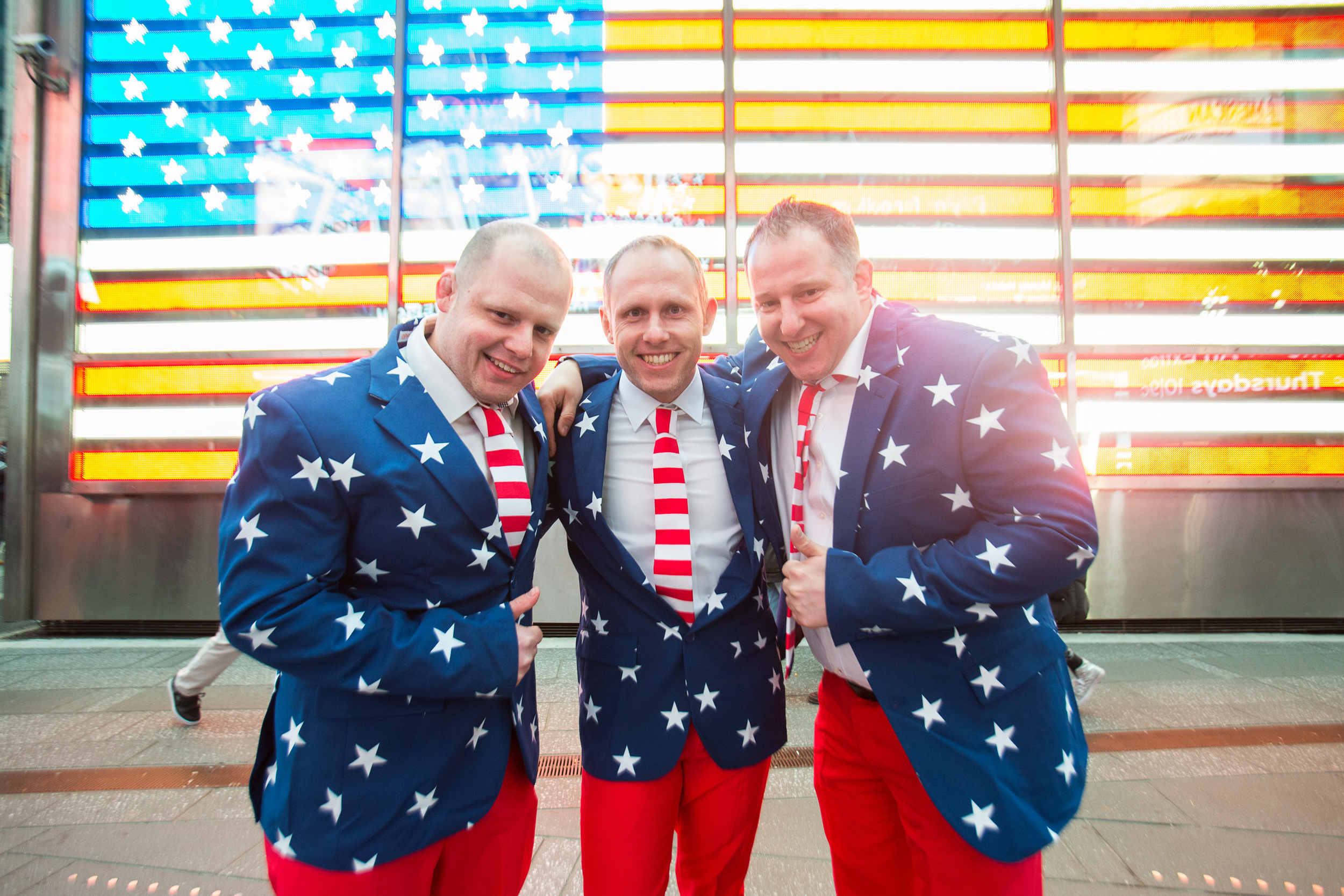 "We are three brothers and I love to travel to the USA. My youngest brother turned 30 last year and his dream has always been to do a big trip to the USA together with his brothers. My oldest brother has also never been to America, so the idea for a birthday present was found very easy and quick.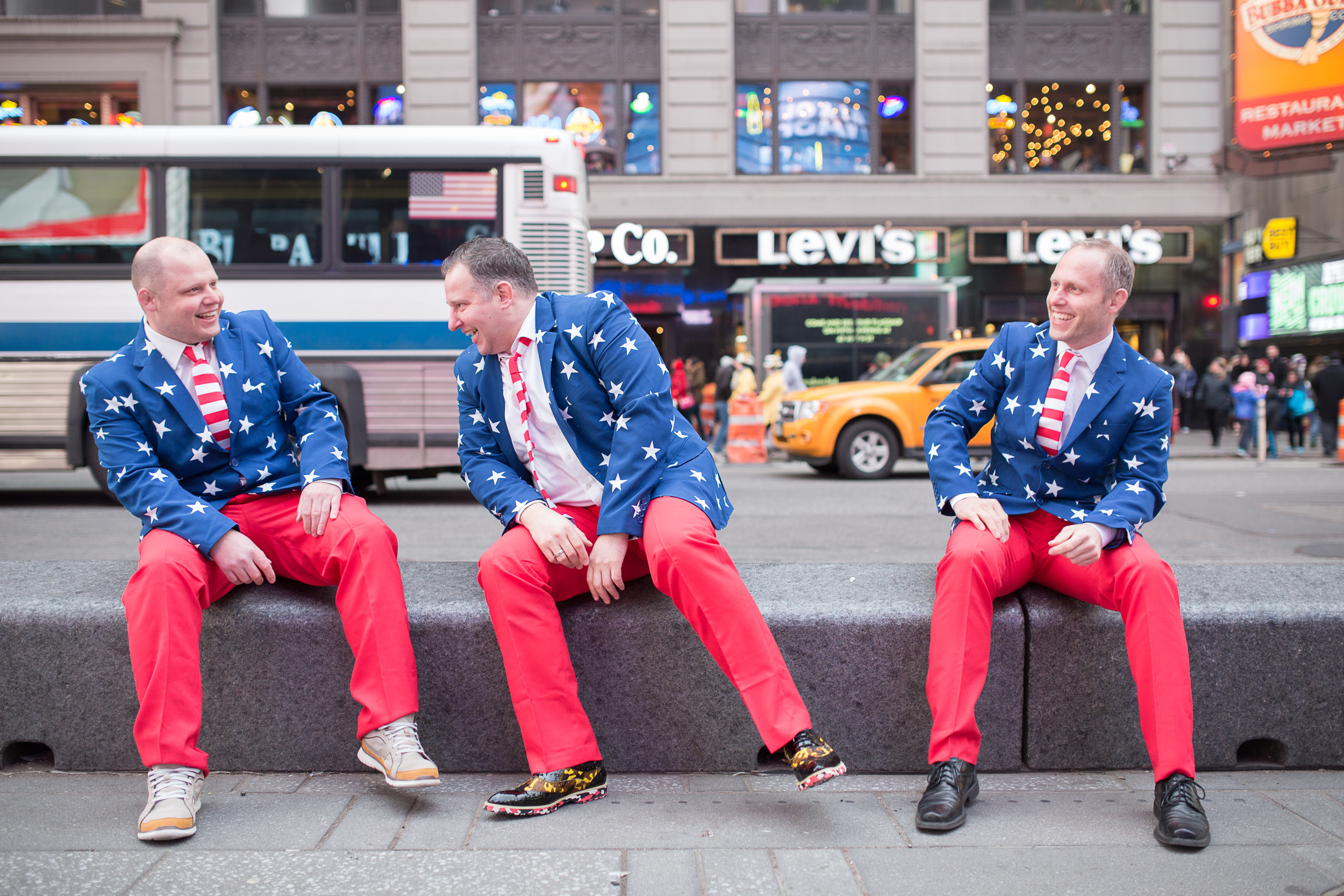 "The challenge was that everybody has their family (wife and kids) – going on vacation without your family hurts, but in this case we said, that this will be a one-time-in-your-life-experience. So we all agreed that if we didn't do it now, we will never ever do it. As we didn't have lots of vacation days for this, we planed a 'crash-tour,' seeing the most we could in the shortest amount of time, as well as getting the most out of our trip. This is where Flytographer was recommended to me, and I immediately knew that this was a 'must do'! But it was not enough just to capture moments from a photographer, it had to be fun, epic and crazy!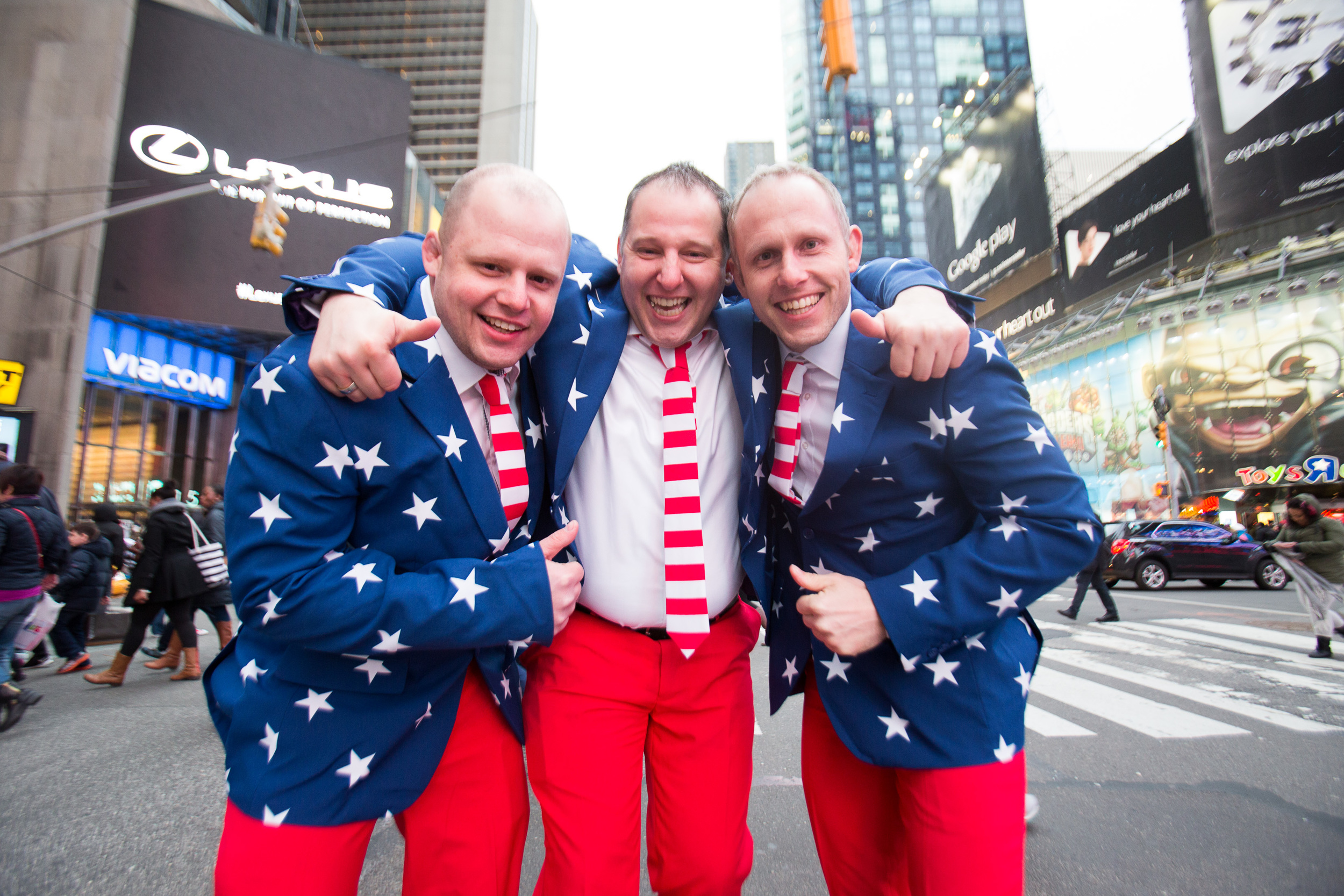 "Flytographer is the best and easiest way to get professional pictures. Who doesn't have thousands of pictures on their smartphone? So do I. But there are sometimes moments in life where you wished you had a professional photographer to give that moment a special meaning. Life is so quick that we sometimes forget to capture moments. But because we are so used to everything passing so fast in front of our eyes, I am so happy that there are people like Flytographer who remind you to step back and live this moment as it would be your last.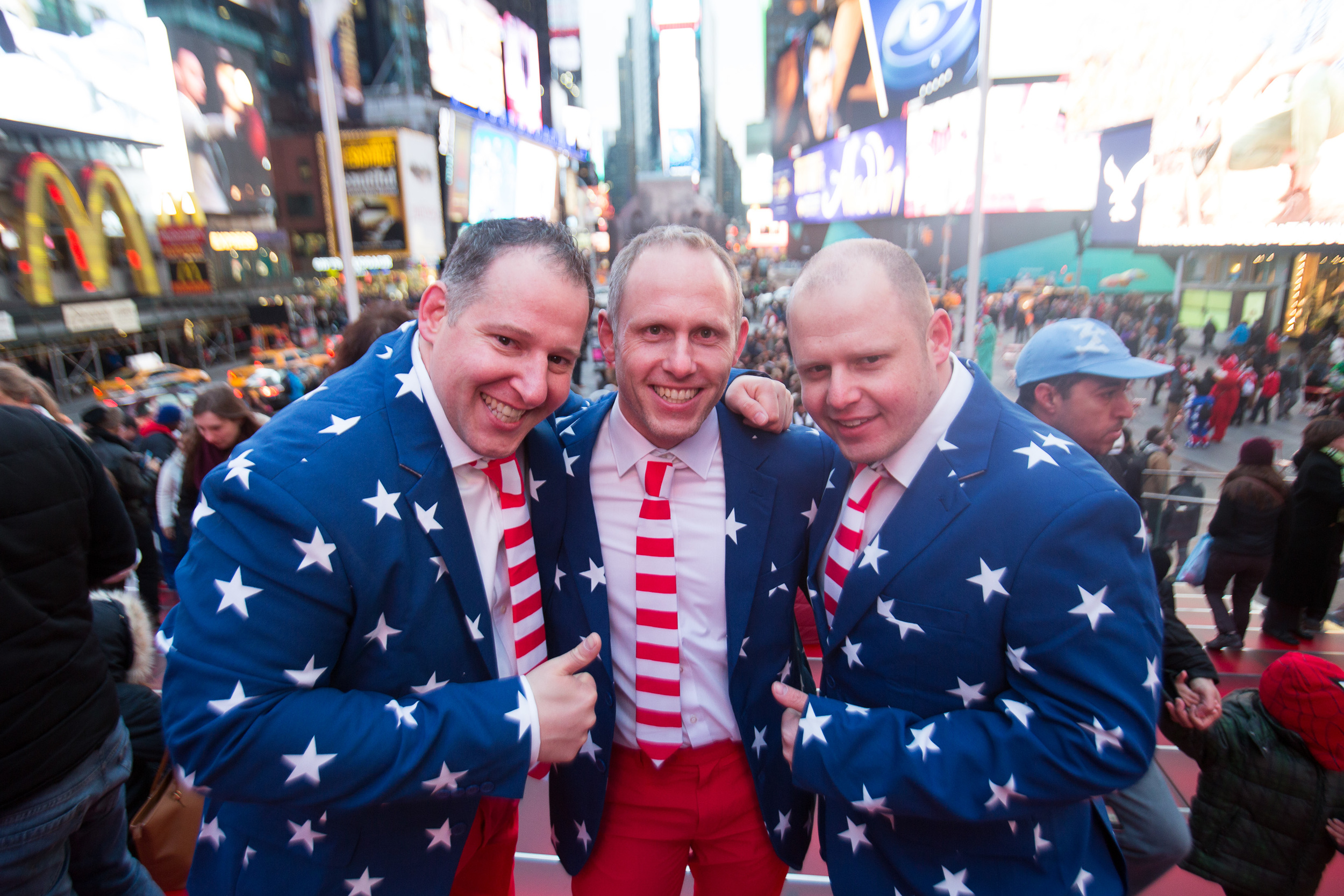 "Just because you have a camera on your smartphone or just because you can afford a professional camera, doesn't make you a photographer. Pushing the button and hoping to capture the moment in the right time and meaning has nothing to do with photography. It would be the same if I give you a couple of CDs or mp3 files and a sound system and would call you a DJ. Playing music is easy. But creating an atmosphere for the audience which leads them to a great feeling is what I would call DJing.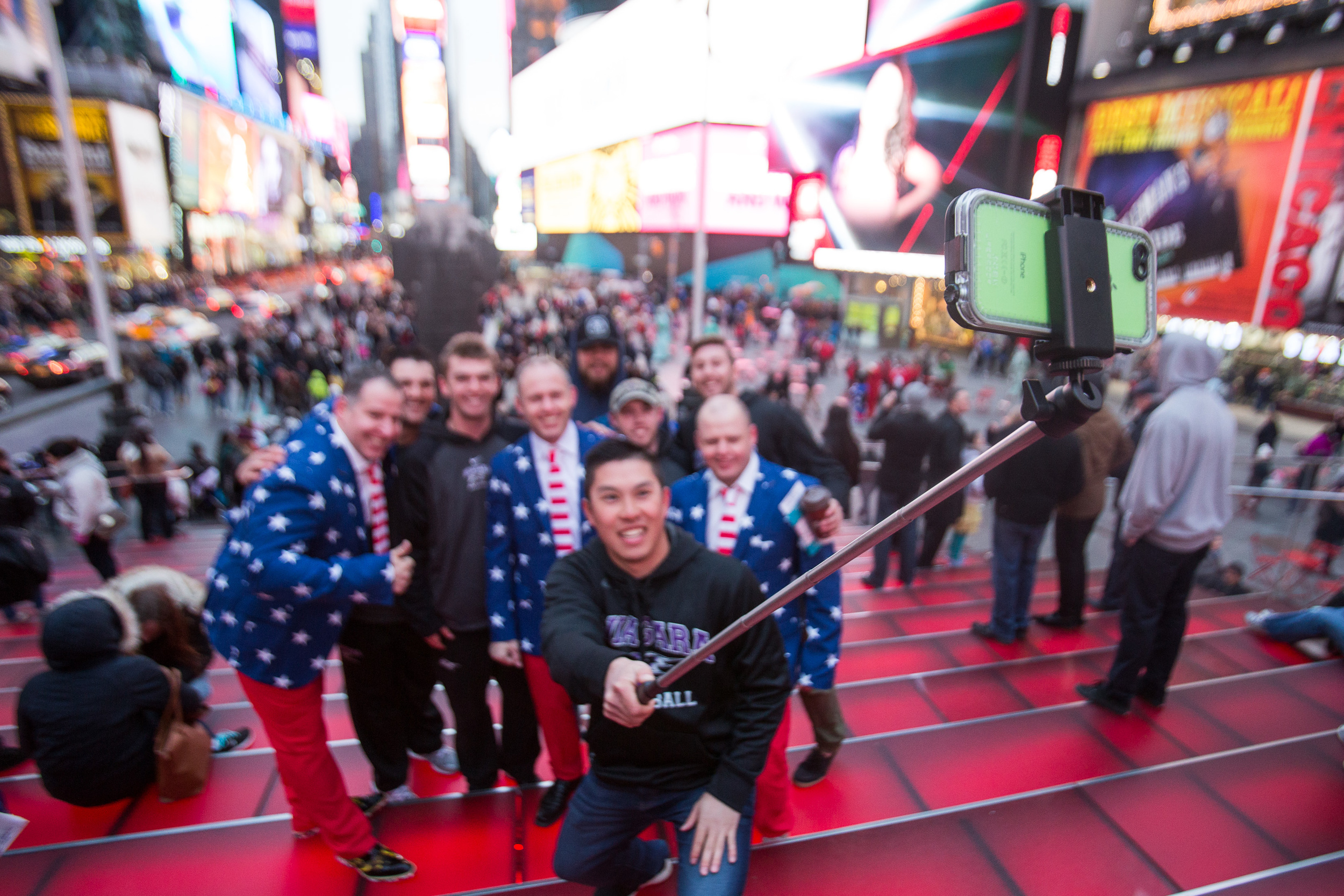 "And it is the same with pictures. It is the eye and experience of the photographer which makes a good picture and not the camera. In our case Johnny did a fantastic job and we love these pictures so much!" – Patrick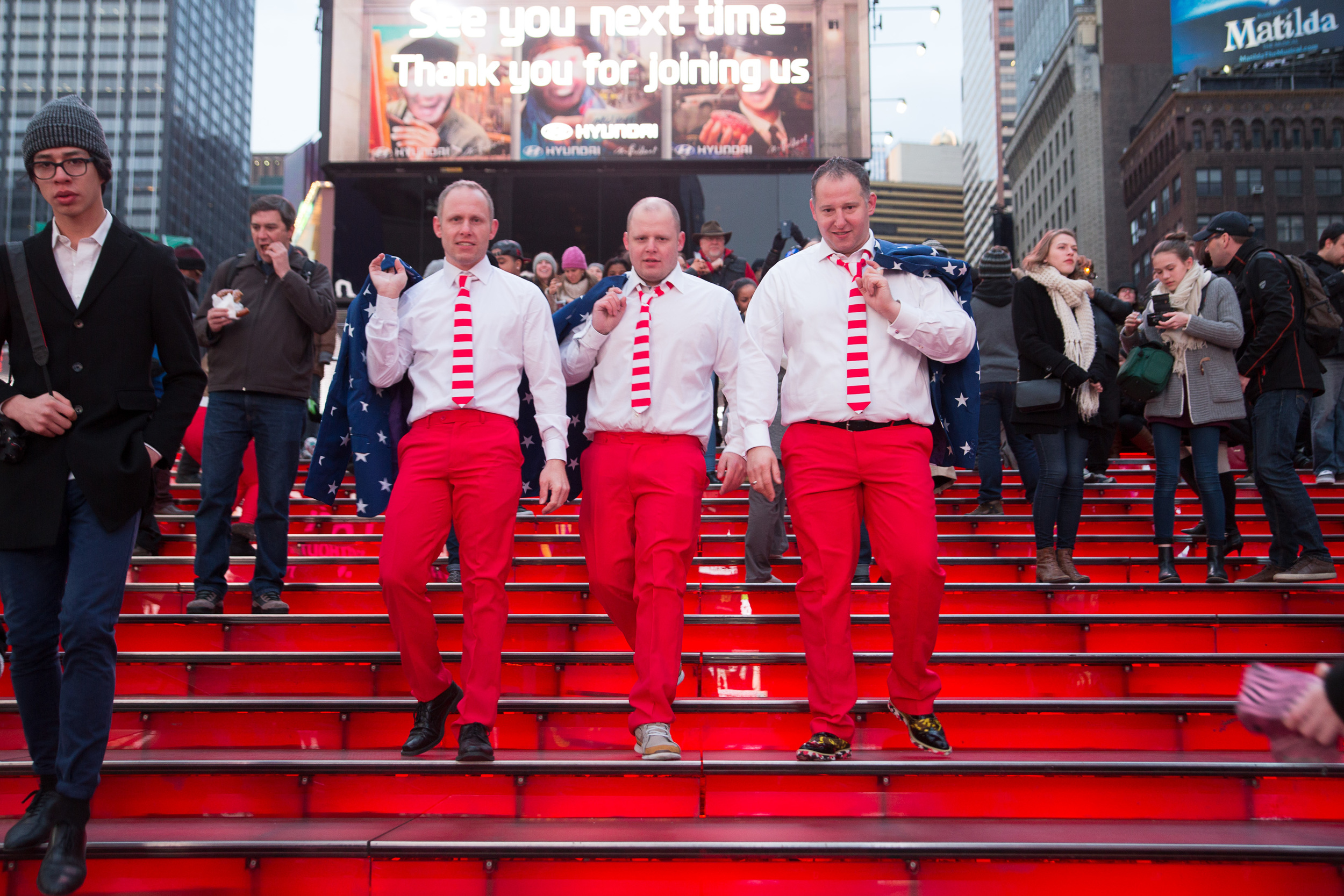 From photographer, Johnny: "Oh, what a shoot! Even in Times Square, where the famed Naked Cowboy doesn't always earn a second glance, the American flag-outfitted Ernst brothers were turning heads everywhere we went. My favorite moment was when we were on the TKTS pavilion and a group of friends asked to take a selfie with them! I captured a shot of them all posing in front of a selfie stick — so fitting, given that Flytographer is the selfie stick solution!"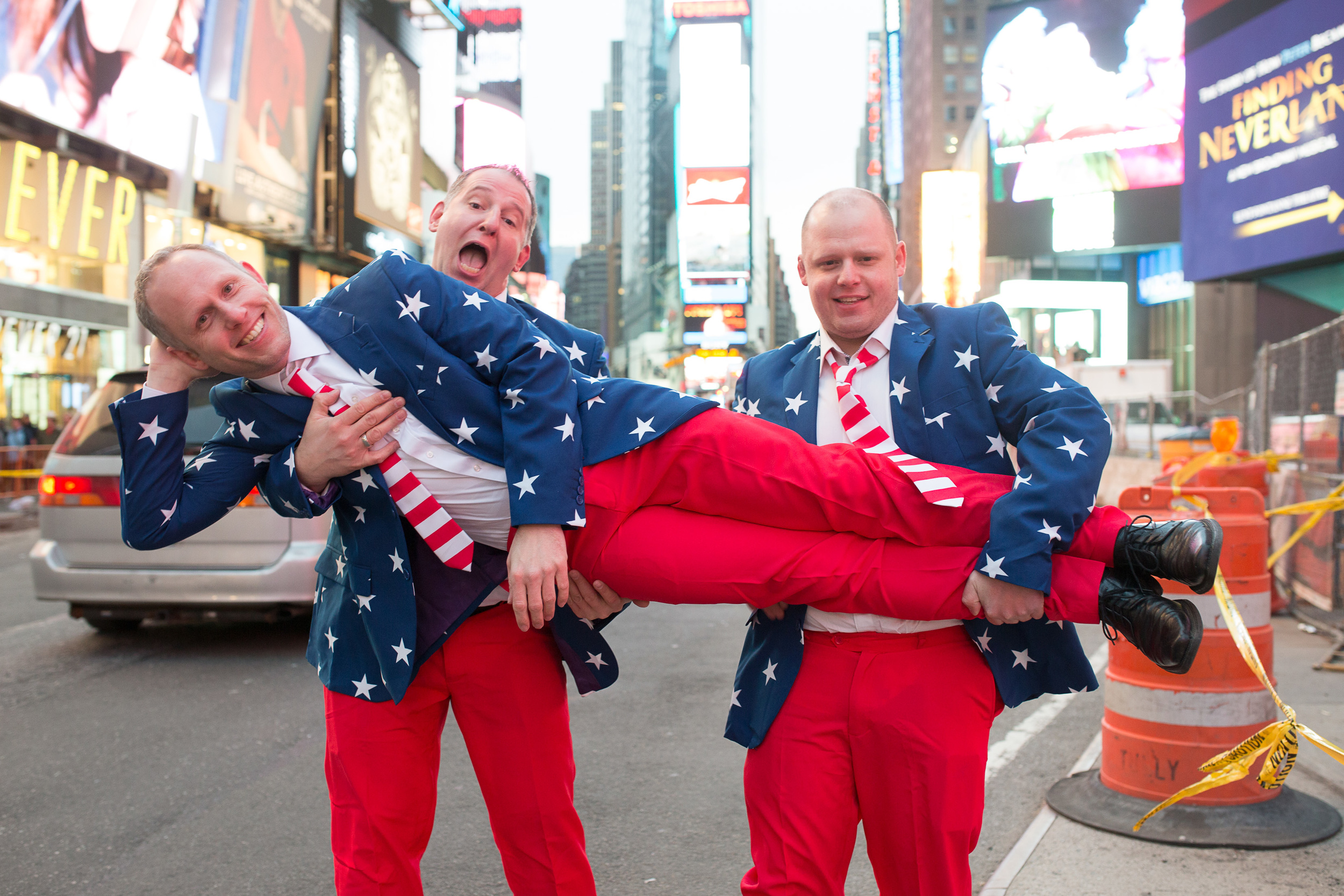 We hope these brothers have many more wild adventures together!