See more: family – Zihuatanejo
Family traditions are so important – especially the yearly family photo! Bev held steadfast to her favourite tradition over the years, despite some less than enthusiastic participants. The game-changer for this family? Flytographer of course! After meeting up with Flytographers Michelle and Edson at the beautiful Club Intrawest property in Zihuatanejo, Mexico, the family portrait was transformed from forced to fun, and now the kid's can't wait for next year's shoot!
"It was our first time to Zihuatanejo and our first stay at a Club Intrawest facility. We have a family tradition of always having a family photo taken while we are on vacation (I have many stories of crying kids, complaining kids as they always hated our annual vacation photo session and I have ended up with some pretty bad photos a time or two – but hey – its a tradition I don't want to give up). Because I was unfamiliar with the area I looked to the hotel for a referral and they sent me to Flytographer."
"Booking the session was very easy and I was thrilled that our photographers spoke English. I got my teenage boys all dressed up (they were not thrilled) and right as our scheduled photo shoot started it began to pour rain! Our photographers took several pictures (which I was sure would be horrible due to the rain) and then suggested they come back the next morning to get some shots on the beach without the rain."
"My boys were not thrilled to have to dress up a second time, but they ended up having a blast with the photographers the next morning (I can tell they have kids!) and we got some great pictures that truly represented the personalities of our family. BTW- some of my favorite pictures were taken the evening in the rain-who would have thought it!"
"A couple fun things we did was the Picante cruise – a whole bunch of folks from Club Intrawest came along and we had a great time! We also rode horses down the Playa Blanca Beach and had lunch there… such a beautiful and peaceful location. The kids also liked riding jet skis and snorkeling right outside the resort."
"Club Intrawest is an absolutely beautiful resort, with the best service we have ever encountered (and we have travelled to many nice places). We rarely return to the same place as we like to travel all over, but we are already talking about a return trip to Club Intrawest-and yes I will once again force my boys to participate in our annual family photo tradition!"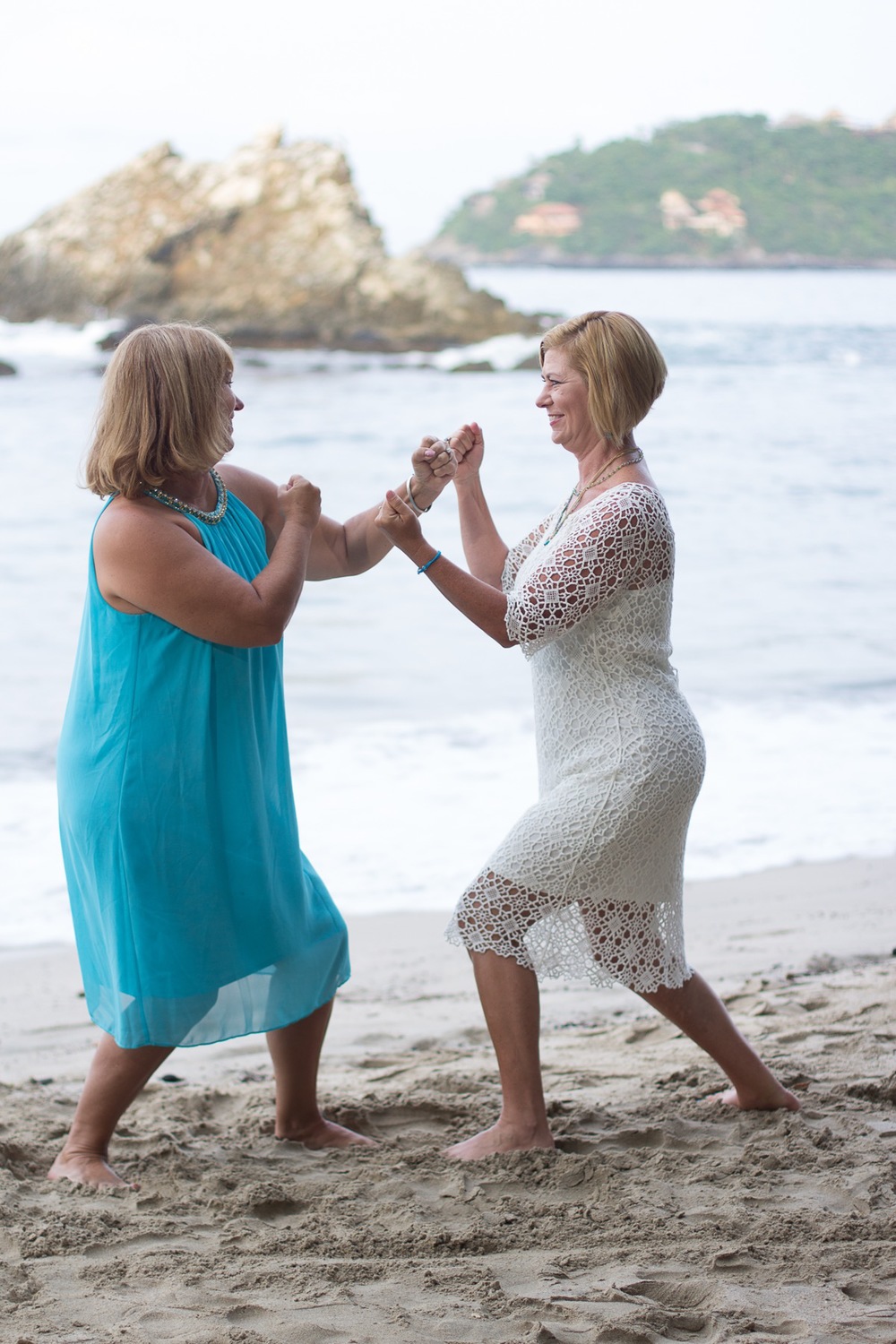 "We LOVE our pictures- they came out great and my kids actually ended up enjoying it as well- you guys will be my go to company for our annual vacation pictures for sure! One really cool thing is we made many friends hanging around the pool at Club Intrawest and many of them saw us getting our photos done (twice!), and getting the photos emailed to me while we were still at the resort gave me the opportunity to share them with our fellow vacationers. I was also able to post them on social media so our friends and family back home could see how much fun we were having on vacation!"
We can't wait to see this family again on next year's vacation!