See more: bachelorette – beach – best friends – girlfriends trip – Miami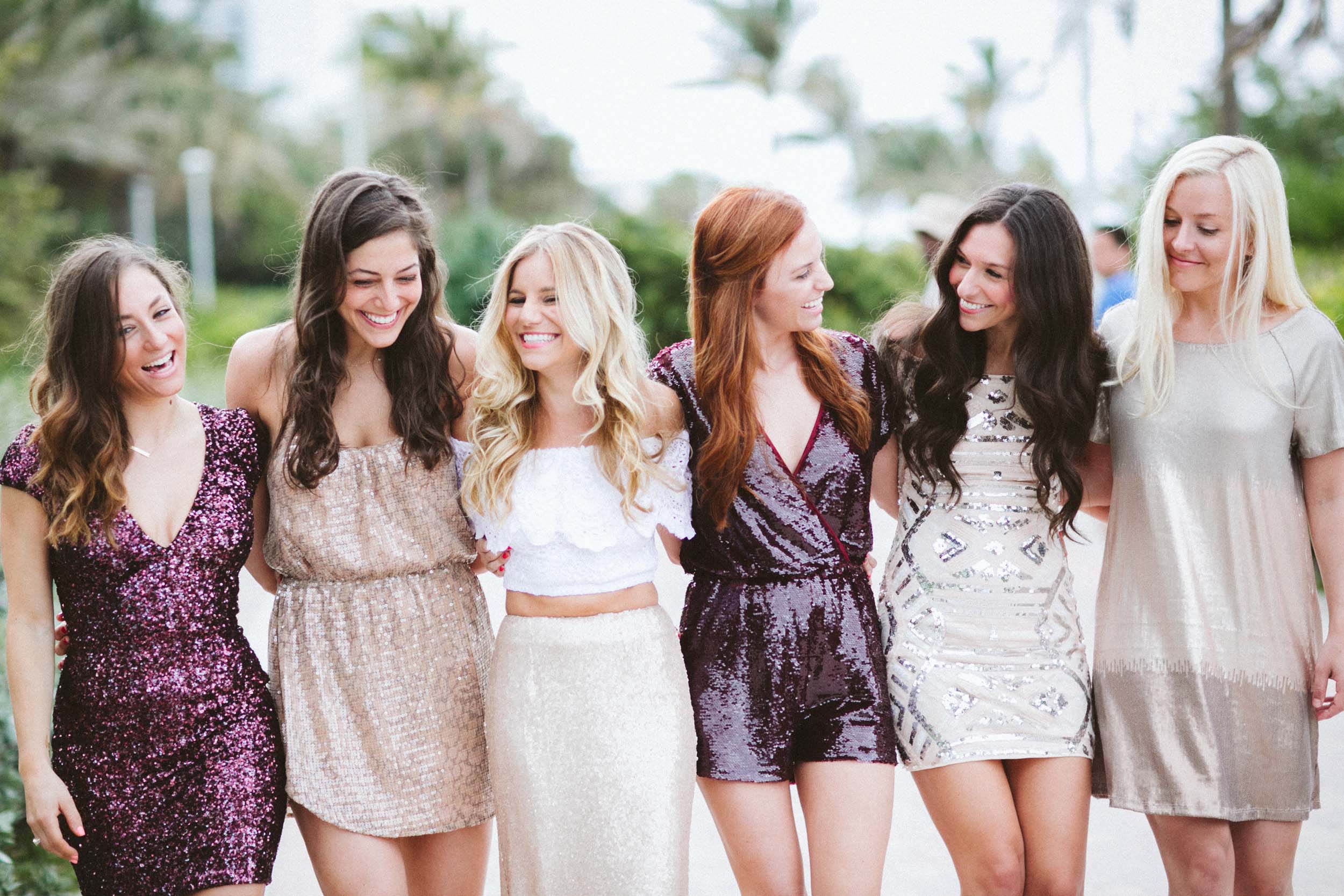 Natalie and her best gals hit Miami's South Beach for her bachelorette celebration. Decked out in sequined dresses, these ladies lit up the beach – and the Miami nights – with a serious party. Read on for their favourite places to experience Miami's vibrant nightlife.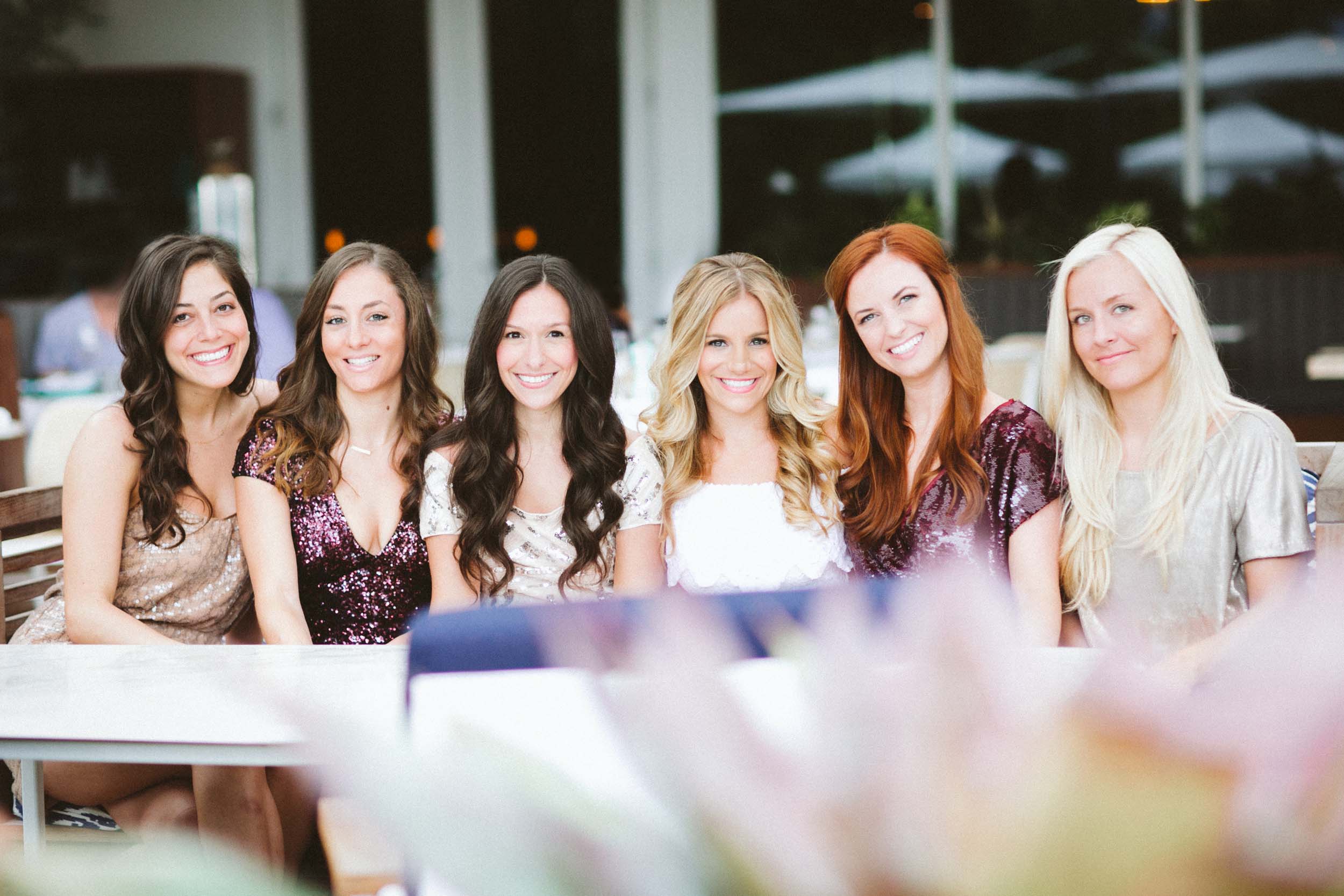 THEIR STORY
"My best gals and I went to South Beach for my bachelorette party and had an absolute blast! We had a ridiculous night out at Story seeing Kaskade that included seeing Cuba Gooding, Jr. doing a striptease and unknowingly sharing a table with a professional soccer team. Needless to say, it was a little different than our typical Friday night!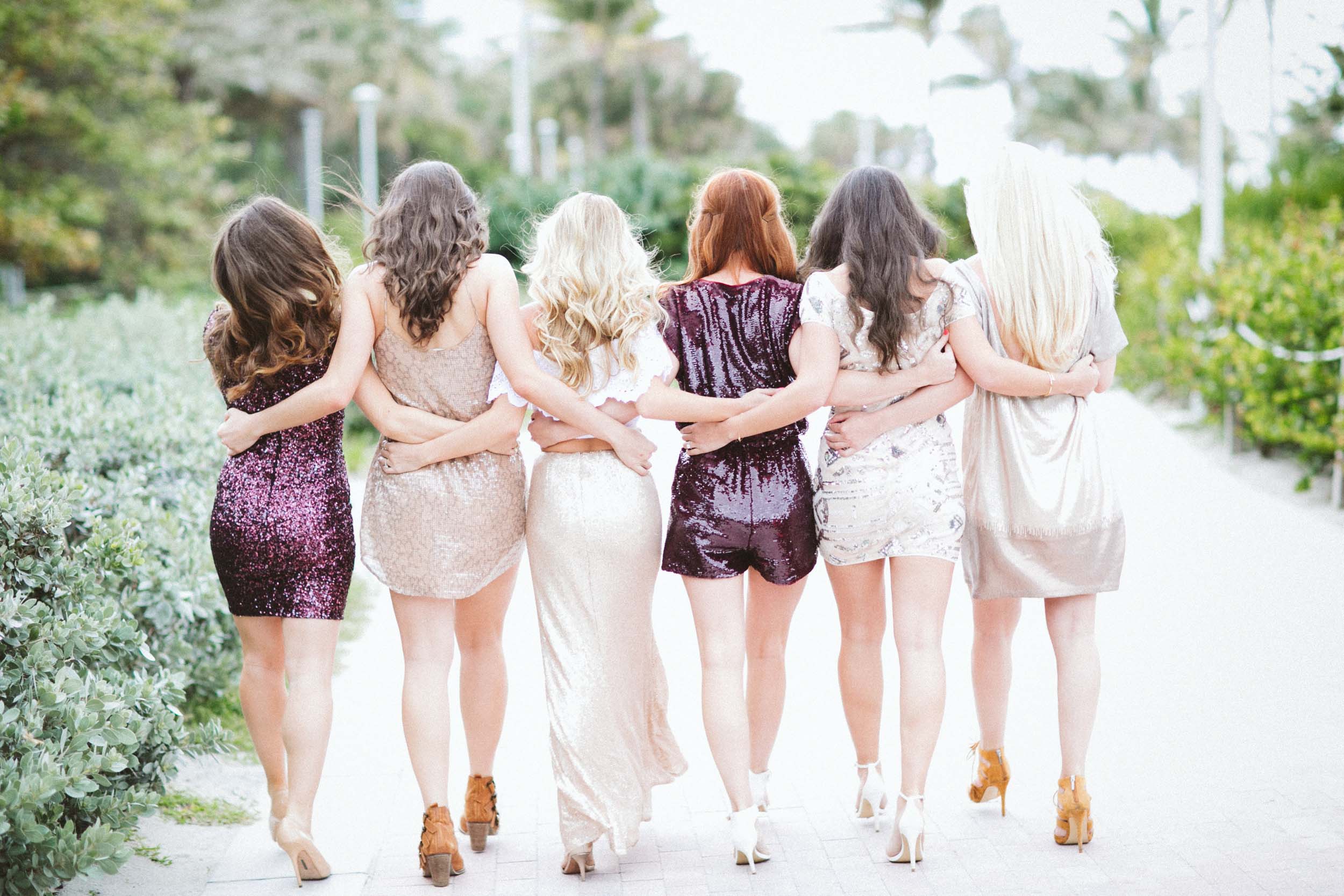 "I knew I wanted to capture all of my favorite women being in one place and I had a vision of all of us on the beach in sequins. My gals indulged me and the result was so much fun! Who knew sequins made such great beach attire? I'm so happy to have amazing photos that totally represent the essence of the trip and will sparkle for years to come!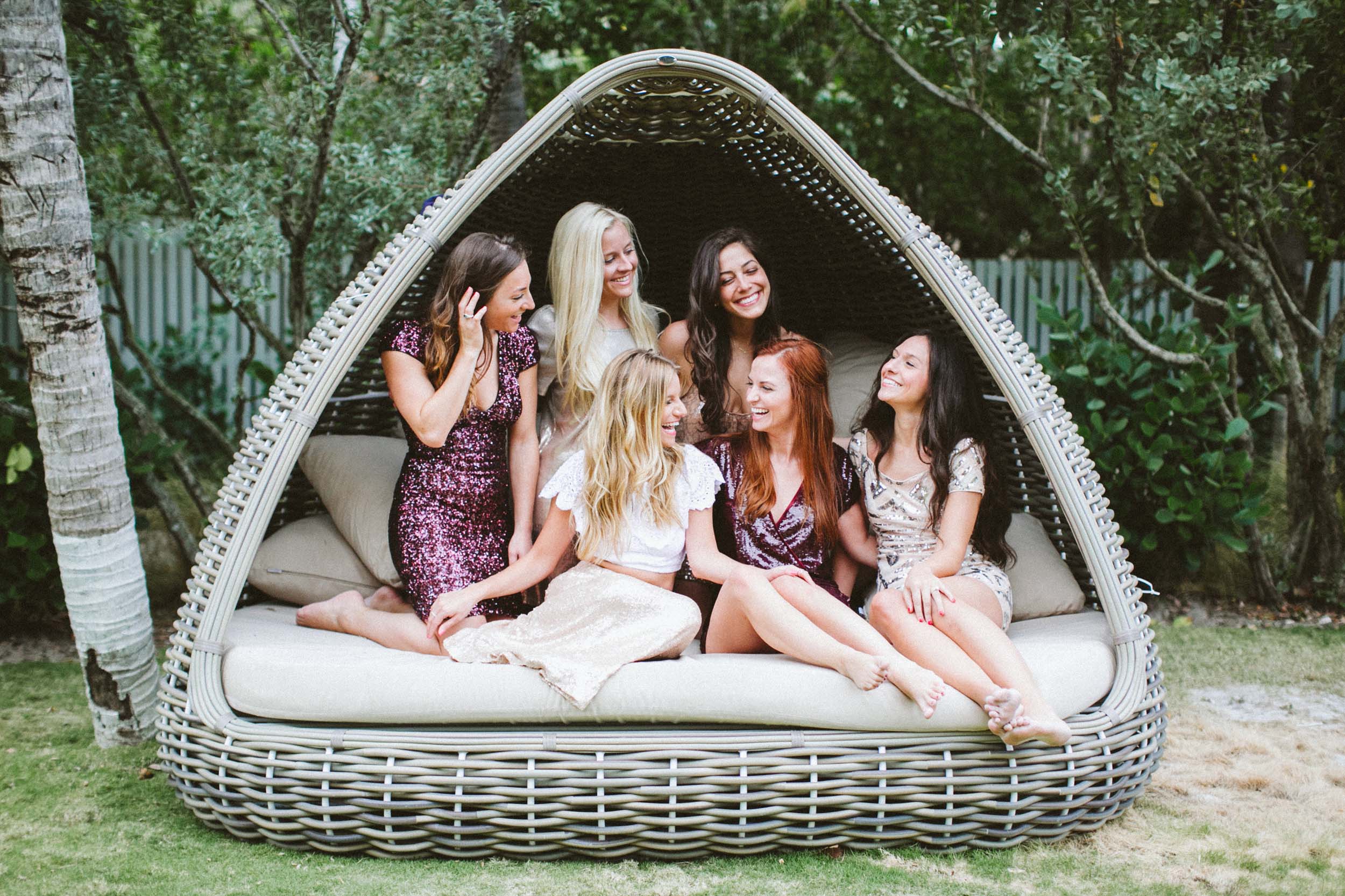 "Cecconi's at the Soho Beach House was amazing – from the ambience (hello, al fresco dining with strung lights) to the savoury small plates.
"Story was an absolute blast and a totally Miami club scene that made for great people watching and dancing.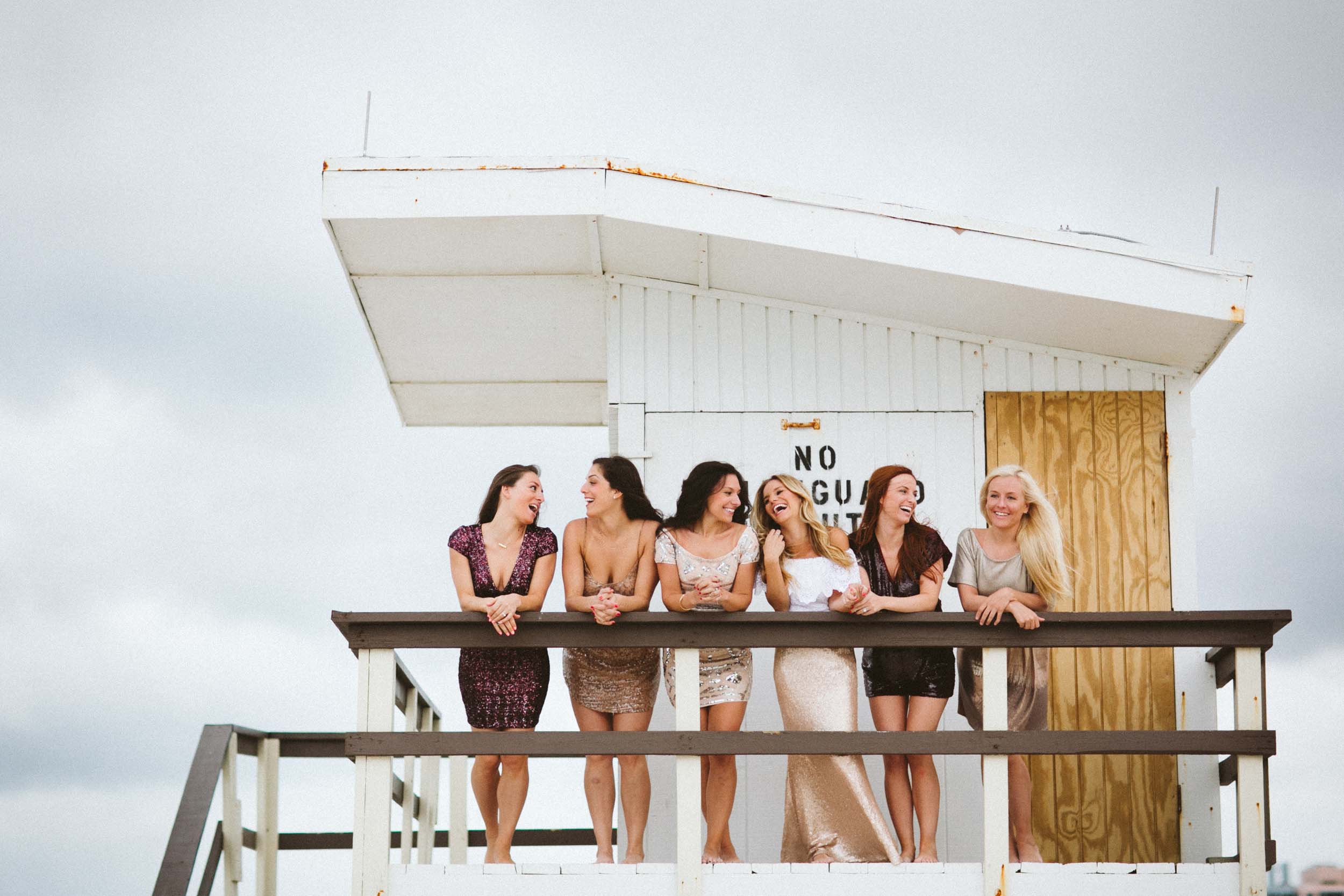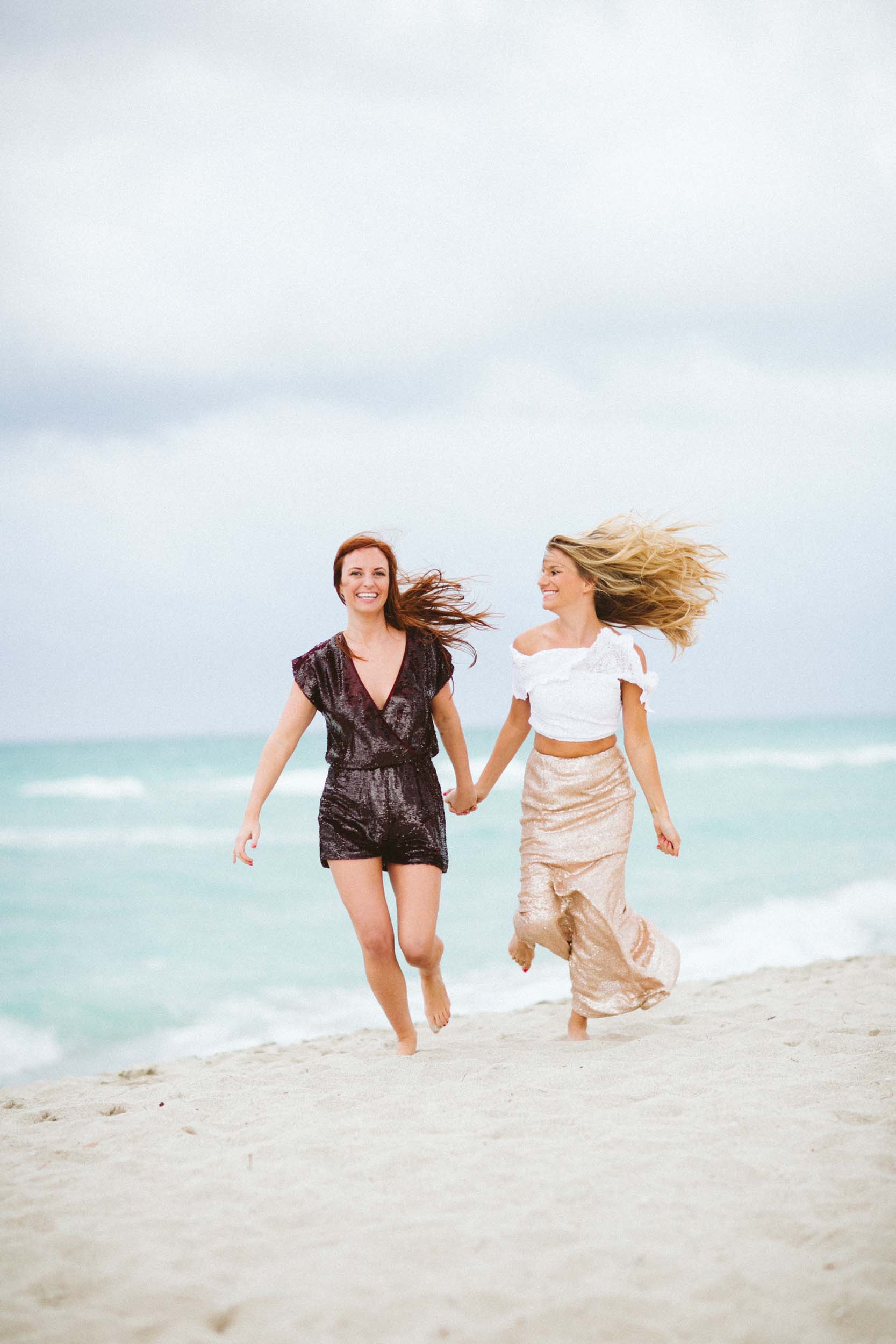 "The Nautilus was so stylish with its midcentury meets beach decor and intimate pool scene. The bar is gorgeous and they make a mean strawberry mojito. Expect slow service at the pool and beach – I don't think they have quite figured out how much staff they need yet. But the food is worth the wait. We loved the avocado toast, lobster roll, Niçoise salad and the free mini rosé passed by the pool on Sundays!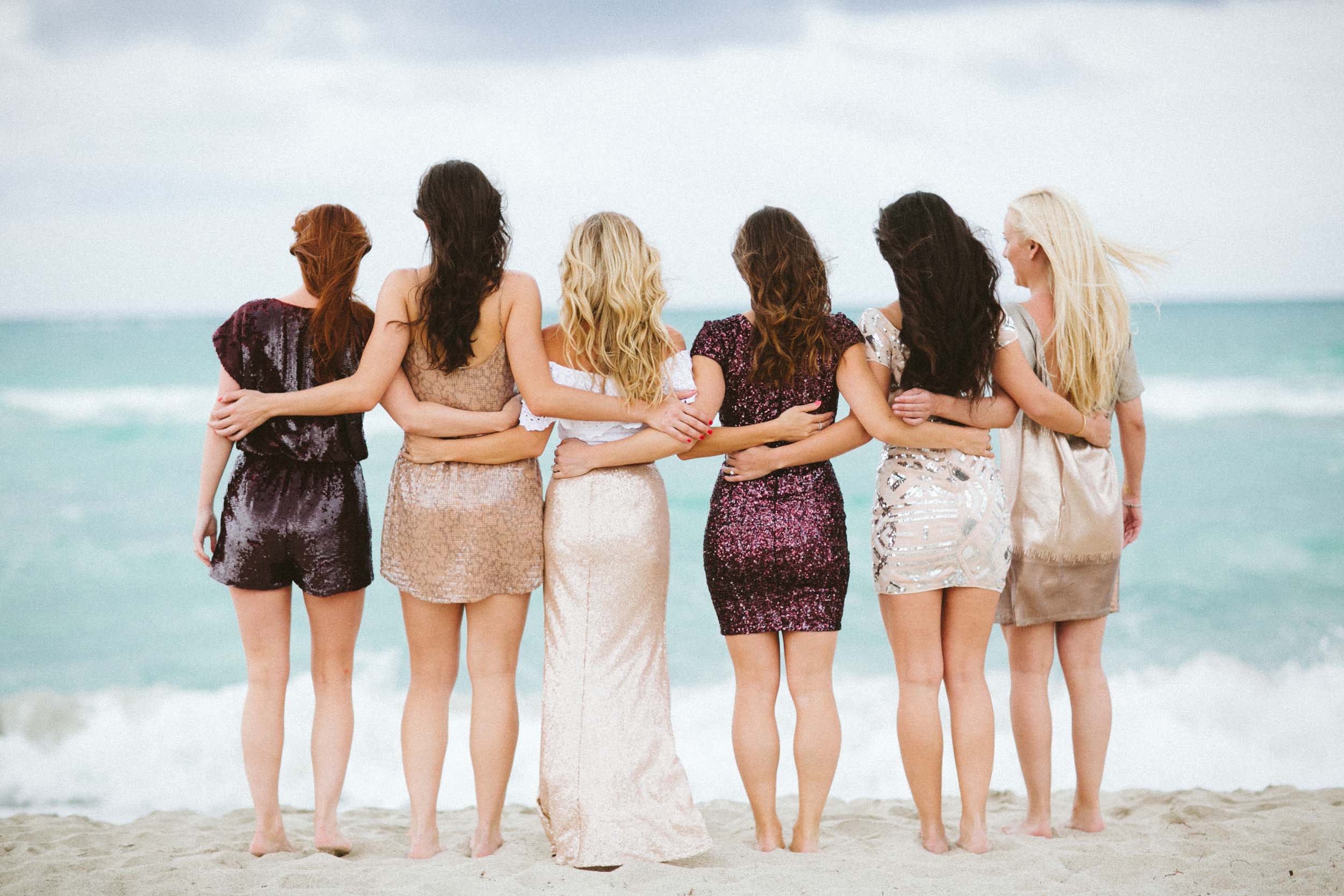 "Our Flytographer shoot was a highlight of our trip. We had so much fun with Cheryl and were blown away by how amazing the photos were. I'm actually planning to use them as part of a gift for my bridesmaids!" – Natalie