After a year of planning, this family travelled to Paris to celebrate a very important milestone: 10 years of marriage! So, it was off to Paris to indulge in all of the city's tastiest delicacies and to spend time together making memories. Read on for their favourite memories, including that time a pigeon momentarily sabotaged their lunch plans.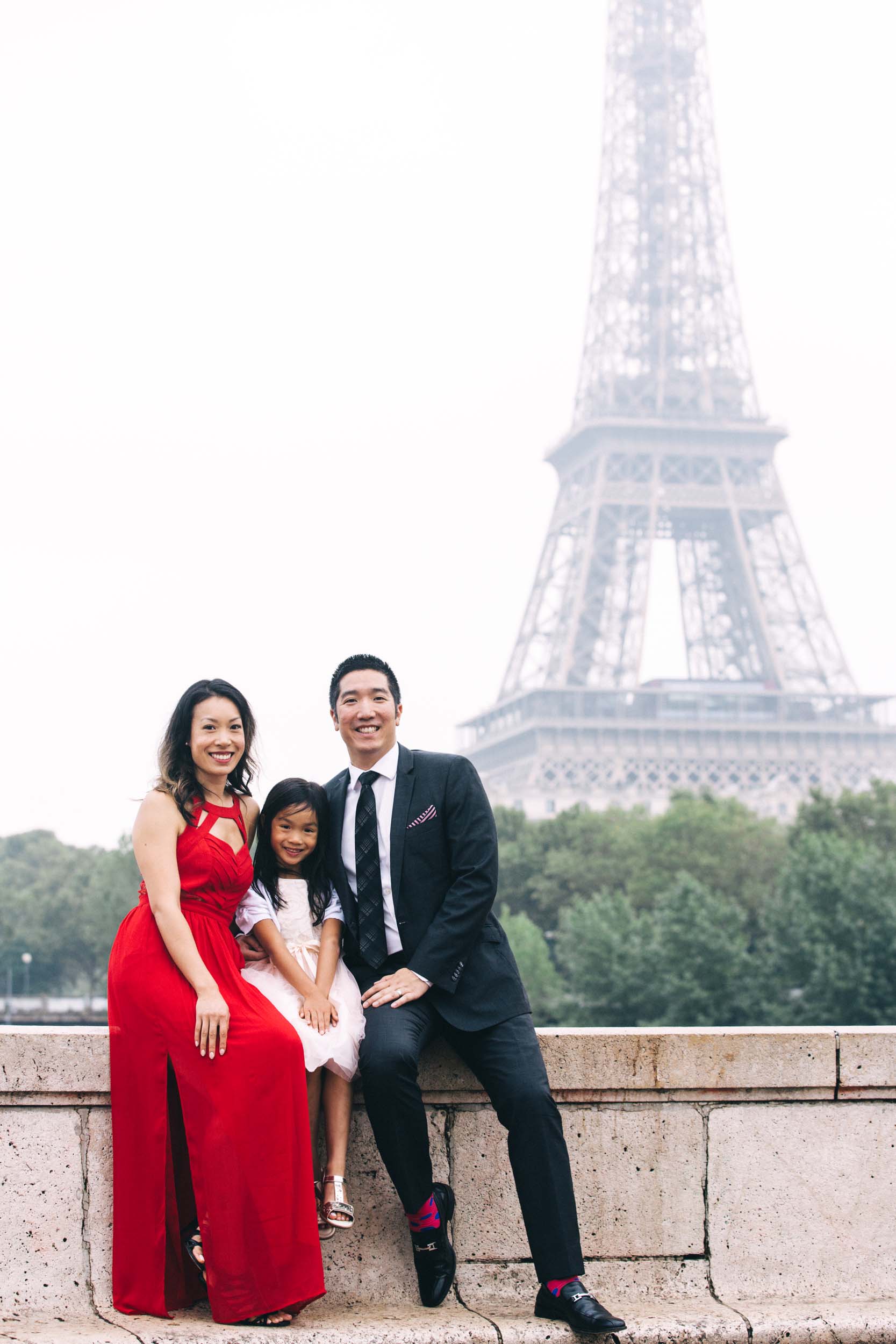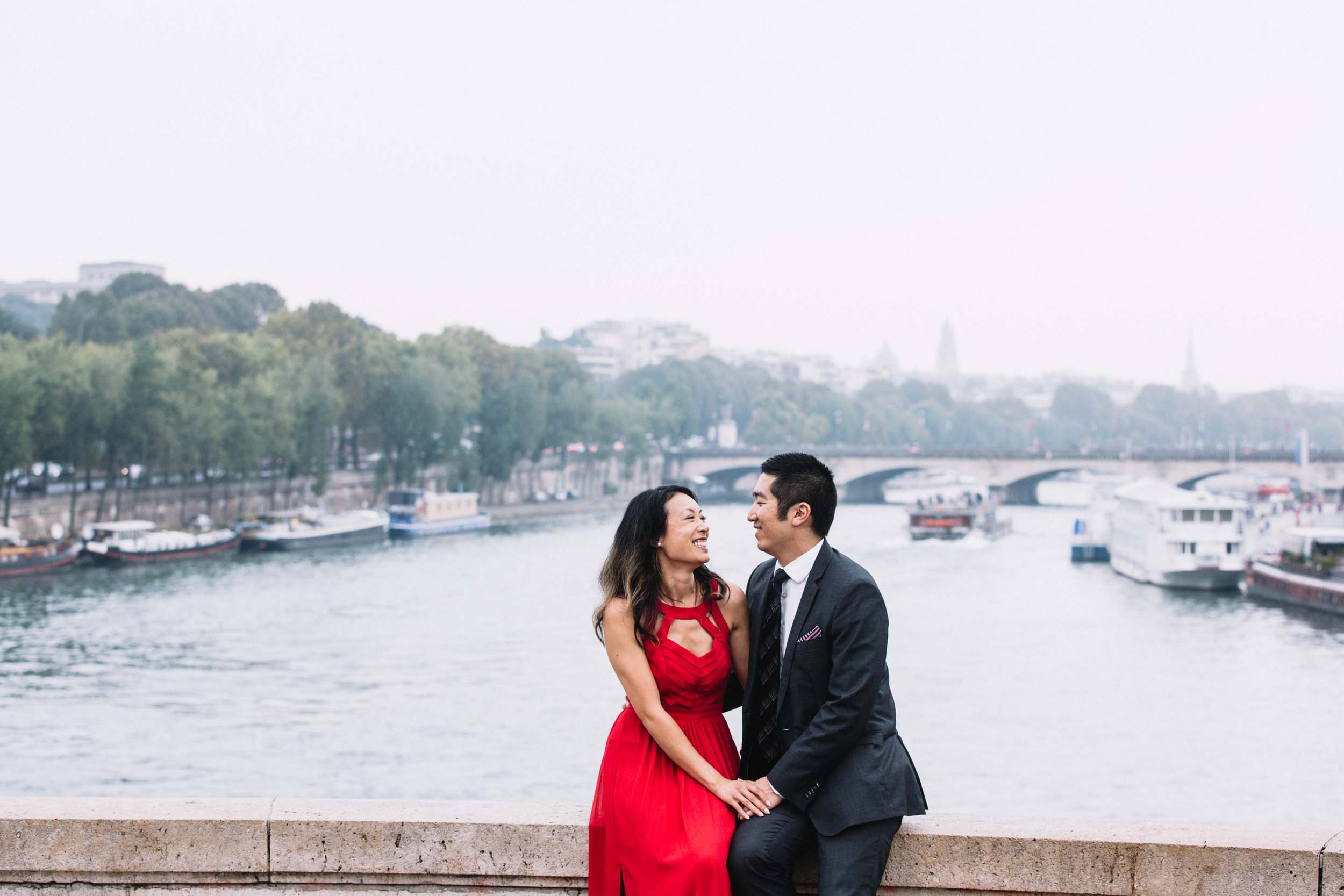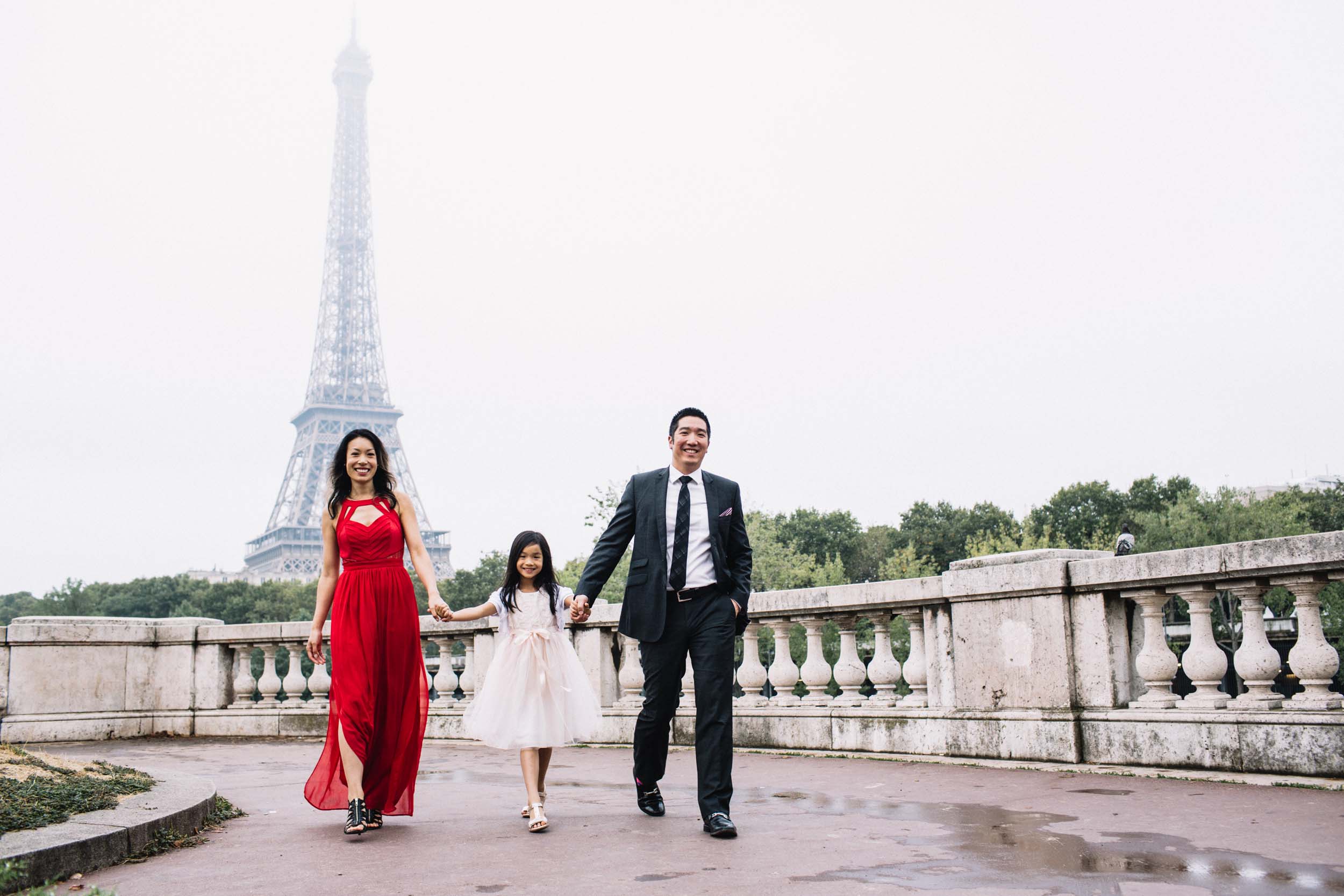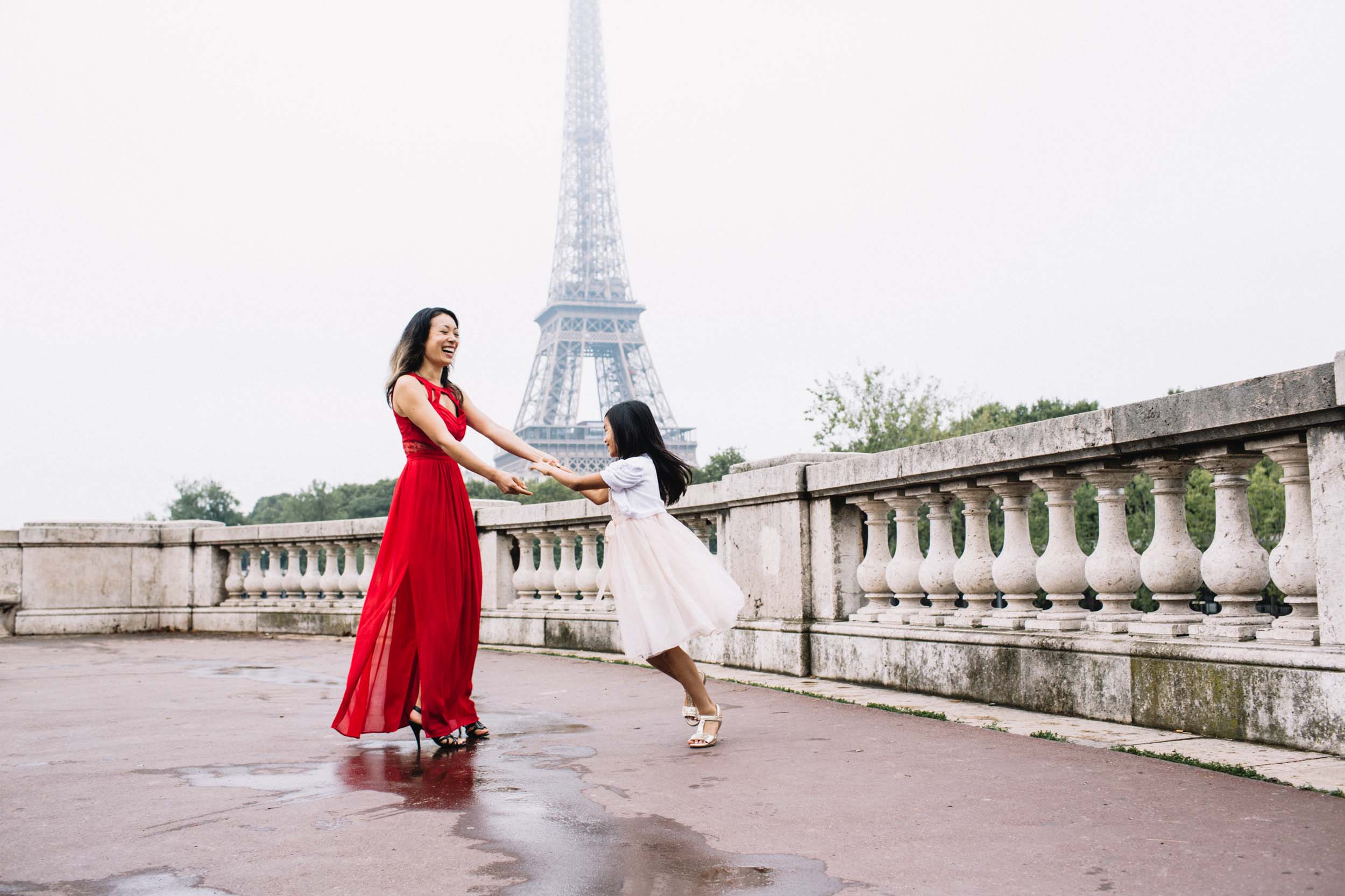 "We have been planning our trip to Paris to celebrate our 10th wedding anniversary for over a year. There is no better place to celebrate our marriage than in the City of Love!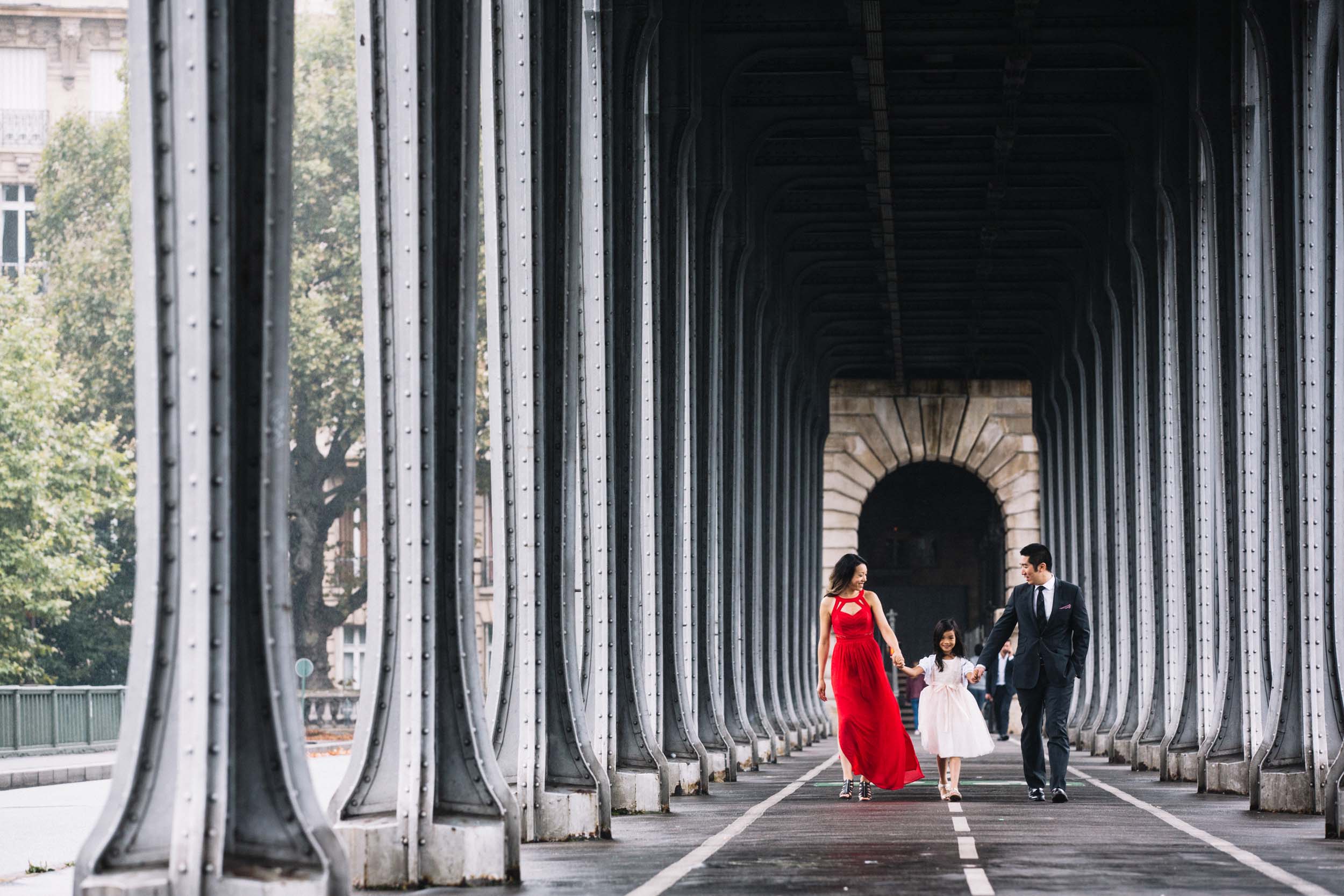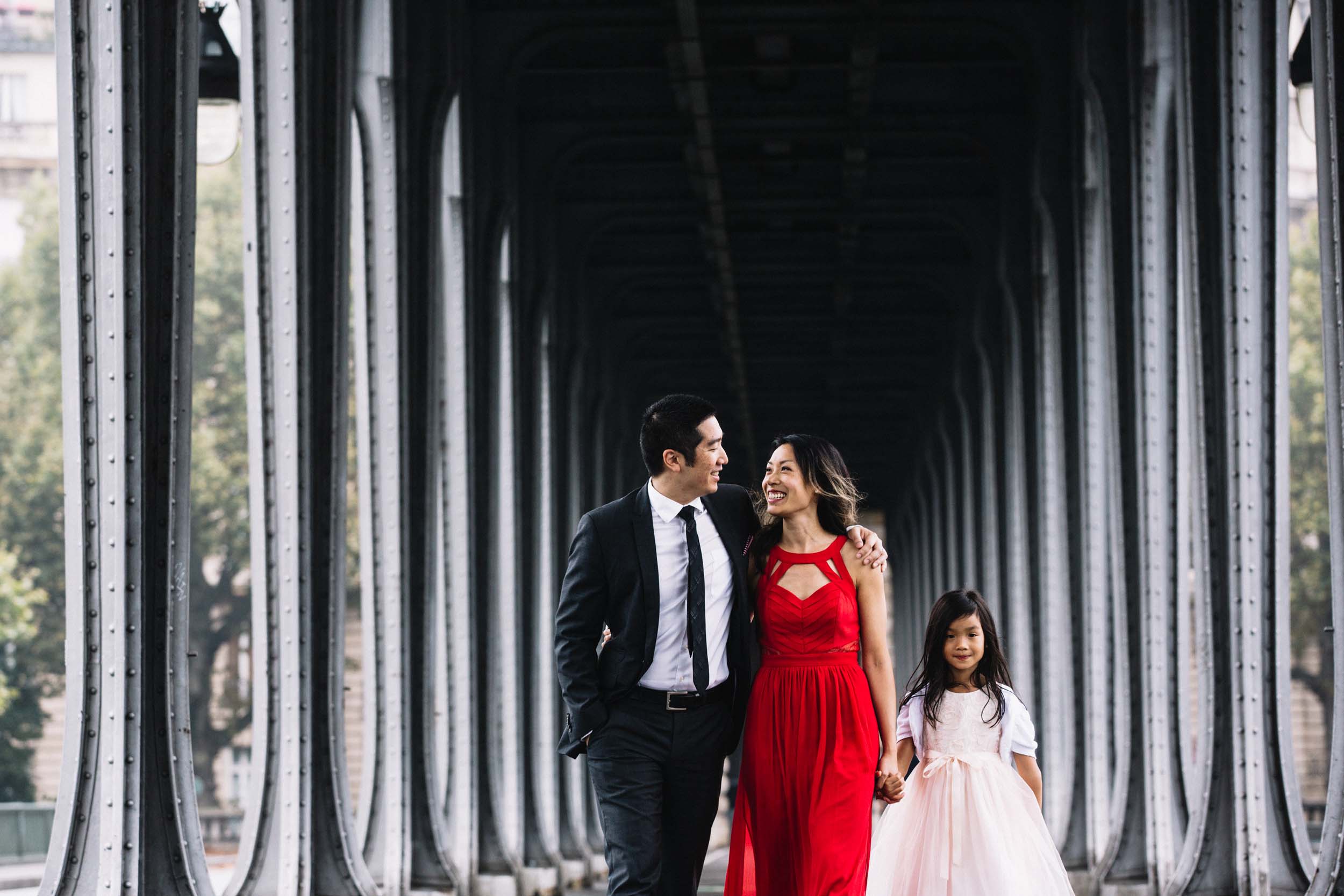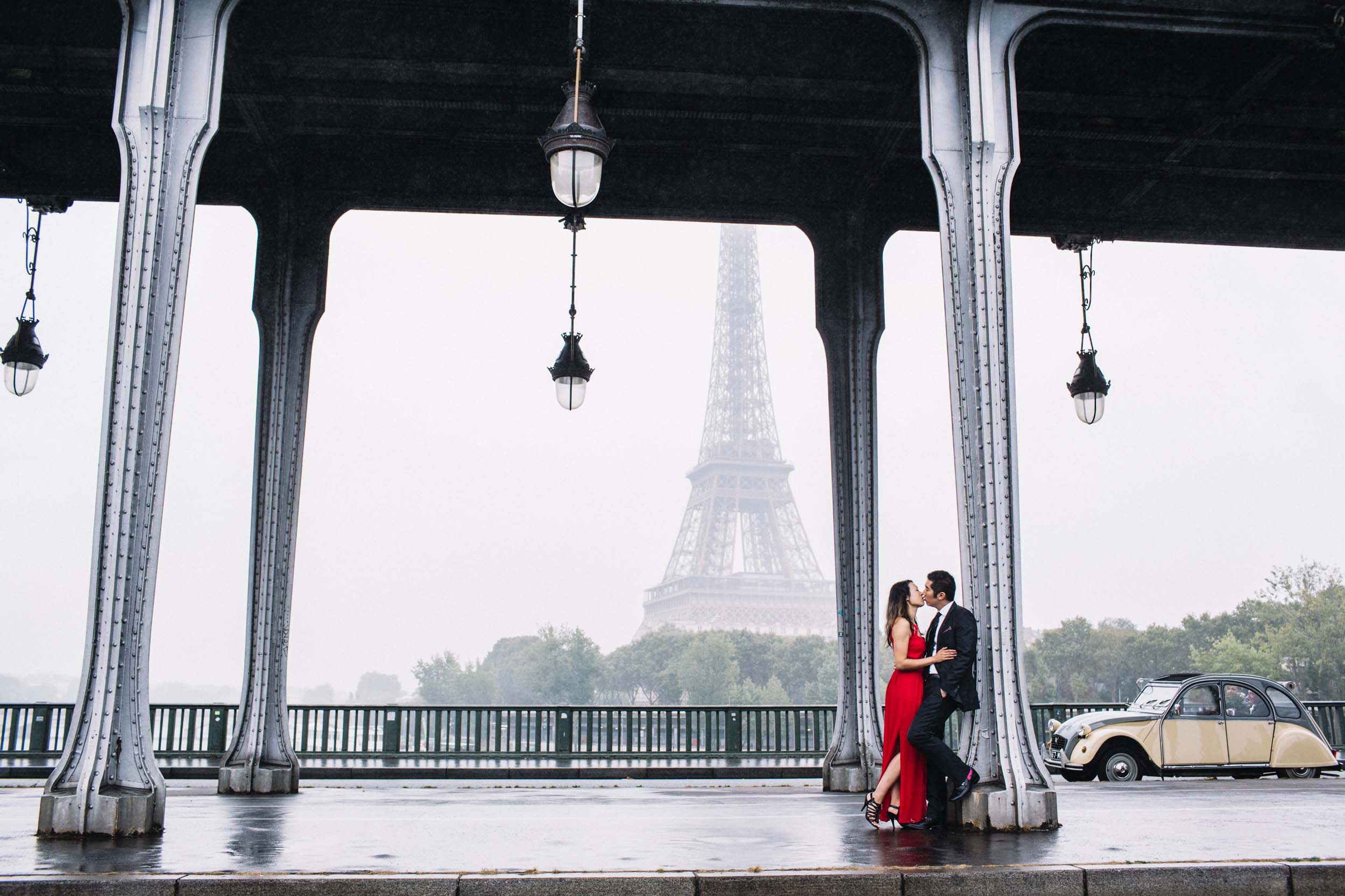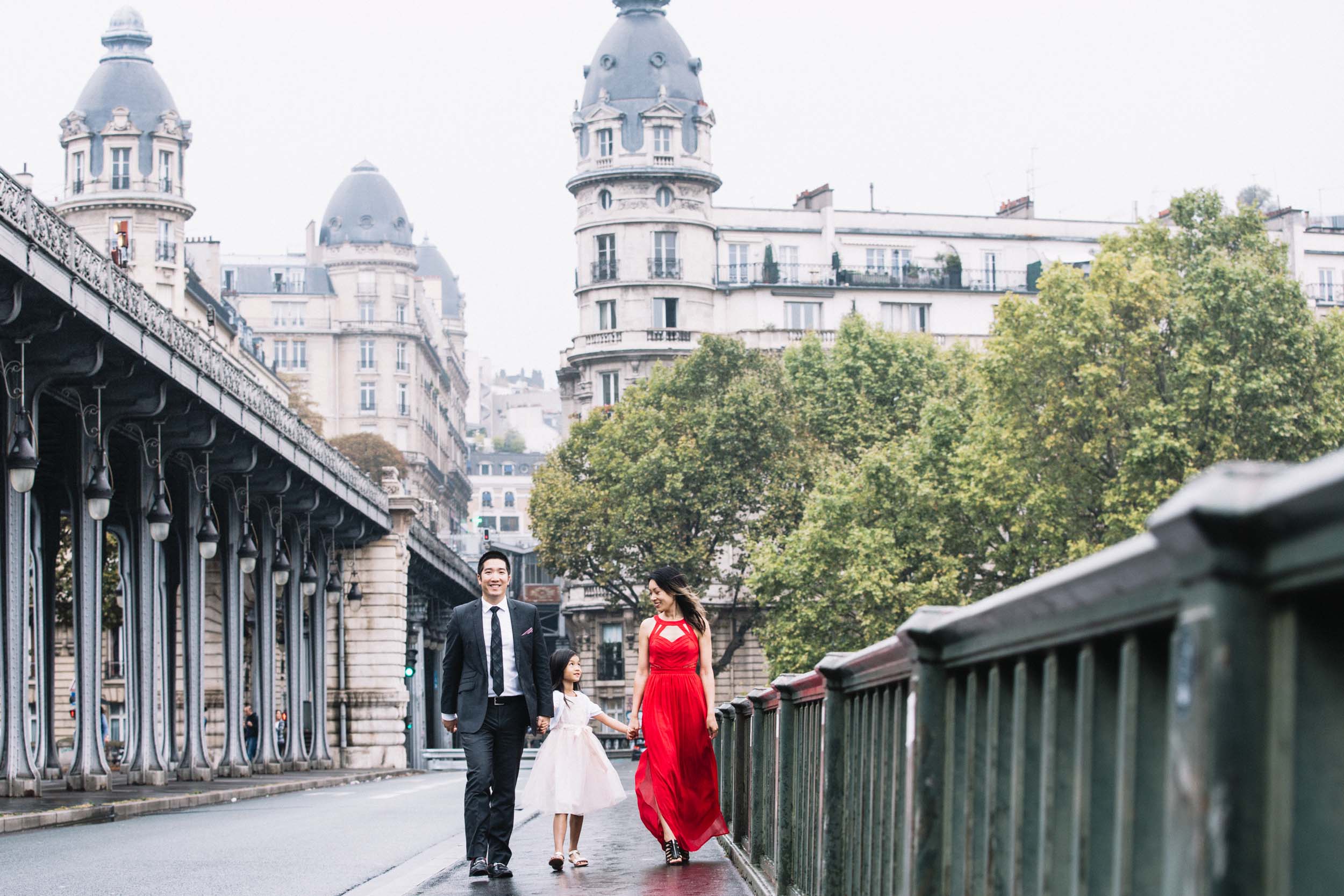 "On our first day we went to Terminus Nord to fill our bellies, as we were hungry after flying over nine hours from Vancouver. We were enjoying our meal when a pigeon flew into the restaurant through the front door. The staff were shocked and then the pigeon landed on our table! We shooed it away and one staff member picked up the pigeon with his hands and carried it outside. We had a laugh and our server immediately removed our food, changed the table linens, and provided us with a fresh second helping of our lunch and beverages on the house. They were very apologetic, but we were not phased. It gave us a great story to share and eating a second lunch for free was a bonus.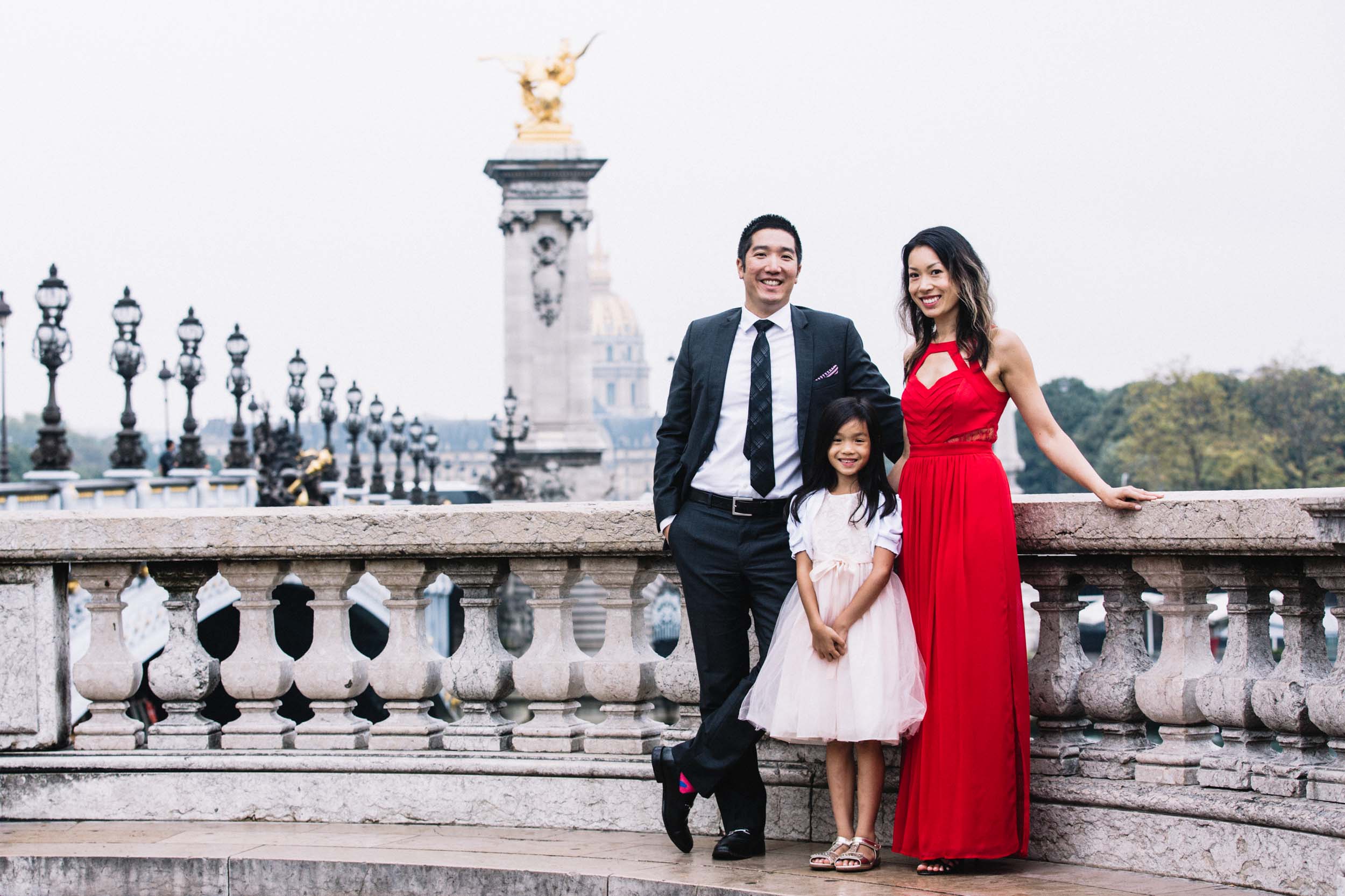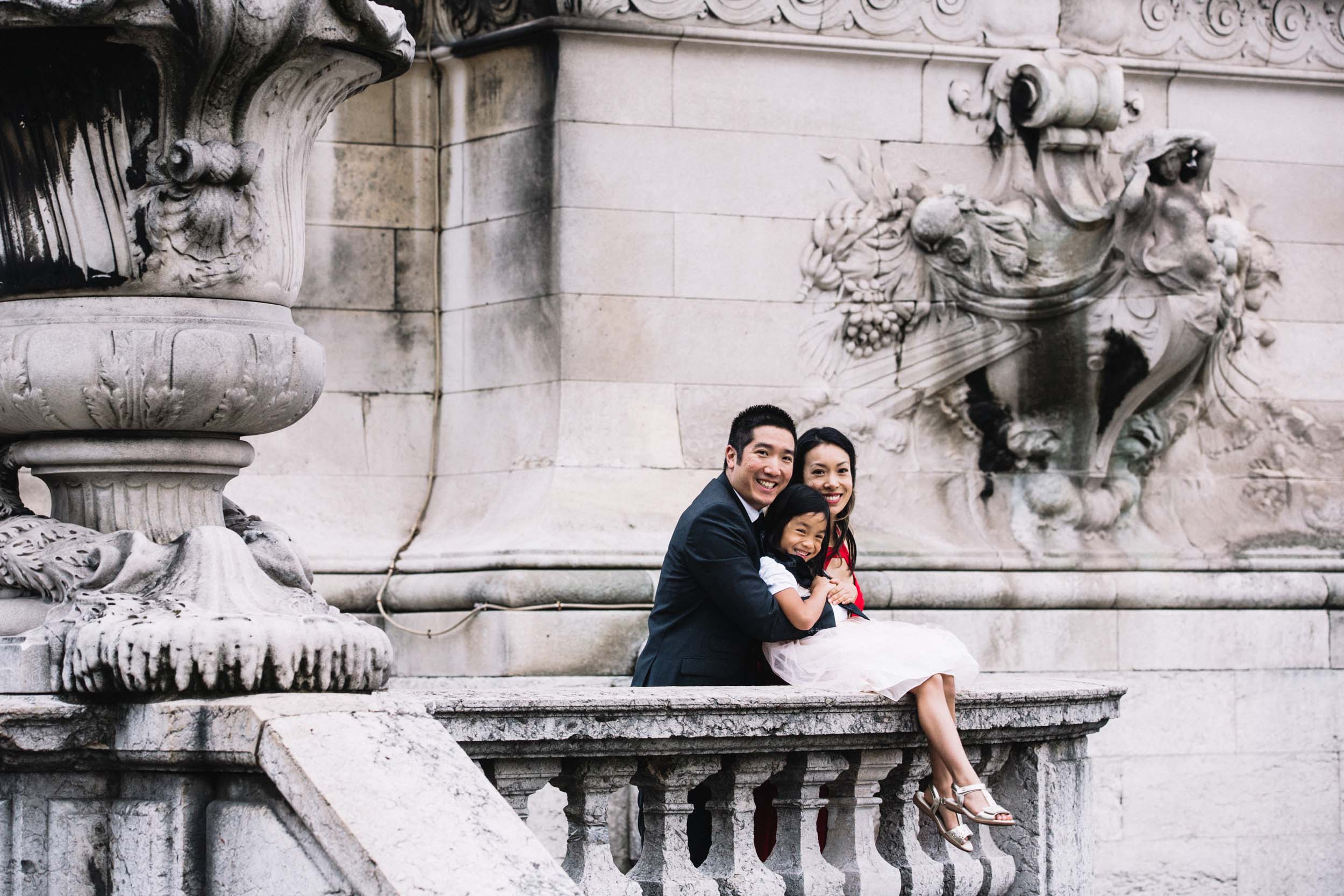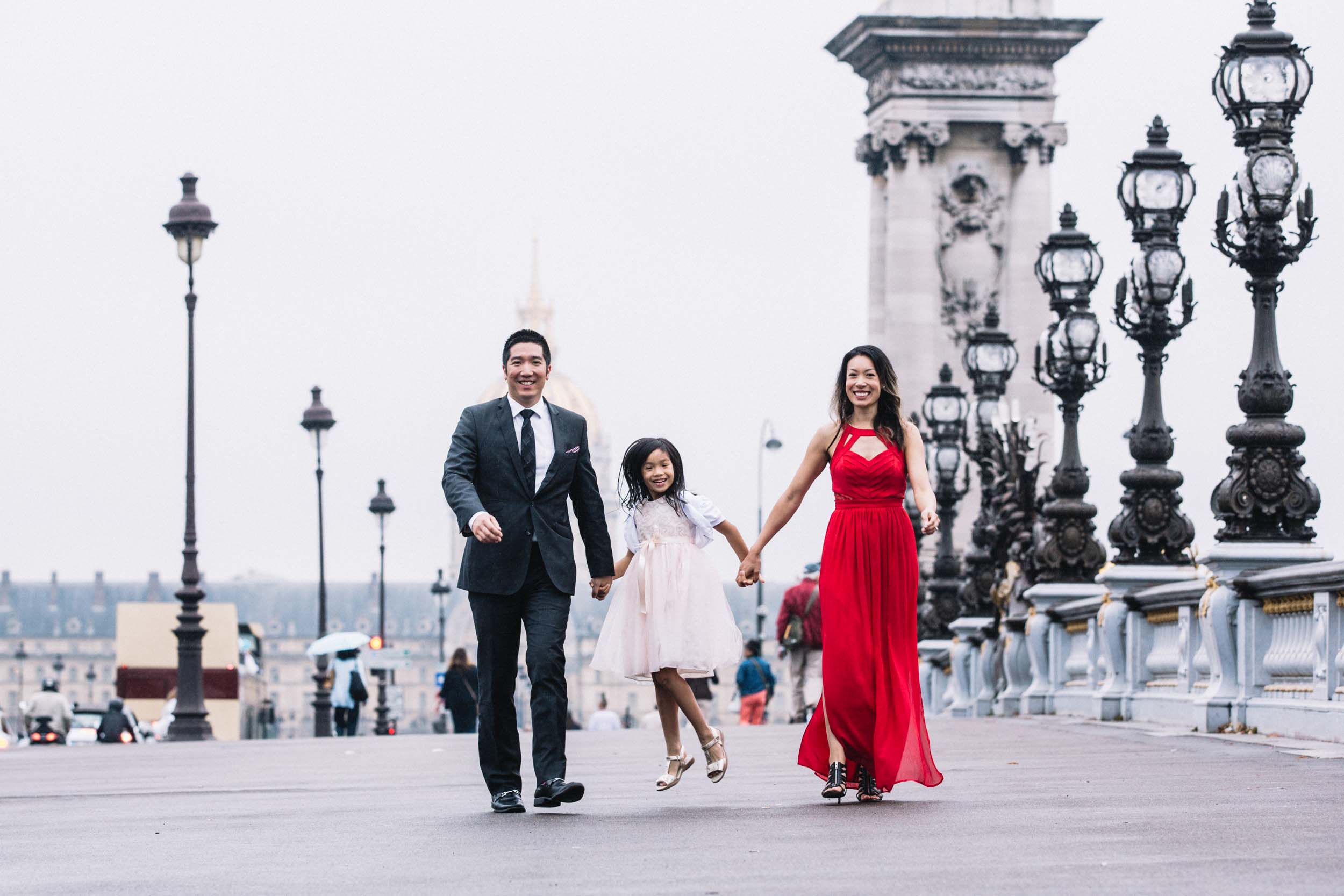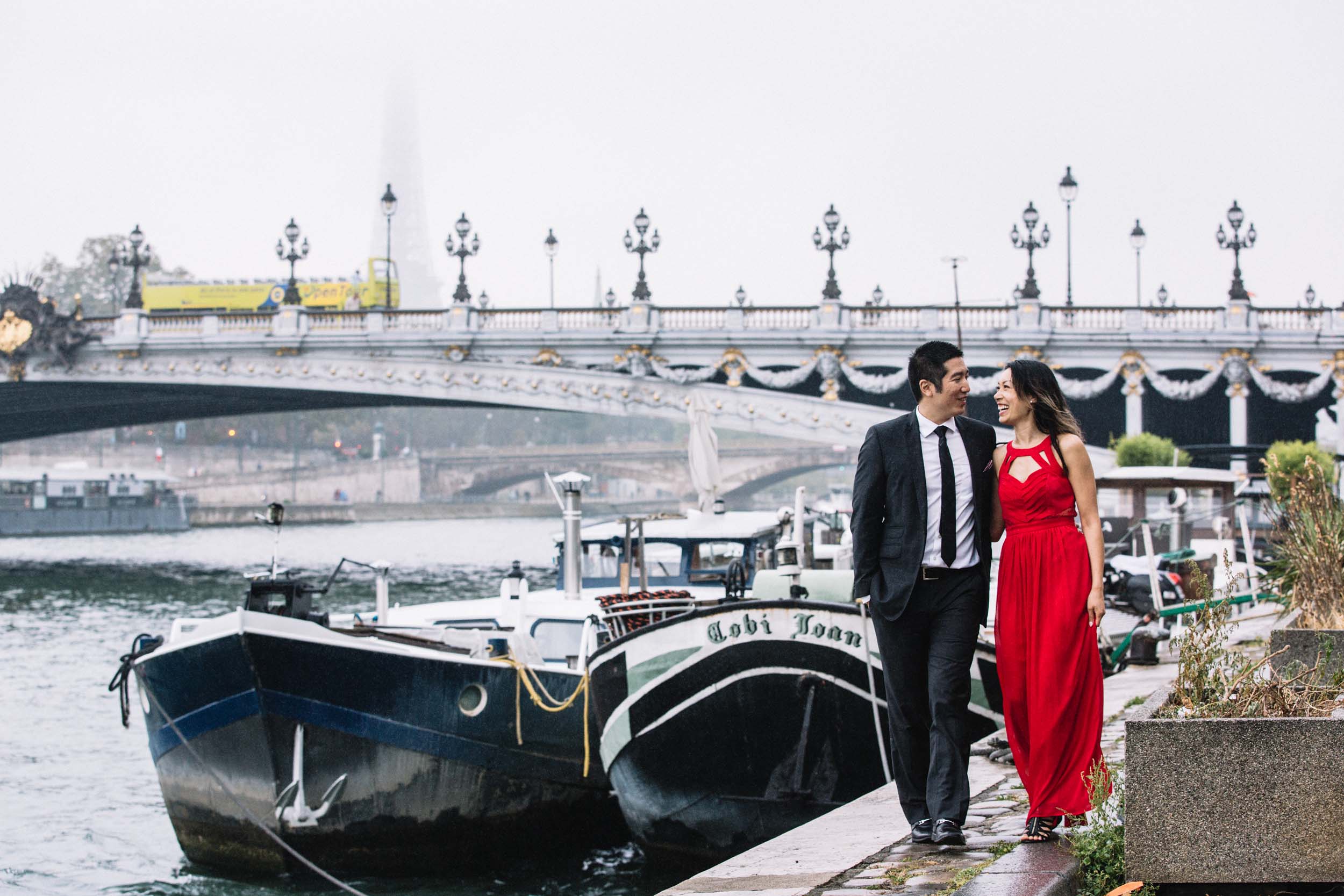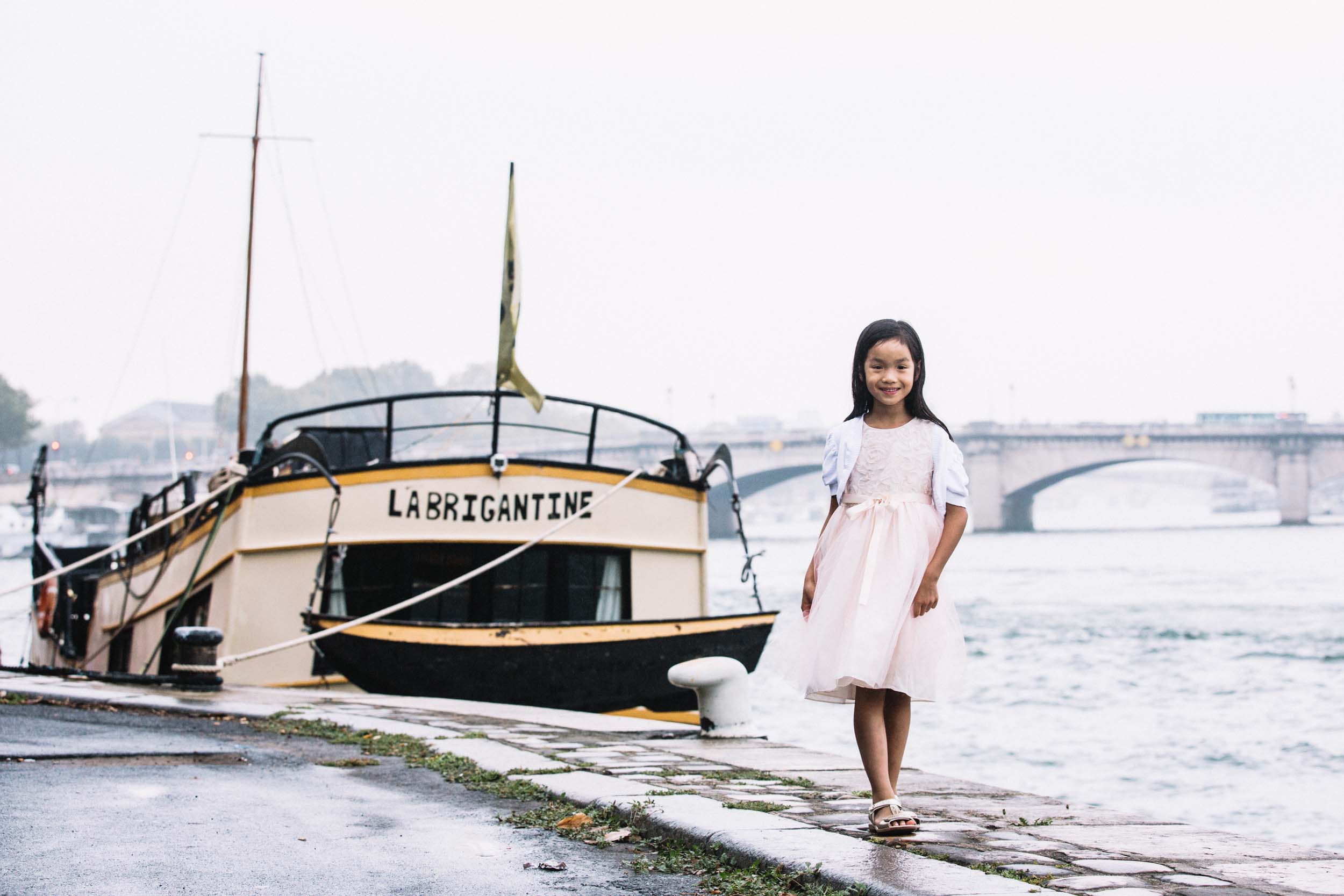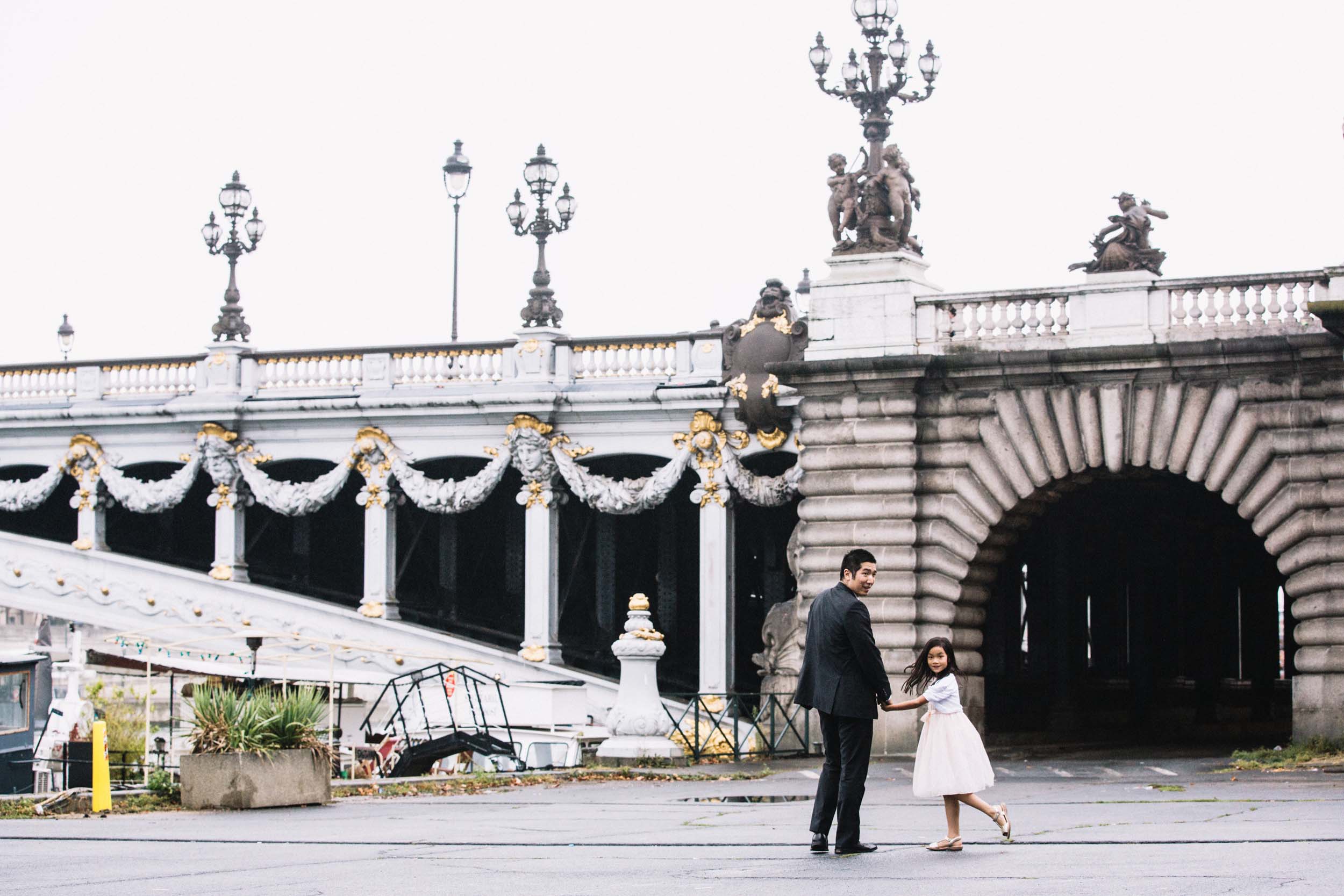 "Our favourite memories include a day trip to Versailles and spending a laid-back afternoon exploring the grounds of the Jardin des Tuileries, Louvre and Palais-Royal. Food is always of utmost importance to us while on vacation and we dined at so many delicious restaurants! The bread, wine, coffee and cheese were phenomenal and we ate everything the French are known for: steak tartare, foie gras, onion soup, croissants, macarons, fries, croque-madame, escargots, along with new-to-us delicacies like whelks and veal head carpaccio.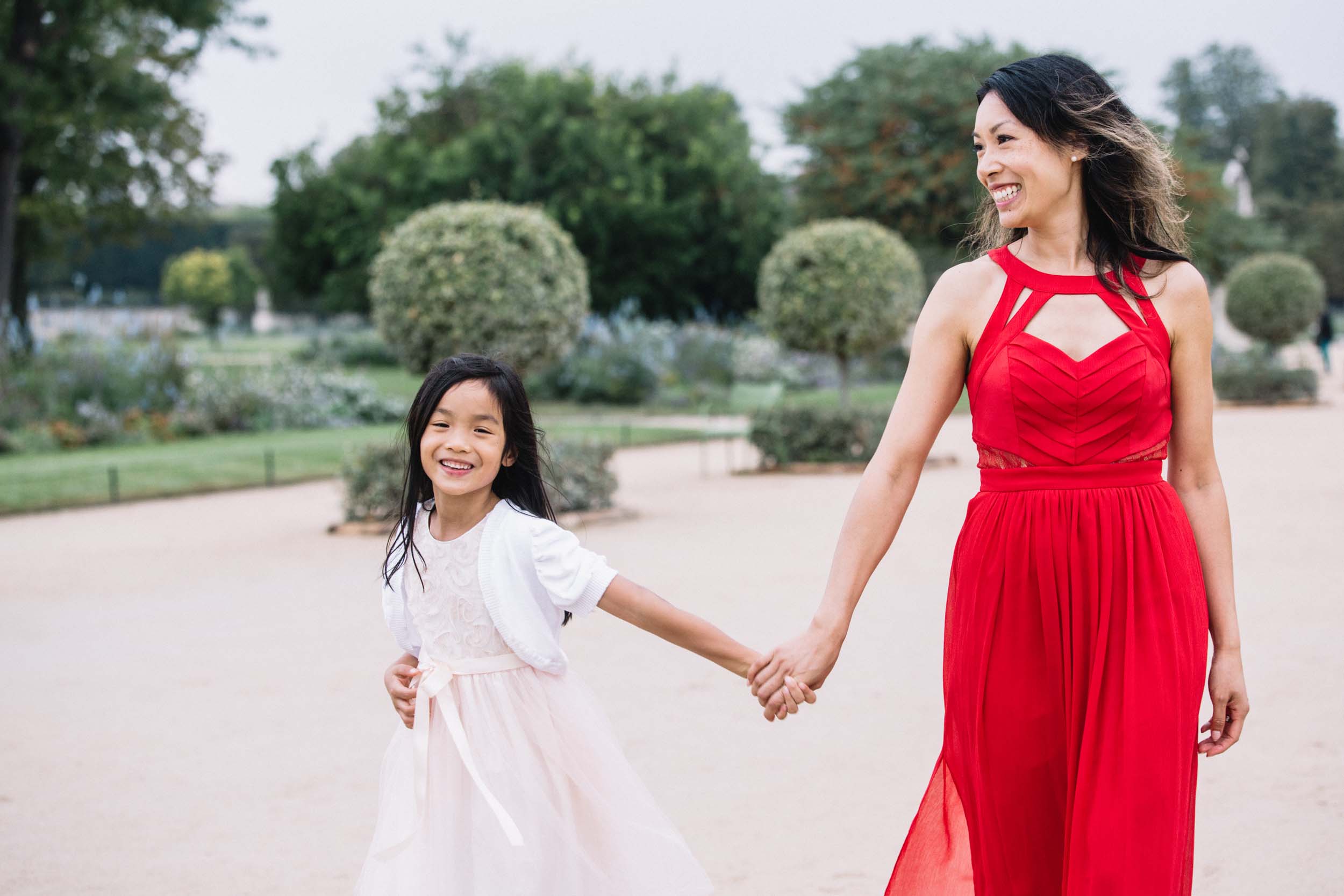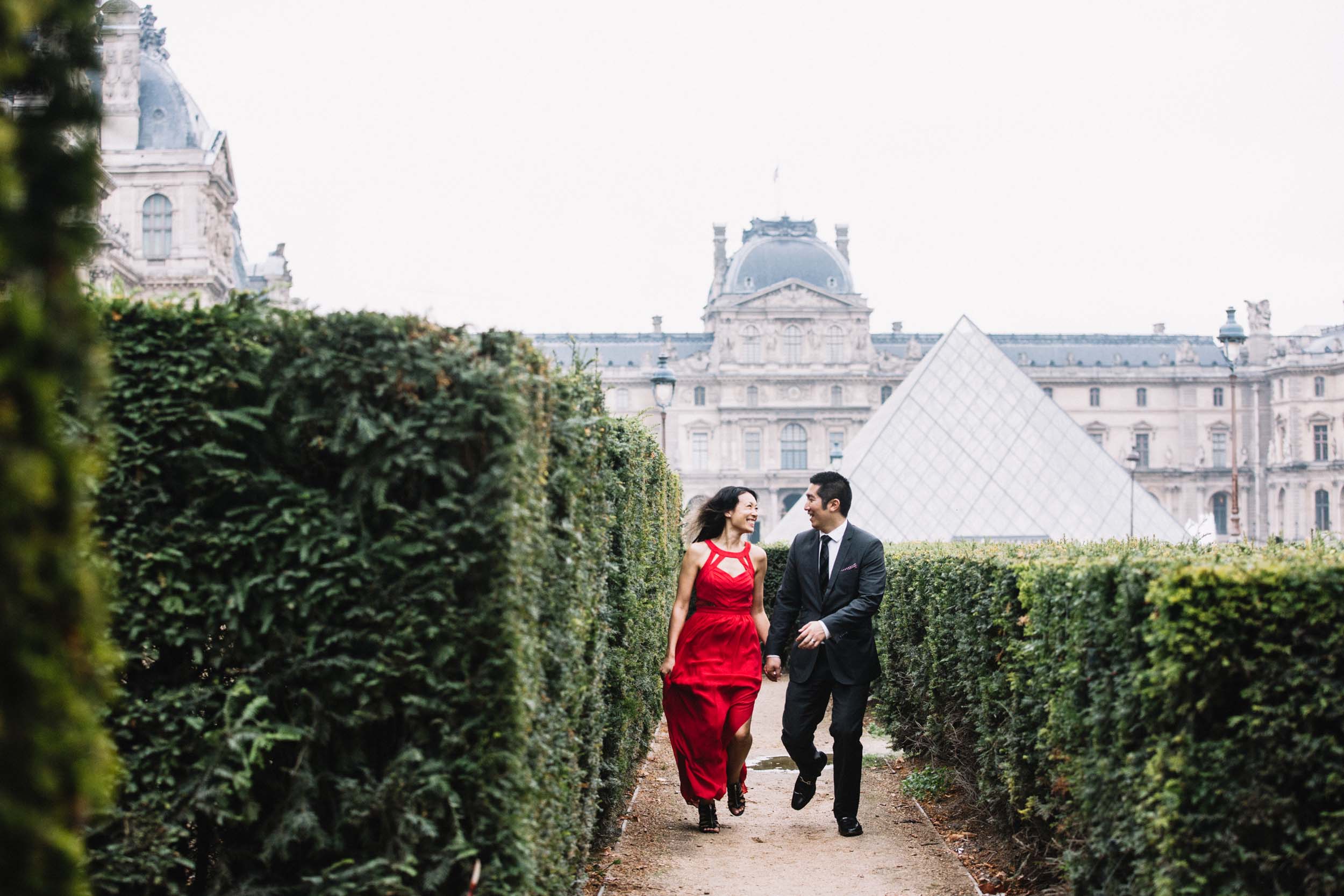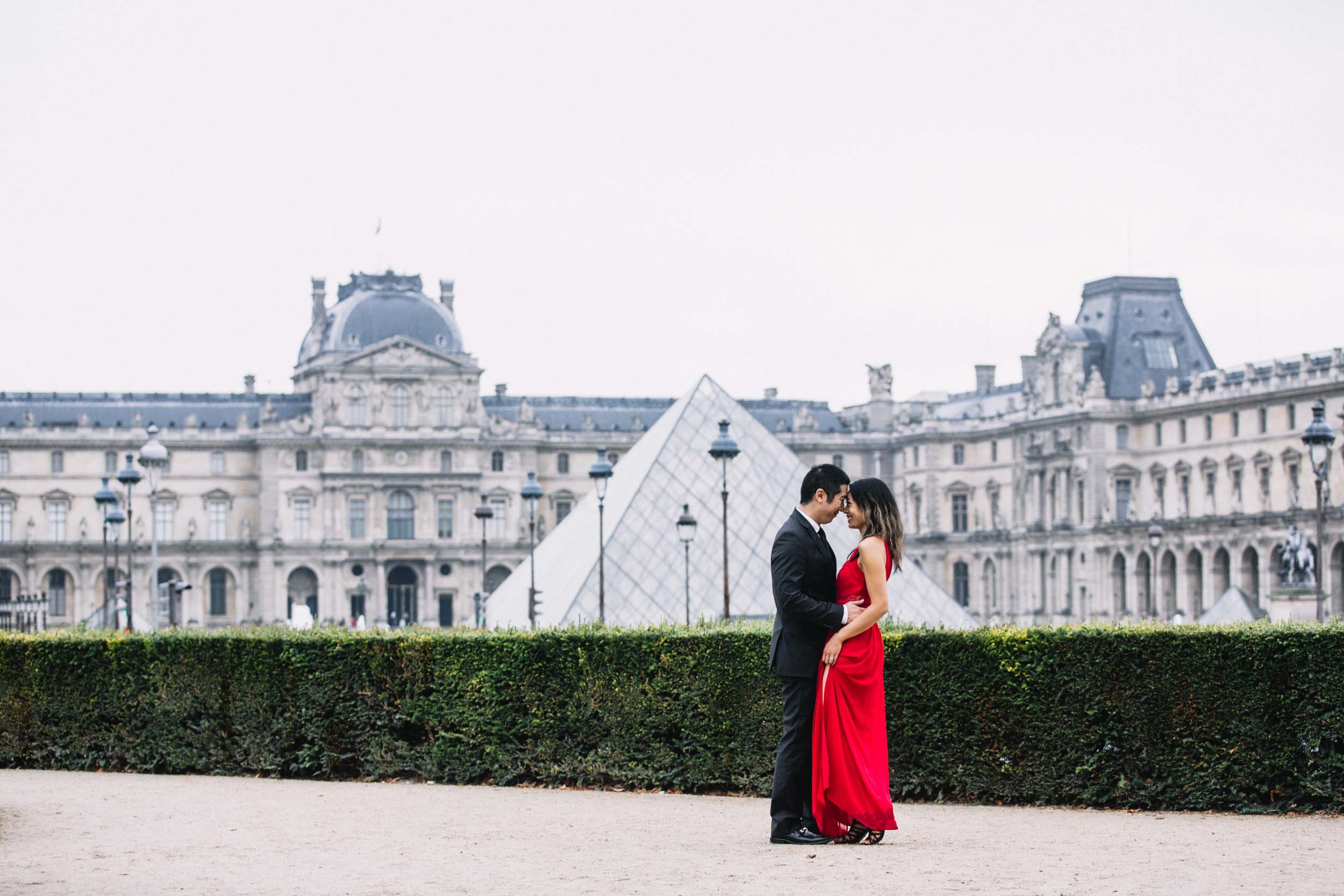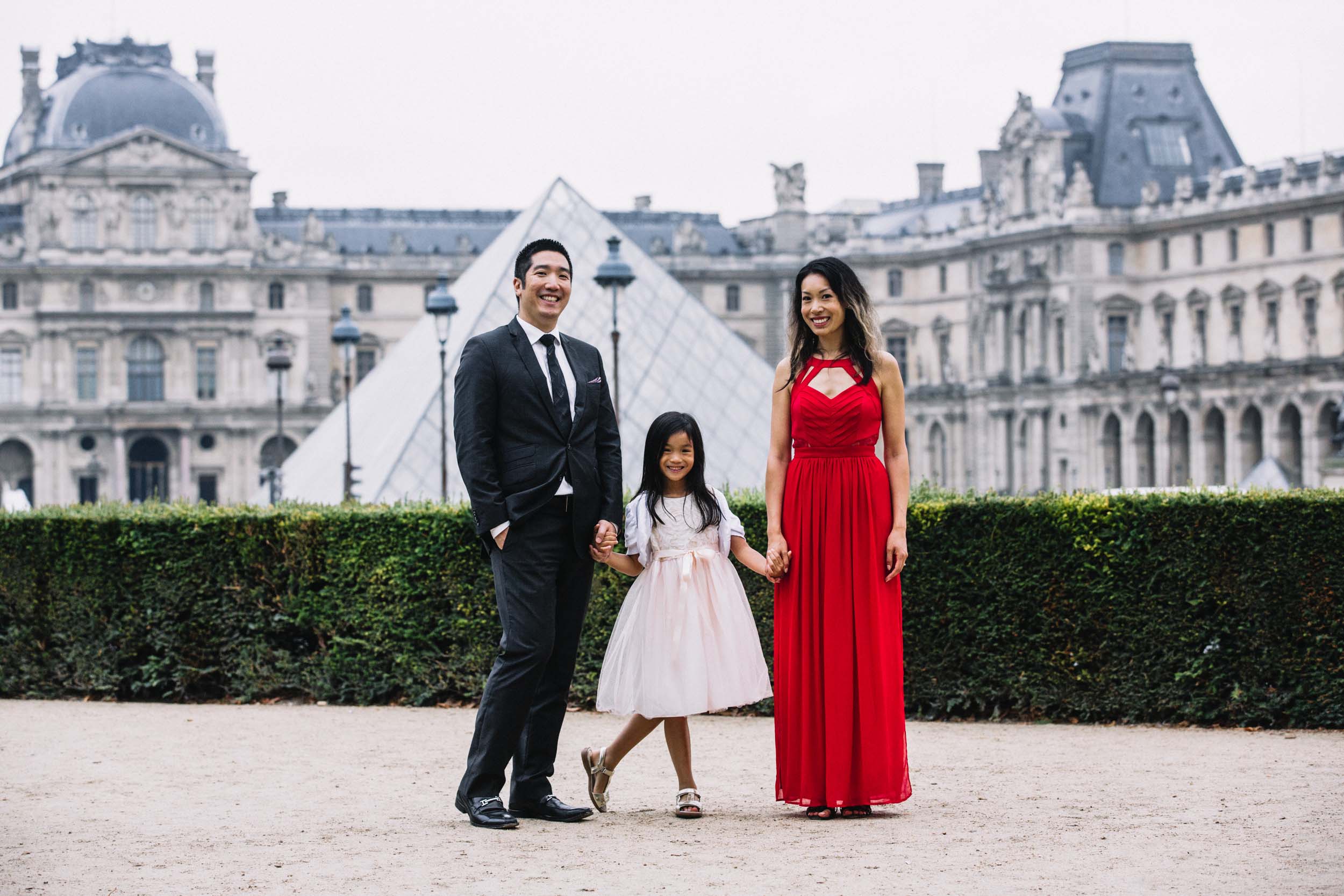 "Although it was raining the day of our shoot, we decided to move forward despite the lack of sunshine. We met up with Olga in the early evening and I think the misty rain made the experience and photos even more magical because Paris is beautiful no matter the weather. We are overjoyed with the stunning photos Olga took of us and our family! They are everything I hoped for and more, and we will treasure them always." – Marisa
See more: anniversary – Eiffel Tower – family – kids – Louvre – love – Paris