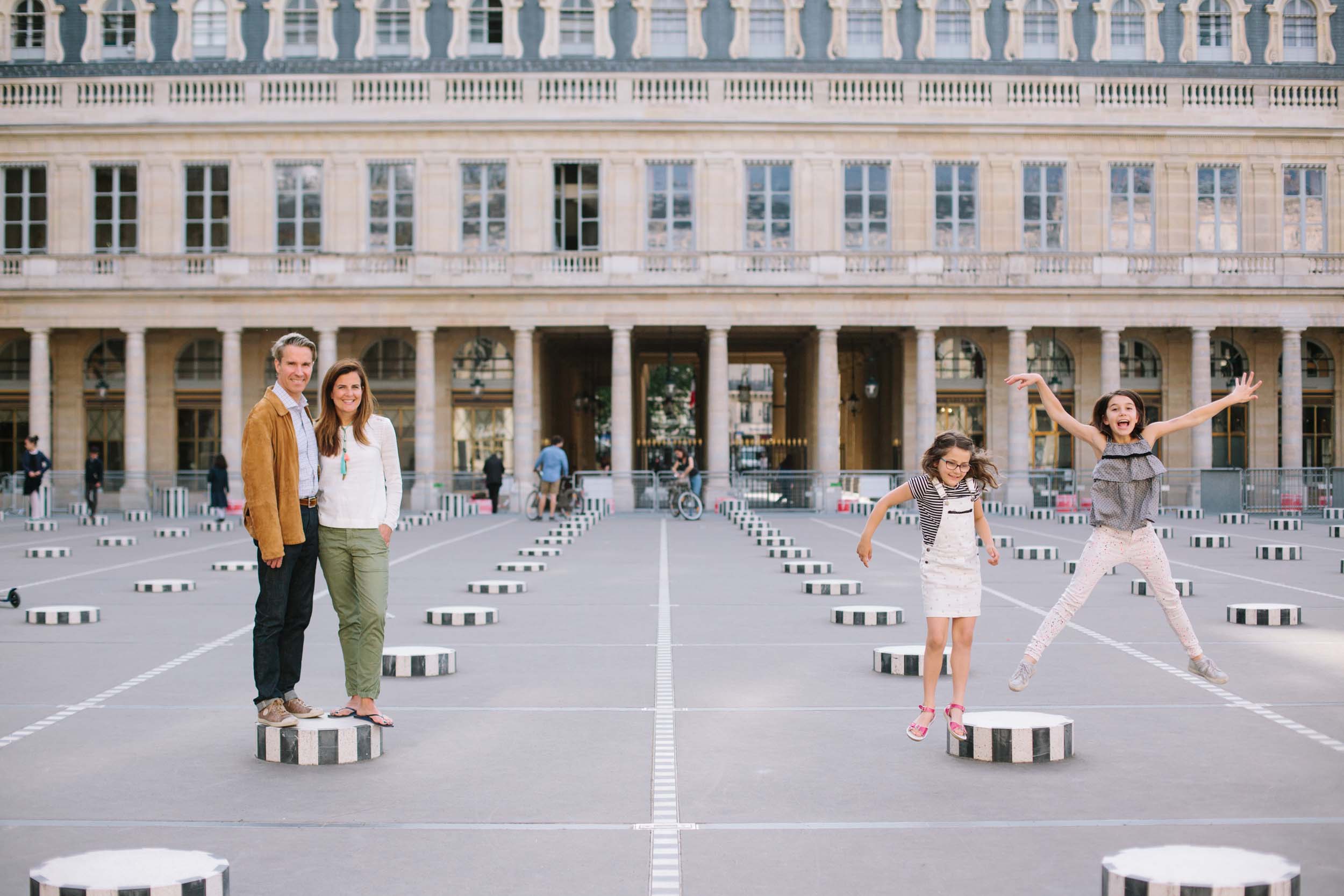 Nicole Feliciano, founder of MomTrends, is an expert on all things trendy for moms. She recently authored Mom Boss: Balancing Entrepreneurship, Kids & Success. Flytographer CEO Nicole Smith is featured in the book talking about the challenges of building a brand and attended the NYC book launch hosted by The Knot founder Carley Roney at their headquarters.
On a recent family trip to Paris, Nicole Feliciano and her family marked their trip with a Flytographer session. We caught up with her to get the 411 on her favourite travel trends, fashion advice and more.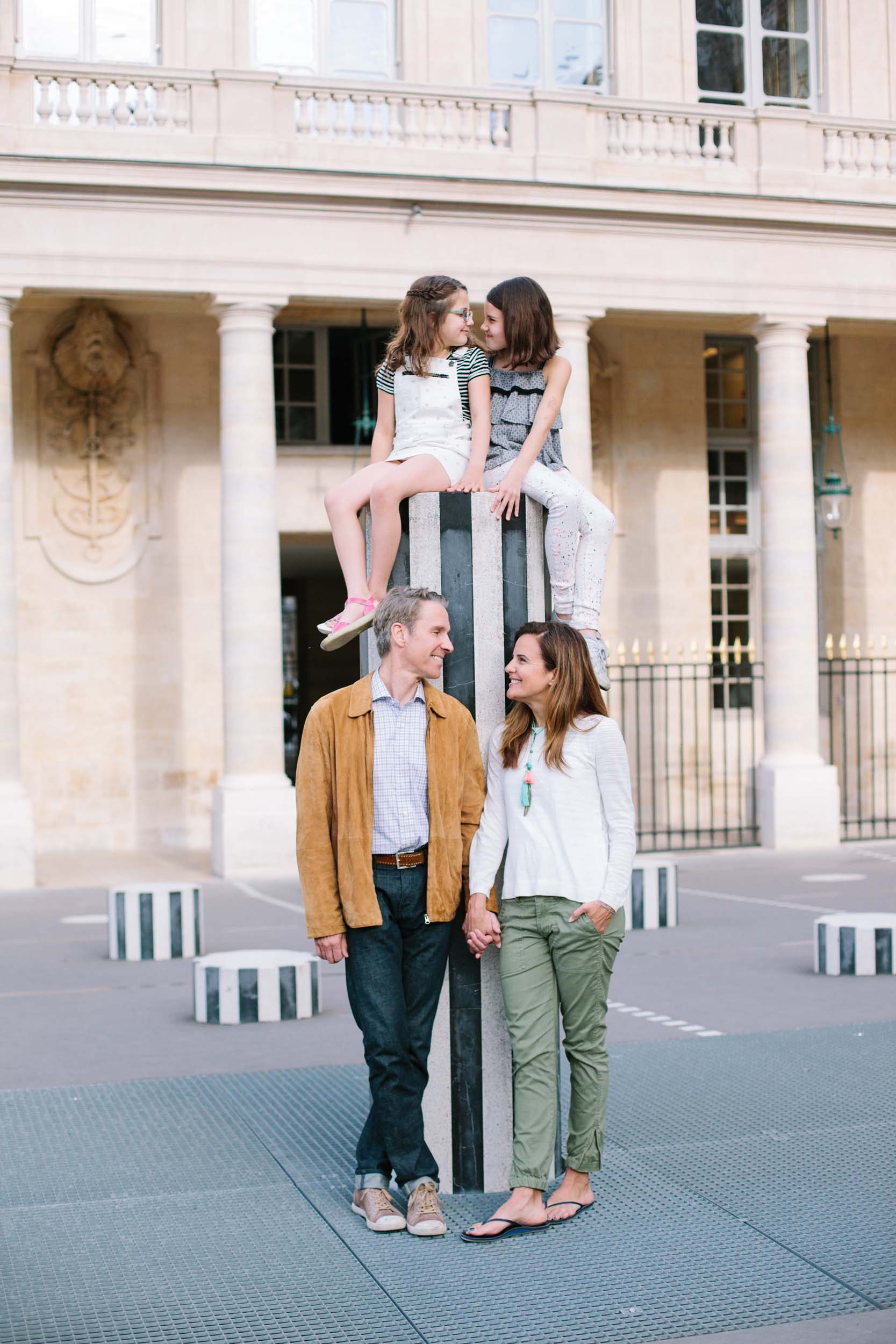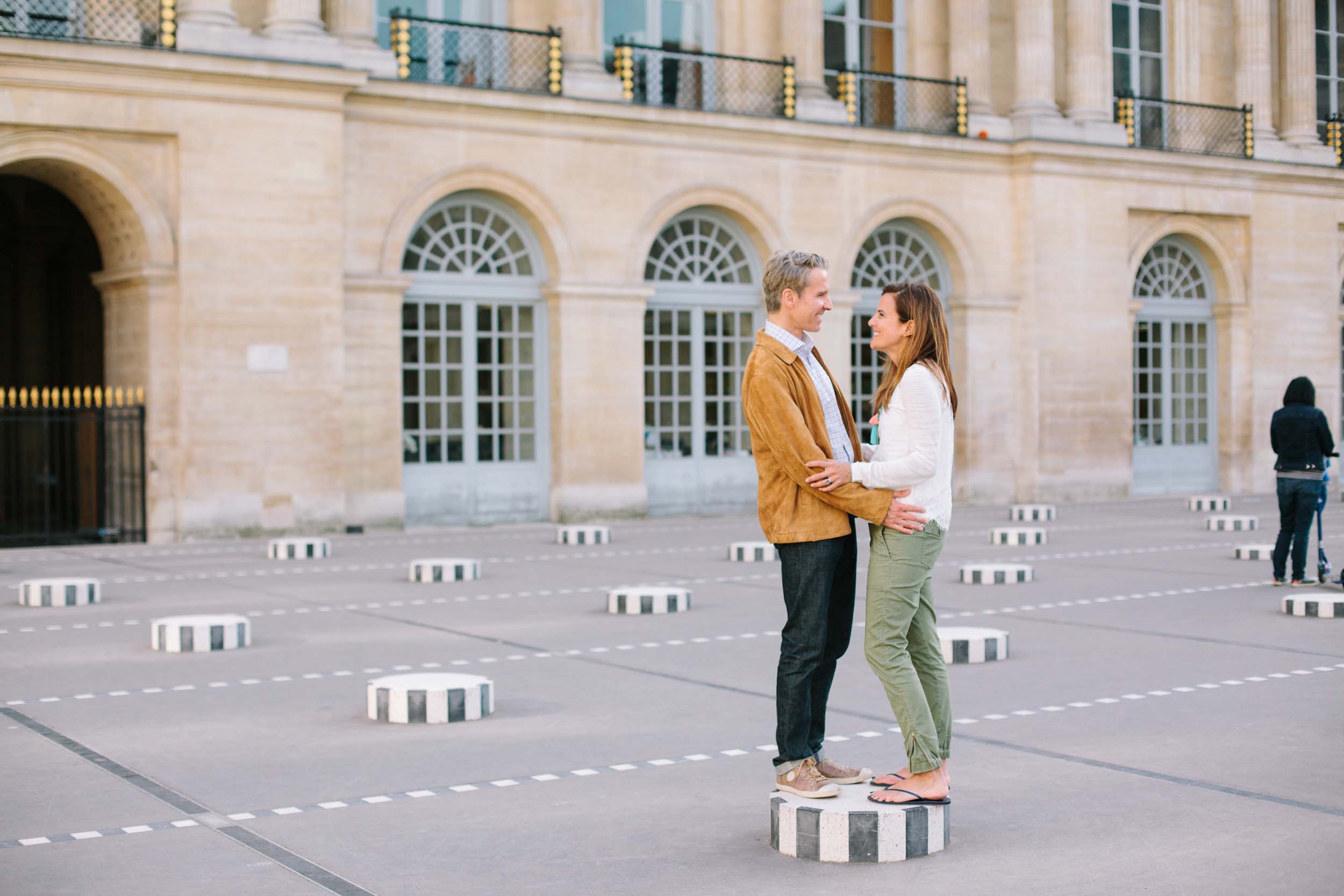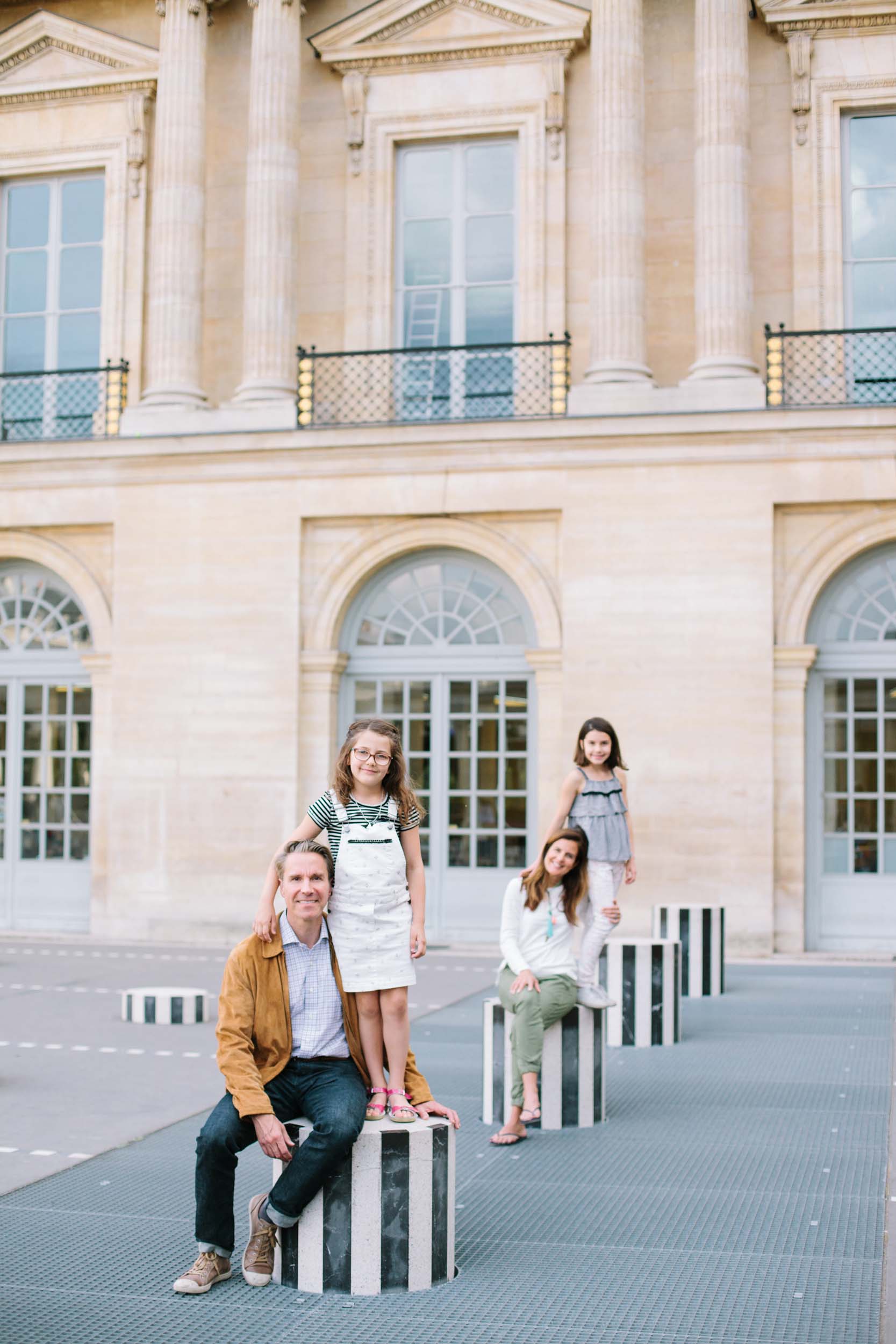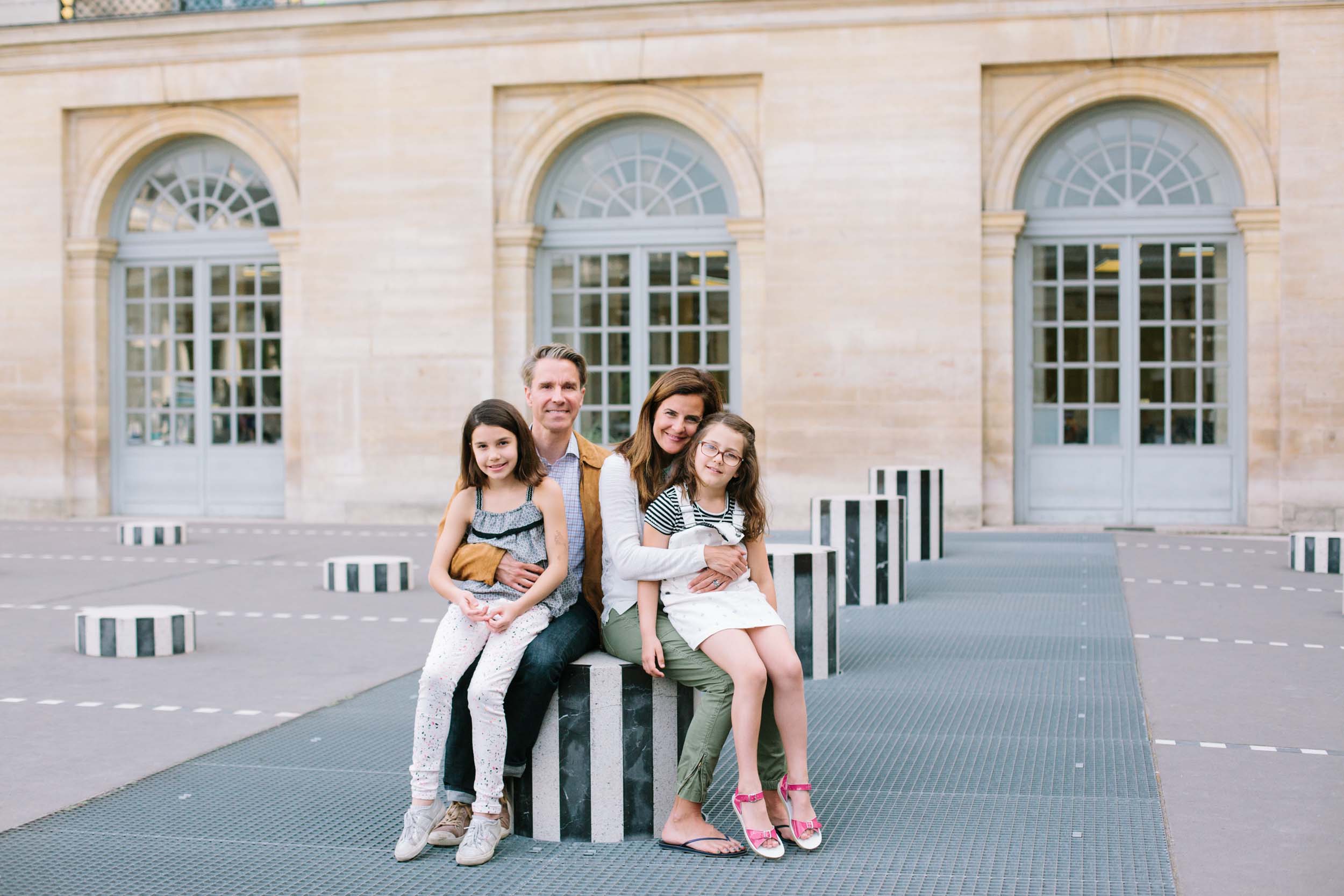 1. What are your favourite current travel trends specifically appealing to all the moms out there? I love the trend of going to London. Now that the dollar is strong against the pound, it's a perfect time to travel to see the classic London spots. London is a great first European city to navigate with kids. It's easy to master the tube system and extremely walkable. Don't miss the Harry Potter Studio Tour outside of London. Plan your trip here.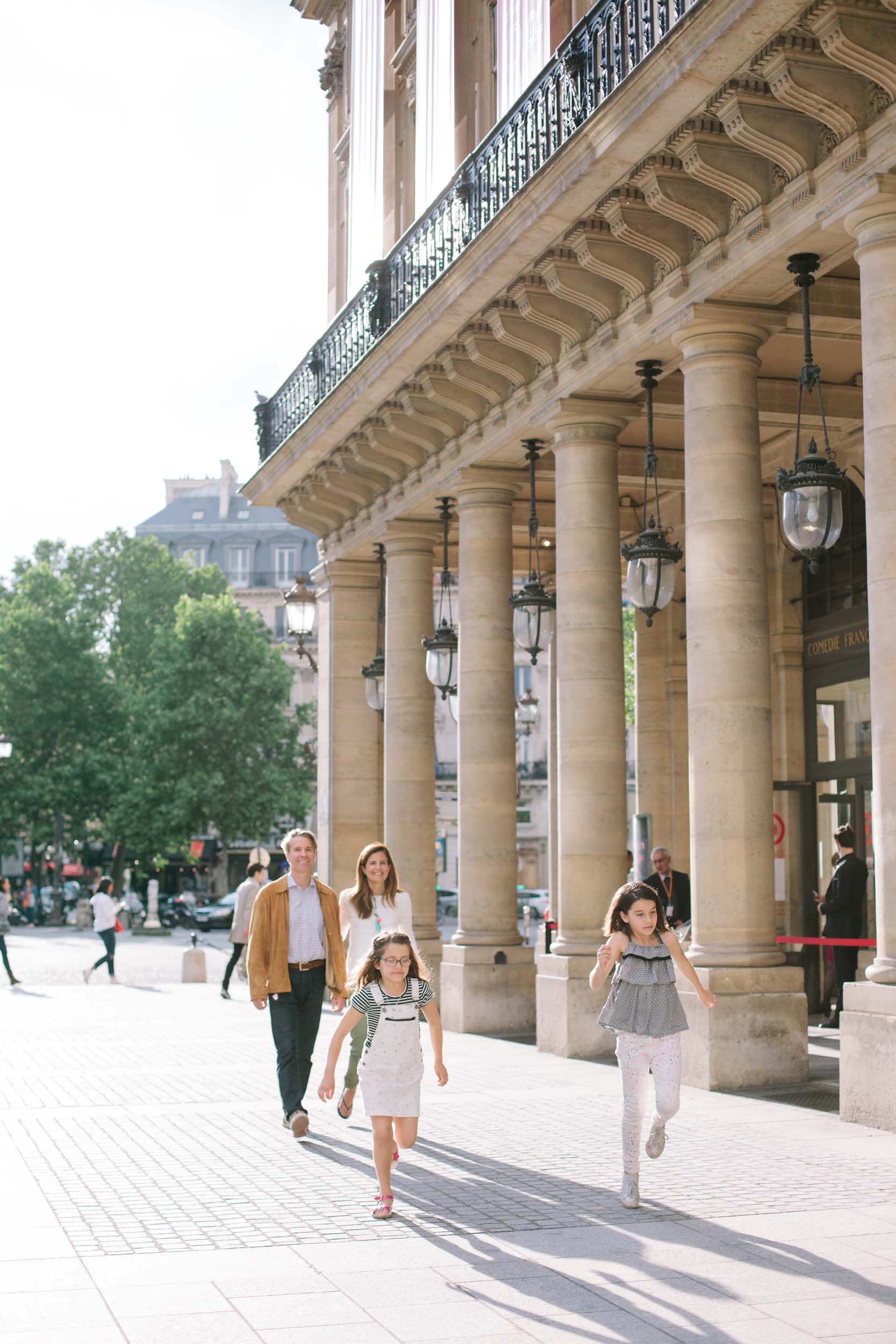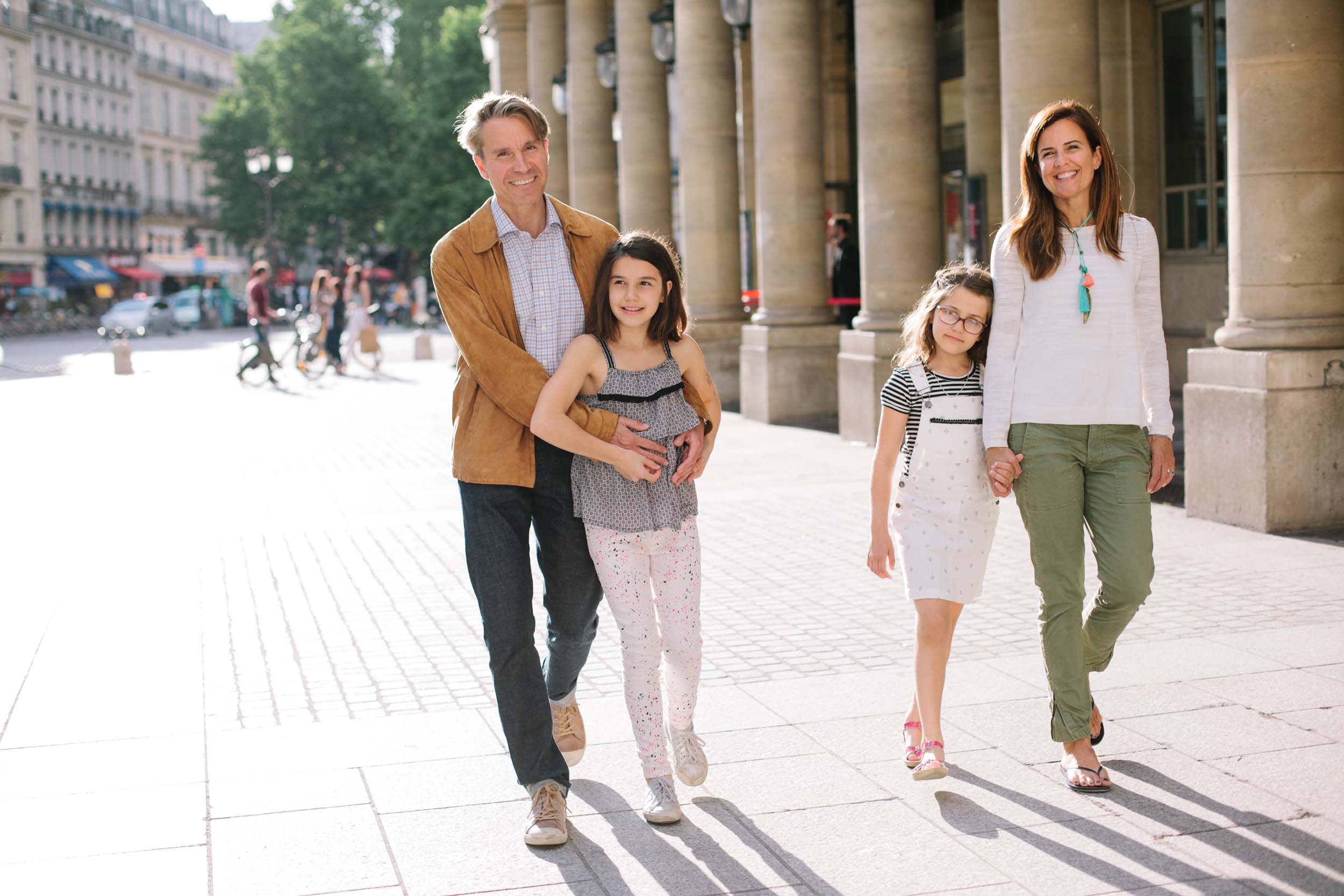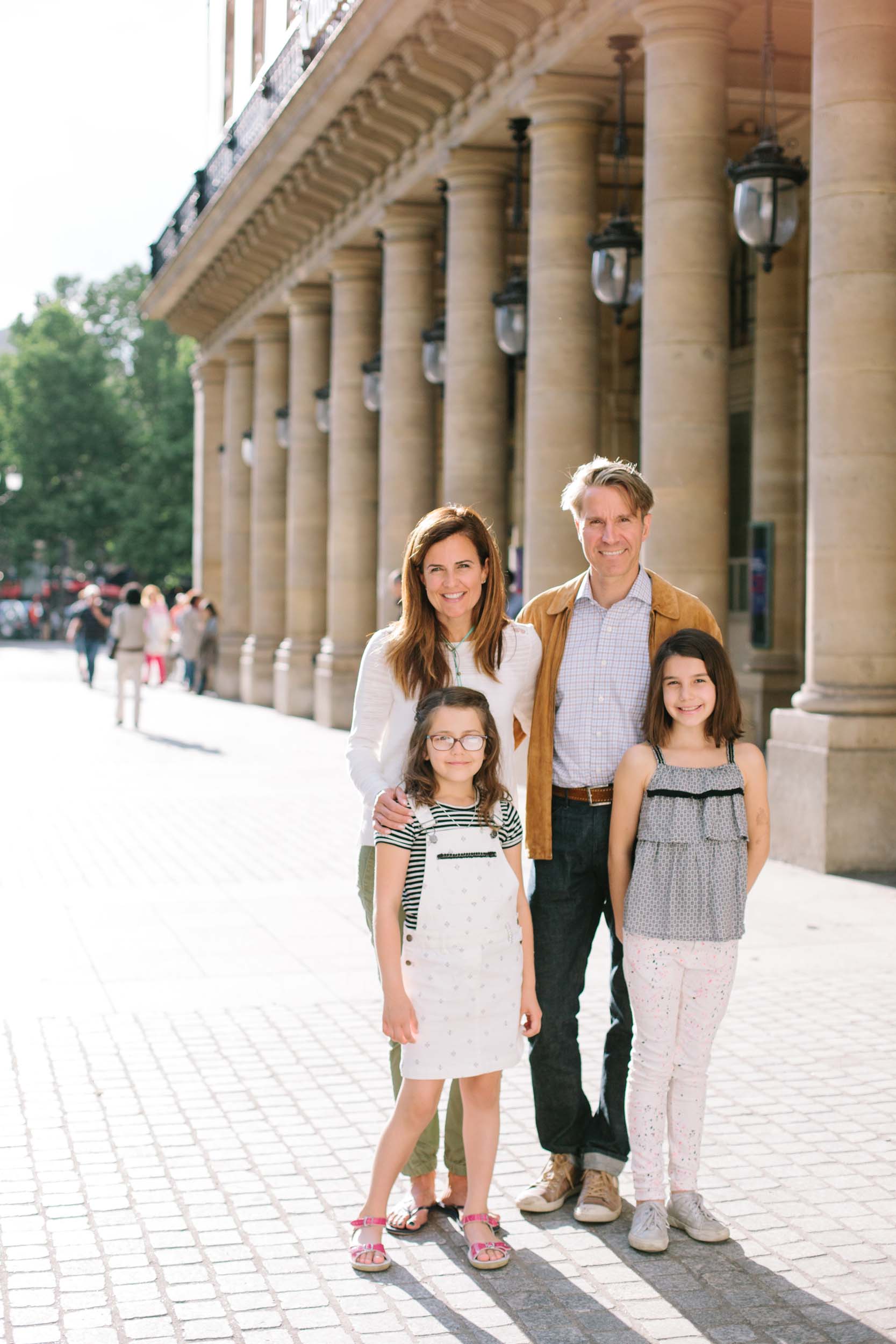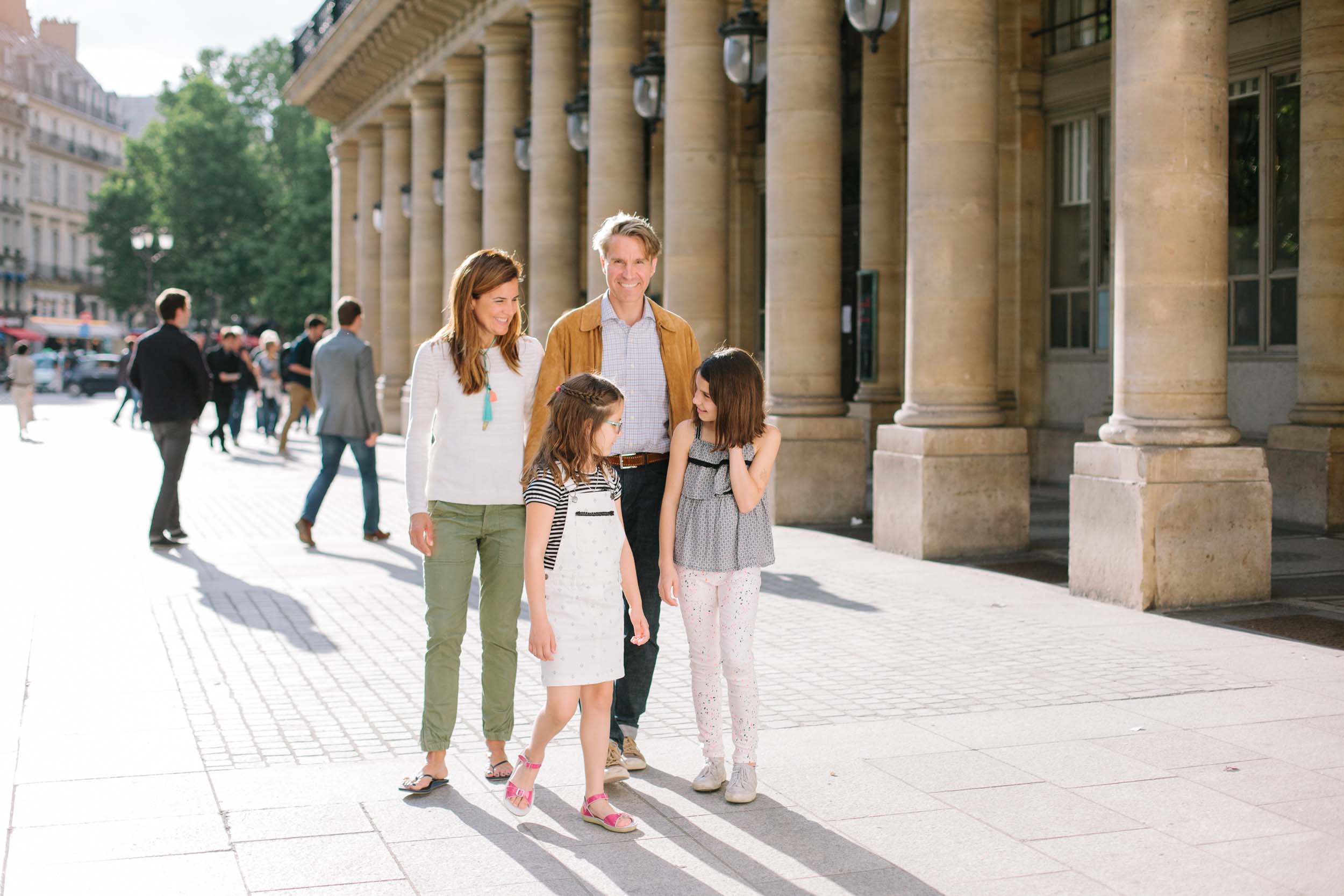 2. What is your can't-live-without-it item when travelling? My lame answer is my phone. I buy the roaming package so I have access to Google Maps and Instagram. My more inspired answer is reading material. I've been waylaid far too many times. Nothing makes the time go faster than a good book. Right now, I'm reading Before the Fall (it's excellent). I subscribe to Book of the Month Club so I'm never out of good reading material. More on that here.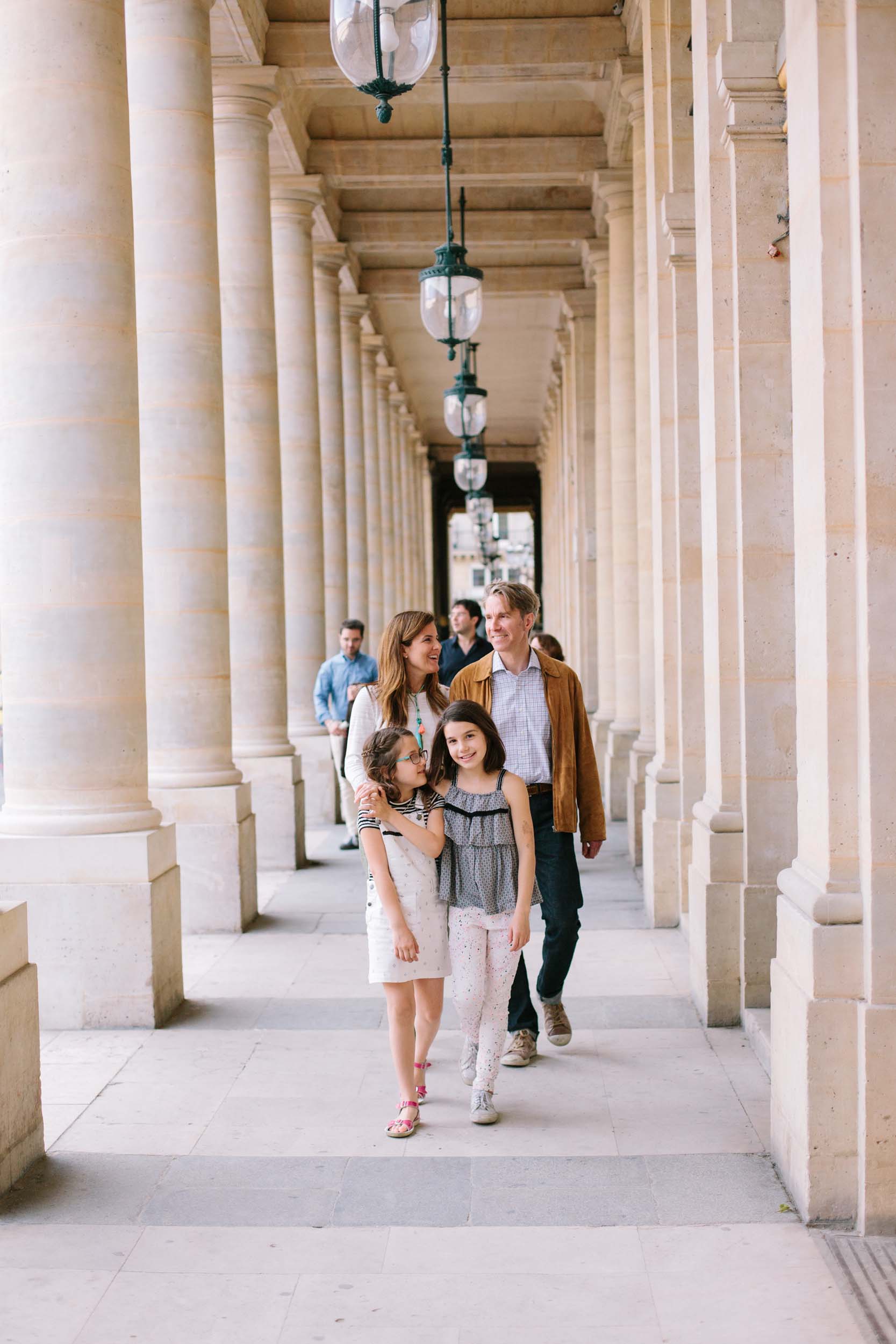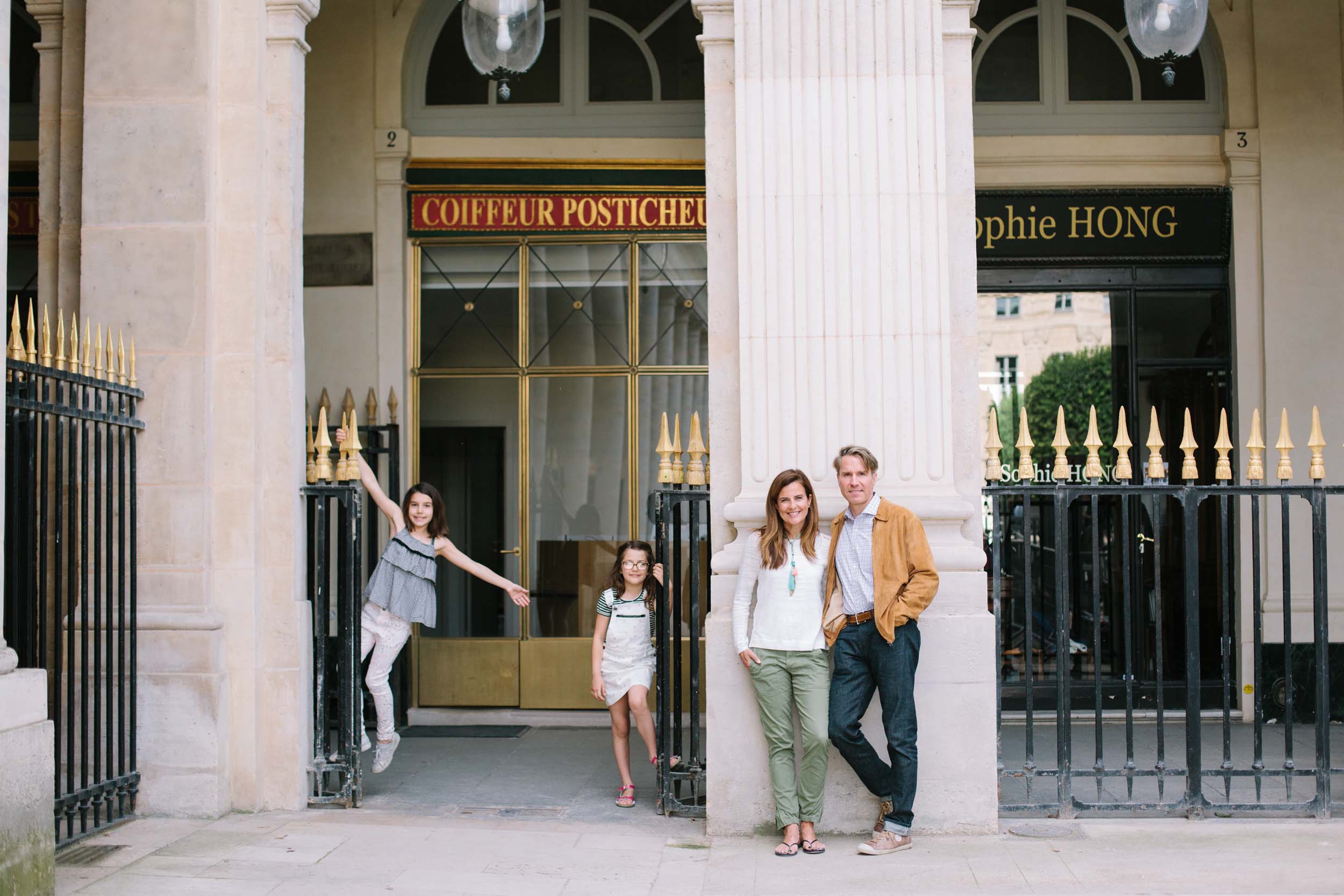 3. What is your top tip for planning a trip the entire family enjoys? Stay at a hotel with a pool. Even in the city. Pool time allows everyone to unwind. We swim first thing after getting into a new city – it's a great way to shake off jetlag.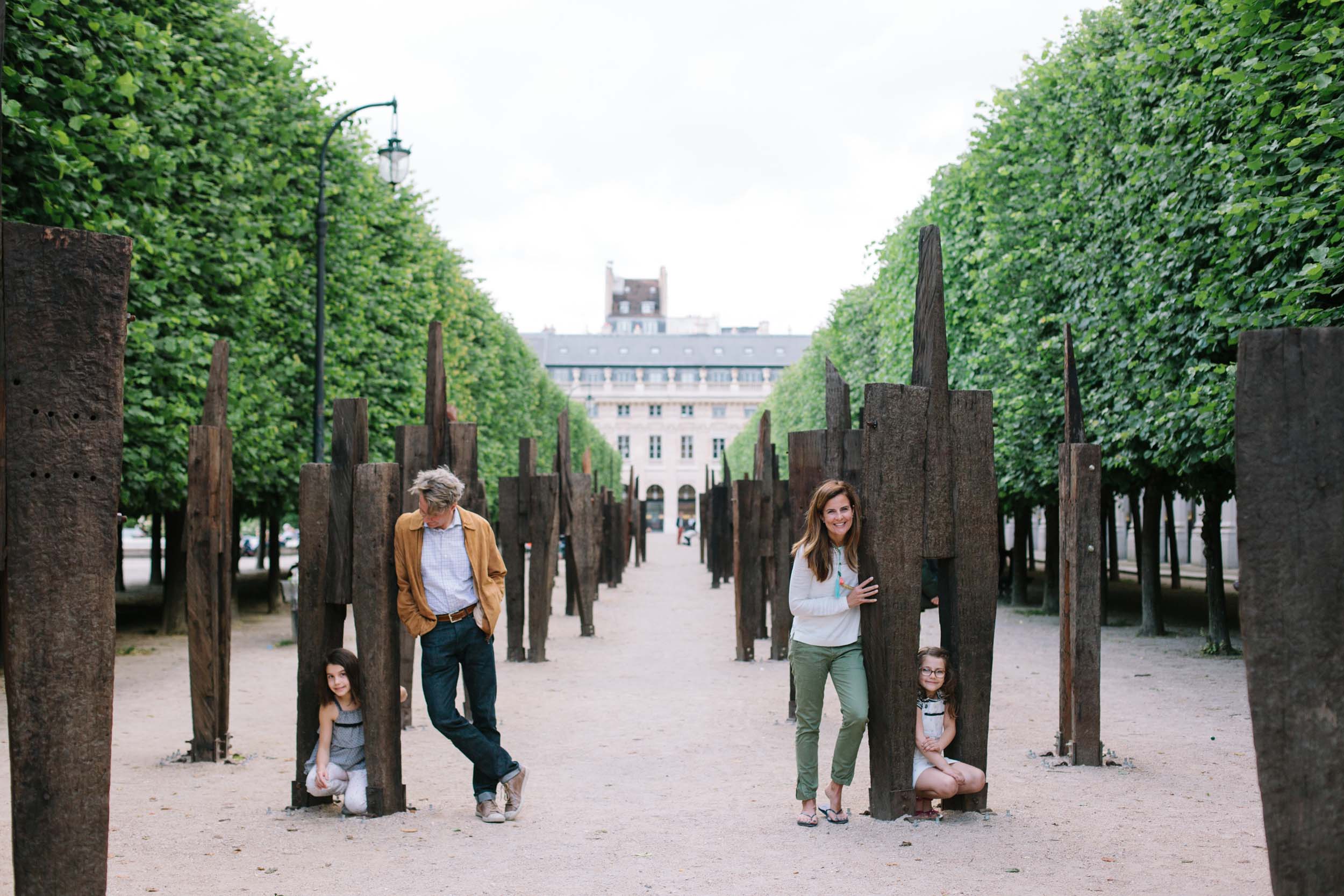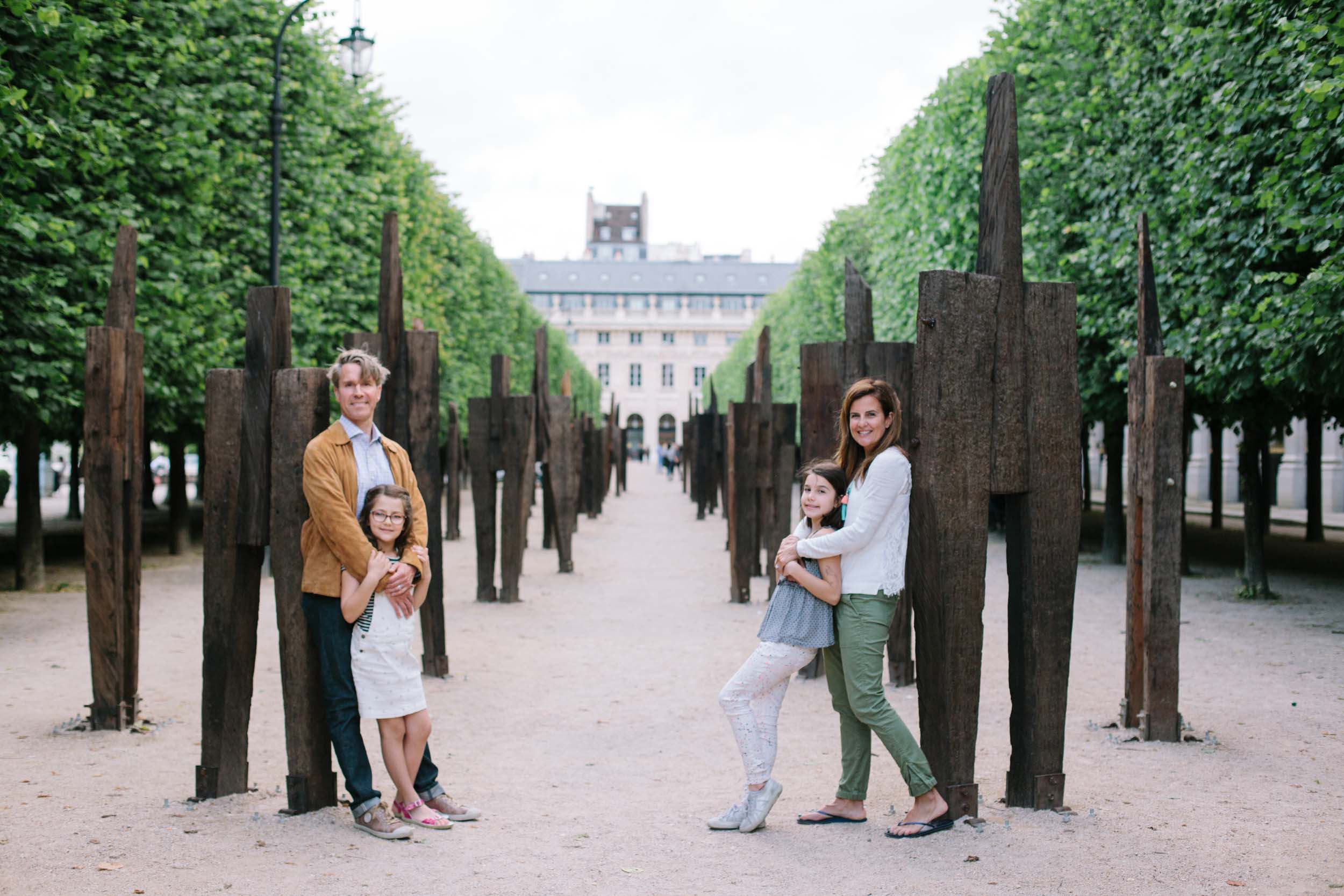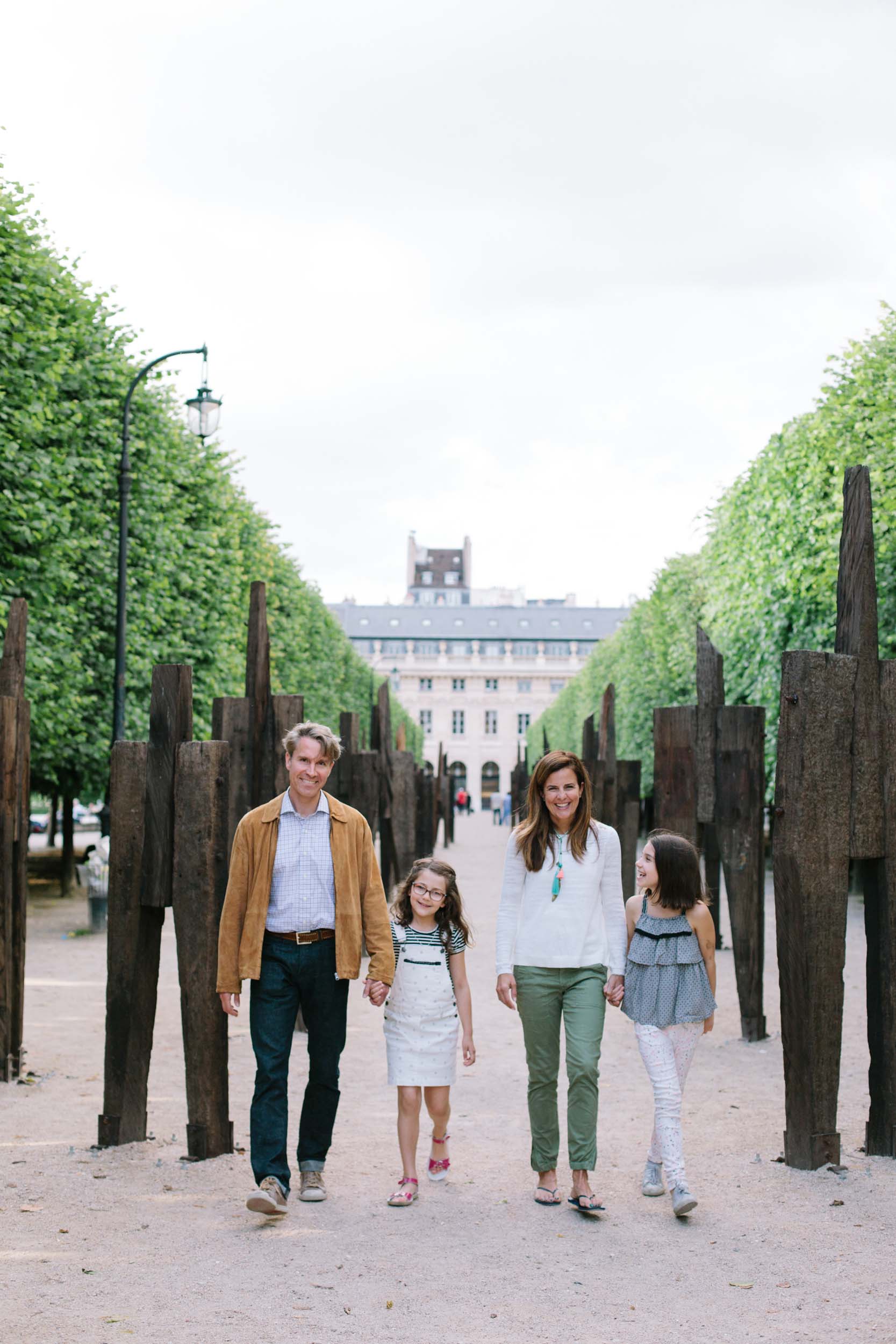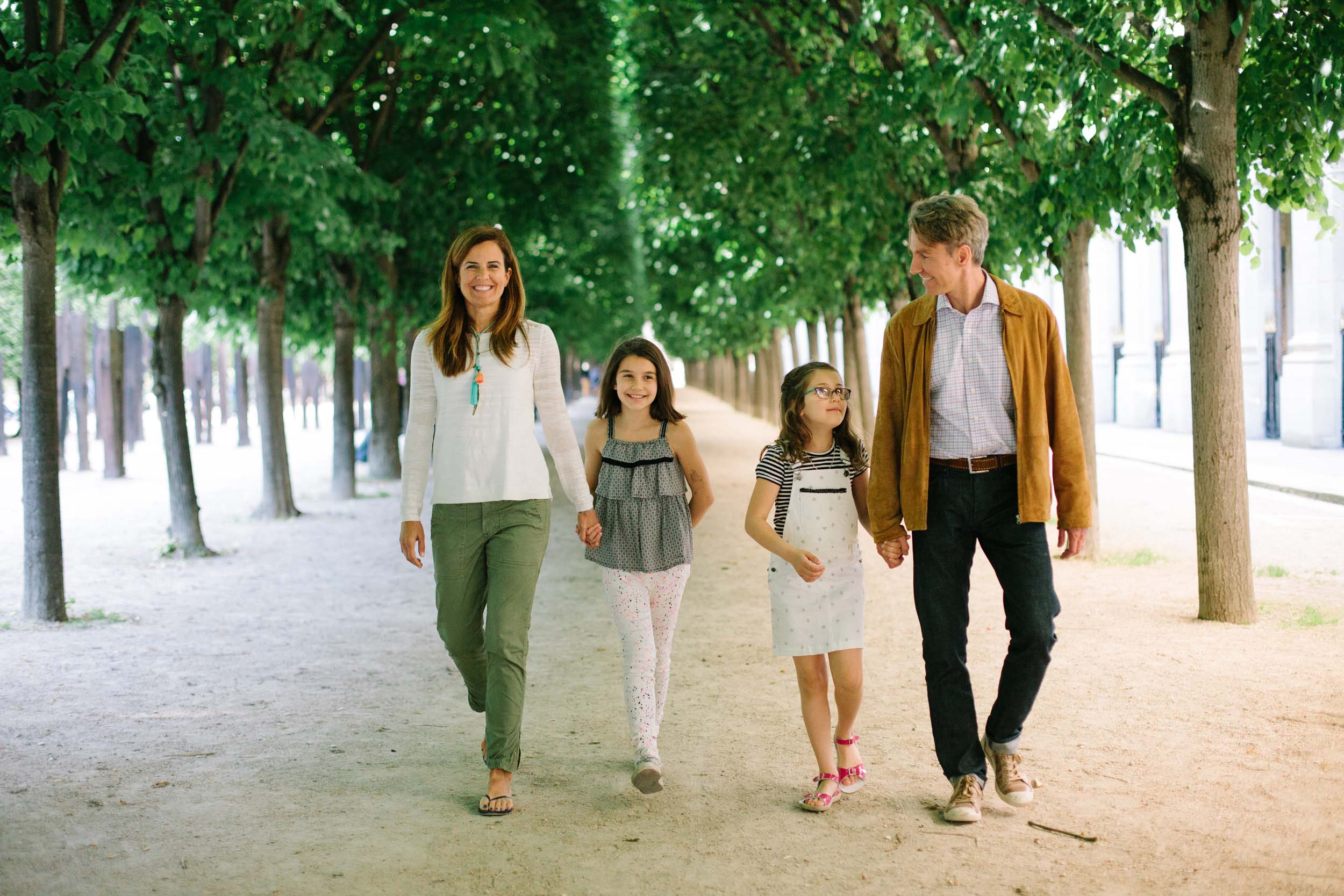 4. Do you have any advice for being both fashionable and comfortable while travelling? Bring lots of scarves. They add a pop of colour and print without weighing a ton. I like big, long scarves that can be tied in a variety of ways. I also stick to a colourway for each trip: navy, olive, black or grey and then the colourful scarves turn clothes into an outfit. This scarf-tying video is one of our most popular – it's a great trick for travel.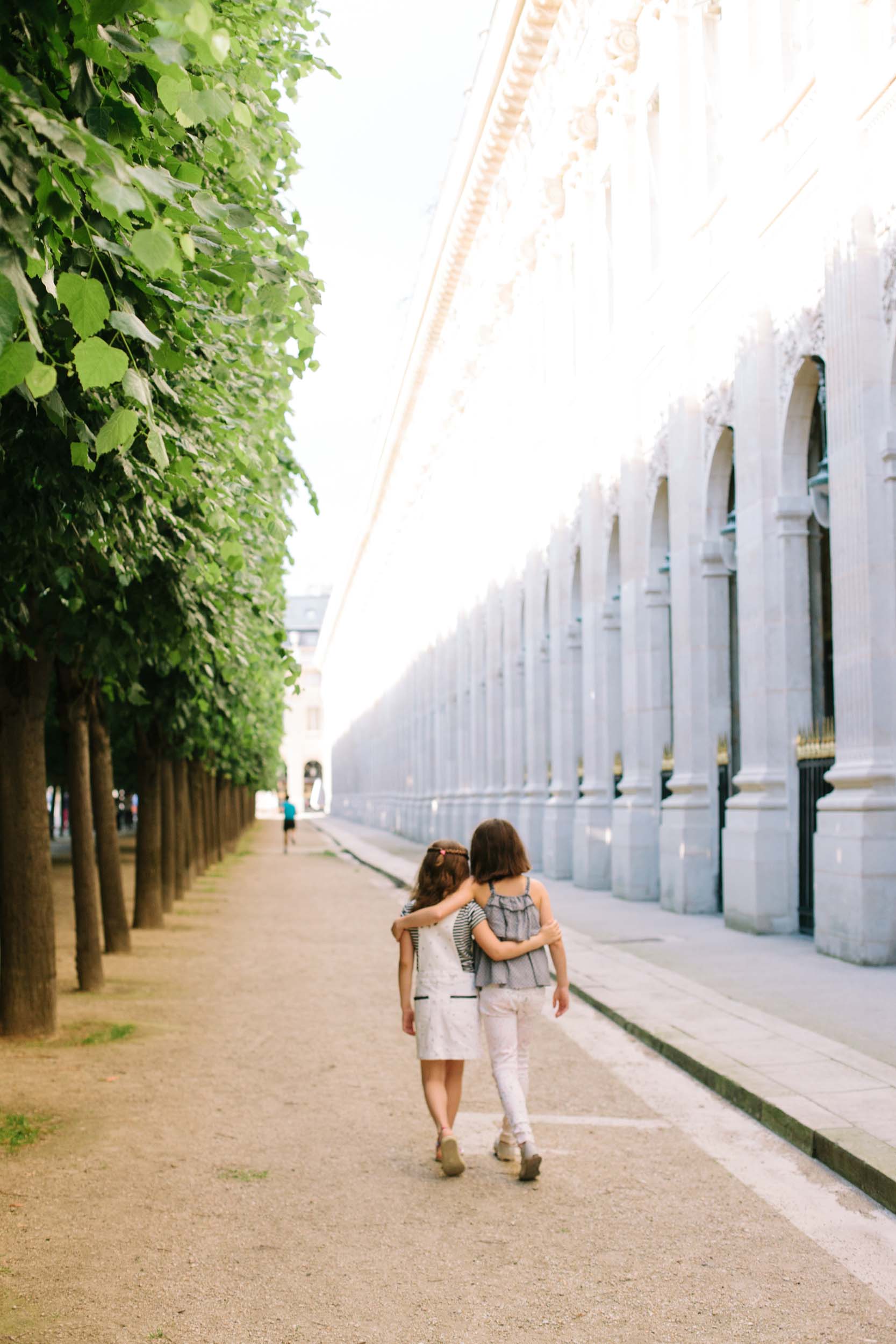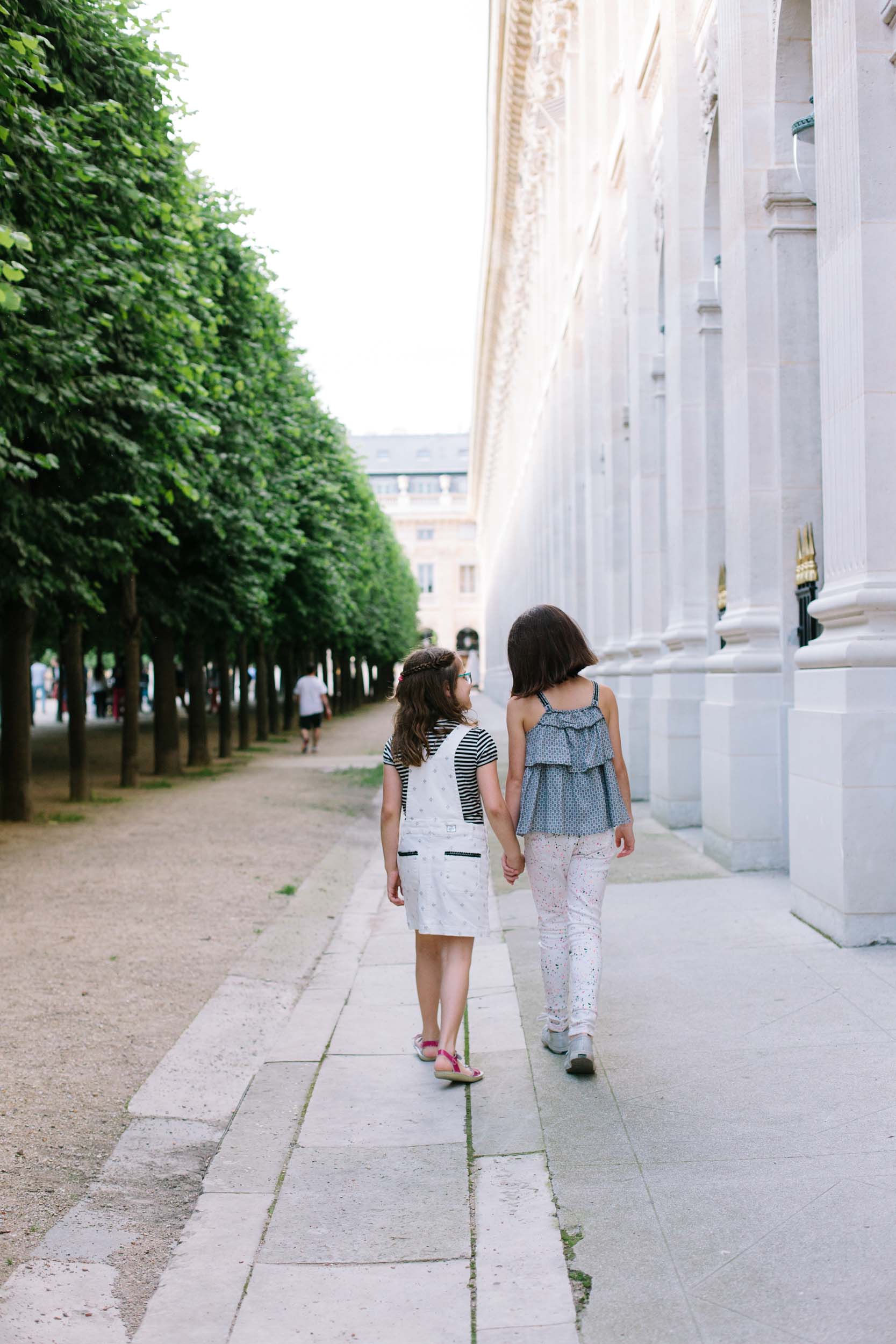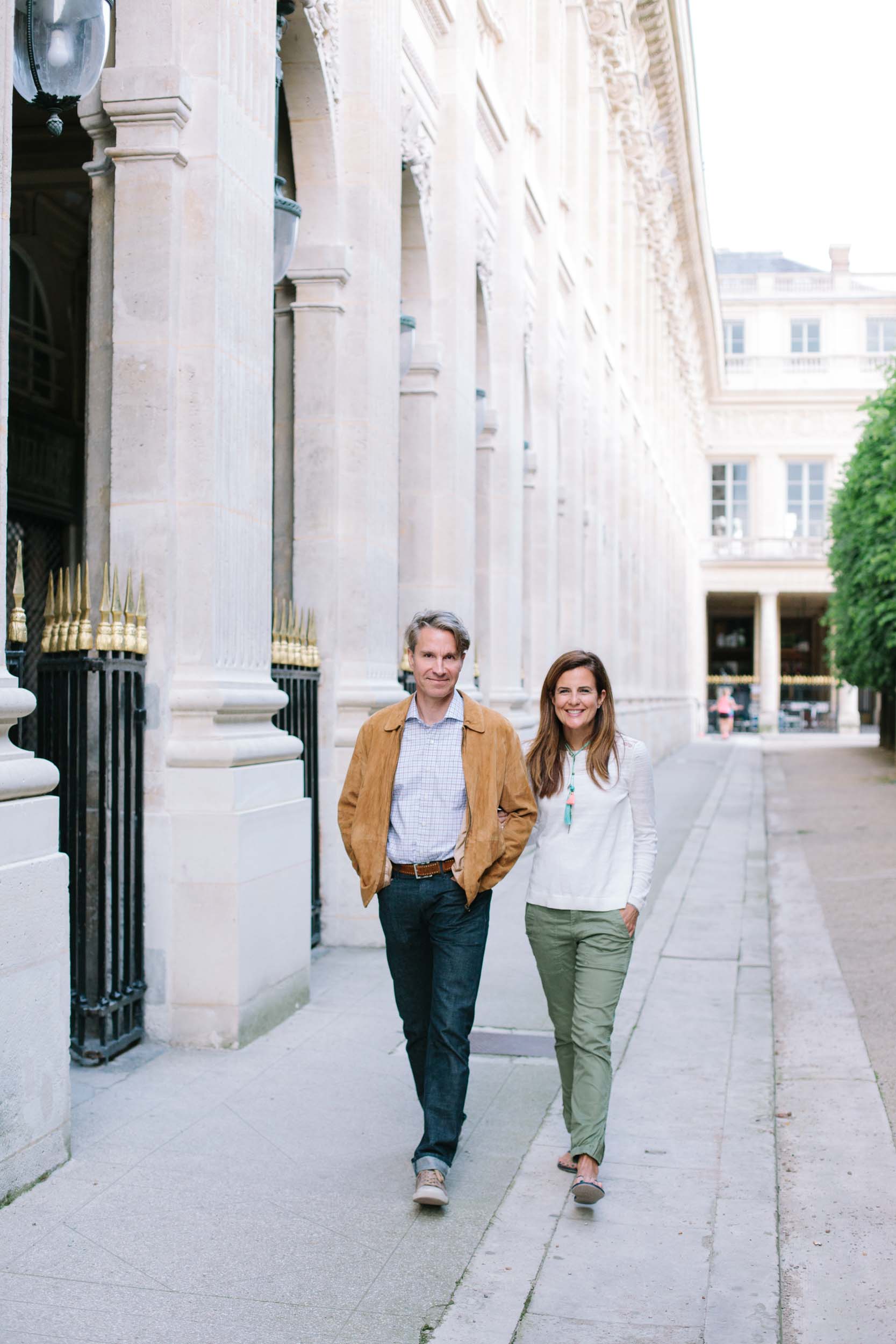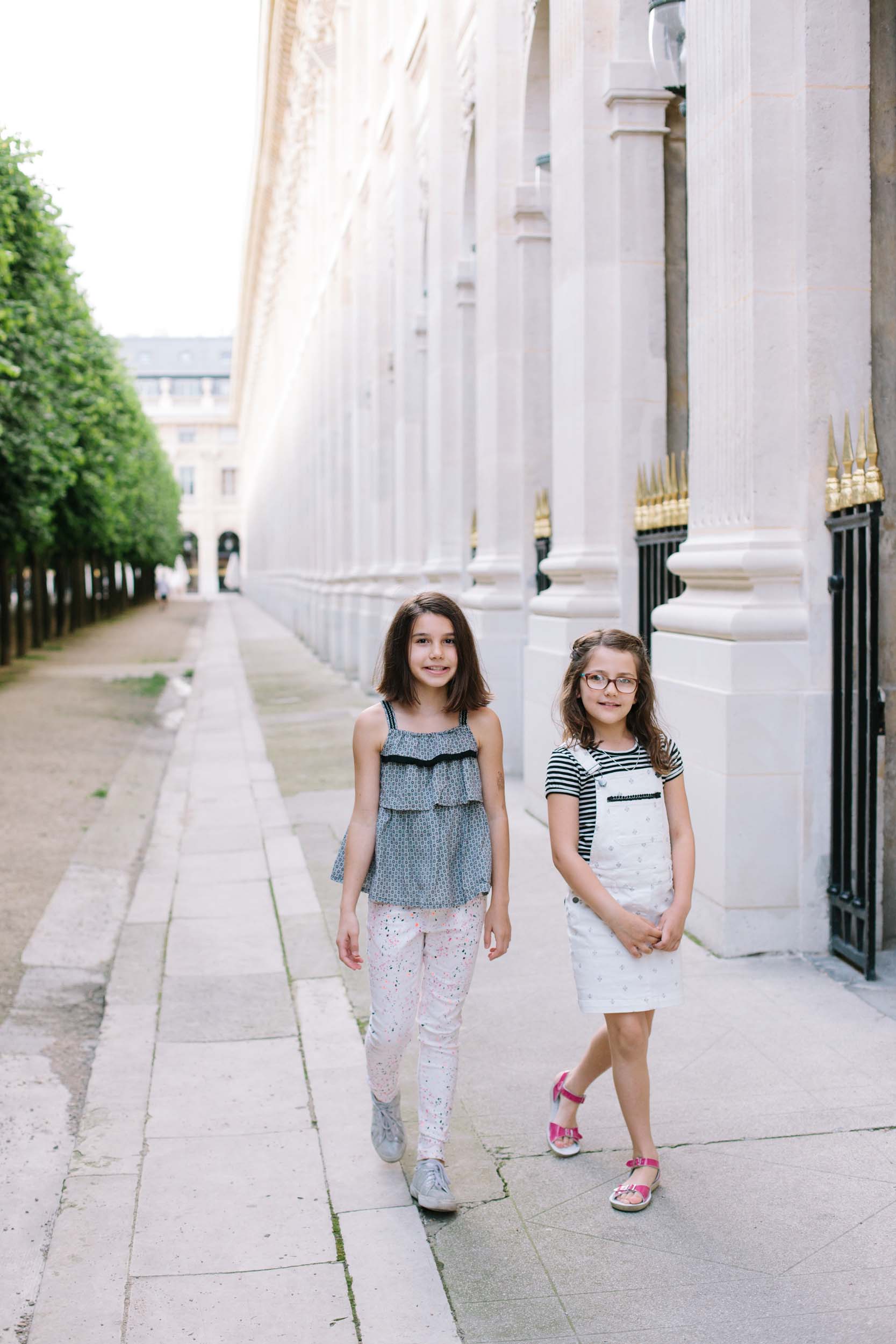 5. Tell us the one fashion accessory you wouldn't dare leave home without when you travel. I'm a shoe girl. I can go with a few basic pieces of clothing, but I have to have shoe options. Right now, I'm all about the booties. I have a pair from Vionic that are super chic, but also supportive. I'm always on the hunt for shoes that look good and also allow me to walk for miles.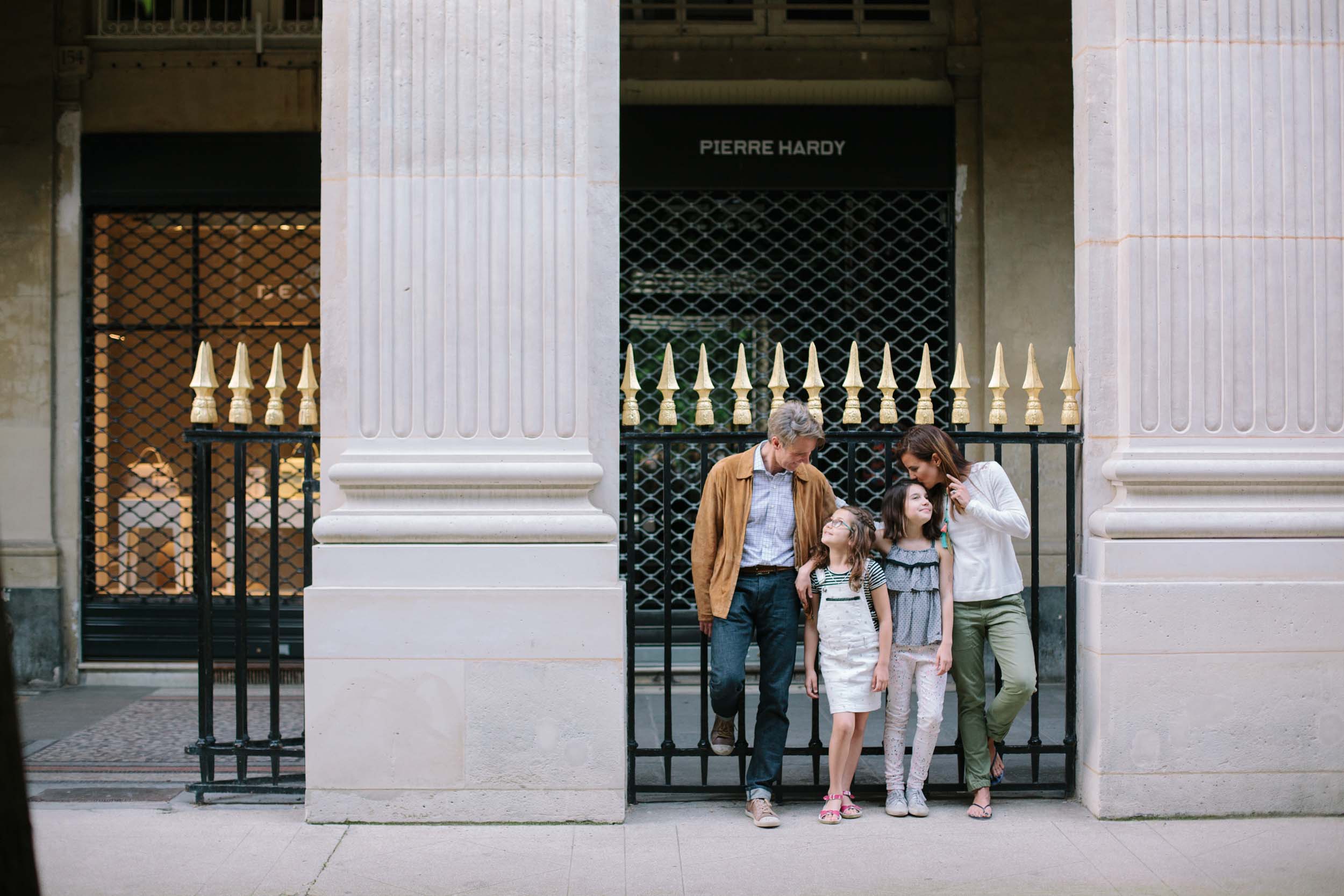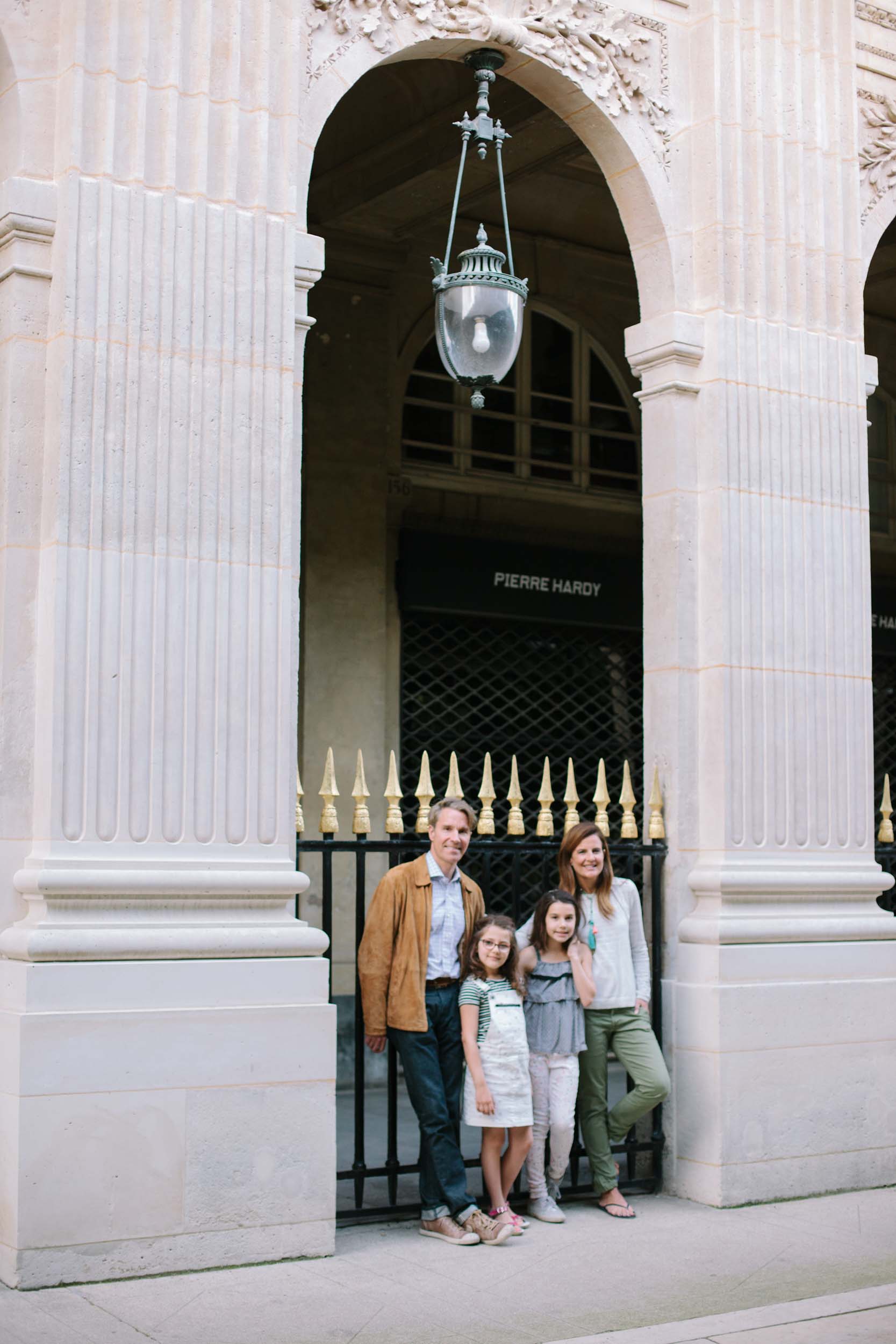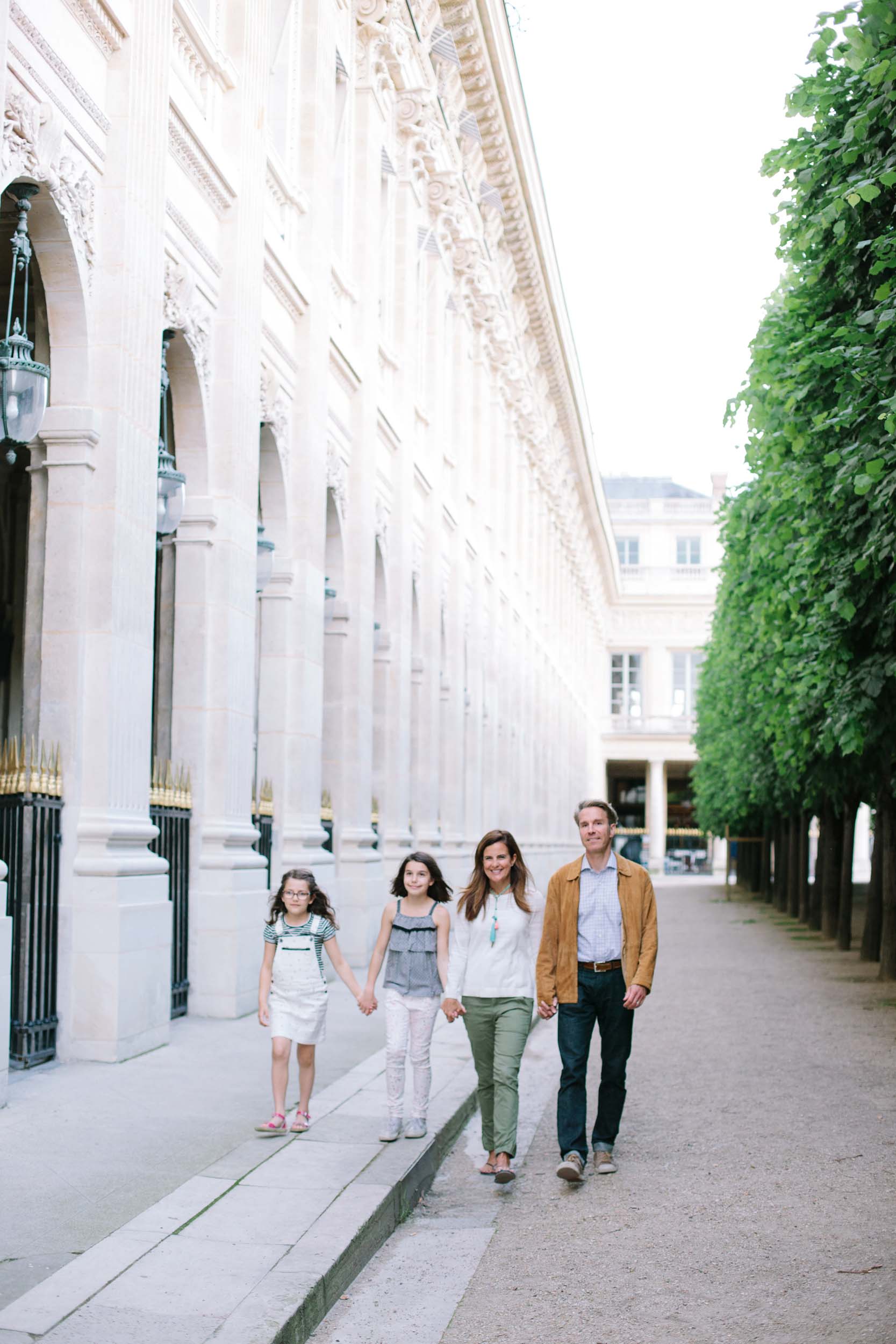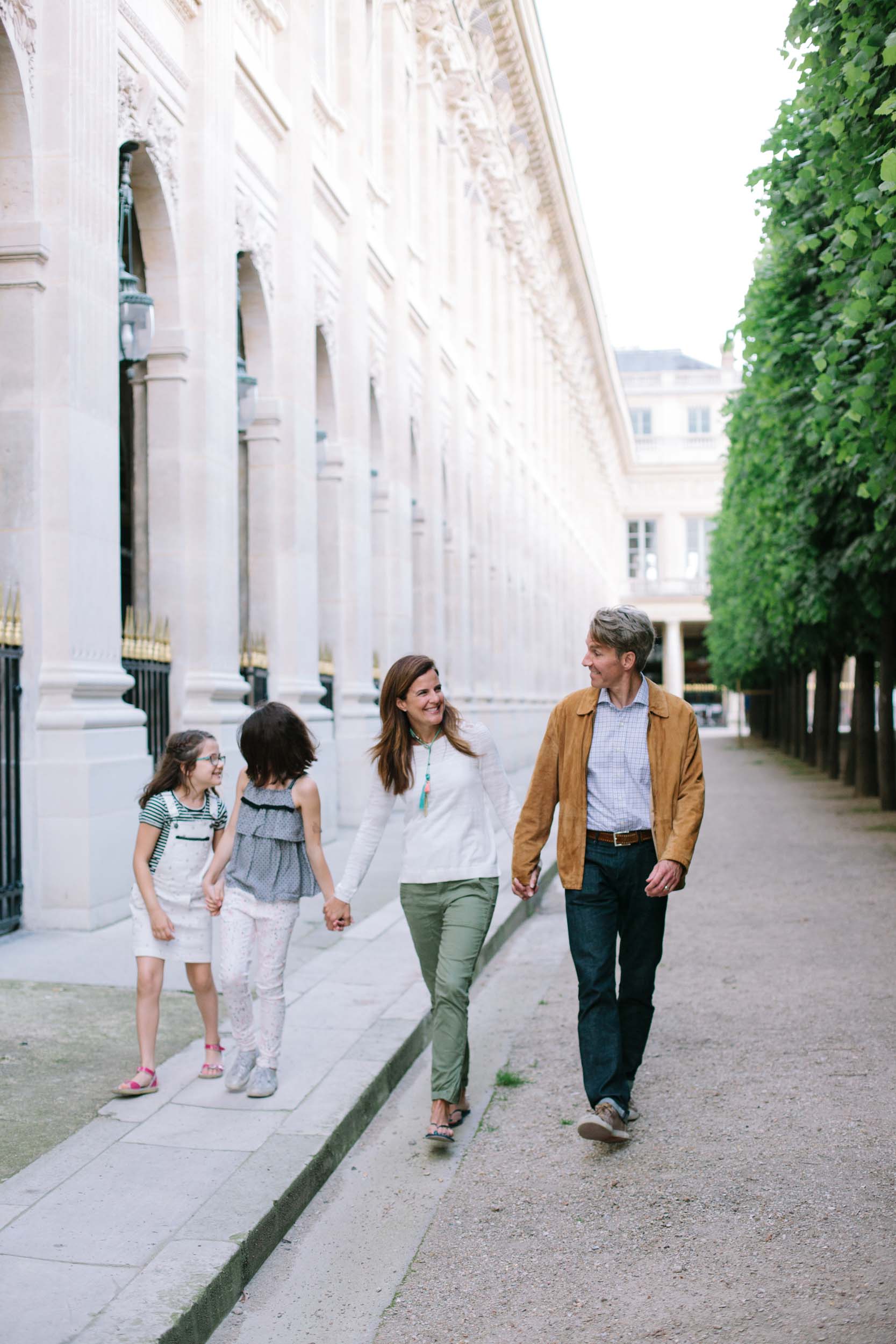 My last thought is: don't forget to write postcards. On every trip, we make an effort to hunt down a post office, buy foreign stamps and post notes from abroad. I hope the art of letter writing never goes away.