See more: Amsterdam – couples – engagement – love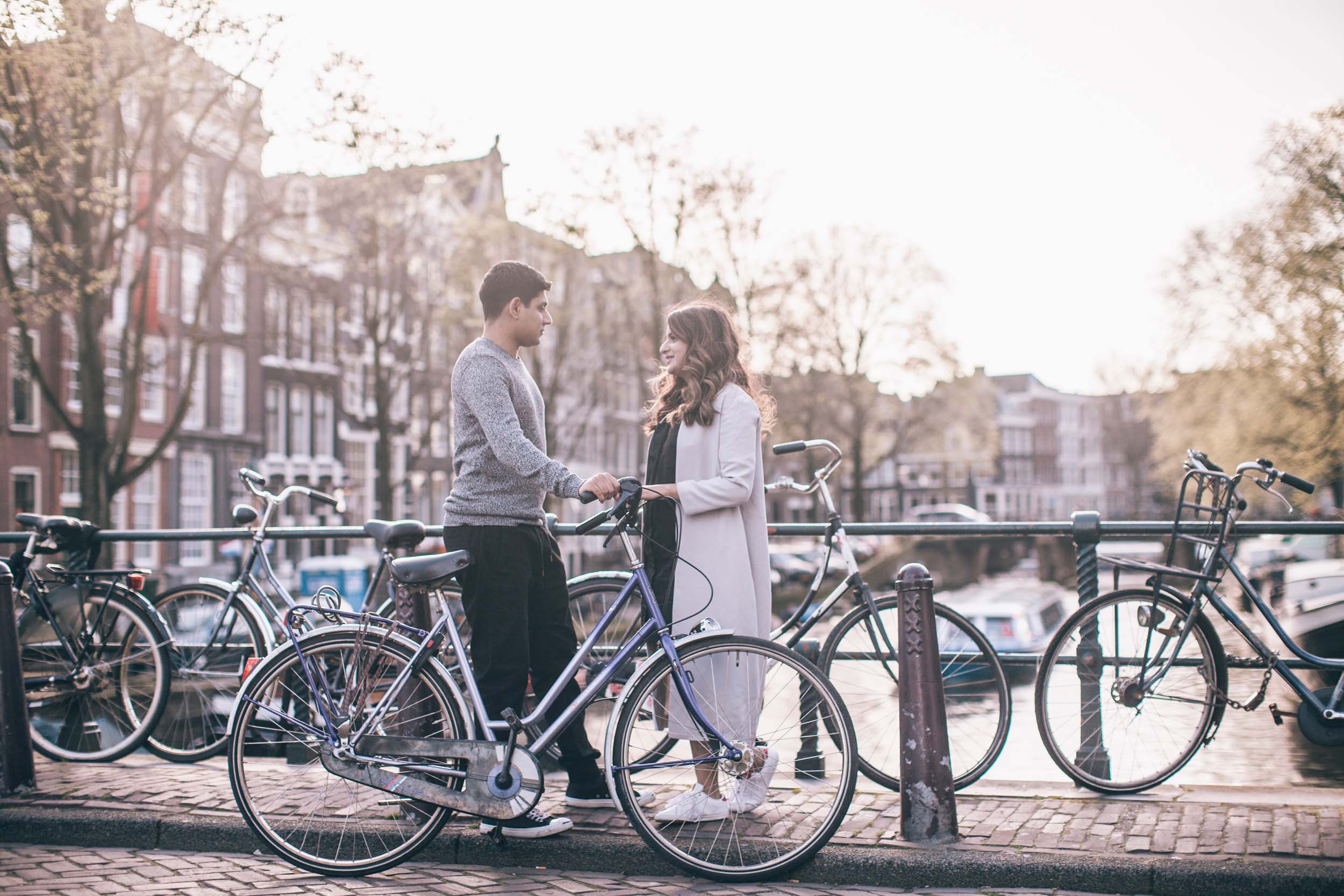 Mehtab and Jesse used a vacation to Amsterdam as a fun chance to have an engagement session! This sweet and silly couple pranced, danced and jumped around Amsterdam for some super fun and unique memories.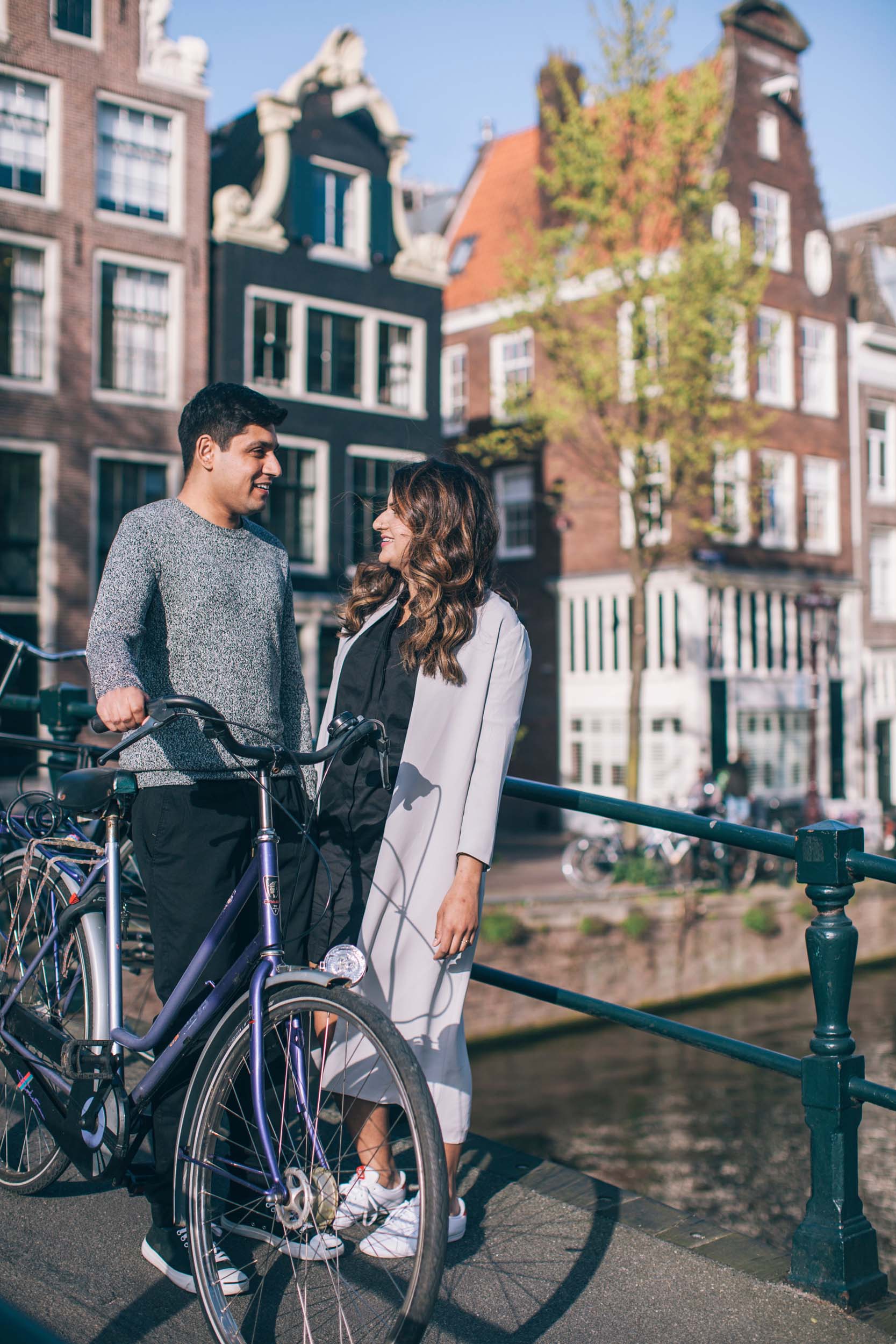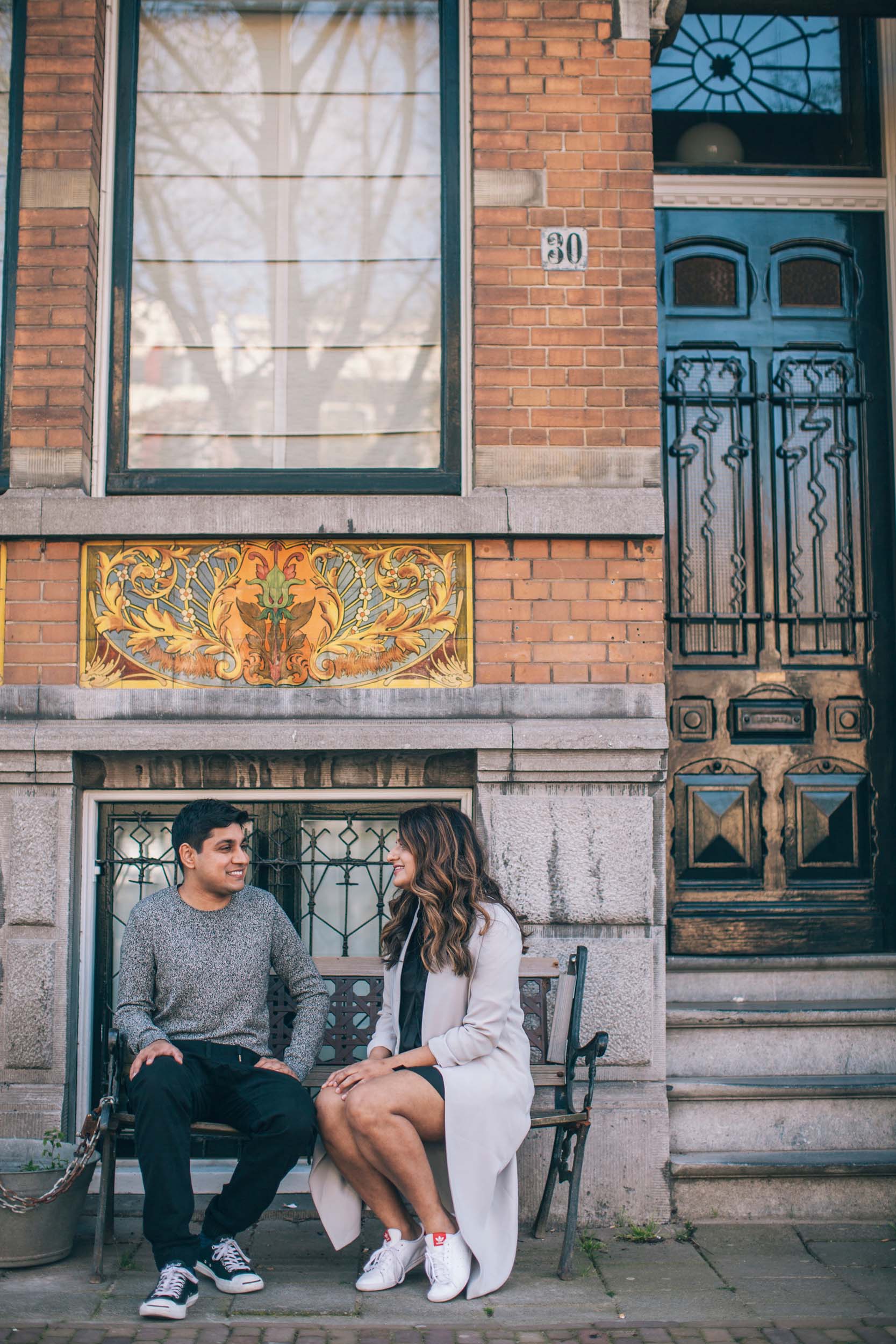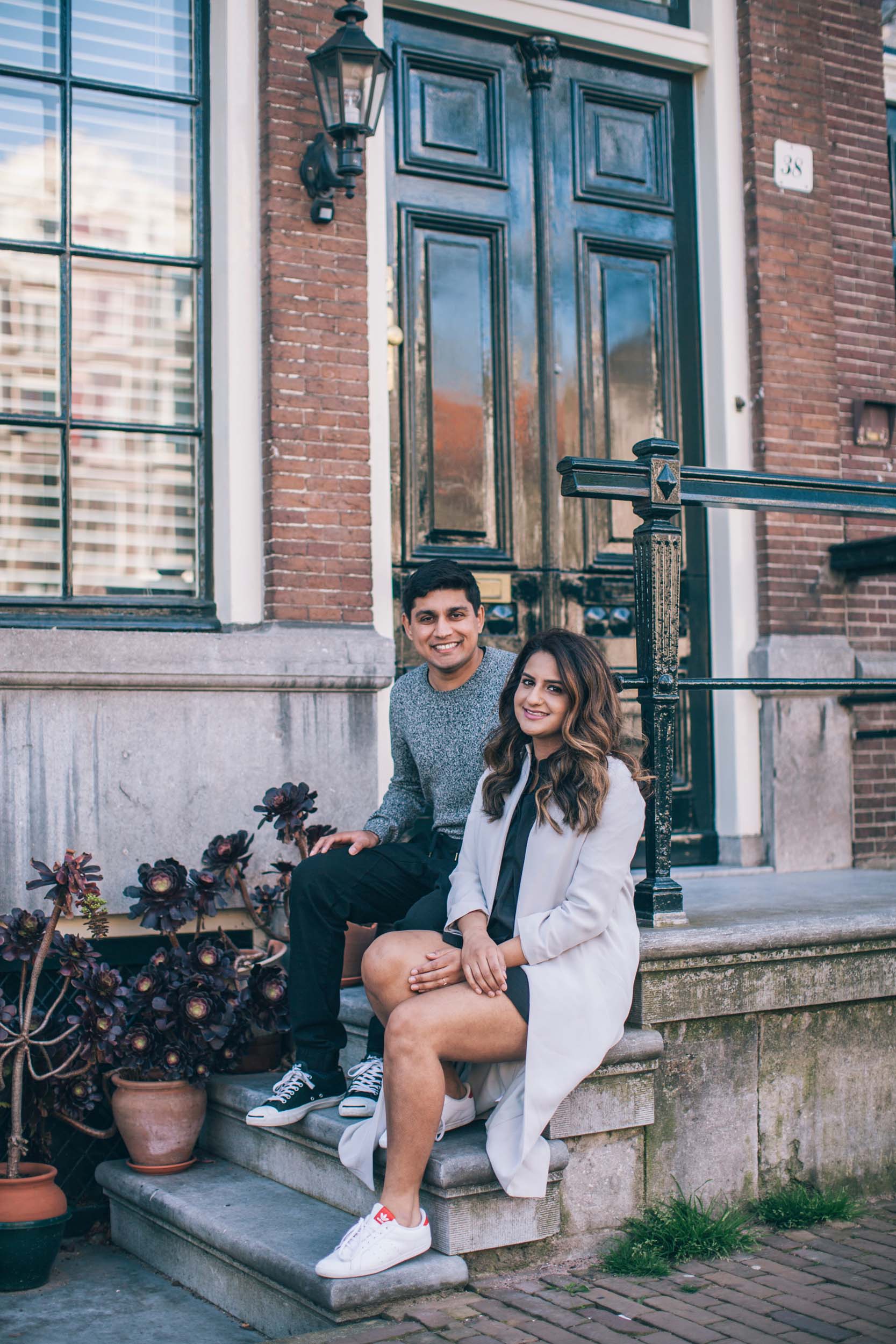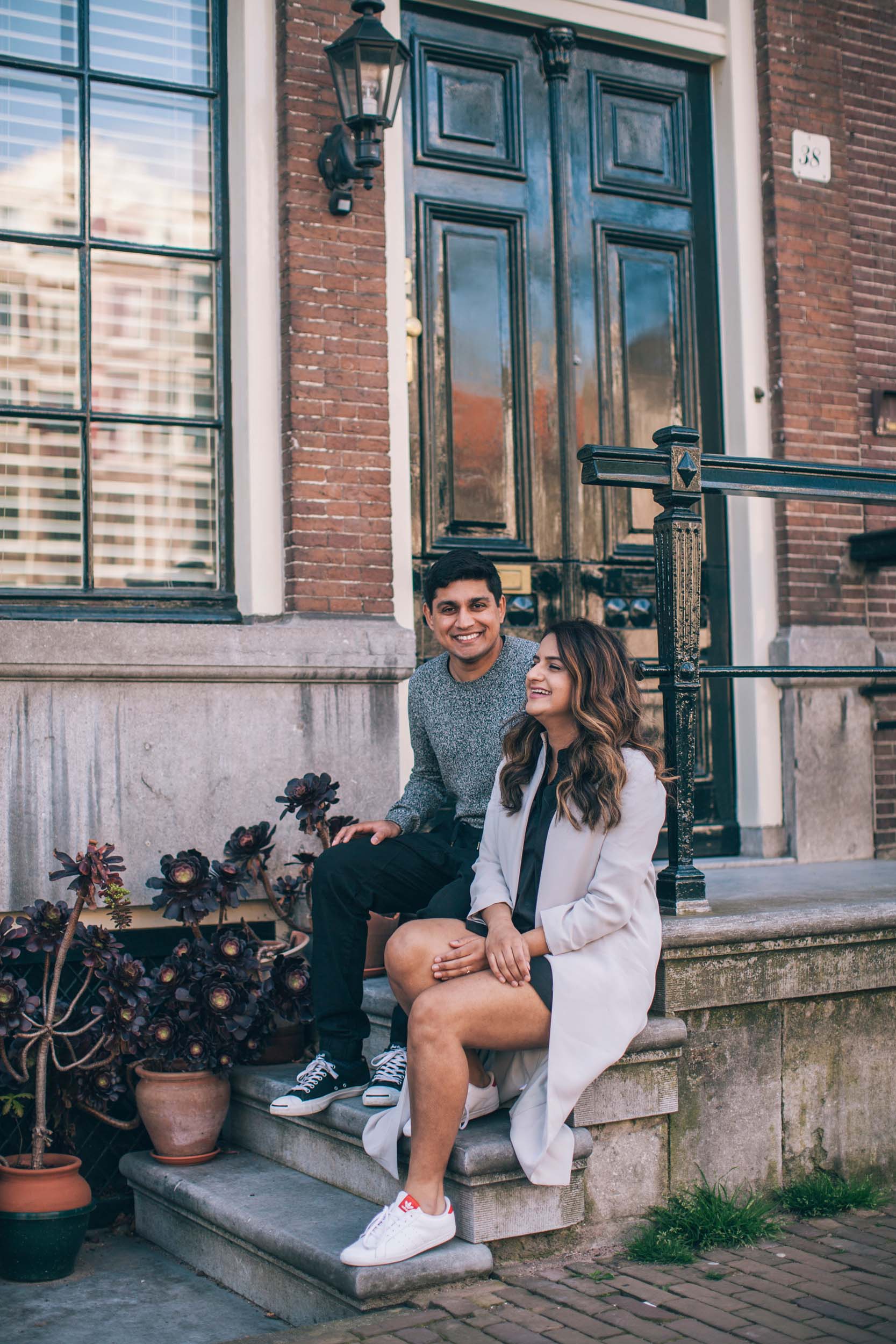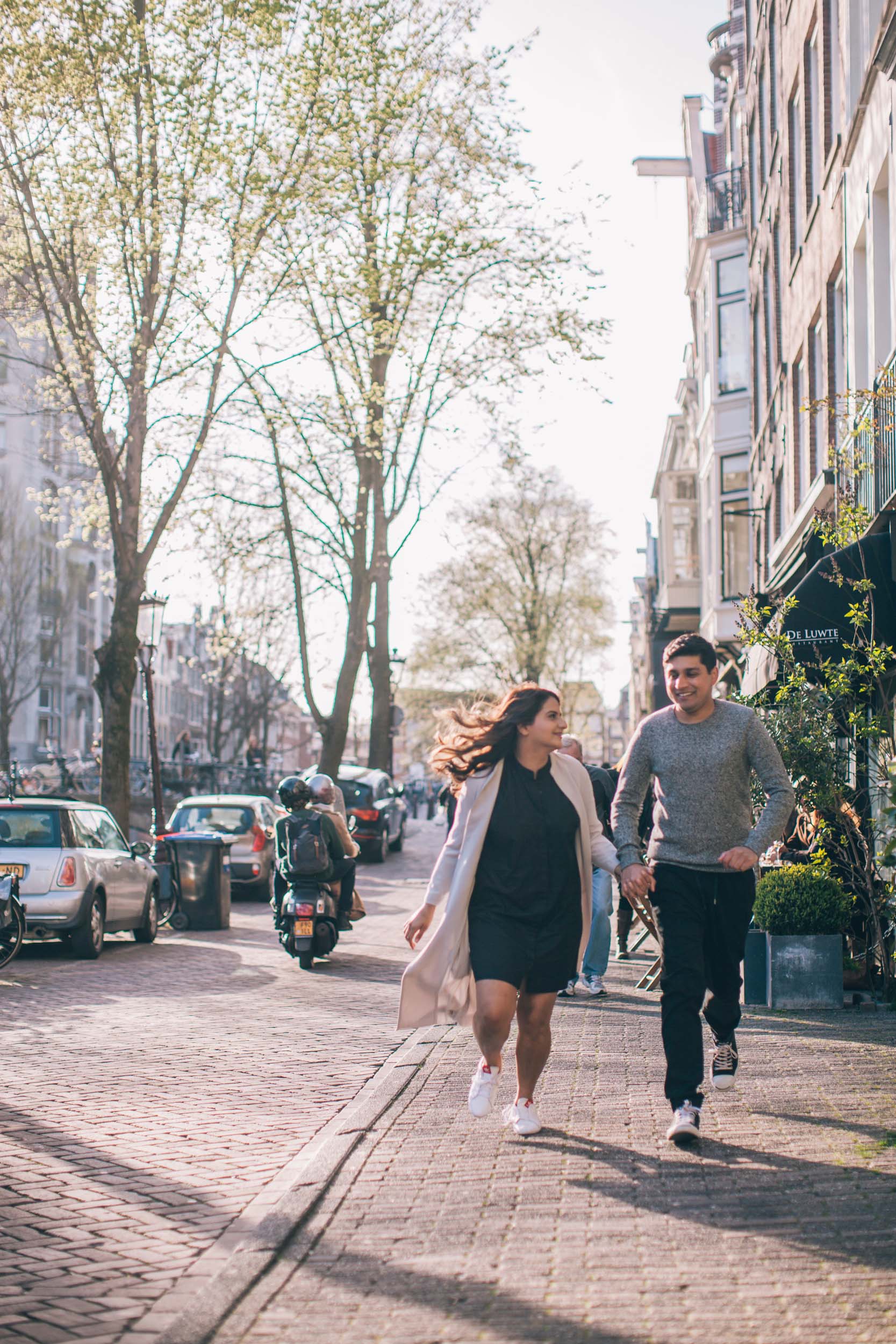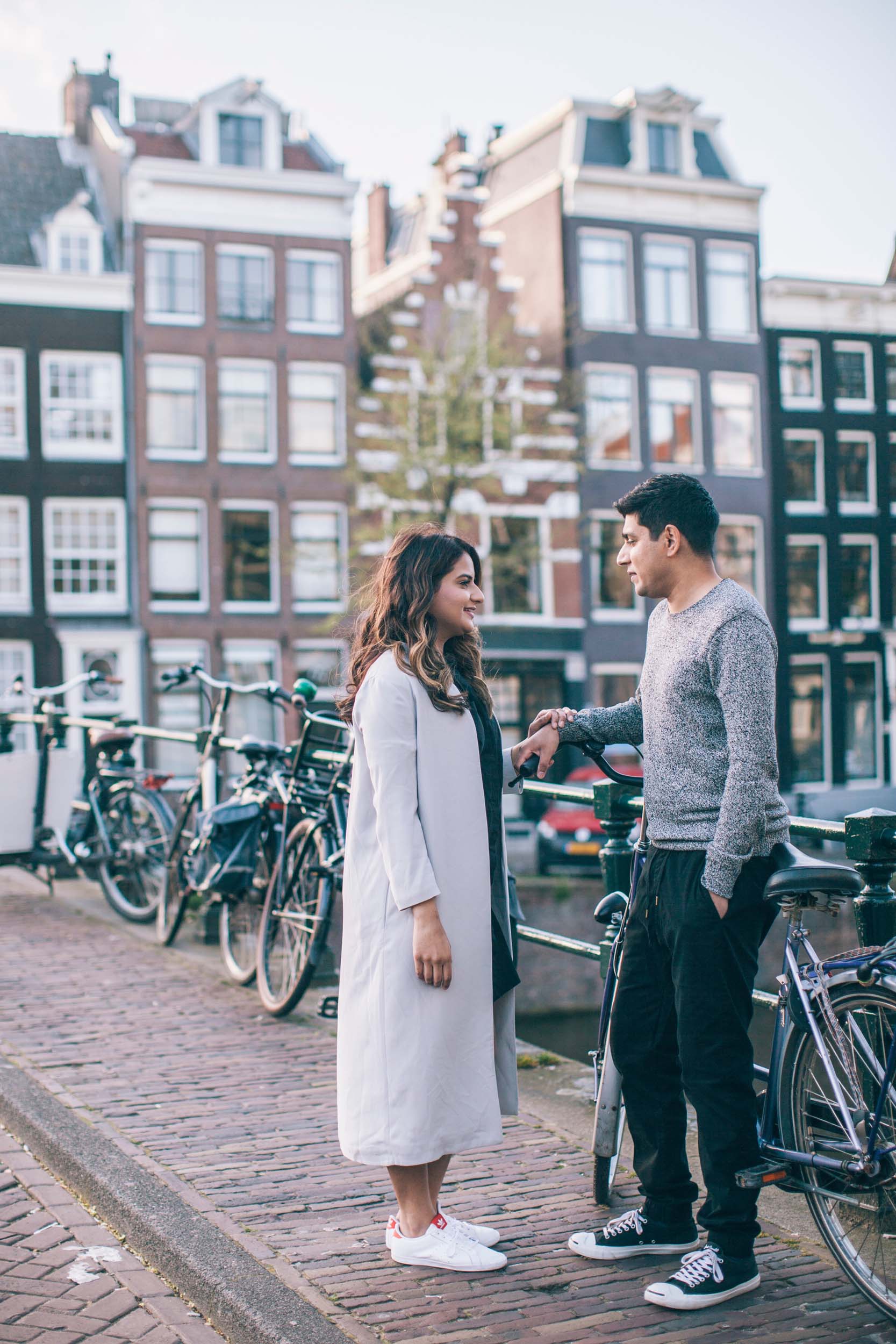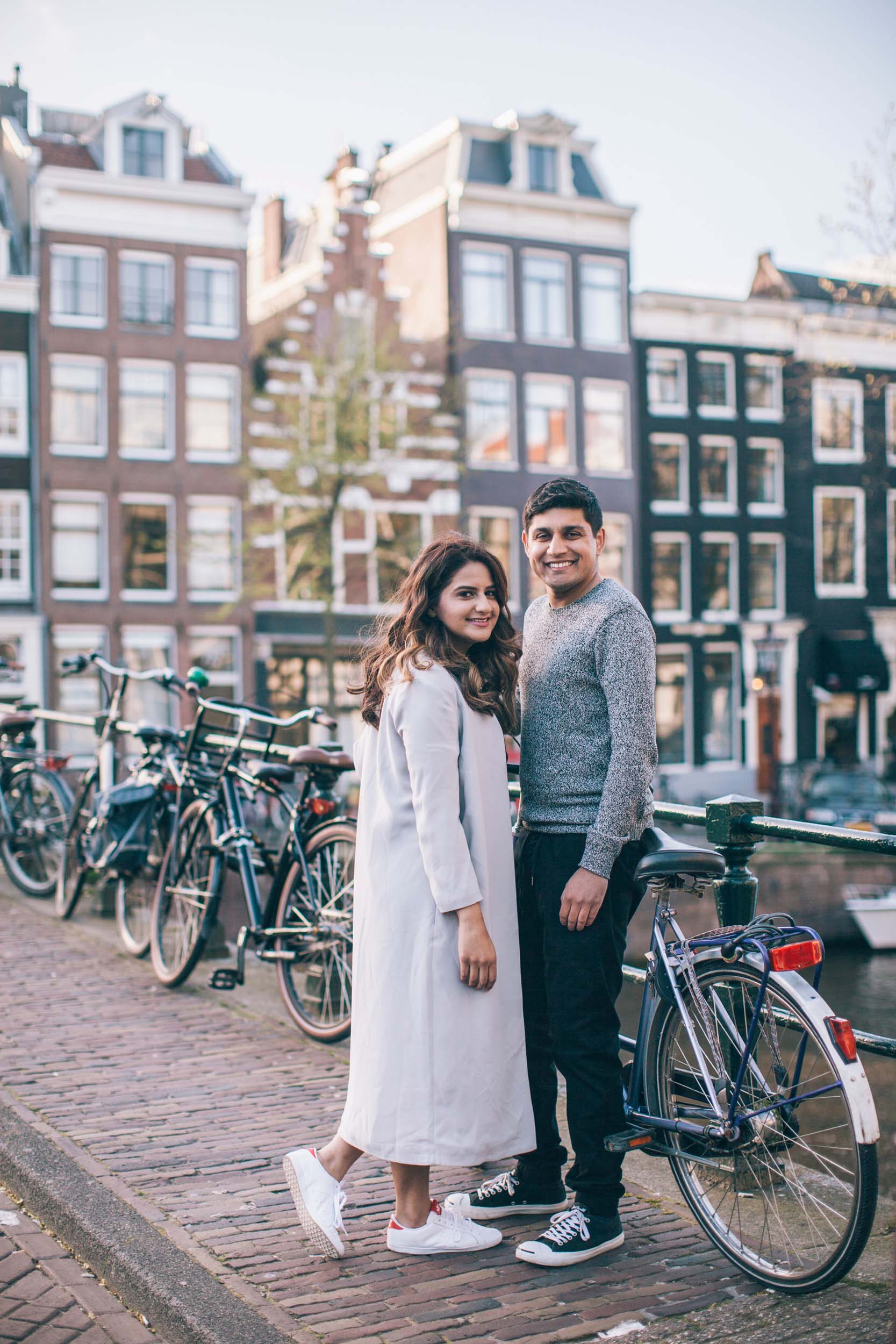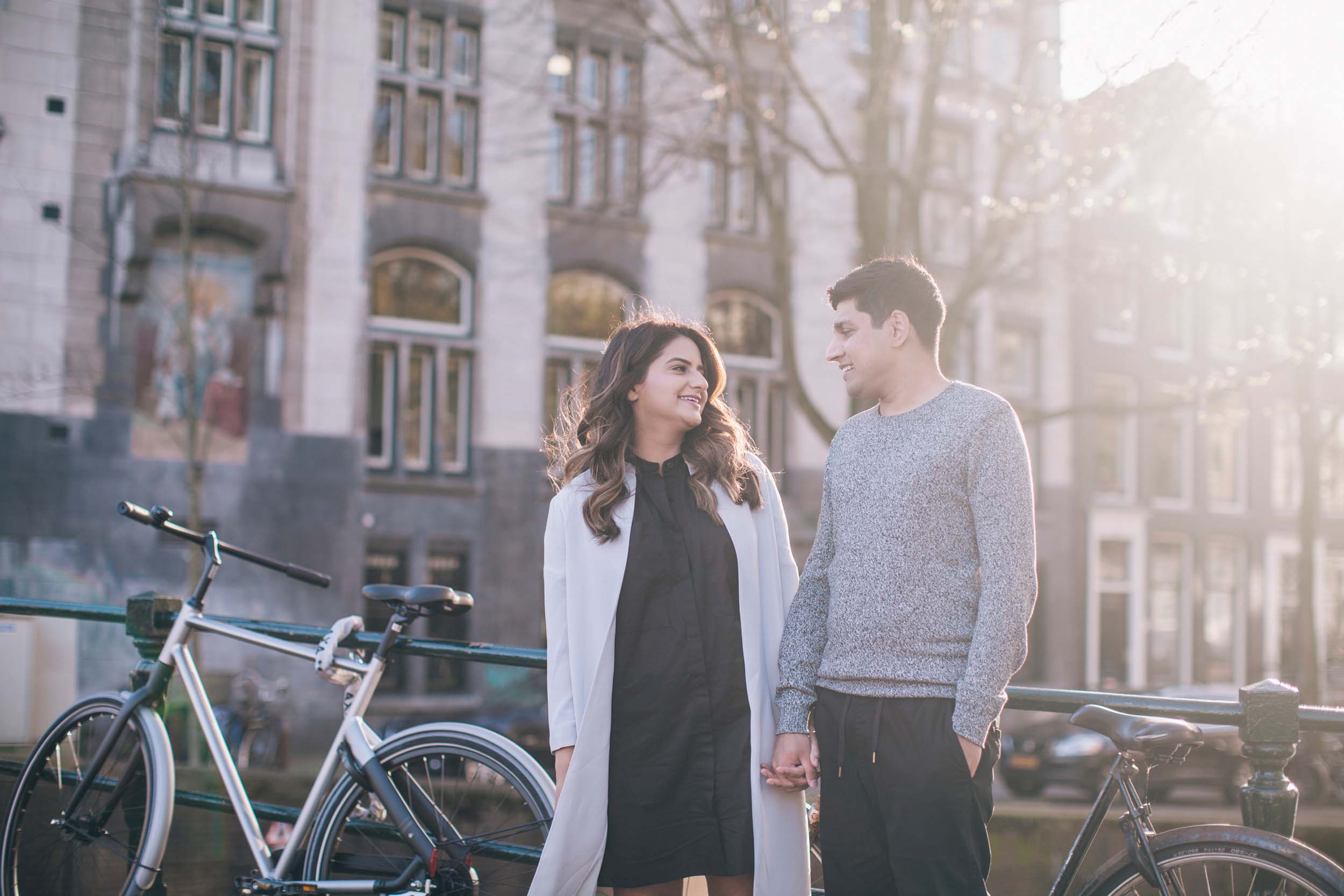 Flytographer Tania was able to give them the inside scoop on where to rent bicycles for their session. Het Zwarte Fietsenplan has a large selection of simple bicycles available for rent, all the better to blend in with the locals.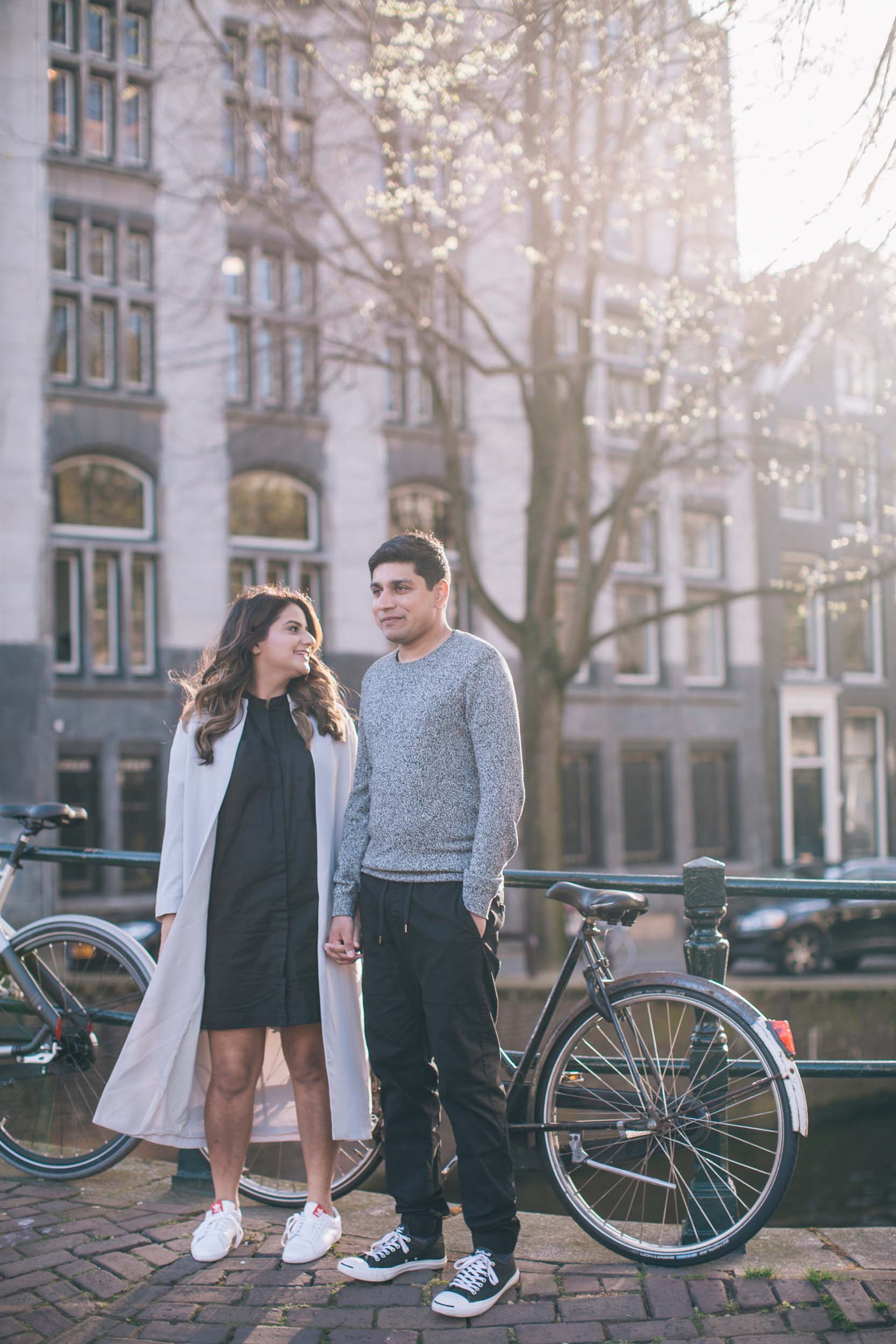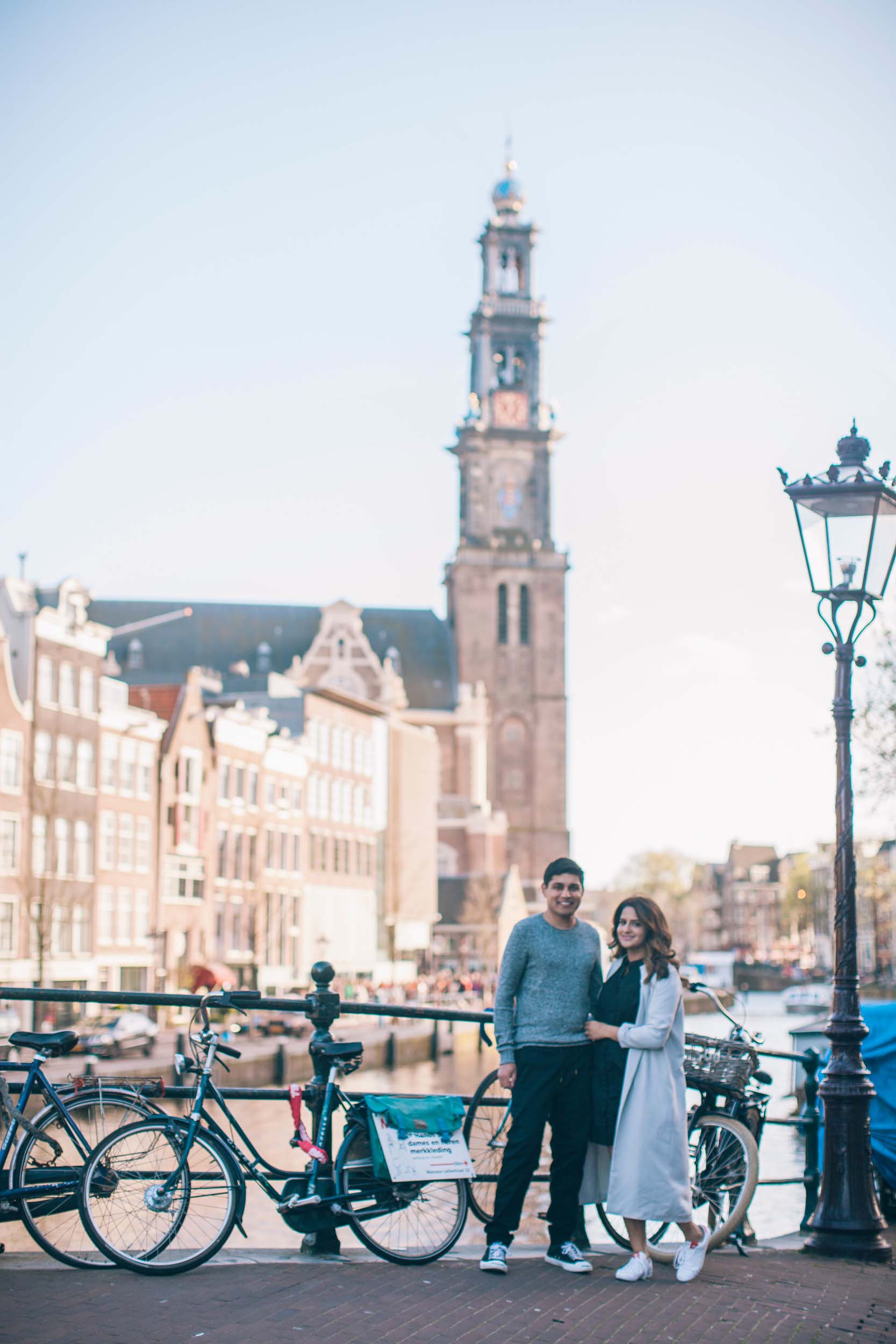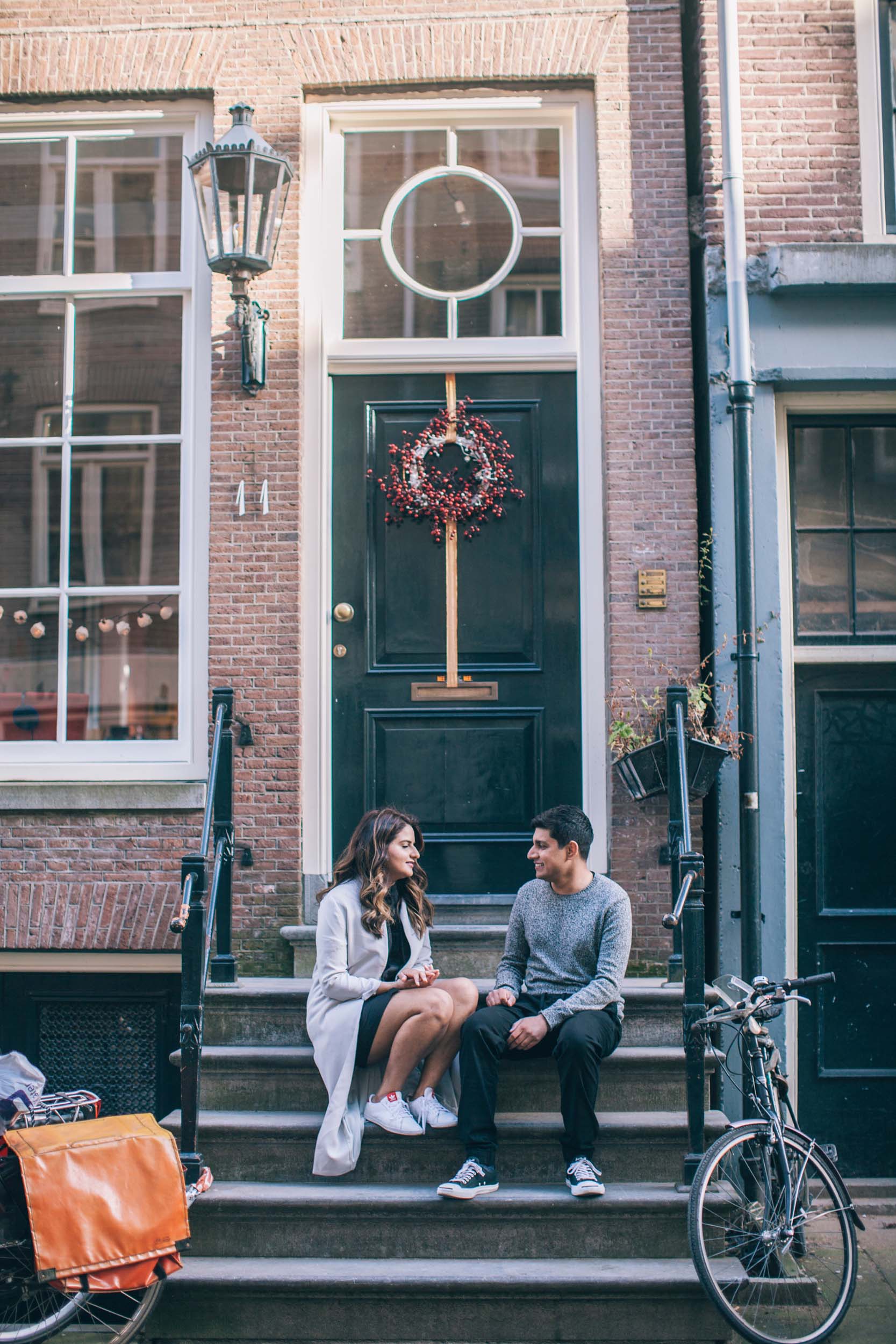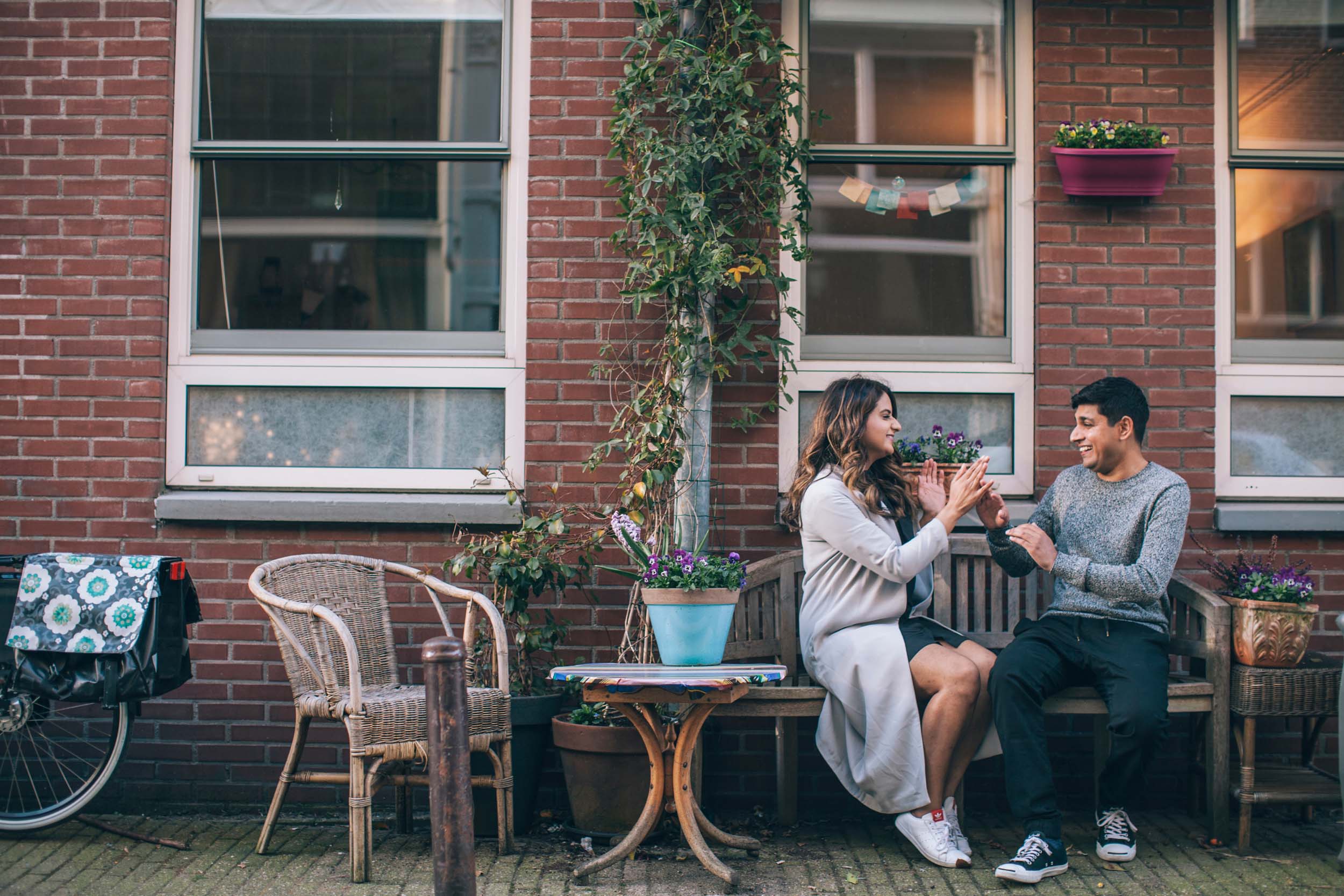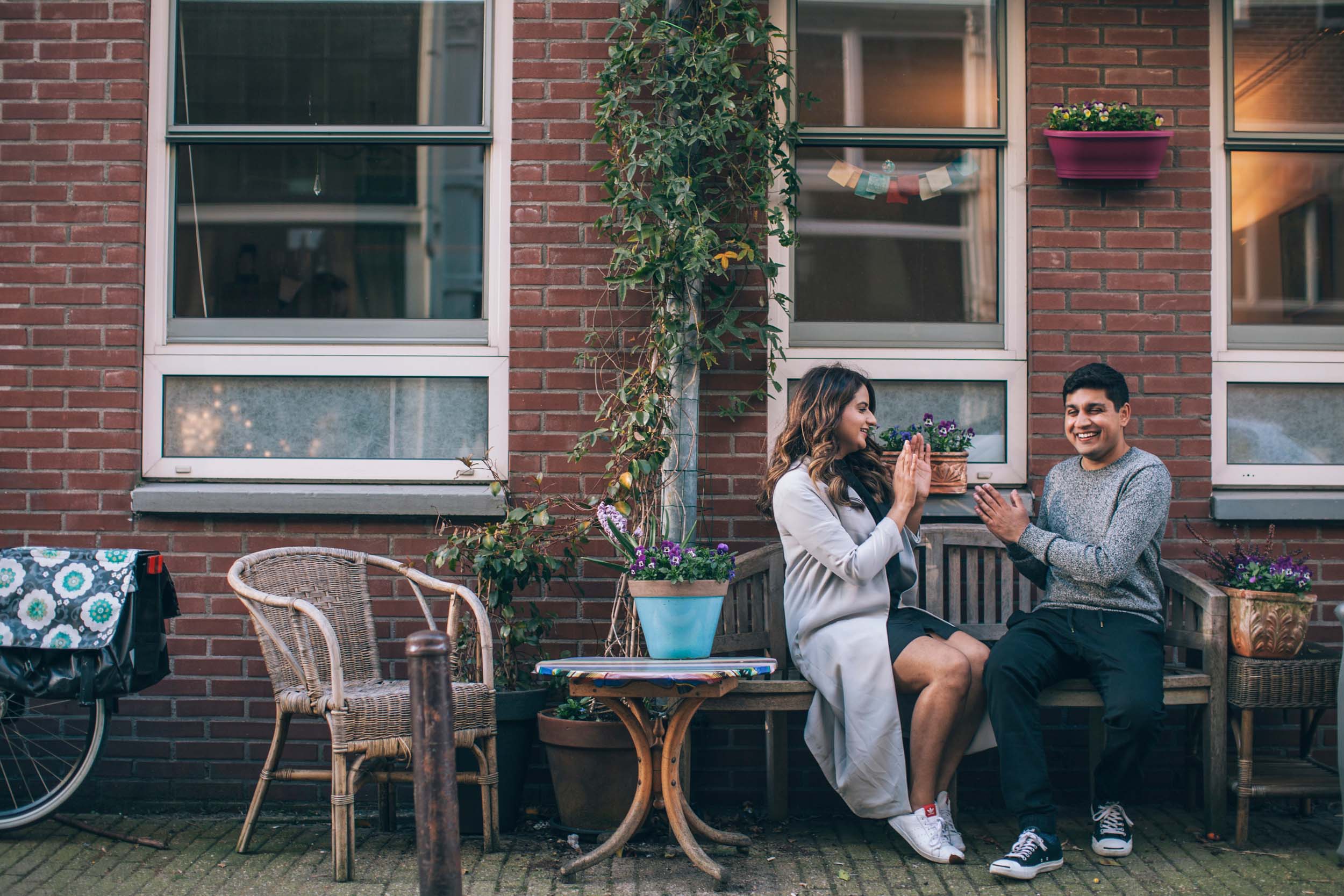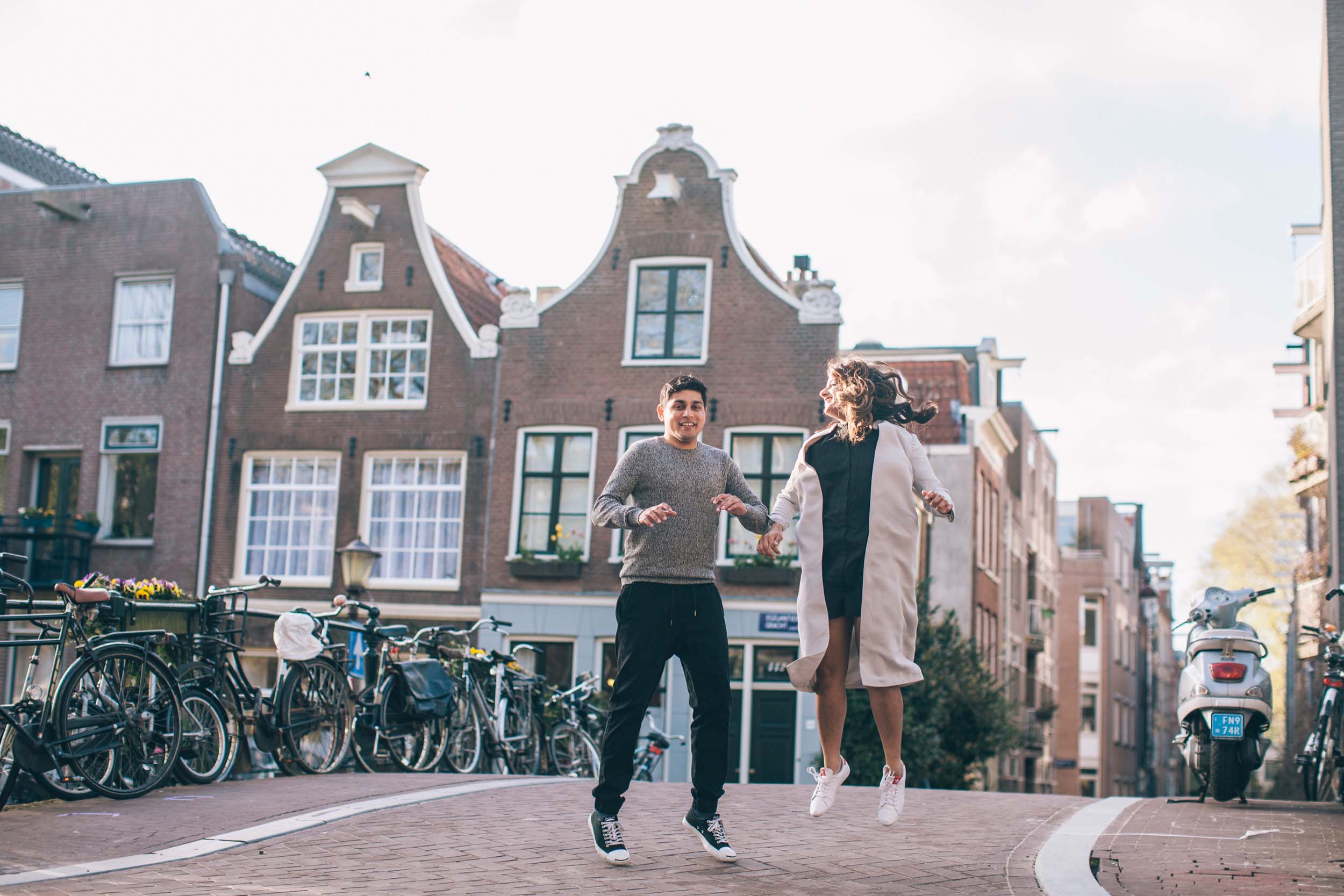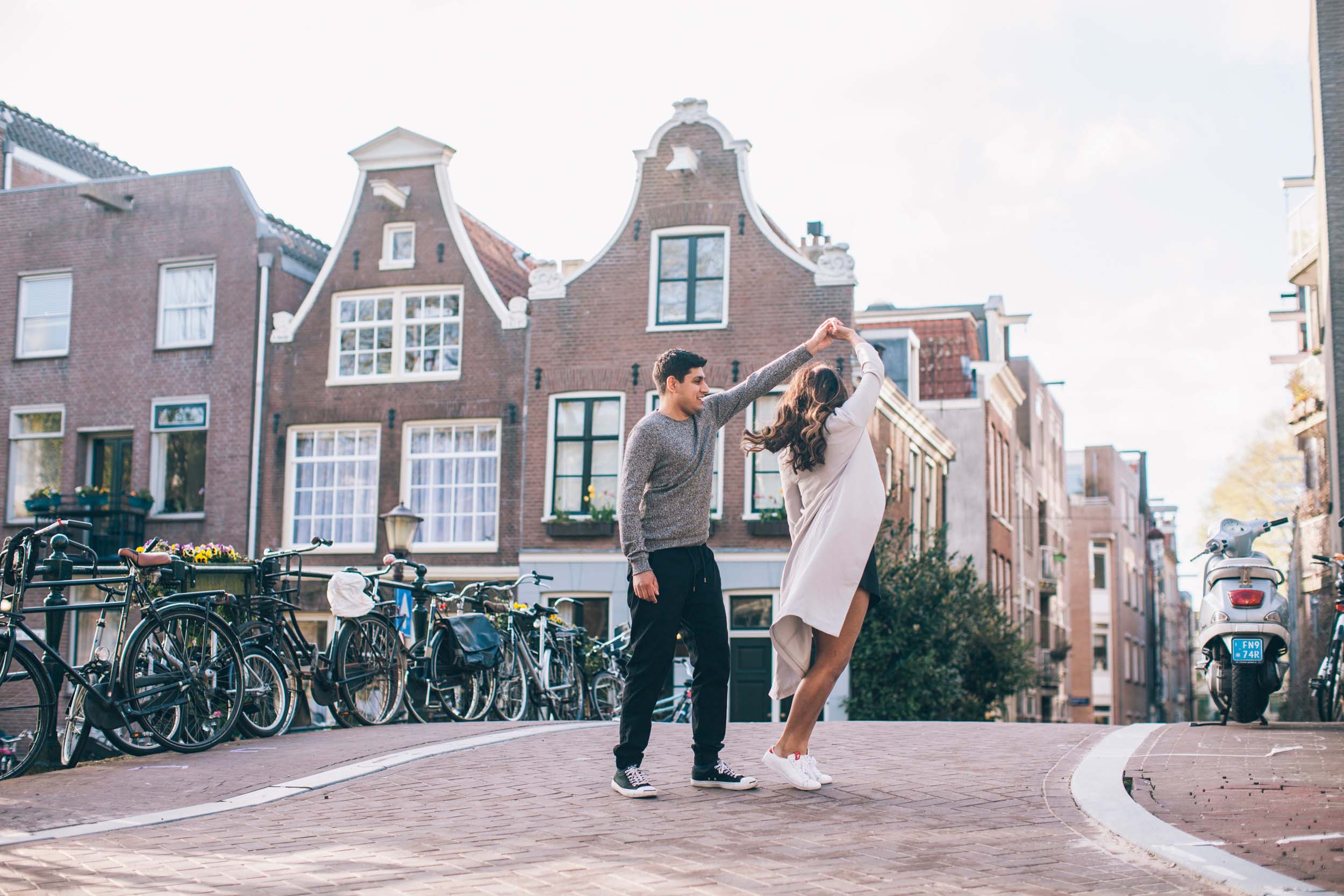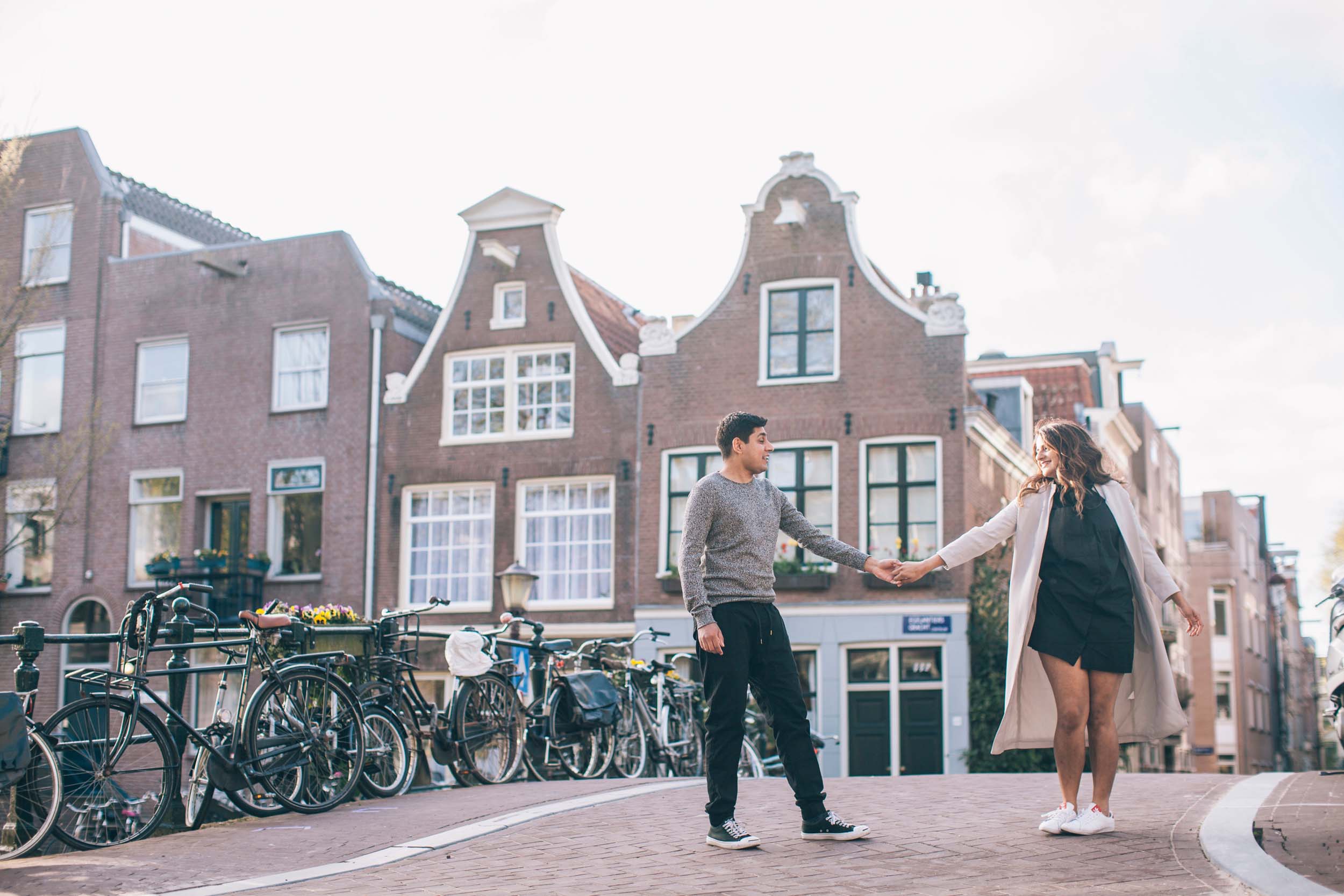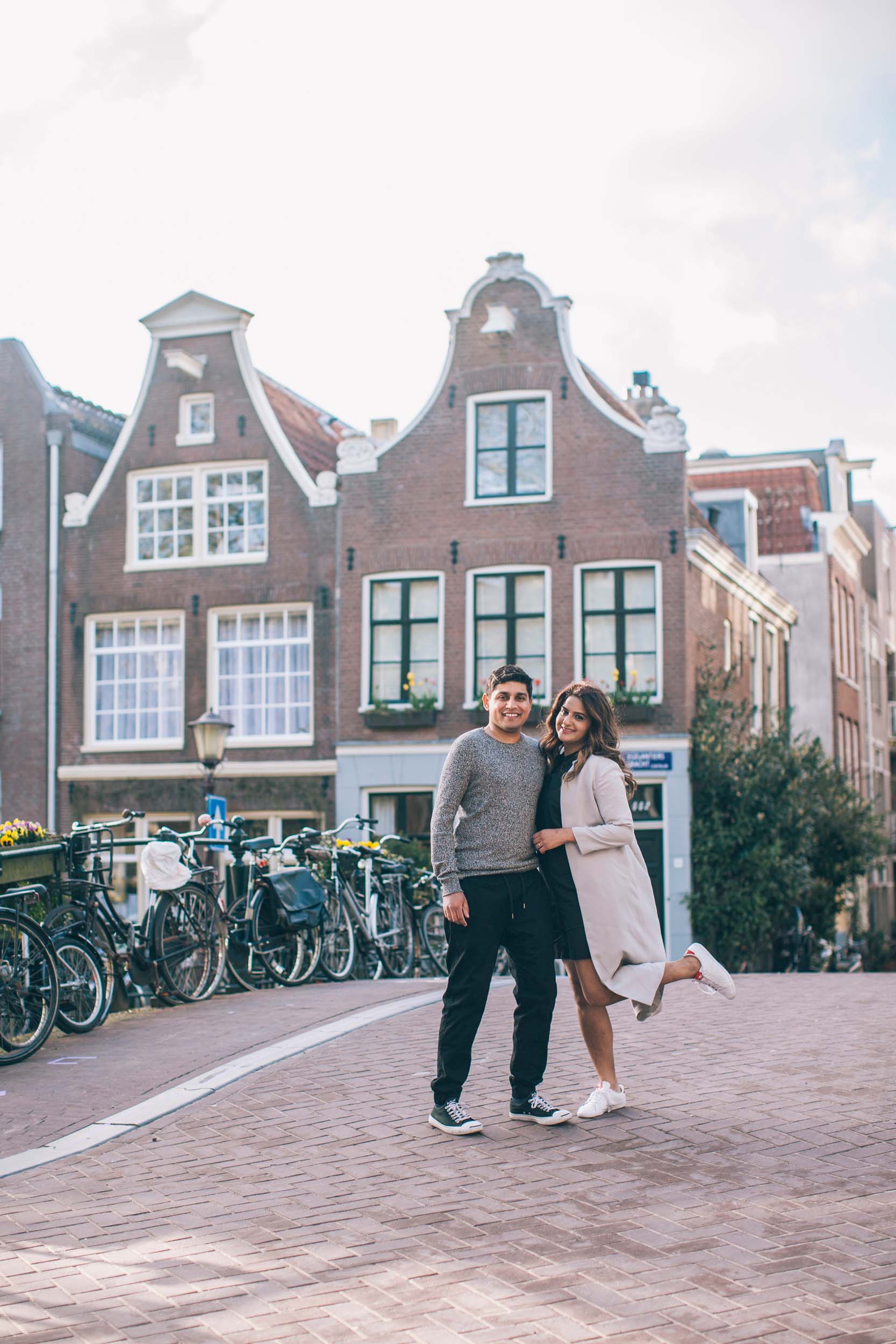 "Our photographer Tania was great. She and I communicated via text prior to meeting and she was super personable and easy to work with. My partner and I were nervous and are not the most comfortable in front of the camera, but Tania knew how to make us relaxed. She even texted us a list of restaurants in the area after we were done so that we could have some good eats during the remainder of our trip." – Mehtab