See more: family – family reunion – beach – birthday – Bali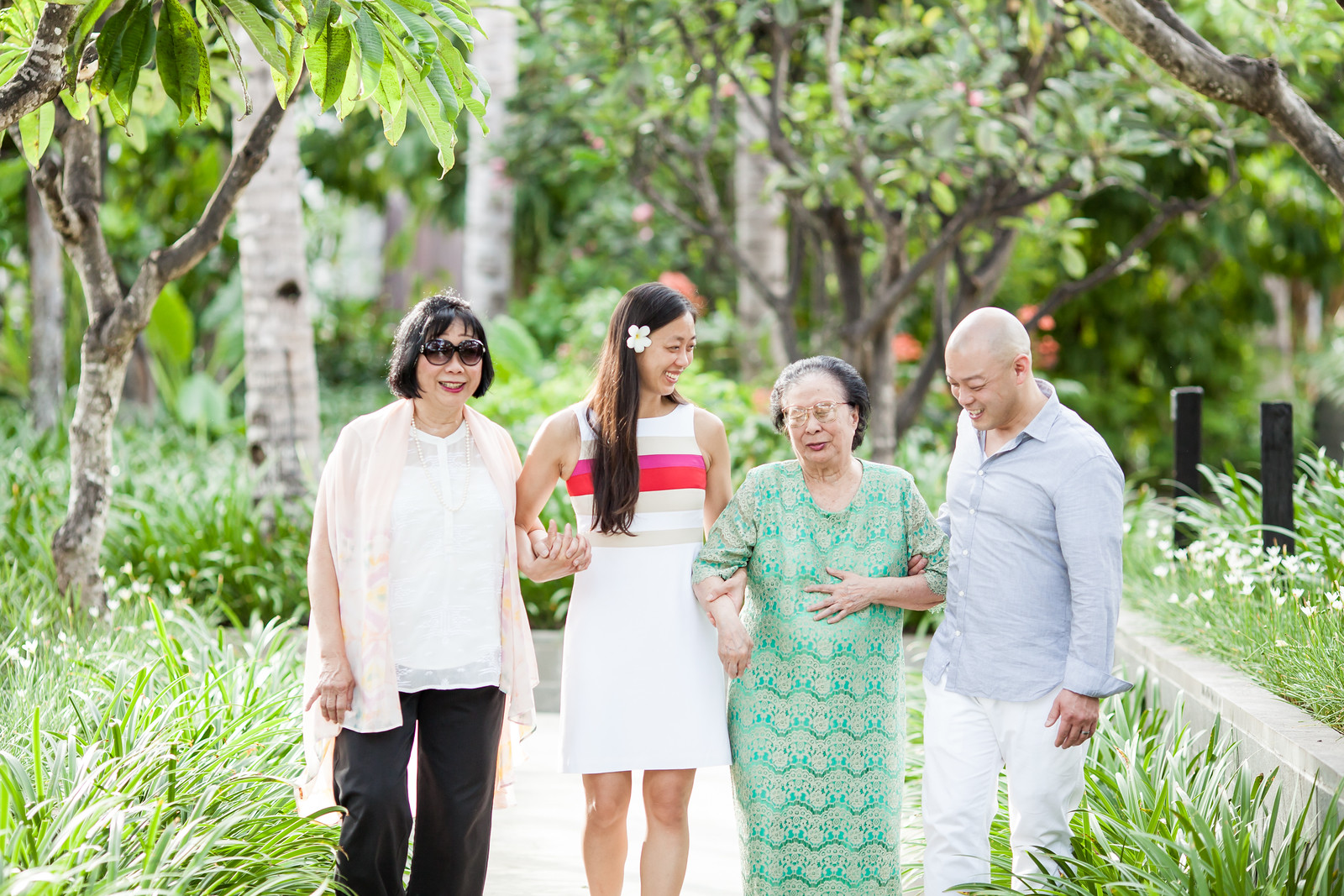 "We came to Indonesia to celebrate my grandmother's 90th birthday party. The festivities started with a large party in Jakarta where about 100 friends and family came to my grandmother's house to celebrate. A couple days later, we took my grandmother to Bali for some R&R, sightseeing, and more celebrating. We knew a great way to remember our time together would be to have Flytographer capture some pictures of us together in Bali. Like our first time using Flytographer in Lisbon, the day of the shoot was marked with heavy rain in the morning (it was rainy season after all), but we tried to remain optimistic that it would at least stop by the time we had to meet [Flytographer] Bayu. By early afternoon, the rain did finally clear and we actually had sun for our shoot!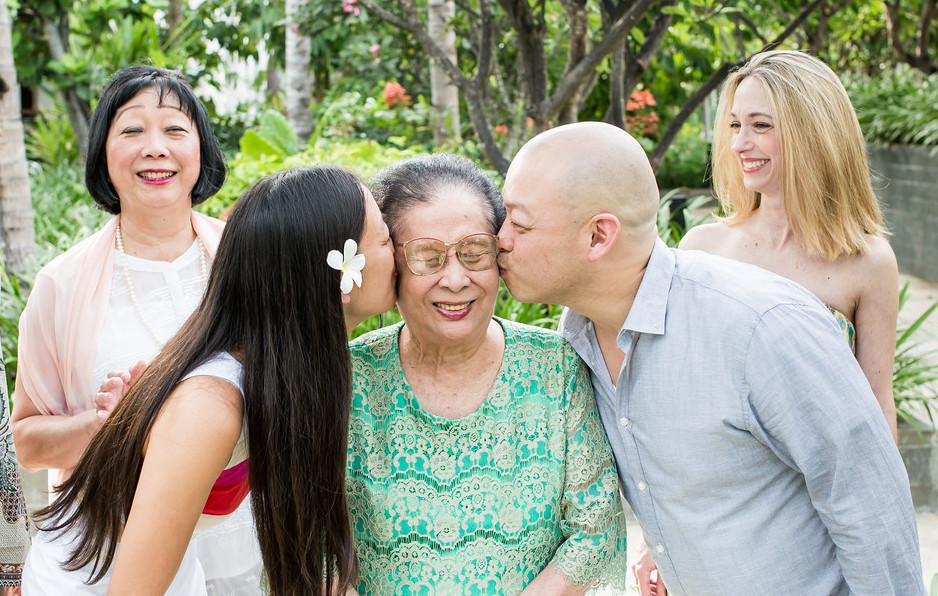 My grandmother is legally blind, but despite this she is actually very strong and healthy, especially for her age. While the rest of us were gradually succumbing to colds, food poisoning, or just plain exhaustion, she was still going strong. In addition to her party, we had a family dinner the night before, she went to a wedding the day after the party, she flew with us to Bali from Jakarta, then she proceeded to go on every sightseeing outing and dinner while we were in Bali — something that none of us younger family members could match! She also got a kick out of doing the photo shoot and had a big laugh when Bayu kept referring to her as his 90 year old model!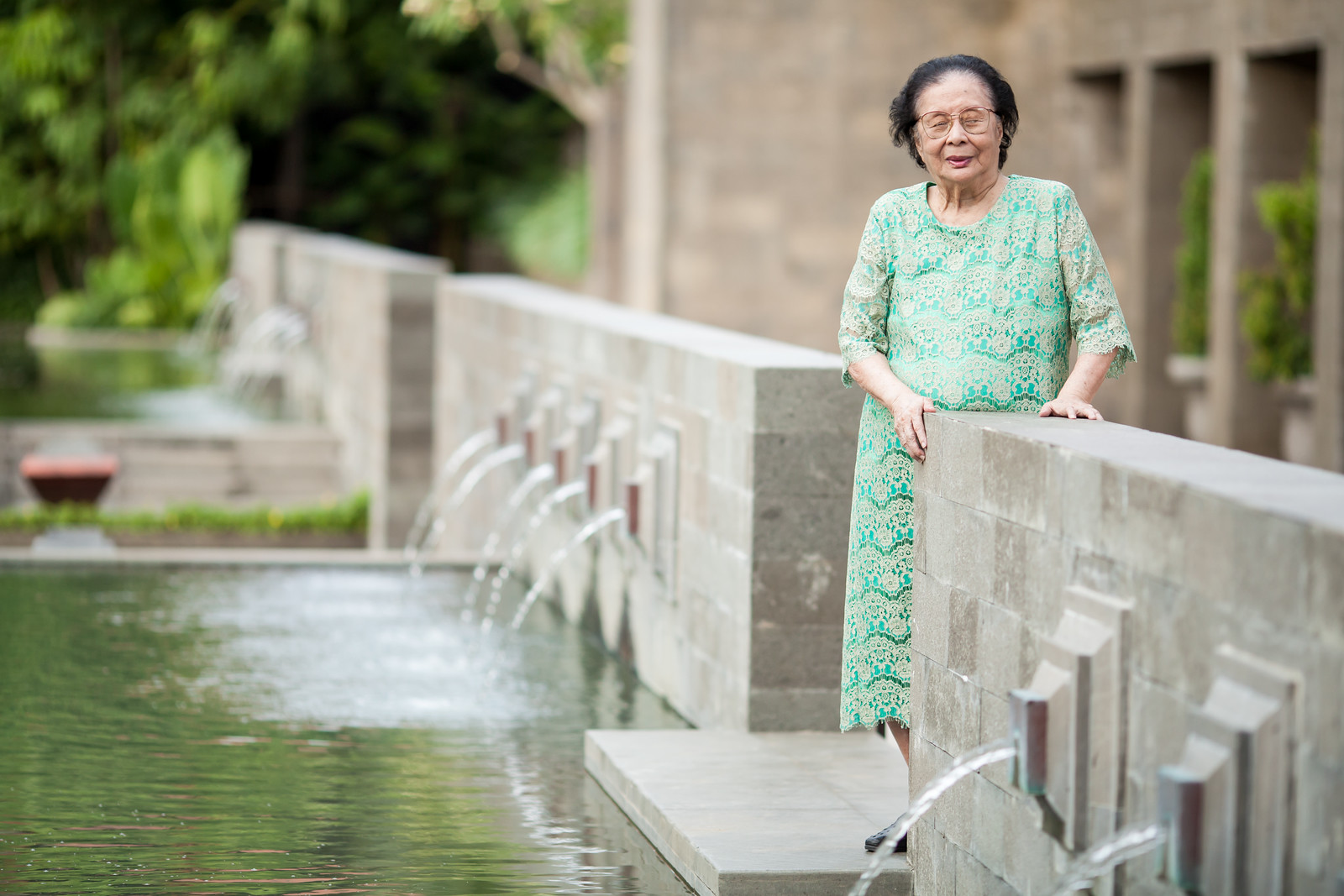 Despite my grandmother's limited mobility due to her eyesight, Bayu was able to capture us in a variety of settings around the Fairmont. Looking forward to our return to Bali and another shoot with Bayu!" – David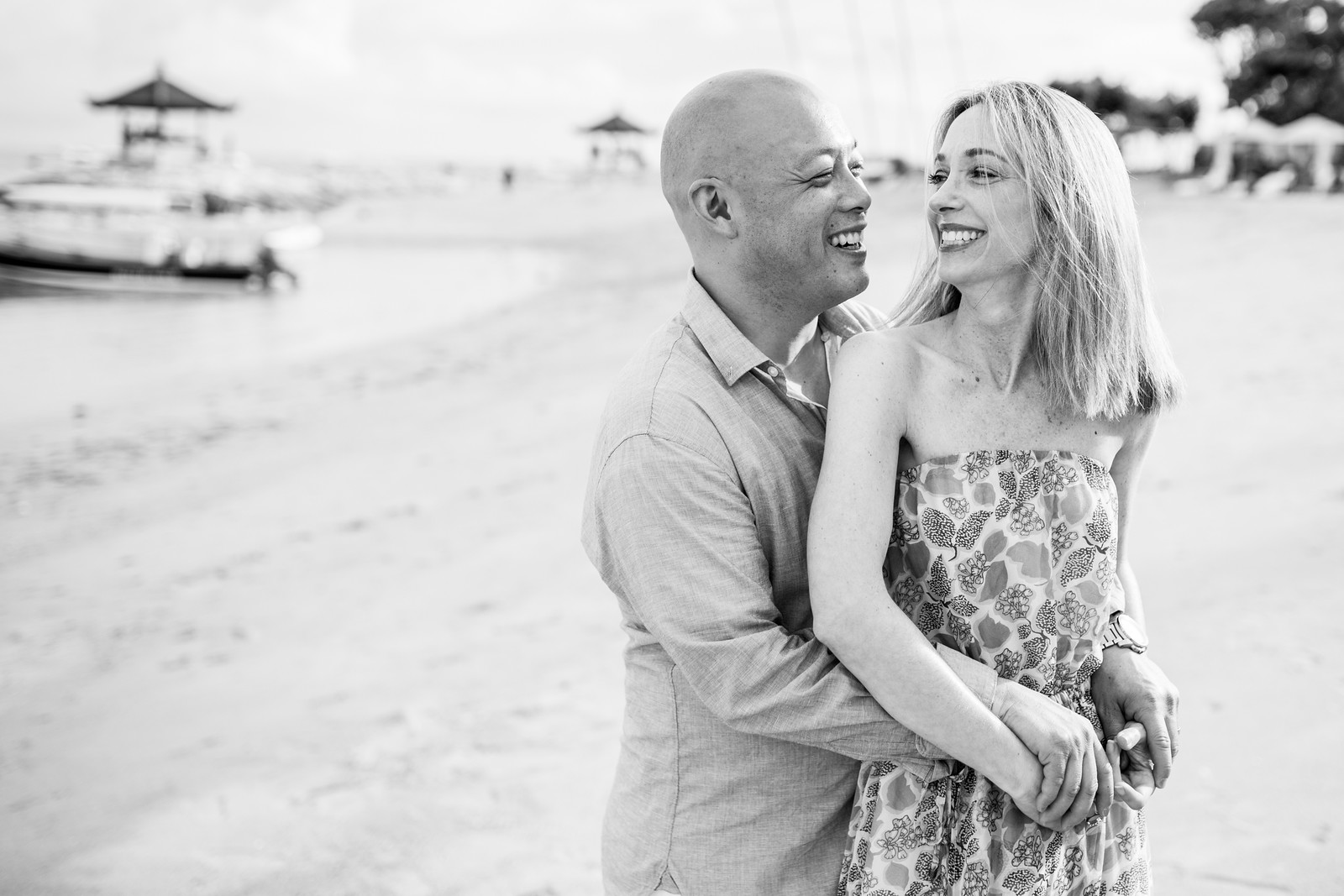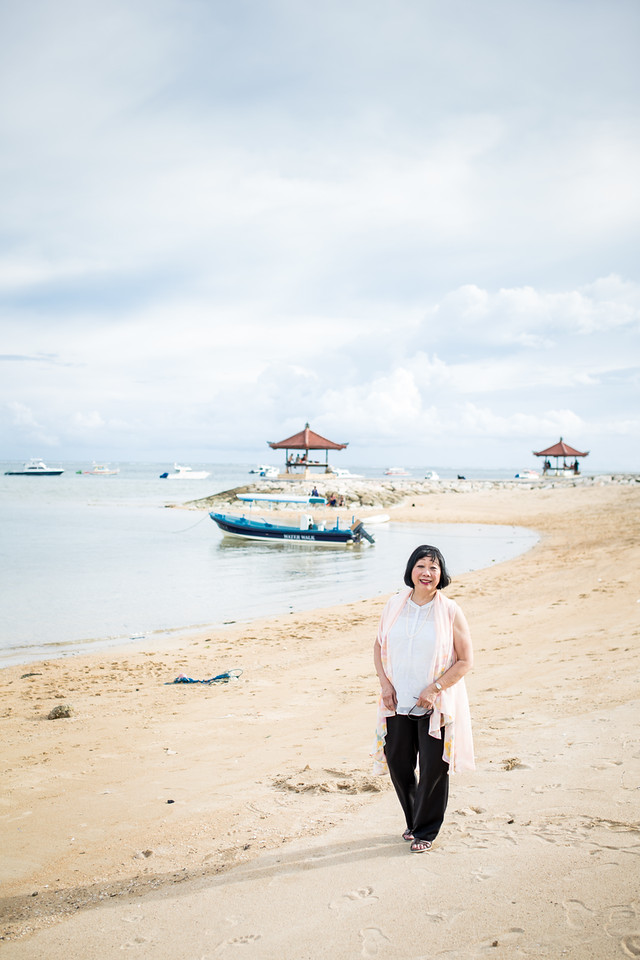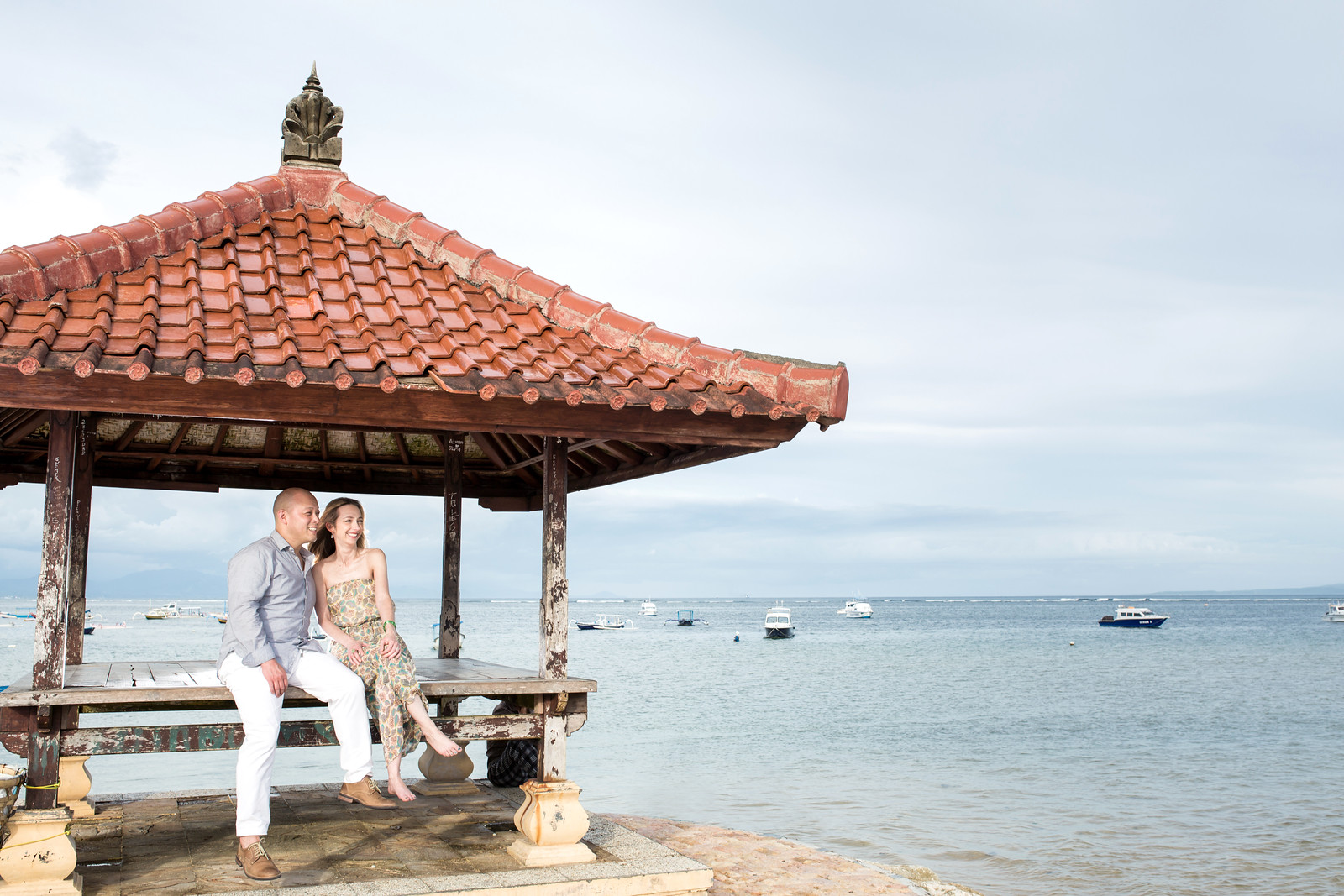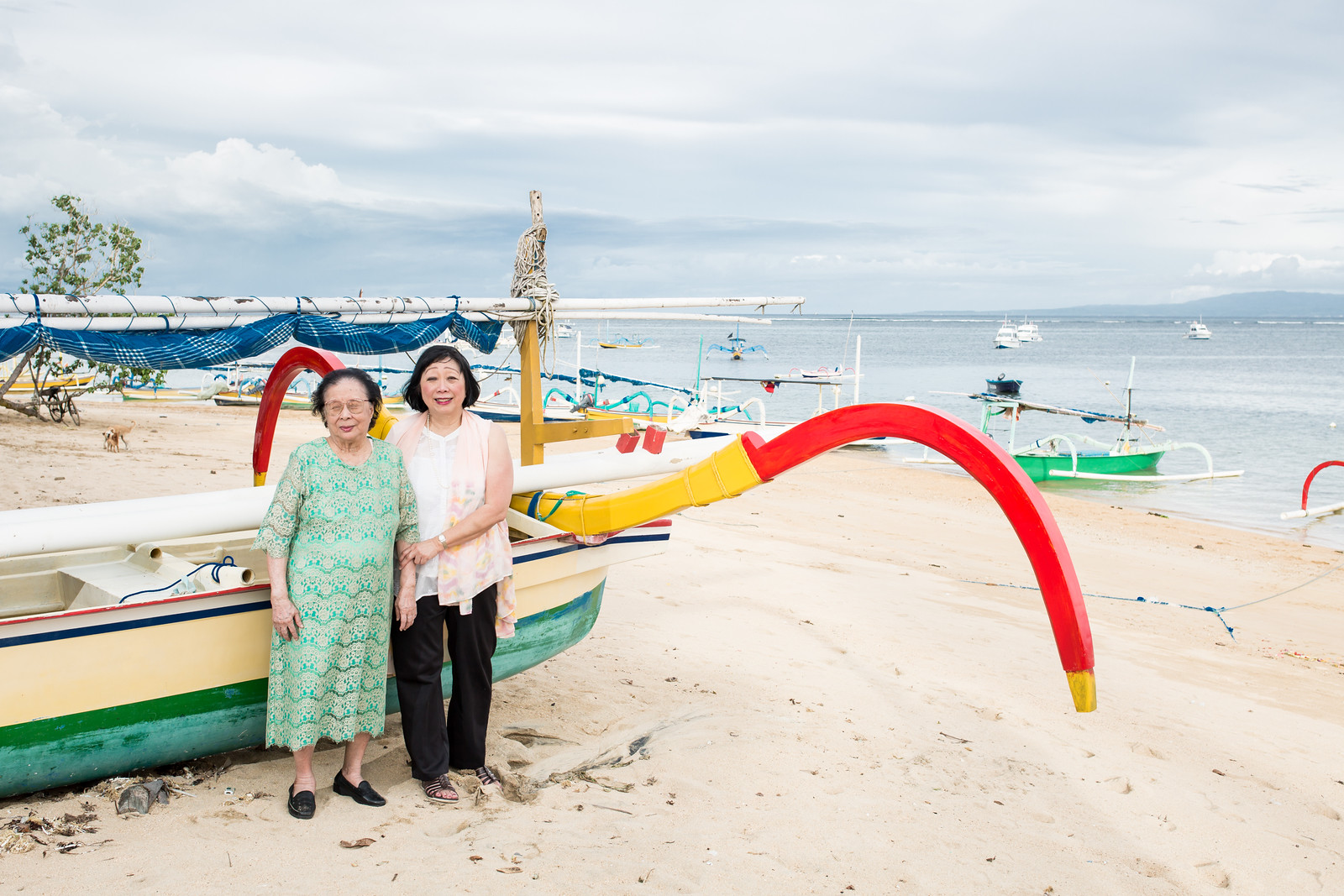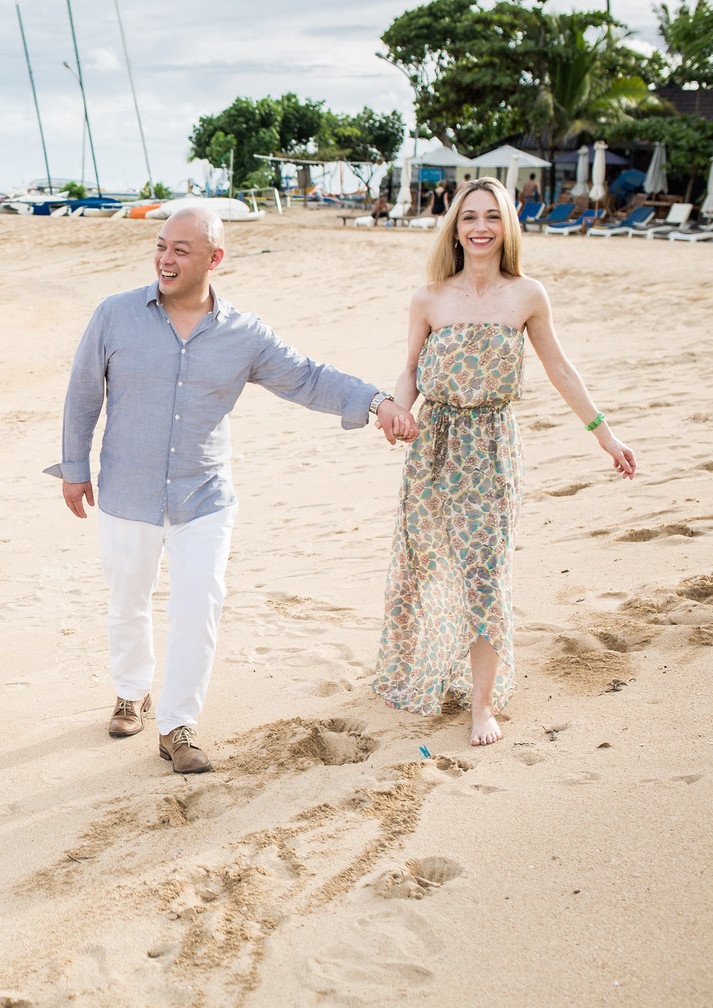 We are so inspired by your awesome grandmother, David – we love that the younger folks were struggling to keep up with her! Here's to her ongoing good health and beautiful smile. xo
See more families celebrating their special bond here.
Share using the Share Buttons below.