See more: proposal – couples – love – friends – Santa Monica
Beginning their new life on the West Coast, Tommy knew that to make his proposal perfect for his longtime love Laura, it would take a little help from their friends to pull it off. Flytographer Dipan was there to capture this surprise proposal that took over the Santa Monica Pier – read on to see this magical moment unfold!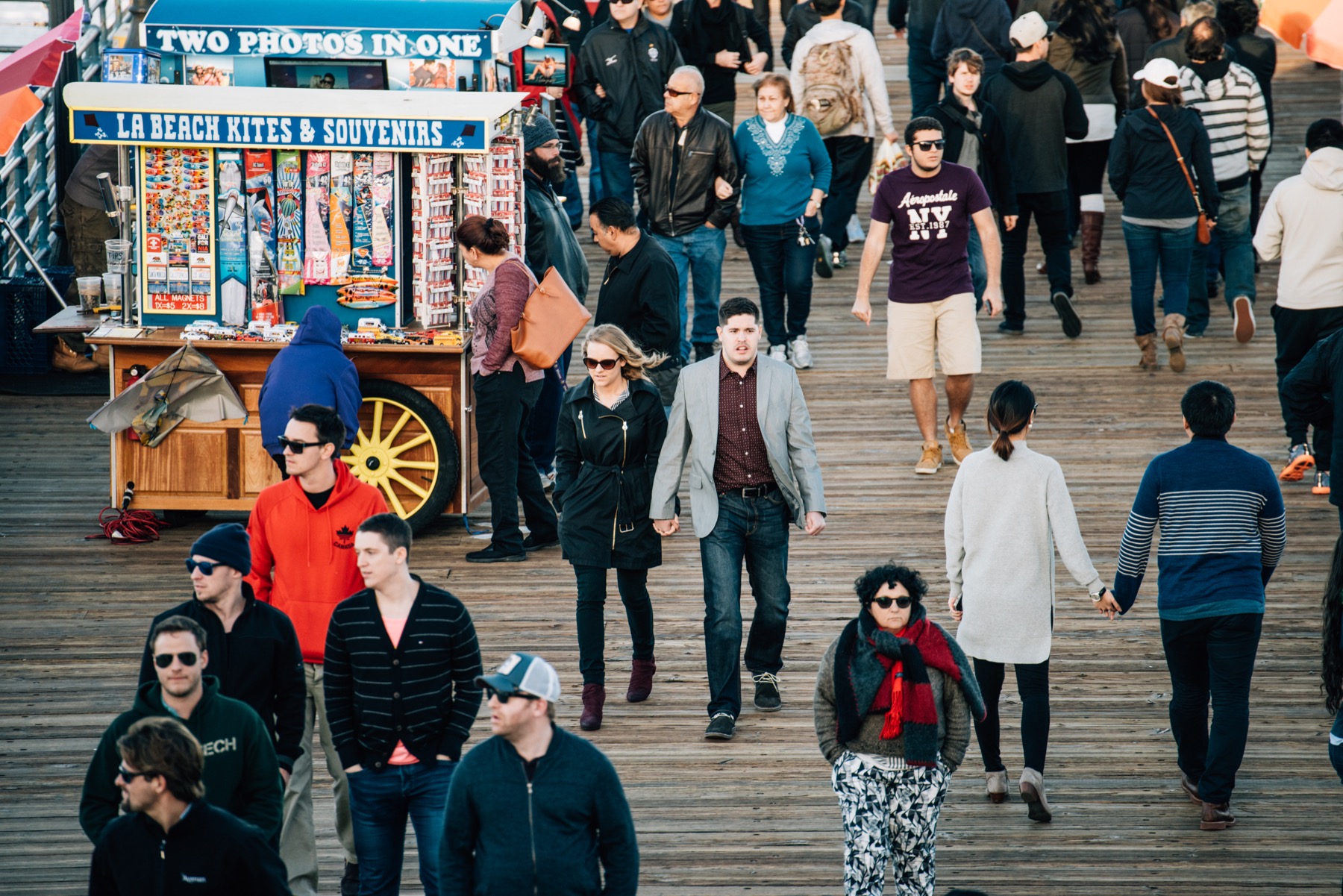 Their Story
In the fall of 2013, Tommy and Laura met as students at Marshall University in Huntington, West Virginia. In addition to her studies, Laura was also the Graduate Assistant for Intramural Sports. Laura started her first day as the Intramural Sports GA while Tommy started his first day as an Intramural Official. She later found out through his friends that he had his eye on her!
Tommy left his officiating job at the end of fall semester; when the new spring semester rolled around, Tommy decided to contact Laura to get information about upcoming sports. Once the talking began, the dates followed shortly after – and the couple has been inseparable ever since!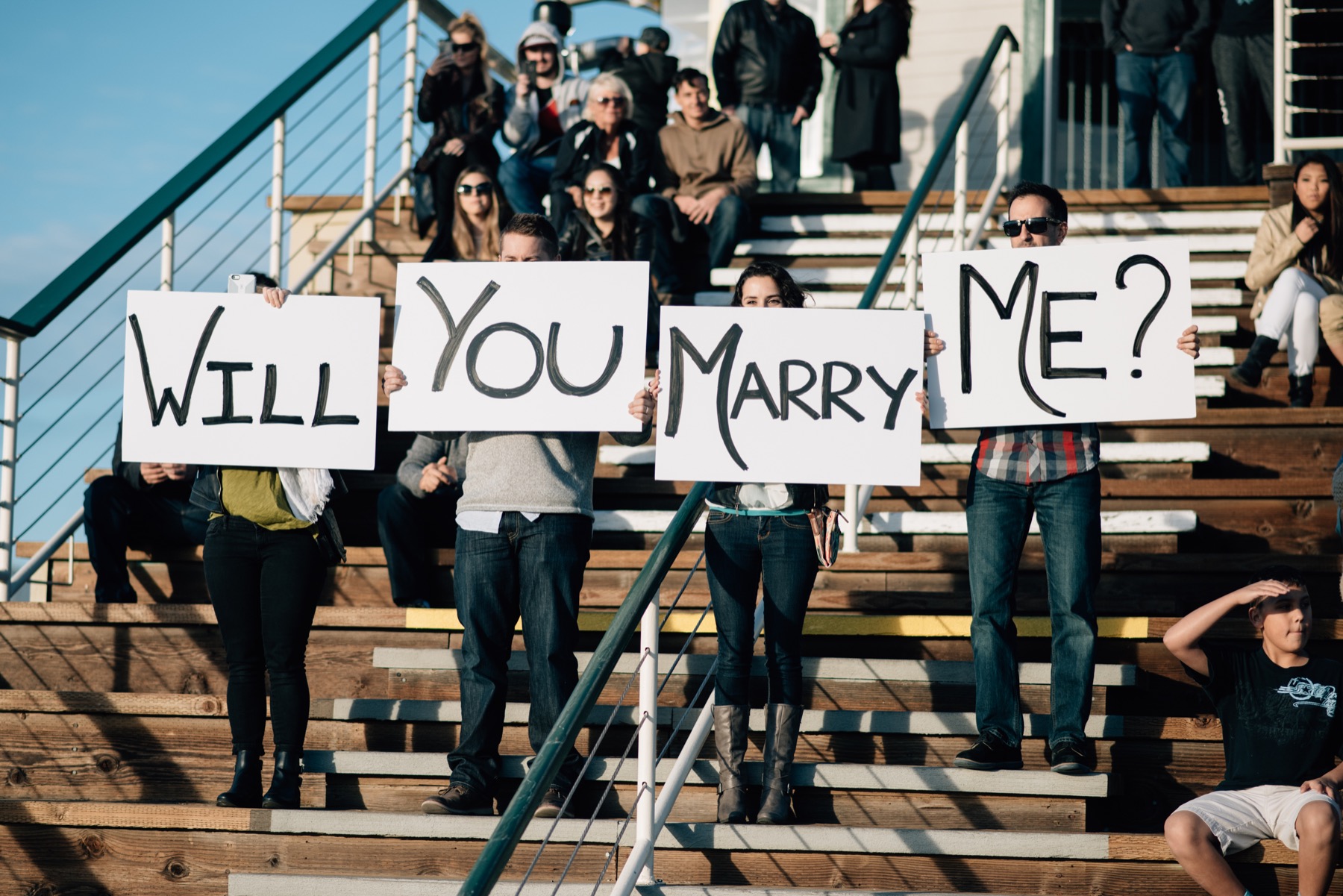 The Proposal
Laura: "Tommy is someone who tries his hardest to always surprise me, but is not the best at keeping secrets. Any time a holiday or birthday came up, I always found out what I was getting or what we were doing before the actual celebration. So when the day came for him to propose, I was sure I would know when and where it would be happening.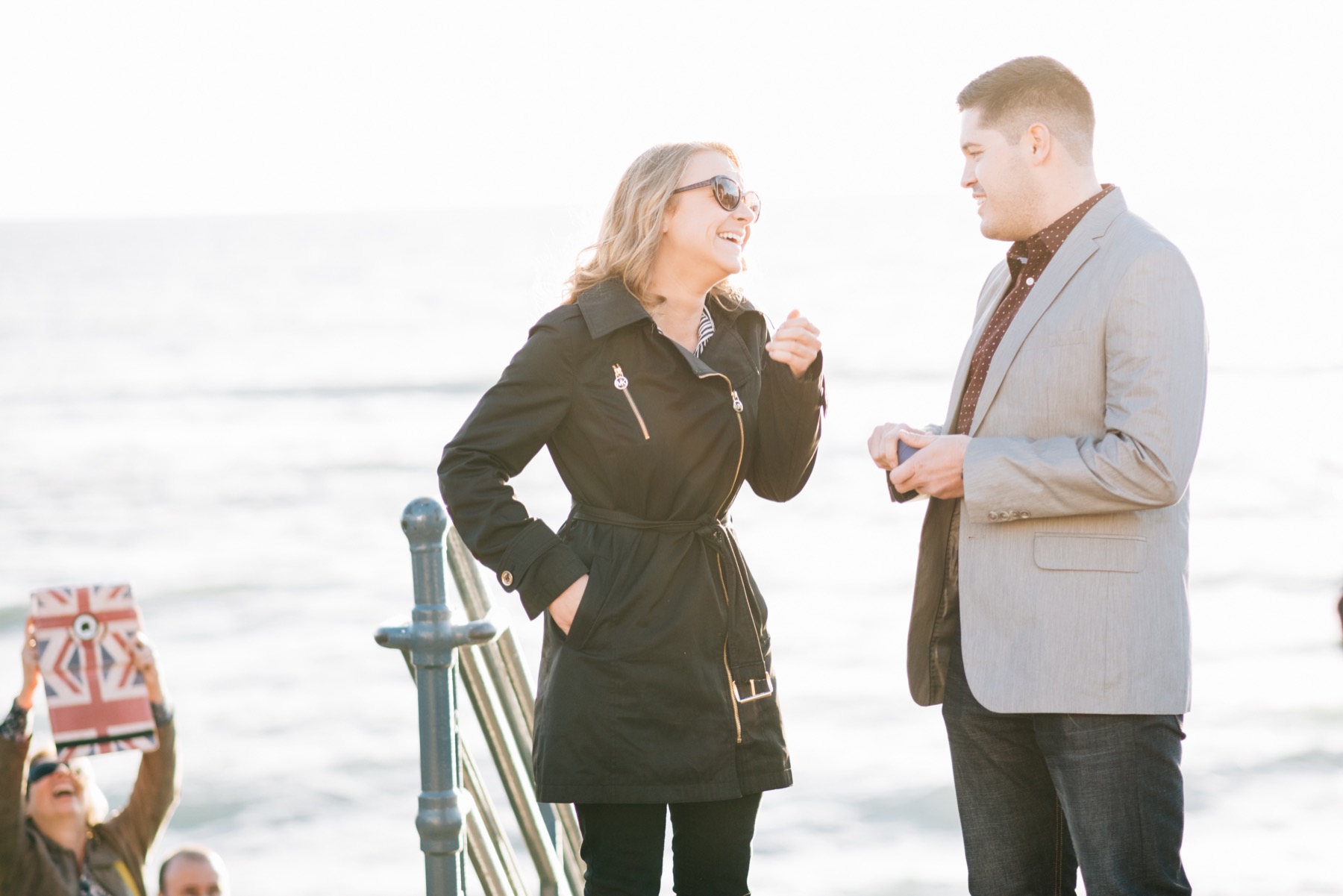 "One Friday, Tommy mentioned he had a site visit in Santa Monica early in the day. He said I should come with him because it would only take 15 minutes, and we could then enjoy the rest of the day for a 'date night.' I didn't think anything of it because we have done this before.
"Friday rolled around and we were on our way down to Santa Monica. Tommy received a call from work saying his client cancelled at the last minute. Because we were halfway there already, his work just let him have the rest of the day off. We parked at the beach, and Tommy suggested we go to the pier first to watch the sunset.
"We walked all the way to end and down the stairs to enjoy it. After a minute or so, we started to walk up the stairs. Tommy said to me, 'You know Laura, I want to spend the rest of my life with you…' As he was saying this to me, we had reached the top of the stairs, and then everything happened in a matter of seconds. Across from me, four people stood with signs spelling out the words: "Will you marry me?" (I later found out these were my friends who had flown in for this!) Behind Tommy, there were street performers singing 'Marry Me' by Bruno Mars, and a photographer was capturing every single moment (thanks, Flytographer!). Tommy got down on one knee, pulled out the ring and asked, 'Will you marry me?' – and I said 'Yes!'
"I was in awe and, quite frankly, extremely surprised! I had no clue he had this up his sleeve and could not believe all the details he had planned for this exact moment. It was just a typical Friday evening that turned into a day filled with surprise, excitement, laughter and celebration that we will never forget. Our Flytographer, Dipan, was able to capture every single moment that we can now cherish through pictures!"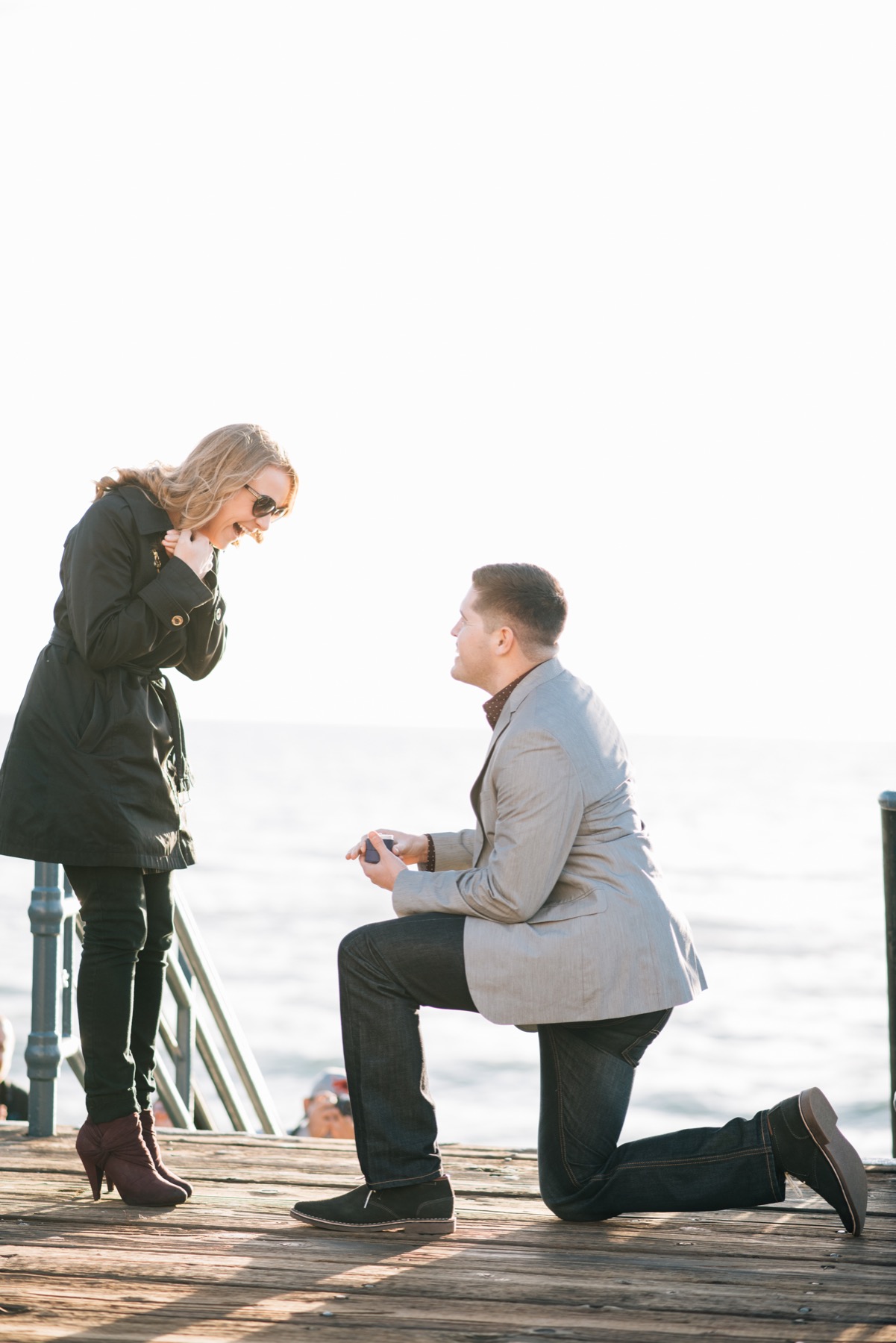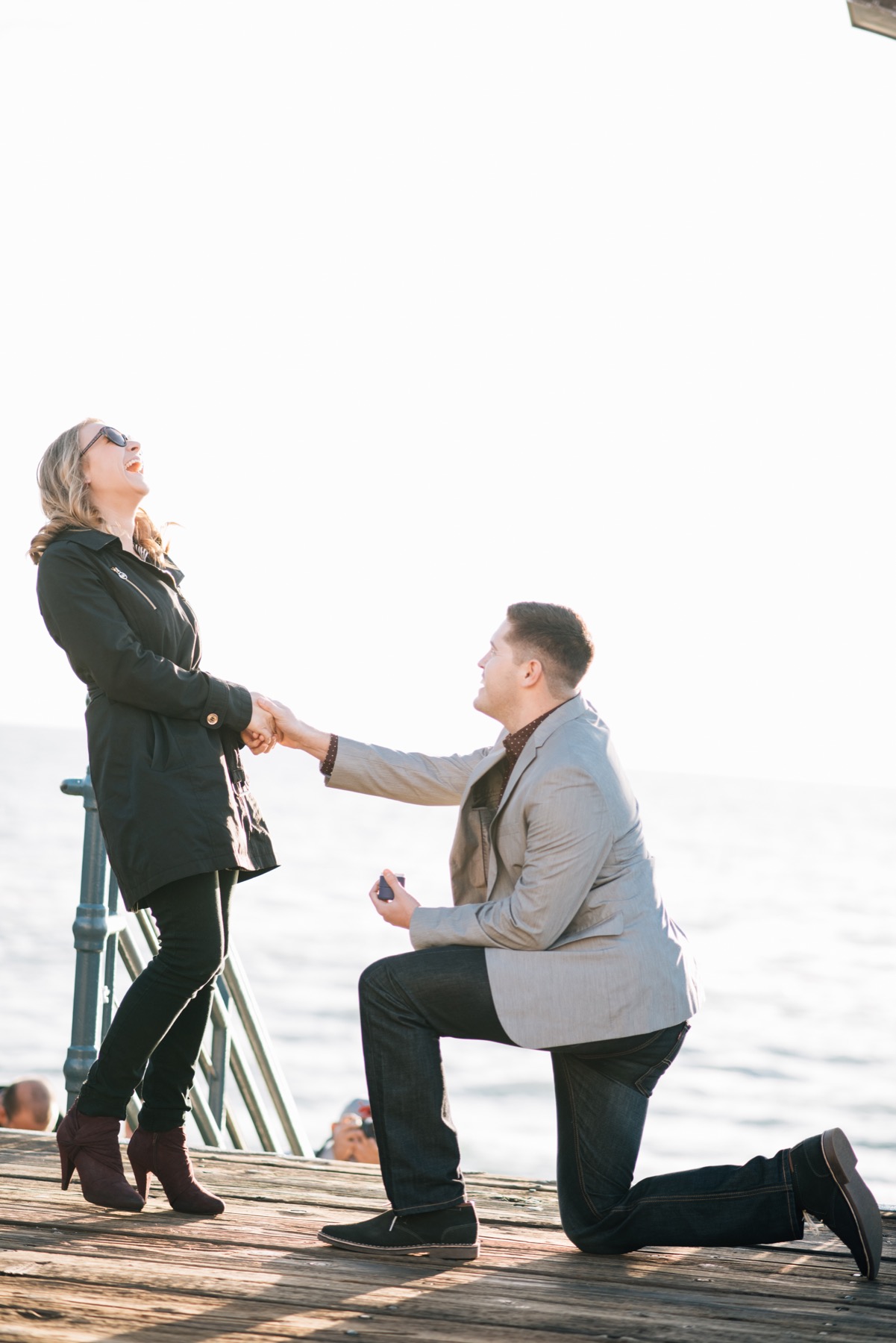 Tommy: "I was planning the proposal for several months and going back & forth about how and where I wanted to ask the question. At first, my original plan was to pop the question in the spring or even summer of 2016, but as I was never able to surprise Laura, I needed to do it a little sooner, because I knew she was suspecting it more as time went on. I also knew I needed to be very careful with the planning to make sure she didn't get tipped off. The timing was perfect because it was right around Christmas, so anytime she felt suspicious, I just told her I was shopping for Christmas presents or getting some gift ideas from her friends.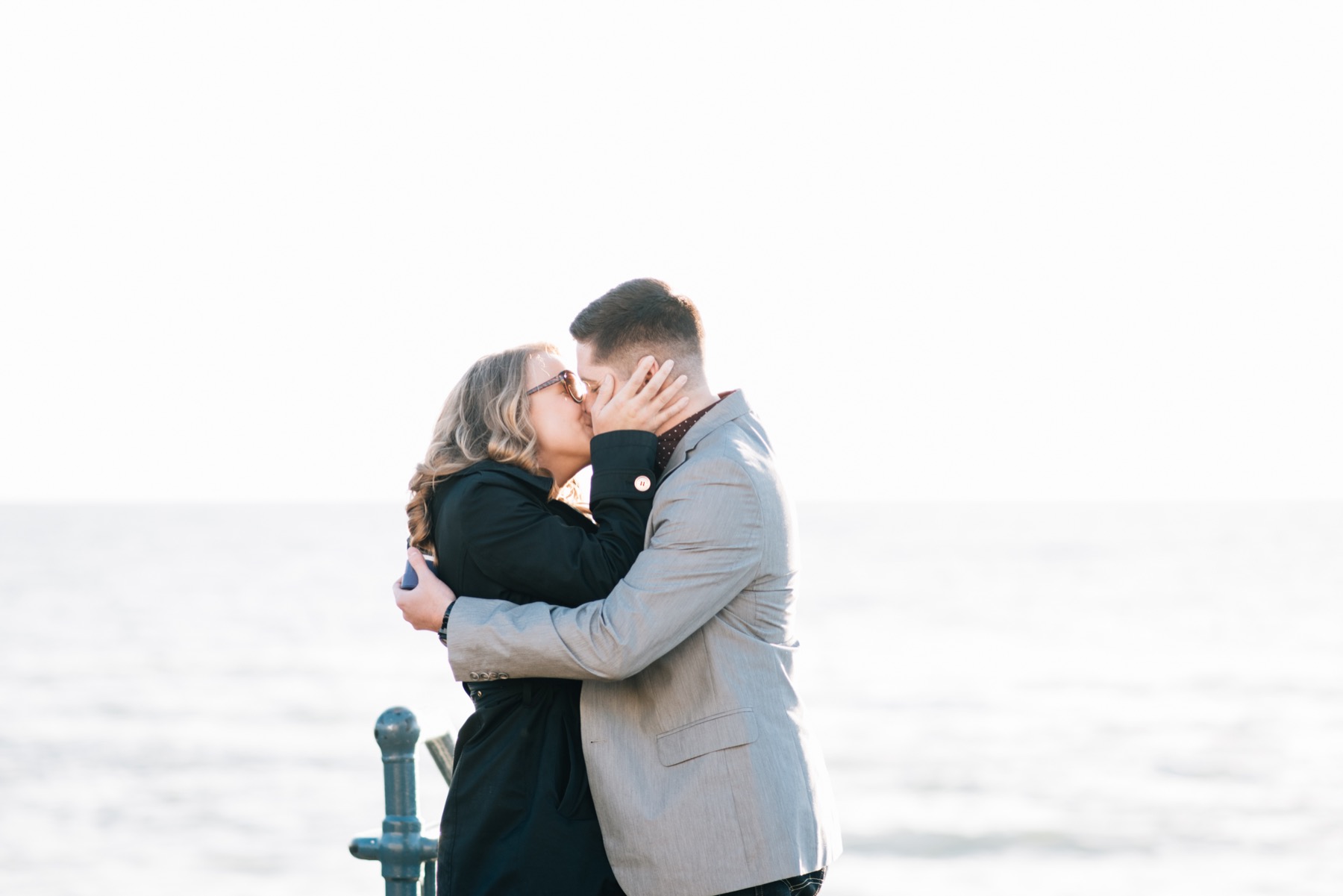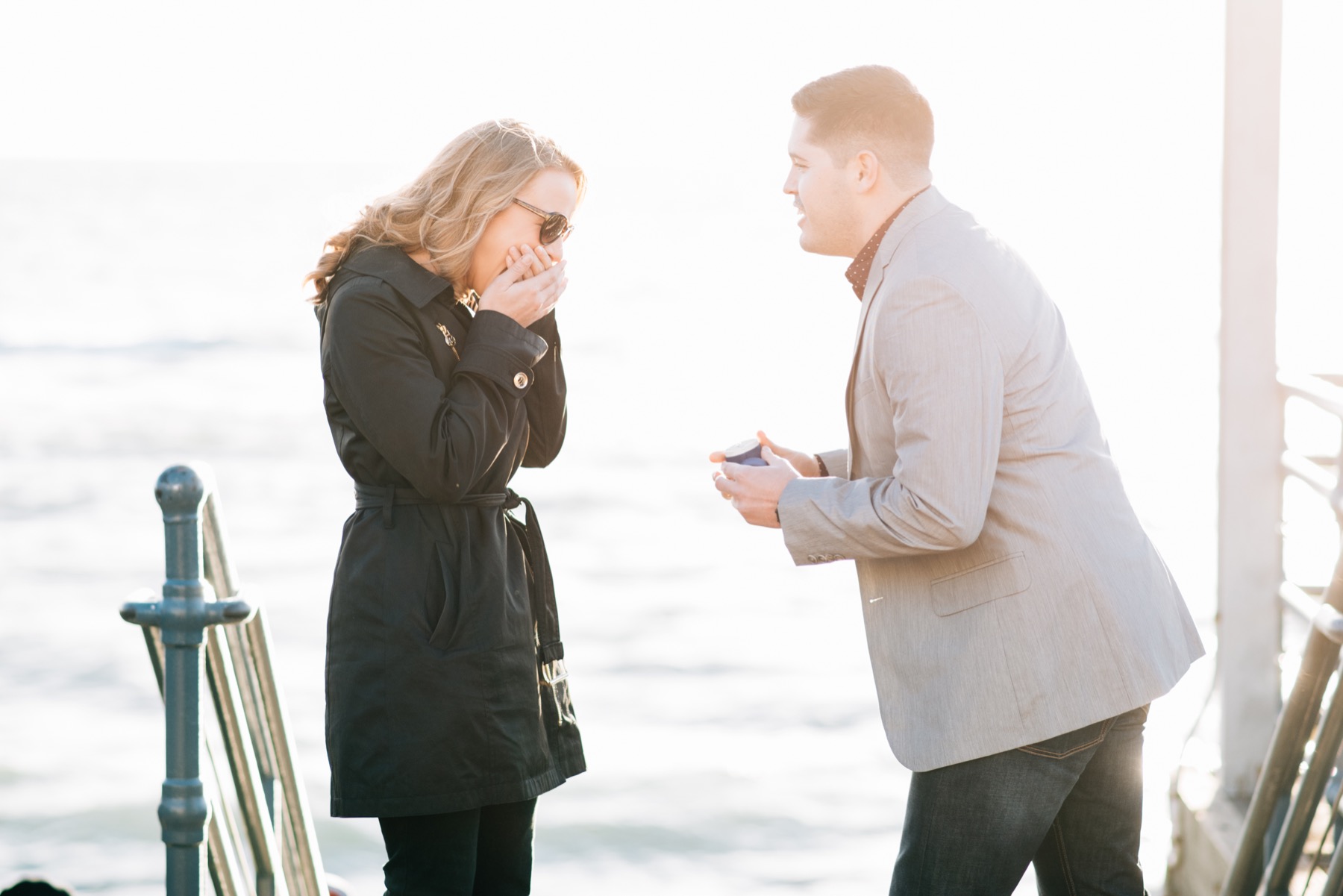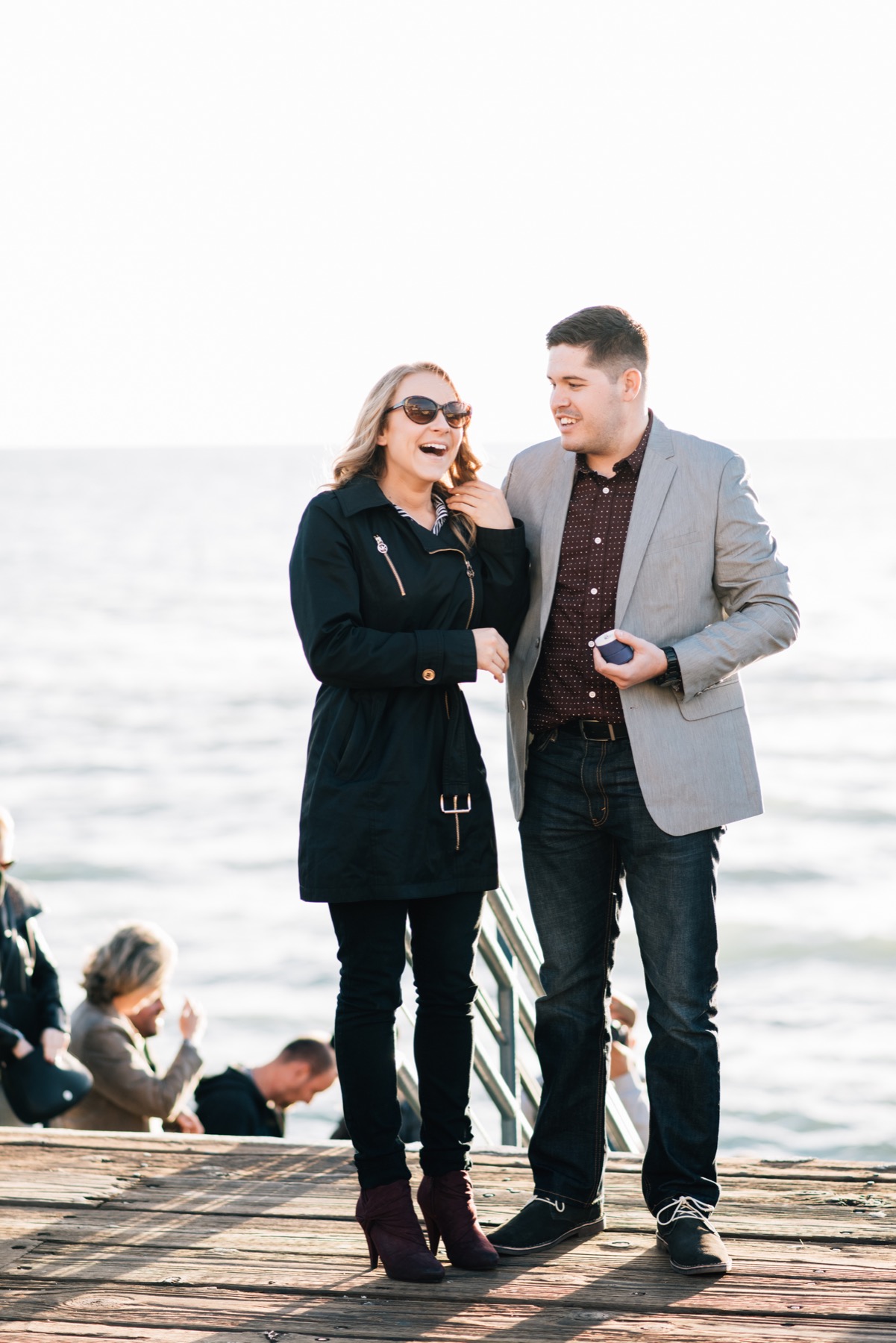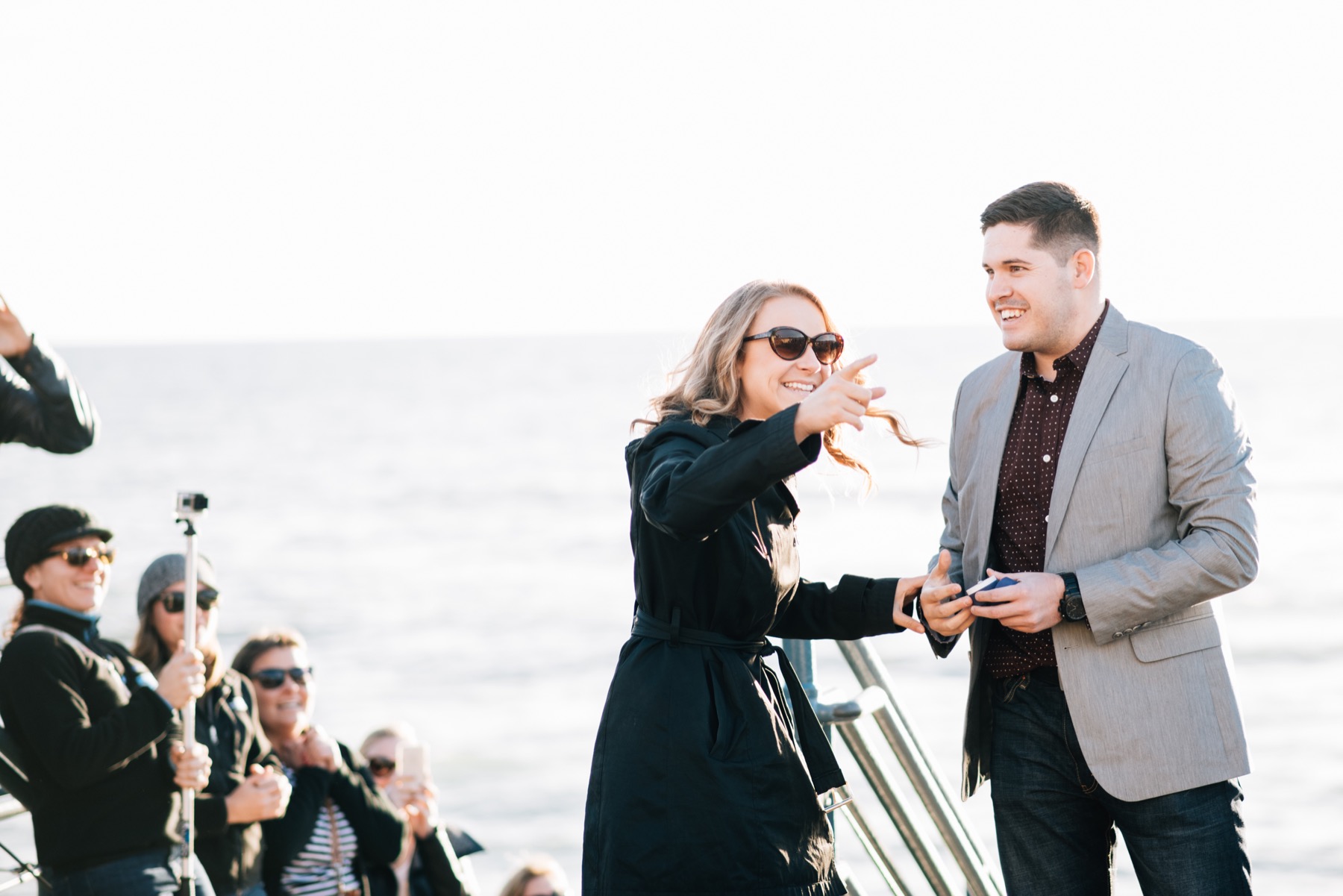 "I knew that when I was going to propose to Laura, I wanted to have family or friends around to witness the moment and be a part of the occasion. Since Laura had been talking about having her best friend and husband come to visit for some time now, I knew it would be the perfect time to have them visit to be a part of the proposal and an extra surprise to Laura. They were so excited to be a part of something special, and they purchased their plane tickets right away, even before I had purchased the ring or talked to her father.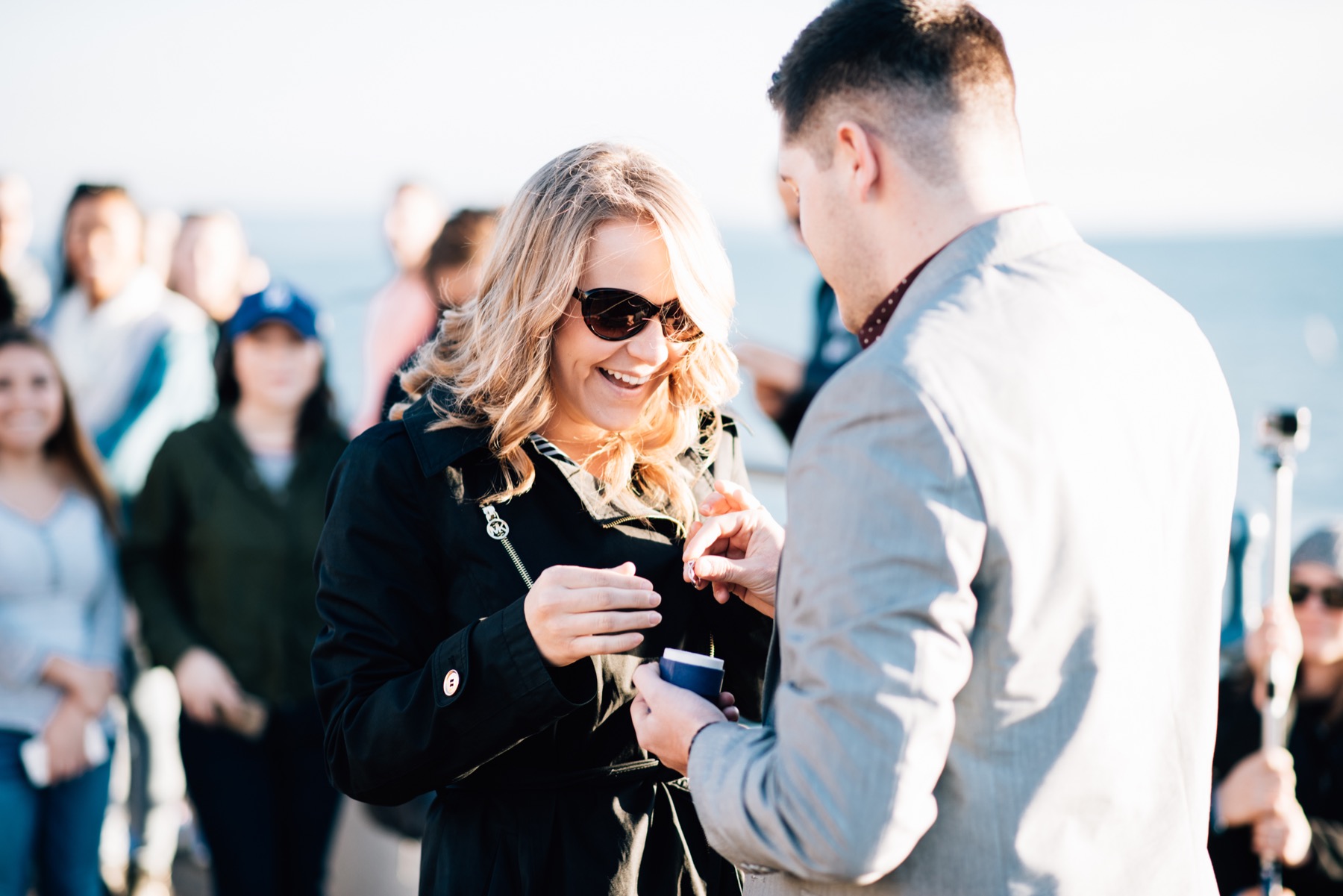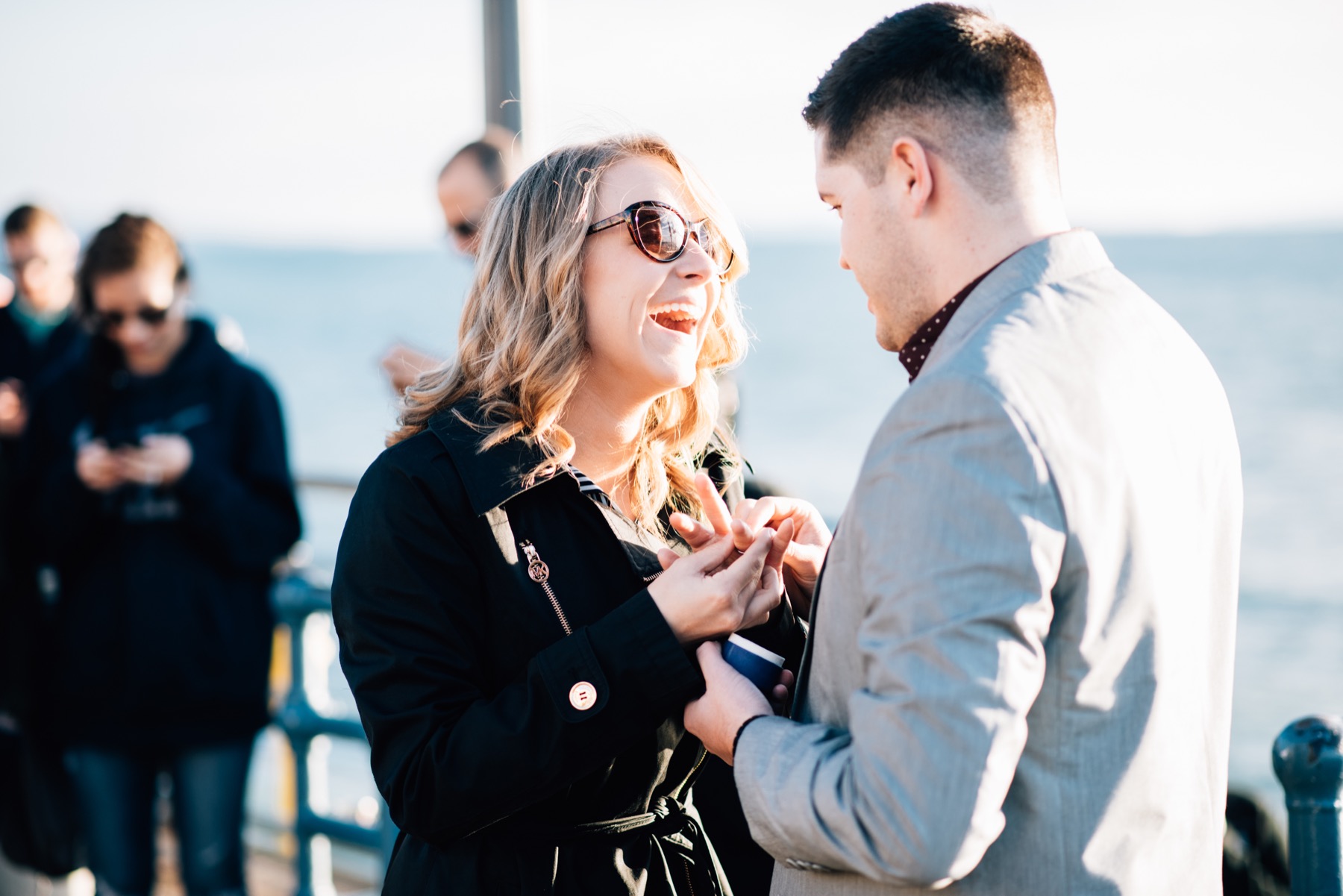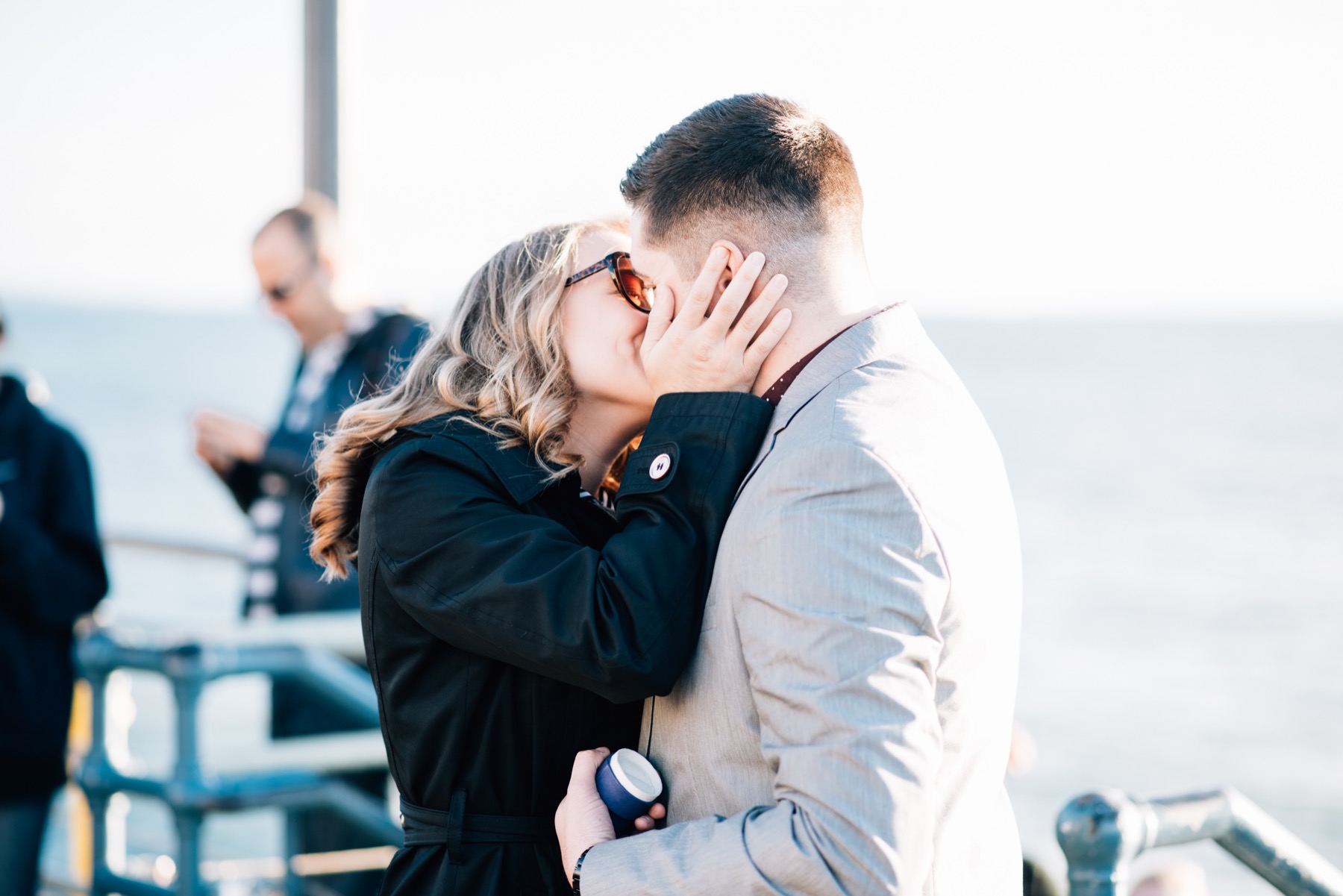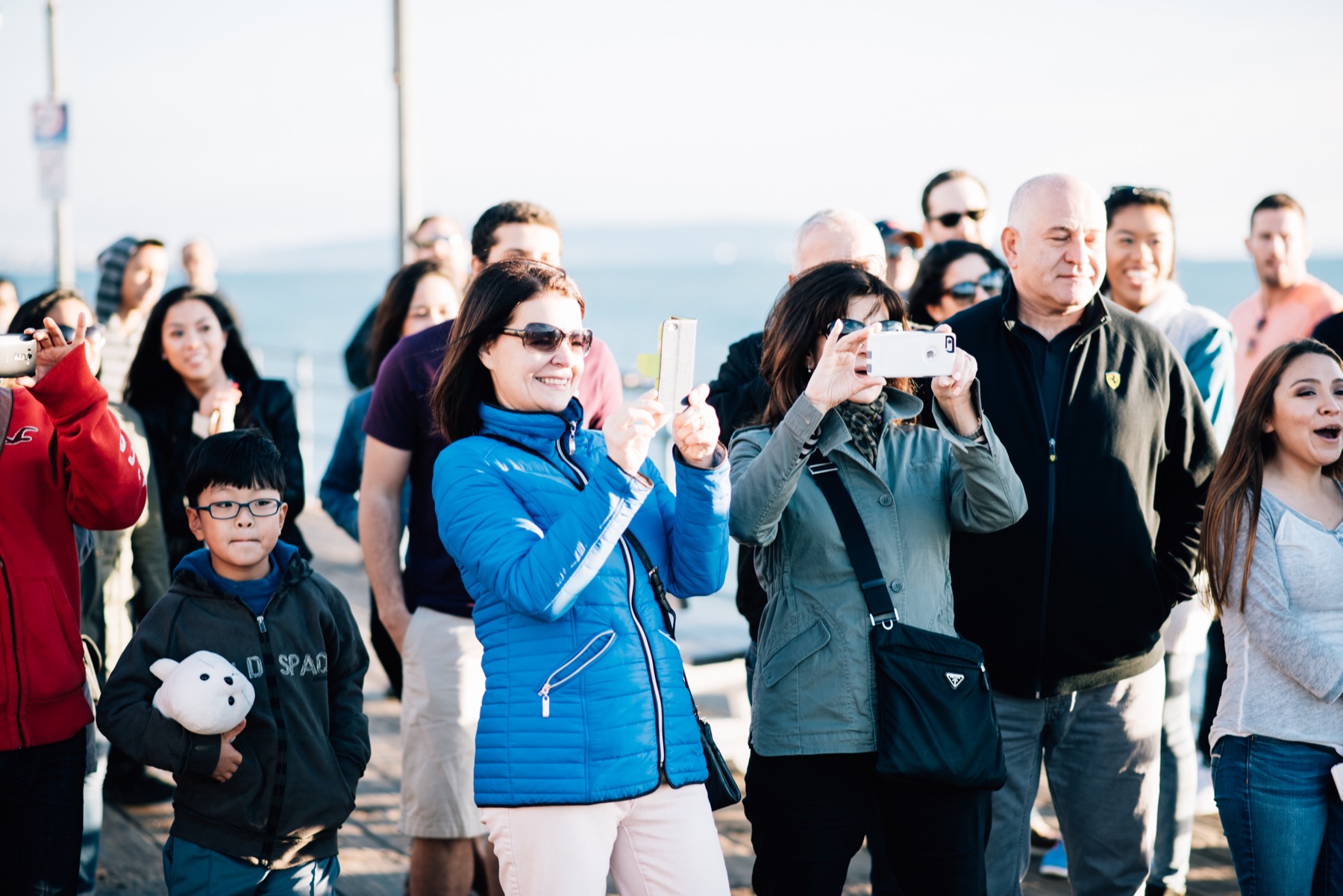 "With her friends booking their flights, I knew I needed to act fast and get a ring right away. Laura was out of town a few times for work, so it was the perfect opportunity for me to go look at rings and purchase the perfect one. As we live in California and her parents are on the East Coast, I knew Christmas was my only chance to ask her father's permission for her hand in marriage in person. The whole time we were there, it seemed I could never find the time to be alone with her father and before I knew it, it was time to leave. I was running out of time to talk with him. We finally met on the morning of my flight out, so I was able to ask and get his approval.
"Now everything was planned and I couldn't be more excited for the day to come. Laura was away visiting her sister and brother-in-law earlier that week, so doing some last-minute preparations was possible. Flytographer was amazing and super-efficient when it came to the planning aspect. Dipan, our photographer, along with Shoot Concierge Tedi, video-chatted with me and were so helpful! They both gave me ideas I didn't even think of and helped calm my nerves.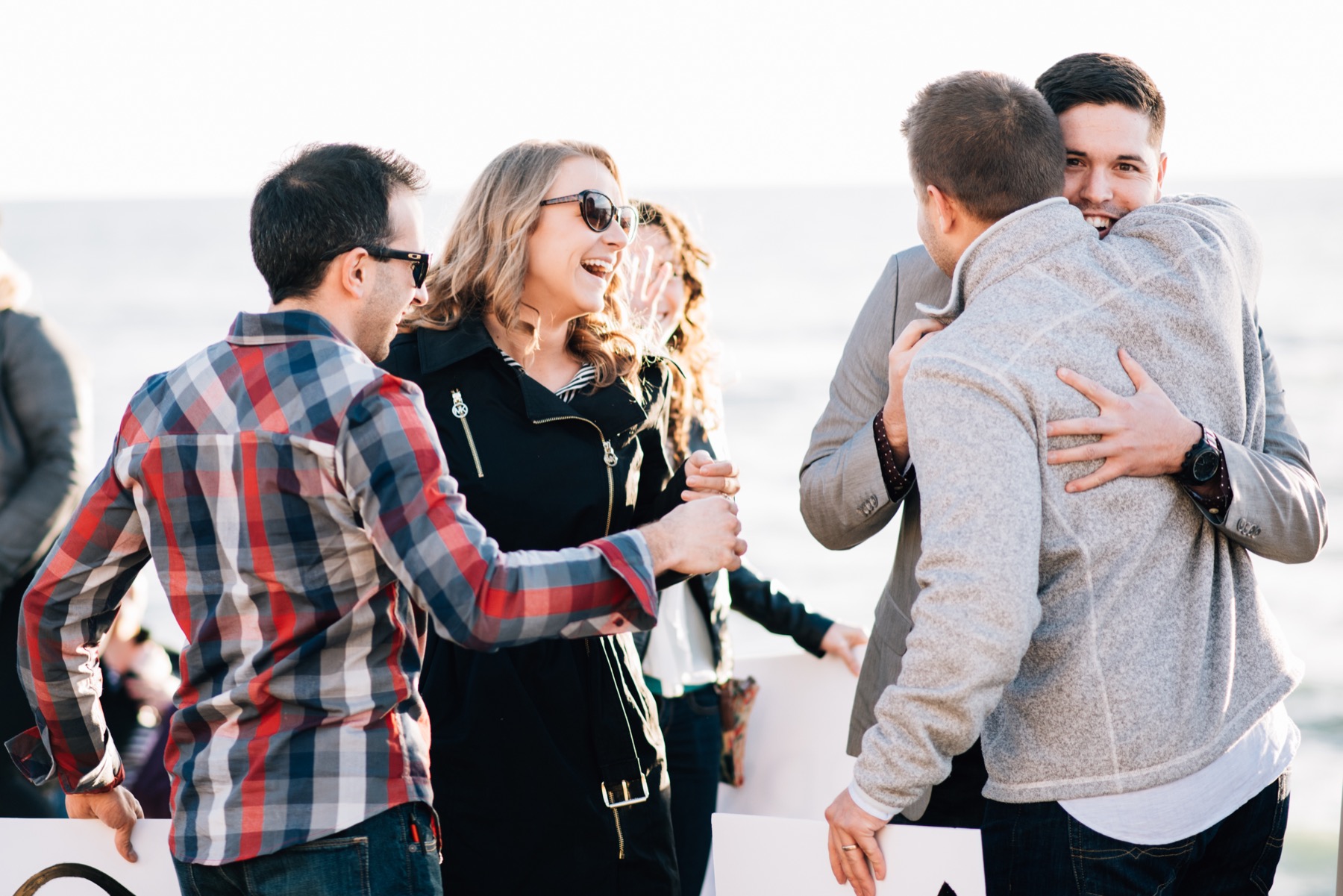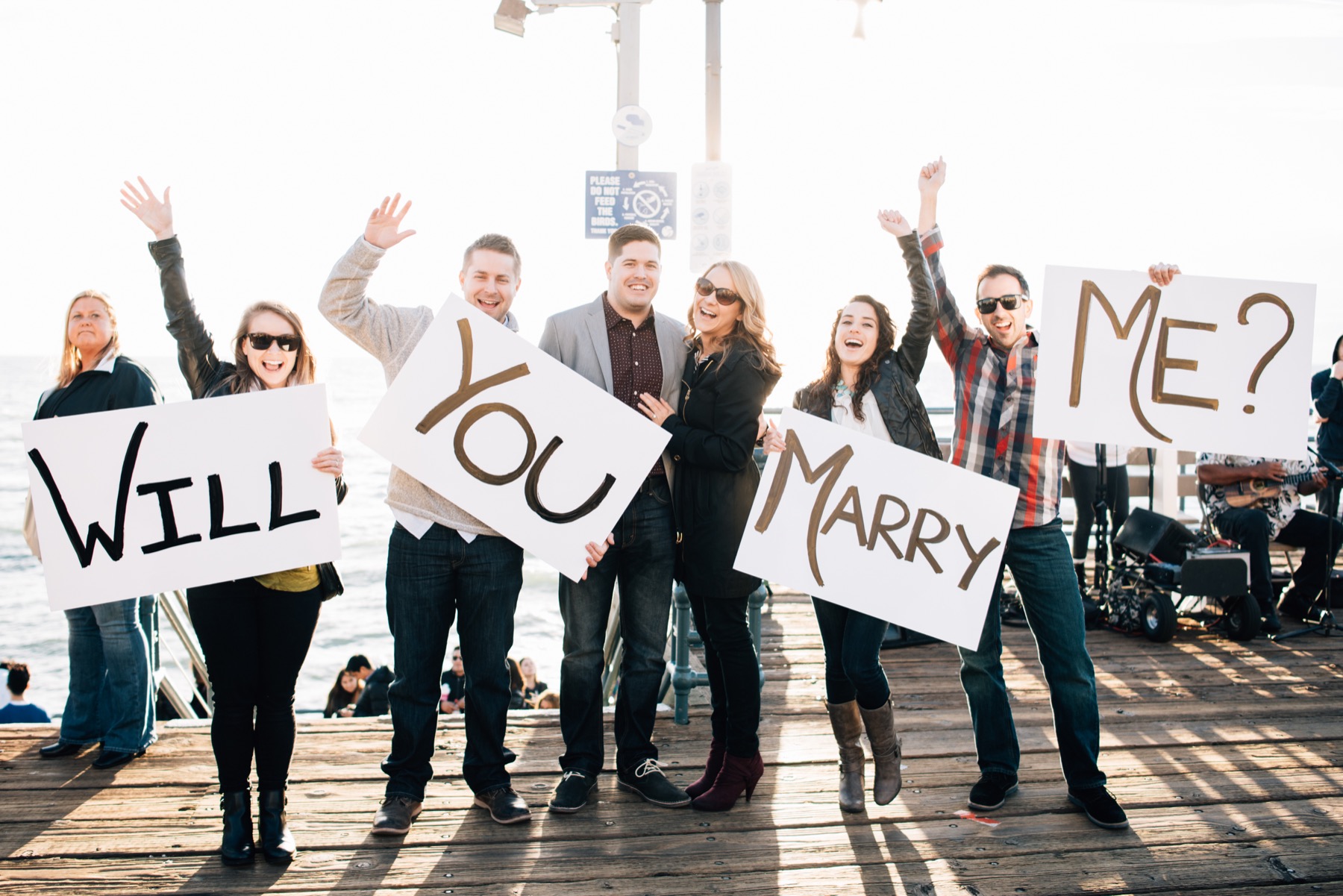 "When the big day finally came, Laura knew that we were going to be going to Santa Monica, but she thought it was for a work meeting. I had planned for my work to call me when we were close to the location to say that the meeting had been cancelled, and that since I was already nearly there, I could have the evening off.
"After parking, I made it clear that I wanted to go to the pier; Laura, on the other hand, didn't see the point, but I suggested we could look at the sunset and grab a drink after. As we walked to the end of the pier to watch the sunset, I began to realize that, with our friends already arrived holding signs saying 'Will You Marry Me?', somewhat of a crowd had started to gather around. I knew the scene was set and it was time for me to go back up the stairs and ask Laura to marry me. The timing ended up being perfect. With the total shock of the proposal, her friends being there to witness, and also our Flytographer there to capture it all, I finally felt that I had pulled off the best surprise of all!"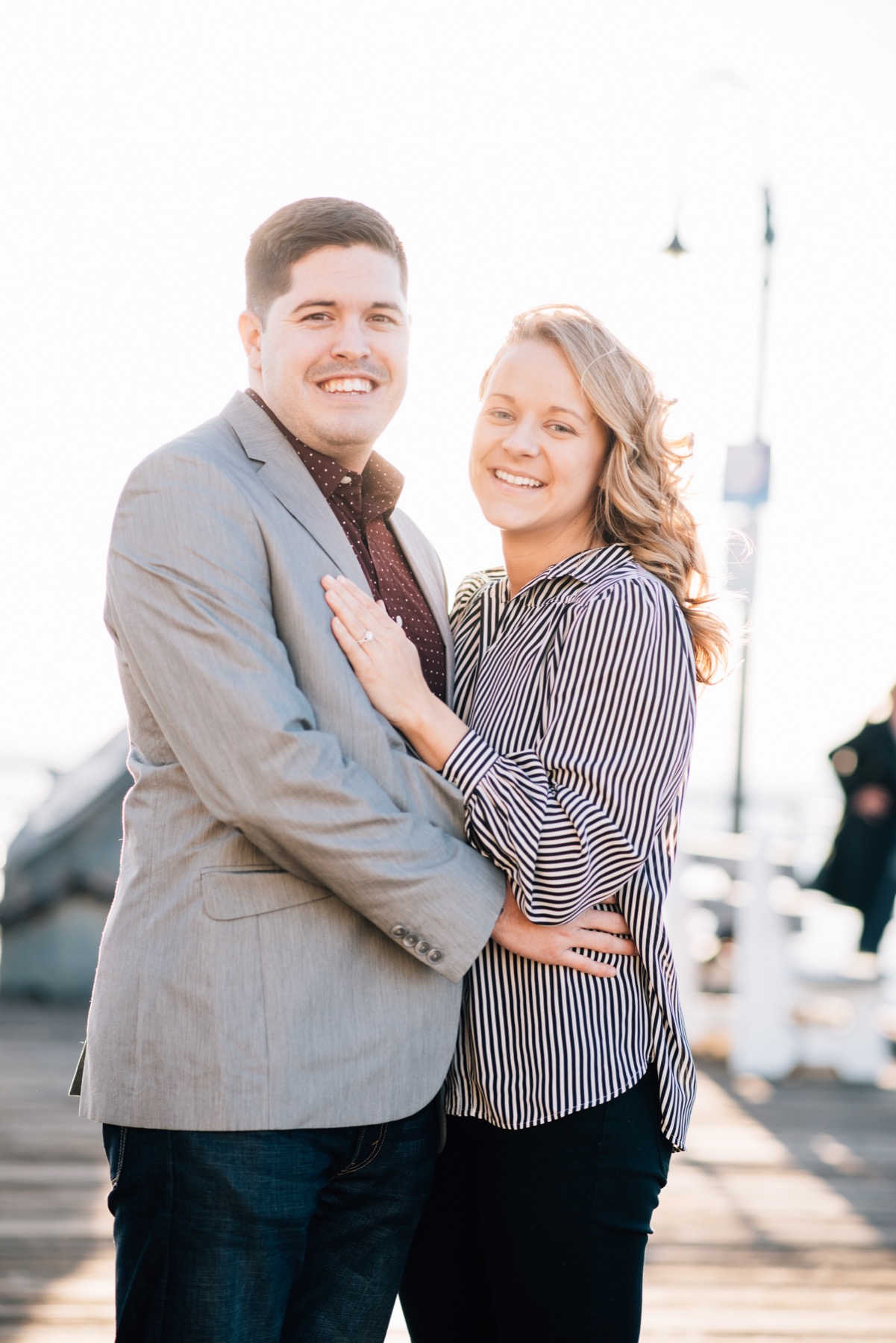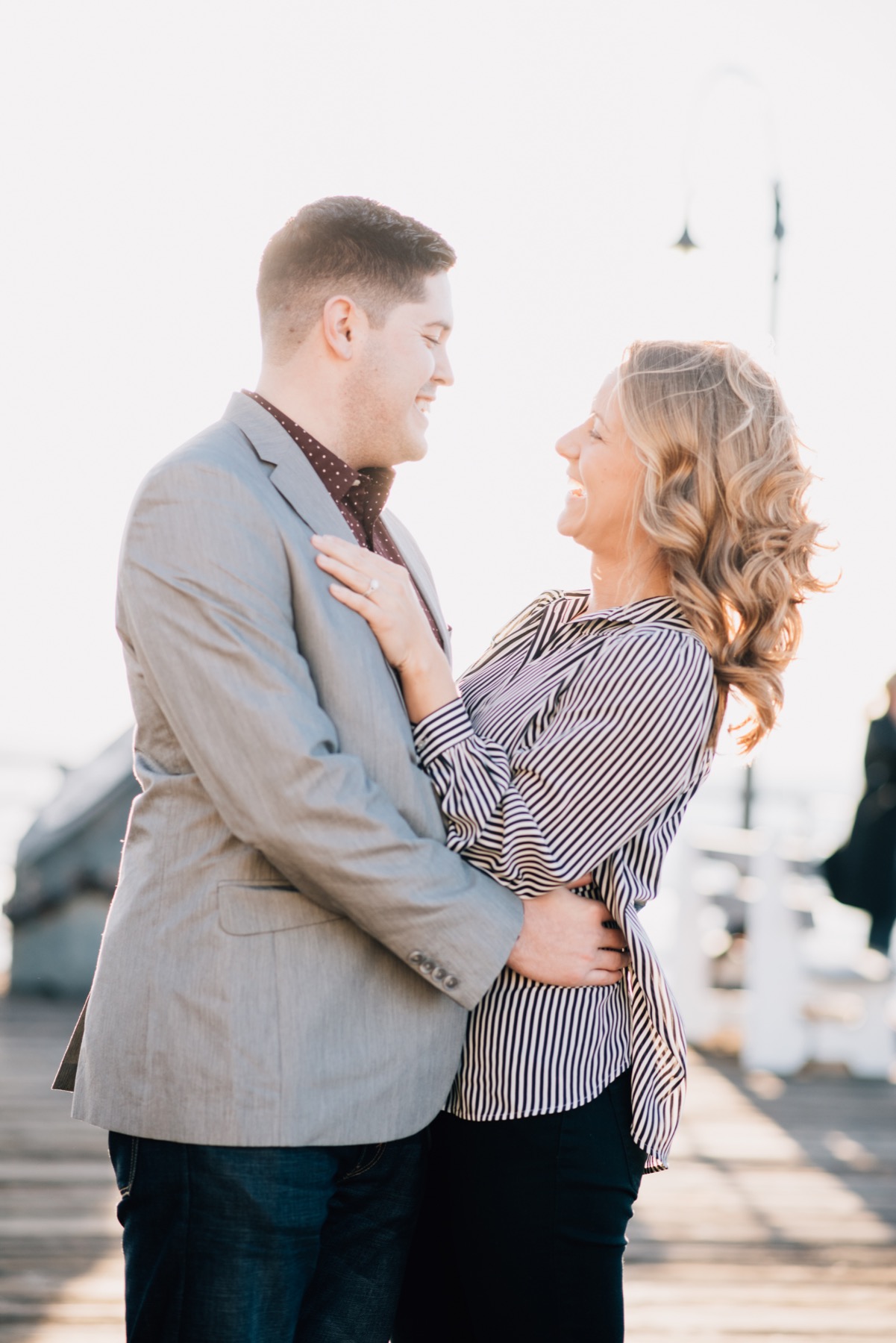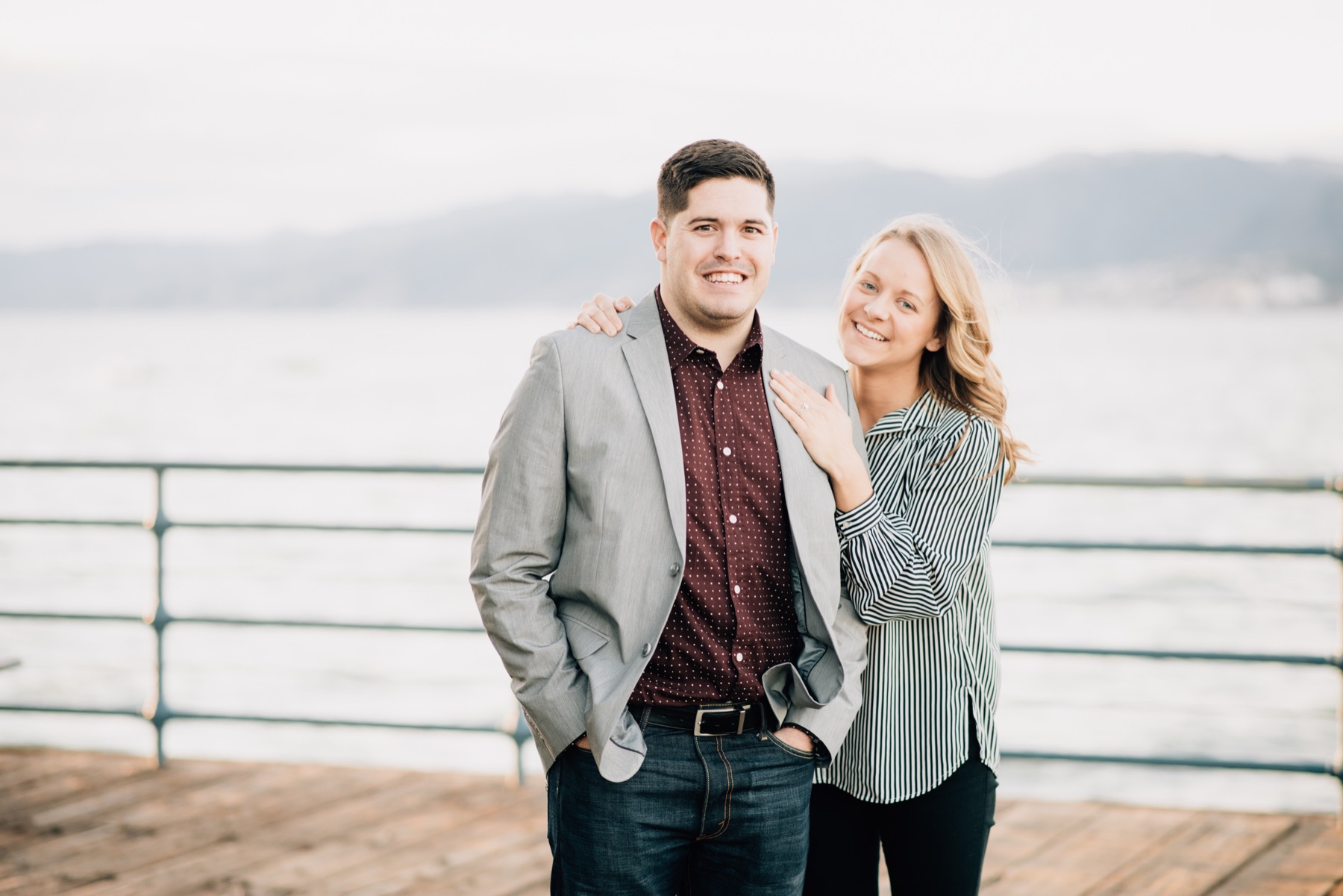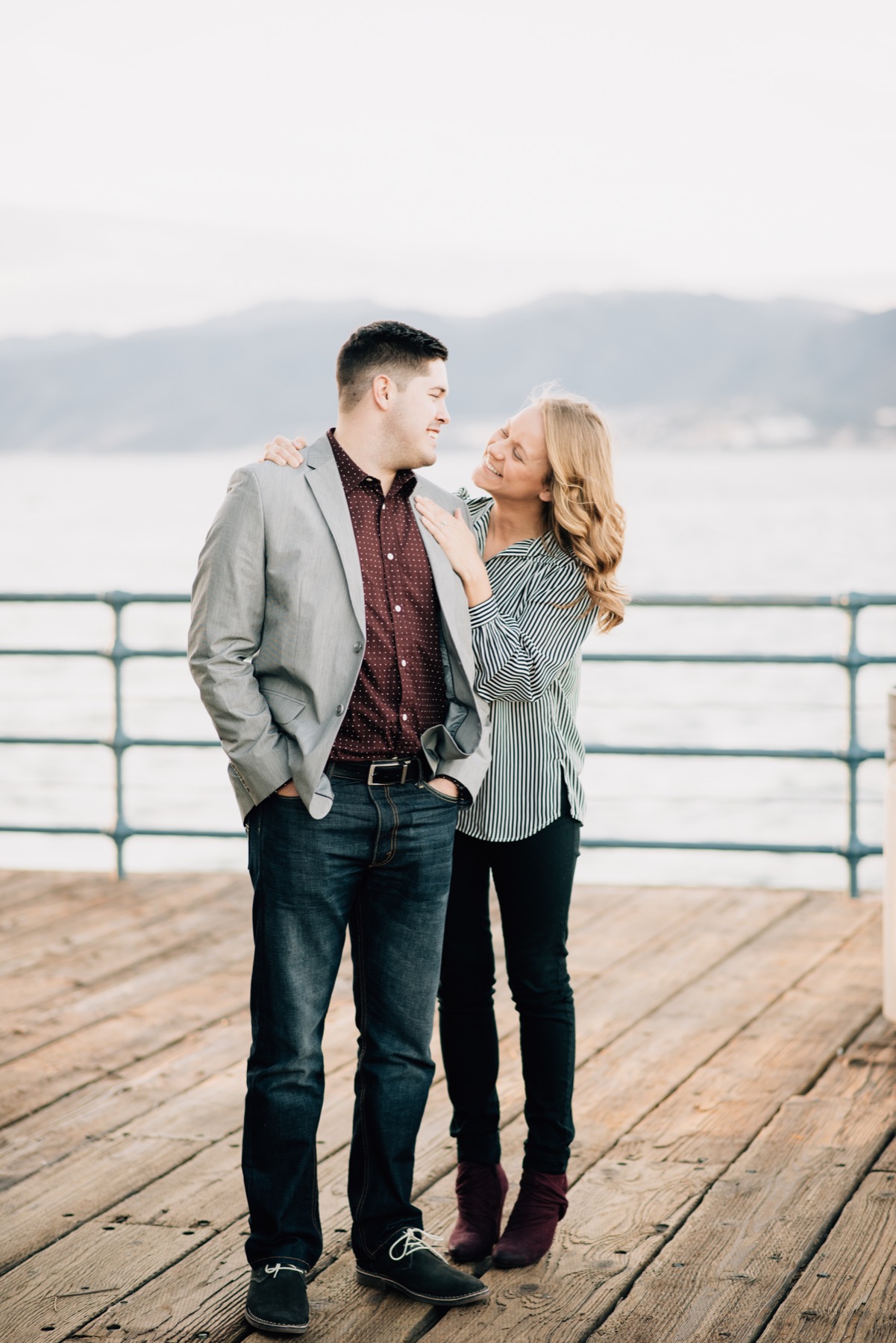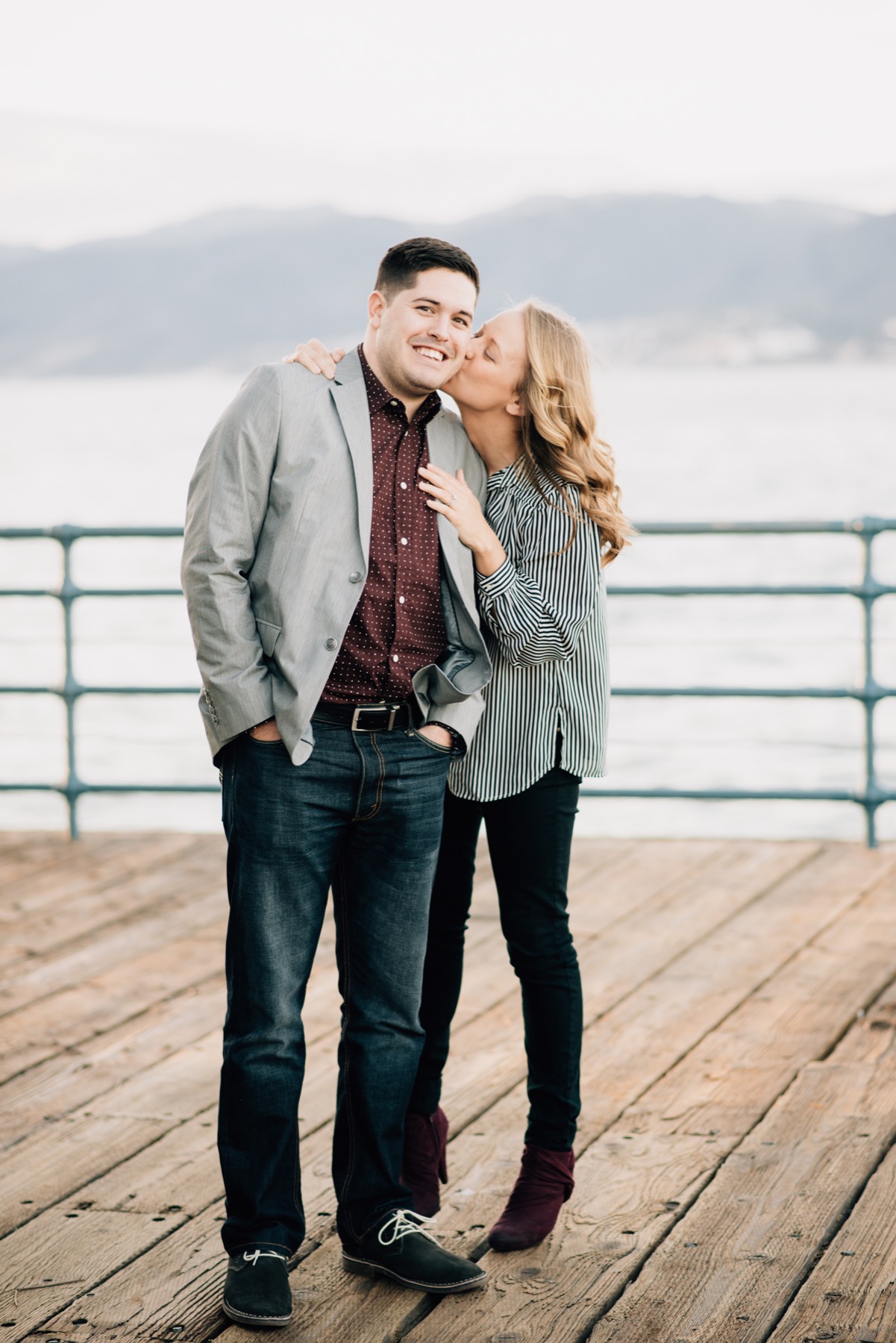 Capture the most important question of your life with Flytographer!