See more: solo traveller – Paris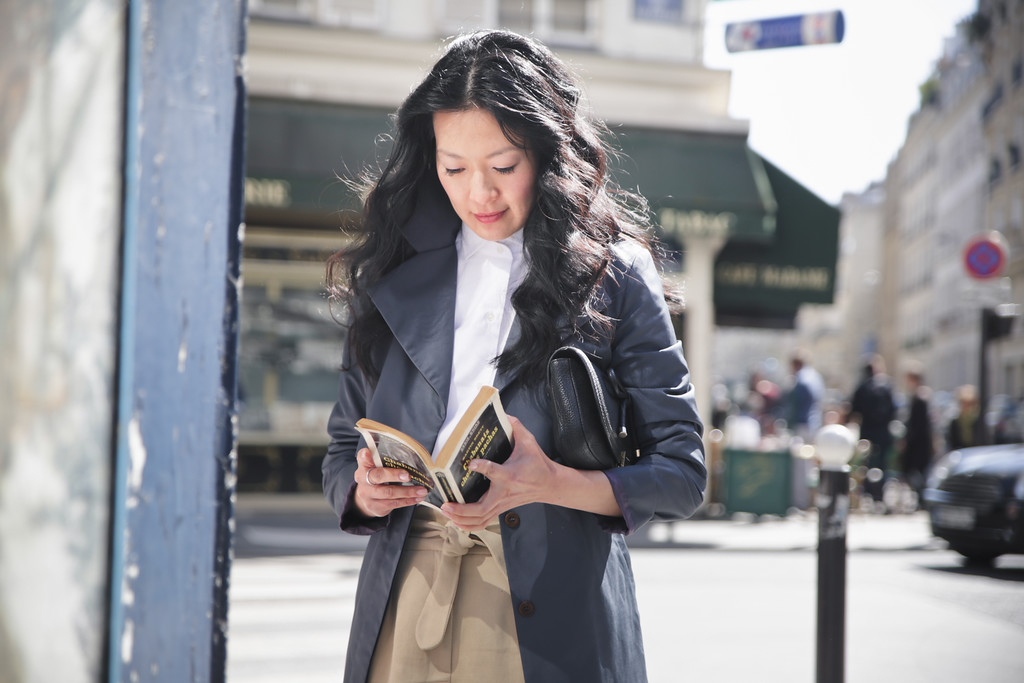 What do you get when you combine a fashionista, a world traveller, an entrepreneur and a travel & food blogger? None other than Jackie Kai Ellis, owner of The Paris Tours and former owner of Beaucoup Bakery in Vancouver. Flytographer Lucille joined Jackie on a chic adventure around Paris, capturing her (in this gorgeous trench by hometown designer Nicole Bridger) and her rescue pup Polly in this fashion-forward shoot that marries Jackie's modern style with her love of Paris.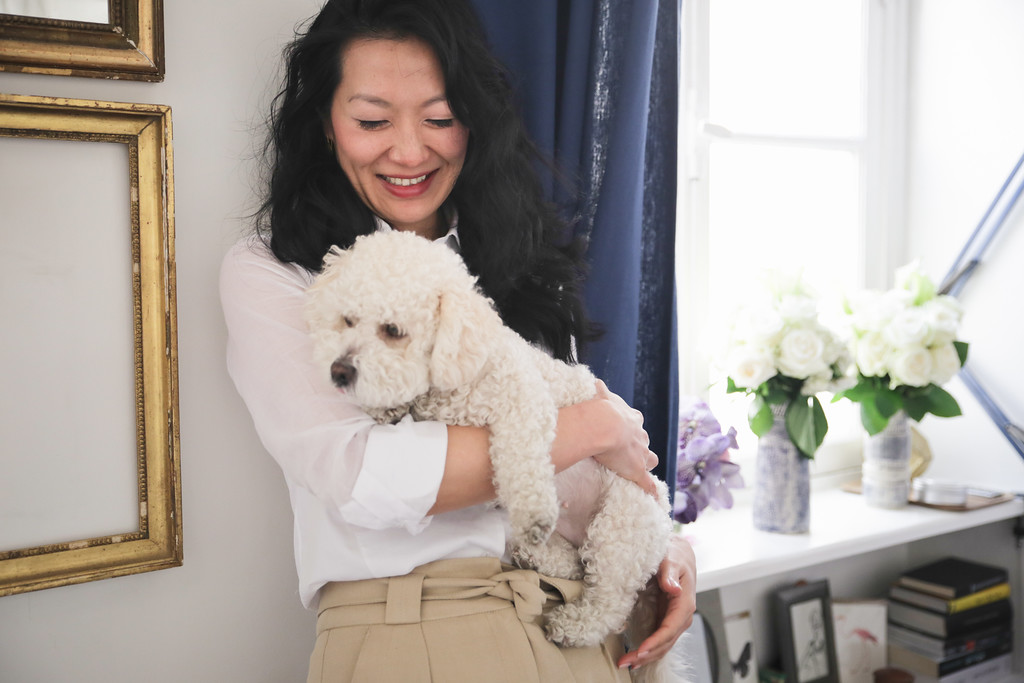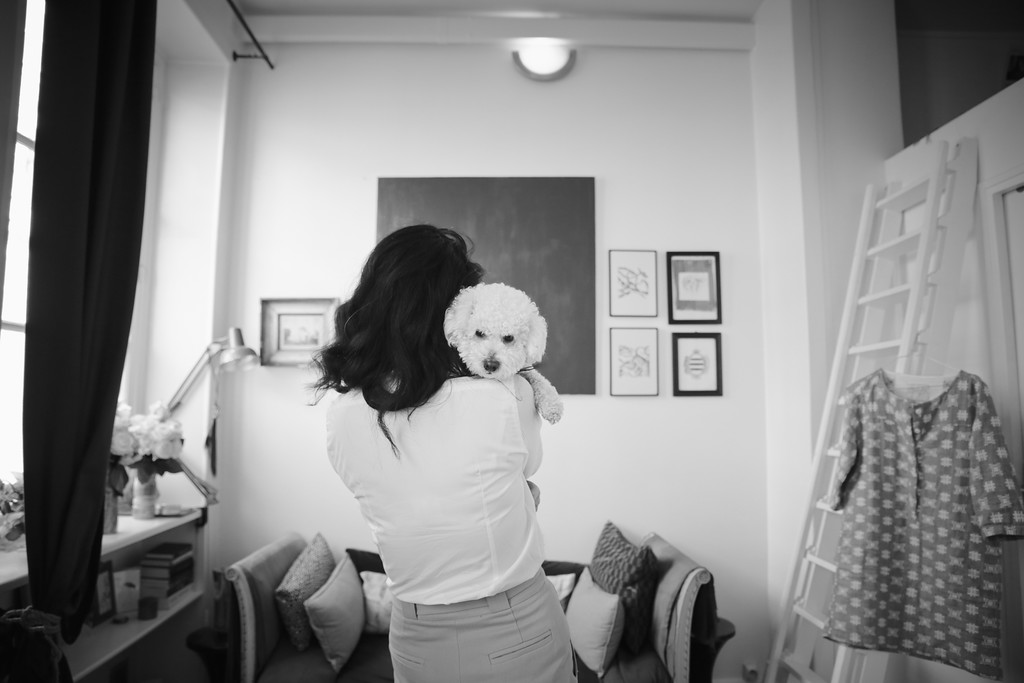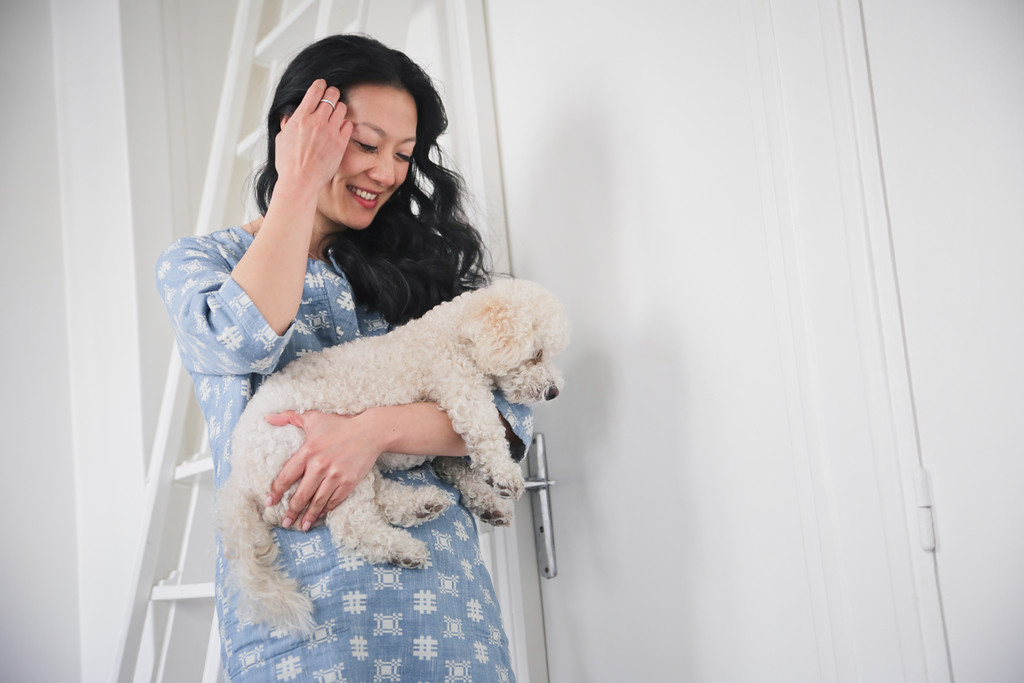 "I come to Paris 3-4 times a year since I own a pastry shop in Vancouver called Beaucoup Bakery and a company called The Paris Tours, where I lead afternoon walking tours of the best pâtisseries in Paris. Best highlight of this particular trip? Bringing my rescue pup, Polly, with me and seeing her try to take in the city like a tourist, stopping every few steps to sniff around and get overwhelmed at the end of a walk. She's such a gem!"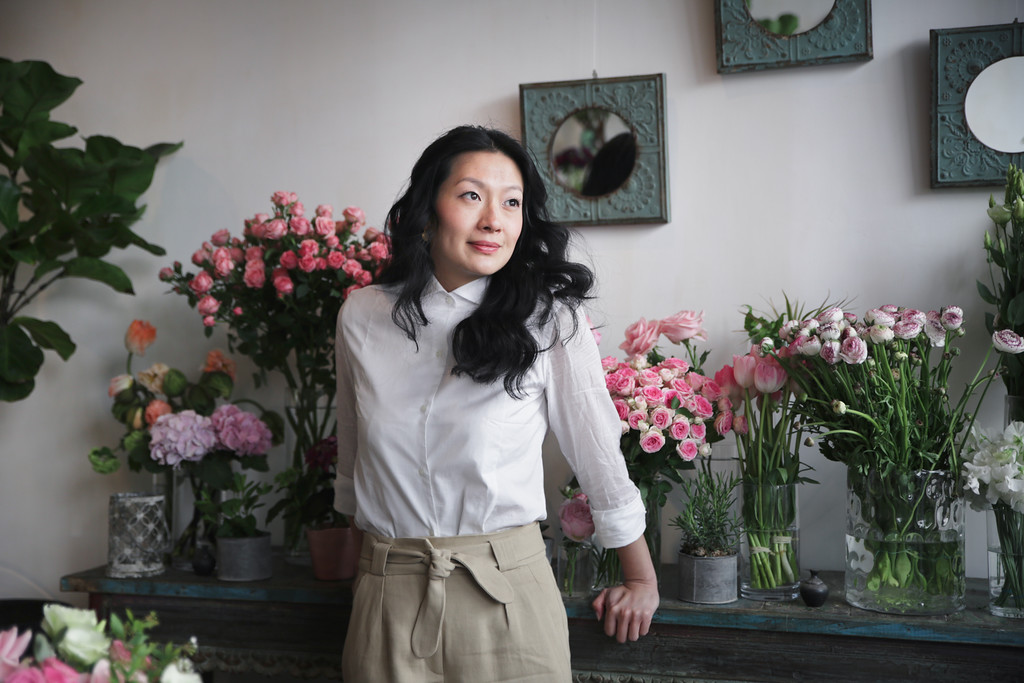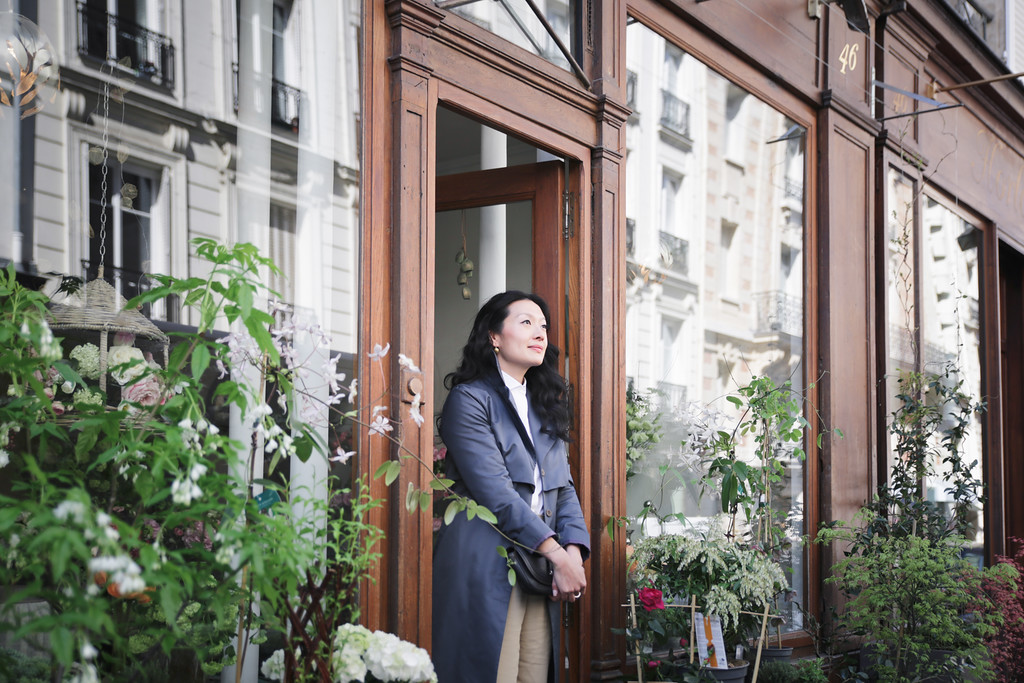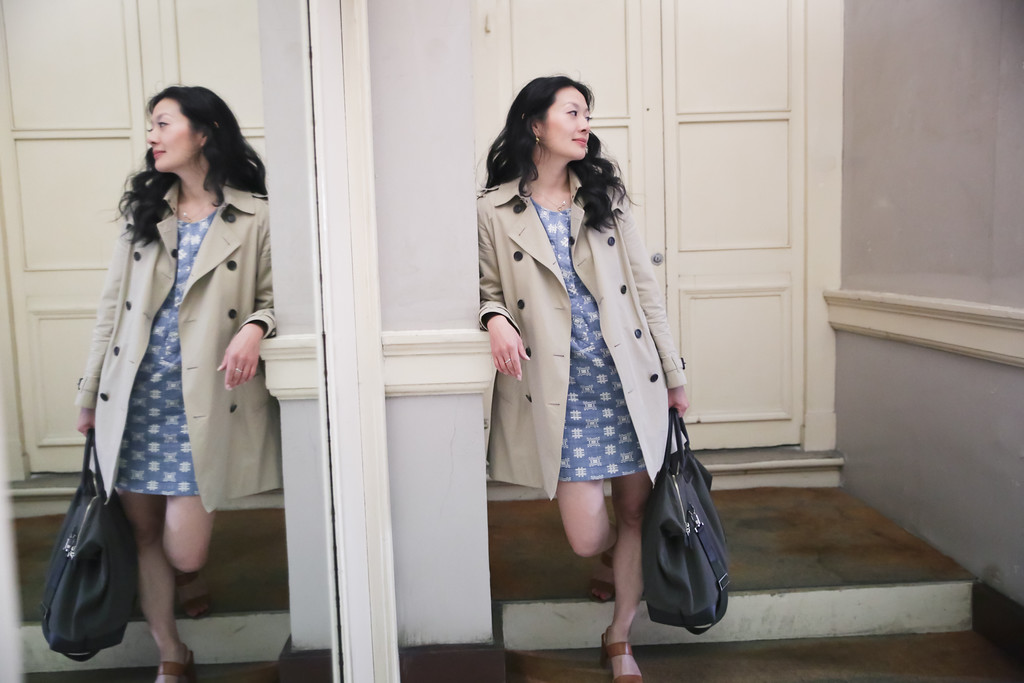 Flytographer Lucille told us, "Jackie was very nice and also very used to being photographed. I had a very good time with her. I absolutely fell in love with her dog, who was very surprising…so small, and so quiet, not nervous at all and excited like little dogs. I had a crush for him! 
Our photo walk was great. I had no idea she was going to buy me a pastry when we entered Pierre Hermé, but she had previously asked me if I liked vanilla, and I said: yes I do!
So she bought it for me, and we ate it, and .. oh my god !!!! It was delicious. (Also, she gave me some macarons and I ate them on my way back in the train to Marseille.)
I absolutely enjoyed this shoot: as we had 3 hours together, it was so comfortable and relaxed.
Jackie made me discover new places, because she stays in an area that I don't go to very often. So there we were, me the Parisian from birth, discovering a perfume shop, a delicious bakery, a place for flowers, a bookshop, and even a church I loved and had never seen before!"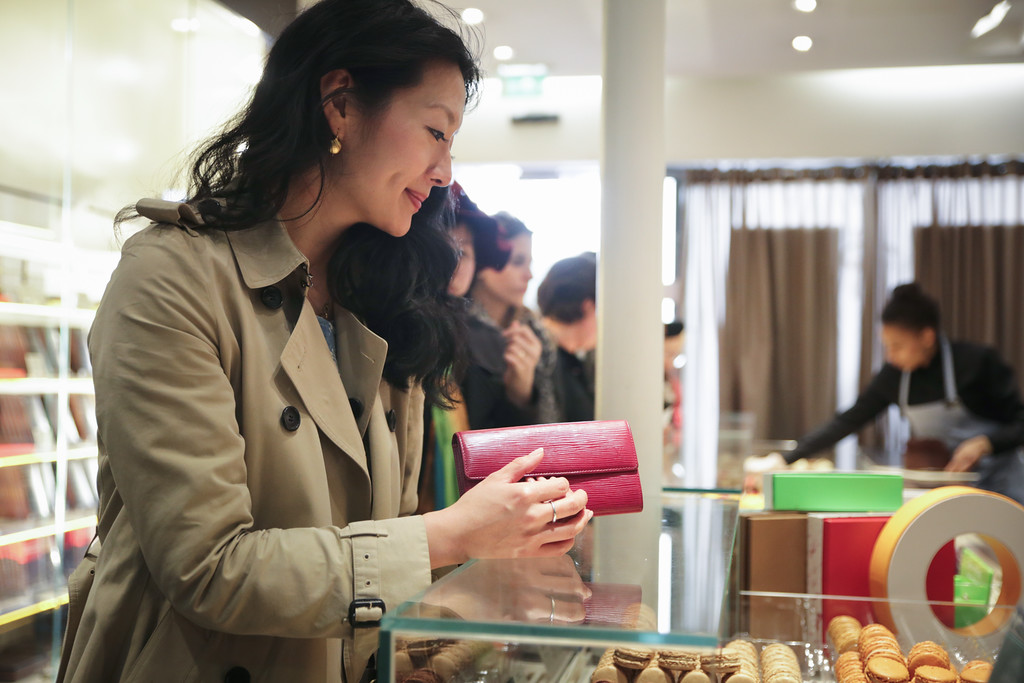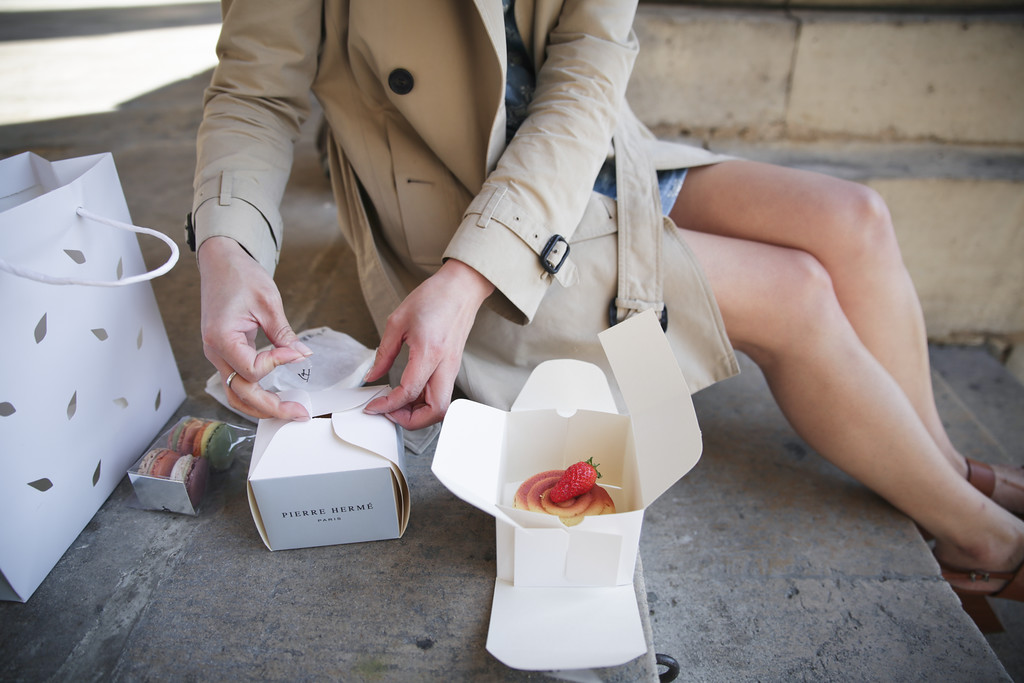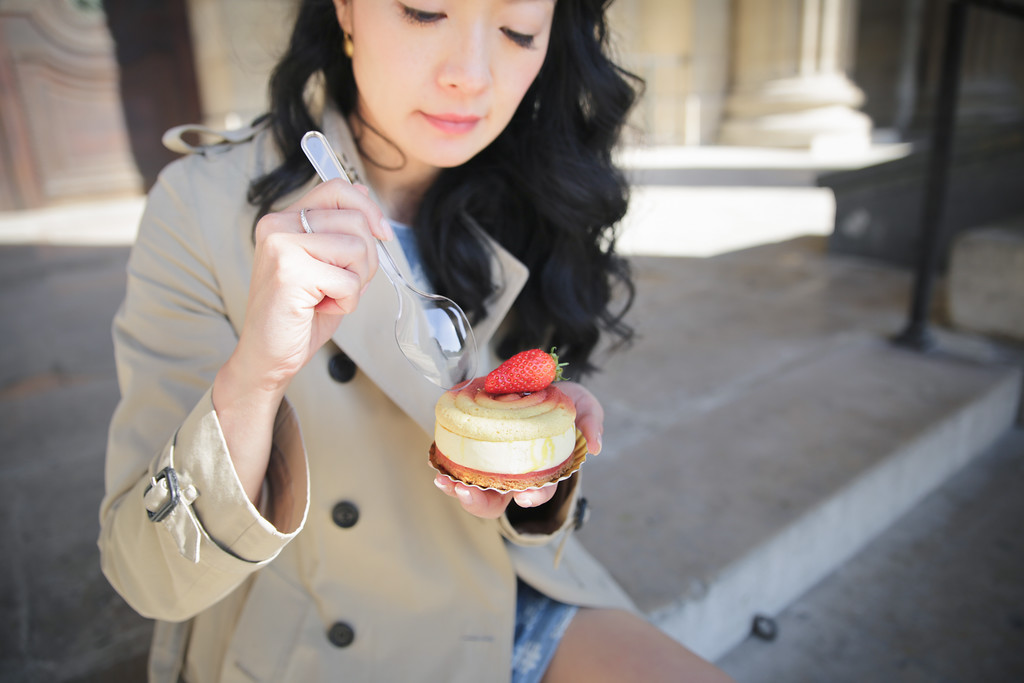 "Lucille was THE BEST. Hands down. She was so great and I love my photos. My favourite part of my day with her? I forced her to eat pastries because I knew her life would be forever changed by them. How could you let someone go without eating great pastries?!" –  Jackie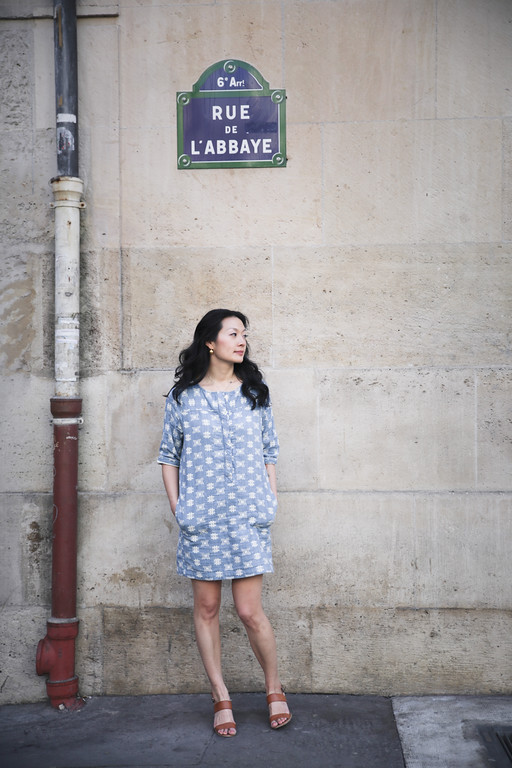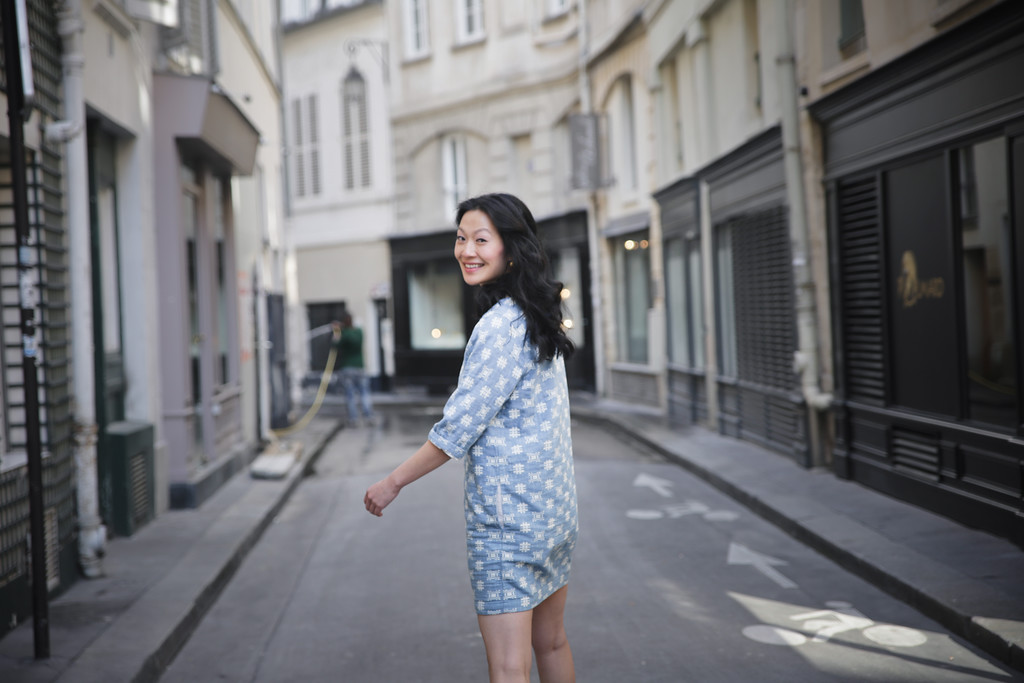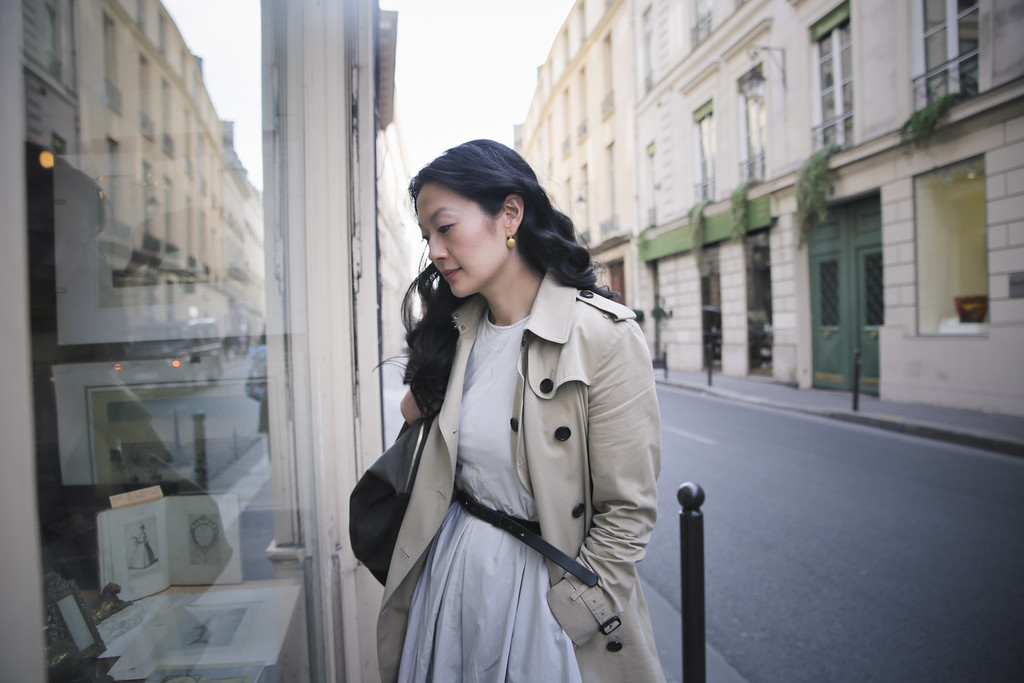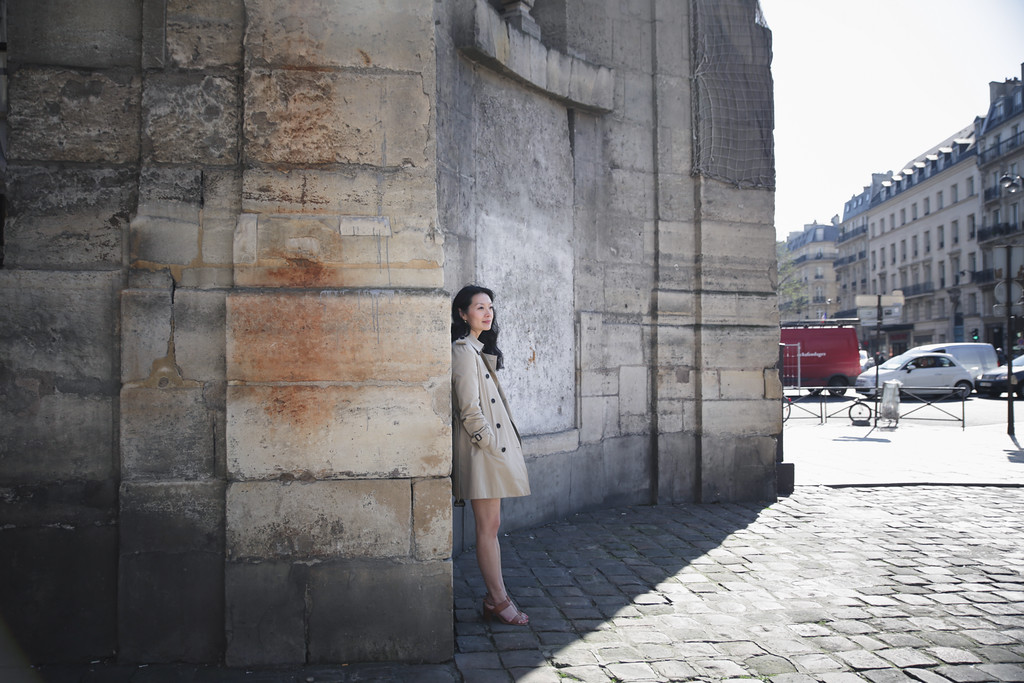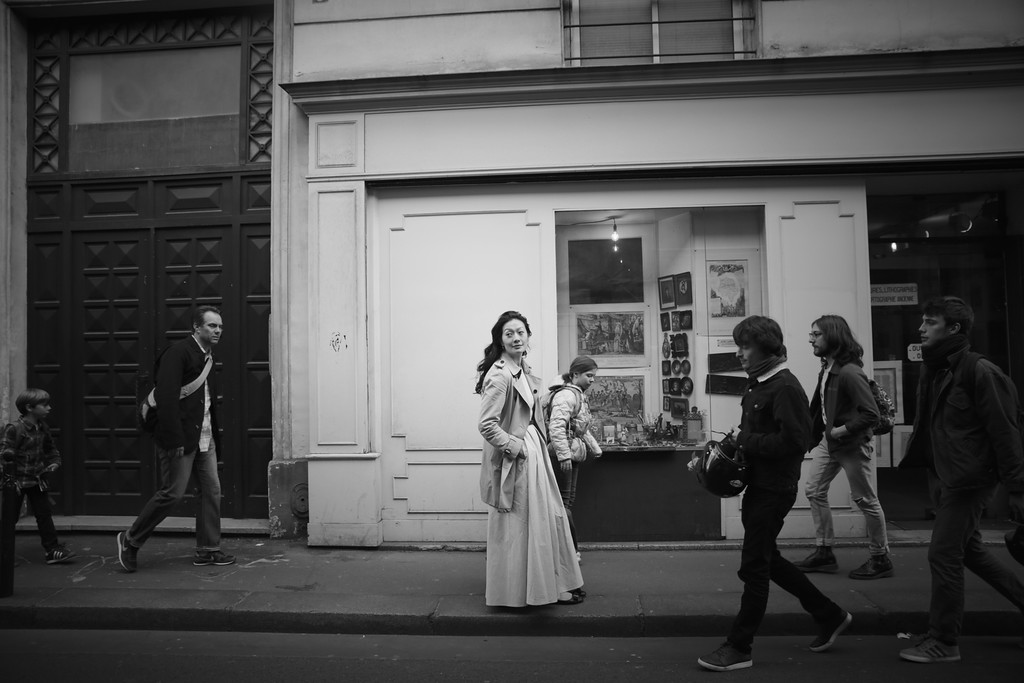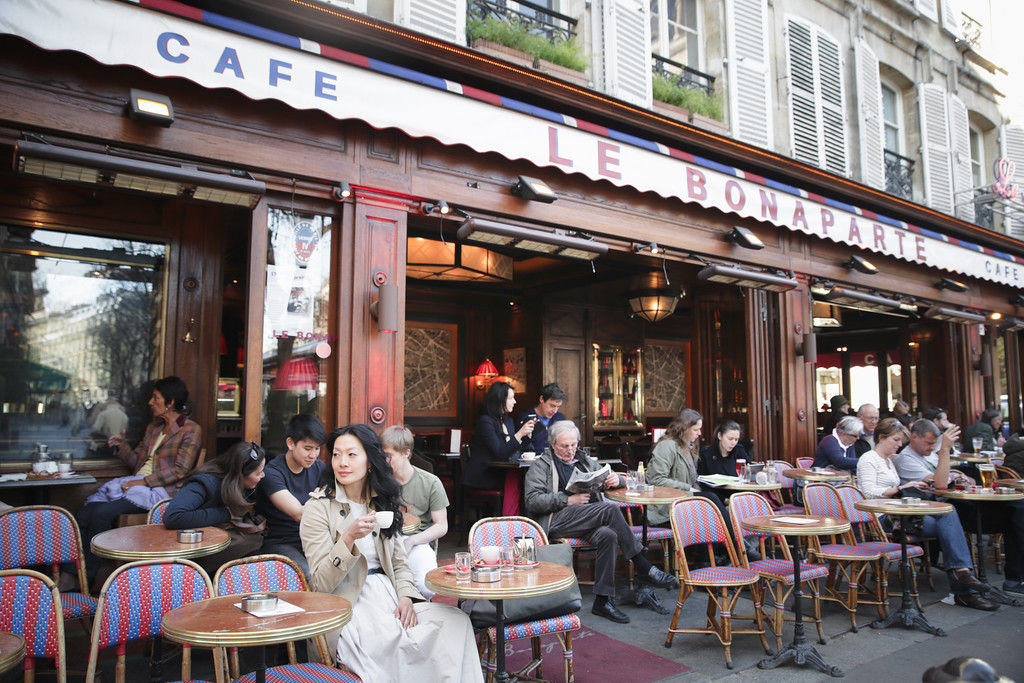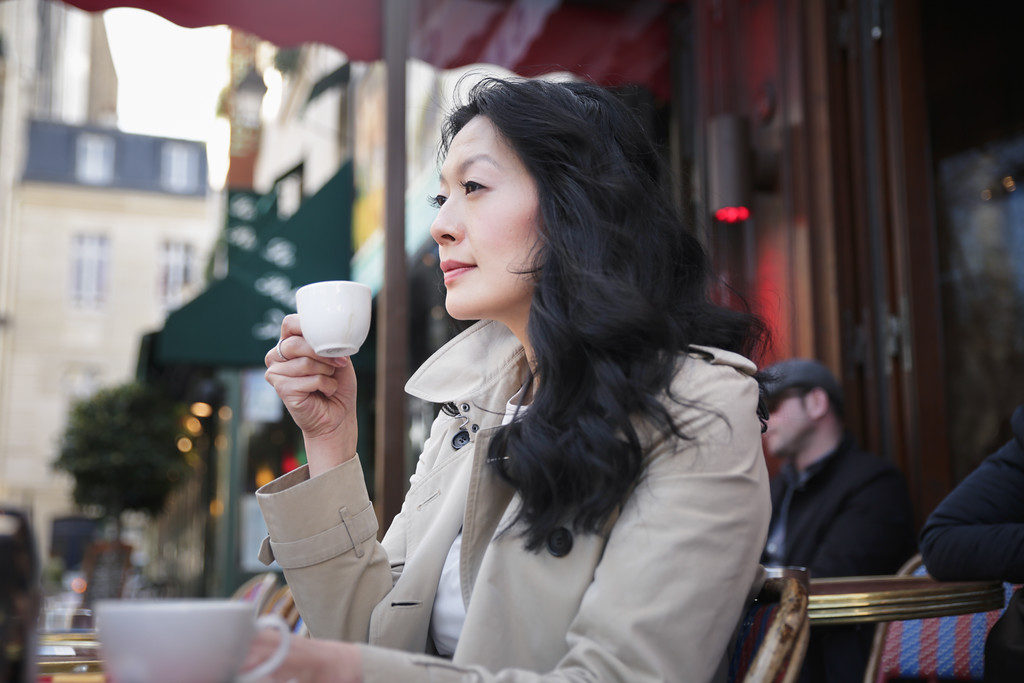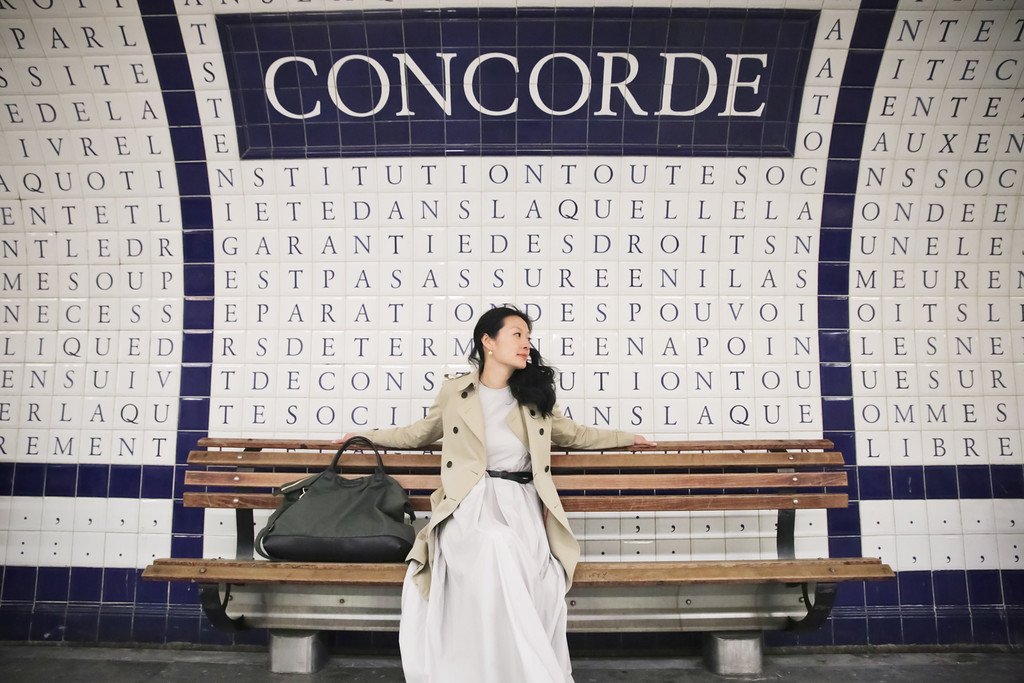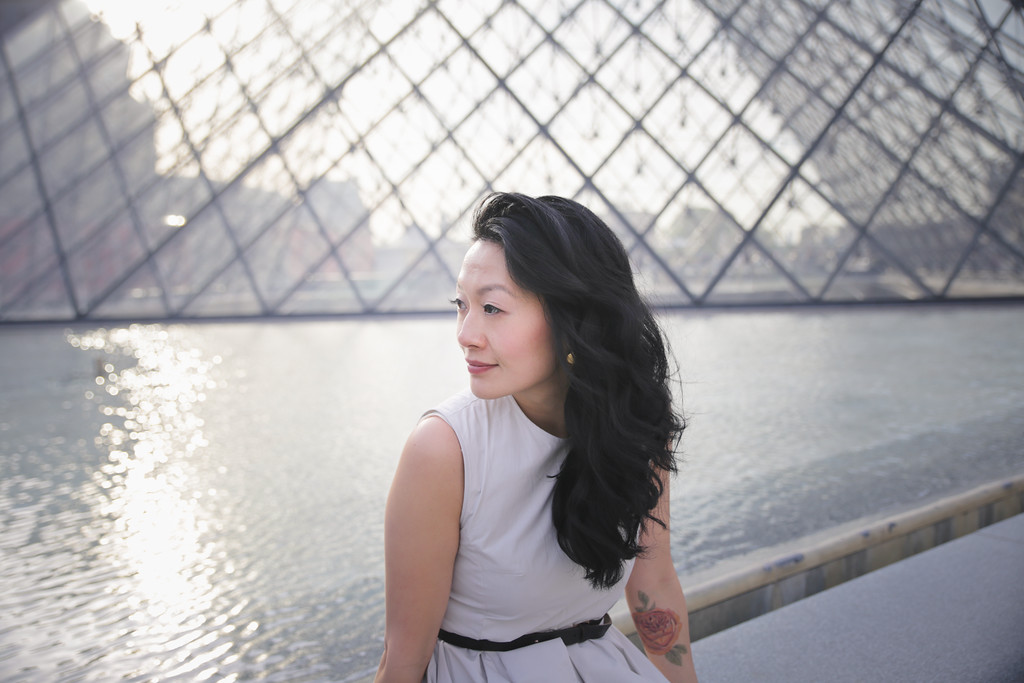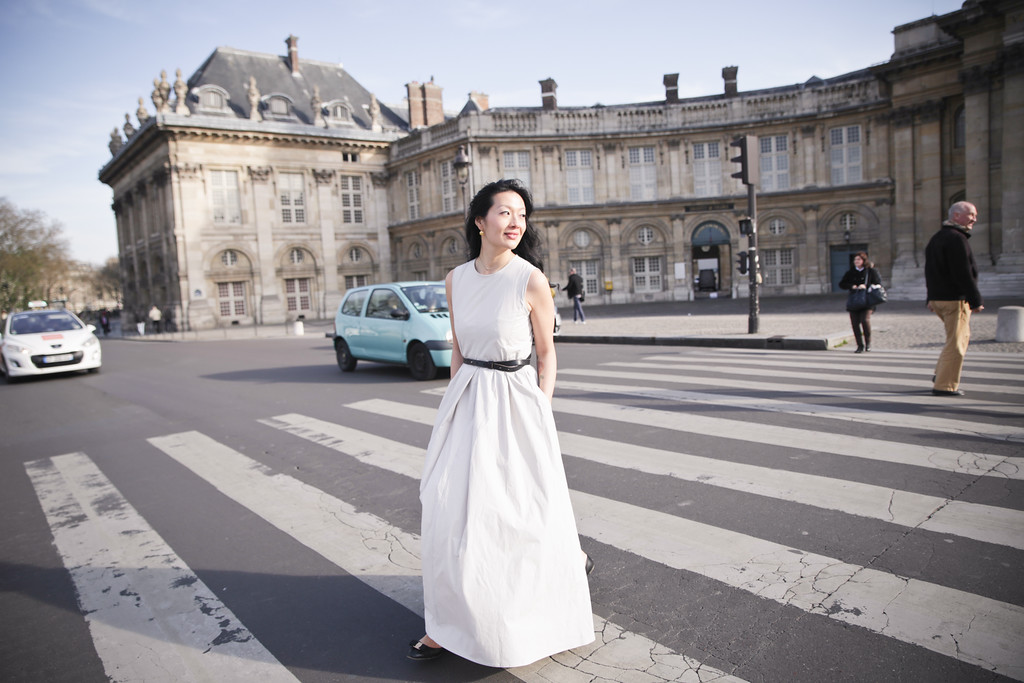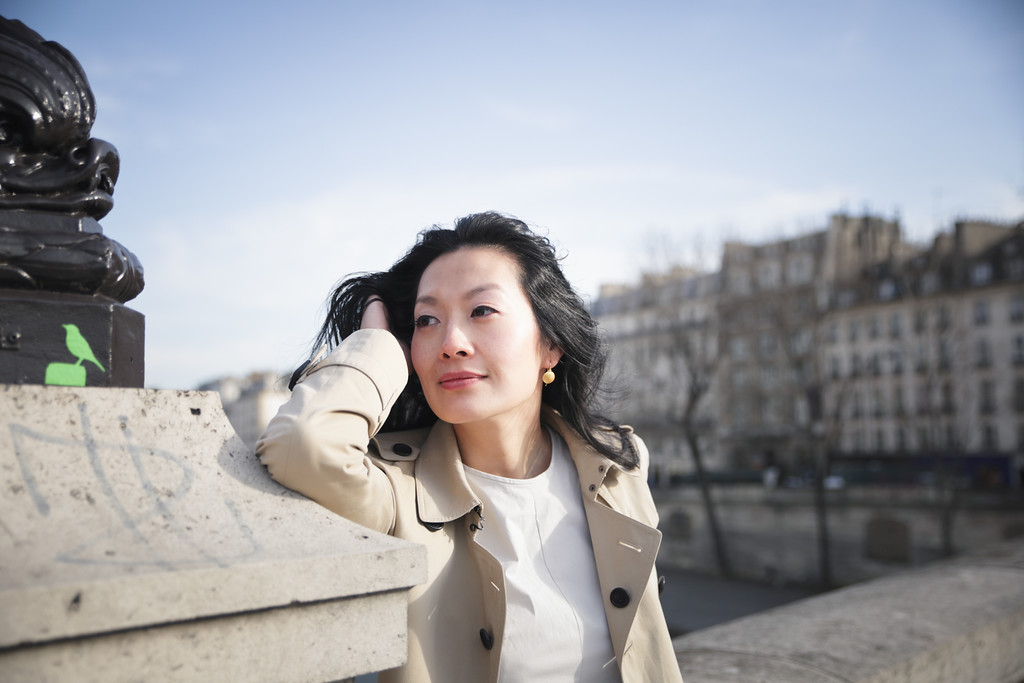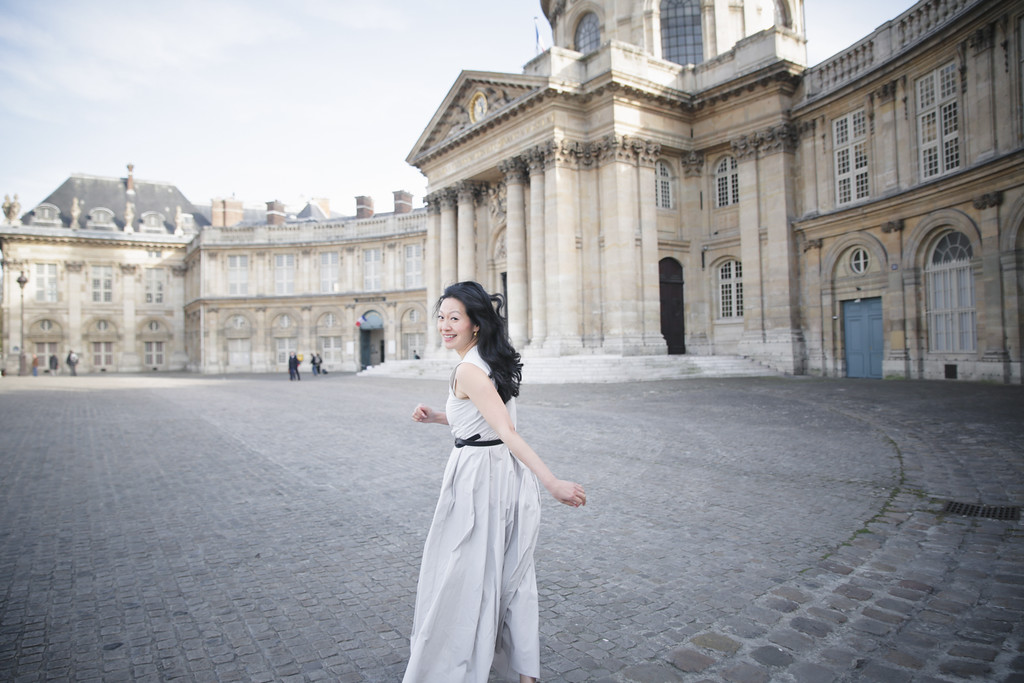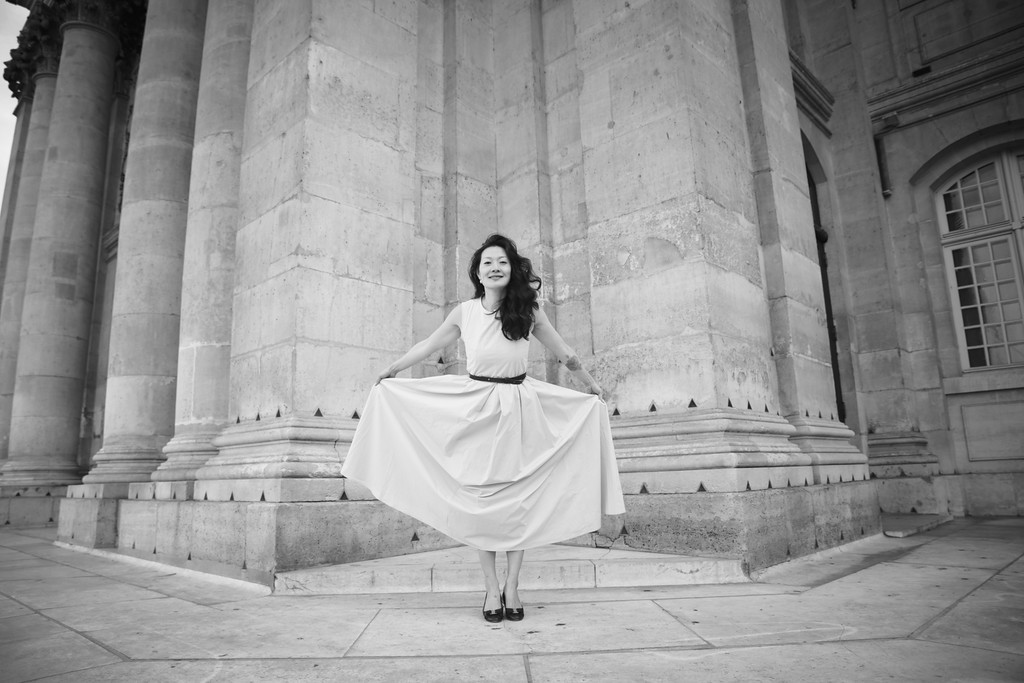 Flytographer: Lucille in Paris
As the gorgeous Audrey Hepburn reminds us, "Paris is always a good idea!"
**Editor's note: Since first running this story in 2015, Jackie has since sold the Beaucoup Bakery in Vancouver.  Her new memoir The Measure of my Powers is now available online and at select bookstores.
---