See more: couples – love – Amalfi Coast
Flytographer Chiara met fun-loving couple Megumi & Hiro on their first day in the Amalfi Coast. Here's what she had to say about their session with her:
"When I met them, they had just arrived in town and were already eating a delicious Italian ice cream. Off to a good start! First of all we moved into the streets, finding little spots for portraits. Megumi had a lot of ideas for the pictures, but she was a bit shy, so Hiro acted as 'interpreter' between his girl and me. Here I discovered that Hiro has a soul of a model inside of him!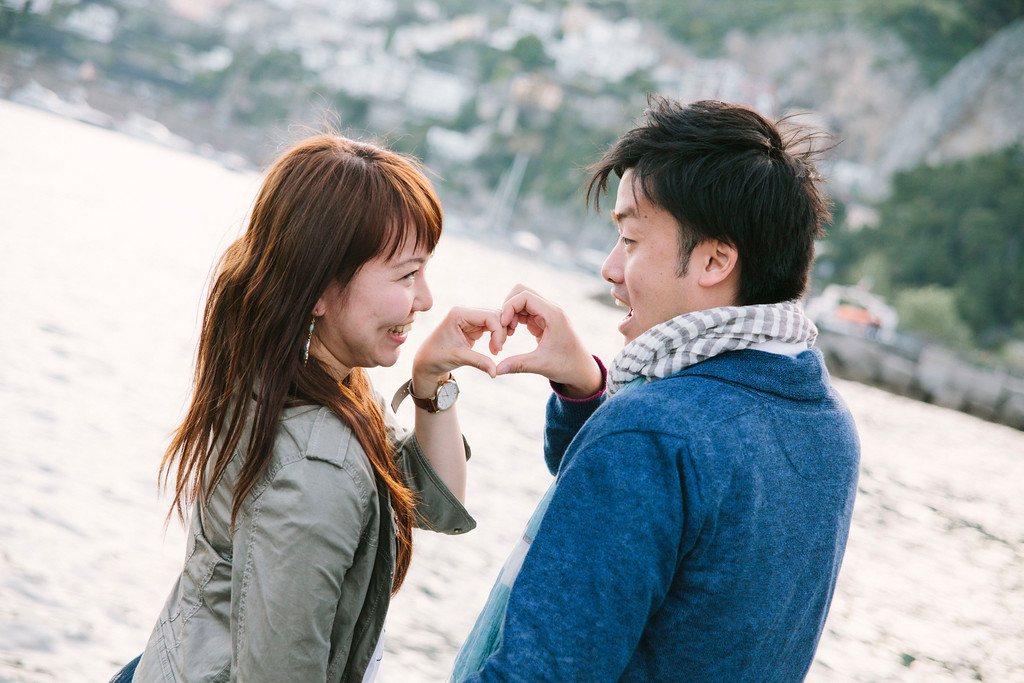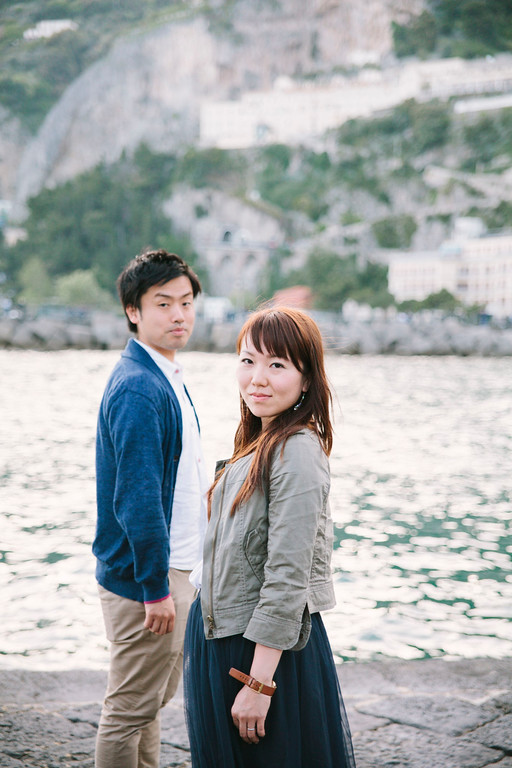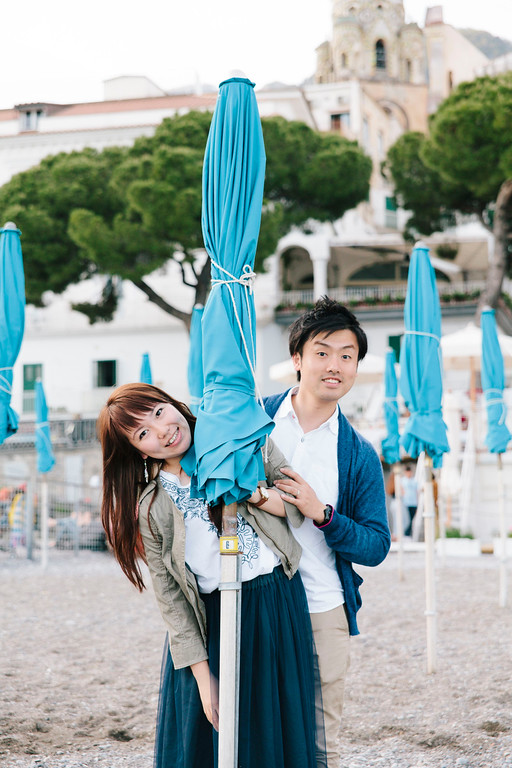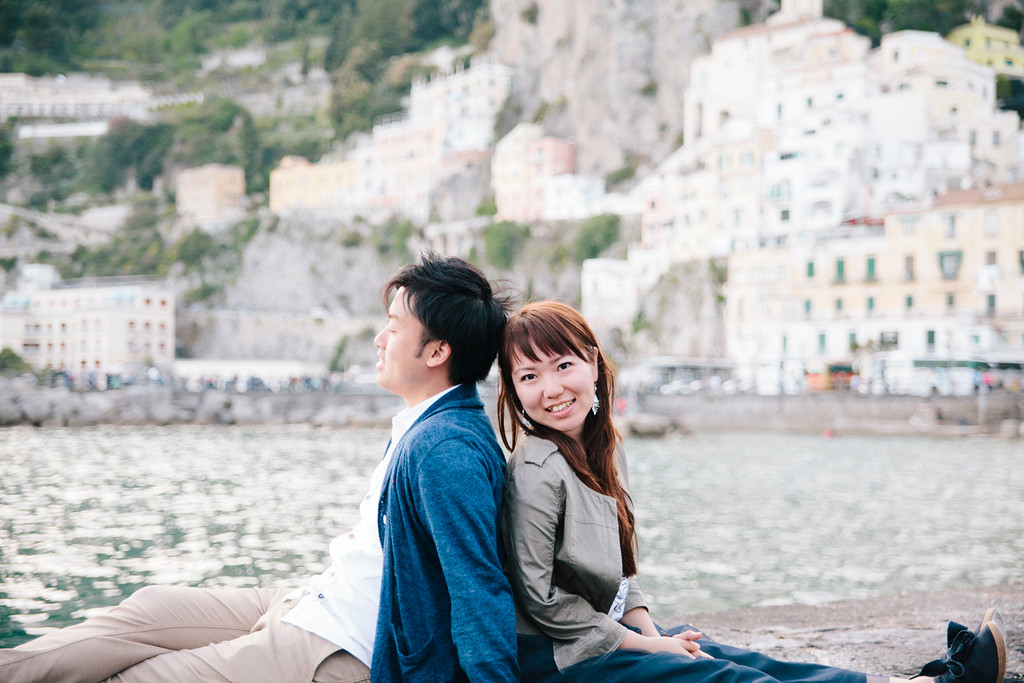 "Amalfi was really crowded, as there were tourists everywhere in the street. It was not easy to find a place to stay to take pictures & play. So when we decided to move to the beach, that's when the party started! Megumi gave freedom to her creativity and Hiro was running here and there, being very funny as only a man who wants to entertain his partner can be!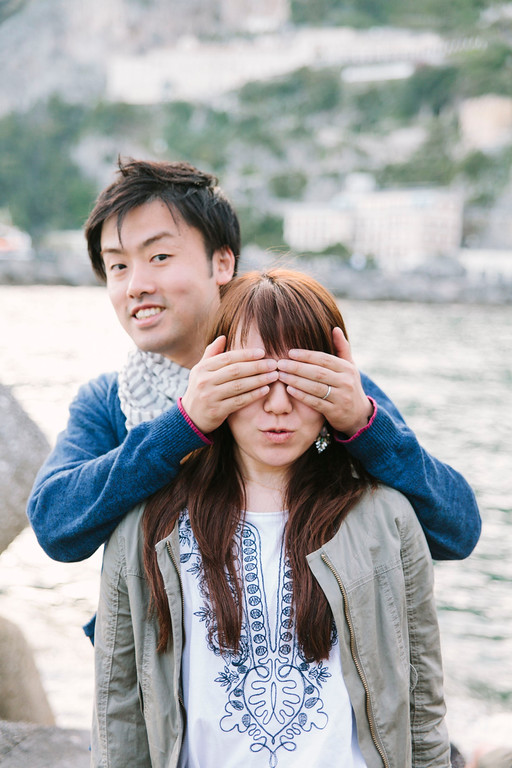 "Megumi and Hiro are a real beautiful young couple, and we had a great time together in Amalfi. Neither actually spoke too much and so we communicated in other ways, enjoying the experience together. In some cases, words are unnecessary." – Chiara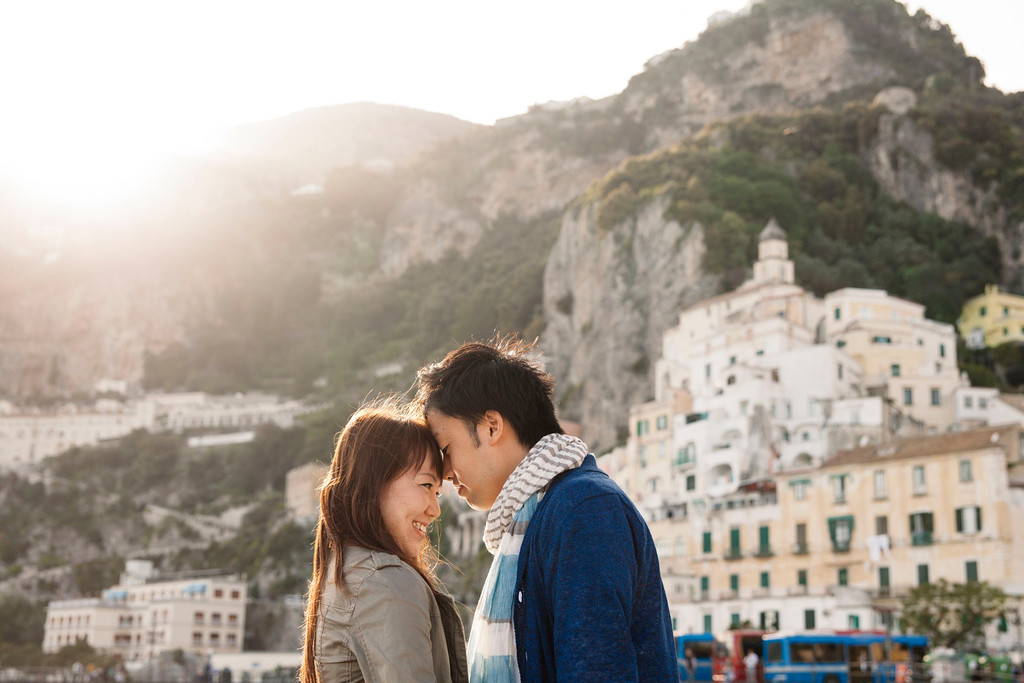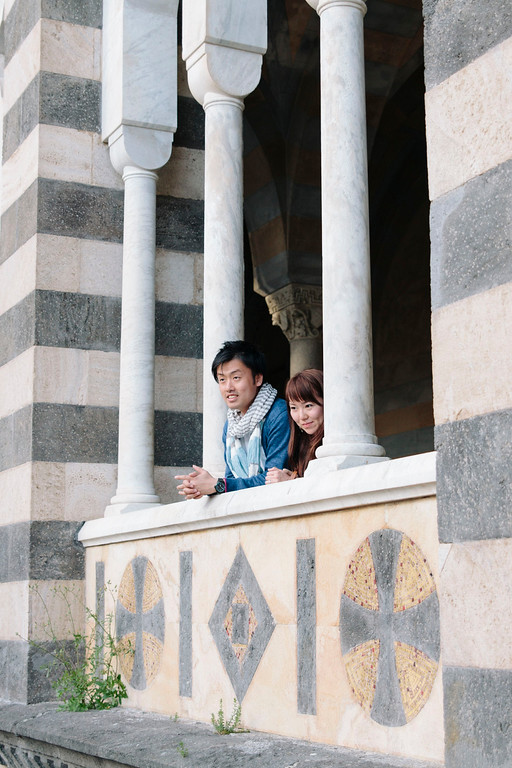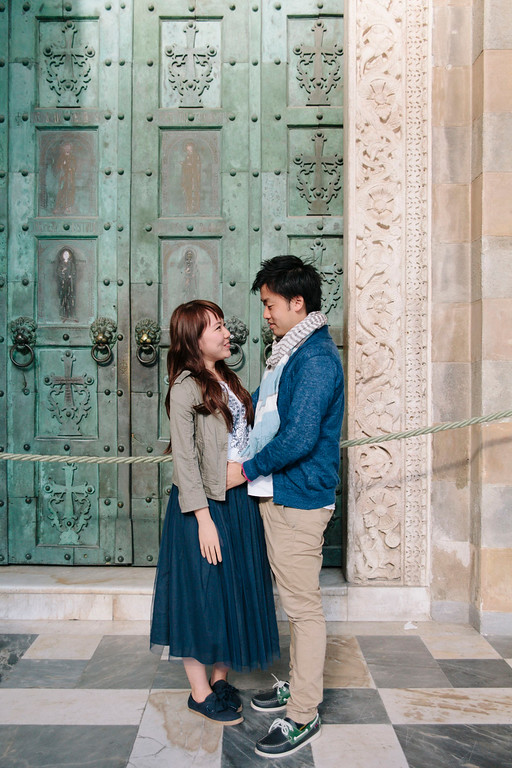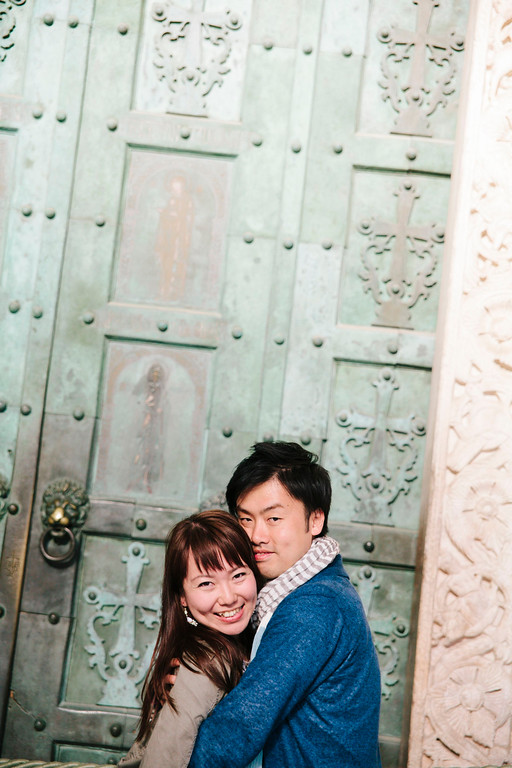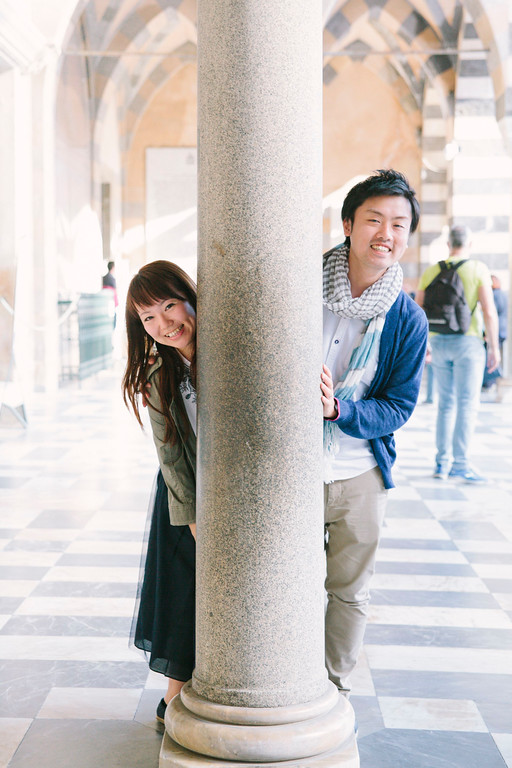 ---