See more: love – couples – family – Porto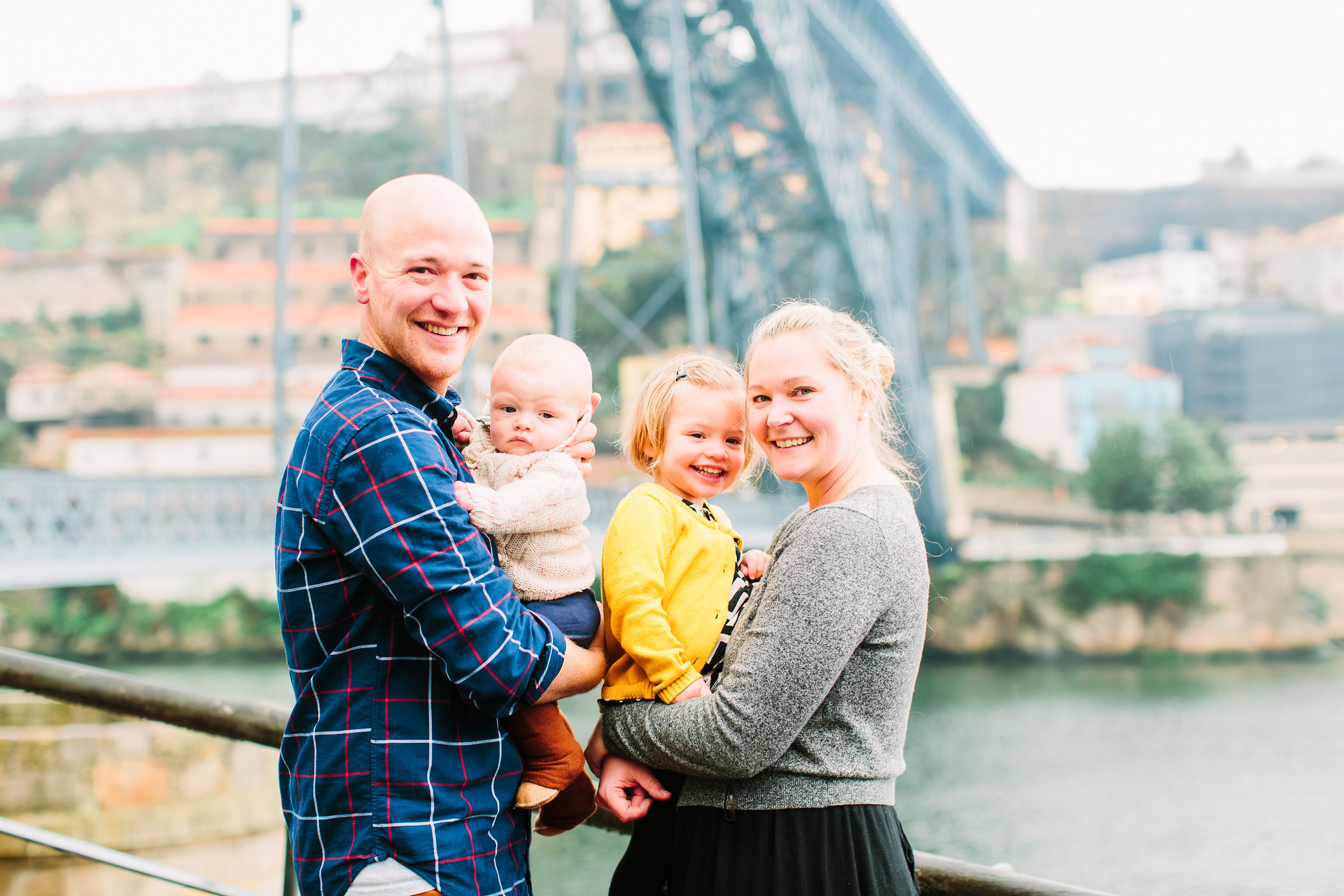 Their Story
Carlee: "Twelve years ago we started dating in Oviedo, Spain where my husband, Jake, was a student. We came home from Europe and got engaged during a thunderstorm in our hometown of Bellingham, Washington. Fast forward to today. It had been our dream to return to Europe to renew our vows for our 10th anniversary in 2015. One thing we hadn't counted on – that we would have two tiny children on our 10th anniversary! Determined to go anyway, we loaded up the coloring books, car seats, and diapers and headed to Europe with our kids (and their very brave Nana!). Our three-week road trip around the Iberian Peninsula took us to beautiful Porto. In my hours (and hours and hours) of pre-trip research, I stumbled upon a blog talking about Flytographer. What? A photo of us NOT taken on an iPhone?? Without blinking an eye, I booked a photo session with Ivo & Vanessa in Porto with Flytographer. The ultimate souvenir – a picture of my little family where no one is staring blankly at Caillou on the tablet, no one is spitting up and it appears we had all showered in the previous week.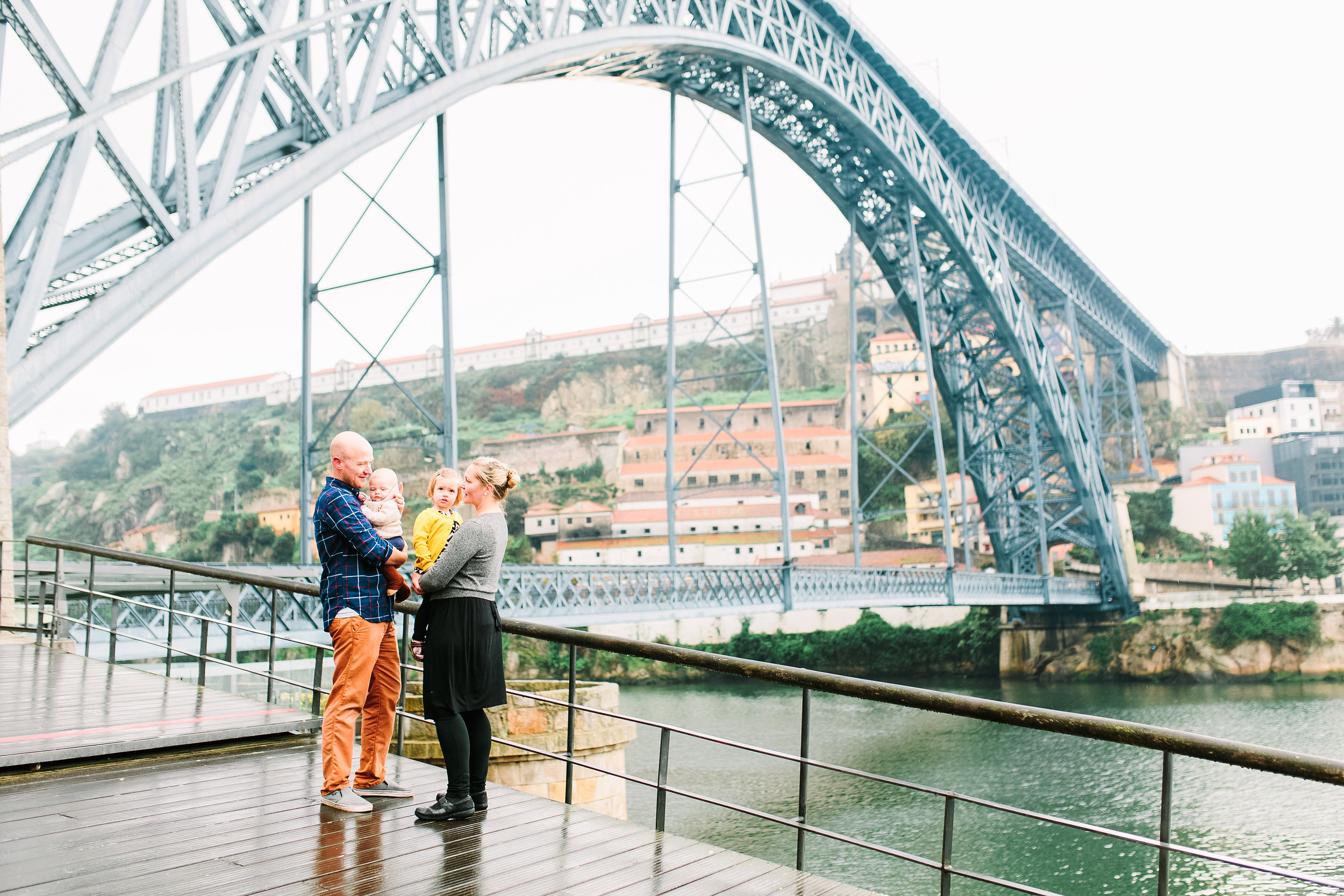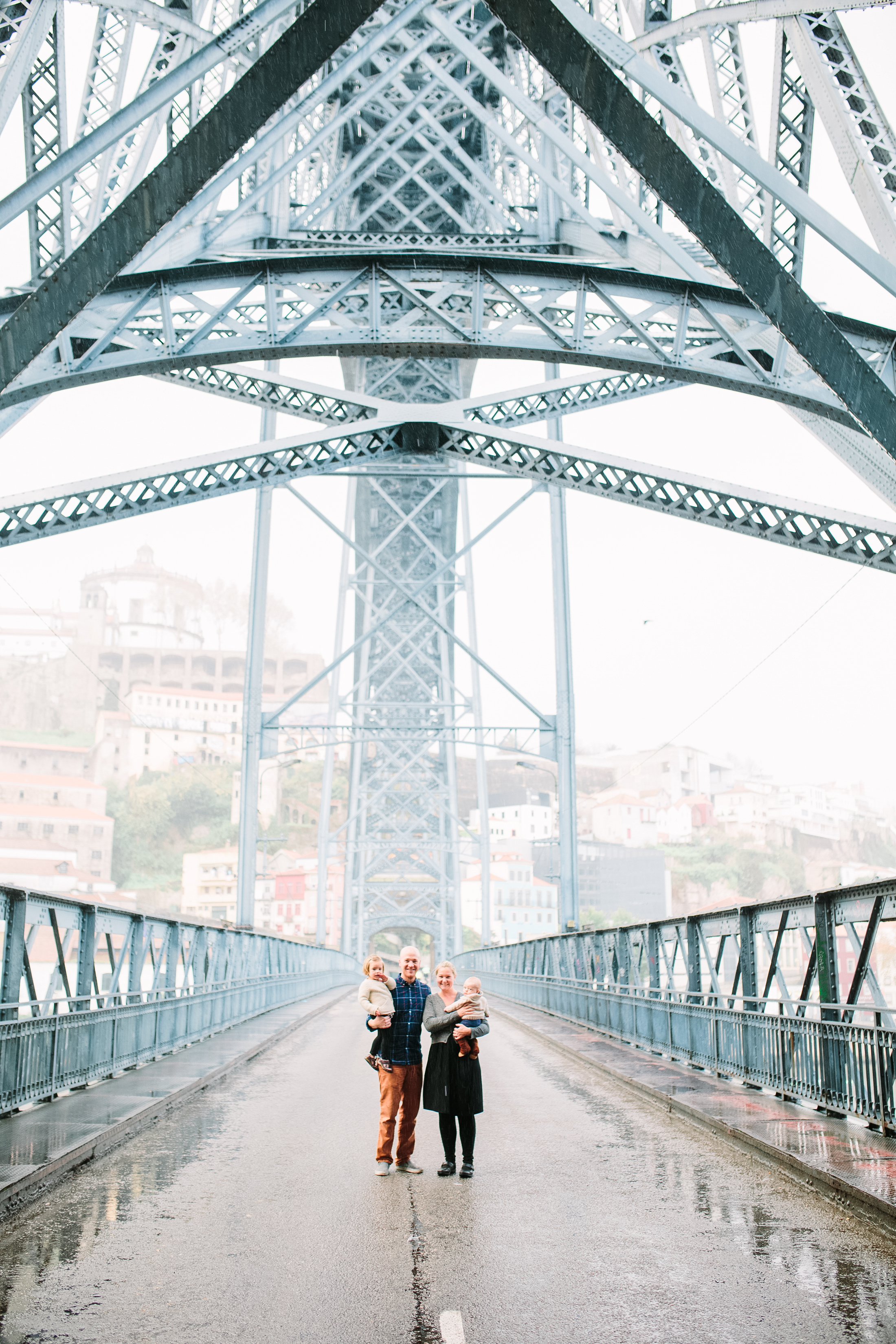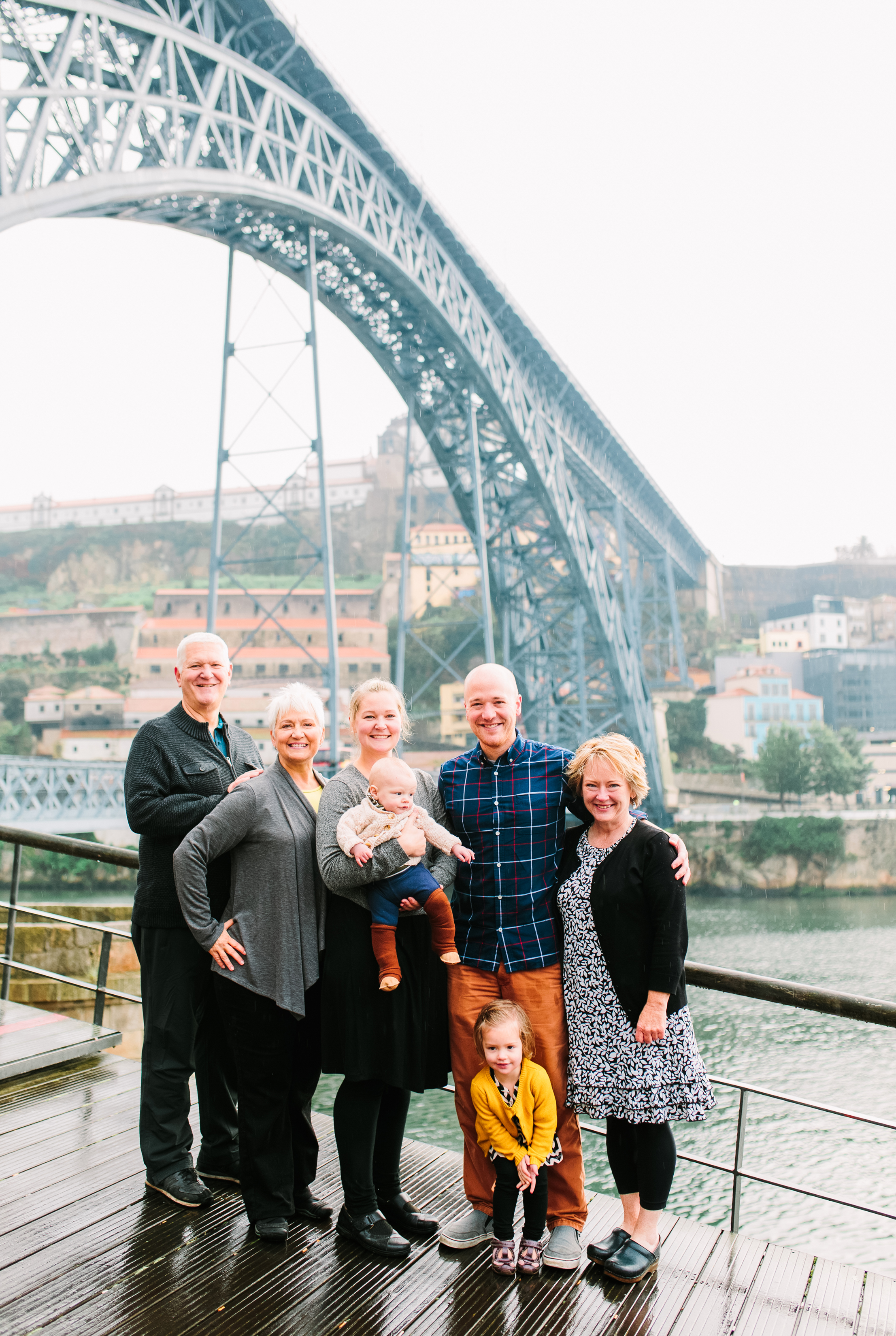 "The morning of our shoot, we woke up to a downpour. Seriously? The one morning I wanted nice weather, and it's raining? I called Ivo. He said, 'We're still up for it if you are.' I raised an eyebrow at my husband & he said, 'Let's do it.' So, our 10th anniversary photo shoot with Ivo & Vanessa took place in a downpour in beautiful Porto. How perfect that we celebrated this milestone the same way we had celebrated our engagement: soaked and laughing – 'I can't believe we're doing this' kind of laughing. Our hair was wet and it legitimately looked like my husband wet his pants. Ivo & Vanessa were soaked, too. They chased us around, watching my 2-year-old jump in puddles with all the freedom a little child craves. Outdoor photography in November? Yes! A perfect moment captured? Yes.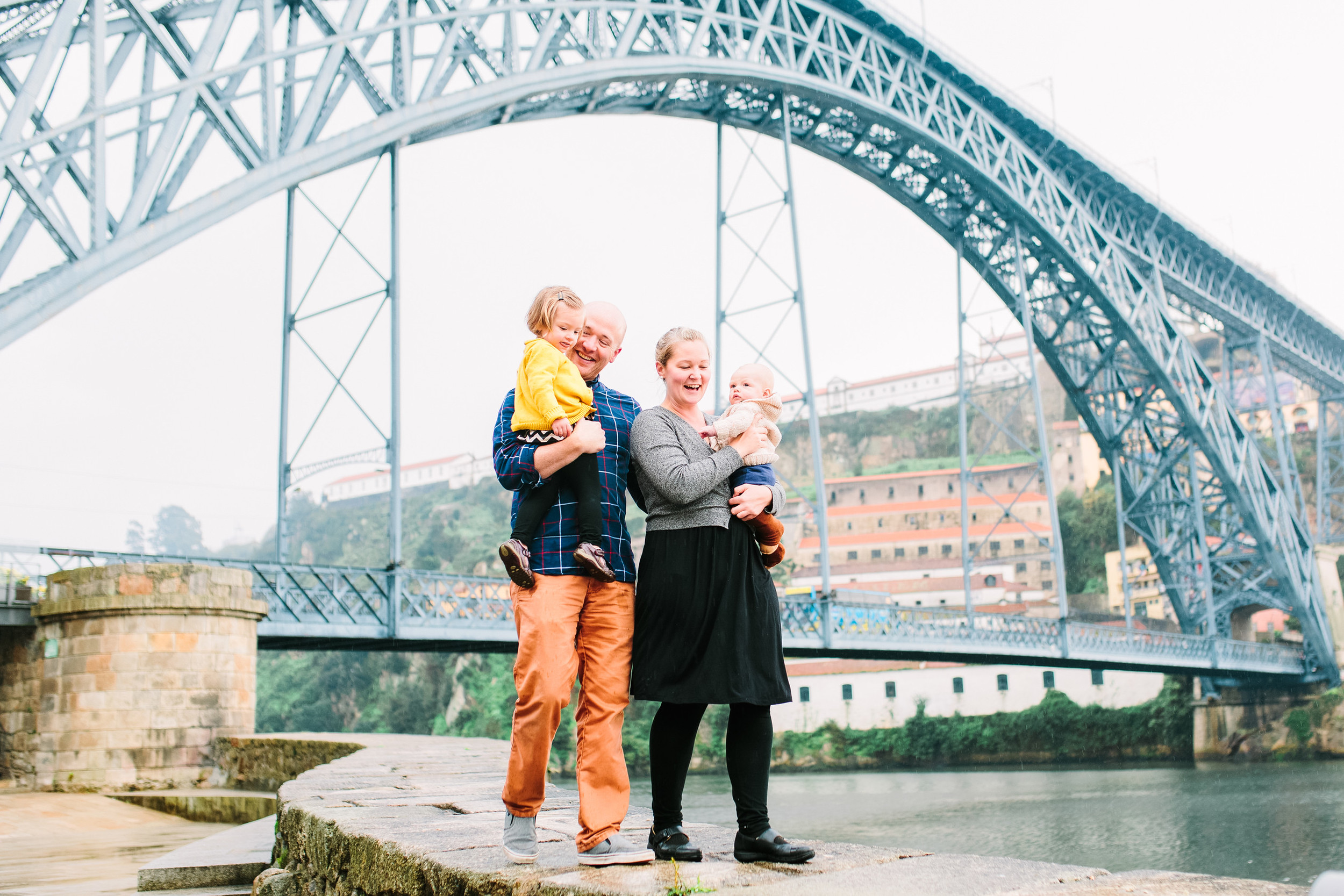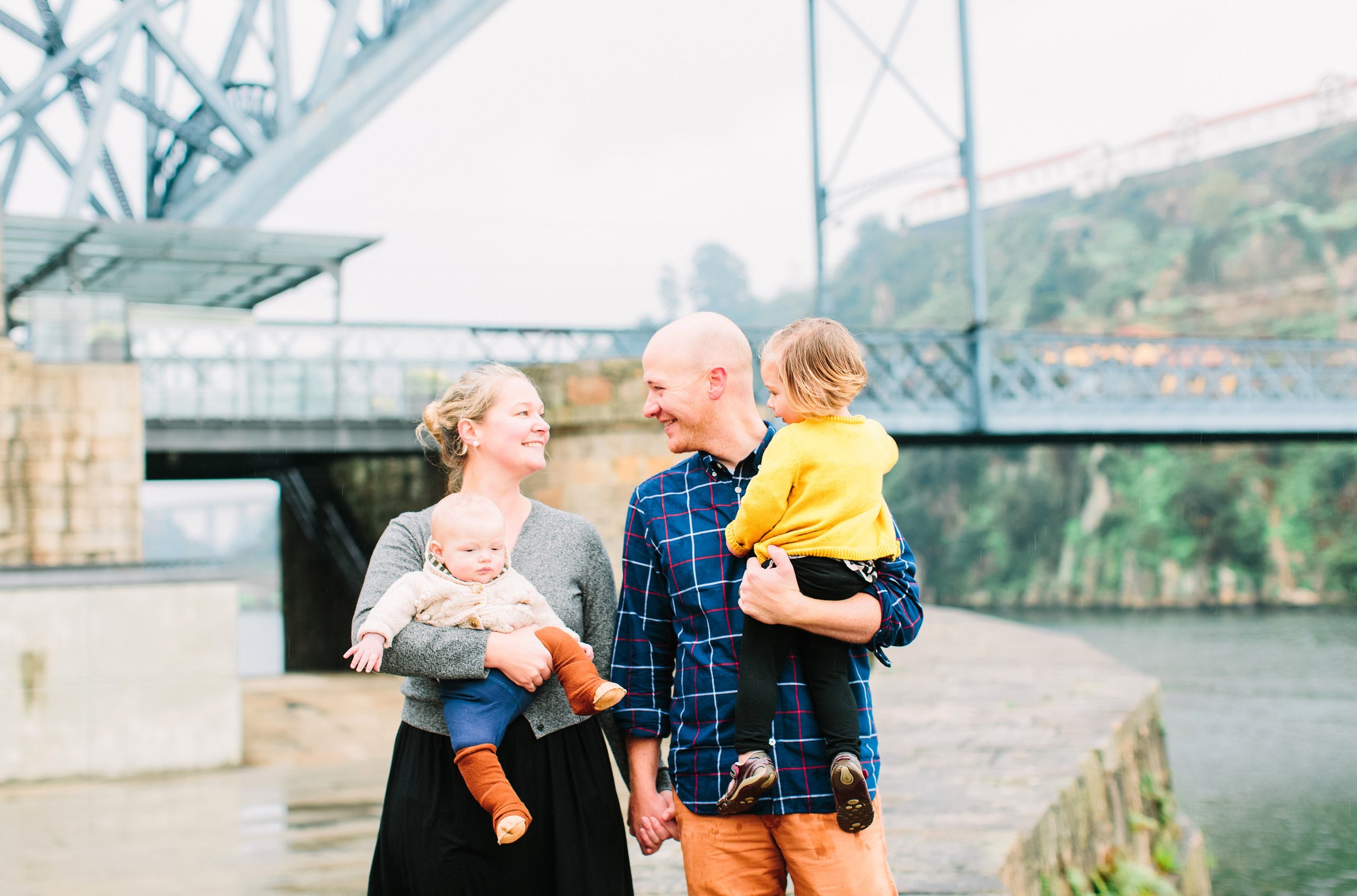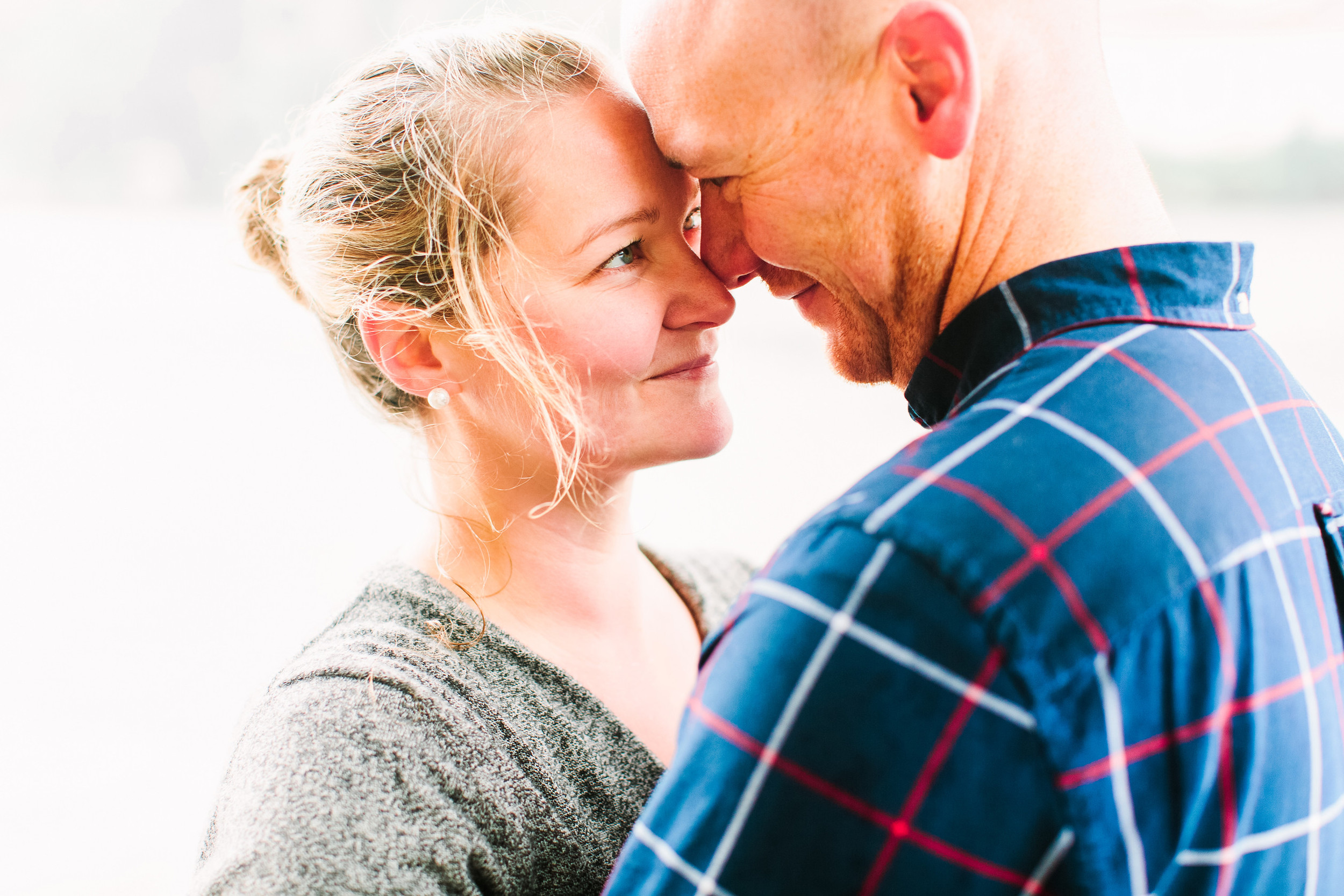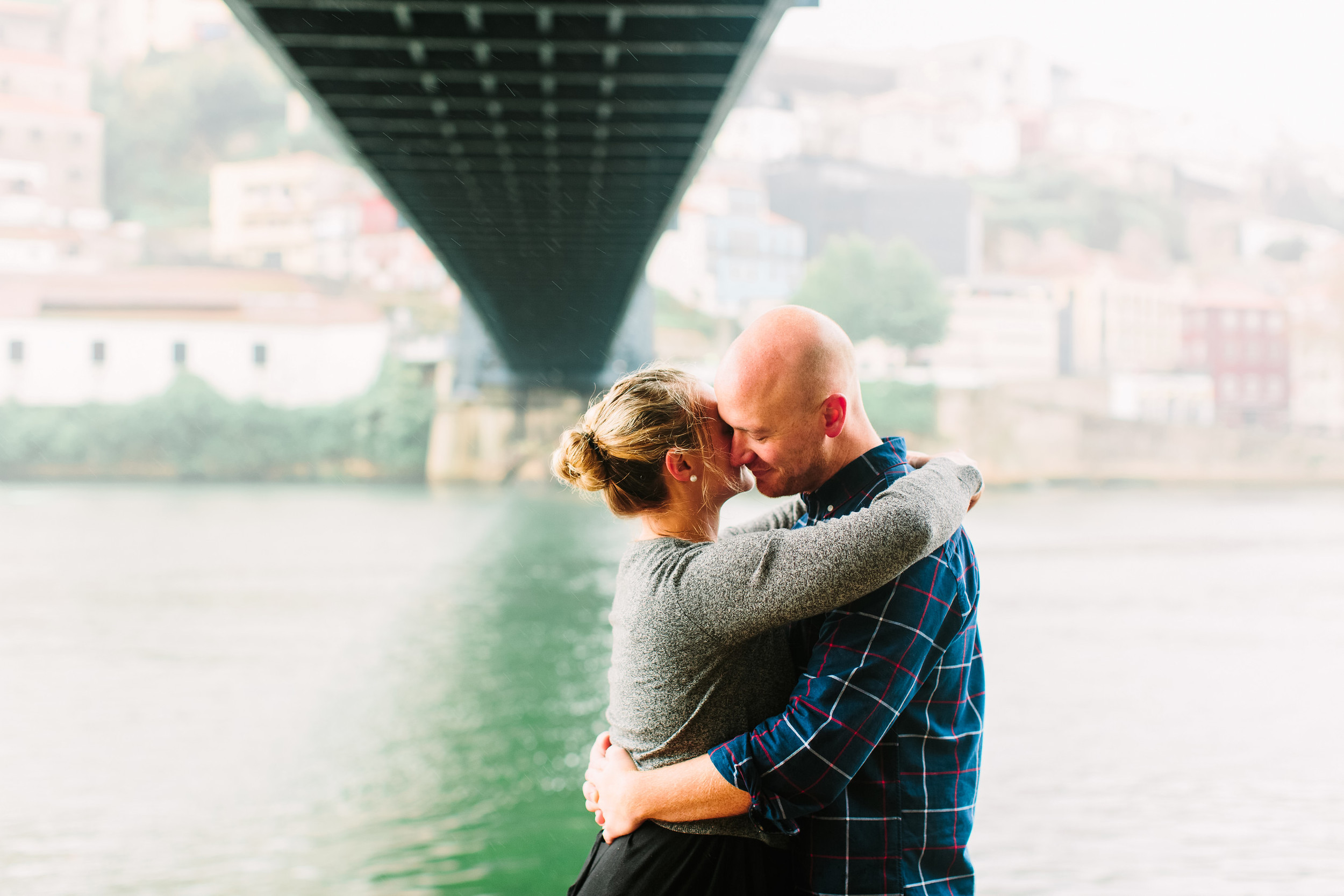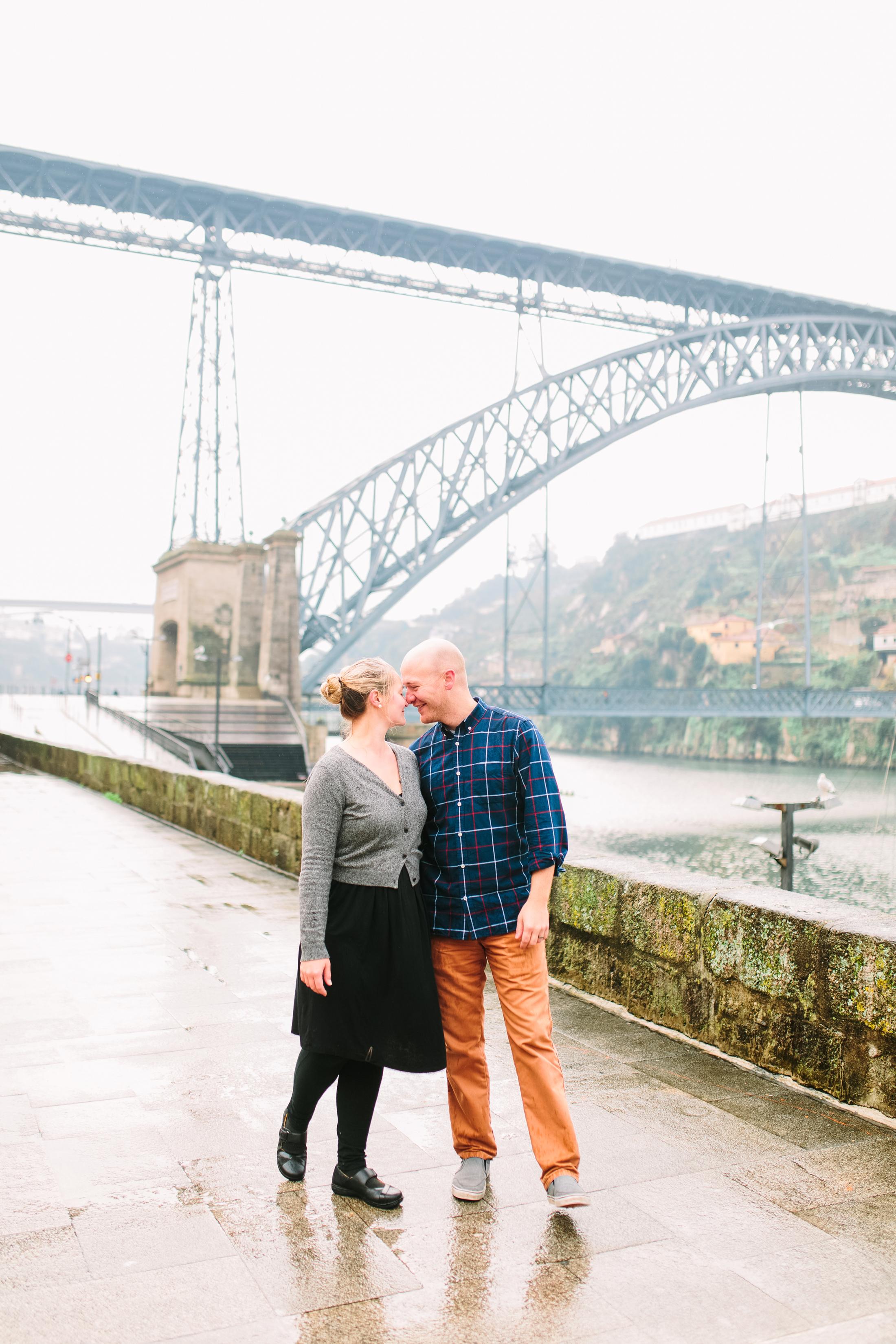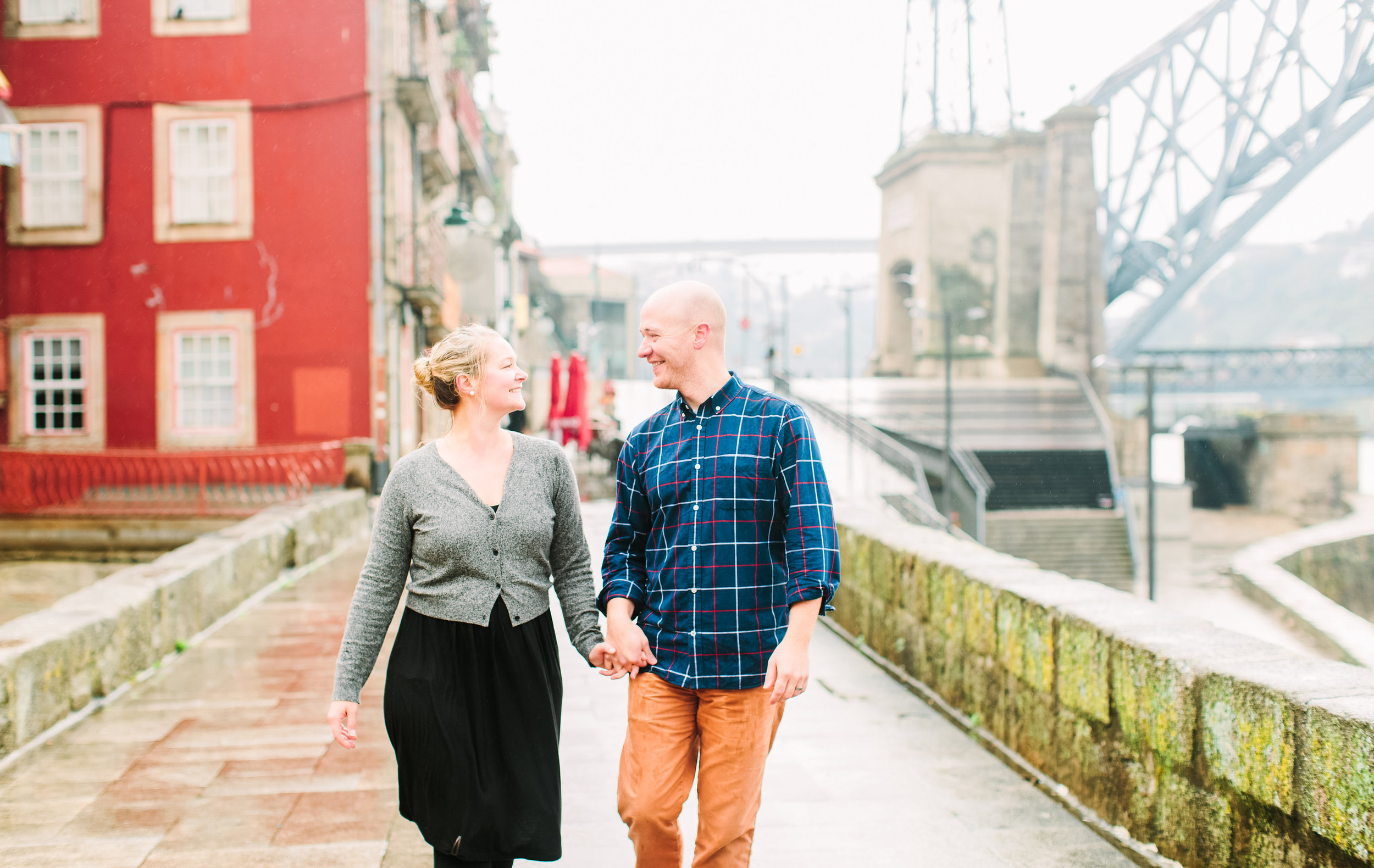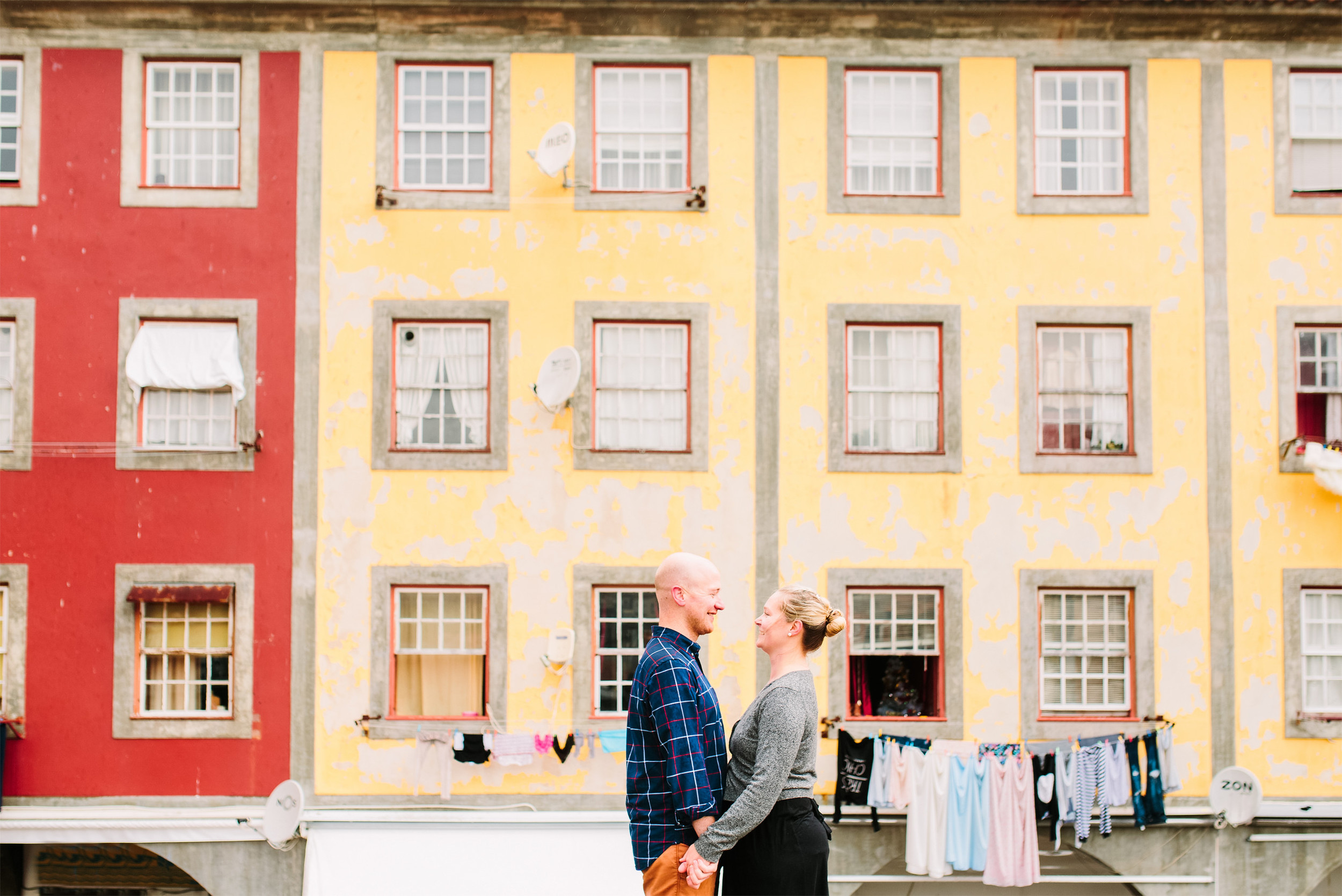 "Booking our session with Flytographer was the best anniversary gift we gave ourselves. I highly recommend this experience to anyone, regardless of time of year, sanity of your traveling crew, or budget. Go play in the rain and enjoy the beautiful moments captured by your Flytographer."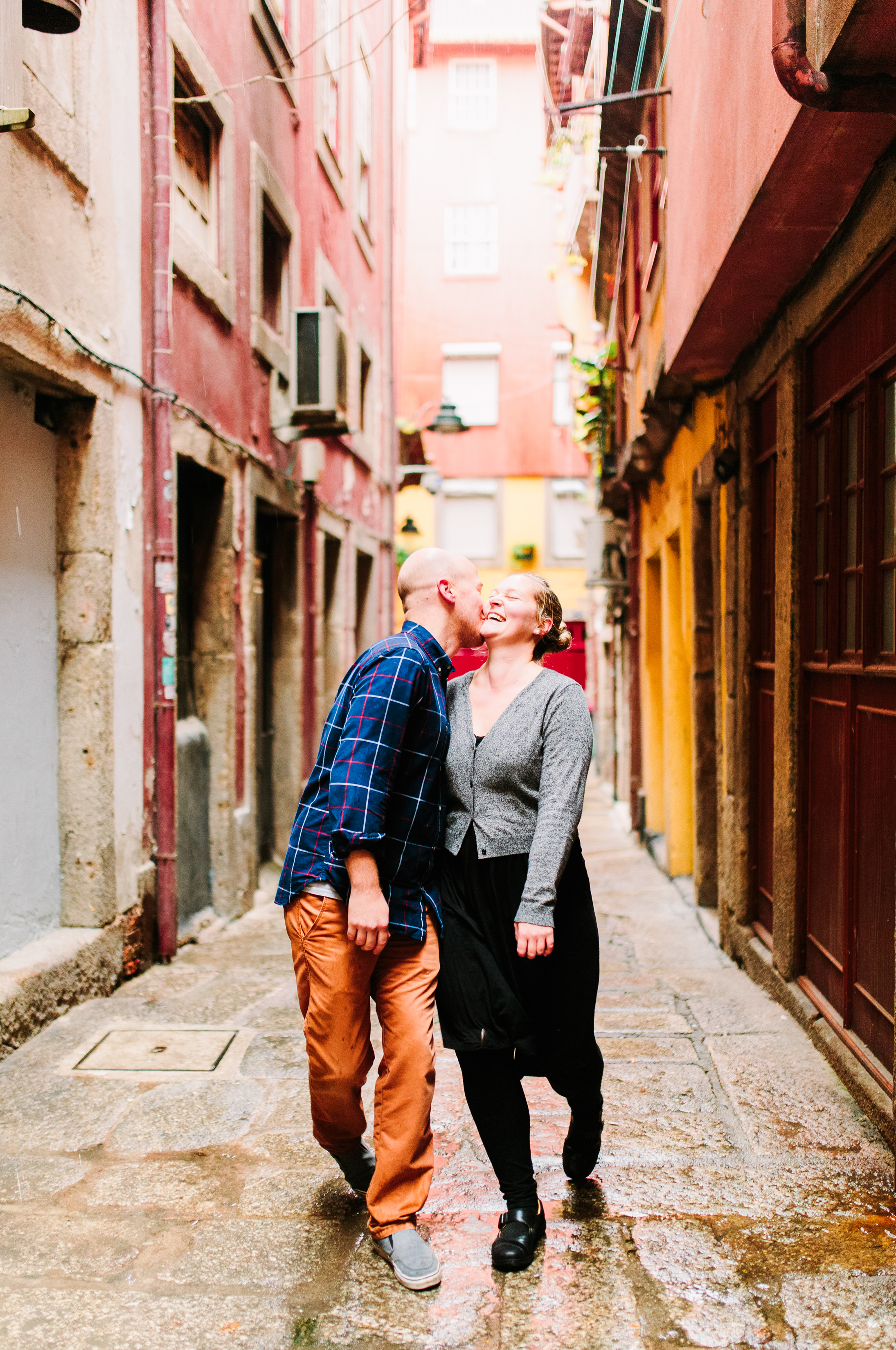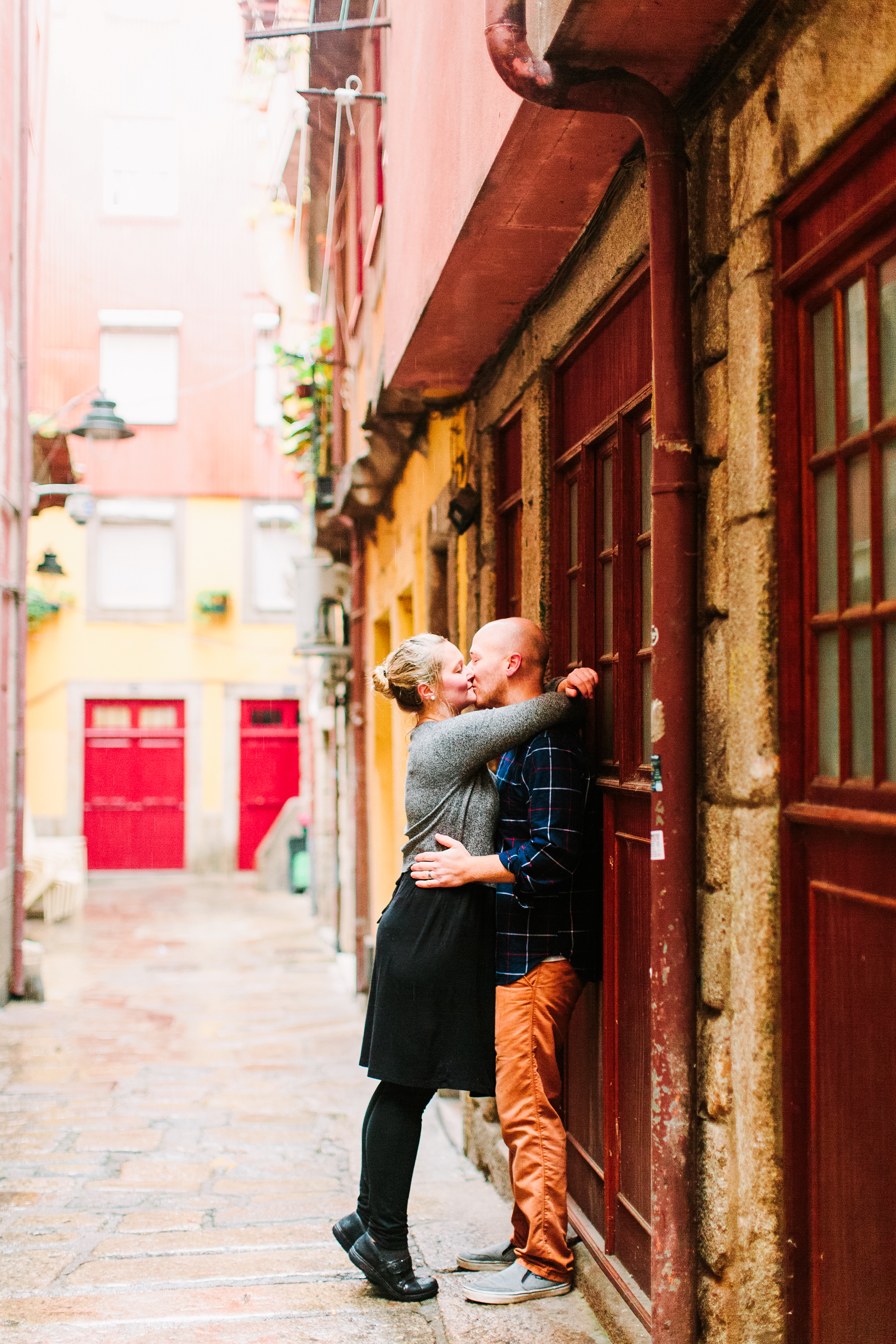 Planning a special anniversary trip? Check out our Travel Stories for more inspiration!