See more: couples – love – anniversary – Paris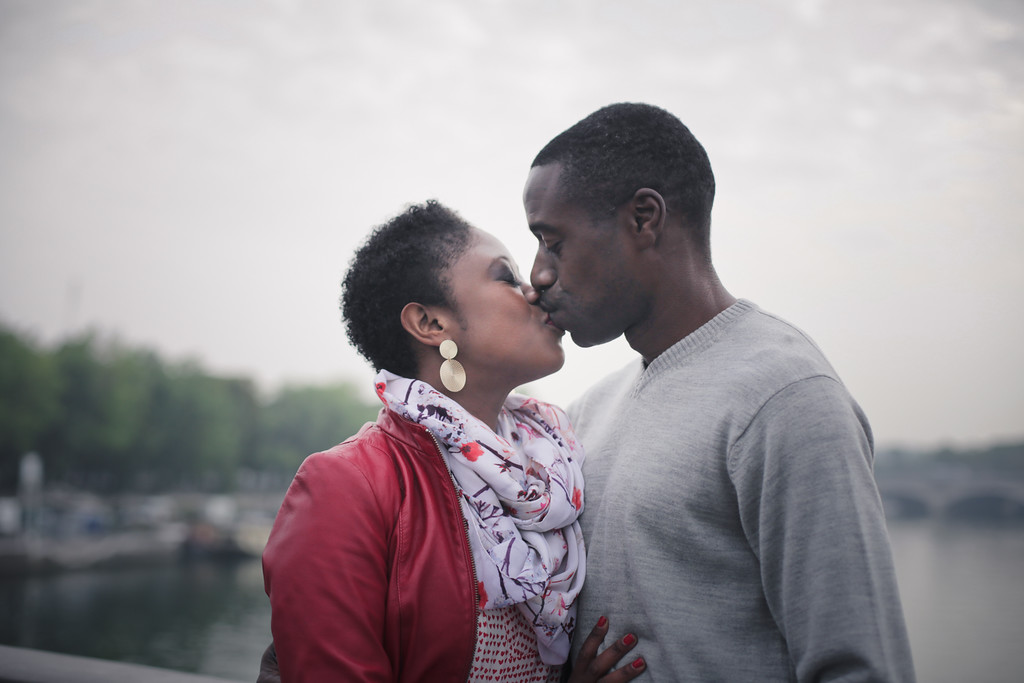 For their 2nd wedding anniversary, Vickie and Neil took themselves to romantic Paris to celebrate. Vickie told us their love story: "Neil and I met online. He's an IT Manager and he says it was love at first sight, but I didn't really like him at first – I thought he was too calm and quiet, but one day he came to my apartment and made my computer run faster. That's when I fell in love." So sweet!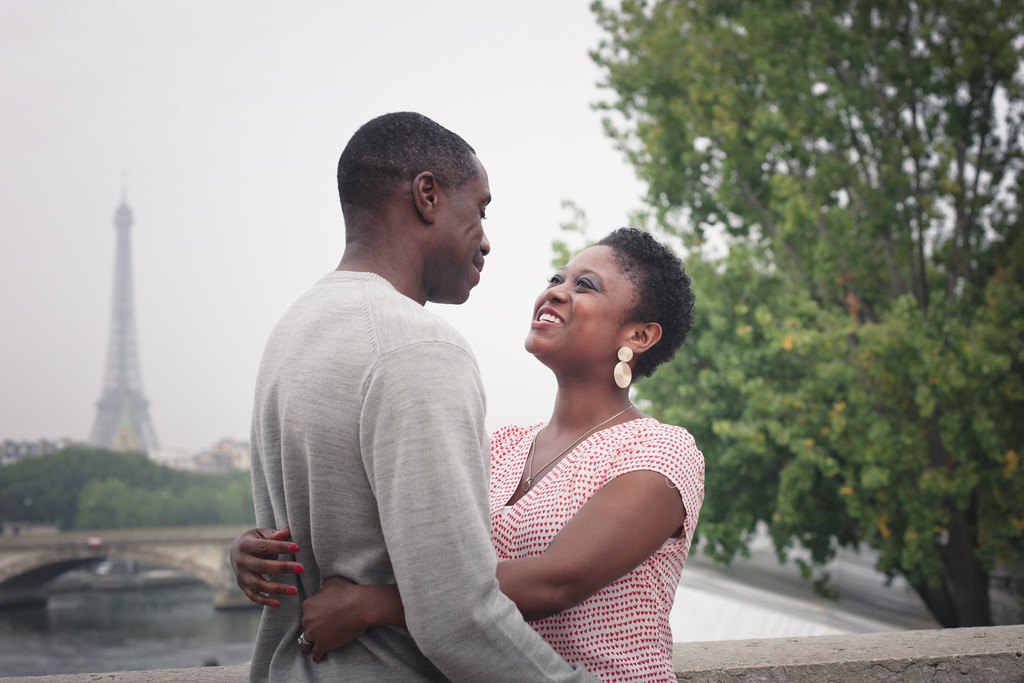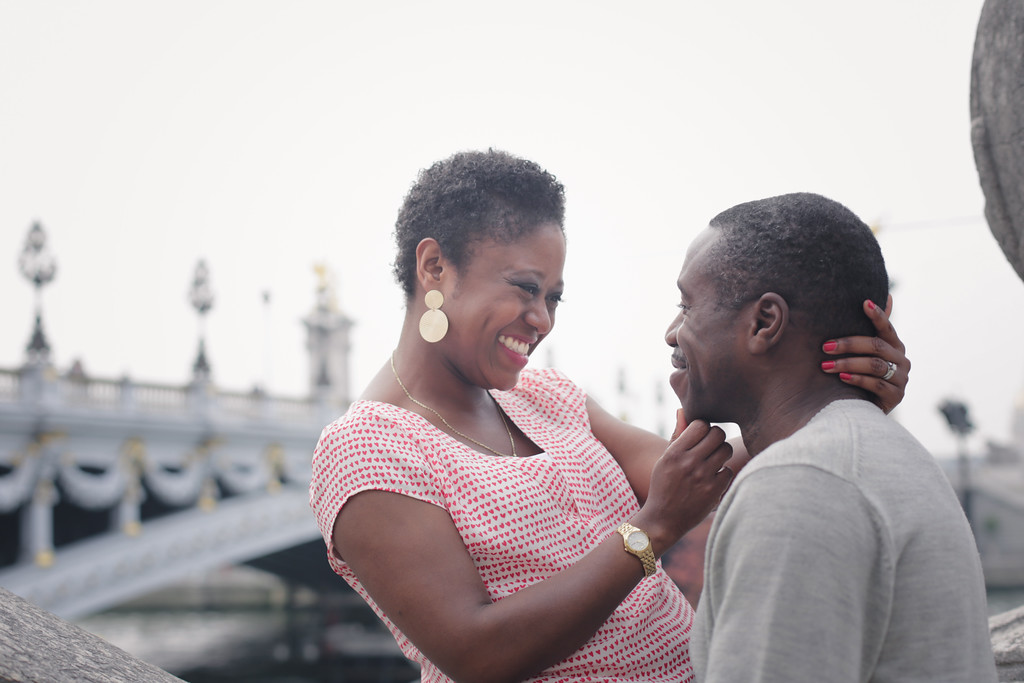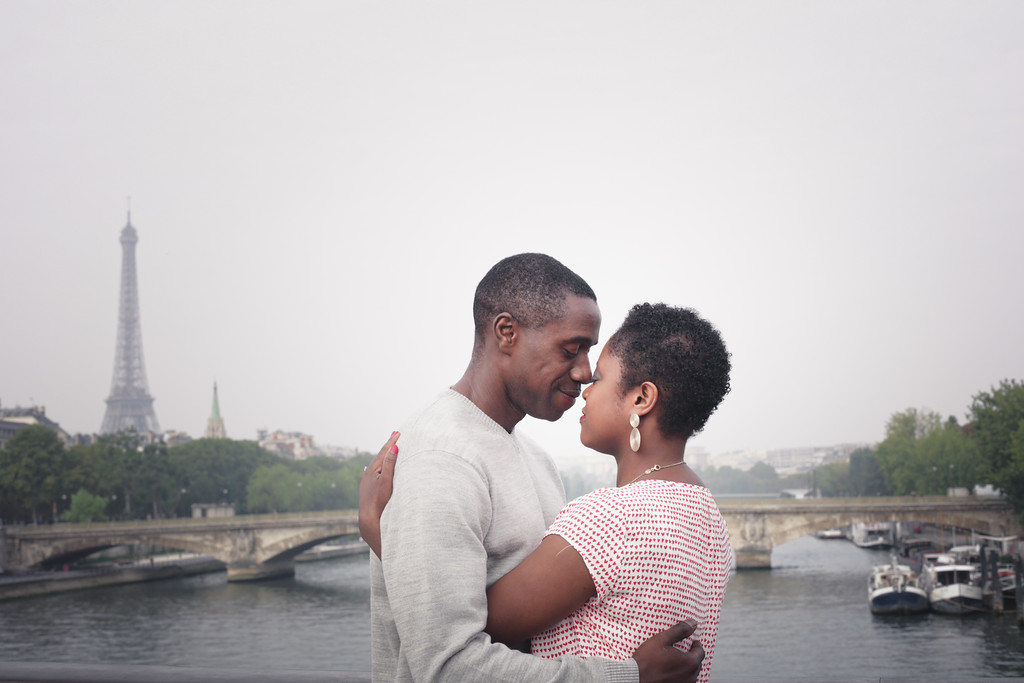 After Flytographer Lucille captured some tender & romantic moments, the couple busted out some moves in the middle of the street! Cars, bicycles and pedestrians came to a standstill as this gorgeous duo waltzed, dipped and shimmied across the crosswalk.
Lucille: "I started doing some 'classical' shots, and as we were finishing the shoot, I felt Vickie was wanting to make something more crazy, so I just told them 'Let's go to the middle of the street, and let's all get crazy! Usually when I say that, I just get as crazy as them, so that they don't feel alone in doing something a bit ridiculous in the middle of the street. She was very receptive! Because we had to wait for the fire to be red, we only had 30 seconds before the cars came to us, so it made it more exciting!"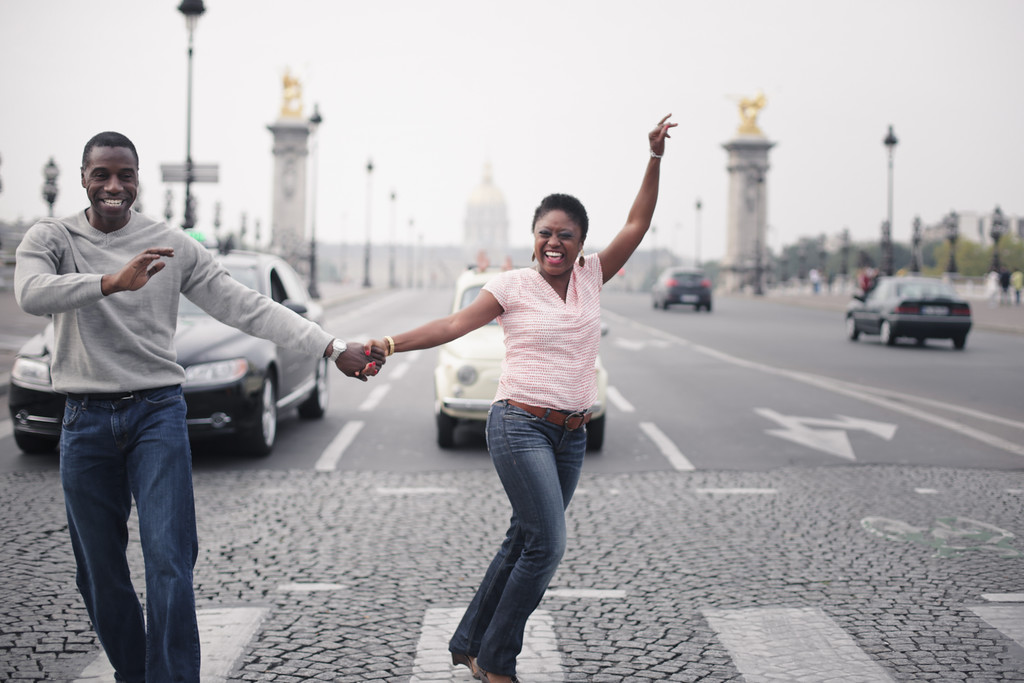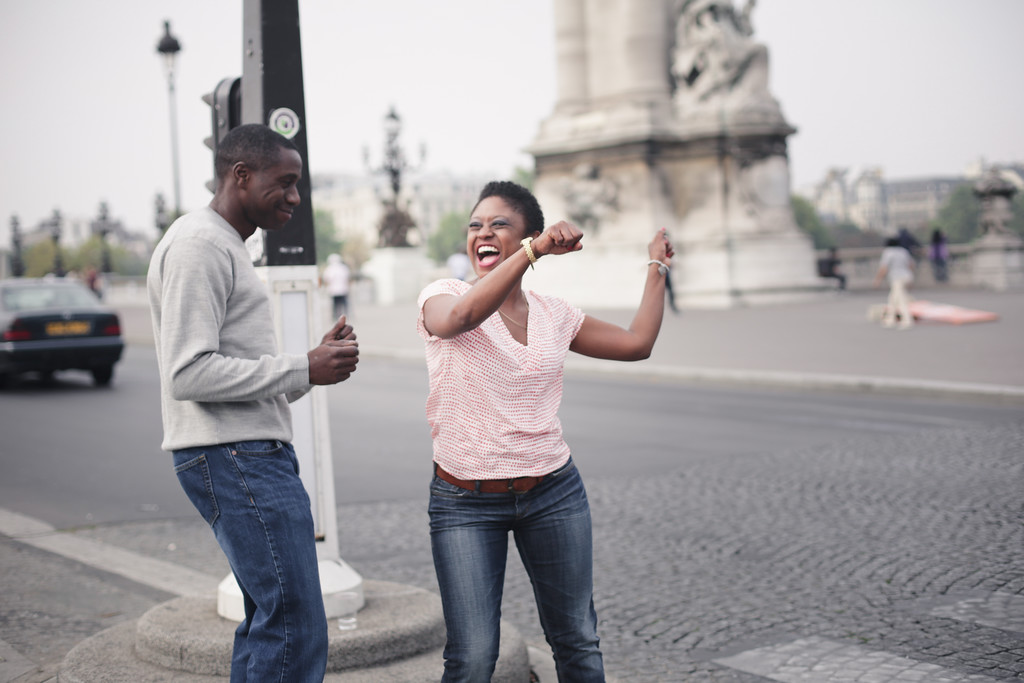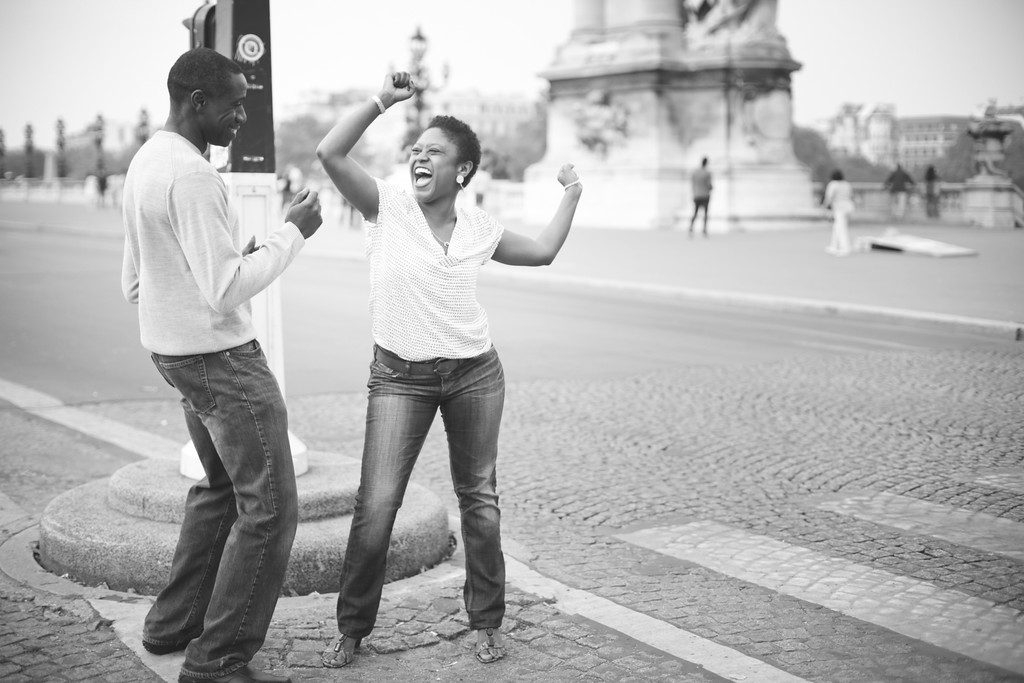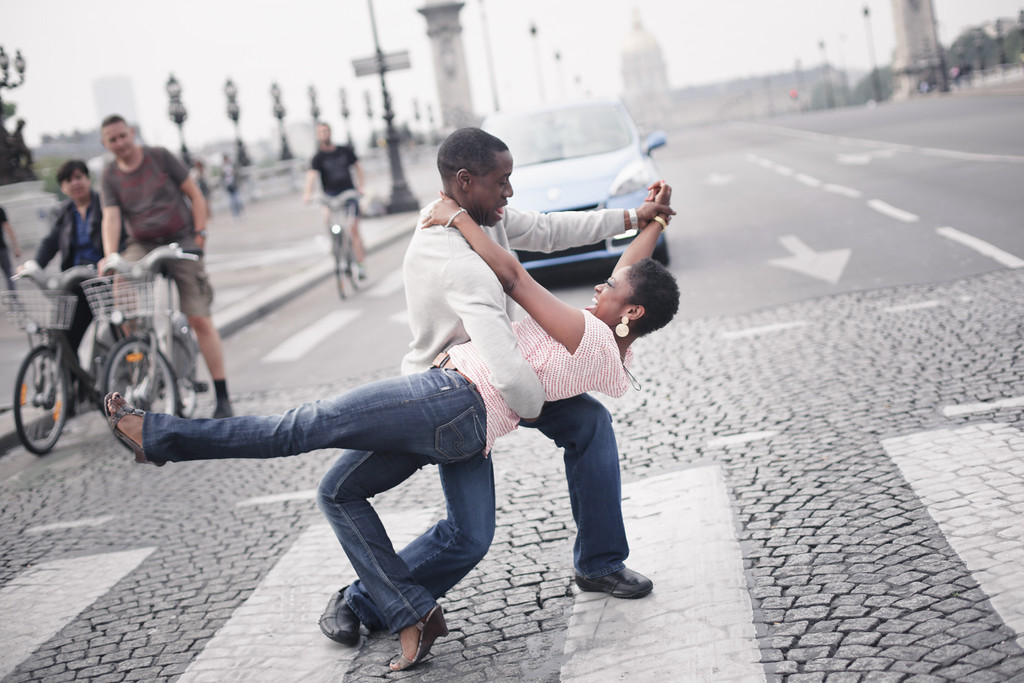 "Lucille was fantastic. She clearly understands the technical side of photography and has mastered the art as well. Lucy was so awesome with such a sweet vibe that I couldn't stop smiling." – Vickie
This shoot is so much fun, we can't stop smiling either! We'd love to see where you two stop traffic next.
Happy anniversary, Vickie & Neil! xo
---