We all know Paris is the City of Love, so it is naturally the perfect location to declare one's undying love. Richard had exactly that thought when he planned a surprise proposal shoot with Flytographer to capture the YES with the love of his life, Macie.
He arranged for Flytographer Krystal to take photos of the pair walking along the Seine and then asking if "she could take a shot of the couple as she was building a portfolio of people in love". Richard was pretty sneaky and told Macie "they didn't have time, they had to rush to dinner". Macie really wanted to capture a few shots so she convinced him to indulge Krystal.
Well played, Richard.
As Krystal began snapping, he got down on one knee, told her always wanted to be with her, couldn't imagine being without her, and "popped the question".
We spoke with them both after they returned home to the US, and they shared more on their adorable love story; how they met, how he asked and what they did in the moments following the proposal. Try not to melt into a puddle like we did. 🙂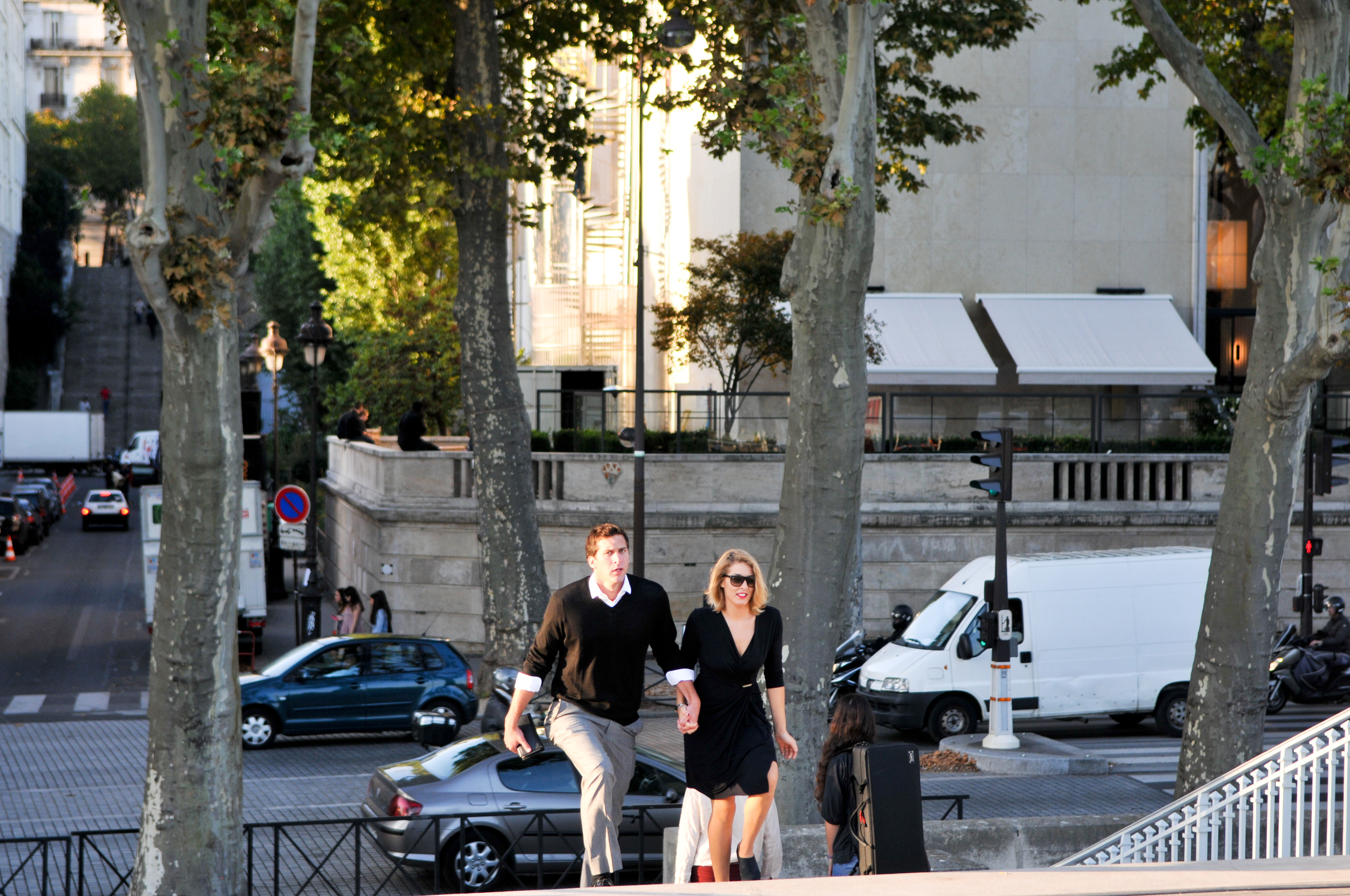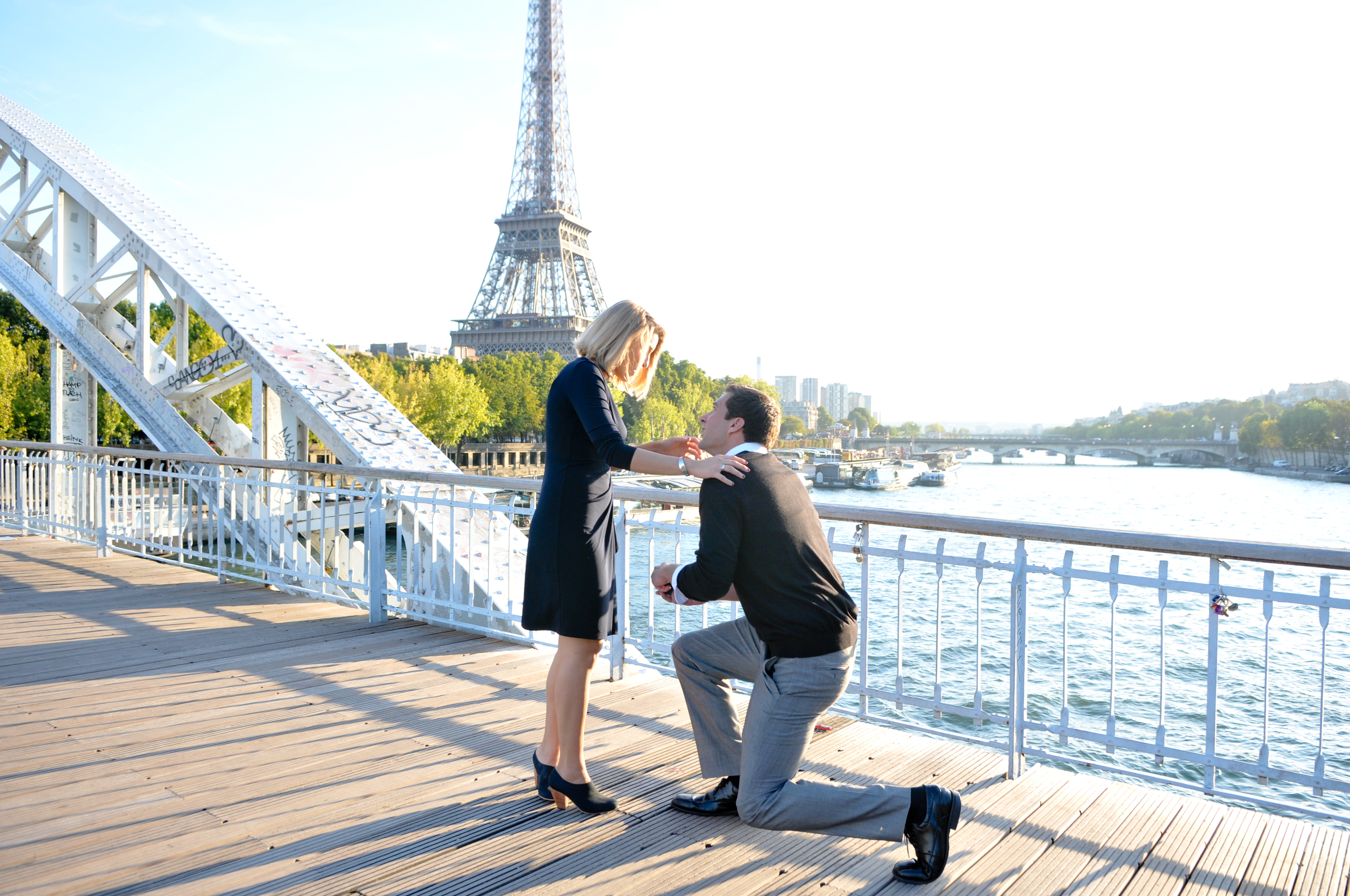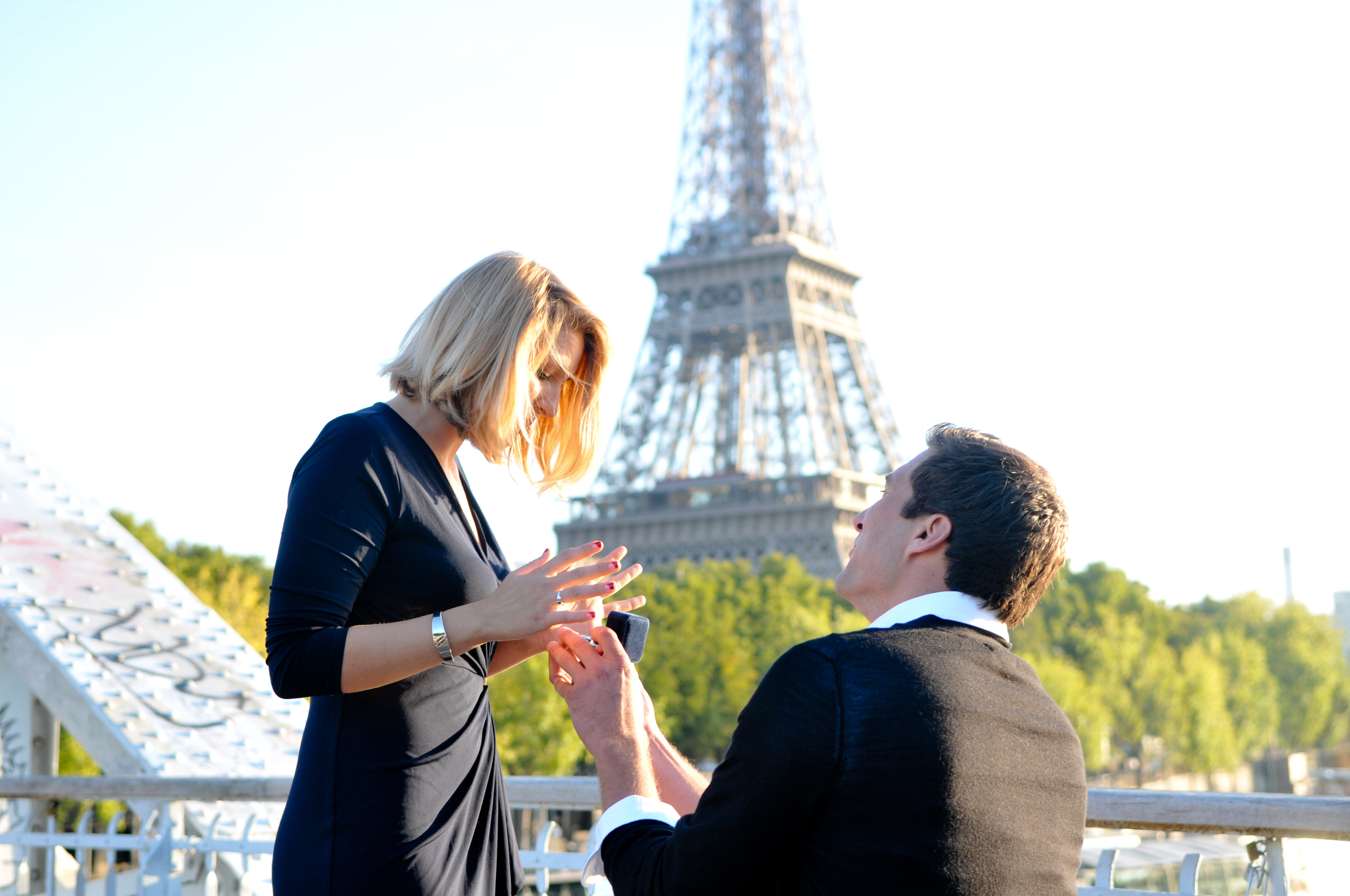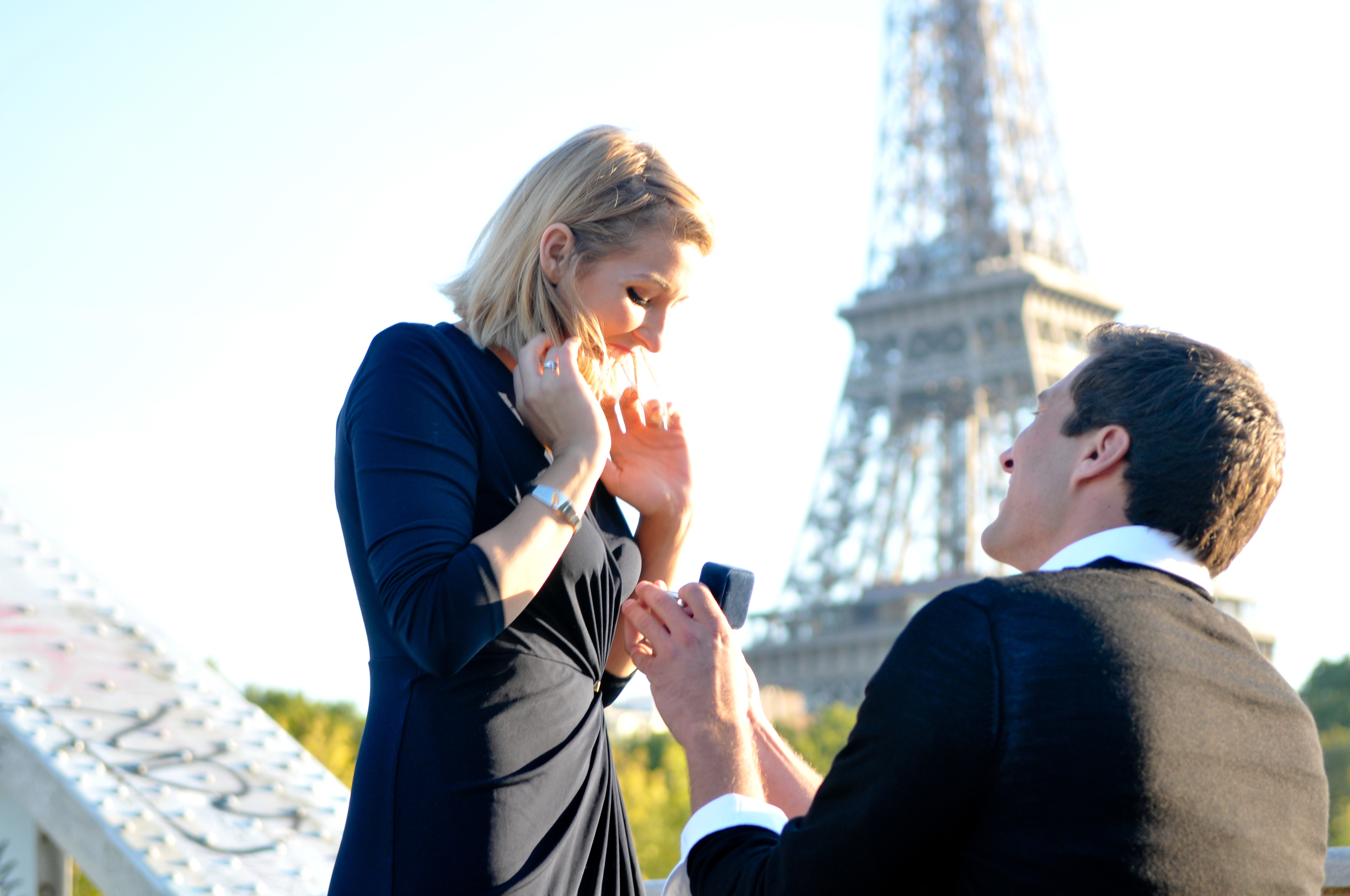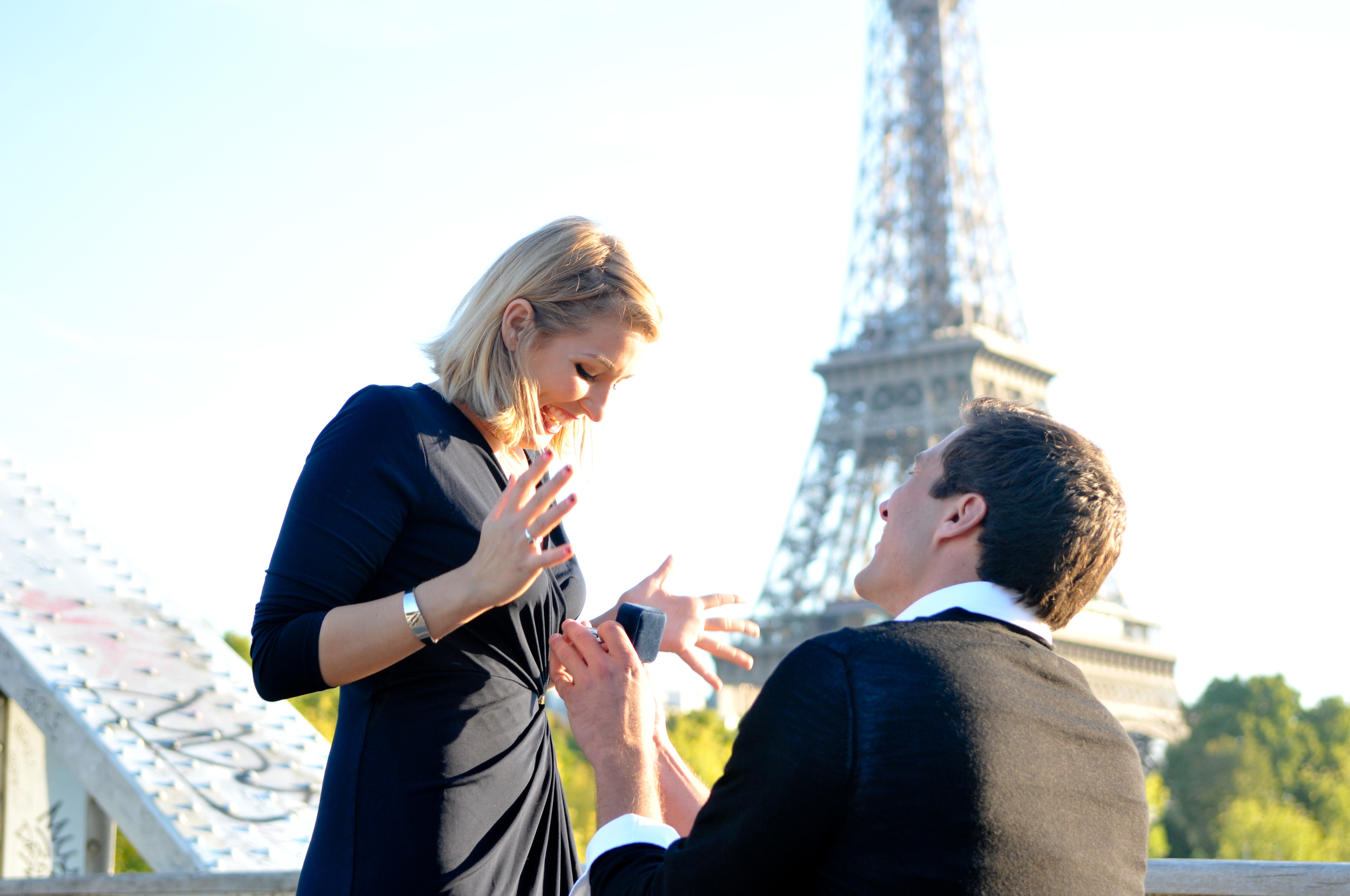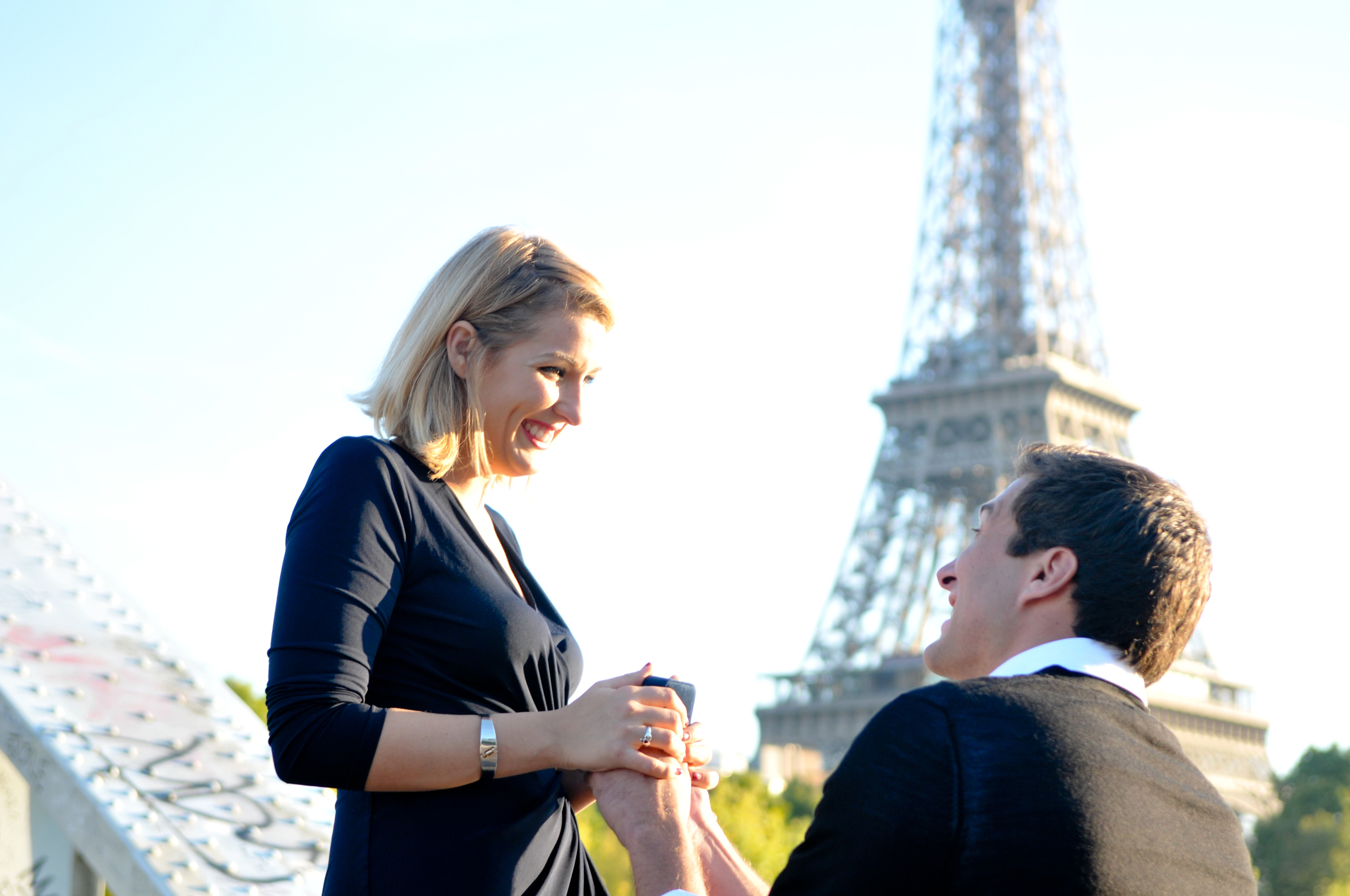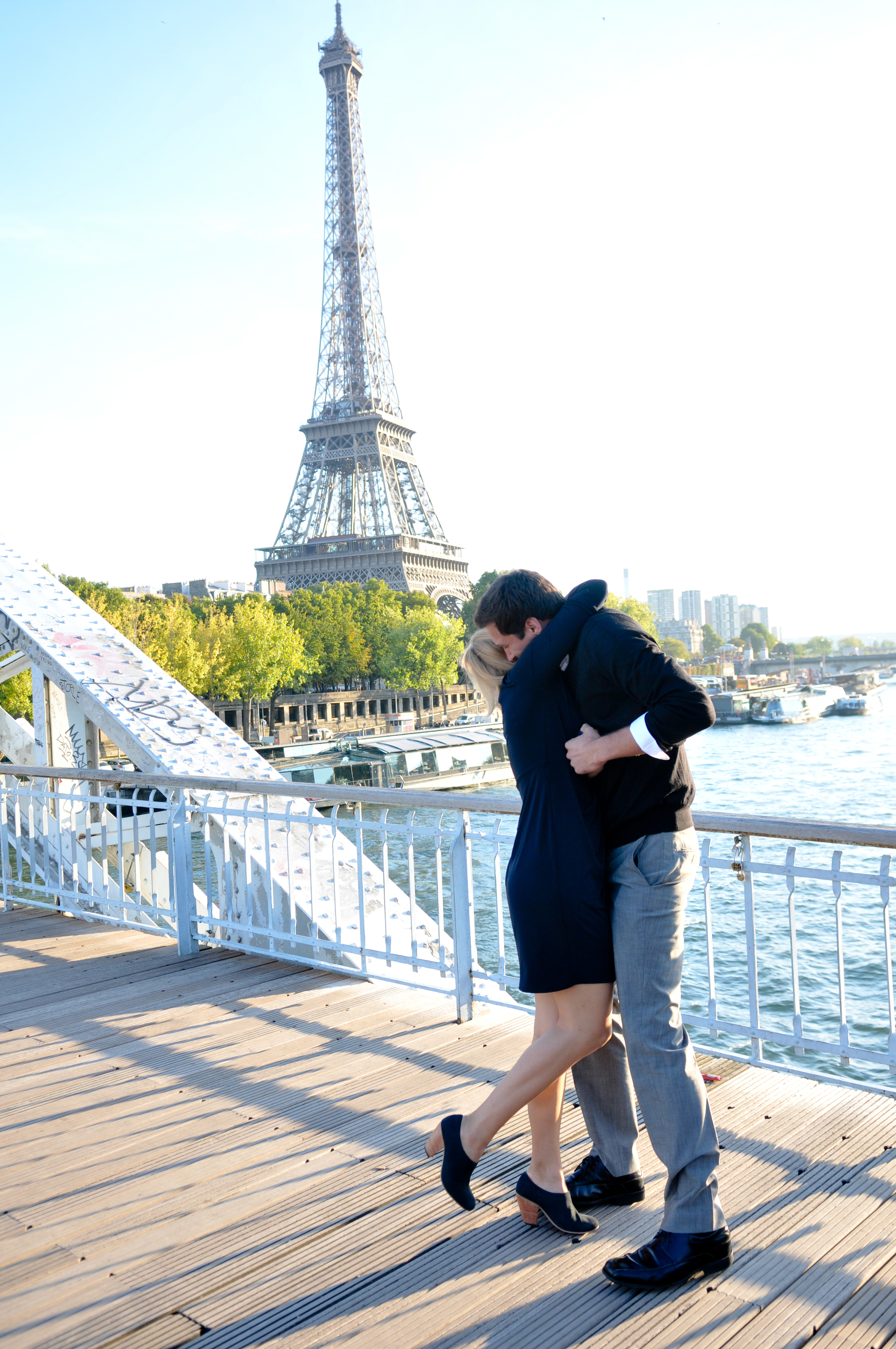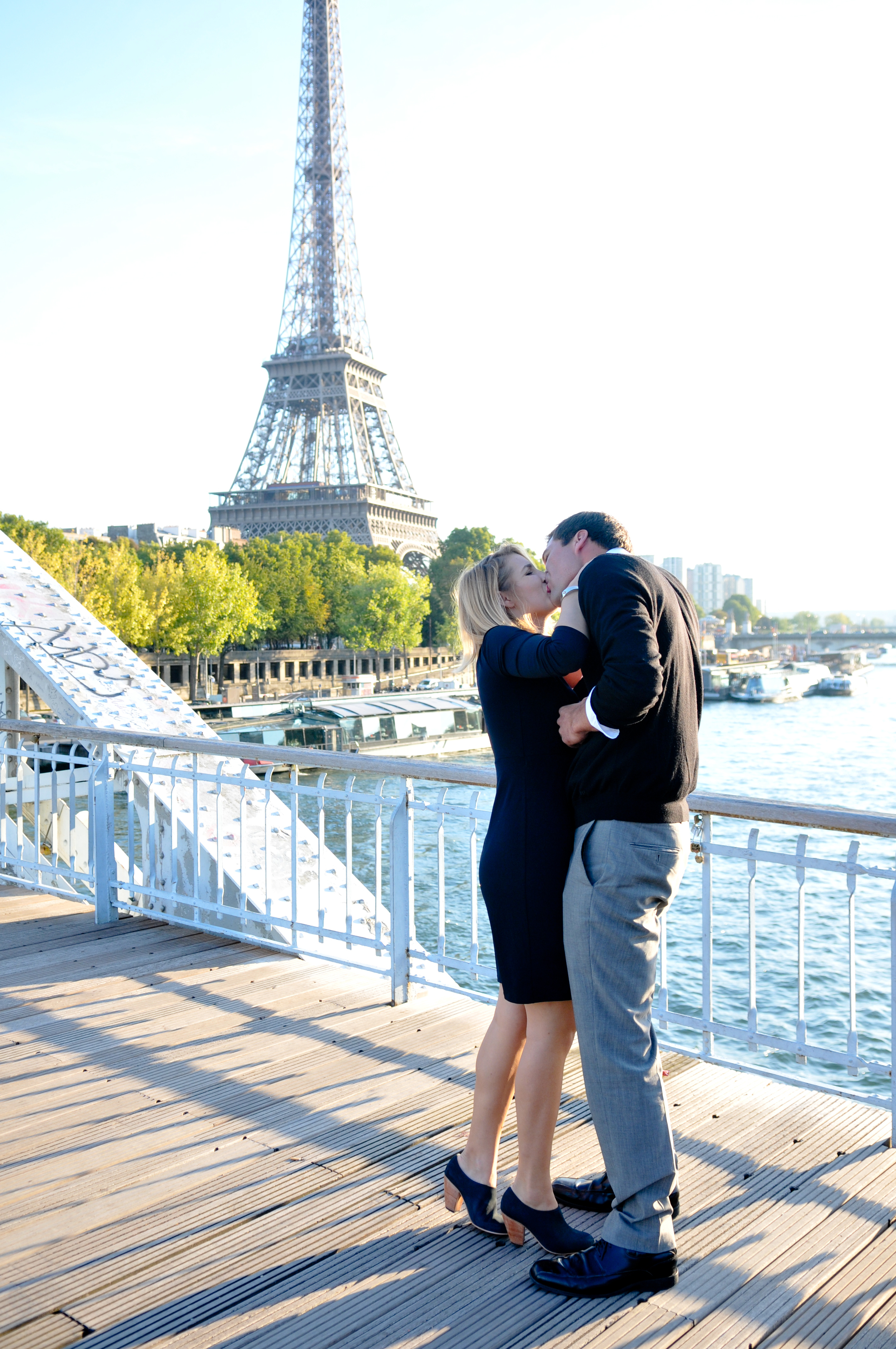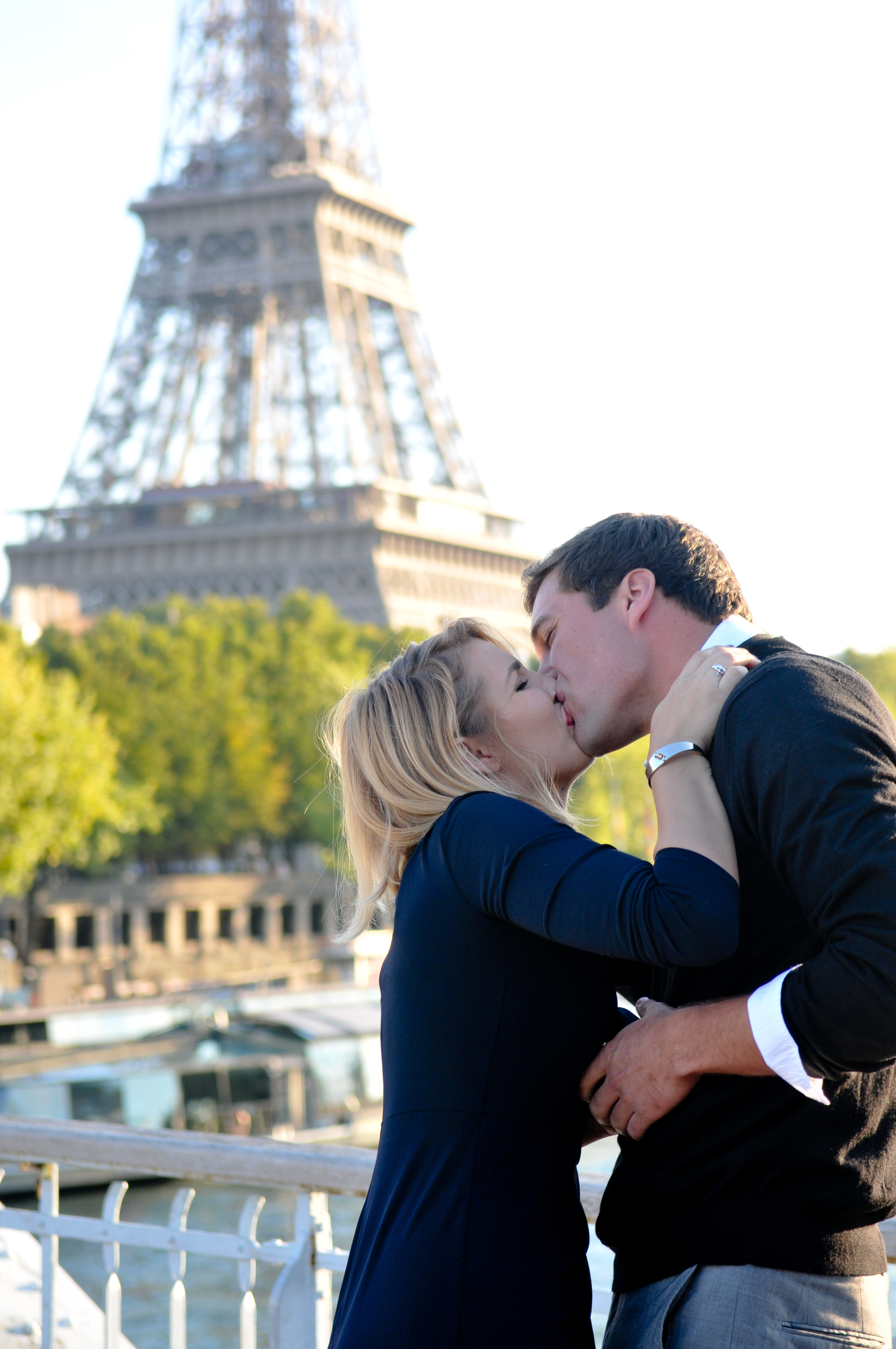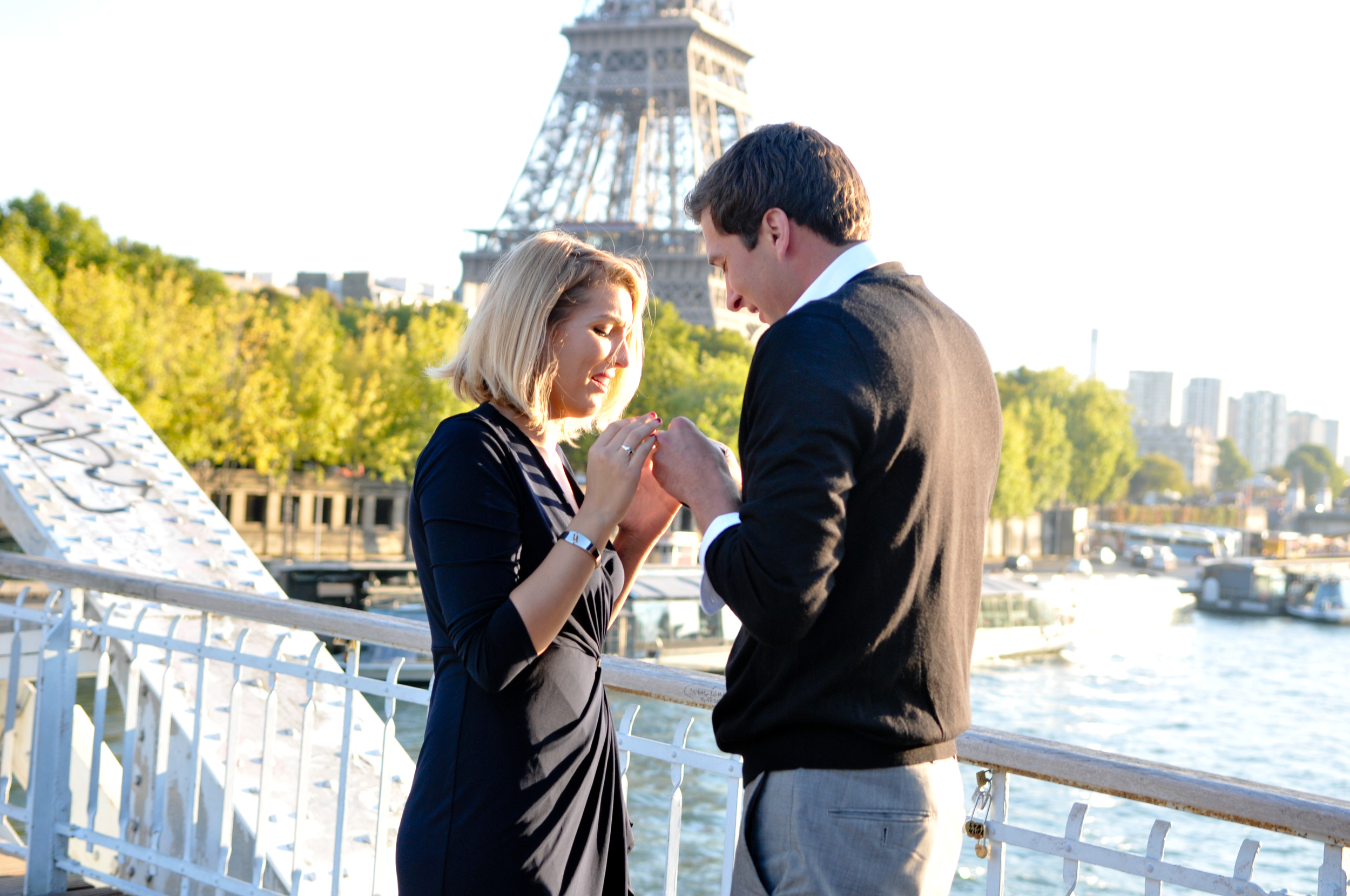 Richard told us "my hand was shaking so much I thought I would drop the ring in the Seine!"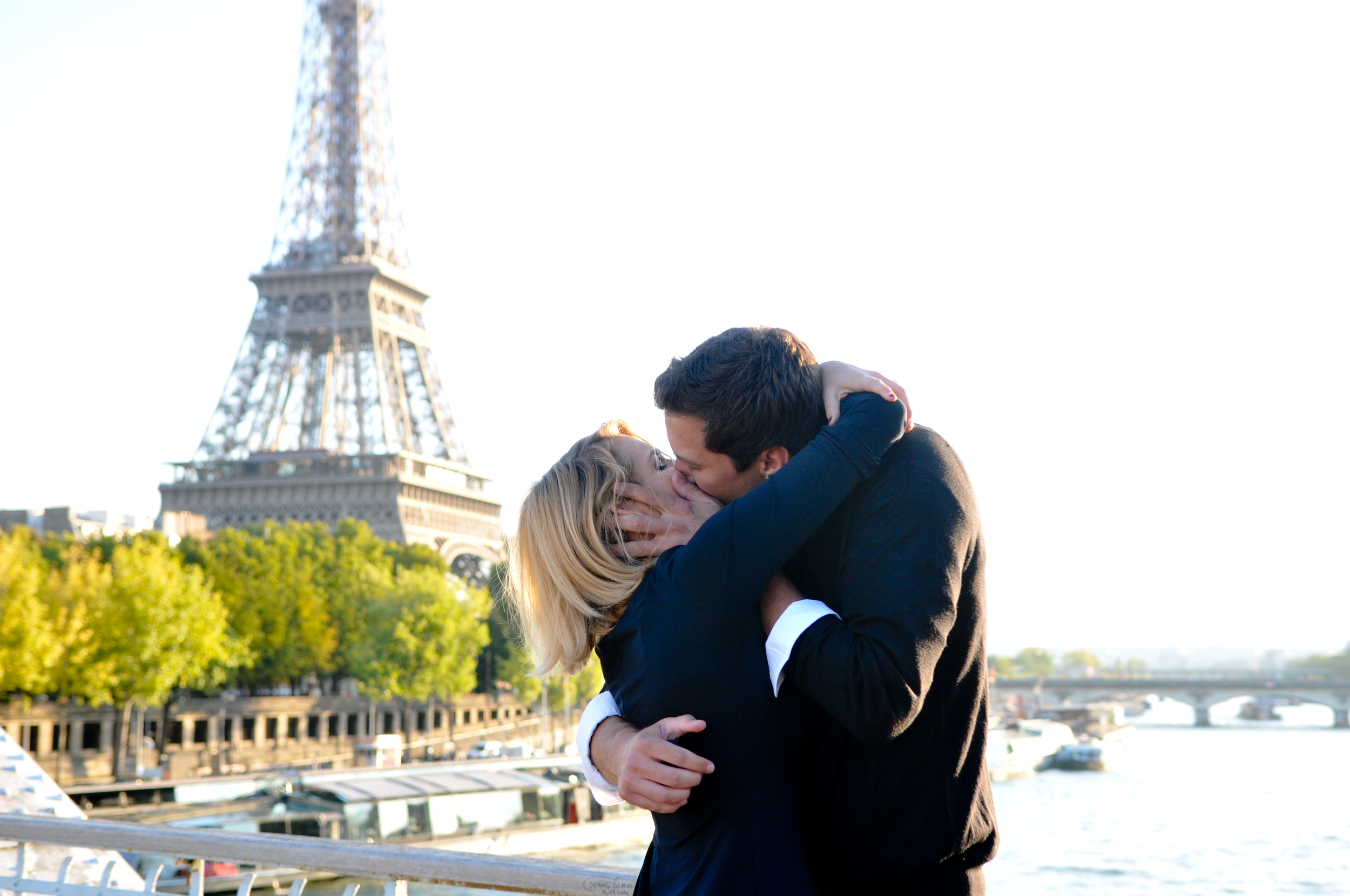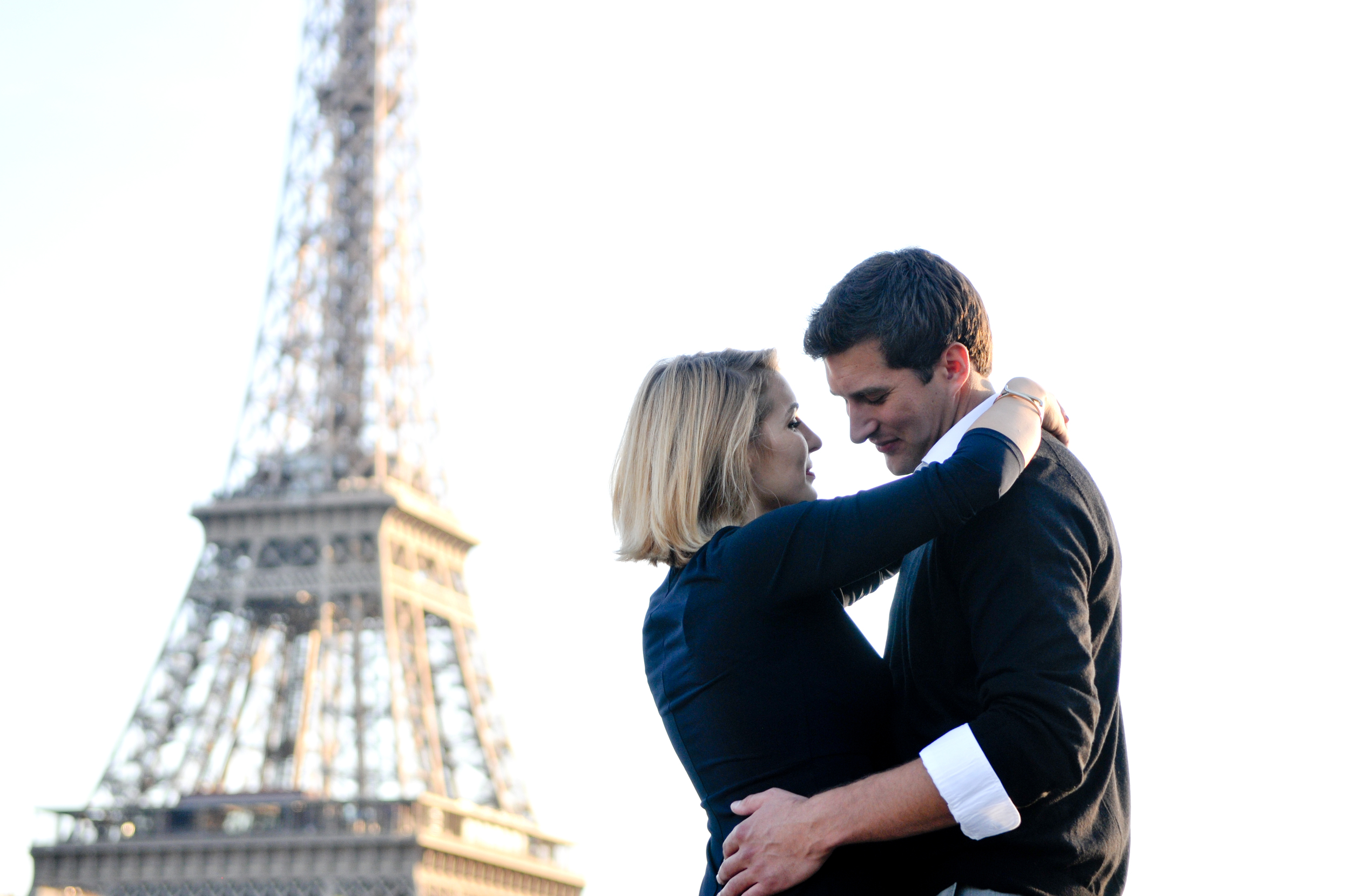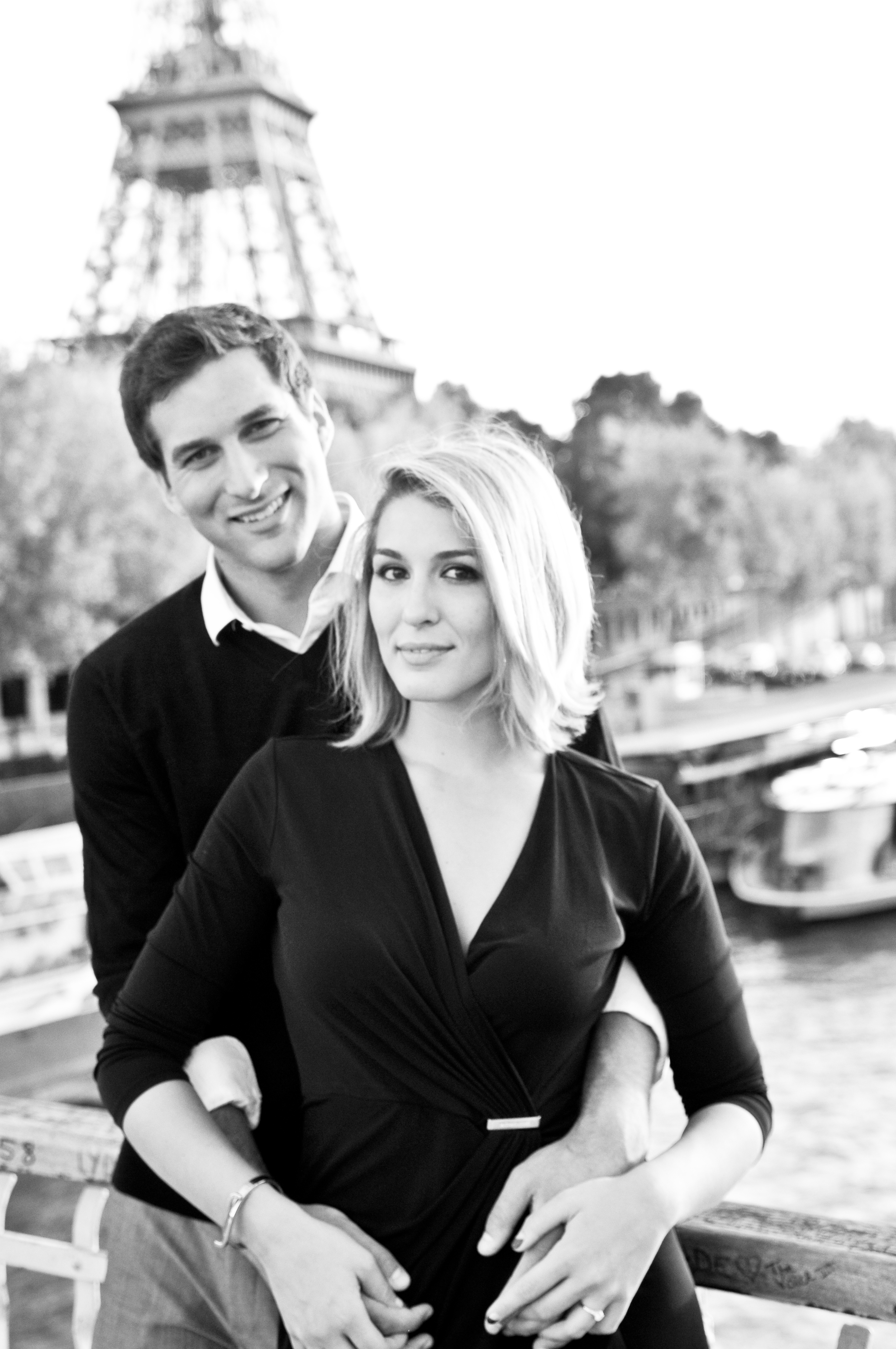 Richard says when he first laid eyes on the gorgeous Macie on the dance floor of a concert, it felt like someone "punched him in the stomach." He couldn't stop looking at her and knew he found his one. Macie says all it took was for Richard to come up to her that night with a simple "Hello".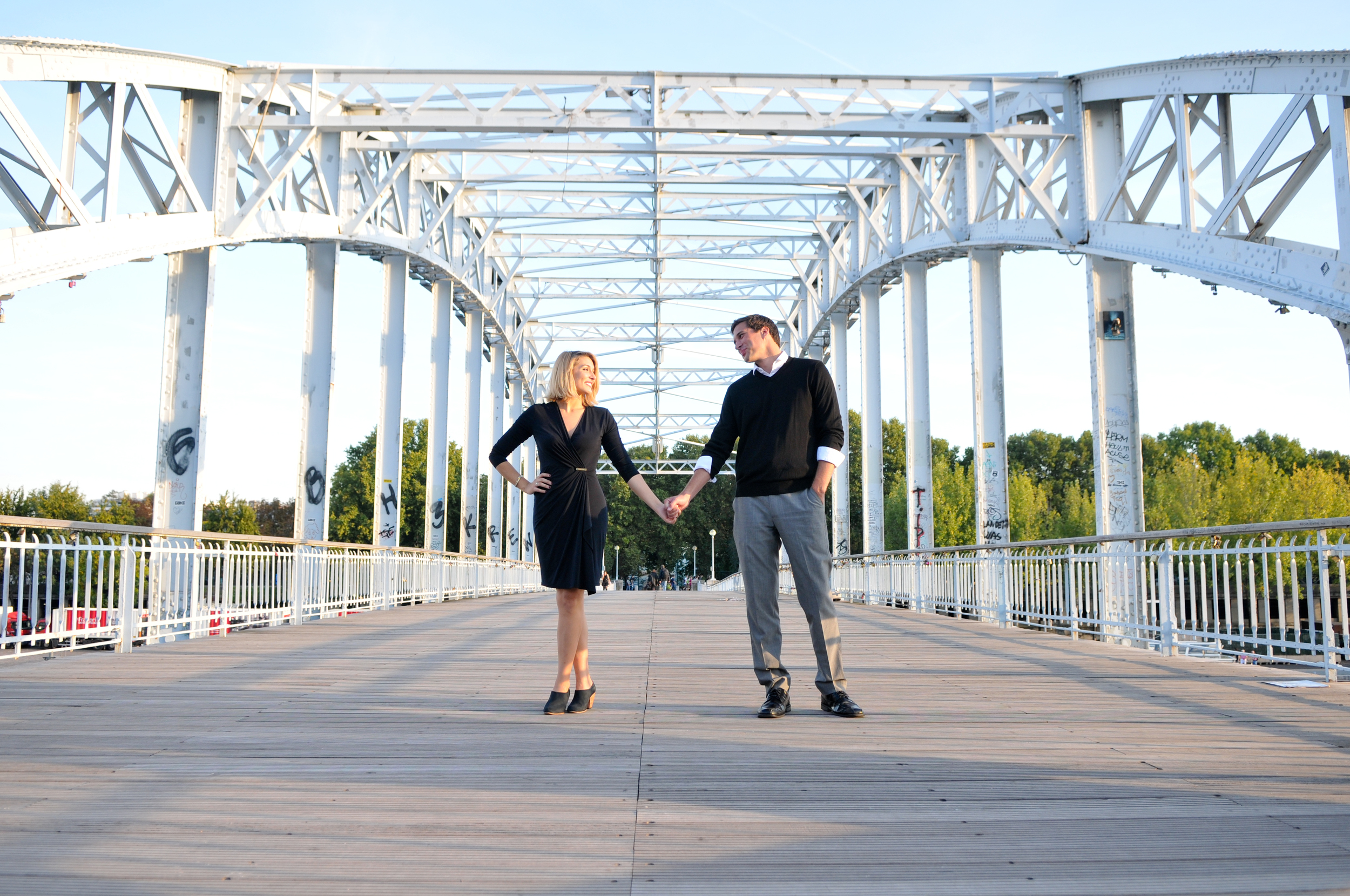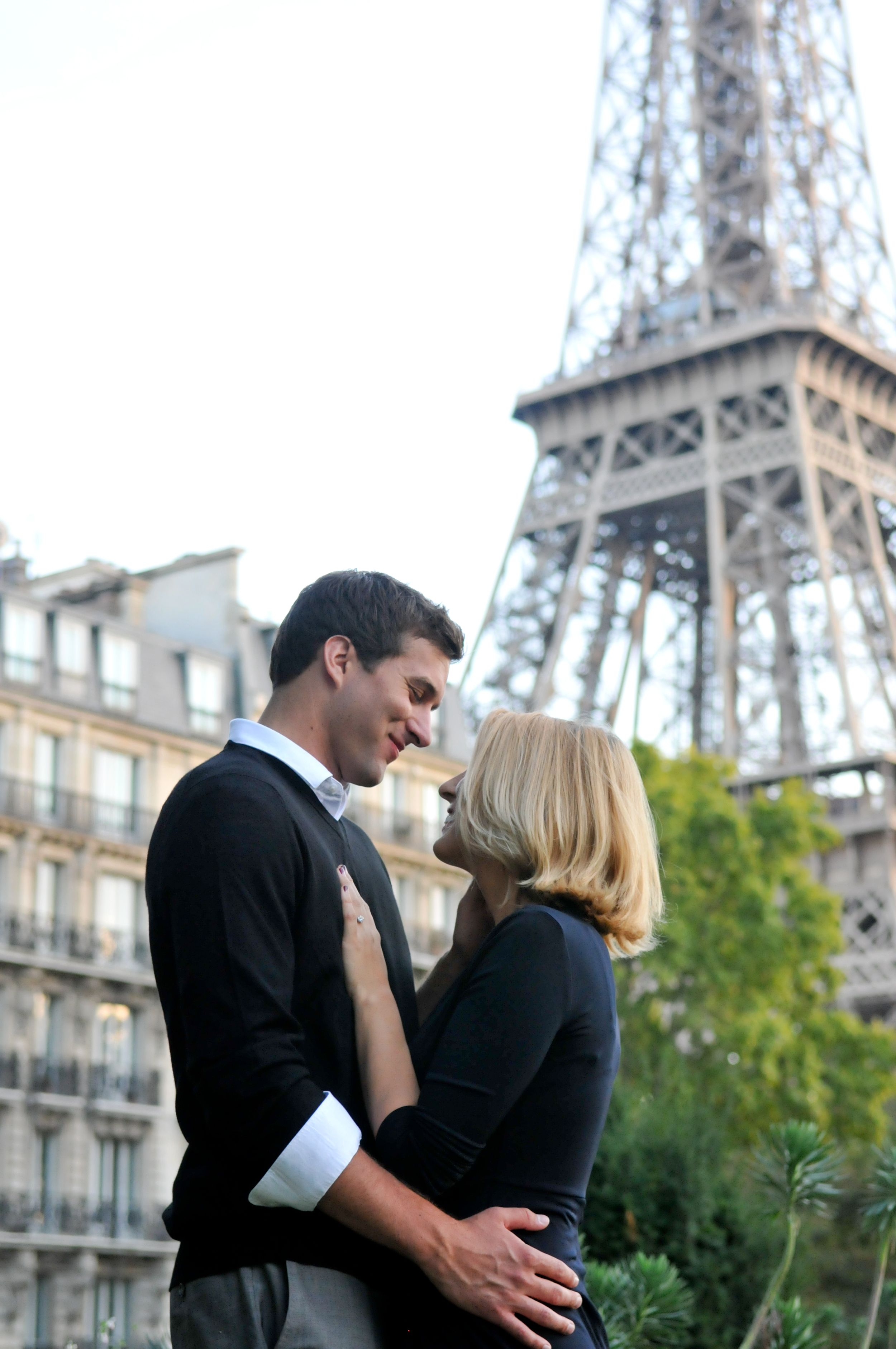 "It was priceless to me that Krystal did an hour-long session with us—it felt like the whole proposal lasted an extra hour, that it wasn't just this moment that happened. These photos are going to be in our family forever. We can re-live it, over and over again—every time I see these photos, that feeling comes into my stomach again, of being on that bridge by the Eiffel Tower." – Macie
"I would have paid any amount of money for this! Use Flytographer—it was so worth it. I was initially worried with us in the United States and the photographer in Paris, but the communication was SO EASY. It was incredible how easy it was." – Richard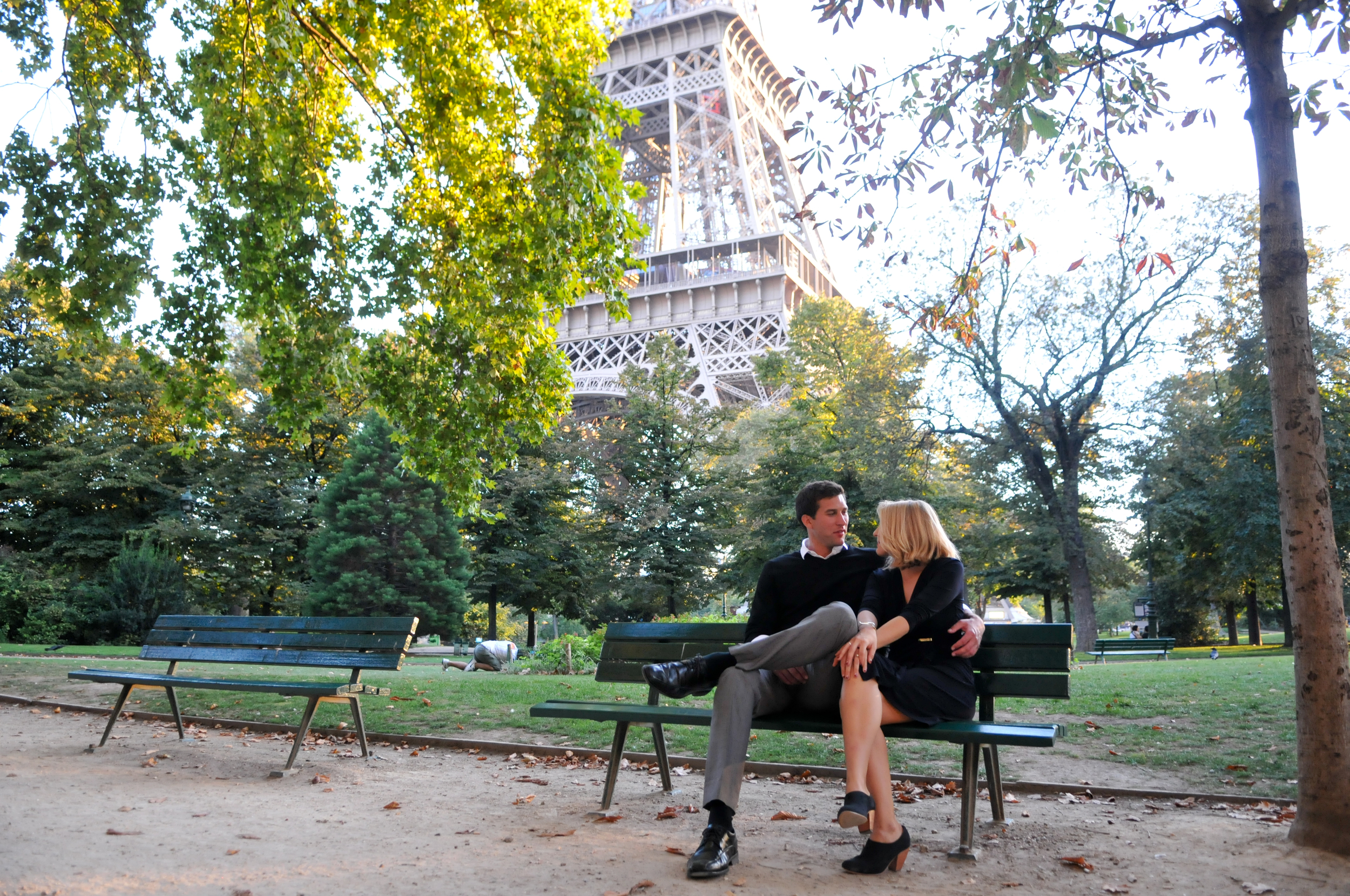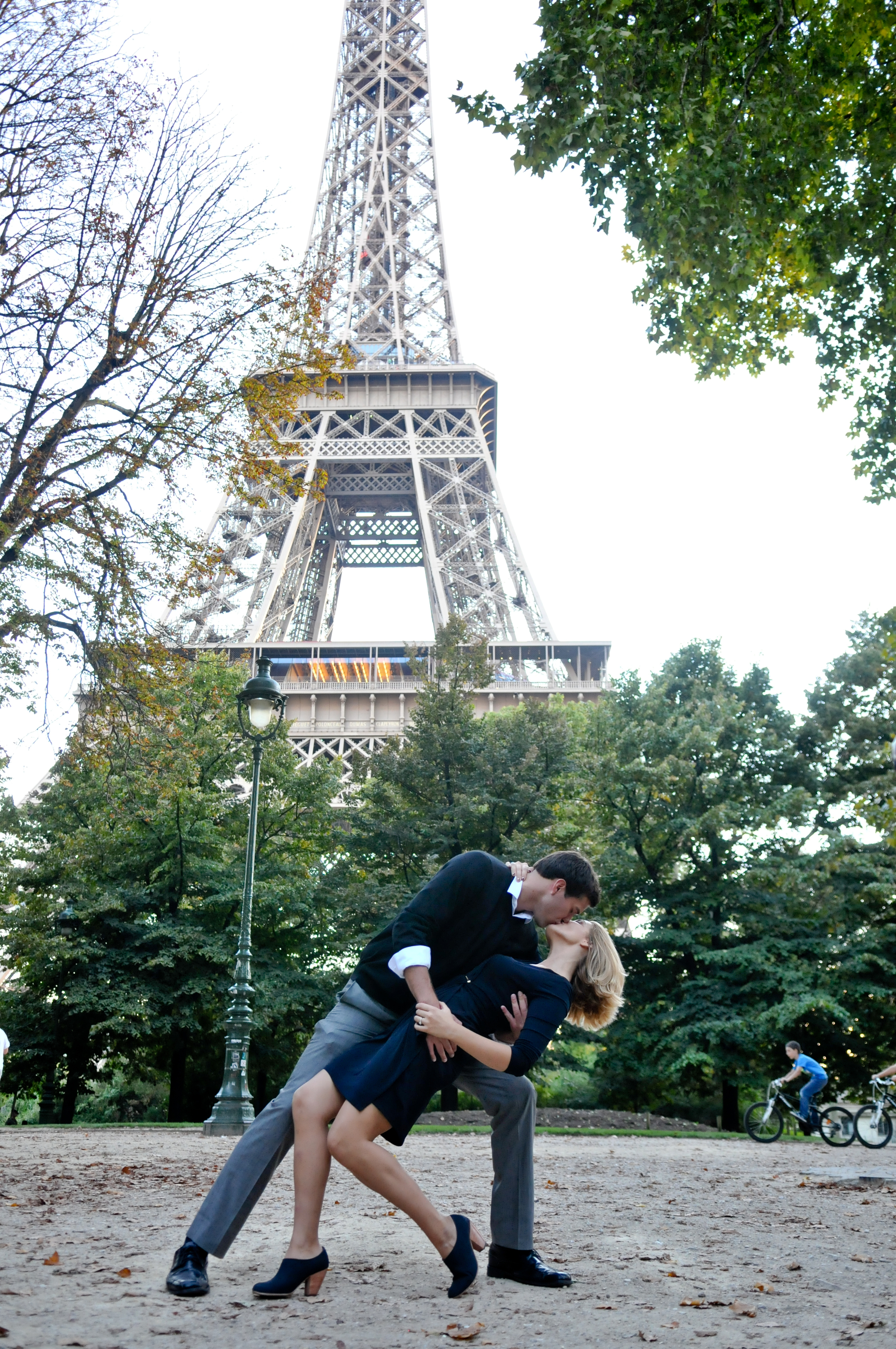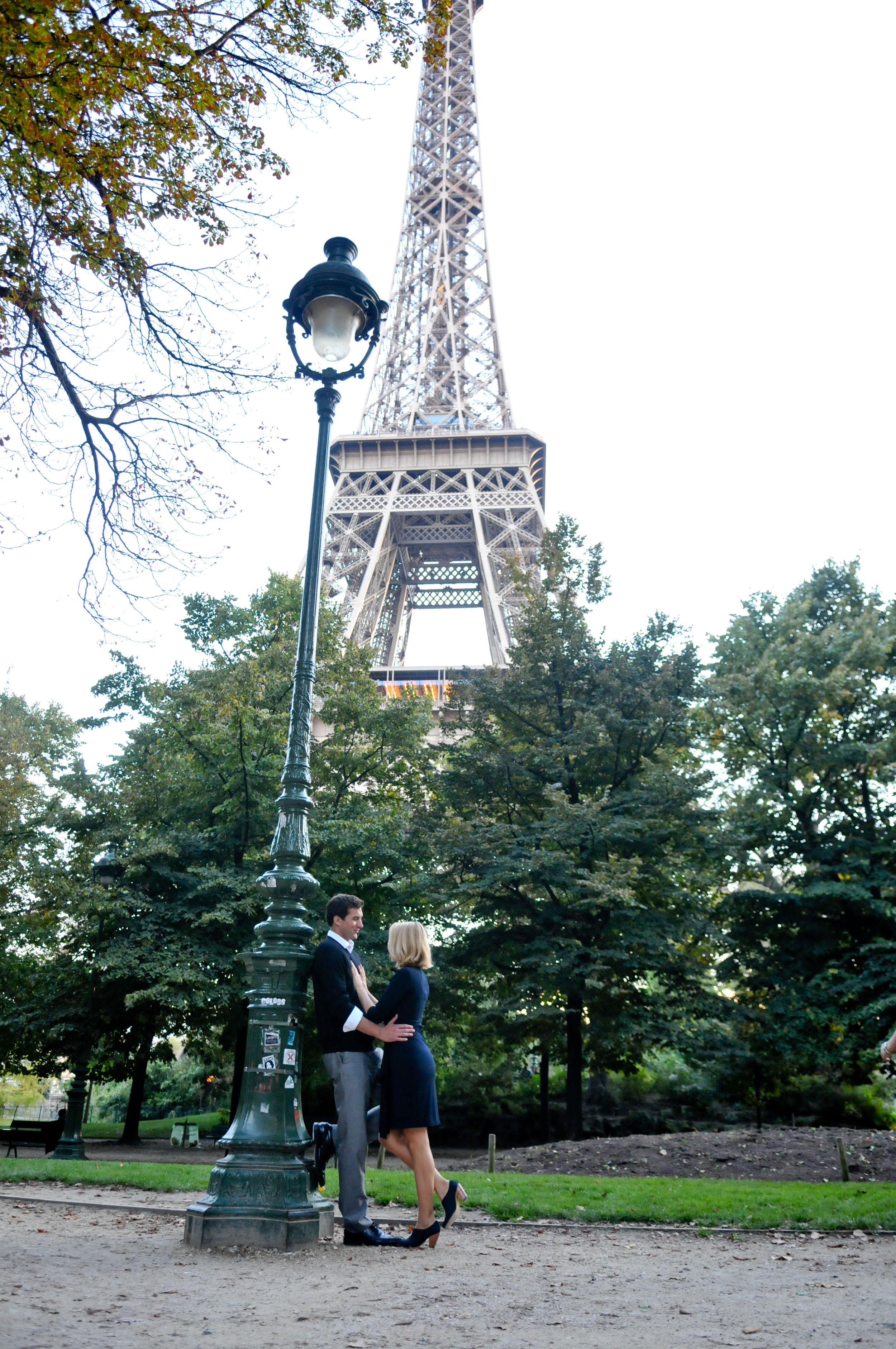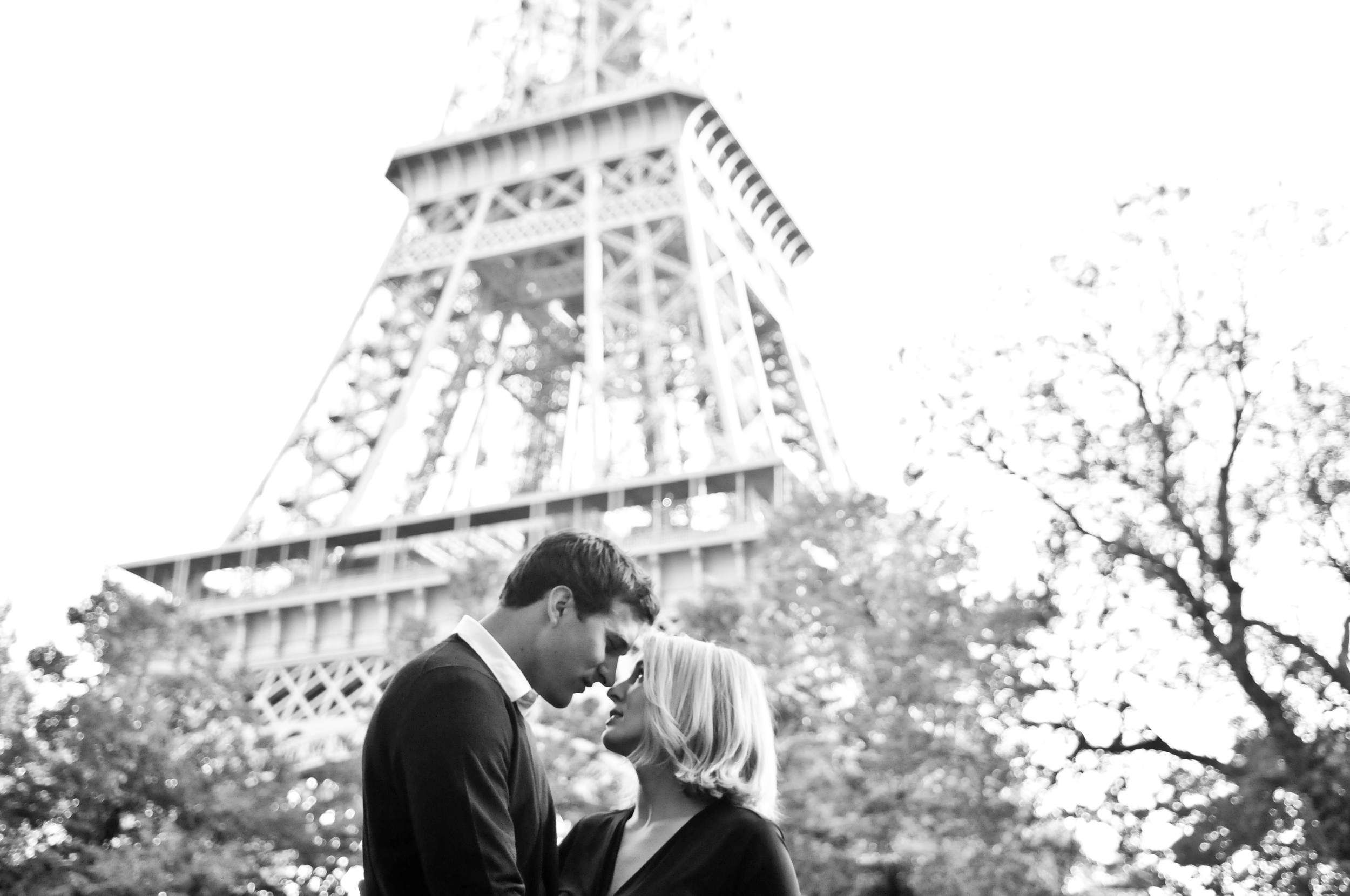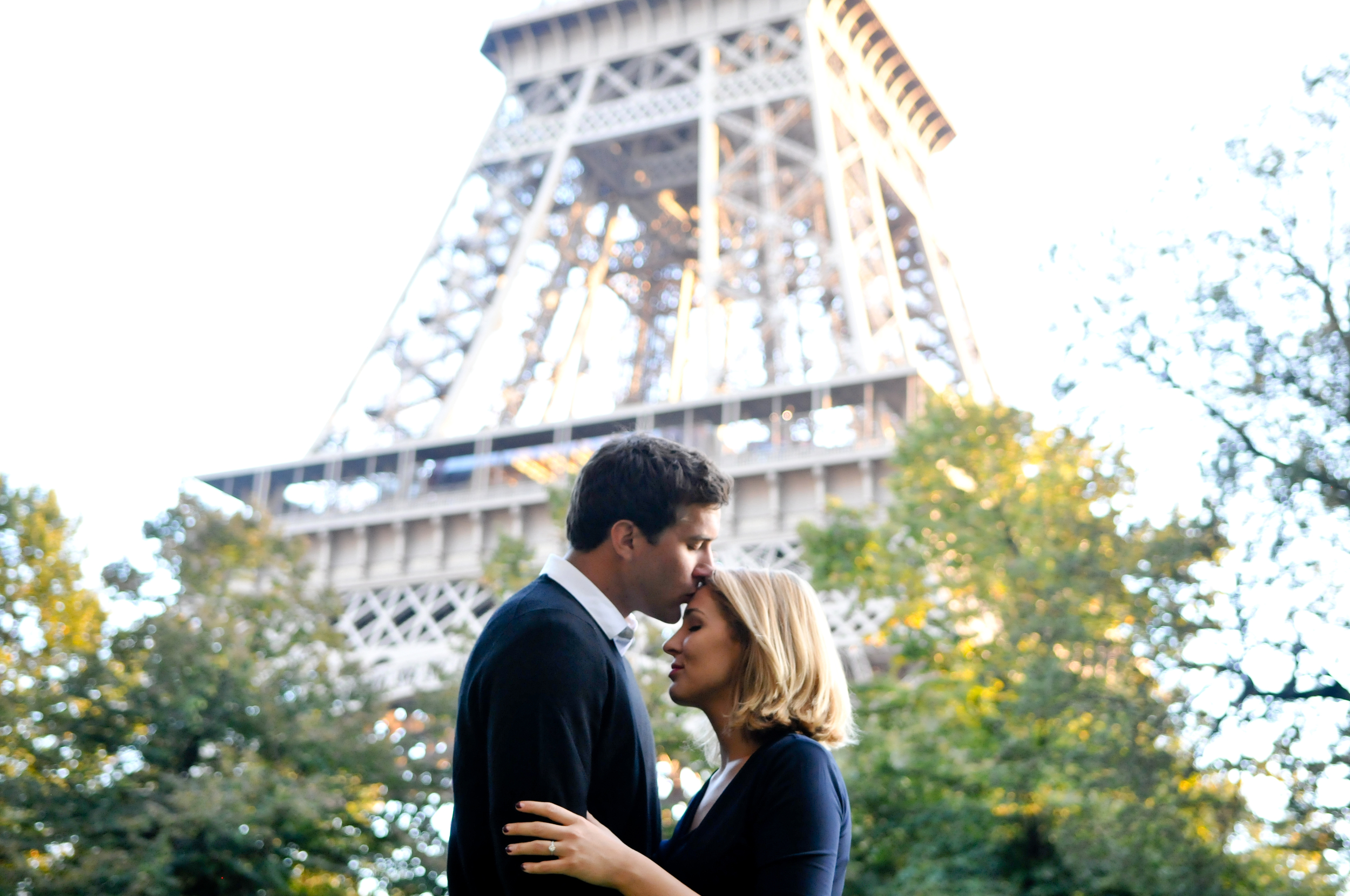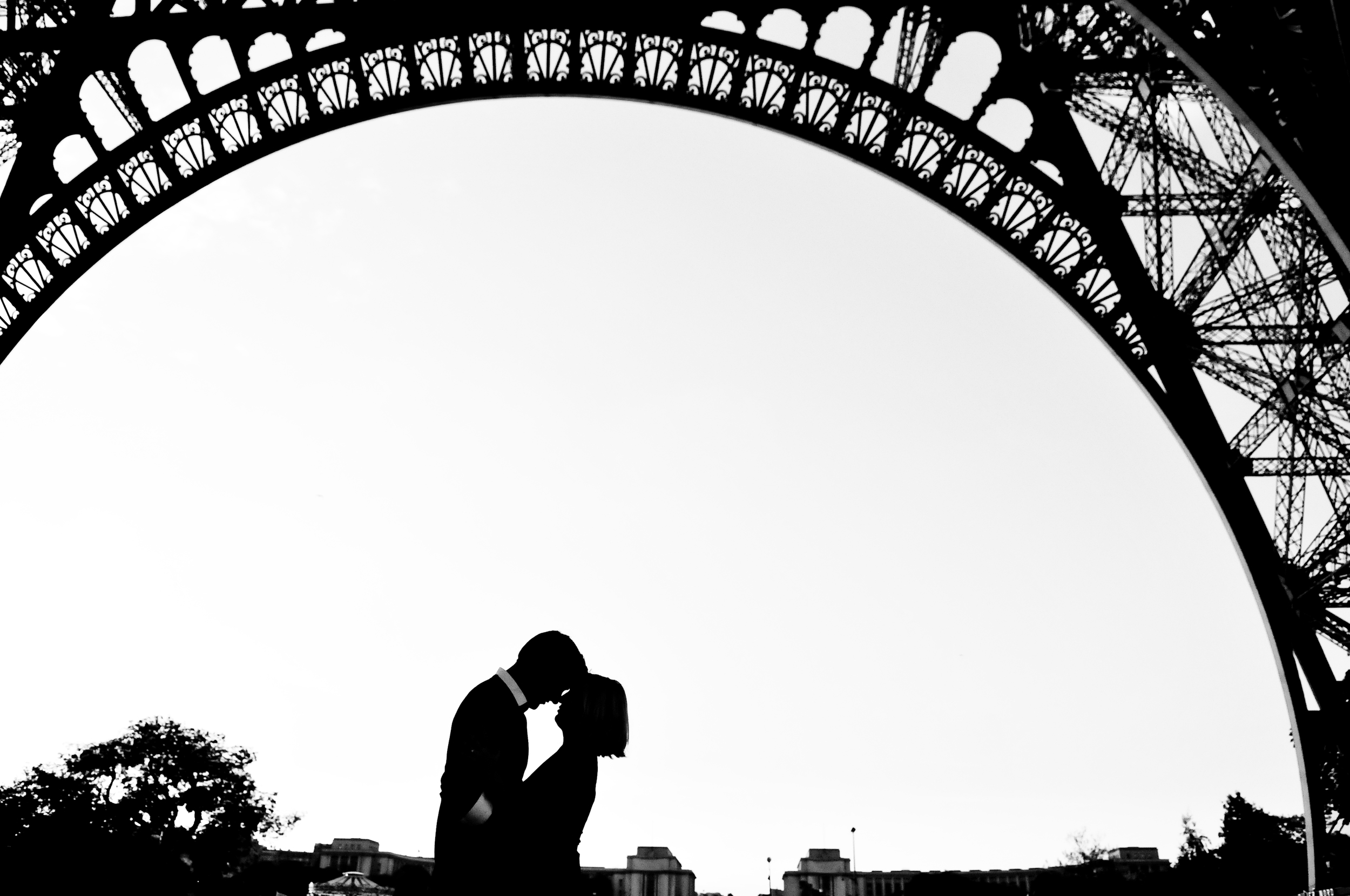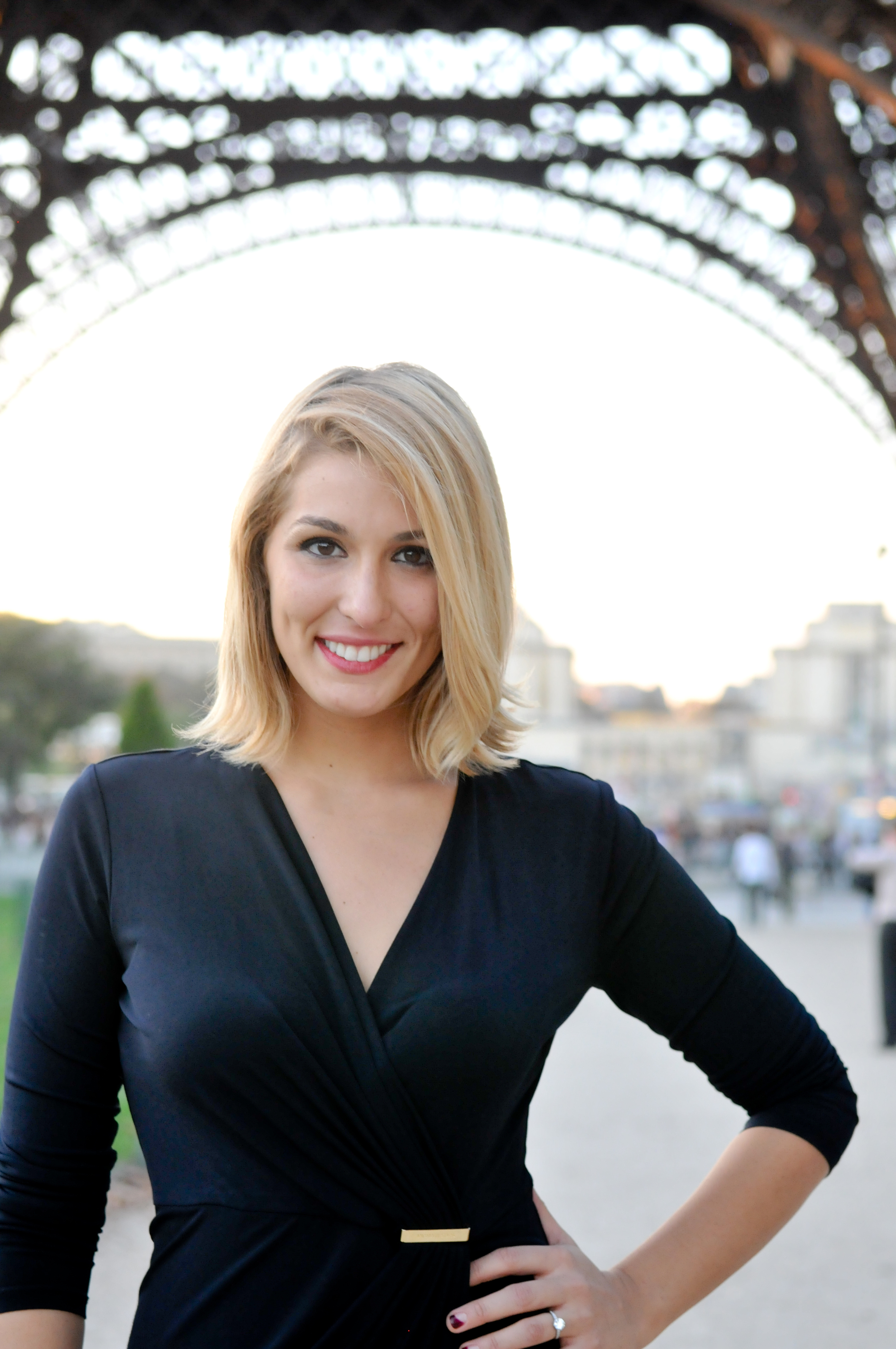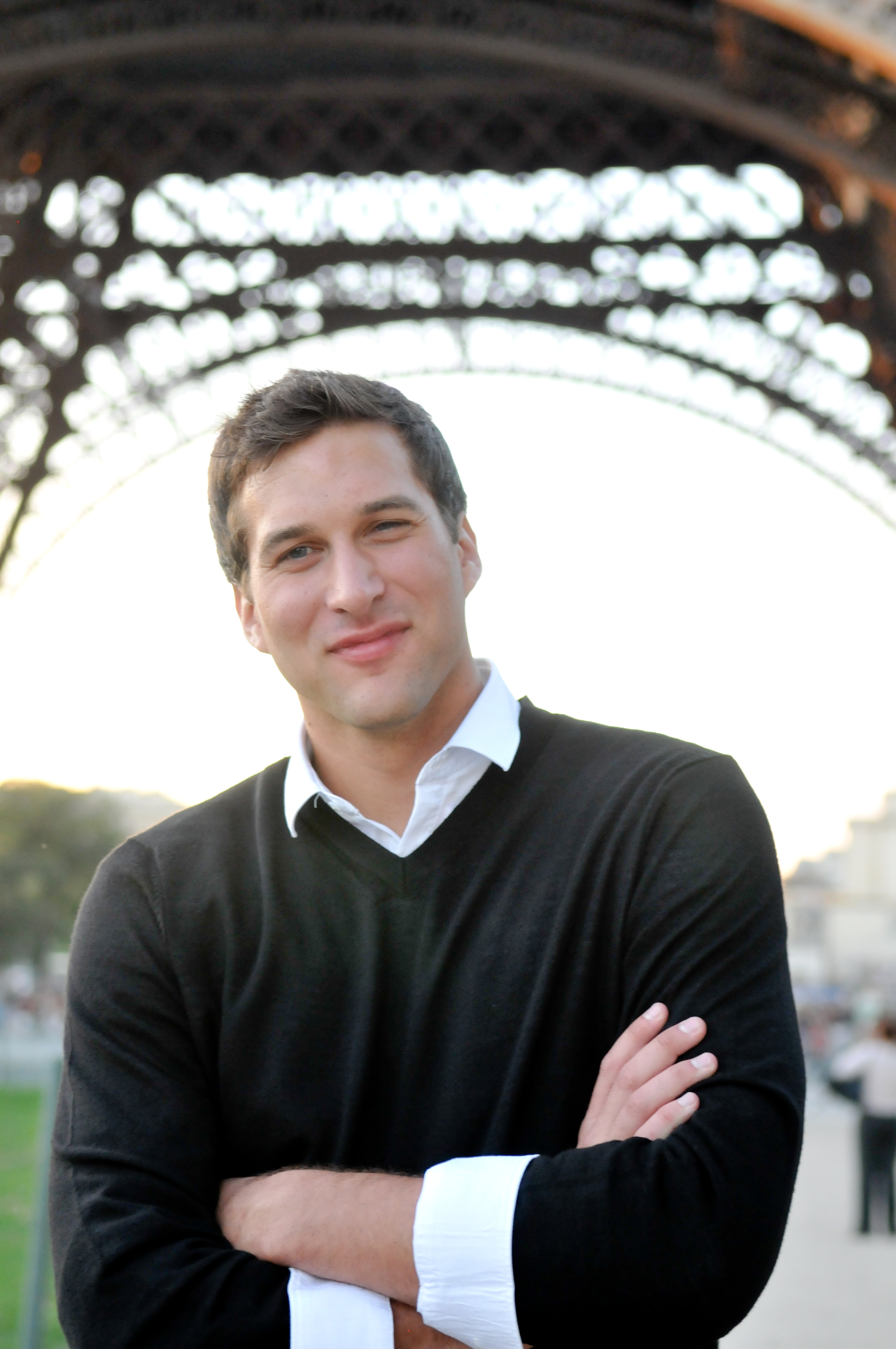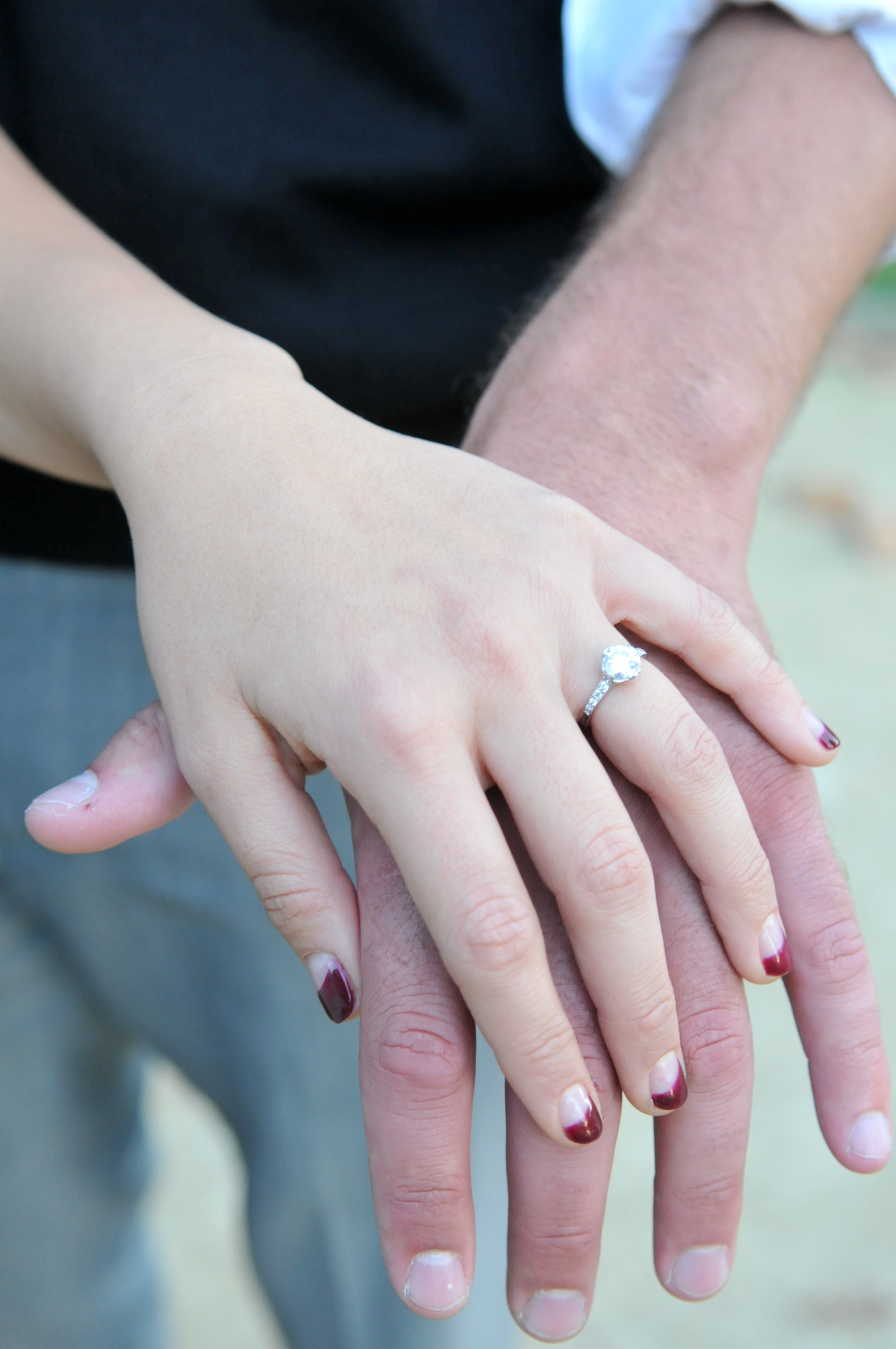 After the proposal, the couple sipped champagne and watched the sparkling lights of the city, and then enjoyed dinner at an amazing restaurant, recommended by our local Flytographer Krystal. If this is how the proposal goes, we can only imagine the romance and magic awaiting the wedding! Do we have an invite? 😉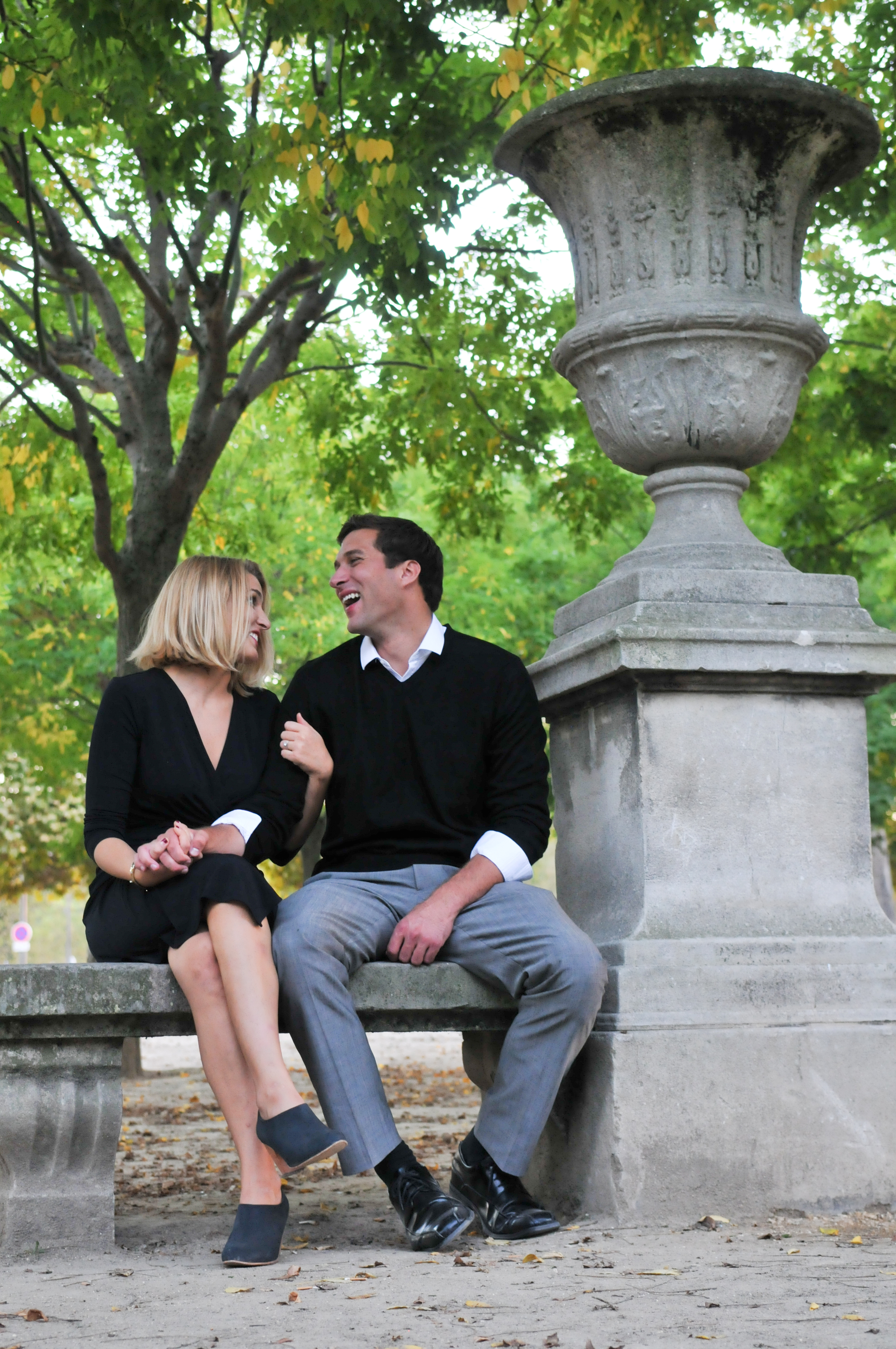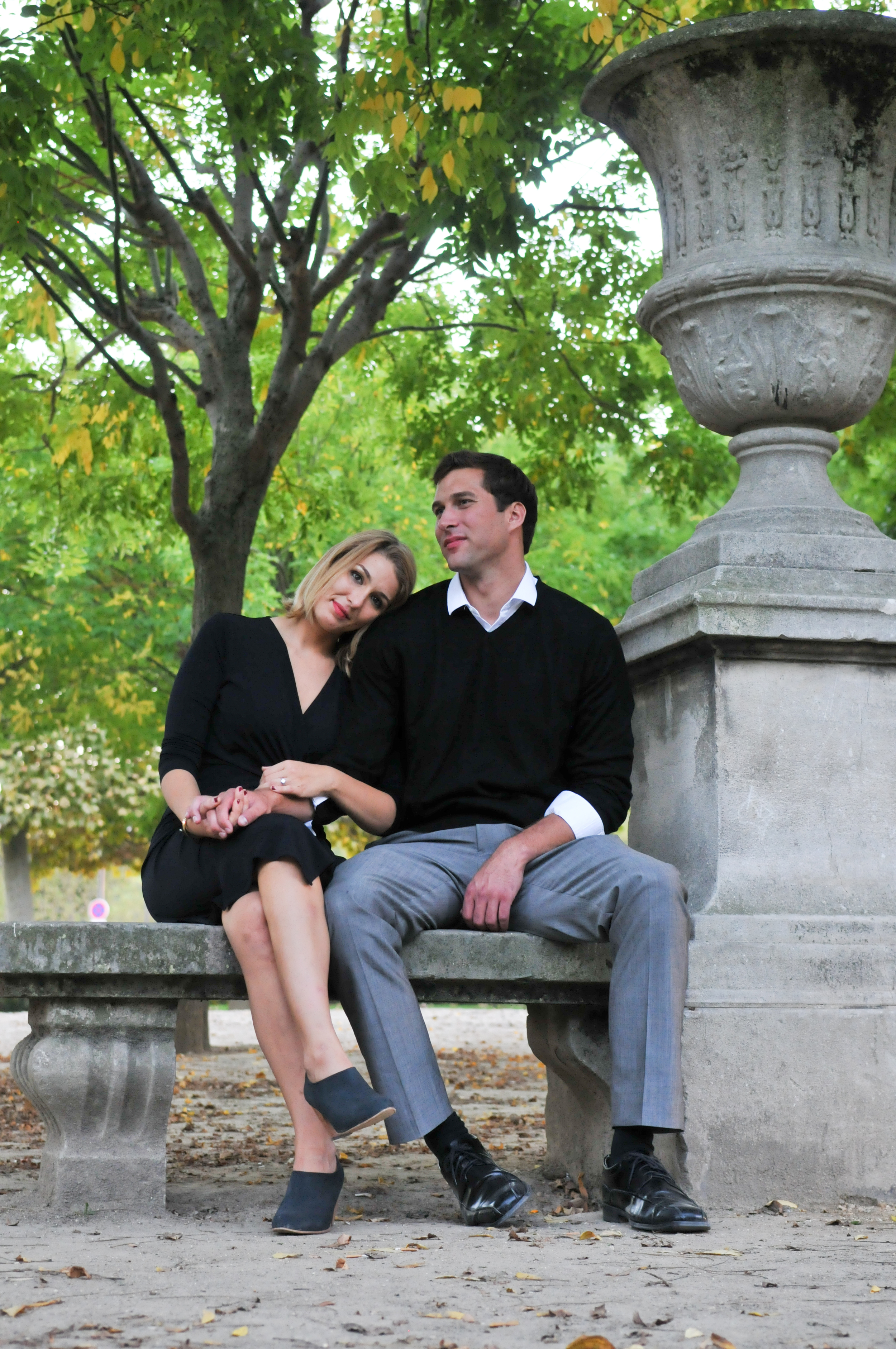 We are so thrilled to have helped you capture this special moment, Richard & Macie! All the best for your wedding and future happiness. xo
See more heart-busting and inspiring proposals here.
Spread the love using the Share Buttons below.