See more: proposals – love – LGBTQ – couples – NYC
Aaron decided to surprise the love of his life, Brandon, with a proposal in New York City – and Flytographer Johnny was there to capture the moment. Read on for this couple's love story that led to this super-sweet surprise DUMBO proposal and engagement session.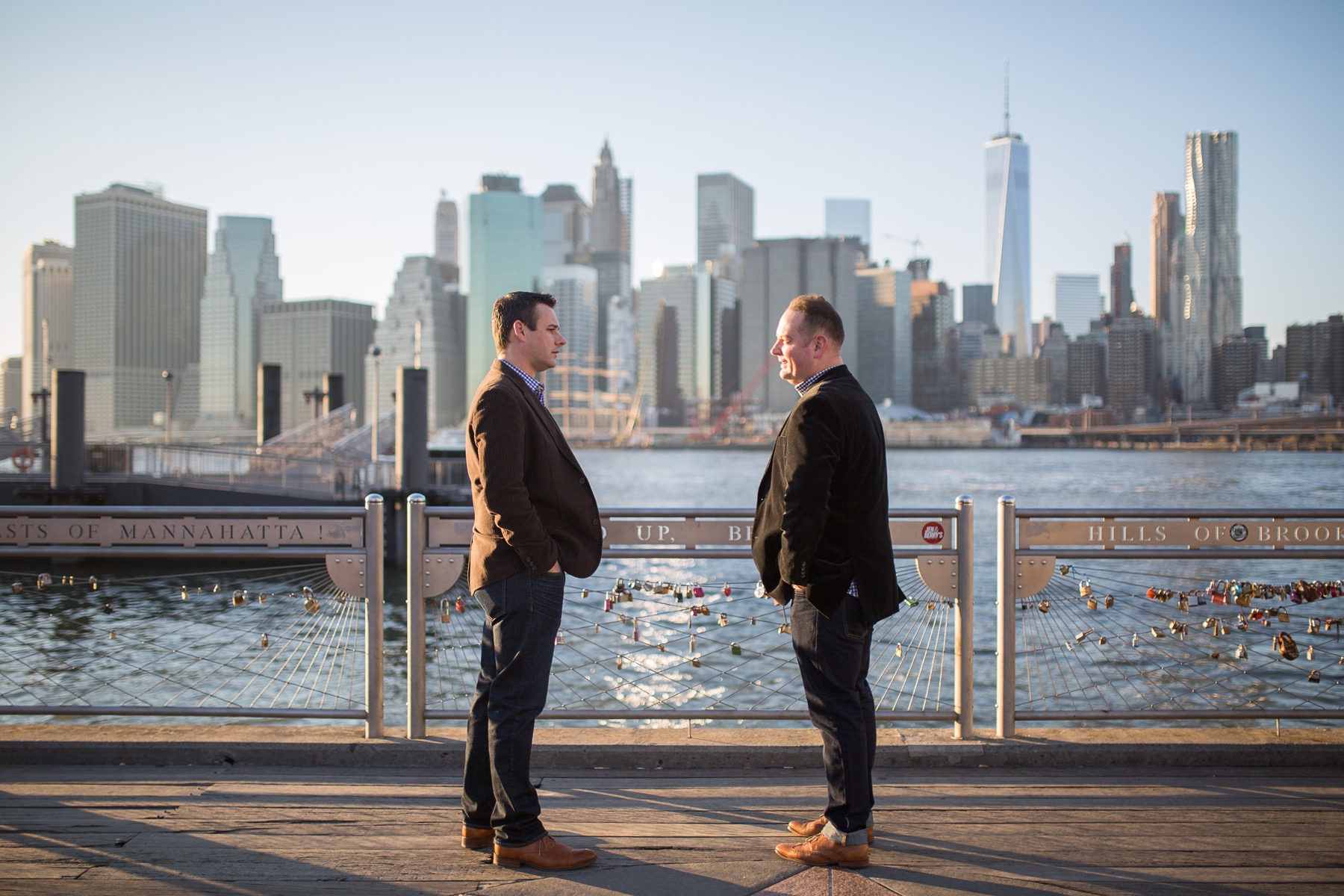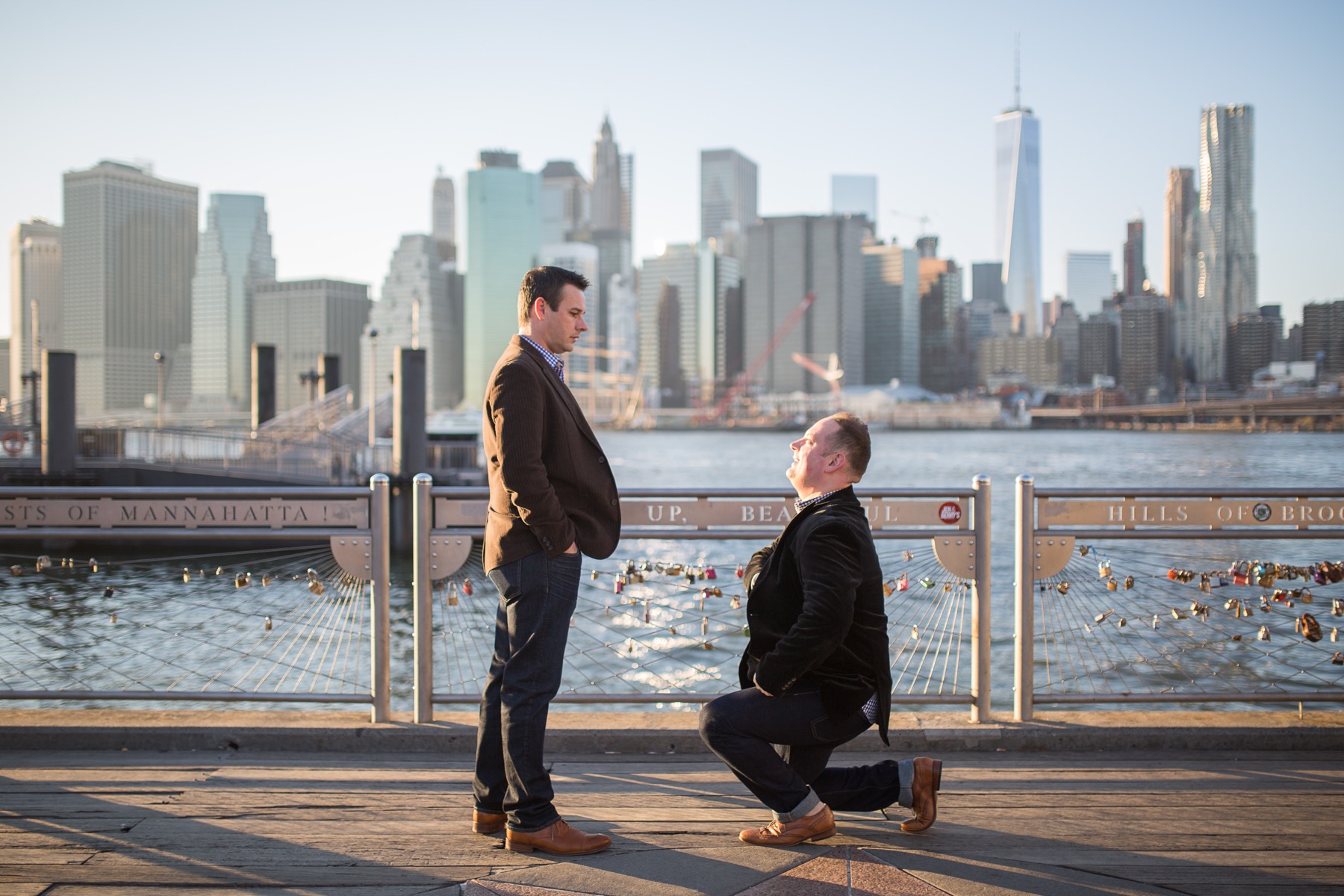 Their Story
Aaron: "I had just moved to Dallas and wasn't really looking for a relationship. We had mutual contacts that thought we would make good friends, so I met Brandon after work one night for a happy-hour drink. We both didn't expect much, especially not to have a huge connection that we'd want to date each other! So everything was great right from when we met. We had great conversation, an amazing connection, and it was just so completely easy.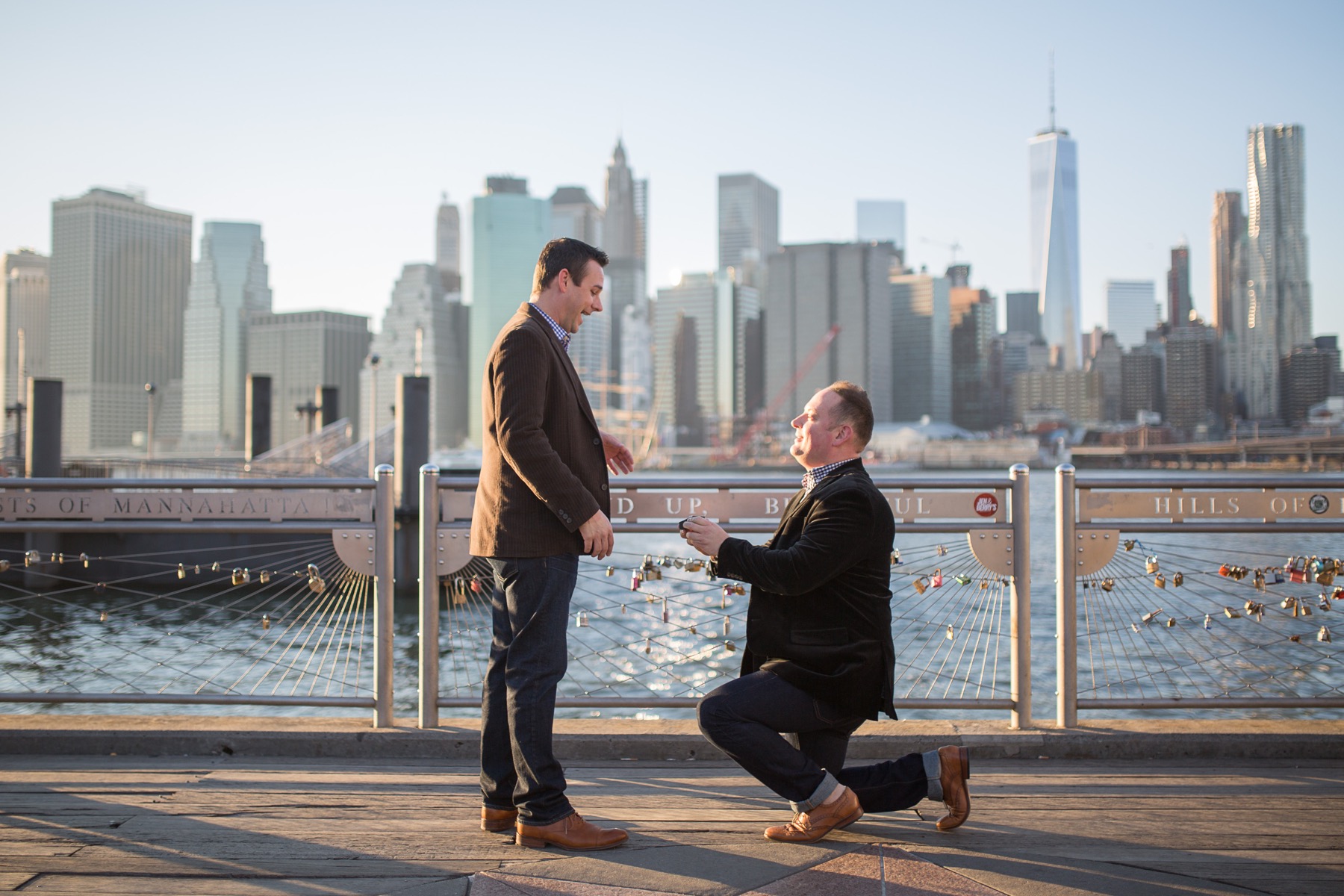 "Brandon excused himself at one point that evening to use the restroom. Little did I know, he went off to text a friend about how amazing I was and how great this 'date' was going. I found out later that he almost accidentally texted me that message! We both left that evening wanting more, and agreed to have a real 'date' later that weekend.
"For our first date, we both met up for pre-drinks at a roof-top bar in downtown Dallas. The bar has a rooftop infinity pool with views of the beautiful Dallas skyline in the background. Again, we had great conversation (we both love to laugh and not be so serious all the time), followed by an amazing dinner and a trip to a local, well-known haunted house. It was one of the greatest and most memorable first dates ever for both of us!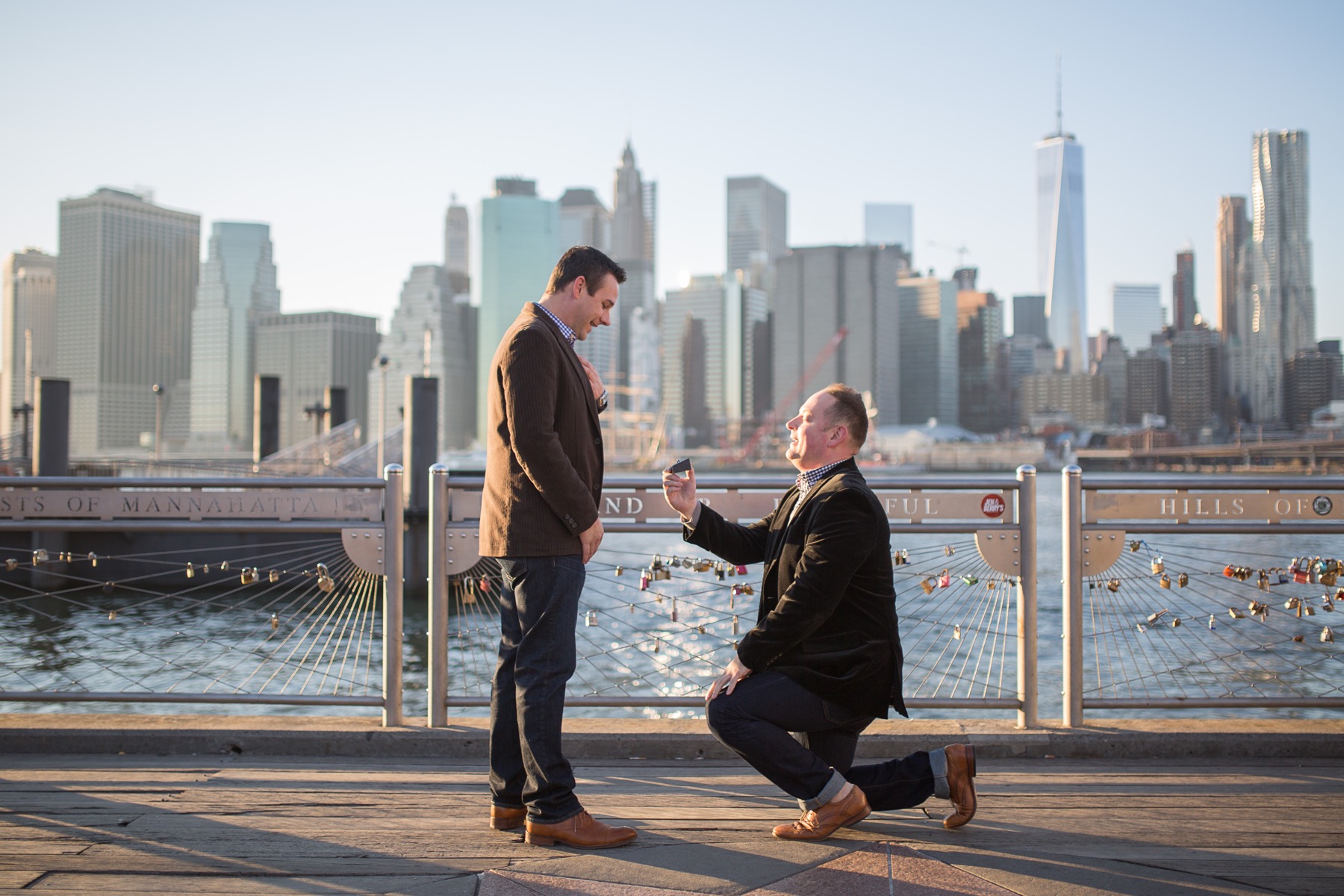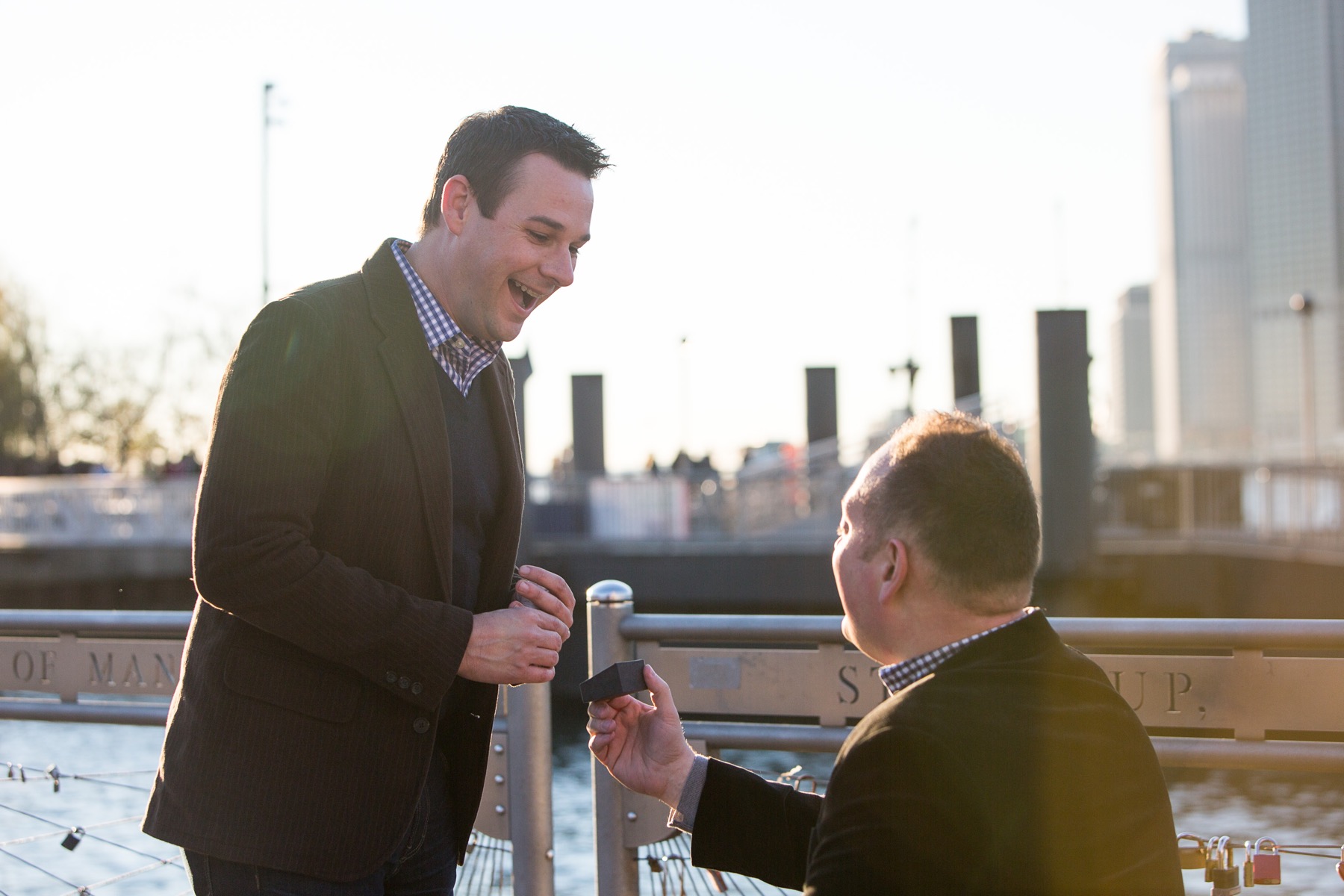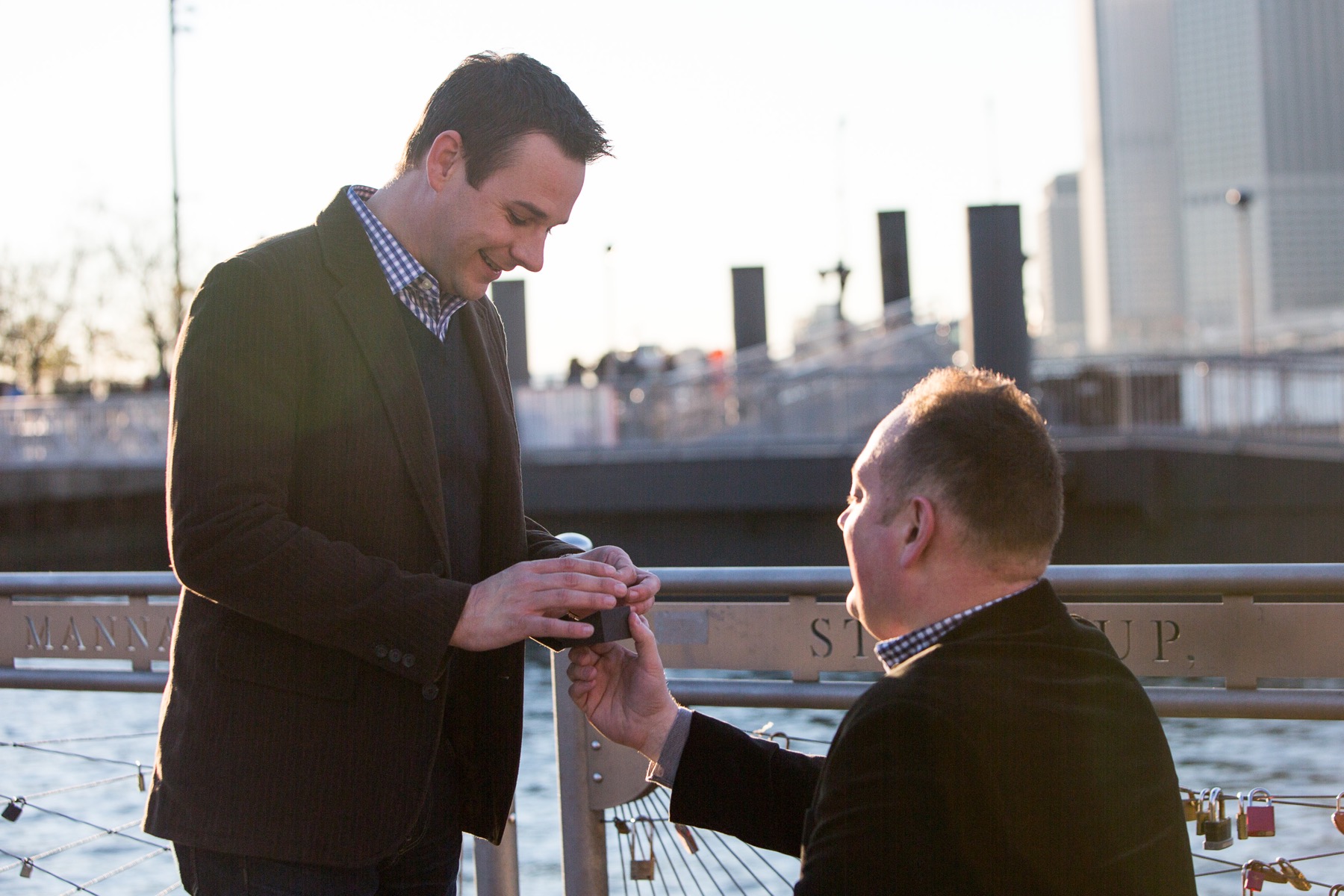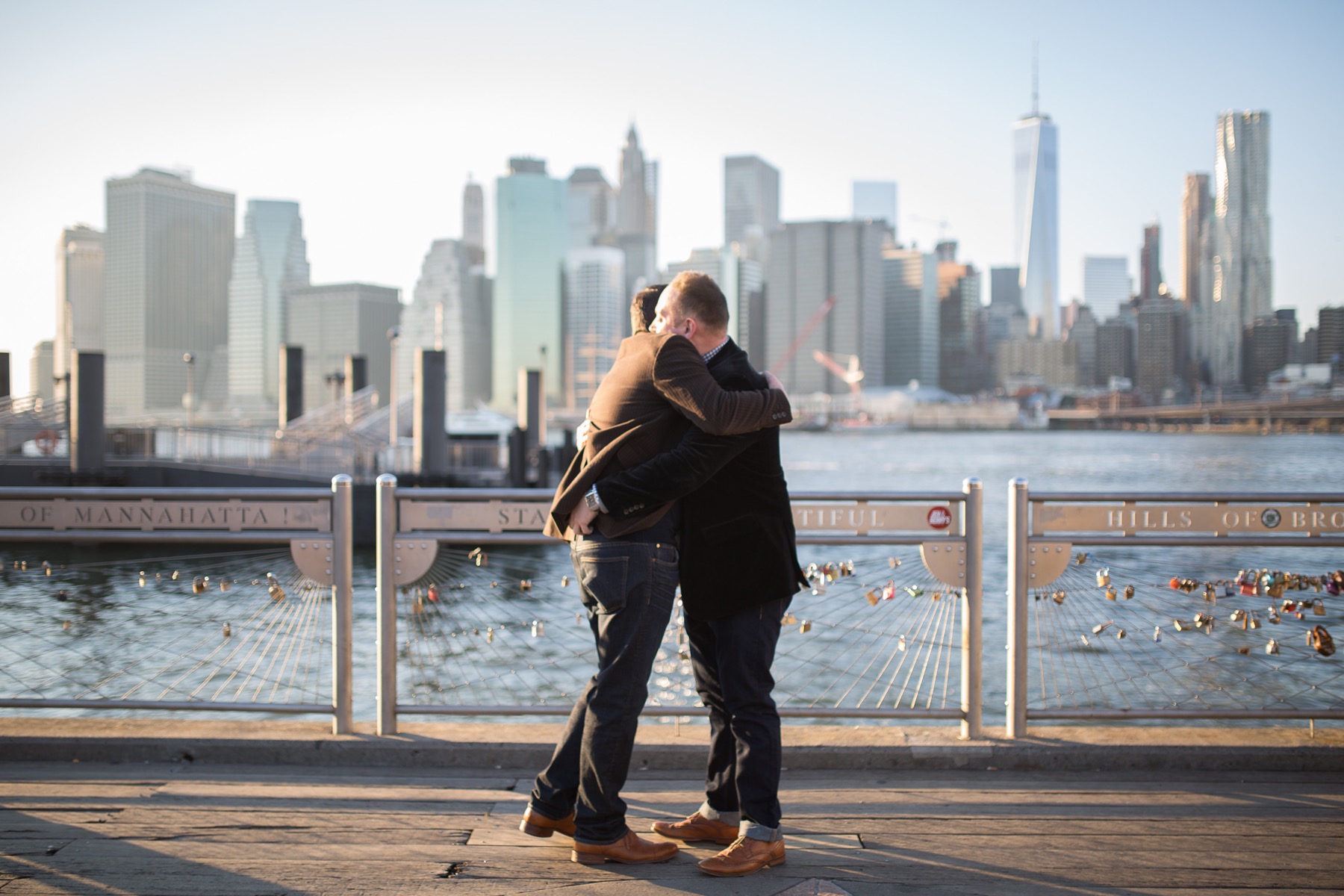 The Proposal
Aaron: "Now more than two years later, we were planning a trip to NYC for December, since neither one of us had been there for the holidays. It was a super-busy year for us: we had been traveling all over non-stop; both of us had started amazing jobs; life was great! We had previously talked about having children and marriage, and now that we were starting to settle down, we really wanted to start a family. I knew the next steps were to propose. Brandon always 'joked' that we had to be married before we had kids. I always laughed it off to make him think I really wasn't thinking about it. All along, I had been planning to marry him. I wanted it to be in a magical city like New York and something he would never forget. So, planning this proposal with the amazing help of [Shoot Concierge] Tedi from Flytographer and Johnny, the photographer, was the greatest idea. I knew exactly what I wanted to do. We are very low-key people who love to laugh and have fun. I didn't want it to be a big scene and wanted something that Brandon would have no idea about.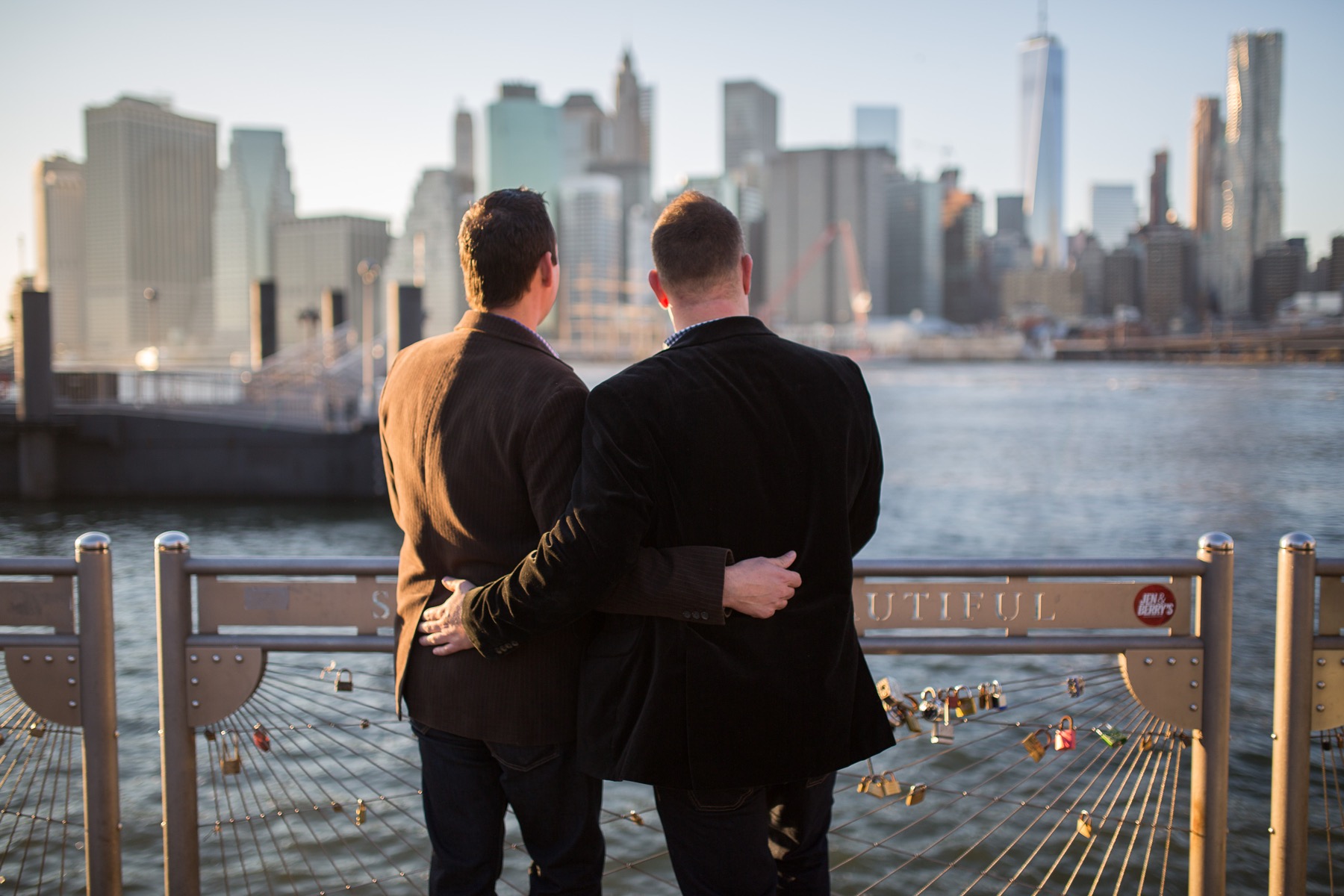 "Flytographer and I had planned out everything via Skype earlier in the week. I was going to get down on one knee, in DUMBO in Brooklyn, with the skyline of NYC in the background. I told Brandon that we were meeting a friend from my hometown who lives in Brooklyn, and that we would meet her near her place. As we got closer to the spot, I told him that my friend was running late, so we should go check out the view really quick. Johnny was standing nearby pretending to take photos of the scenery, and I was afraid that Brandon would know he was there for us!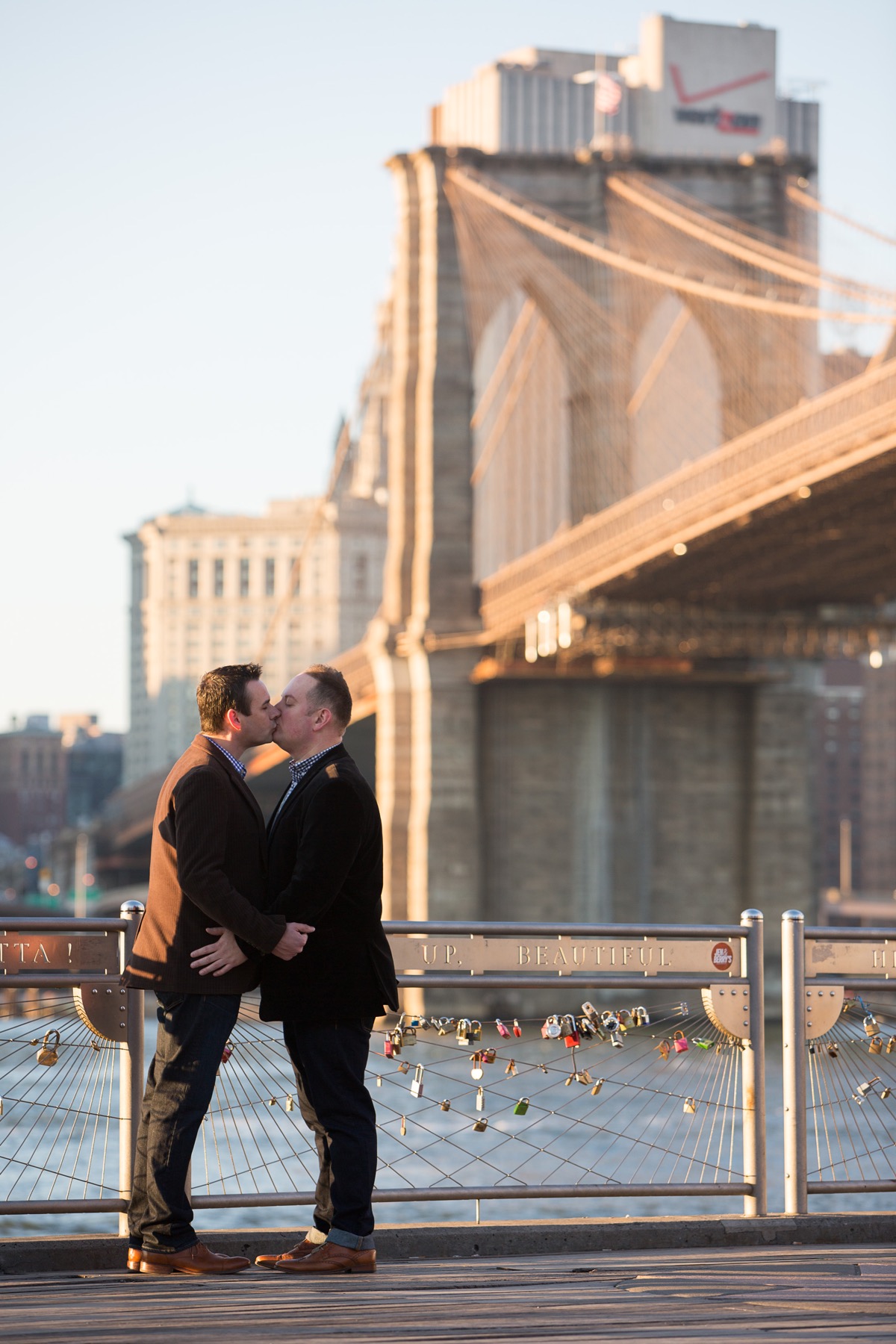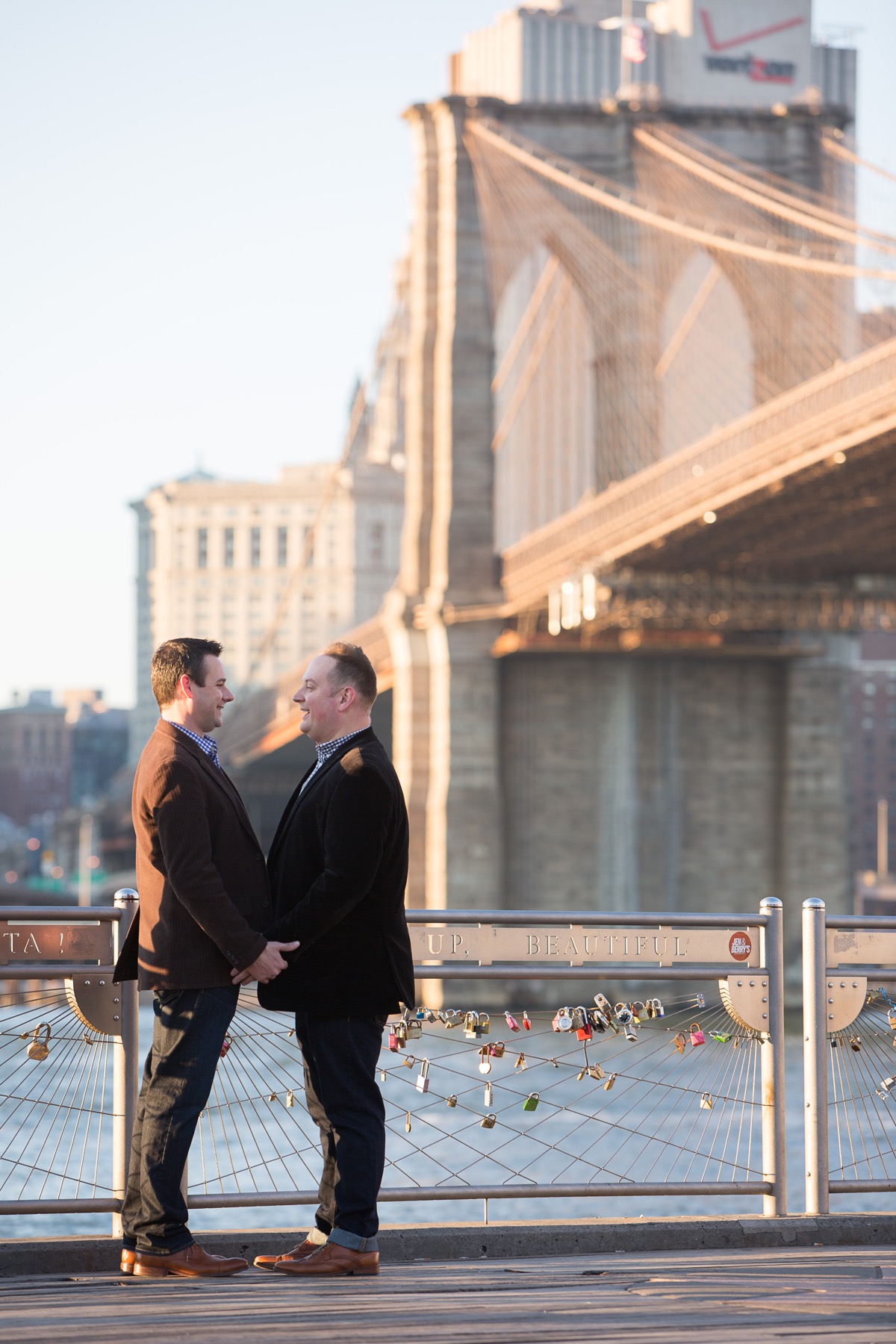 "As Johnny began taking photos, I started to make my move. I started talking to Brandon and, as I was talking about our relationship, I got down on one knee and pulled out a ring. I began to see tears in Brandon's eyes and realized that he had no idea! I asked him to marry me and he said yes – in total shock. Getting that exact moment captured and having Johnny there as our photographer was the best thing ever! I couldn't have done any of this on my own without the help of Johnny and Tedi from Flytographer."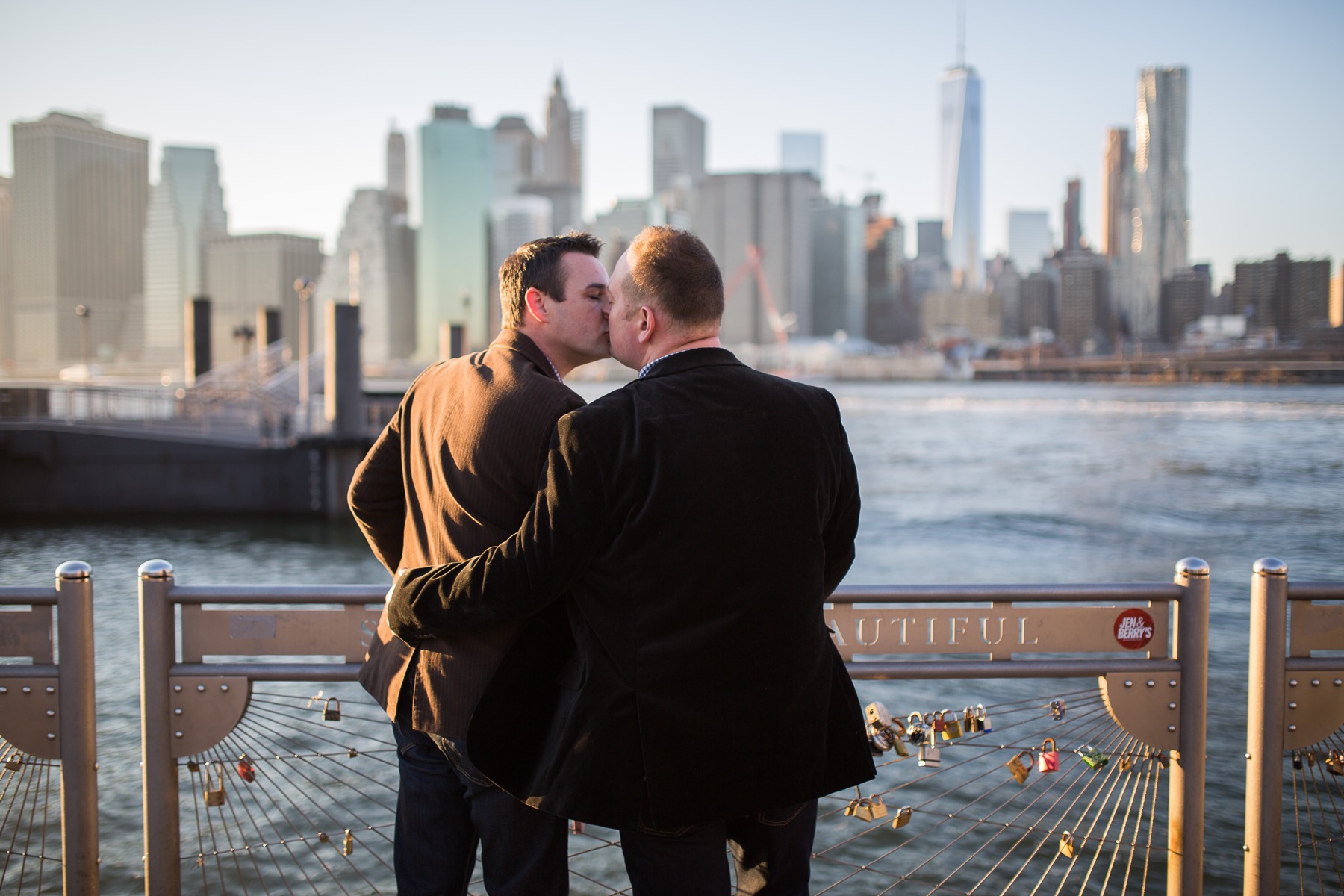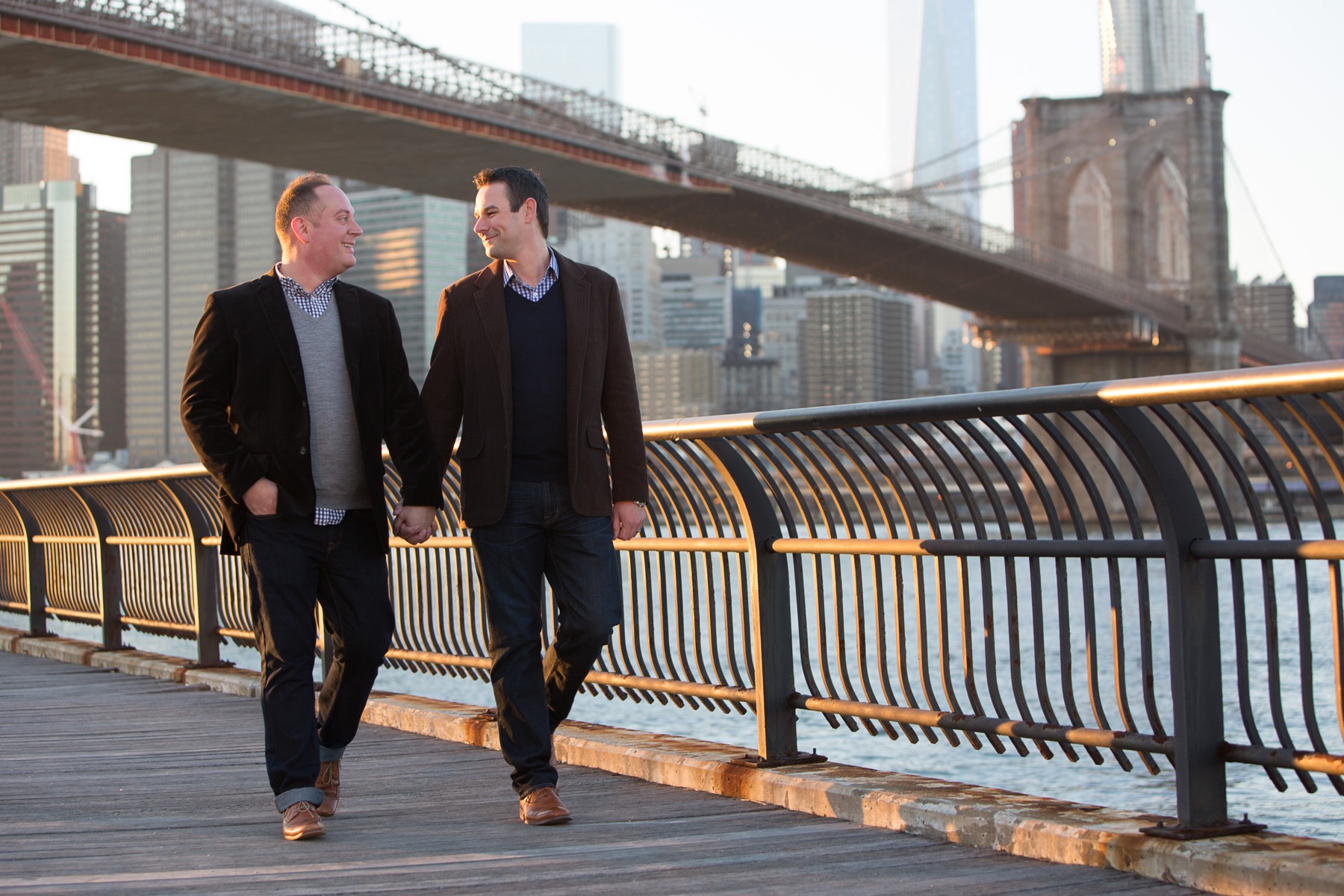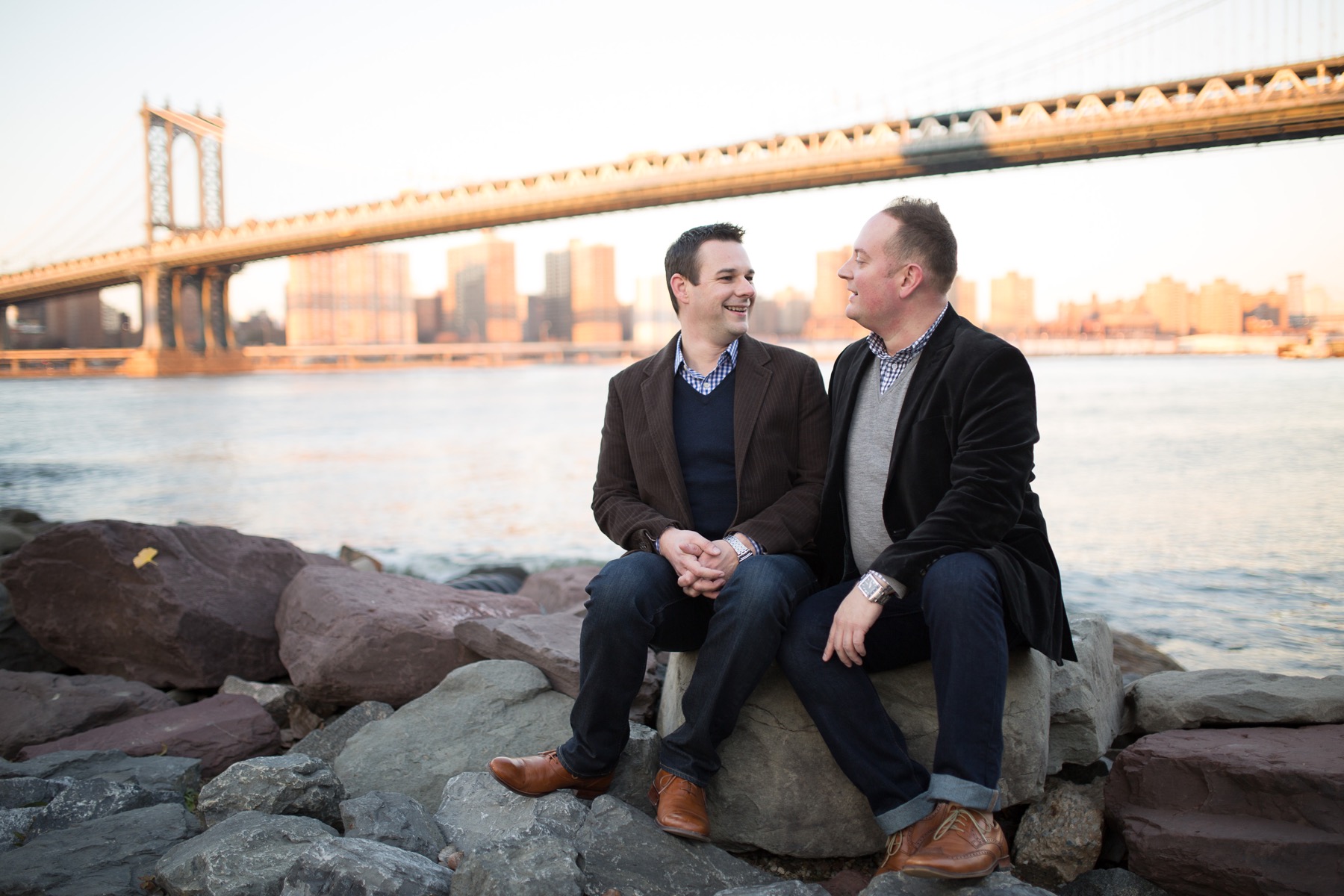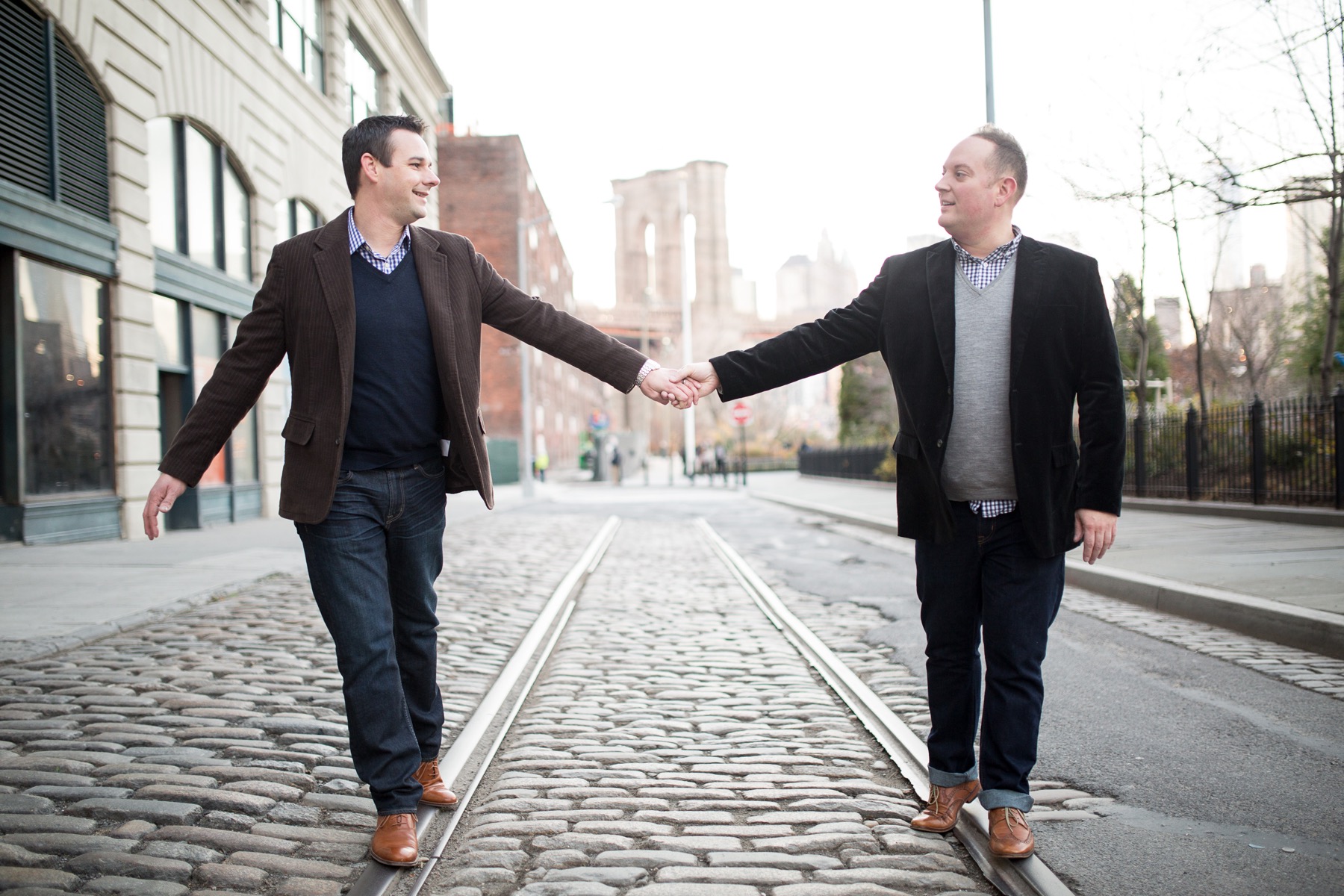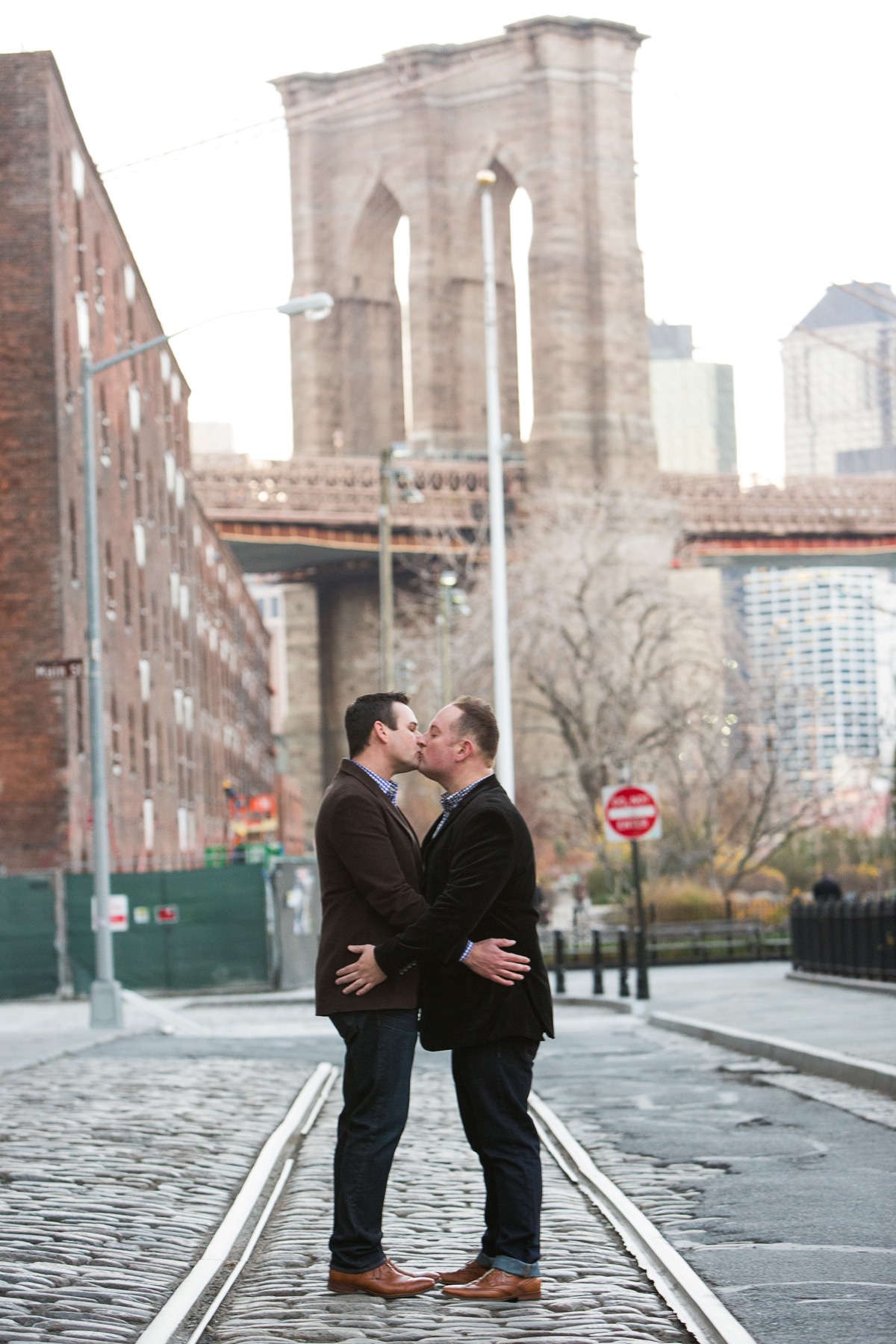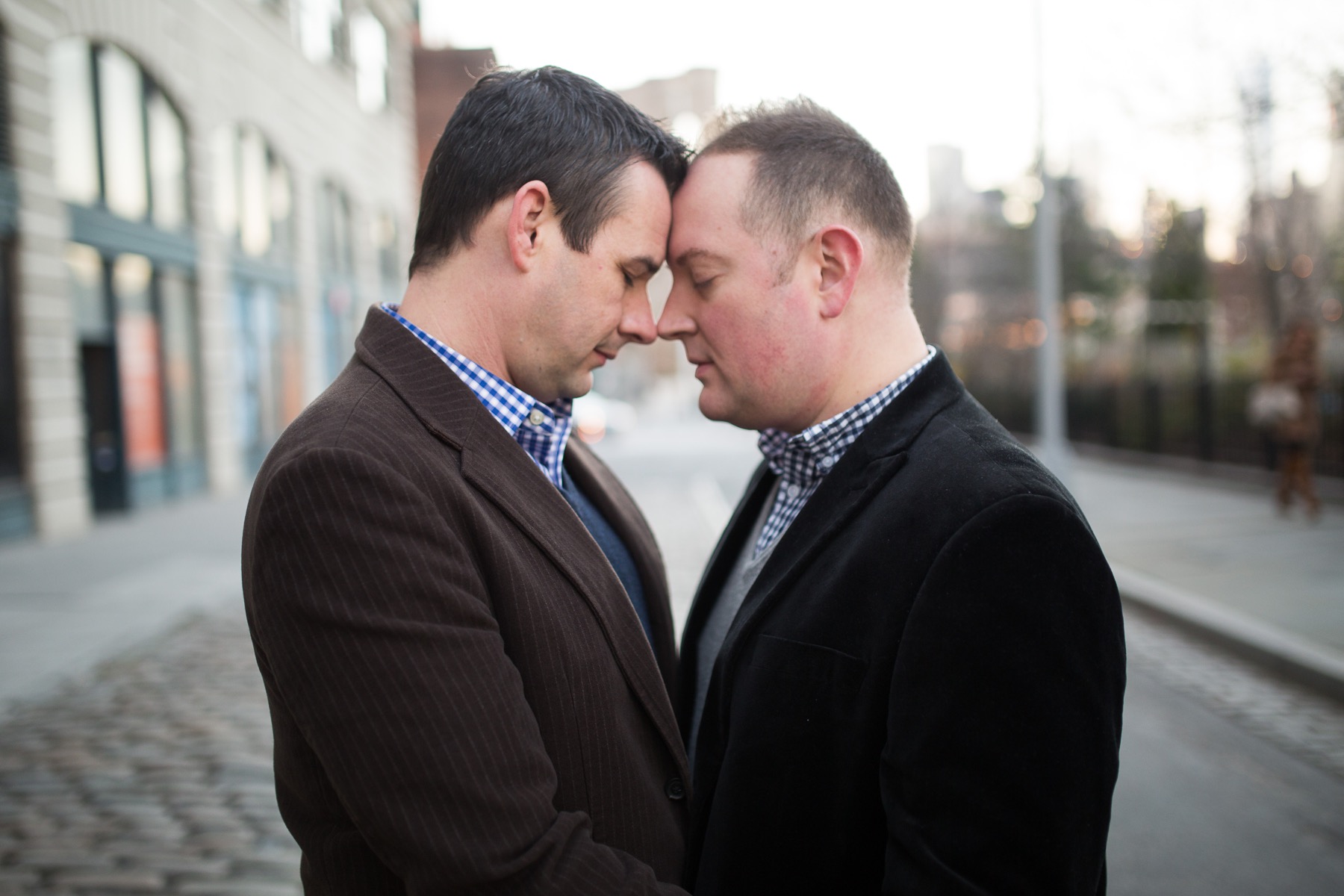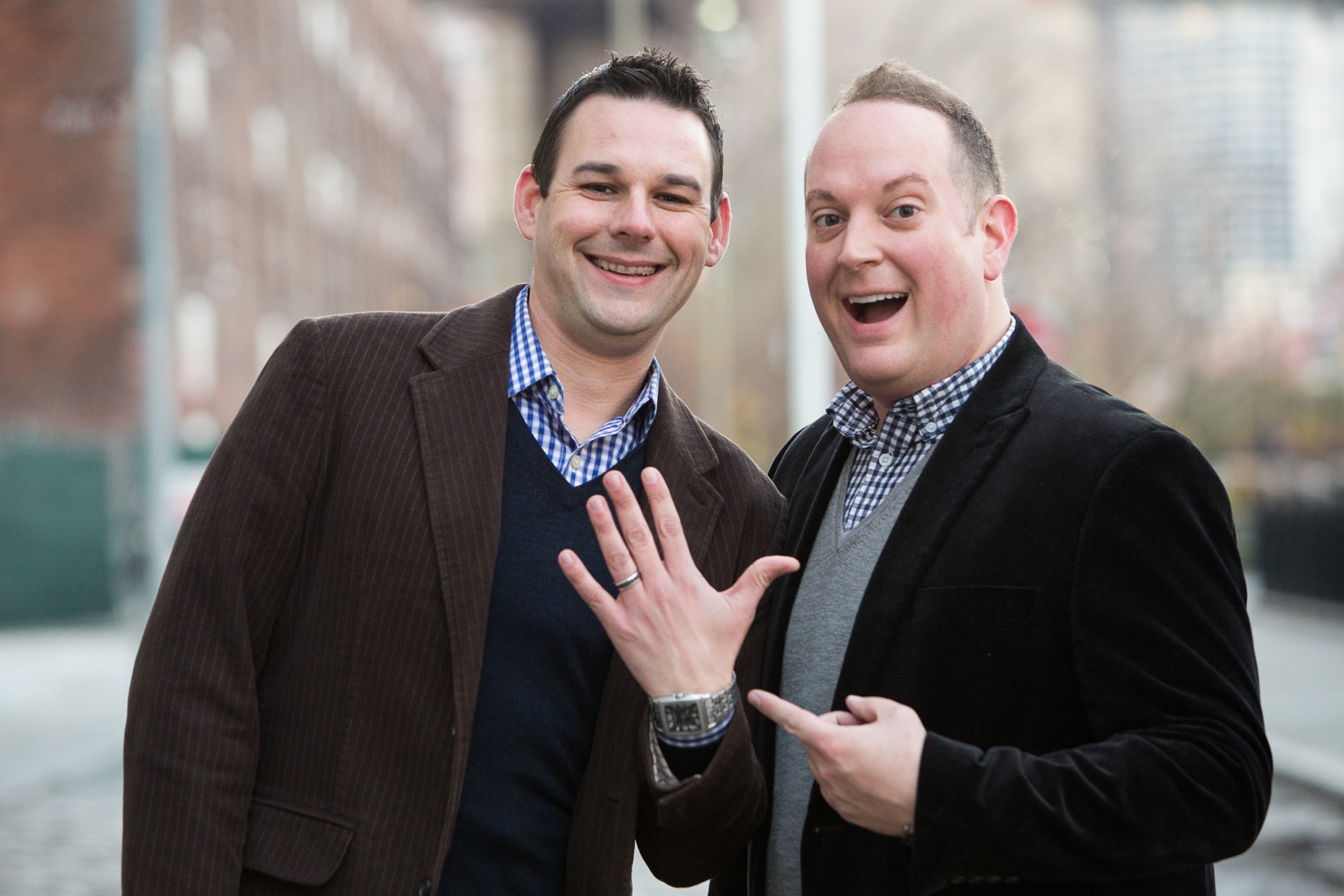 Flytographer: Johnny in NYC
Looking to capture your proposal? Hire a photographer in New York City to capture your special moments.