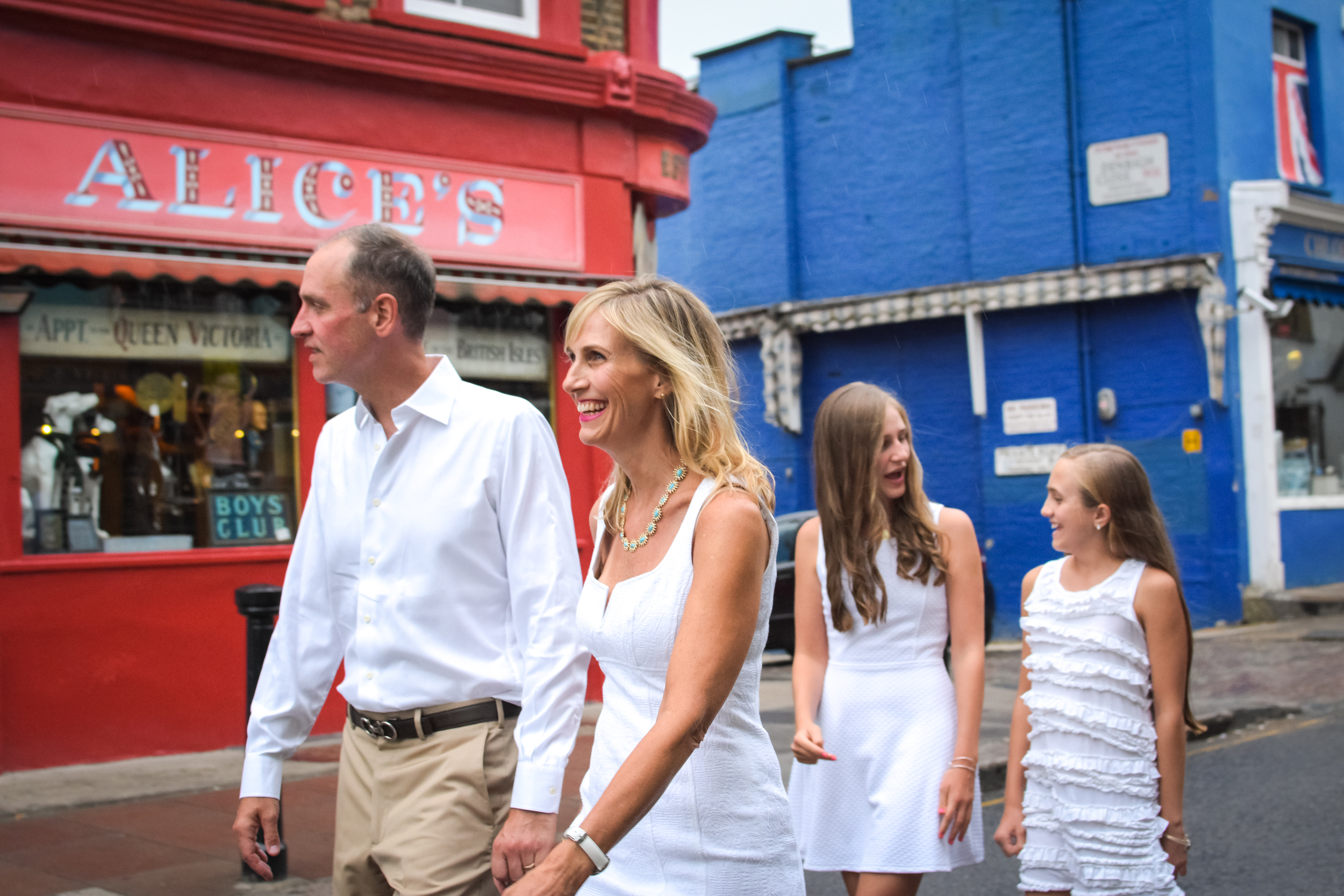 As a Travel Consultant, Sandy knows all the best things to see and do with your family around the world, and she had the opportunity to share her insider knowledge with her own family on a recent vacation to London. For this extra special birthday trip (Sandy, her husband, and one of her daughters all celebrated their birthdays in the same month!), they decided to treat themselves to a new experience, which translated to these bright and fun family photos during their first Flytographer shoot with Emiliano. This close-knit family strolled through Portobello Road, and captured priceless memories together.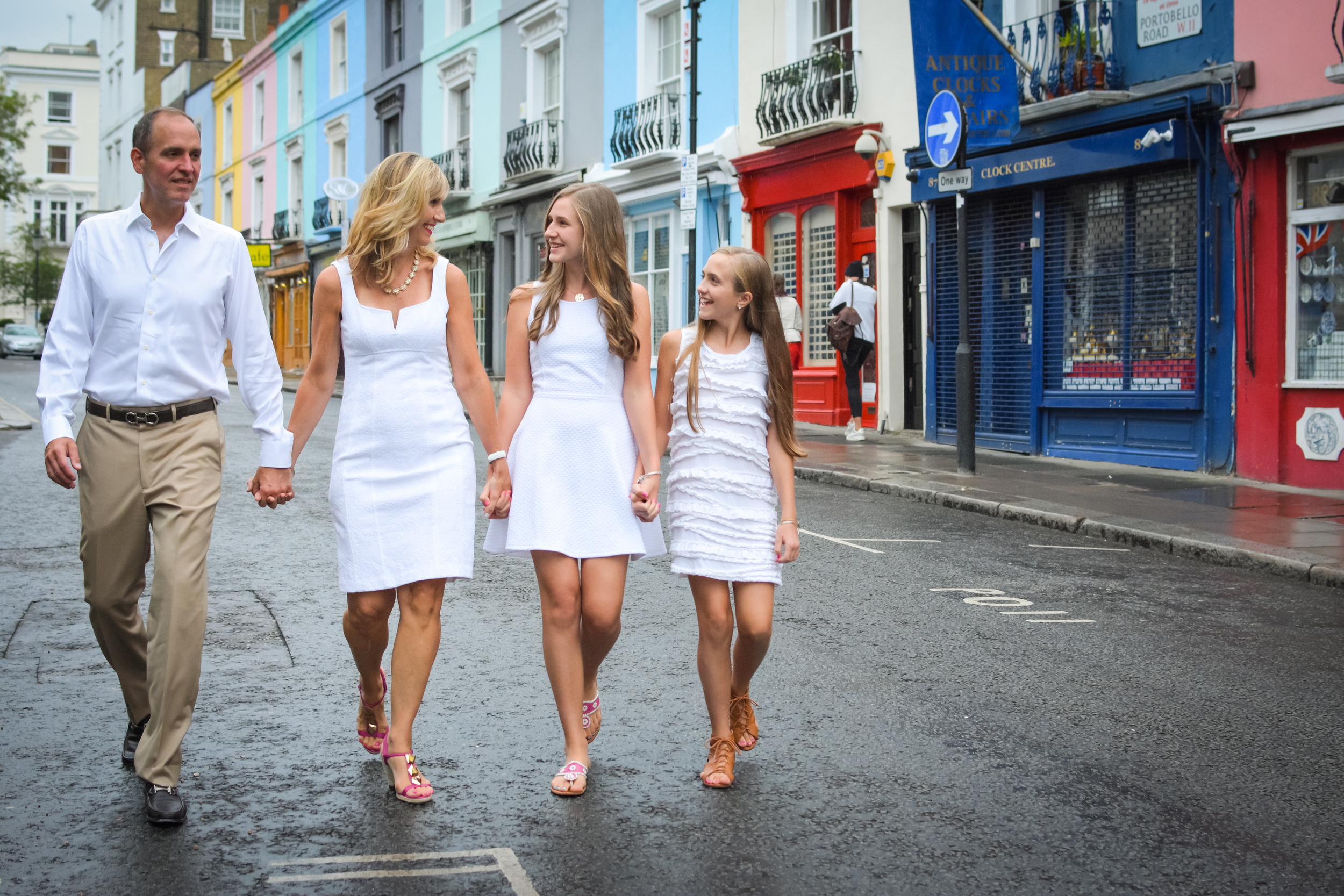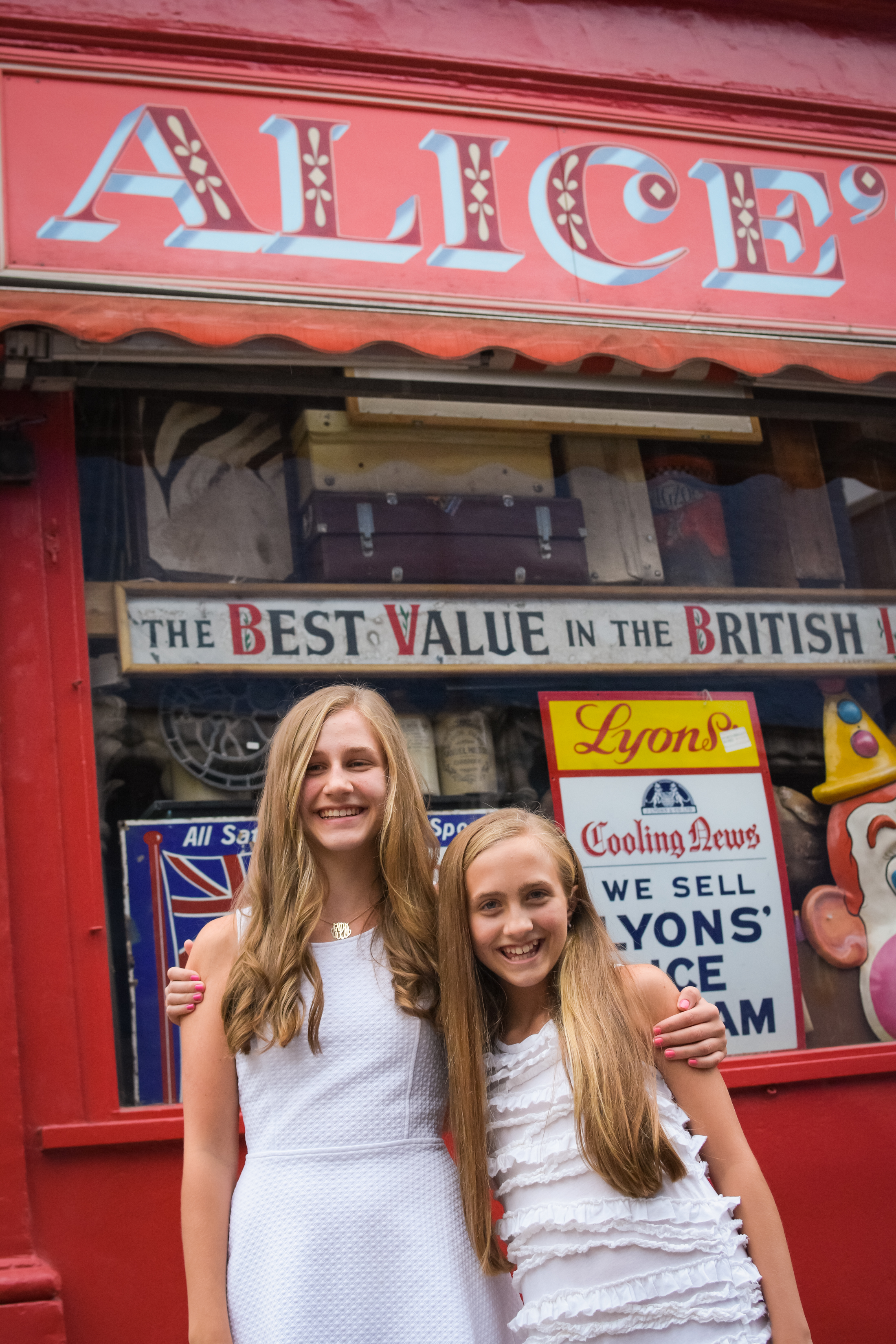 "My reason for trying Flytographer was two-fold. As a Family Vacation Consultant for Ciao Bambino, I had booked clients for photo shoots with Flytographer in Rome and Paris. My clients raved about the experience and their pictures were fabulous. I knew I had to experience it with my family, so when we decided to vacation in England this summer to celebrate the August birthdays in our family, booking Flytographer was top of my list.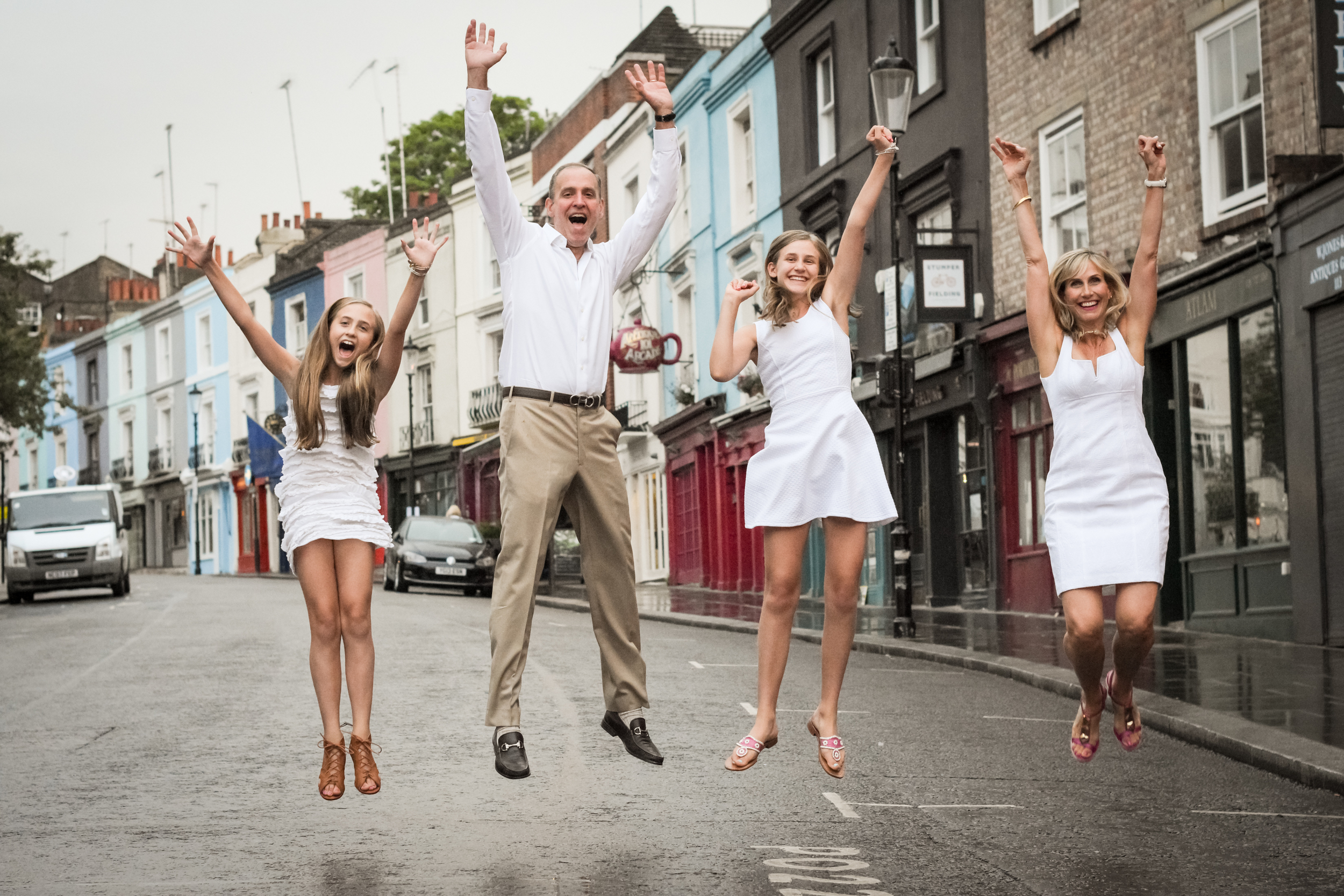 "Planning for the day of our shoot was half the fun. We were renting an apartment in London in the Bayswater neighbourhood not far from Notting Hill. We scheduled hair appointments at the Aveda salon. My daughters and I reviewed the site to pick the photographer whose style we liked most. We coordinated our outfits and then watched the weather forecast as the day of our shoot approached.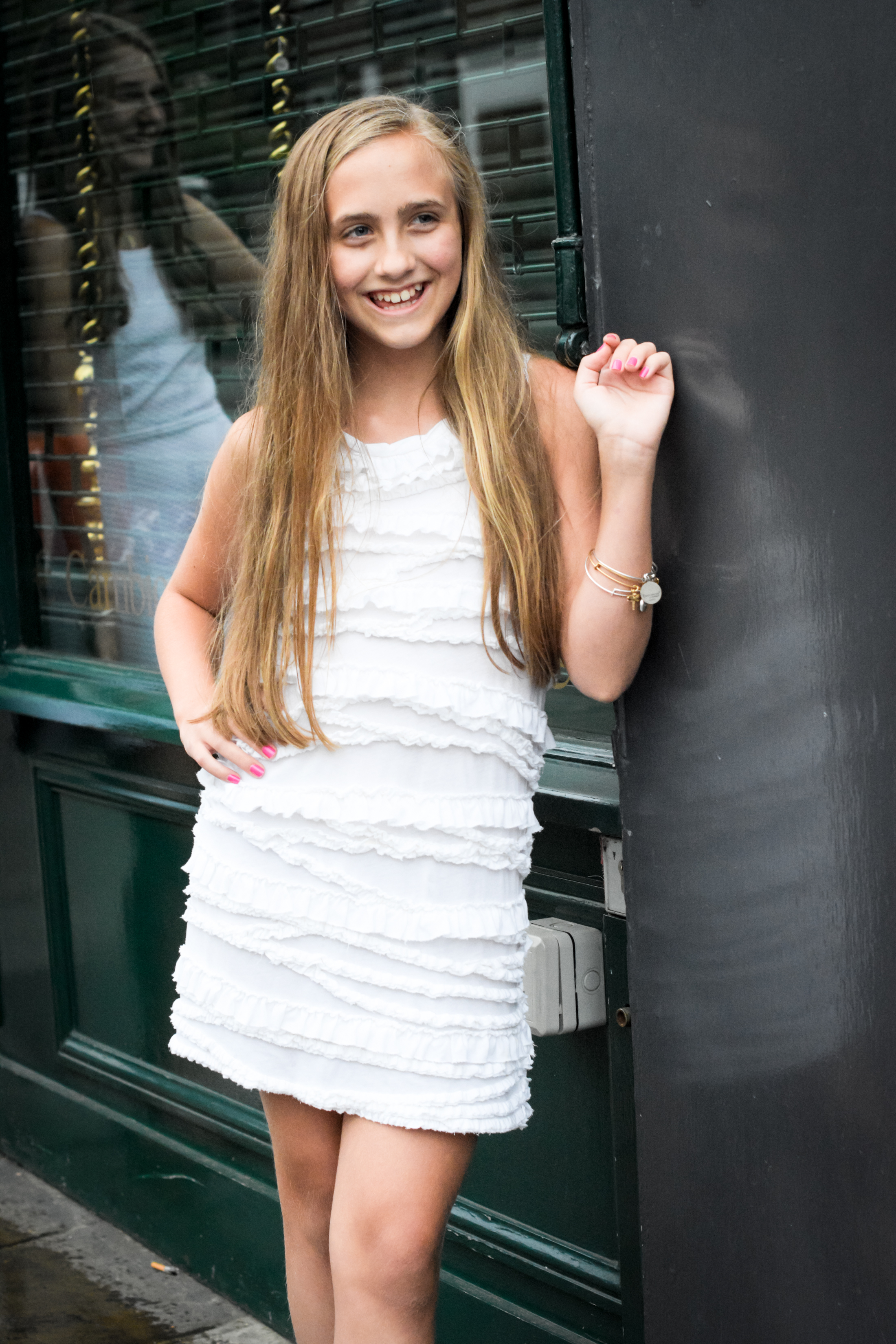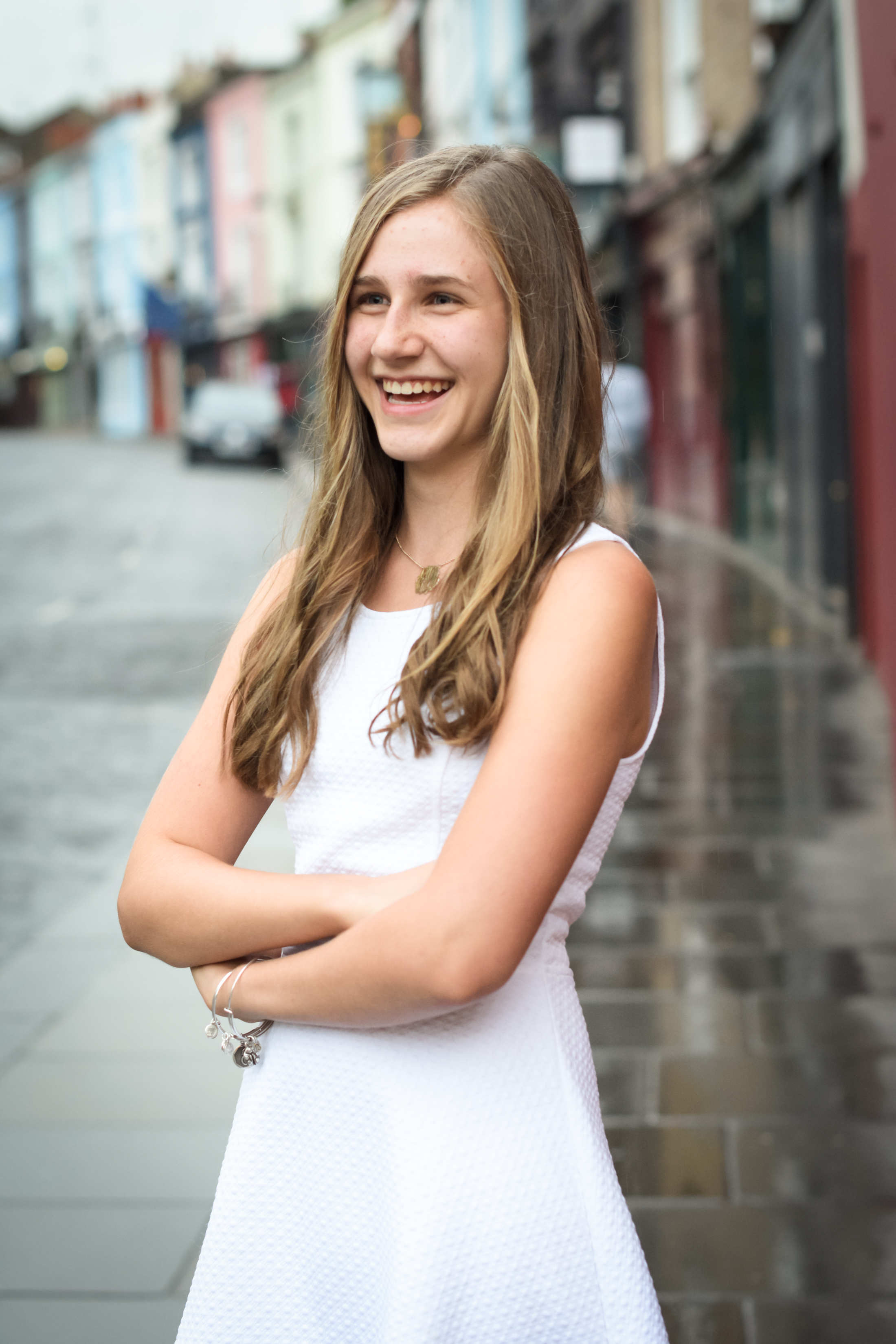 "We had a blast at the salon. When we told the stylists why we were all getting our hair done at the same time, they loved the idea. They talked me into having my makeup done too. My husband relaxed in a comfy chair with a cup of the tea and newspaper while we were pampered.
"We met Emiliano and he immediately put us at ease with his warm personality. My daughters felt like they were Taylor Swift on a photo shoot as we strolled down Portobello Road with Emiliano directing us and snapping away. Onlookers were asking us what was going on, and my girls thought this was so cool. Emiliano gave us a tour of the neighbourhood as we stopped to take shots with various backdrops.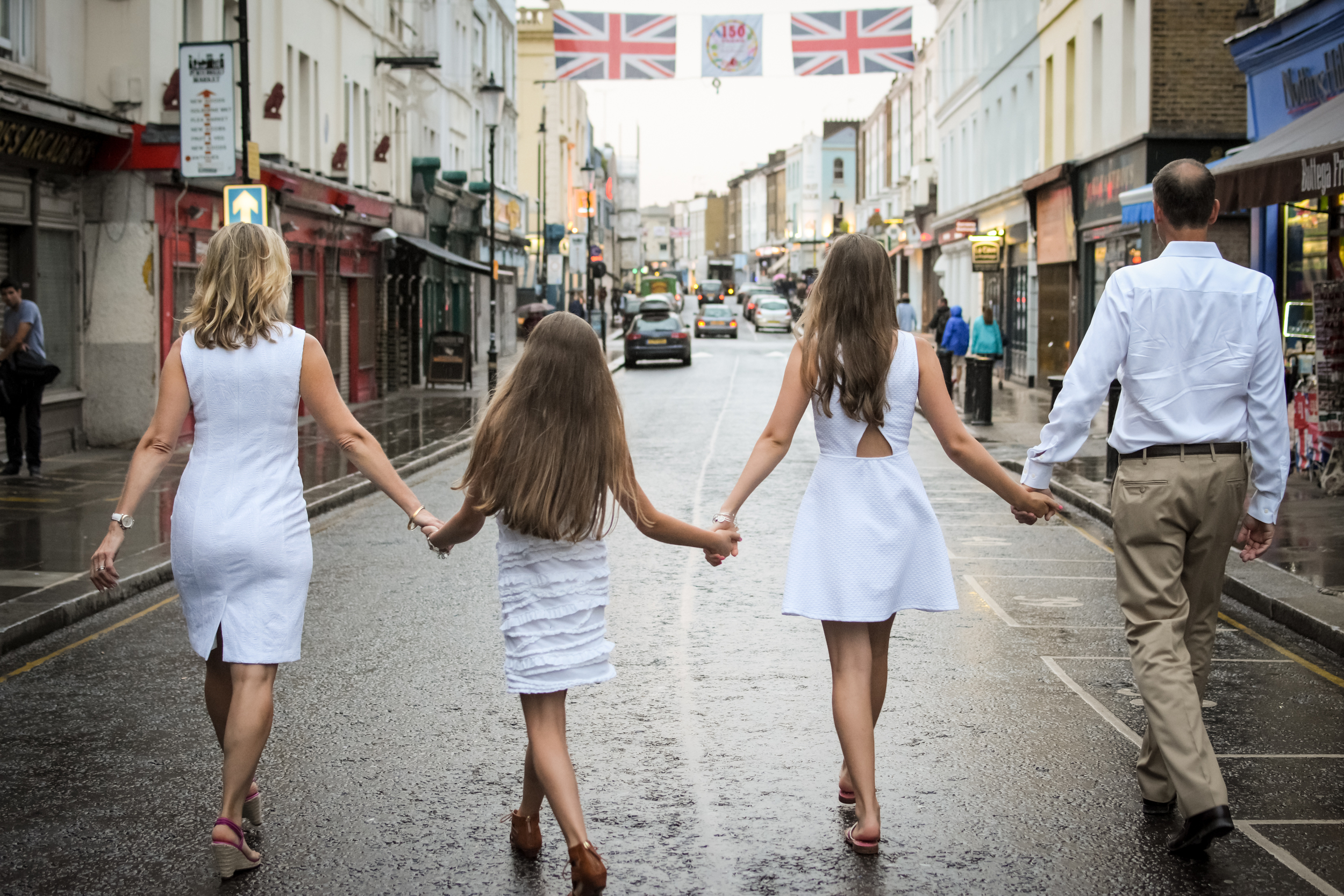 "Not only did we end up with fabulous family photos from the trip, but wonderful memories of this super-fun and unique experience. It was definitely one of the highlights of our trip. So much better then me trying to ask a stranger to take a family pic or using the timer!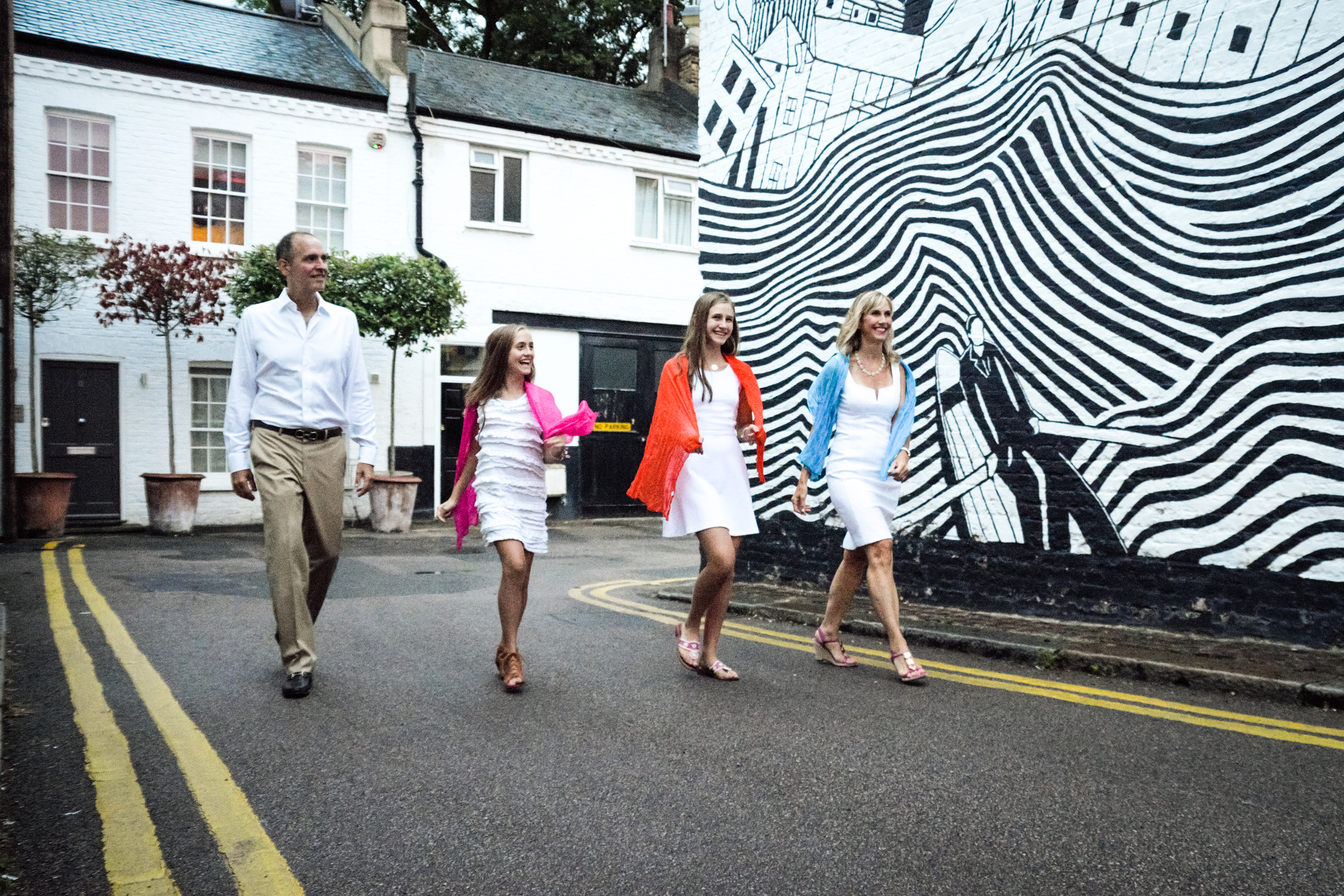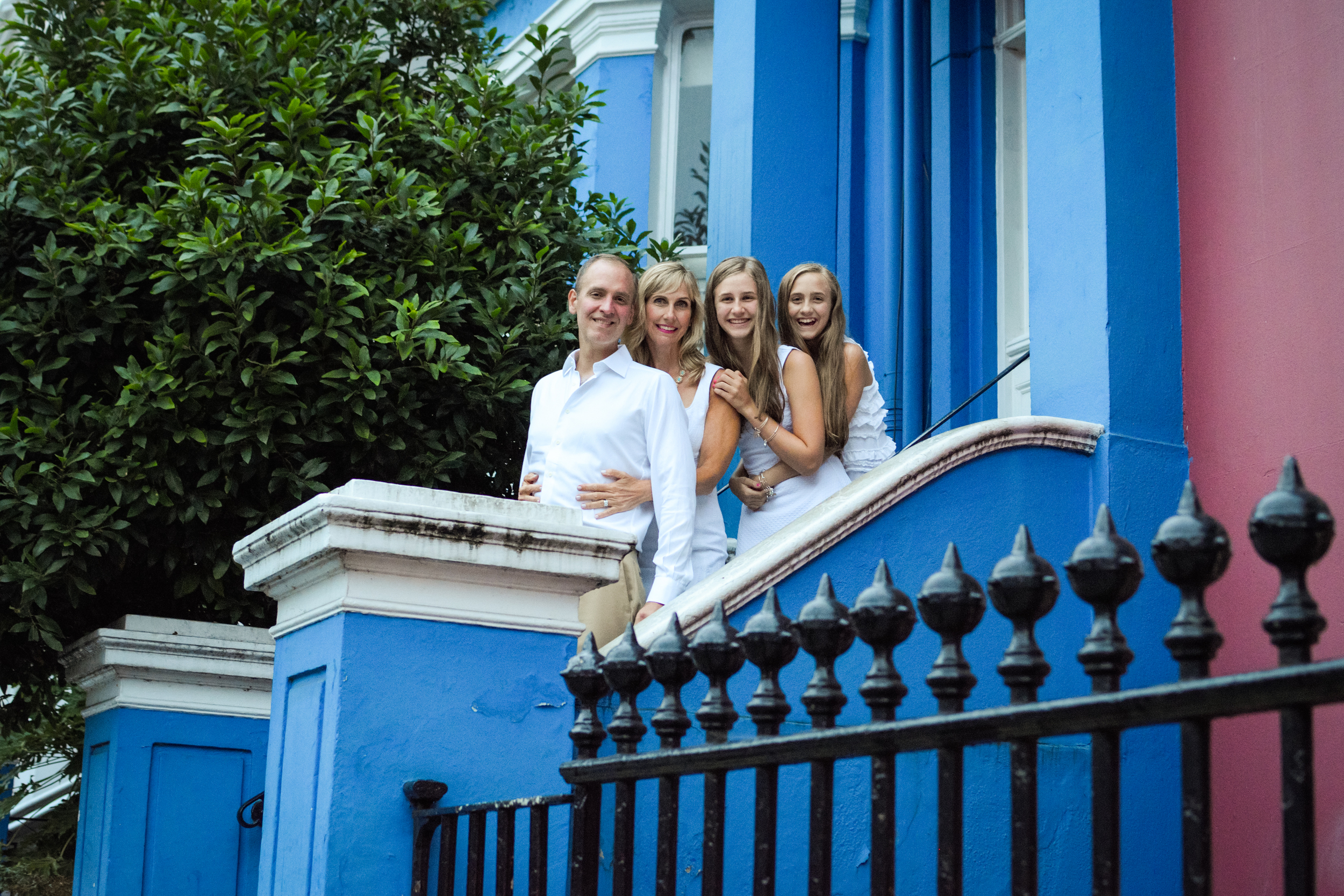 "Book Flytographer anywhere you go – have them take fabulous family photos for you, and then you can put the camera down and relax the rest of your holiday, knowing you already have great shots!" – Sandy