Flytographer Shoot Resources
Vacation Photography vs Portrait
Flytographer specializes in vacation photography. What is the difference between this and your typical portrait session?
Flytographer: Allen in Seoul
Flytographers: Bayu & Ivony in Bali
Flytographer: Kimonas in Santorini
Flytographer: Vanessa in Dublin
Flytographer: Natalia in Barcelona
Flytographer: Roberta in Rome
Flytographer: Diana in Cabo San Lucas
Flytographer: Sarah in Berlin
Flytographer: Siza in Venice
Flytographers: Sandra & Kris in Kona
Flytographer: Vivian in Montréal
Flytographer: Olga in Paris
Flytographer: Ufuk in Istanbul
Flytographer: Natelee in Dubai
Flytographer: Mónica in Cancun
Flytographer: Juan Pablo in Quito
Flytographer: Paul in Tofino
Flytographer: Johnny in NYC
Background is key
Make sure you get a variety of long to mid-range shots that showcase the amazing city you live in. There is a reason customers booked you rather than their hometown photographer for a session in a park!
Minimize close-ups
Portrait sessions are all about the people and their relationship to each other, and close-ups work well to illustrate this dynamic. In vacation photography, however, the city is the (non-paying) customer, and it's important to highlight the relationship of all your customers together, city and people. Close-ups block out the city, and we don't want the city to feel left out! (Exception: for a proposal, please do get a close-up of the ring 💍.)
Fun, colourful, bright storytelling
When you go on holiday, how do you want to remember it? Your vacation is a series of stories, usually happy ones, and definitely colourful! Vacation photos should reflect this feeling in the editing. Posing people in a "smile and stand facing the camera" way should be minimized – try to get people to be natural in posing or movement. (Customers of course want to look good but often don't know what to do to make that happen, so be sure to guide them. Be on the lookout for bra straps, messy hair, or unslightly sweat stains.)
Please refer to our Photo Style Guide, our blog, and the latest issue of Passport Magazine to see great examples of our brand style.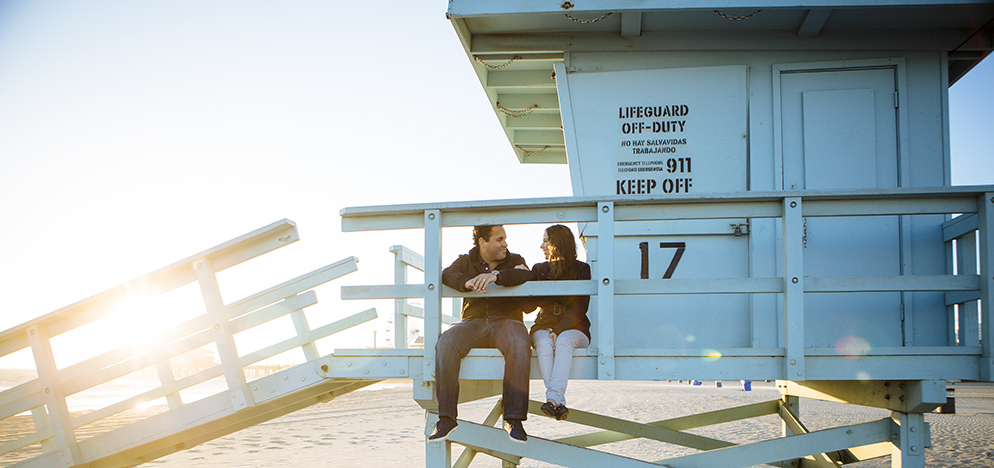 Tell the vacation story
The majority of the shots should showcase the iconic elements of the location in the backdrop: big things like the Eiffel Tower to small details like cobblestones, unique cafés, or street signs.
Include everyone
Try to capture the whole group all together in at least 50% of the shots. This is our key value proposition: finally everyone can be in the photo together.
Posing is minimized
At the start of the shoot, ask if there are any specifically posed shots they "must have" so you make sure to get them ticked off their list. (eg. profile photo for Facebook or LinkedIn). For the remainder of the shoot, encourage them not to stare at the camera and pose. Capture the connections: their unique relationship, authentic interactions with each other and with the environment around them.
Just a reminder: if your customers are visitors from another country, please be conscious that their cultural norms and taboos may be different from yours. If a customer seems uncomfortable about a certain pose or a certain shot (e.g. kissing, which is taboo in photographs in some cultures), this may be the reason why; be sensitive to this and don't insist on shots if they seem uncomfortable.
Photo Style Guide
In addition to the amazing customer service and local experience you provide, Flytographer is proud to offer high-quality images from experienced professionals. While honouring and respecting your style as a photographer, it is important to establish a "brand style" so that customers can expect a certain outcome when booking a shoot with Flytographer. For this reason, we have created a Flytographer Photo Style Guide.
Please click through to enjoy some beautiful work from your colleagues while getting a refresher on Flytographer brand style!
On desktop: To open, click on "play" arrow, then "Click to Read" to open in full screen. To exit, press "Esc" on your keyboard.
On mobile: Click on centre icon and publication will open in new window. You may have to turn your phone to landscape and scale down to see double-page spread.
Lightroom Editing Presets
We have new editing presets for LR! Click here or on the image to download the files via Dropbox.
Looking for the LR Exporting preset? Find it on our Shoot Guide.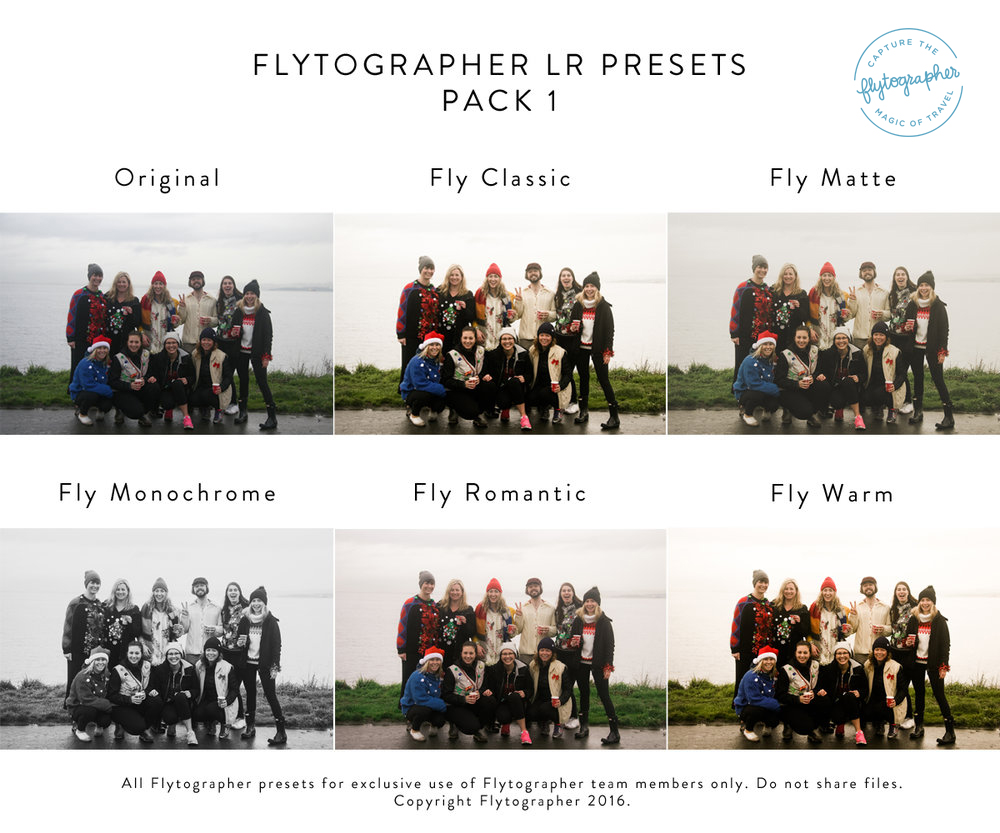 Ideal Customer Gallery Examples
Resources
Created for and during our Paris Meetup 2015, here is a set of Flytographer Photo Shoot Guidelines. Download and keep handy when you need a refresher!
Video: Using Natural Light
Flytographer Logos
Click to download the png file of your choice to use on your website.
Ready for your own Flytographer shoot?
Please go to the destinations page, choose your photographer in the city in which you are visiting, and fill out the availability form. We are working on tech to automatically apply your discount, but in the meantime, please email concierge@flytographer.com to get your custom code for the following:
If this is your first shoot, you receive $100 off
If this is a subsequent shoot, you receive $50 off
If you purchase gift cards, you receive 15% off
For a friends/family discount, use the Refer a Friend program to give them your special code and earn credits for yourself. To access the code, go to your dashboard, click on your name at top right, choose your "Customer" profile, then go to "Refer Friends" at top menu. Copy your custom code and share! (See the "how to" video below, #3 in Team Perks & Discounts.)
A few of our Flytographers on their own shoot while travelling to a new city. Recognize anyone?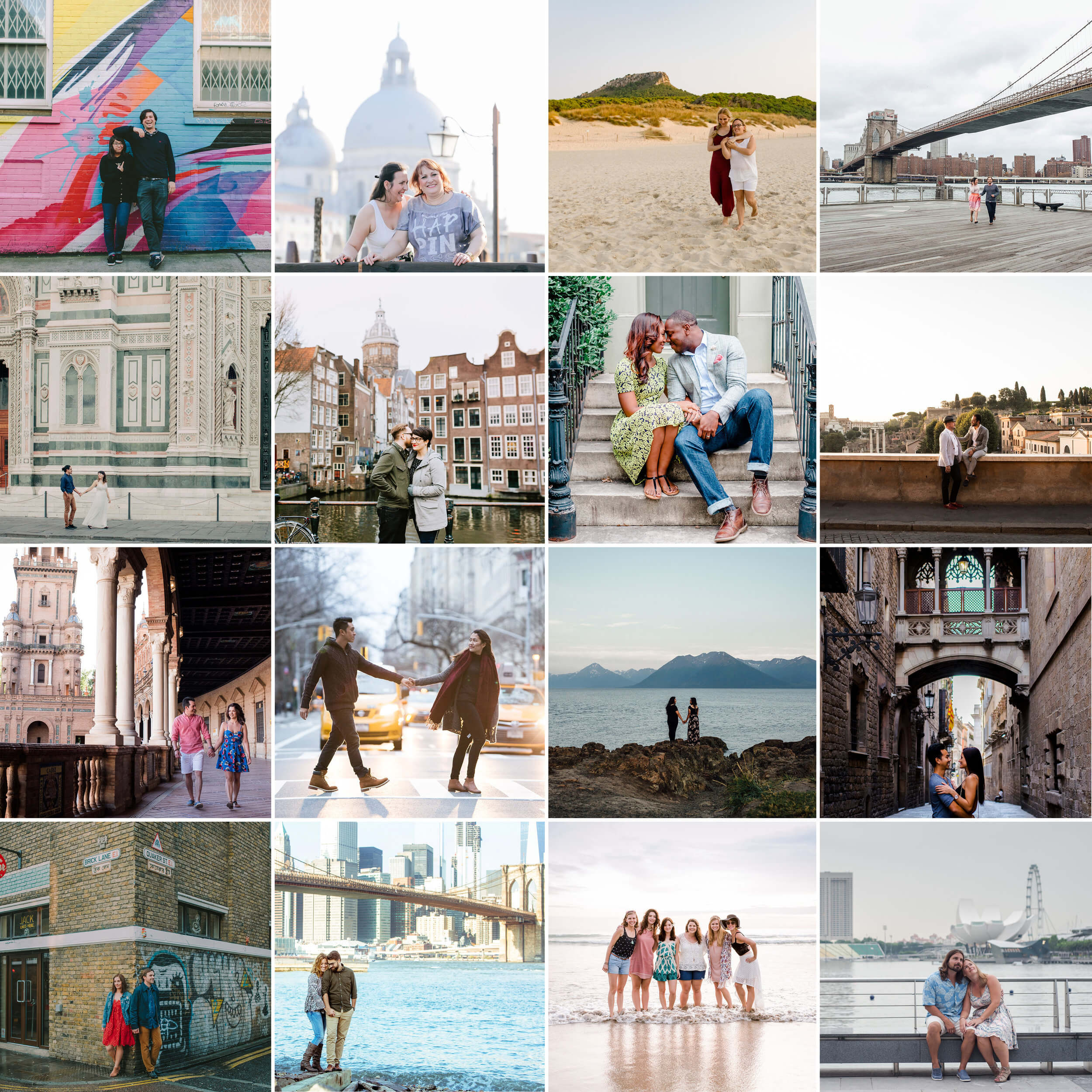 Team Perks & Discounts
30% off all items (except bundles) to a max purchase of $500/year
exclusive for Flytographer team only – please do not share this discount with anyone!
How to: Go to this page, create a login first, then fill out the program form. Use "Flytographer" as company name and Michelle's name (Michelle Ardiel) as referral name. You may have to wait up to a week to be approved, and they will email out your unique code once done.
$200 off any co-working retreat
exclusive for Flytographer team only – please do not share this discount with anyone!
How to: Apply for a retreat, receive an interview, and when invited to join, enter code Flytographers<3Unsettled at checkout.
30% off monthly and yearly plans (code expires July 2019)
exclusive for Flytographer team only – please do not share this discount with anyone!
How to: Choose a plan and enter code flytographer in payment section.
4. Flytographer Referral Program
Whether you post your Flytographer photos on social media or have wedding customers going on honeymoon, share your custom referral link:
your customer gets $25 off their shoot using your referral link
you earn $25 in accrued credits towards your own future shoot next time you travel
You are automatically signed up for the referral program (your info is under your "Customer" profile on your dashboard) – click the button below to watch a quick video of Caitlin explaining how to use the program.
Shoot Guide
Need a refresher on Flytographer policies? Visit our Shoot Guide page.
Visit us at HQ
Welcome one and all to our beautiful west coast city of Victoria, BC, Canada! We would be so thrilled to have you come by. Join us at our office in Market Square when you arrive – we always have a glass of chilled prosecco waiting for you. We've also gathered up a list of our favourite spots so you can enjoy this beautiful city as much as we do – click here or on the photo to see our Local Guide to Victoria.