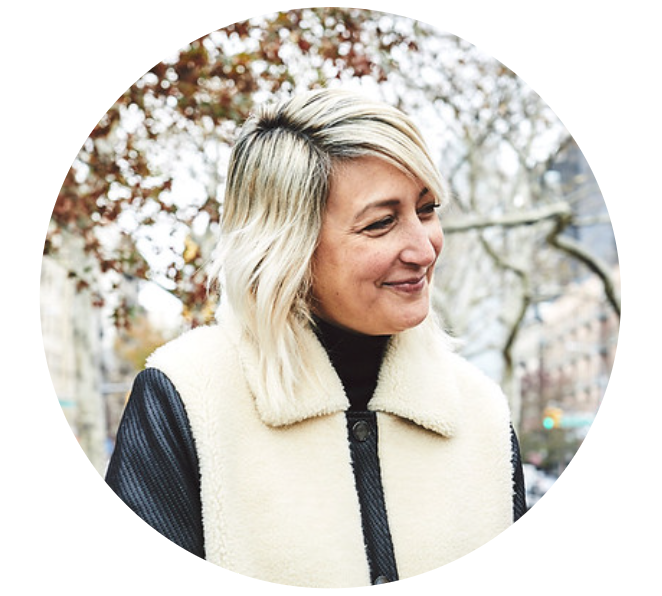 Kemal Harris is the powerhouse designer behind Claire Underwood's iconic fashions on House of Cards, receiving two consecutive Costume Designer Guild Awards for her work. This year, the Netflix political drama series will focus on Claire as the newly elected president in the sixth and final season.
The Emmy-nominated costume designer and red carpet stylist is a force to be reckoned with. Kemal began sketching clothing collections when she was just a kid growing up in Tofino. After studying fashion design, she moved to New York City to become a red carpet stylist to fellow fearless females such as Robin Wright, Alexis Bledel, Kate McKinnon, Zosia Mamet, Jaimie Alexander, and Jennifer Morrison.
We recently caught up with Kemal and her lighting designer hubby Chris Denman for a stroll on the Lower East Side. Read on for her fashion insider's scoop of NYC.
Q&A with Kemal Harris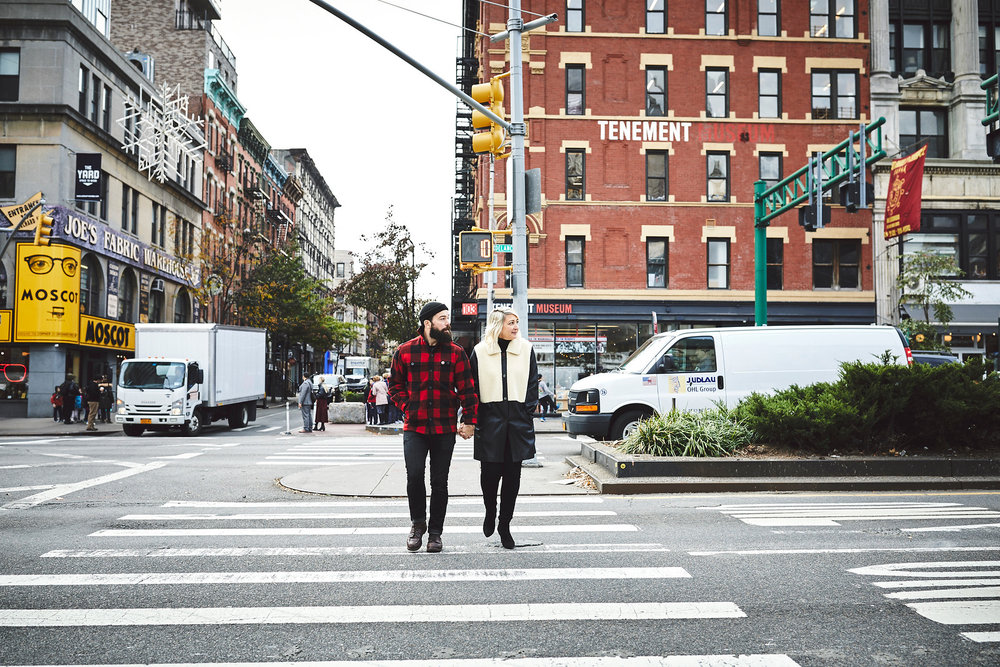 Tell us about your favourite neighbourhood for shopping and/or design?
New York's historical Lower East Side is a unique blend of trendy restaurants and independently owned retailers.
What are your must visit spots in the neighbourhood and why?
Barrio Chino
For the best steak tacos and grapefruit margaritas.
Petee's Pie Company
You can smell the fresh pies baking down the block! Instead of sending flowers as a thank you gift, I like to send one of their fresh cherry pies.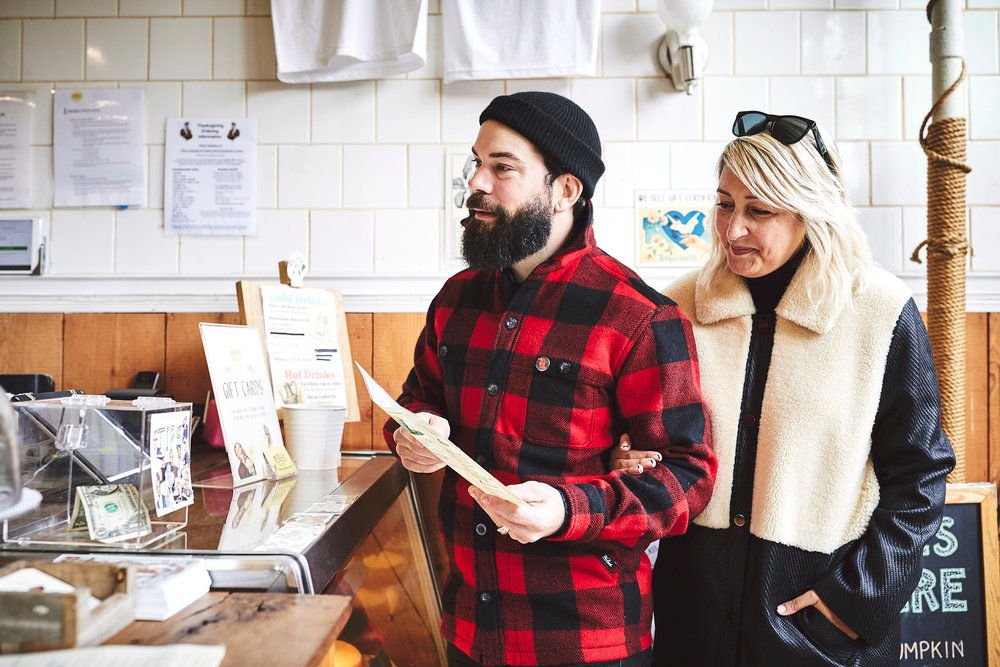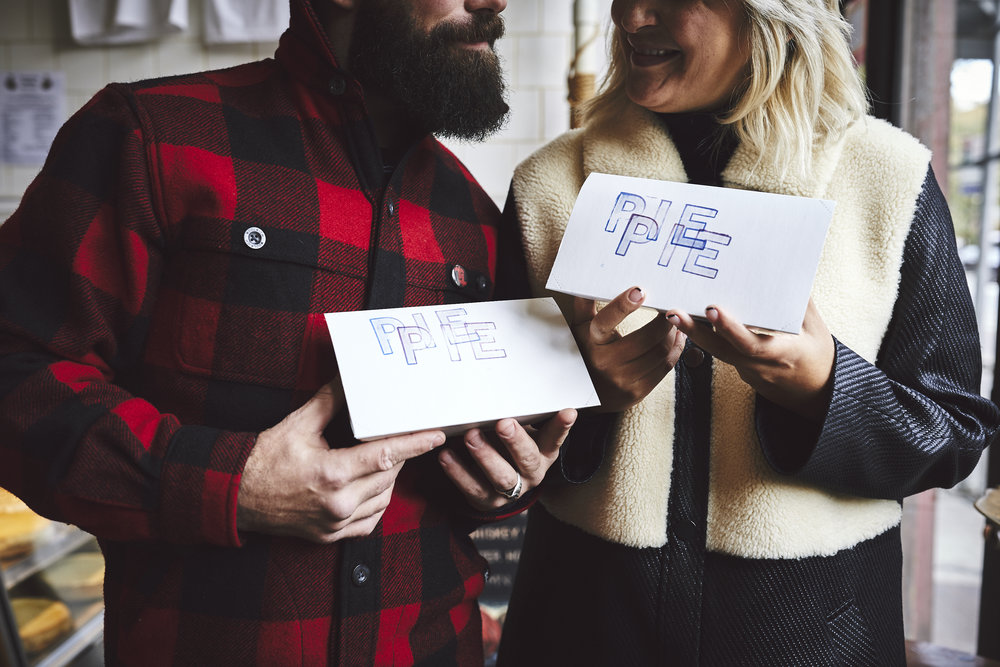 Round K
Try the Matte Black iced latte! It's solid black and mucky looking, but tastes delicious! There's also a secret room in the back where they serve brunch. Try the scrambled eggs cooked by the steam of the espresso machine.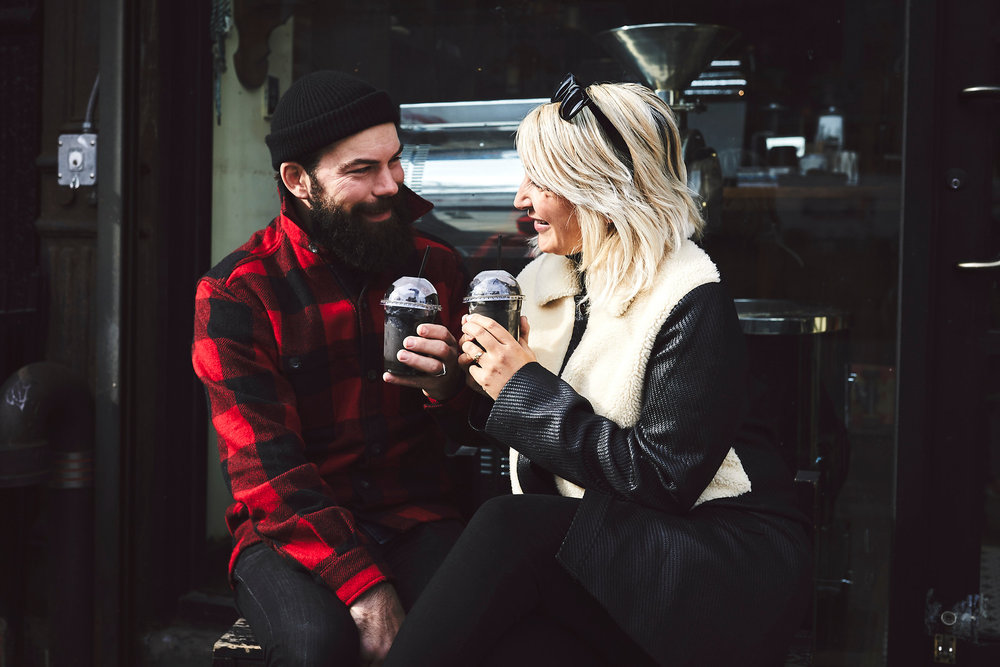 Tenement Museum
I recommend the museum to all my friends who are visiting NYC. It really gives you an authentic experience of what life was like for some of the first immigrant families living here. They also have a great gift shop where you can find the most unique souvenirs.
What is your favourite fashion or design exhibit in the city?
It's always an inspiration to visit the Costume Institute at the Metropolitan Museum of Art. Check online in advance to see which exhibits are showing.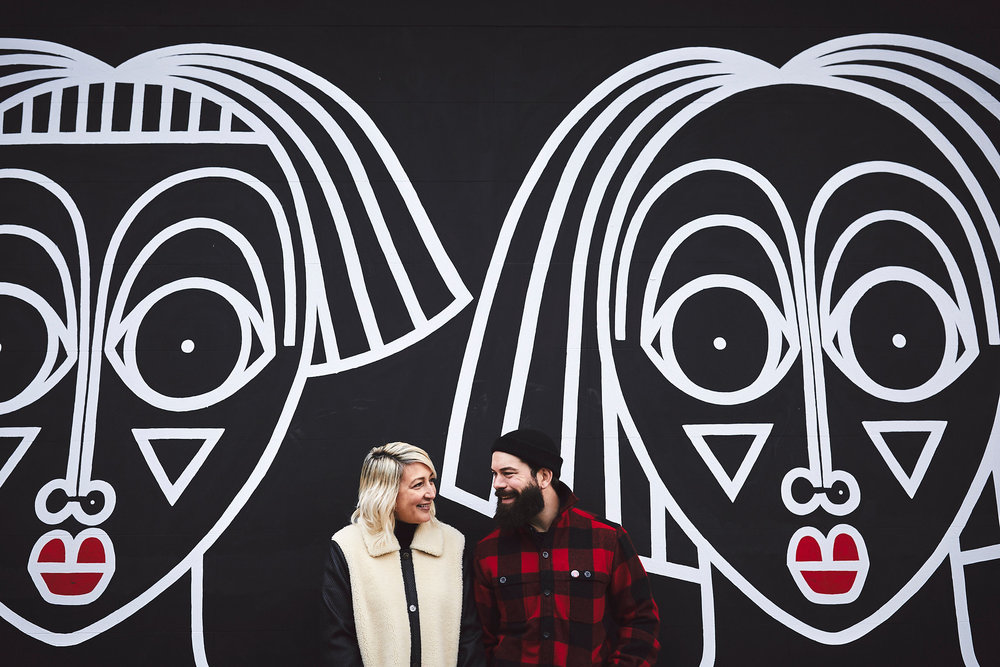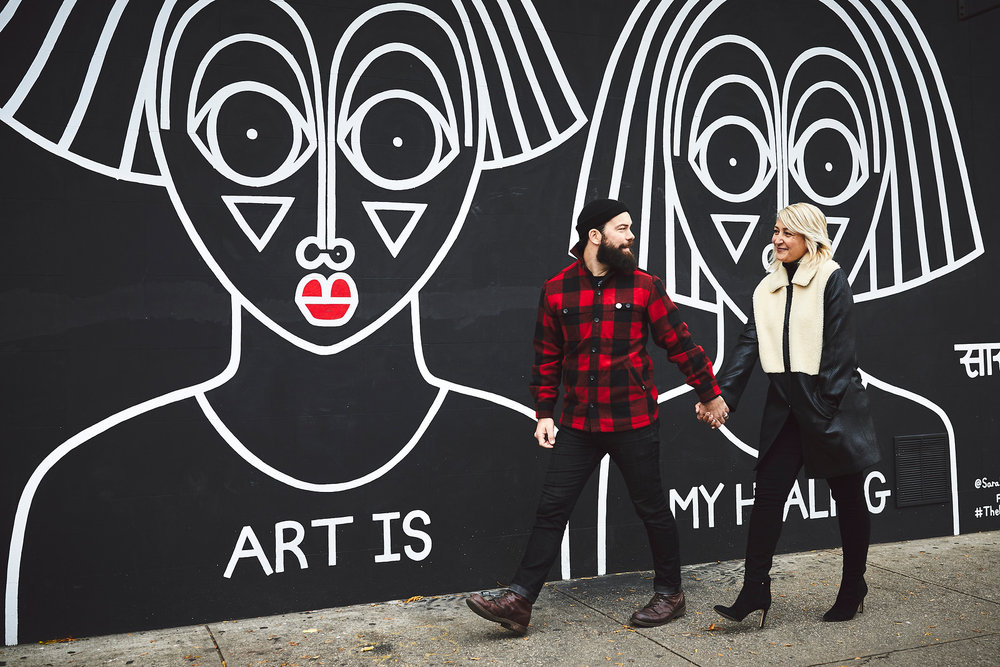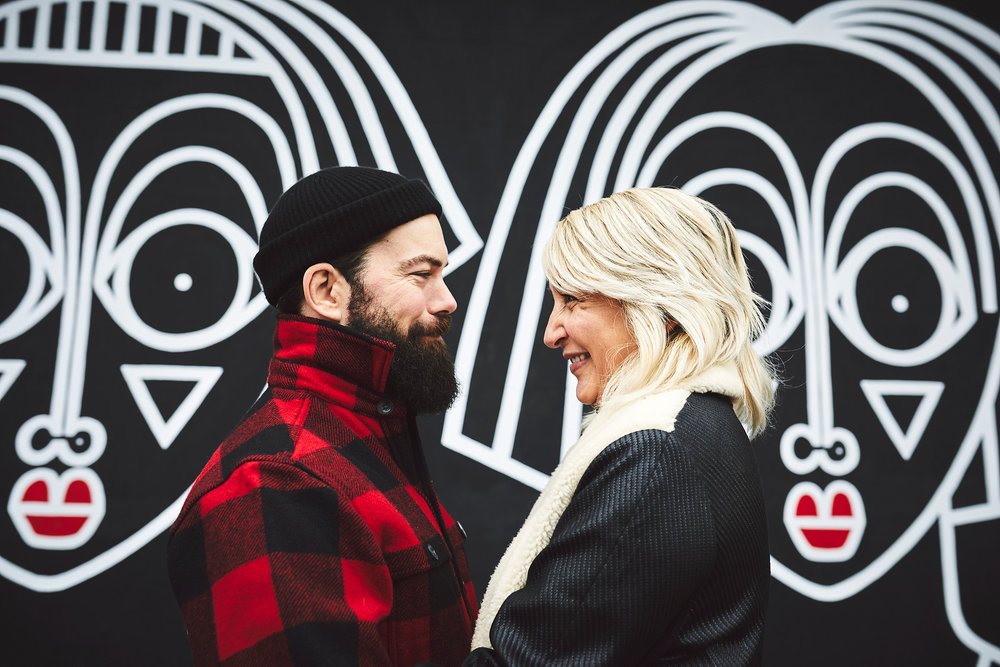 Which iconic NYC landmark can you never get enough of?
Brooklyn Bridge for the best views of the Manhattan skyline! The history of this bridge is just as vast as its span. Take a walk over it to the DUMBO neighborhood of Brooklyn and grab a drink at the new 1 Hotel rooftop bar.
Which off-the-radar spots do you love?
Air Ancient Spa
This darkly lit spa limits the amount of guests so you can truly enjoy the peace and quiet while soaking in the various heated pools. My favourite is the heated salt-water pool. Be sure to book in advance.
Brouwerij Lane
This tiny craft beer bar sells growlers to go of local, limited-edition beer. Grab a glass to stay and check out their small, but private, back patio.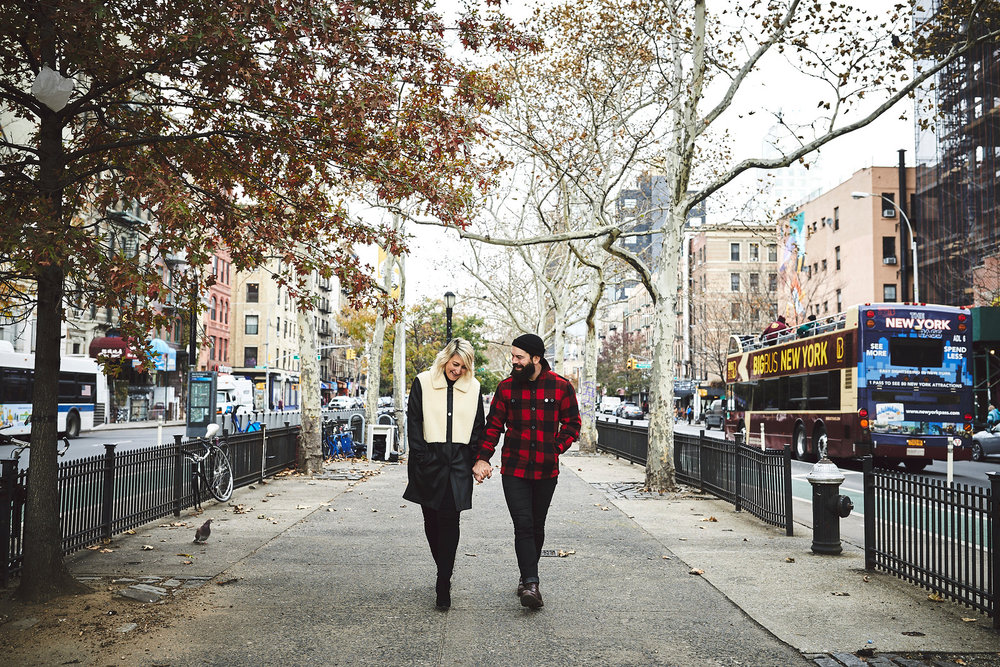 Takumen LIC
My favourite ramen spot located in Long Island City, Queens. Make sure to try the peanut sauce-smothered chicken wings appetizer!
The Campbell Apartment
Great spot to meet for a quiet cocktail or a special date. This bar is tucked away in the back of Grand Central Station and used to be the functional office of a business man in the '40s.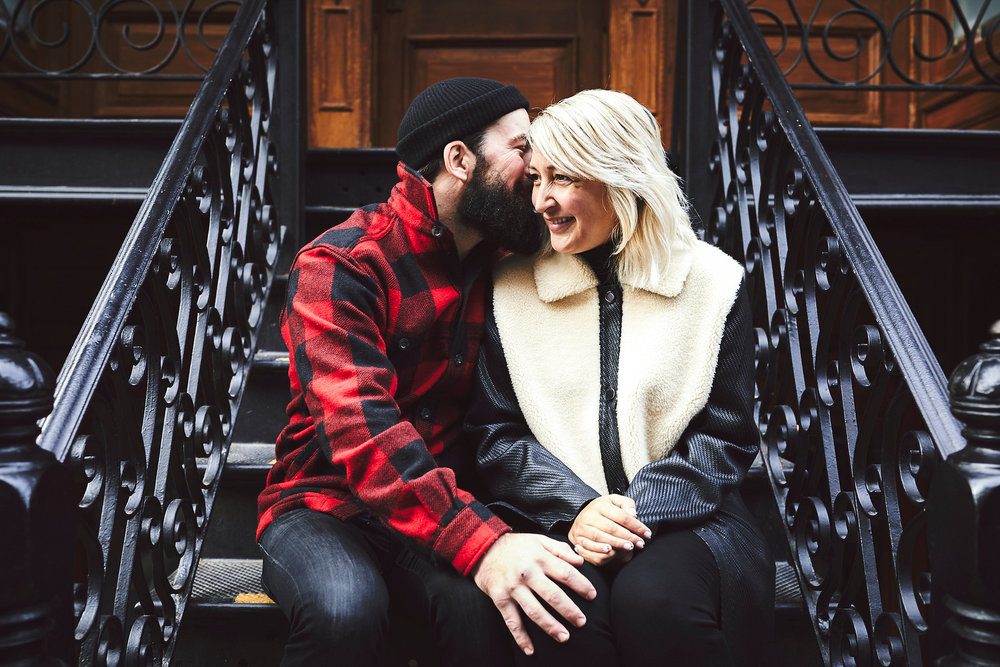 Flytographer: Bri in New York City
See more: City Guide – NYC