Bali's gorgeous rice terraces, volcanic mountains, historic temples and relaxing beaches make it one of the hottest vacation destinations at the moment. The varied and ultra-lush landscapes of the Indonesian island make for some of our favourite customer galleries. Here are the best places to take photos in Bali.
1. Seminyak Beach
Soak in the sun on the spectacular grey sand at Seminyak Beach, a hip, upscale resort area famous for epic sunsets and luxurious style.
2. Tegalalang Rice Terrace
Get lost in Ubud's Tegalalang Rice Terraces for a truly breathtaking landscape as far as the eye can see. Lush, green terraces meet cotton candy blue skies in this naturally beautiful location.
3. Ubud
Explore the winding stalls of Ubud's Art Market, a feast for the eyes with stalls brimming with colourful produce, handmade goods and vibrant art. Ubud's lush rainforest and historic temples make it a must-visit when on the island of Bali.
4. Tegenungan Waterfall
Nestled in the rainforest is the awe-inspiring Tegenungan waterfall. It is unique and well known for being one of the few waterfalls in Bali that isn't in the highlands, although, there is a steep set of steps to conquer on your way in and out. It won't be difficult to enjoy the exercise though, as you gaze at the lush greenery and cool off with a swim in the basin! Explore the temple nearby to finish this perfect day trip.
5. The Monkey Forest
Discover the gorgeous Ubud Monkey Forest sanctuary, loaded with lush flora and mischievous monkeys, and see the sacred balance between humans and nature, a central idea of Balinese culture. Read our full guide to the Monkey Forest.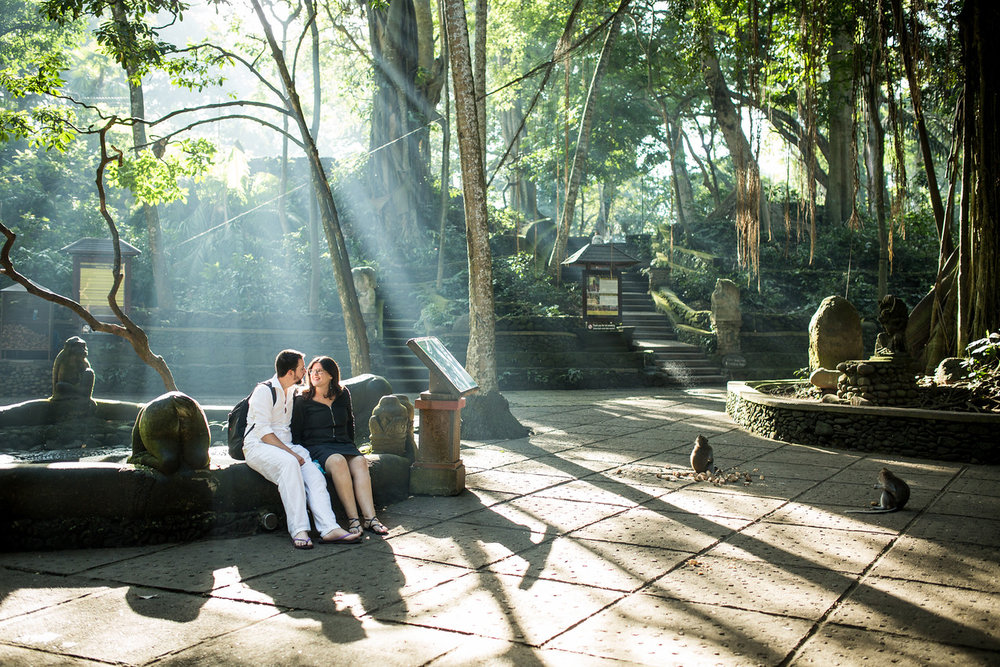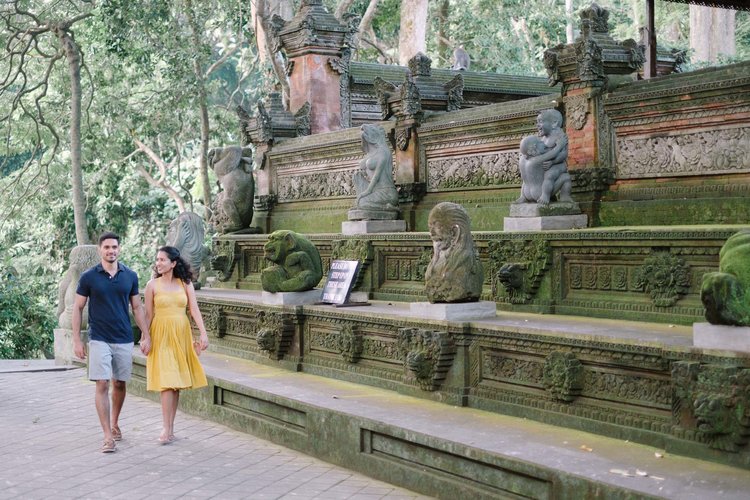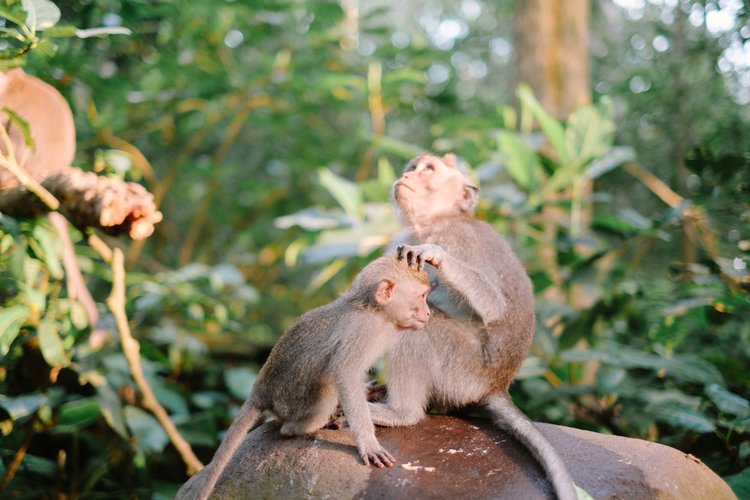 6. Uluwatu Temple
Perched atop a stunning cliff overlooking the sea, experience the best of Bali's island views from Uluwatu Temple.